May 12, 2020 at 11:44 am EDT | by Richard J. Rosendall
Presidential poison pulling us apart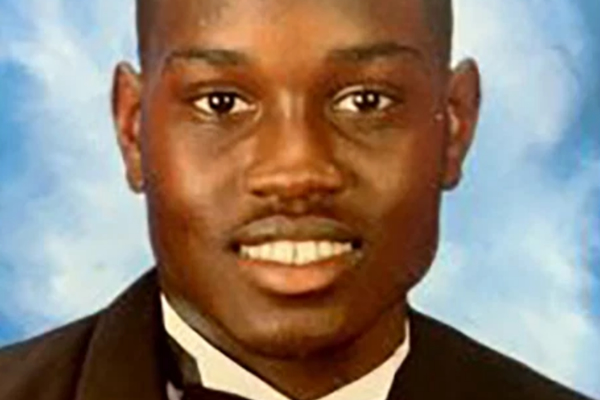 The neighborhood in Glynn County, Georgia where Ahmaud Arbery was stalked and killed in February for running while black is 900 miles south of Queens, but it reminds me of Lionel Jefferson and Archie Bunker of "All in the Family."
It has been nearly fifty years since Lionel, in Norman Lear's groundbreaking sitcom, explained he could not run by himself in their Queens neighborhood because as a black man he would be assumed to be criminal. As Sarah Goodyear wrote in New York Daily News in 2016, "Archie's house wasn't so much located in a real Queens neighborhood as it was positioned in a state of mind: urban, white, male, blue-collar, confused and angered by the chaotic cultural transformation…."
Cultural transformation is borne of social diversity. We are perpetually on the verge of a rainbow nation, the egalitarian beacon we have long advertised and never permitted. We are a nation of premature celebrations, like George W. Bush's "Mission Accomplished" banner and Chief Justice Roberts's 2013 declaration in Shelby County v. Holder that the Voting Rights Act had done its job and its preclearance formula for election changes was no longer valid. We are impatient multitaskers who pretend that performances of concern will magically erase the continuing consequences of bigotry.
What could have saved Ahmaud? Abject submission to any slave patrol wannabe who declared him a suspect and pointed a weapon at him? Two prosecutors professionally associated with one of the killers decided they acted reasonably, before release of a video that contradicted the culprits' story.
The 1948 edition of the Negro Motorist Green Book stated, "There will be a day sometime in the near future when this guide will not have to be published. That is when we as a race will have equal opportunities and privileges in the United States." In 2020, Arbery could have used a guide to where his daily run would not be fatal.
Half a century after the Civil Rights movement, Trump describes non-Europeans' ancestral lands as "shithole countries," calls immigrants of color "animals," and praises armed fascists. Ahmaud, like Trayvon Martin in 2012, committed a cardinal sin from that perspective: he defended himself. Why are only white people allowed to do that? How can the birthright of citizenship be stolen from people, their lives forfeit at the whim of self-deputized vigilantes? Our soaring values are belied by our low behavior.
We don't have to be racists to be complicit. We only have to tsk-tsk at another senseless death and do nothing to stop its repetition.
Ahmaud's murderers were arrested and charged on May 7, thanks to the Georgia Bureau of Investigation—but only after a nationwide outcry following release of the video. Elie Mystal writes in The Nation, "I don't know why it takes video. I don't know how many black men are buried while their killers walk free because nobody happened to record their final, terrifying moments as they succumbed to unrelenting white supremacy."
We are in an undeclared civil war, waged by a sociopathic president dividing the country for power.
Trump's MAGA thugs resemble the Catholic Church's traditionalist bullies in their sense of entitlement that blinds them to their own moral duty and to the worth of others. There is no point in talking about America's greatness while trashing its norms and portraying its diverse population as monochromatic, any more than is talking about the faithful community while suppressing members with dissenting views. Trump's rants against reporters are little different from Benedict XVI's insistence that marriage equality is from the Antichrist and his complaint that traditionalists like him are socially "excommunicated." Projecting much, Your Former Holiness?
Forced to agree that the earth is immovable at the center of the universe, Galileo purportedly whispered, "And yet it moves." Princes, prelates, and pageant owners cannot bully or murder their way out of losing arguments, whether they are denying science or societal change. America's varied children have no choice but to stand up for themselves. Those who rage at our differences and resort to acts of terror only hurt the country they claim to love.
Governing requires winning elections. Reactionary vandals will not be won over. We must defeat them.
Richard J. Rosendall is a writer and activist at [email protected].
Copyright © 2020 by Richard J. Rosendall. All rights reserved.