June 2, 2020 at 9:45 pm EDT | by Philip Van Slooten
Pitch a Queer is June 5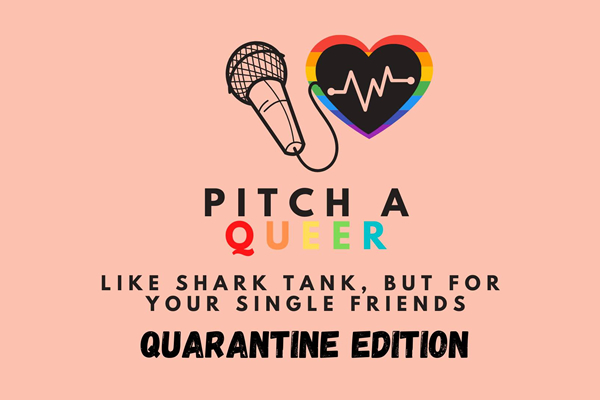 Pitch a Queer, a virtual match-making event where single friends are promoted "Shark Tank" style, is Friday, June 5 at 8 p.m. via Facebook Live. Tickets are $10.
The Facebook group Pitch a Friend has hosted several online quarantine events where participants assemble a presentation promoting a single friend as a fun and creative form of matchmaking. The June 5 edition is a special Pride month event to fix up queer friends trapped in quarantine. 
"Pitchers" will have three minutes to deliver an engaging PowerPoint presentation promoting their single friend for some lucky viewer to date. The pitched friend will then have two minutes to respond to crowd Q&A via live stream. 
For tickets and information, visit the Pitch A Queer: Quarantine Edition Facebook event page.