June 5, 2020 at 5:43 am EDT | by Philip Van Slooten
Calendar: June 5-11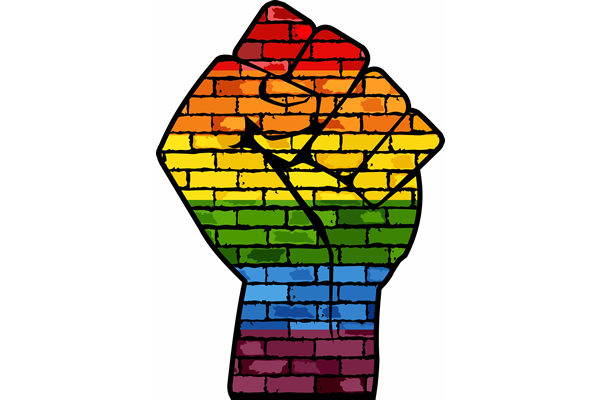 For decades, the Blade has run one main Capital Pride edition each June. But because of coronavirus restrictions and the cancellation of the Capital Pride parade and festival, we're instead planning Pride content in each of our June papers. There will also be a live webchat devoted to each that will happen at 4 p.m. EST the day prior to publication. 
Today's edition has Pride content on pages 21-25 in case you missed it.
In the June 12 edition, the topic will be "Pride in business." A webchat will be held on Thursday, June 11 at 4 p.m. EST with various guests.
In the June 19 edition, the topic will be "reflections of Pride." The webchat will be on Thursday, June 18 at 4 p.m. EST.
In the June 26 edition, we'll examine "global virtual Pride." A webchat will happen on Thursday, June 25 at 4 p.m. EST with officials from Capital Pride, L.A. Pride and others TBD. 
Links to the webchats will be published each week on the Blade's Facebook page.
Friday, June 5
A Protest to End Police Brutality in America is today at 3 p.m. in front of the White House. For more information, visit this event's Facebook page. 
SMYAL's Q Chat Space for LGBTQ Youth is today at 4 p.m. This virtual chat space for queer youth ages 13-19 is available via qchatspace.org and his hosted on Discord. Visit smyal.org for more information on this and other events.
Pitch a Queer: Quarantine Edition is tonight at 8 p.m. This event offers friends the opportunity to sell a single friend via PowerPoint and Facebook live to an interested virtual audience. For more information, visit this event's Facebook page. 
Saturday, June 6
Scorpio Entertainment presents Virtual Dance Party 5.0 Pride Night tonight at 8:30 p.m. DJ Edward Daniels hosts this dance-party concert featuring DJ Tezrah, international hoop artist Zbu and singer Tiffany Lyn Royster. To RSVP, visit scorpiodjs.com. 
Sunday, June 7
"Genderosity" hosted by the Gay Men's Chorus of Washington has been postponed from its original March dates to tonight at 8 p.m. at the Lincoln Theatre (1215 U St., N.W.). While a few pandemic restrictions have been lifted, it is still uncertain if this concert will continue as scheduled. Ticket holders should visit gmcw.org for updates and more information. 
Monday, June 8
Urban Uprisings: Then and Now hosted by Profs and Pints Online is tonight at 7 p.m. This virtual discussion is moderated by Ashley Howard, an assistant professor of history and African American studies at the University of Iowa and a scholar of urban unrest in the 1960s. Tickets are $12 via the event's Facebook page. 
Tonight is Virtual Trivia Night at 7 p.m. hosted by Red Bear Brewing via Zoom. Interested participants can purchase $10 tickets at redbear.beer.store. All prizes can be picked up at Red Bear Brewing. For tickets and information, visit redbear.beer.
Tuesday, June 9
Story District's Out/Spoken hosted by Capital Pride, Team Rayceen Productions and Whitman-Walker Health is scheduled for tonight at 7:30 p.m. This event will be live streamed on YouTube and will feature a diverse group of LGBTQ individuals sharing stories of true events. For more information, email [email protected]. 
Wednesday, June 10
Drag Story Time: Reading is FUNdamental!, a Facebook Live event is today at 1 p.m. Creative Alliance invites parents to bring their children for an after-lunch event featuring some of Baltimore's drag performers. More information on this event, including venmo information to tip the performers, is on the Creative Alliance Facebook page. 
Our Time is Now: A Virtual Conversation with Stacey Abrams hosted by Sixth and I is tonight at 7 p.m. Tickets for this online event start at $10. Abrams ran as the Democratic nominee for governor in Georgia in 2018 and will speak about voter suppression and citizen empowerment. For tickets and information, visit this event on Eventbrite. 
Thursday, June 11
Outloud: Raising Voices — D.C. Episode is tonight at 8 p.m. via Facebook Live. The Outloud showcase of LGBTQ artists web series will help raise funds for Pride organizations across the country. More information is available at facebook.com/officiallyoutloud.