Classic queer novel 'Olivia' gets deserved reissue
European '30s tome brimming with lesbian teen sexual awakening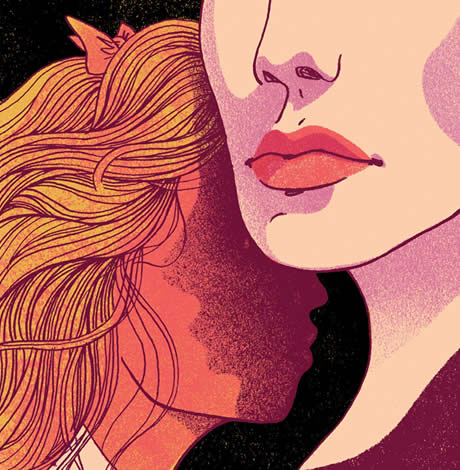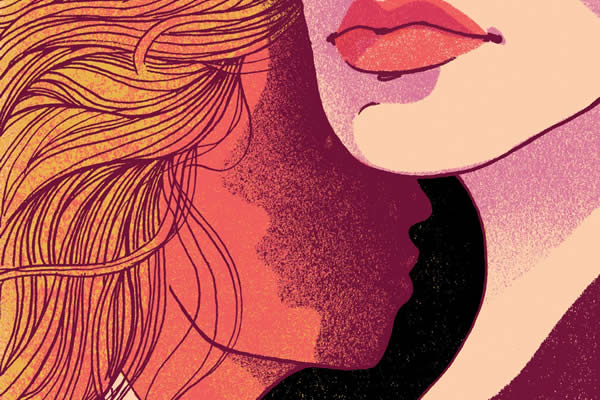 'Olivia'

By Dorothy Strachey

Penguin Classics

June 9

$15

128 pages
There's breakfast in bed on your birthday, the text break-up, the great Valentine's Day date and the night when your romantic partner prefers binge-watching Netflix to having sex. But nothing leaves you so blissed out, yet so sucker-punched as your first crush. Especially if you're young, queer and in the throes of your first love.
"Olivia," by Dorothy Strachey, rereleased on June 9, is an elegant, evocative, absorbing love story. Set in the 19th century in Les Avons, a finishing school outside Paris, it takes us into the solar plexus of Olivia, 16, in the midst of her first infatuation. Olivia, an English girl who's been sent by her family to Les Avons, has a crush on Mlle Julie, a founder of the school and one of its headmistresses. The story is narrated by Olivia, decades later, as she recalls the first time she was possessed by love. Andrè Aciman, author of "Call Me by Your Name," has written a fascinating introduction to the volume.
Strachey's tale would be a striking coming-of-age story no matter when it was published. What makes it even more remarkable — even groundbreaking — is that it was originally published in 1949.
A film of "Olivia" with the same name, directed by the French filmmaker Jacqueline Audry, released in France in 1951 and in New York in 1954, is streaming now on the Criterion Channel. The film with its Parisian scenes and repressed, but not totally hidden, queer desire, is well-worth watching with your favorite libation in hand.
Today, queer romances are Amazon bestsellers. But until recently (the late 1990s-early 2000s), most tales of LGBTQ passion ended with the illness, death or imprisonment of their queer protagonists. Stories of open, unpunished LGBTQ love were frequently banned and their authors often used pseudonyms.
The history of "Olivia" is as engaging as the novella itself. When the volume was first published, Strachey used a pseudonym. It was released as "Olivia" by Olivia.  
"Over the years, "the author's true identity has stopped being the poorly guarded secret it once was," Aciman writes.
Strachey wrote "Olivia" 15 years before it was published. In 1933, she sent her manuscript of "Olivia" to her friend, the renowned queer French author Andrè Gide. As Aciman notes in his introduction, Gide wasn't much impressed with Strachey's work.
"Three evenings I delved into those pathetic reminiscences," Gide wrote dismissively to Strachey, who was the translator of his works into English. "How few are the ashes that even today cover so much flame."
After doing nothing with it for over a decade, in 1949, Strachey submitted it to the Hogarth Press, which was helmed by Leonard Woolf, Virginia Woolf's husband. After it was accepted for publication, Strachey wrote Gide (who when he was an editor at the French publisher Gallinard had rejected Proust).
"As repentant and embarrassed as with Proust," Gide replied by telegram.
Since its initial release, "Olivia" has fallen in and out of print. In later editions, Strachey was named as its author.
Strachey, who was bisexual, was inspired to write "Olivia" by her experience as a student in Les Ruches, a girls school in France. Eleanor Roosevelt who had relationships with women was also a pupil at this school. Strachey's mother was friends with Marie Souvestre, who ran Les Ruches.
Olivia's love for Mlle Julie is heart-stopping.
"Was this stab in my heart, this rapture, really mine or had I merely read about it?" Olivia wonders.
Years later Olivia says of this time, "I was without consciousness, that is to say, more utterly absorbed than was ever possible again."
Mlle Julie runs the school with Mlle Cara. Though the word lesbian isn't used, the two women who lived together, appear to have a same-sex relationship. Olivia's passion grows as tensions develop within the couple.
It's not too much of a reveal to say that Olivia's affections are unrequited. Mlle Julie is aware of her crush. She likely is attracted to Olivia, yet, she's the adult in the room; she doesn't acquiesce to Olivia's desire.
Though tinged with melancholy, "Olivia" is filled with hope. Without being sappy, this luminous, queer novel radiates love and beauty. It inspired Aciman to write "Call Me by Your Name." What more could you ask of a book?
'Capote's Women' is catnip to older pop culture fans
Revisiting iconic author's seven 'swans'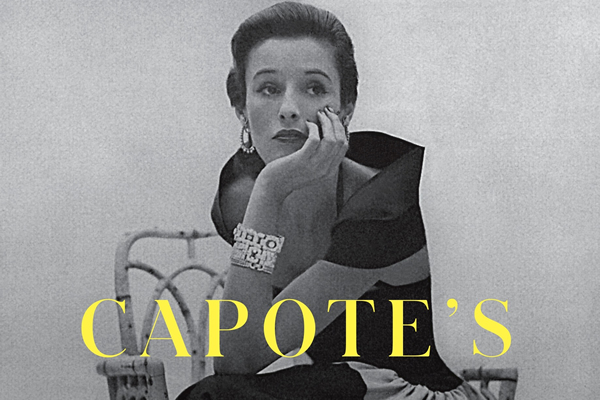 'Capote's Women'
By Laurence Leamer
C.2021, Putnam $28/356 pages
Her lips are locked tight.
Your best friend knows all your secrets, and she's keeping them; you told her things you had to tell somebody, and she's telling nobody. You always knew you could trust her; if you couldn't, she wouldn't be your BFF. But as in the new book "Capote's Women" by Laurence Leamer, what kind of a friend are you?
For months, Truman Capote had been promising a blockbuster.
Following his success with "Breakfast at Tiffany's" and "In Cold Blood," he was "one of the most famous authors in the world" but he needed a career-booster. The novel he was writing, he teased, would be about "his swans," seven wealthy, fashionable women who quite personified "beauty, taste, and manners."
His first swan was Barbara "Babe" Paley, whom he'd met on a trip with the David Selznicks to Jamaica. For Capote, "Babe was the epitome of class," simply "perfect" in every way; it helped that the famously gay writer was no threat to Paley's "madly jealous" husband.
Babe's "dearest friend" was Nancy "Slim" Keith, who quickly learned that if a lady wanted her confidences kept, she didn't tell Capote anything. She shouldn't have trusted Babe, either: When Slim left for a European trip, Babe asked if Slim's husband could accompany Babe's friend, Pamela Hayward, to a play.
Slim was aware of Pamela's predatory reputation, but what could she say?
Of course, Pamela, another of Truman's swans, stole Slim's man, a scandal that Capote loved.
Gloria Guinness was highly intelligent, possibly enough to be a spy in Nazi Germany. Lucy "C.Z." Guest was an upper-crust "elitist" with a "magical aura." Marella Agnelli "was born an Italian princess"; Lee Radziwill, of course, was Jacqueline Kennedy's sister.
Through the late 1960s, Capote claimed to be writing his masterpiece, his tour de force based on his swans, but several deadlines passed for it. He was sure Answered Prayers "would turn him once again into the most talked-about author in America."
Instead, when an excerpt from it was published, his swans got very ruffled feathers.
Every time you stand in line for groceries, the tabloids scream at you with so much drama that you either love it or hate it. Or, in the case of "Capote's Women," you cultivate it.
And that's infinitely fun, as told by author Laurence Leamer.
Happily, though, Leamer doesn't embellish or disrespect these women or Capote; he tells their tales in order, gently allowing readers' heads to spin with the wild, globe-hopping goings-on but not to the point that it's overdone. While most of this book is about these seven beautiful, wealthy, and serially married women – the Kardashians of their time, if you will – Capote is Leamer's glue, and Truman gets his due, as well.
Readers who devour this book will be sure that the writer would've been very happy about that.
"Capote's Women" should be like catnip to celeb-watchers of a Certain Age but even if you're not, find it. If you're a Hollywood fan, you'll want to get a lock on it.
James Ivory on movies, beauty — and a love of penises
If you enjoy film and wit you'll love 'Solid Ivory'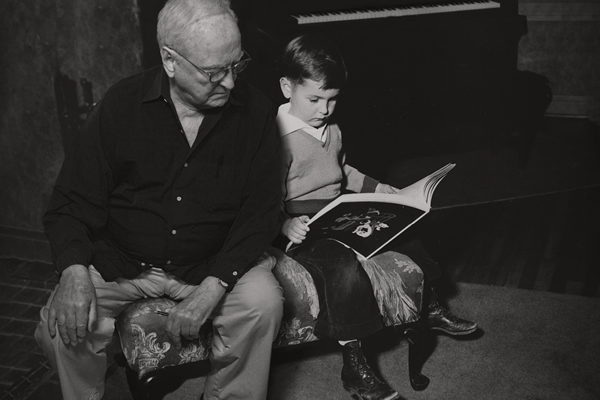 'Solid Ivory: Memoirs'
By James Ivory
C.2021, Farrar, Straus & Giroux
$30/399 pages
Few things have been more pleasurable to me during the pandemic than Merchant/Ivory films. COVID becomes a dim memory as I ogle the costumes, beautiful vistas from Italy to India, music and spot-on dialogue of "A Room with a View," "Maurice," "Remains of the Day" and other Merchant/Ivory movies.
For decades, fans from gay men to grandmas have enjoyed these films, directed by James Ivory and produced by Ismail Merchant in partnership with the writer Ruth Prawer Jhabvala.
In "Solid Ivory," Ivory, 93, gives us his memories of movie making, growing up gay, his decades-long romantic and professional partnership with Merchant and (you're reading this correctly) the penises he has known.
If you believe that elders don't enjoy sex, Ivory's memoir will blow your ageism to smithereens.
From watching the movies he's directed and knowing his age, you might think (as I did) that Ivory would be shy about talking of his sexuality. Wow, was I wrong!
Ivory appreciates penises as a sommelier savors fine wine.
Ivory knew that he liked boys early on. Ivory recalls playing at age seven with a boy named Eddy. He and Eddy were "putting our penises into each other's mouths," Ivory writes, "…I made it clear that Eddy's dick must not touch my lips or tongue, nor the inside of my mouth. I had learned all about germs at school by then."
Though Ivory and Merchant were devoted partners, they each had other lovers. Bruce Chatwin, the travel writer who died from AIDS, was Ivory's friend, and sometimes, lover.
Chatwin's penis was "Uncut, rosy, schoolboy-looking," Ivory writes.
Ivory's memoir isn't prurient. His sexuality doesn't overpower the narrative. It runs through "Solid Ivory" like a flavorful spice.
The book is more an impressionistic mosaic than a chronological memoir. Ivory, often, tells the stories of his life through letters he's written and received (from lovers, friends and professional contacts) as well as from diary entries.
Many of the chapters in the memoir were previously published in other publications such as The New Yorker.
"Solid Ivory" was originally published in a limited edition by Shrinking Violet Press. The Press is a small press run by Peter Cameron, a novelist, and editor of "Solid Ivory." Ivory grew up in Klamath Falls, Ore. He was originally named Richard Jerome Hazen. His parents changed his name when they adopted him. Some of the most engaging moments of the memoir are when Ivory writes about what life was like for a child during the Depression.
Ivory's father lost his savings when the stock market crashed, and his mother frequently gave food to "tramps" who came to the door.
His "eating tastes were definitely formed during the Depression," Ivory writes.
Since that time, Ivory has lived everywhere from England to Italy. "But although I consider myself an advanced expert in the more sophisticated forms of cuisine," Ivory writes, "My gastronomical roots remain dug deep in the impoverished soil of the American Depression."Ivory became smitten with movies when he saw his first picture when he was five.
He and Merchant, a Muslim from India who died in 2005, fell in love when they met on the steps of the Indian consulate in New York in 1961. I wish Ivory had written more about the 30+ movies that he made (mostly with Merchant and Jhabvala, who died in 2013).
Yet, he provides tantalizing recollections of filmmaking, actors and celebs.
The chapters on "Difficult Women like Raquel Welch and Vanessa Redgrave" are fun to read.
Welch, a bombshell brat, doesn't want to play a love scene in "The Wild Party." During the filming of "The Bostonians," Boston is captivated by the drama of Redgrave's off-screen politics.
Ivory isn't that impressed when in 2018, at age 89, he becomes the oldest Academy Award winner when he receives the Best Adapted Screenplay Oscar for "Call Me By Your Name." "Its fame eclipses even Michelangelo's David and the Statue of Liberty," Ivory says, with irony, of the Oscar statue.
If you enjoy the movies, beauty and wit, you'll love "Solid Ivory."
Bisexual journey 'Greedy' is a book to share
A tale of universal experiences – rejection, love, vulnerability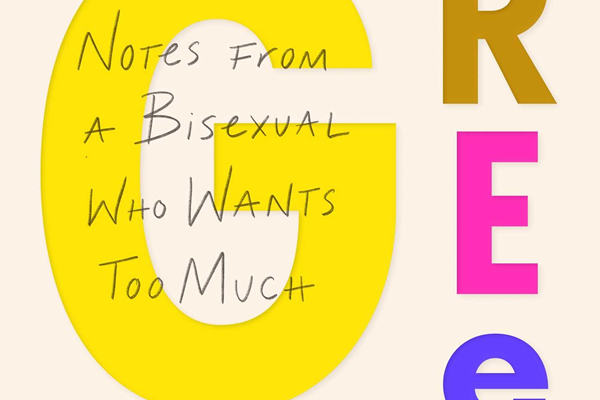 'Greedy: Notes from a Bisexual Who Wants Too Much'
By Jen Winston
c.2021, Atria $18/336 pages
Share, and share alike.
That may, in retrospect, be the most ridiculous thing you've ever heard. You're not asking for the stars and the moon; you just want what you want and why pass it around? As in the new book "Greedy" by Jen Winston, who'd ever think that getting what you deserved to have was wrong?
Back in the "aughts," when Jen Winston was rocking her AIM handle and pretending to be boy-crazy, she had no word for liking boys and girls – though she knew she did. Had she questioned anyone, she would have been told that it was a phase, an experiment, or a matter of confusion but she never asked. She instinctively knew that doing the "gay stuff" was hard.
As she grew up and learned the word for what she felt, the idea of being with a woman became more appealing but not quite comfortable. Yes, Winston quietly told herself she was bisexual, but bisexuality "never felt queer enough." Besides, dating straight men was like the equivalent of "comfort food," though it never worked and was really not much fun.
Various roommates through the years indulged in her search for love, though, by crowdsourcing answers to questions posed by online dates. They also looked the other way as Winston learned that self-pleasure could be ugly, and she didn't want to be "U-G-L-Y." She tried threesomes but they were loaded with potential rejection; she tried chatrooms but they were scary. She learned that "we" is a painful word when you're not part of it.
Bisexuality comes with a lot of frustrating myths and bisexual people, says Winston, are sometimes not included in the LGBTQ community. Bi people aren't especially promiscuous – they're not trying to steal your partner from you – and they're not all just white or female. They are well aware that dating sucks, fairy tales are hard to believe in, and that there are lots of different ways to be gay.
You want it all: You want hearts and romance but you also want down and dirty. You want to be heard, but you don't want to talk about it. You want to be enough but not so much that it's weird. And you want it with laughs, though that's not the main thing about this book.
While its cover indicates lightheartedness and author Jen Winston seems perfectly happy to tell funny, tongue-in-cheek tales about herself, "Greedy" sports a serious vein that almost feels like a shout. Winston writes of universal experiences – rejection, falling in love, vulnerability, and wanting so much to be adored – and she makes light of them in a way that clearly isn't meant to be all that humorous. We can chuckle, yes, but she also lets us pretend that we don't care about those hurts – even though, like Winston, we all know that we do.
Be aware that there are chapters here that are very graphic and are not appropriate for just anyone. If Winston's journey is your journey, too, though, "Greedy" is something to share.