July 30, 2020 at 11:26 am EDT | by Staff reports
Blade wins GLAAD Award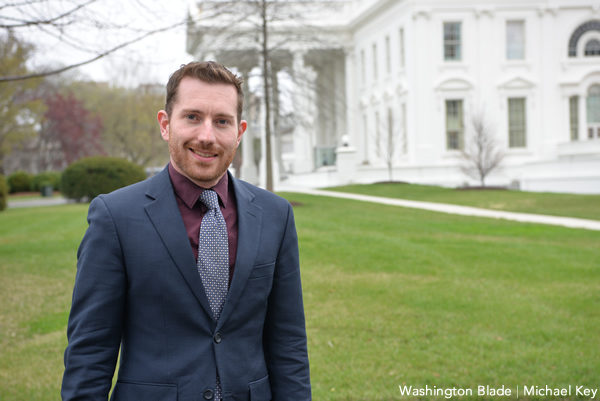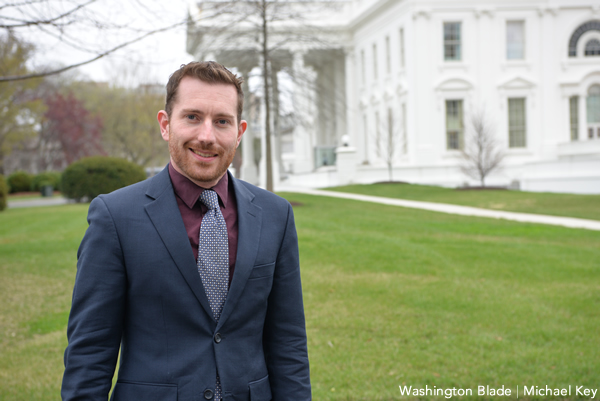 Washington Blade White House reporter Chris Johnson won the GLAAD Award for Outstanding Newspaper Article, the media advocacy organization announced Wednesday.
Johnson won for "Military reports no discharges under trans ban — but advocates have doubts," which examined whether the Pentagon has been kicking out transgender service members since President Trump's 2017 tweet announcing the ban.
Johnson faced stiff competition in the category, with nominees from the New York Times, USA Today, LA Times, and Dallas Morning News. He accepted the award via video.
"I'm proud to represent the only LGBTQ news outlet in the White House press corps and thankful GLAAD is recognizing the exclusive news content Blade staffers work hard to produce every day," Johnson said.
GLAAD also announced stars of the stage and screen that will join the 31st Annual GLAAD Media Awards virtual ceremony. The event will stream on GLAAD's Facebook and YouTube on Thursday, July 30 at 8 p.m. ET and will air on Logo on Aug. 3 at 8 p.m. ET. The Blade will also stream the event live on its Facebook page on Thursday at 8 p.m.
In addition to Johnson, the Blade's Karen Ocamb received a special recognition award from GLAAD. Two other such awards went to "Special," a Netflix short-form comedy series about a gay man with cerebral palsy; and Mark Segal, founder of Philadelphia Gay News.
"After initially starting her career at CBS News and producing the 1984 Olympics in Los Angeles, Ocamb joined the LGBTQ press in the 1980s after more than 100 friends died from AIDS," GLAAD said in a release. "She has since become a leading force and champion for LGBTQ media. She is known for her smart, fair, and professional writing style as well as her staunch dedication to shining the spotlight on underreported LGBTQ people and issues."
Blade Editor Kevin Naff praised his colleagues in a statement.
"Chris, Karen and the entire Washington and Los Angeles Blade teams work hard every day to bring our readers important news through our LGBTQ lens," Naff said. "Thank you to GLAAD for acknowledging their hard work, especially during these challenging times."