August 6, 2020 at 8:22 am EDT | by Staff reports
Queery: LaToya MillerHarris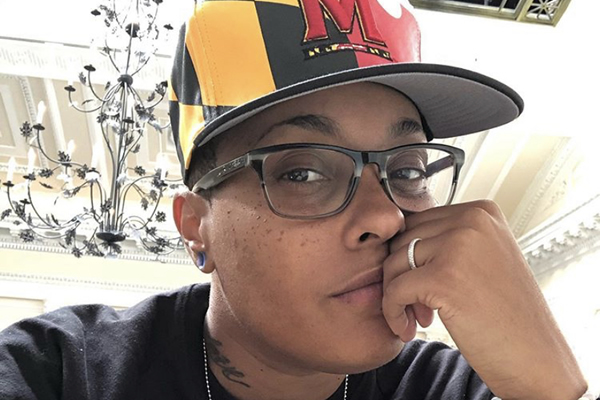 LaToya MillerHarris is a senior training specialist at Pepco. In 2016, she and two co-workers founded the Exelon Pride Employee Resource Group for Pepco's D.C./Maryland region.
"Being excited about Exelon's introduction of ERGs to Pepco, I joined Baltimore Gas & Electric's (also an Exelon Company) Pride ERG," MillerHarris said. "Seeing the work BGE was doing for its LGBTQ employees, allies, and community, I immediately wanted to see the same for Pepco and hopped on the opportunity to be on a team that created the business plan, engaged membership, co-led the chapter and advocated for LGBTQ concerns within the Pepco workplace."
MillerHarris has served as the events chair since 2016 and says it's important for employees to feel empowered to bring their authentic selves to the workplace.
"We spend a great deal of time at work, so it is important that LGBTQ employees feel visible, equal, and safe," she said. "How can effective conversations be held regarding LGBTQ healthcare, discrimination, bathrooms, etc. if there is a lack of support from the company as a whole?"
MillerHarris, 39, is married to Brittany MillerHarris; the two celebrated their first wedding anniversary on July 20 and live in Oxon Hill, Md. She was born and raised in Southeast D.C. and enjoys self-care days as well as strength training.
How long have you been out and who was the hardest person to tell?
I came out at the age of 16, so that is 23 years. The hardest person to tell would have been my grandmother. We were raised as Jehovah's Witnesses and I did not want to disappoint her. I never got the courage to actually tell her, but I remember her telling me "LaToya, Jehovah loves you just the way you are." She passed in 2001 and I like to believe that if she were alive today, she would love me as much as she told me God does.
Who's your LGBTQ hero?
My new LGBTQ hero is Lena Waithe. She shows up, 100 percent her authentic self and she is breaking barriers while doing so. The entertainment industry recognizes her for her brilliant artistry, not based on her appearance. Her confidence is inspiring.
What LGBTQ stereotype most annoys you?
As a masculine presenting lesbian, I am personally annoyed with the assumption that I wish to be a man. I do not. Anyone who knows me also knows that I embrace my feminine side. I am most comfortable in attire "deemed" for a man, as well as my low haircut. For me, masculinity does not equate gender.
What's your proudest professional achievement?
I am proud to play an important role in the DC Infrastructure Academy. DCIA is a partnership with District Department of Employment Services (DOES) and Pepco. Through this program, I have had the pleasure of training 40 D.C. residents for employment in the infrastructure industry. We have had two cohorts thus far and I have witnessed all 40 participants land new careers with Pepco or our Contractors of Choice. To see what they were able to overcome, to witness their commitment, and be a part of their success is a rewarding experience. The next cohort is starting soon.
What terrifies you?
Honestly, death. I feel like I have so much more to accomplish and so many lives to touch.
What's something trashy or vapid you love?
I enjoy watching ratchet TV with my wife. Right now, we are watching "Marriage Boot Camp – Hip Hop Edition."
What's your greatest domestic skill?
I am the "cleaner" at home.
What's your favorite LGBTQ movie or show?
I don't have a favorite LGBTQ movie or show. I do enjoy watching Ellen's talk show, when I can catch it. I love her!
What's your social media pet peeve?
I think I AM a social media pet peeve laughing. I post ALL the time. As an introvert, social media let's me "act" like an extrovert.
What would the end of the LGBTQ movement look like to you?
Marriage equality for everyone, everywhere. Transgender rights. Better laws against hate crimes. There is just so much work to be done.
What's the most overrated social custom?
That women should wear dresses, make up, and heels. I hope for the day that all masculine presenting women can feel comfortable, accepted and safe in society.
What was your religion, if any, as a child and what is it today?
I grew up as a Jehovah's Witness. Today, I am spiritual. I believe in God. I call him Jehovah. I pray.
What's D.C.'s best hidden gem?
There was a speakeasy that just recently closed permanently due to COVID-19. It was called Nocturne and was located in the Shaw area. That was my gem. Shout out to Hakim and Daniel.
What's been the most memorable pop culture moment of your lifetime?
For me, it was when Diddy did the Bad Boy Reunion Tour. That was EPIC! Best concert of my life – and we go to a LOT of concerts.
What celebrity death hit you hardest?
I can't say that one has.
If you could redo one moment from your past, what would it be?
I would have attended a traditional college. Things were tough at that time in my life, but I wish I had the support system to have gone to a traditional college. Preferably, Howard University. My wife is a grad of Howard and I now know some AWESOME people from there. Great things have come from Howard.
What are your obsessions?
SNEAKERS! My closets are overflowing with sneakers.
Finish this sentence — It's about damn time:
For a new president. Go out and VOTE!
What do you wish you'd known at 18?
Don't take out student loans that you do not need, no matter how hard times are.
Why Washington?
DC, born and raised!