August 7, 2020 at 5:18 pm EDT | by Christopher Wood
Rider surveillance poses threat to LGBTQ privacy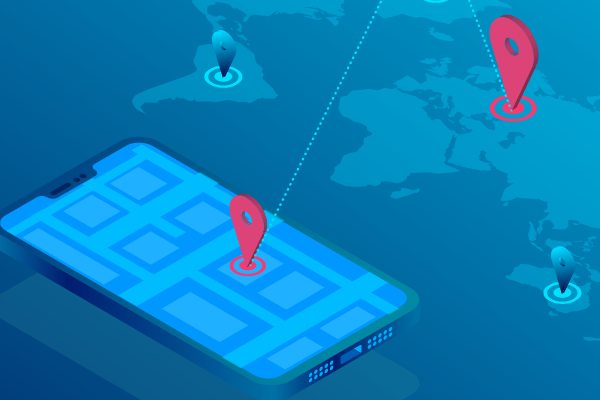 June has come and gone, and the absence of most Pride parades, parties, and other public demonstrations of solidarity with the LGBTQ community is palpable. These Pride events have become annual reminders of the progress we've made in the 50 years since the Stonewall riots. And yet, despite daily advancements in the fight for LGBTQ equality — namely the recent Supreme Court victory on workplace protections under the Civil Rights Act — we cannot rest on our laurels and must remain vigilant against policies that could take us backward.
Where can progress still be made? It's not just in the courts, legislative chambers, or other government bodies. Businesses and corporate institutions also yield significant influence in shaping policies and public perceptions around LGBTQ issues. The tech industry, in particular, often goes unnoticed in terms of its significance to the LGBTQ community and what it can still achieve. Though significant challenges and concerns remain, and new unexpected tech-specific issues have arisen, especially around online privacy and safety and too many LGBTQ individuals being on the wrong side of the digital divide, many difficult aspects of growing up LGBTQ continue to be ameliorated thanks to technological innovation.
Unfortunately, the widespread adoption and proliferation of technology can also be dangerous to our community, especially when wielded by government entities with little or no oversight. Algorithmic discrimination, facial recognition and encryption are just some of the areas where we are disproportionately affected. Another emerging area of concern for the privacy of LGBTQ individuals is a data collection tool called the Mobility Data Specification (MDS).
The Los Angeles Department of Transportation (LADOT) developed MDS last year to track the movements of individual vehicles as they move throughout the city. It's currently being used on dockless bikes and scooters, and will eventually be expanded to all ride-sharing vehicles like Ubers and Lyfts. MDS functions by collecting a rider's starting point, route, and destination, all without an opt-out mechanism. Studies have shown that it's easy to identify riders using this information, providing the city government with a massive surveillance apparatus. Not surprisingly, other cities like Washington, D.C., are considering following suit, and the implications for LGBTQ individuals are alarming.
If you're part of the LGBTQ community, you know that a right to privacy – and with it your right to come out on your own terms – has been a key part of the fight for equality. For LGBTQ individuals, having a safe place to gather with other members of the community – whether it's a friend's home, bars, or activity groups – is a key part of becoming comfortable with their identity. If MDS could result in someone being outed by their location data, many LGBTQ people would be deterred from engaging in these important activities.
Imagine if a city employee were tracked to a gay bar by a coworker with MDS access and involuntarily outed. Or consider a government agency tracking individuals engaged in lawful activities, like attending equality protests or rallies. Just as troubling, what if someone were tracked to APLA Health or Whitman-Walker, taking away their autonomy over their personal medical activities?
All of these risks are undoubtedly serious, and we want to avoid them, but they're ultimately secondary to one of the greatest threats at this intersection of surveillance and LGBTQ rights, which is the potential for violence. LGBTQ individuals, especially trans women of color, have historically been and are still targets of vicious attacks due to social stigmas and hate that we've fought hard to eradicate. The Center for Democracy and Technology said this about MDS: "The risk of harm from exposing [location] information is particularly high for survivors of gender-based assault and hate-motivated violence." That is not a risk worth taking.
Unfortunately, we have yet to reach a time when LGBTQ individuals are free from discrimination and the fear of social marginalization and violence. Out of a firm commitment to seeing that day eventually arrive, we believe Los Angeles, Washington, D..C, and other cities should abandon real-time location tracking with MDS. Simply put, it's a technology that could expose critically sensitive data without clear safeguards or regulations in place, resulting in great harm to the LGBTQ community. Now is the time to learn more, speak out, and raise awareness of rider surveillance before it's too late.
Christopher Wood is executive director of LGBT Tech, a nonpartisan group working to ensure that technology issues of concern to LGBTQ communities are addressed in public policy conversations.