You know what Dupont needed? A Nordic restaurant
Business rebounding at Mikko amid COVID restrictions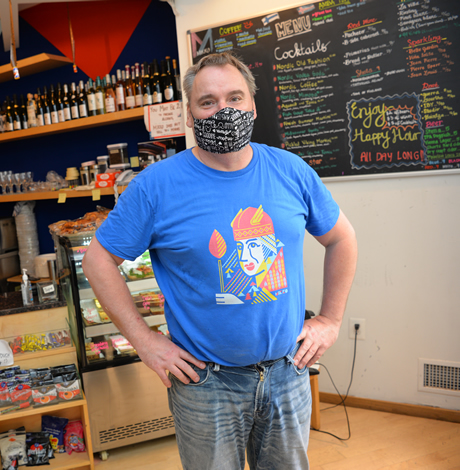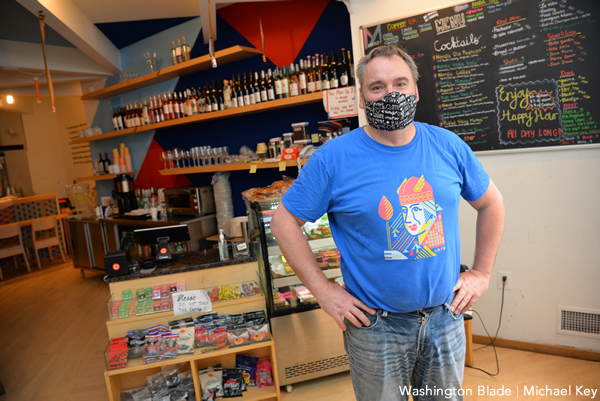 Editor's note: This is the second in an occasional series on how local small businesses are coping in the time of COVID.
There's a Danish word "hygge," pronounced hue-guh, it's sort of a concept meant to describe the feeling you get whether alone or with friends, at home or out, that the moment is cozy, charming, or just special.
And you can't really miss Mikko, the Nordic restaurant on the corner of 17th and R streets in the old gayborhood, a special place to many D.C. gays. Former chef to the Finnish embassy, a position he held for more than a decade, Mikko Kosonen opened Mikko almost two years ago. I sat down recently to chat with Mikko about all things Black Lives Matter, COVID, gay, and Nordic. 
Just passing by, you're immediately drawn to the color scheme. Reds, blues, whites, some yellow — all the colors of Nordic flags are there. I'm not a restaurant critic to be sure, but the food was fresh and fantastic, served by an upbeat and energetic staff. Mikko treated me to a salmon and poached egg sandwich followed by pancakes with a raspberry sauce. Each bite held little pieces of some Nordic heaven. The inside shop is full of Nordic products, from sodas to mustards to mints and candies. I bought a bag of children's candy known as 'Dracula Pillers' or Dracula Pills.
Like any restaurant in the area, COVID hit his interests hard. In less than a week, he saw eight months of catering events cancelled. To make it work, he pivoted toward to-go meals and grocery items. "I never thought I'd be 50 years old and selling eggs. But here we are." A government pandemic relief loan helped. He cut hours, but Mikko took pride in telling me that no one on his staff was laid off. 
Slowly but steadily, catering requests are coming back. That's the bread and butter of the business, if you will. Given his unique taste-of-home cooking, you can imagine Mikko is quite popular with the World Bank, the IMF, and a whole host of embassies. While I was sitting with Mikko, he was fielding text messages from the Austrian ambassador. Asked about the prospect of further opening up of city businesses, 'knock on the voood', Mikko said in a charming accent.
Given the Black Lives Matter movement, Mikko is aware of his privilege as a gay white male from a northern European country, you know, the kind of immigrant President Trump openly prefers versus those from "shithole countries" as Trump called them. Nevertheless he does have a perspective, gesturing toward the work going on at the now shuttered Cobalt, to the dry cleaners on the corner, "none of this would be possible without immigrants." An important reminder to be sure.
Stopping by on a recent Saturday, every table was full, despite being a rather muggy D.C. July morning. When it comes to fitting in, Mikko was proud to be on 17th Street, and proud to show off his new outdoor dining tables, again with the Nordic colors and depictions of classic Finnish cartoon characters. He also had nothing but praise for his ANC commissioner Randy Downs. It was with his help that Mikko was able to secure more outdoor seating by converting the parking area out front, something he very much wants to retain post-pandemic. I think everyone would like that.
I've always preferred Dupont's 17th Street to the more bustling 14th Street; 17th Street, that stretch of the old gayborhood between R and P street, is tree-lined, quaint, and just calmer. And the businesses, bars, and restaurants that occupy that stretch, like Annie's or Floriana's, just seem more authentic than their corporate counterparts a few blocks away. Mikko was happy to bring a little gay back to Dupont. He called his restaurant and 17th Street, "a perfect match for each other." And why not — they're both authentic, and charming. And just, well, hygge.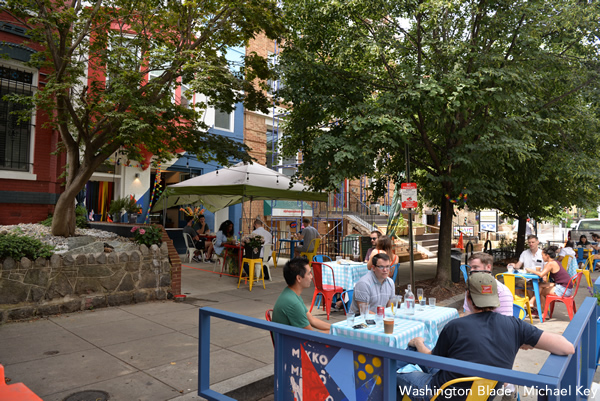 Gay D.C. business owner to run 100-mile ultramarathon
Brandt Ricca to raise money for Capital Pride, LGBTQ businesses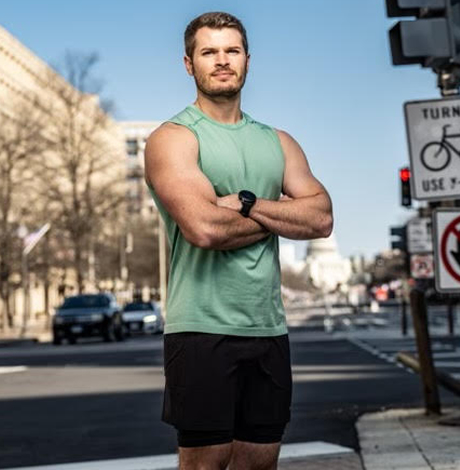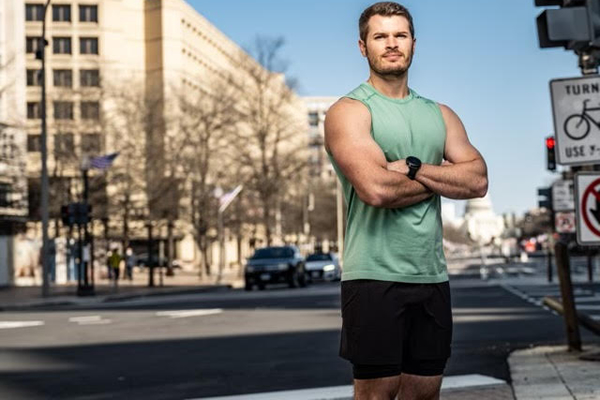 Brandt Ricca will begin a non-stop 100-mile ultramarathon at 6 a.m. on Oct. 7 while most D.C. residents will still be sipping their morning coffee.
In a year of isolation and economic downturn, Ricca decided to run 100 miles in two days to benefit local, LGBTQ-owned businesses affected by the coronavirus pandemic. Ricca, who's lived in D.C. for 10 years, is donating the money he raises to the Capital Pride Alliance and Equality Chamber of Commerce, where he has been a member since 2018.
The gay entrepreneur and owner of the D.C.-based business Nora Lee by Brandt Ricca understands first-hand how the ongoing pandemic affects small businesses, particularly LGBTQ-owned companies.
"I definitely want to give back to the community and local colleagues, especially because Capitol Pride has been now canceled two years in a row," Ricca said.
Out of the funds raised, 90 percent will go towards funding 20 small business grants through the Equality Chamber of Commerce and the remaining 10 percent will go towards supporting Capital Pride Alliance.
Brandt, already an avid runner and self-described "fitness explorer," decided after crowdsourcing ideas to pursue the 100-mile project. Ricca has been a frequent visitor at the Equinox Anthem Row in D.C. to prepare for the run.
"I was looking to do my next fitness endeavor, at the same time wanting to do something to get back to the fellow business owners in D.C.," he said.
Applications for the 20 grants of various sizes for LGBTQ businesses are projected to open this summer through the Equality Chamber of Commerce, Ricca said. His goal is to raise $100,000 from individuals and companies. The grants will be distributed in October following the completion of the run.
Equality Chamber of Commerce Vice President Riah Gonzales-King is in the process of developing grants and additional summer educational programming to help young LGBTQ entrepreneurs and students start their businesses.
"So much of the culture centers around these businesses, many of which have been around for decades," Gonzales-King said. "They're pillars of the community — their owners are pillars in the community. And I think it's time that we gave back."
Helping LGBTQ entrepreneurs specifically at this time is essential, Ricca said, especially entrepreneurs in the creative and hospitality industry.
Ricca began training in February with the help of several exercise experts like Brian Mazza, a New York City fitness entrepreneur who ran 50 miles last December to raise awareness for male infertility stigma. The former Men's Health headliner is guiding Ricca's physical training, which has been a near-daily routine. Ricca was inspired by Mazza's run in the first place.
Ricca reached out to Mazza over Instagram to get his assistance and training.
Mazza said Ricca reaching out over Instagram "meant the world."
"I believe what he's doing for his cause is remarkable," Mazza said. "It's important. I'm happy that he's standing up for what he believes in and helping these businesses and helping individuals in general."
Jacob Zemer, a coach and nutritionist, has designed a daily nutrition program for Ricca to prepare him for the run. Zemer and Mazza have been working together throughout the process to track Ricca's health and progress.
The two fitness experts work with Ricca multiple times a day to monitor his diet, mileage, heart rate and pace monitoring. Both Mazza and Zemer said Ricca'a training has been successful.
"Brandt's an excellent individual," Zemer said. "He's very easy to work with. He's highly coachable, he's a pleasure to talk to every day."
Pacers Running will be sponsoring and designing Ricca's 100-mile route throughout the D.C. region. The company is also working with Ricca to design specific shoes for the ultramarathon.
Pacers Running CEO Kathy Dalby won "Best Straight Ally" in the Washington Blade's 2019 Best of Gay D.C.
"I really wanted someone local who could really guide me on a route," Ricca said.
Elyse Braner, a community lead at Pacers Running and longtime friend to Ricca, said the local business was excited to collaborate with Brandt because of an alignment of values.
"As a community, inclusivity and diversity is extremely important to Pacers Running," Braner said. "As a small business, we really appreciated that Brandt wanted to do an event that supported small businesses — specifically LGBTQ businesses."
Originally an event-planning business, Nora Lee debuted in 2018 on the second annual Allison Gala, a fundraising event benefiting the Triple Negative Breast Cancer Foundation, which Brandt created in memory of a family friend. He's worked with a range of clients, including the Dupont Circle Hotel and Sotheby's Real Estate.
Looking back at events on his website, he said he found himself bored with the photography. This led him to focus on creative marketing and decided to pivot his business model at the beginning of the pandemic. Now, Ricca provides photography and video shoots for clients.
"When COVID hit I decided to, like every business owner, I revisited my plan," he said. "I really enjoyed the creative branding more in the photo shoot. So I decided to pivot strictly to just a full-on creative branding agency."
The training for the 100-mile run has provided a stable routine for Ricca, which has helped him get through the pandemic, he said. Ricca is planning to create a campaign this summer inviting LGBTQ entrepreneurs to do their version of 100 miles, with the hope it will provide positive stability in their lives as it does in his.
"Obviously, people think I'm crazy for doing this," Ricca said. "All the uncertainty out there right now – with business, with clients, with whatever; I needed an anchor. Something that was going to be a routine for me that I can control."
Pepco Working to Keep Customers Connected During the Pandemic
Pepco recognizes the ongoing financial hardships some customers are experiencing.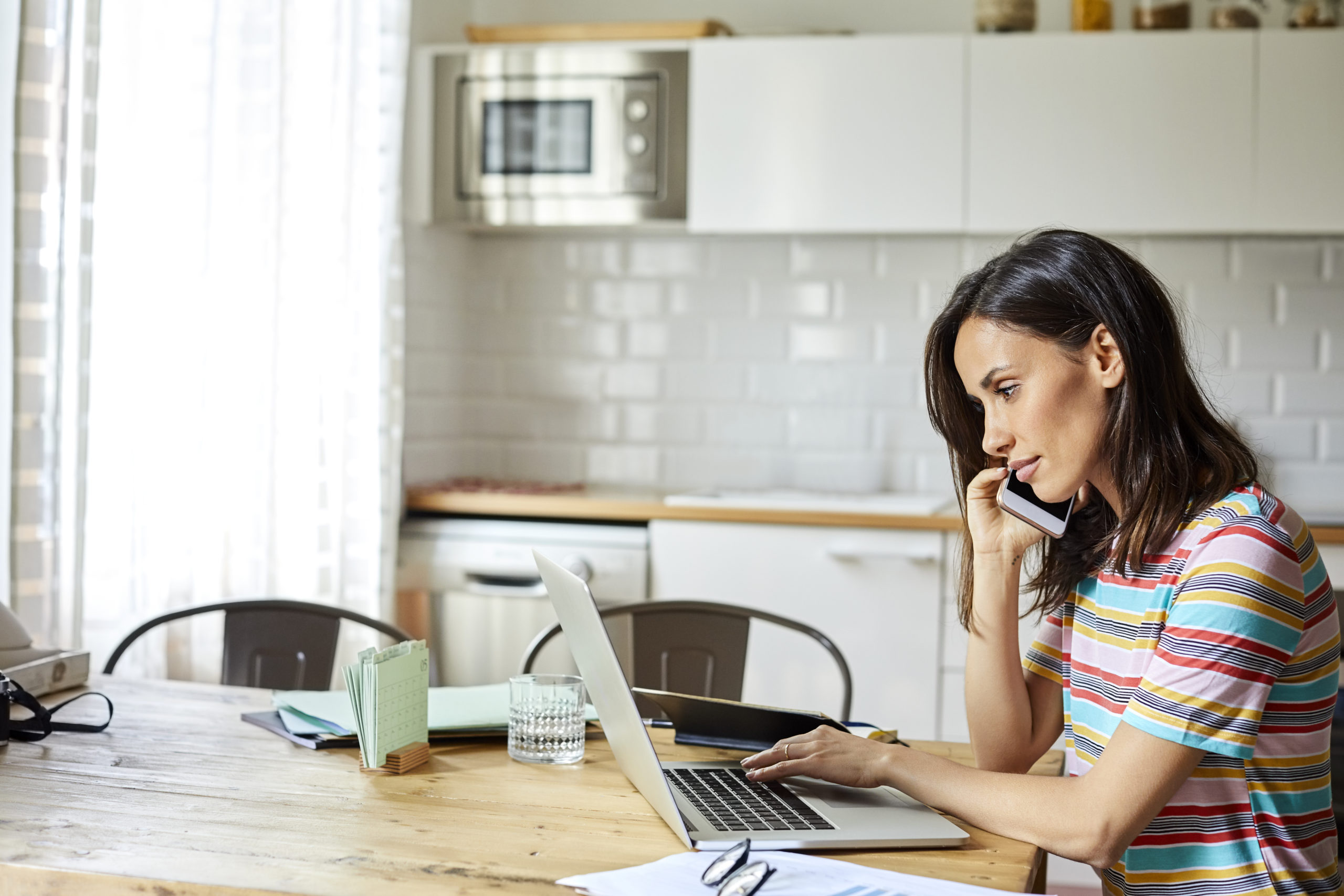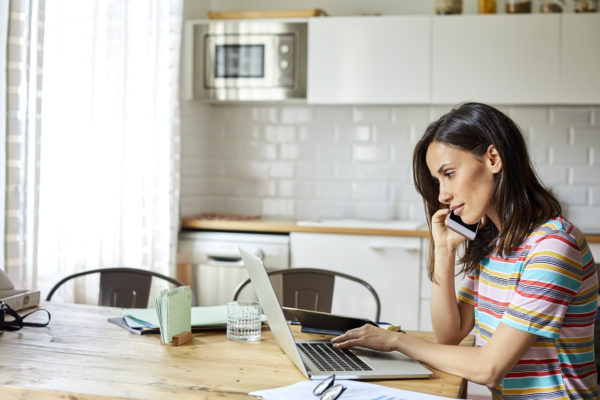 Pepco recognizes the ongoing financial hardships some customers are experiencing as a result of the pandemic and is committed to working with them individually to help.
"We understand many of our customers are facing challenges paying their energy bills, particularly due to COVID-19 and the economic impact. We're here to help," says Donna Cooper, Pepco region president. "We want you to know you have options."
Pepco's Customer Care team will work with every customer to help keep them connected through these difficult times. Options for customers include:
Flexible payment arrangements, for as long as 12-24 months, that offer tailored payment options
Elimination of down payment and/or security deposit requirements
Extending payment periods for balances, giving you more time to pay
Connecting you with energy assistance and/or emergency funds that can supplement your bill payment and can help pay down or even eliminate balances
The first, and most important, step is to contact Pepco. There are customers who have never needed assistance before, and now find themselves needing help. Millions of dollars in energy assistance remains available for customers, including those who may not think they qualify or have never applied for assistance before.
For customers who are past due on their energy bill or who need additional assistance, call 202-833-7500 today or visit pepco.com/Help as soon as possible. Payment arrangements can be made quickly online.
"We understand that the pandemic is putting extra stress on our customers, and for many, in new ways that they have never experienced," said Cooper. "There is assistance for everyone at a time like this. Contact us today so we can work out a unique plan for your needs."
Pepco works closely with its community partners to connect customers with grants and programs such as LIHEAP, the Low-Income Home Energy Assistance Program. LIHEAP provides grants in varying amounts based on a household's income size, type of fuel, and type of dwelling, with no repayment required. Customers in Maryland could qualify for more than $1,000 in assistance, and customers in the District of Columbia could secure $1,800 in assistance just through LIHEAP alone. Maryland customers can apply for LIHEAP energy assistance through the Department of Human Services website, or by calling the Maryland Department of Human Services Office of Home Energy Programs at 1-800-332-6347. District of Columbia residents can apply for assistance online through the Department of Energy and the Environment website or by calling 3-1-1.
Here are other programs that can help customers in the District:
The Utility Discount Program (UDP) helps low-income District residents reduce theirutility costs. Eligible customers may receive a discount of up to $475 per year on their electric bill ($300 per year if non-electric heat). District residents can visit the Department of Energy and the Environment website at doee.dc.gov to apply online, by mail or by calling 3-1-1.
The Greater Washington Urban League provides up to $500 in assistance to eligible customers facing disconnection. Call 202-265-8200 or visit www.gwul.org.Other programs that can help customers in Maryland:
The Electric Universal Service Program (EUSP) helps eligible customers pay for aportion of their current electric bill.
The Arrearage Retirement Assistance (ARA) program helps customers with large, pastdue electric and gas bills. If eligible, you could be forgiven up to $2,000 toward pastdue bills.
The Utility Service Protection Program (USPP) is designed to help low-income familiesduring the heating season.
Information regarding these programs can be found on the Maryland Department of Human Services Office of Home Energy Programs website or by calling 1-800-332-6347. Additionally, Prince George's County residents may qualify for energy assistance from Mary's Center by calling 202-545-2024 or by going directly to maryscenter.org. Income- eligible Montgomery County residents can receive energy assistance from Interfaith Works by calling 301-762-8682.
Pepco also offers Budget Billing, which averages payments over 12 months to make it easier for your energy bill to fit your budget and prevent seasonal peaks. And Pepco's Gift of Energy program allows anyone to make a payment toward a friend or family member's energy bill. The gift appears on a future bill as a credit to the recipient's account.
To learn more about Pepco, visit The Source, Pepco's online newsroom, at https://thesource. pepcoholdings.com/pepco. Find additional information by visiting pepco.com, on Facebook at facebook.com/pepcoconnect and on Twitter at twitter.com/pepcoconnect. Pepco's mobile app is available at pepco.com/mobileapp.
Pepco empowers employees through amplified DEI efforts
A more culturally sensitive, inclusive workplace environment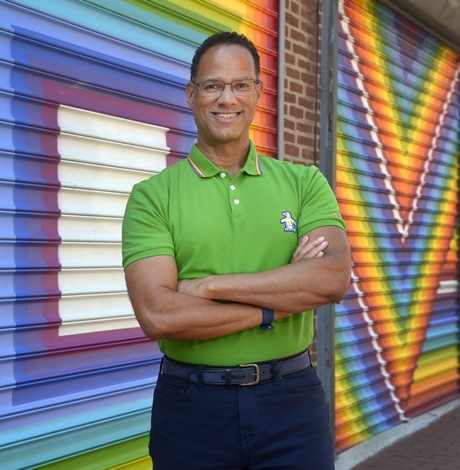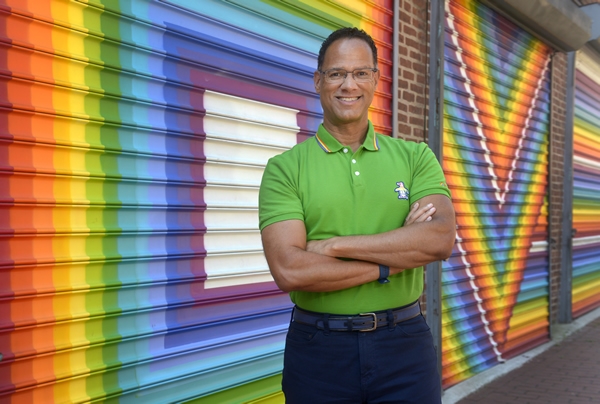 Diversity, equity, and inclusion, or "DEI," is quickly becoming one of the most widely talked about topics in business, media, the nonprofit community and many other sectors. From startups, to boutique agencies to Fortune 100 companies, DEI is critical and expected, especially from an employee's point of view. It's an employer's job to foster an environment that empowers employees in every way, being aware of and removing barriers, encouraging opinions to be voiced, and creating avenues for all to succeed professionally. Feeling seen, heard and represented is key.
After the tumultuous 2020, we caught up with Robbie Atkins, Pepco's Manager of Energy Supplier Services, who was featured in the Blade in 2019, to ask about changes to DEI efforts within the company, and whether or not representation has taken on a greater meaning.
Atkins has been with Pepco for more than 30 years. Out of all of the memories he has at his job, one of his most cherished moments was coming into work one day in October 2014, after just tying the knot with his husband, Joe, to a surprise wedding cake and gift from his entire department. "I walked into the conference room and they had an actual wedding cake," he says. "I was totally blown away by that. I never expected them to acknowledge my wedding!"
That moment was a turning point for Atkins as he began to witness what looked like a more culturally sensitive and inclusive environment in the workplace.
When Pepco President and CEO Dave Velazquez filmed a video on the 50th anniversary of the Stonewall riots in 2019, Atkins felt it was an "amazing moment" as that "would have never been seen five or even 10 years prior."
More recently, Atkins beamed as he described how fulfilled he was participating in the Capital Pride parade in 2018. "This still gets me emotional, especially thinking about how we couldn't walk in the parade this past year due to the Coronavirus pandemic," says Atkins. "When I replay the spectators chanting 'Yay Pepco' from the sidelines, and I think about the unity we displayed that day, I am filled with such honor. I honestly never thought I would see the day when that would happen."
This is far different from Atkins' prior experiences in the '80s and '90s. He remembers his failed attempt at raising money for the 1988 AIDS Walk, stating that his colleagues simply said "I can't give to that." Yet they had no problem asking for donations for their kids' popcorn and candy fundraisers, he recalls. There were also times where his own colleagues made insensitive gestures that he remembers "clear as day."
Today, Atkins is an active member of a company-sponsored employee resource group, focused on the needs of LGBTQ employees and the issues and interests of the community at large. He is also a member of the company's LGBTQ Group Mentoring Circle, which is readying for its first session, "LGBTQ Visibility in the Workplace," designed to offer insight into how LGBTQ employees experience the workplace and to share reflections, both positive and negative, with the goal of creating a more inclusive workplace.
As the world attempts to recover from a devastating and life-changing year that was 2020, with a pandemic and stark incidents of social and racial injustice, efforts to foster understanding have become even more critical. "As an African American, witnessing all of this while in the middle of the pandemic, it certainly presented some challenges, both mentally and emotionally for a lot of us. Pepco provided outlets for employees to discuss how we were being affected, from small groups to executive moderated sessions on topics ranging from 'Defunding the Police' to 'Artifacts – History or Offensive.' All employees were encouraged to be open with our feelings, frustrations, anger, and our thoughts for the future of our community and country," said Atkins. "I am happy to see that this was not a 'one and done' effort, but a part of Pepco's ongoing commitment."
He referenced a company initiative launched at the beginning of 2021 to include DEI in the performance goals and evaluations of all employees in office-based positions. "This will get more people talking about issues that affect many of us, as part of regular, daily business conversations," said Atkins. "It will also allow us to celebrate our differences."
This month, the company is celebrating Black History Month with a series of actions including hosting powerful guest speakers at employee events and a social media campaign highlighting African American inventors in the energy and technology fields.
"When you see yourself represented, you are able to aspire for more and work toward a higher goal. And by doing that, you then inspire the next generation and the next generation and so on. But in order for that chain reaction to begin, we must be represented and heard," said Atkins.
For more information visit: thesource.pepcoholdings.com/pepco