August 31, 2020 at 2:12 pm EDT | by Chris Johnson
White House defends denying citizenship to kids of gay couples born via surrogate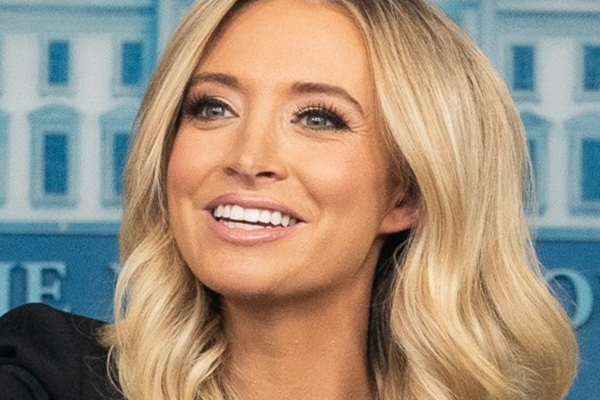 White House Press Secretary Kayleigh McEnany, under questioning from the Washington Blade, defended on Monday the Trump administration litigating against same-sex couples who were denied citizenships for their children via surrogacy.
McEnany, asked how the administration can claim to support LGBTQ people — which she has previously said — when it takes this litigation position, said the position of the Trump administration is based on surrogacy, not the sexual orientation of the couples.
"That pertained to surrogacy; it had nothing to do with sexual orientation of the parents," said McEnany, who then read through her list of items she has said demonstrates Trump is pro-LGBTQ.
"This administration and president will proudly stand on a record of achievements, like leading a global initiative to end the criminalization of homosexuality throughout the world, launching a plan to end the HIV epidemic by 2030 and easing a ban on blood donations from gay and bisexual men," McEnany said.
U.S. District Michael Brown in Georgia, a Trump appointee, became last week the latest in a series of judges to rule against the State Department in denying citizenship to the kids of these couples, determining the administration was incorrectly interpretation.
At least three judges in three separate cases on the issue have ruled against the Trump administration, but the Justice Department isn't accepting the rulings and on at least two occasions has appealed the litigation to a higher court.
When the Blade pressed McEnany on the issue, citing the statutory and constitutional concerns in the court rulings, the White House spokesperson referred the questioning to the State Department.
"Yeah, for anything further, I'd refer you to the State Department," McEnany said.
Sarah Kate Ellis, CEO of the LGBTQ media watchdog GLAAD, said in a statement McEnany "is wrong and so is the administration's policy, which has in fact only targeted same-sex parents."
"McEnany also again falsified the Trump administration's LGBTQ record — 172 attacks and counting in policy and rhetoric," Ellis said. "The administration's "global initiative" went nowhere. Its plan for AIDS is horrifically underfunded and not serious. And the administration should be calling to completely lift the outdated and discriminatory ban on blood donations from gay and bi men. Press Secretary McEnany should update her LGBTQ talking points."
A State Department spokesperson in an email to the Washington Blade acknowledged the latest ruling, but declined further comment.
"The department is aware of the court's ruling and is reviewing the decision with the Department of Justice," said the spokesperson. "We have no further comment at this time."