Kennedy, Morse come up short in Massachusetts primary bids
Ed Markey victory seen as win for left-wing of Democratic Party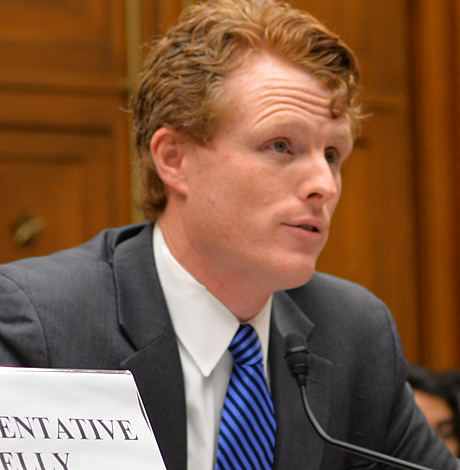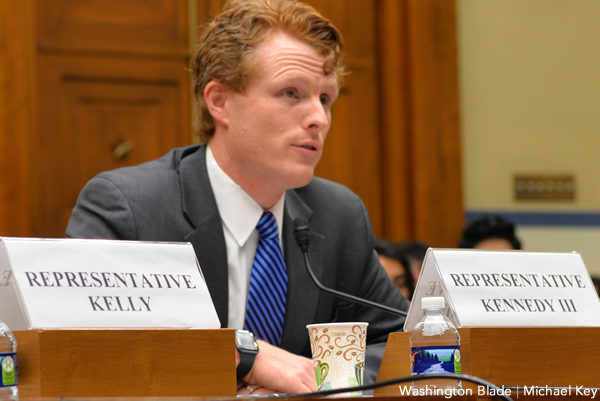 In the aftermath of the Massachusetts primary, Rep. Joseph Kennedy III (D-Mass.), who has made a name as a crusader for the transgender community, came up short in his challenge against Sen. Ed Markey (D-Mass.) in a result seen as a victory for the left wing of the Democratic Party.
The Associated Press called the primary Tuesday night in favor of Markey at 10:29 ET. According to early results, Markey claimed 53.9 percent of the vote, compared to the 46.11 percent won by Kennedy, who's chair of the Congressional Transgender Task Force.
Kennedy, thanking supporters, said he called Markey to concede, telling him he's a "good man" and asserting "you have never heard me say otherwise," according to the New York Times.
"No matter the results tonight, I would do this again with all of you in a heartbeat," Kennedy was quoted as saying.
Markey, one of the orginators of the Green New Deal, had the backing of Rep. Alexandria Ocasio-Cortez (D-N.Y.) as well as the Sunrise Movement, an American youth-led political movement that advocates political action on climate change.
The Human Rights Campaign, despite having worked with Kennedy on transgender issues and coordinating with him a congressional forum for the parents of transgender kids, also backed Markey. The nation's leading LGBTQ groups cited Markey's consistent support for LGBTQ rights, including a vote as a U.S. House member against the anti-gay Defense of Marriage Act in 1996, as a reason to support him.
In related news, Rep. Richard Neal (D-Mass.) chair of the powerful House Ways & Means Committee, fended off a challenge from Alex Morse, the mayor of Holyoke who had the backing of the Justice Democrats. Morse, who's gay, was also endorsed by the LGBTQ Victory Fund.
According to early results, Neal had 59.5 percent of the vote, compared to the 40.6 percent claimed by Morse to represent Massachusetts' 1st congressional district.
The primary got ugly when College Democrats of Massachusetts published a letter asserting he used "his position of power for romantic or sexual gain" as an instructor at University of Massachusetts, Amherst, by using dating apps to contact and match with students. Morse said he never had sex with anyone younger than 18 and he broke no rule as an instructor.
The letter, which his supporters criticized as a homophobic smear, cost him the endorsement of the Sunrise Movement, but the LGBTQ Victory Fund stood by him. Journalist Glenn Greenwald wrote that the allegations were "old homophobic tropes" and called the effort a "smear campaign."
Glenn Youngkin sworn in as Va. governor
Republican backed teacher who opposed trans student guidelines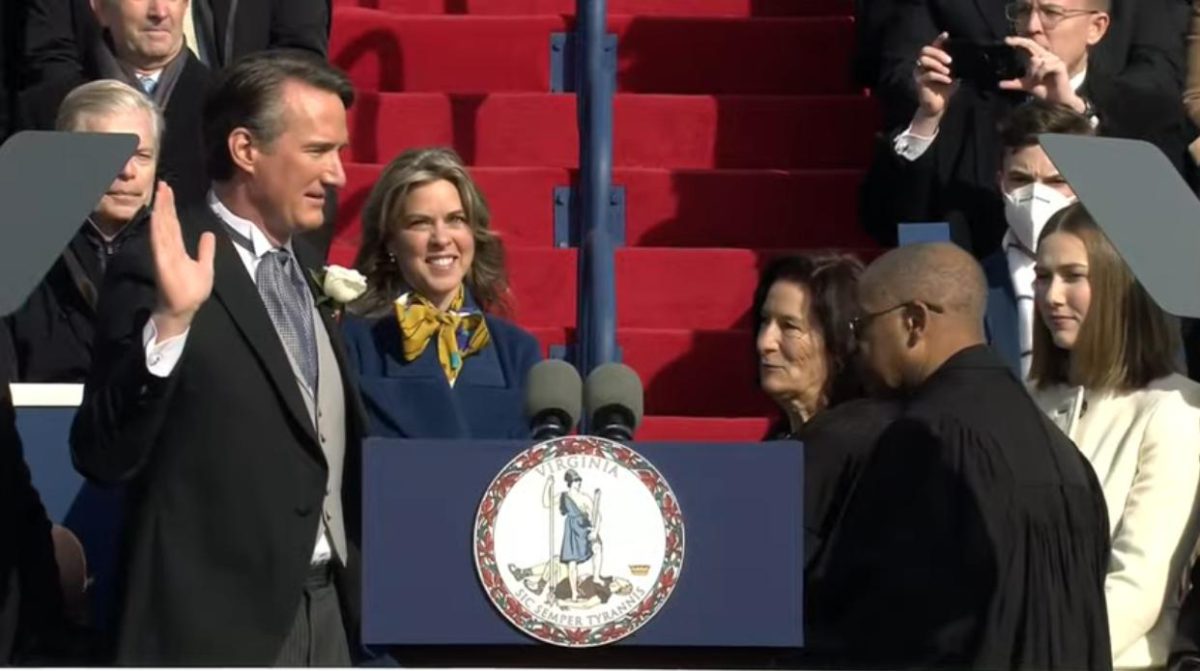 Republican Virginia Gov. Glenn Youngkin took office on Saturday amid concerns that he will seek to curtail LGBTQ rights in the state.
"Today we gather not as individuals, not as Republicans and Democrats," said Youngkin after his swearing in. "Today we gather as Virginians."
Former Gov. Ralph Northam and U.S. Sen. Tim Kaine (D-Va.) are among those who attended the ceremony that took place at the State Capitol. Terry McAuliffe, who Youngkin defeated in the general election, did not attend because of a COVID-19 scare.
Youngkin during his campaign against McAuliffe expressed support for Tanner Cross, a gym teacher at a Leesburg elementary school who was suspended from his job after he spoke out against Virginia Department of Education guidelines that are designed to protect transgender and non-binary students. Youngkin has also said he does not support allowing trans children to play on sports teams that are consistent with their gender identity.
Youngkin on Thursday named Elizabeth Schultz, an anti-LGBTQ former member of the Fairfax County School Board, to his administration.
"We will remove politics from the classroom and focus on the essentials," said Youngkin in his inaugural speech, without specifically mentioning LGBTQ students.
He added "parents should have a say in what is taught in schools."
Youngkin has also expressed his opposition to marriage equality, but stressed it is "legally acceptable" in Virginia and would "support that" as governor.
Lieutenant Gov. Winsome Sears and Attorney General Jason Miyares also took office on Saturday.
Winsome, a former member of the Virginia House of Delegates, is the first woman and first female of color elected lieutenant governor. Miyares, a former House member whose mother was born in Cuba, is Virginia's first Latino attorney general.
Youngkin in his inaugural speech noted "the people of Virginia just elected the most diverse leadership" in the state's history. Youngkin's first executive order ends "the use of" so-called "critical race theory" (which is not taught in Virginia schools) and other "divisive concepts" in Virginia's public schools.
The General Assembly's 2022 legislative session began on Wednesday.
Republicans control the House by a 52-48 margin. Democrats have a 21-19 edge in the Virginia Senate.
Murdered Honduran transgender activist buried
Thalía Rodríguez shot outside her home on Monday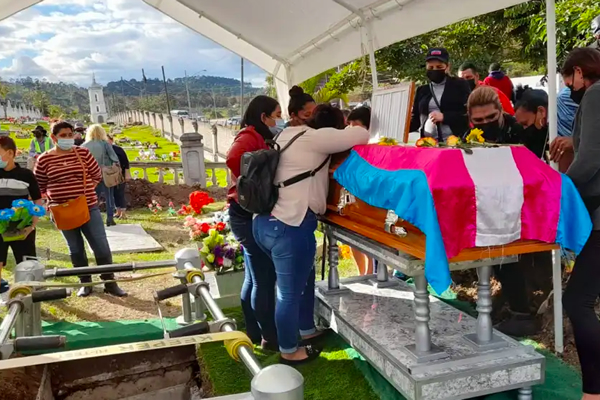 The Washington Blade on Thursday published a Spanish-language version of this story from Reportar sin Miedo, the Blade's media partner in Honduras.
A prominent transgender activist in Honduras who was murdered on Monday has been buried.
Reportar sin Miedo reported activists are among those who attended Thalía Rodríguez's funeral that took place in Tegucigalpa, the country's capital, on Tuesday.
Rodríguez led Asociación Cozumel Trans, a Honduran trans rights group.
The U.S. Embassy in Honduras, the Office of the U.N. High Commissioner for Human Rights in Honduras and the U.N. Refugee Agency have all condemned Rodríguez's murder. U.S. Agency for International Development Administrator Samantha Power in a tweet said she was "horrified" by the murders of Rodríguez and Pablo Hernández, a leader in Honduras' indigenous Lenca community who was killed on Sunday near San Marcos de Caiquín, a municipality in the country's Lempira department, while he was on his way to church.
I'm horrified by the murders of prominent human rights defenders in Honduras: LGBTQI+ advocate Thalía Rodríguez & Lenca indigenous leader Pablo Hernández. We call for prompt and impartial justice. For the benefit of all Hondurans, these attacks on activists must end. pic.twitter.com/F14wloALBA

— Samantha Power (@PowerUSAID) January 11, 2022
Va. school board names new chair who called for burning books
Kirk Twigg backed torching of materials with "sexually explicit" content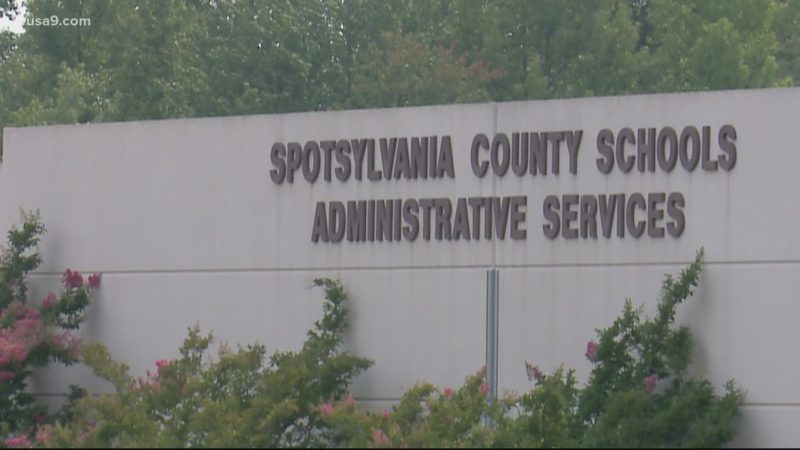 The Spotsylvania County School Board voted Monday to name Kirk Twigg, who advocated for burning books he deemed "sexually explicit" in November, as its new chair. 
His win gives conservatives the majority on the board as Republicans across the country continue an effort to ban books dealing with LGBTQ issues and racism from schools.
Spotsylvania County has been involved in the controversy from the beginning, voting last year to remove books containing "sexually explicit" materials — only to rescind the order a week later.  
Monday's board meeting, Twigg's first as chair, would prove to be disorganized and, at times, unruly.
Twigg's first order of business was to call an unscheduled, closed-door session, which may have violated Virginia's open meeting requirements. According to Virginia Code, a closed meeting cannot be called without a public body approving a motion that states the subject matter and the purpose of the meeting, as well as an applicable exemption from open meeting requirements.
After the board returned from the closed-door session, Twigg said well-regarded Superintendent Dr. Scott Baker would be fired without cause. Baker had already announced he would be resigning at the end of the school year in December.
After Baker decided to resign, a longtime Spotsylvania resident penned a letter in the Free Lance-Star, calling him "the finest superintendent, by far."
"Dr. Baker is trusted and respected by parents, students and employees of Spotsylvania Schools; and he never lost sight of his mission for good reason," it read. "He did so despite the noise and disruption from those few board members dedicated to bringing political disruption and dissidence into our public educational system. Shame on the few."
As Twigg made the announcement, another member of the board interrupted him, saying: "Um, Mr. Twigg, no he is not. You need to make a motion — there needs to be a motion and a vote."
Board members continued to speak over each other as conservative members attempted a vote. But Board Member Nicole Cole told the chairman she had comments.
"I believe that the board members who have lodged this termination owe our citizens and our students of Spotsylvania County a justification for firing Dr. Baker," said Cole. "You have not stated any justification or ability to fill the position. How is this good for the students, the children of Spotsylvania? How does this make sense?"
In a rebuke of the chaotic meeting, she added that Twigg "couldn't even properly chair a meeting."
After approximately 7 minutes of heated discussion where members from both sides got noticeably frustrated, the board voted 4-3 to fire Baker.
Twigg, Lisa Phelps, April Gillespie and Rabih Abuismail, who also advocated for burning books, voted in favor.
The Free Lance-Star reported that Baker was escorted from the building before the board returned from the second closed-door meeting.
An emergency meeting has been scheduled for Friday to name an interim superintendent.
"It's just very sad to hear that a superintendent who has been fully engaged in this community for 10 years is just let go with no rhyme or reason," said Board Member Dawn Shelley, while noting Baker's accomplishments.