September 11, 2020 at 8:46 pm EDT | by Valerie Blake
Determining your insurance needs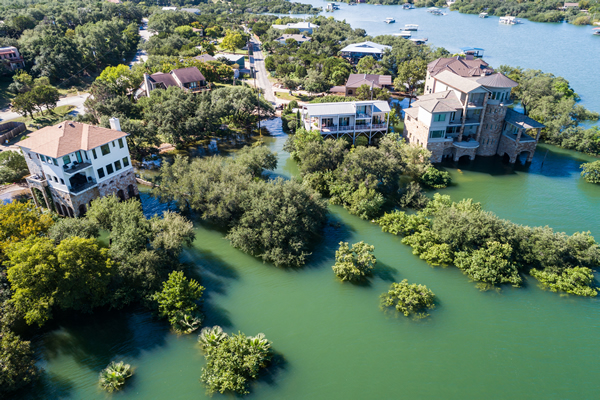 When you're applying for a mortgage loan, you're going to need homeowner's insurance. Your lender will need the name and contact information of your insurance carrier before completing your loan.
Home insurance covers damage from weather and water, theft of belongings, vandalism, fire, and personal injury lawsuits. You can also add insurance for floods or earthquakes if applicable to your area, at additional cost. There is also insurance for specific items such as jewelry, art, and computers.
There are several companies we see frequently in the D.C. metropolitan area. One has a gecco for a spokesperson, another features J.K. Simmons, and a third introduces you at the local diner to a guy named Safe Drivers Save 40 percent. Don't forget the idiot with the emu, the retired football player who claims to be on your side, and Jake who wears khakis.
Those who have a military connection can enroll in USAA and some credit unions also have insurance programs. There's even a website called lemonade.com, which acts as a clearinghouse to shop your insurance with at least half a dozen companies.
The point is that you may choose your own insurer. Prices will vary depending on your deductible amount and the size, age and condition of the property, so get a couple of estimates just to be sure you're getting value for your money.
Some people think that the Master Insurance policy in a condo or coop takes care of your insurance needs; it does not. If you're buying a condo or a coop, you will need what's called an HO-6 policy. This protects you, your contents, and things from the outer walls in. The same insurers should offer this type of policy.
Sadly, there are several types of dogs that some insurance companies won't cover. Among them are Pit Bulls (also illegal to own in Prince Georges County), Great Danes, Alaskan Malamutes, German Shepherds, Akitas, Chow Chows, Siberian Huskies, Rottweilers, Doberman Pinschers, and the Perro de Presa Canario. Be sure to check with your insurer to see whether your dog might be excluded from coverage.
If you have a conventional loan with a down payment of less than 20%, Private Mortgage Insurance (PMI) will insure the lender for the difference from your down payment and 20% of the home's value so that if you default on your payments, the lender is protected.
PMI costs will vary based on the amount of your down payment, your credit score, and the length of your loan, so be sure to check with your loan officer for the most up to date information. Once you pay down to 78% of the home's value, the required payment ceases.
The Federal Housing Administration (FHA) also has a Mortgage Insurance Premium (MIP). It is similar to PMI in that it protects the lender and costs vary based on your loan. Since June 3, 2013, MIP can only be terminated if the mortgage is paid in full before the maturity date.
There is no mortgage insurance for Veteran's Administration (VA) loans, but there is a funding fee that must be paid but can be added to the loan amount. There are exemptions from paying the funding fee, most having to do with disability or receipt of a Purple Heart from actions while on active duty.
Sometimes people get home insurance confused with home warranties. In general, home warranties cover heating, central air conditioning, plumbing, electricity, and appliances. Some offer roof coverage. With these, you contact your warranty provider, outline the problem, pay a service fee and, if the problem is covered by the warranty, a repair person is assigned to fix or replace the item.
Mortgage Protection Insurance (MPI) functions as a life insurance policy: you pay premiums to the insurance company to purchase a specific amount of mortgage protection coverage. Those premiums are based on your attained age and your health, as well as the value of your home and the payoff amount. A term life insurance policy may have more flexibility so check with a life insurance company before you buy to see what is best for you.
Finally, make sure you have a system for keeping track of your insured contents in case you need to make a claim. Our phones make it easy; simply make a panoramic video of everything in each room. Take pictures and keep receipts for expensive or one-of-a-kind items, then upload them to the cloud, where things never catch fire or flood. I've been there and it's not pretty.
Valerie M. Blake is a licensed Associate Broker in D.C., Maryland, and Virginia and Director of Education & Mentorship at RLAH Real Estate. Call or text her at 202-246-8602, email her via DCHomeQuest.com, or follow her on Facebook at TheRealst8ofAffairs.