September 16, 2020 at 9:00 am EDT | by Steph Purifoy
D.C. fall calendar filled with virtual events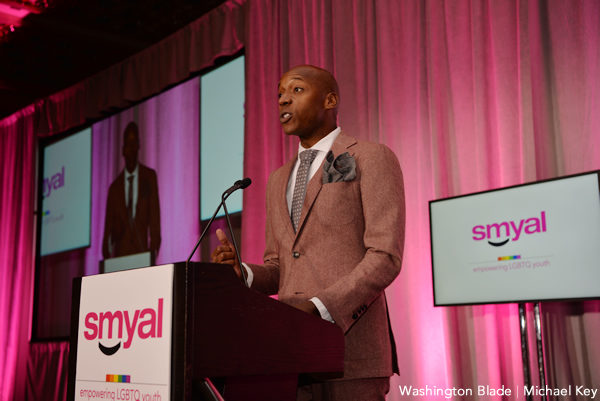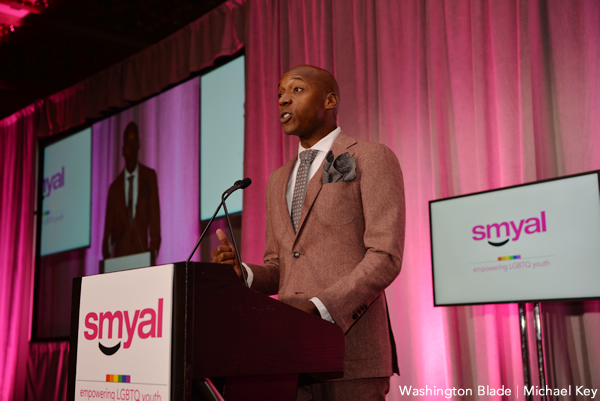 Some upcoming events don't fit in our regular fall arts categories. And although many events have been cancelled due to COVID, here are a few to mark on your calendar.
The Smithsonian's National Portrait Gallery is premiering several new weekly virtual programs through the end of October. "Writing Hour" is every Tuesday at 5 p.m. via Zoom. "Introducing…" is a program to highlight Latinx history makers in celebration of Hispanic Heritage Month. New episodes can be found every Wednesday at 11 a.m. on the National Portrait Gallery's YouTube page. "Drawn to Figures" is an online workshop to teach viewers how to sketch the human body. New episodes will be posted to their Youtube page every Thursday at 11 a.m. "Open Studios" is a weekly art workshop with artist Jill Galloway. Every Friday at 11 a.m., new episodes will be posted to the Gallery's Youtube page. The workshops are geared toward all age groups and skill levels.
The Capital Pride Alliance is hosting its first completely virtual Pride Stride, a nationwide event to celebrate National Coming Out Day. To register for the 5k or 10k race go to pridestride.org. The race can be completed any time between Sept. 15 and Oct. 31.
The Victory Fund NextGen Network event is on Sept. 22 at 6 p.m.
The Smithsonian's National Portrait Gallery is hosting a Virtual Portrait Signs event on Sept. 24, at 5 p.m. A deaf gallery educator will conduct the conversation in ASL. For details and to register, email [email protected].
The Human Rights Campaign's Unite For Equality event will be held virtually on Sept. 24 starting at 8 p.m. HRC is offering a no-cost ticket option this year to engage with voters before the November elections.
The 2020 Helen Hayes Awards will be held virtually on Sept. 25. The event will be hosted by Felicia Curry and Naomi Jacobson and will include additional award announcements for outstanding productions, ensembles, and the John Aniello Award for Outstanding Emerging Theatre Company.
Smithsonian's National Portrait Gallery is hosting a Zoom event on Sept. 29 at 5 p.m. titled "Margaret of Austria, Queen of Spain: Power, Femininity and Portraiture in the Court of Felipe III". Led by Ross Karlan, world languages educator at UCLA, the lecture will cover a series of portraits of Margaret of Austria, Queen of Spain by Juan Pantoja de la Cruz and Andrés López Polanco. The event is free but registration is required.
DC Front Runners' 5k Pride Run is happening virtually from Oct. 1-10. Registration is $30 and participants are encouraged to run anywhere they feel safe.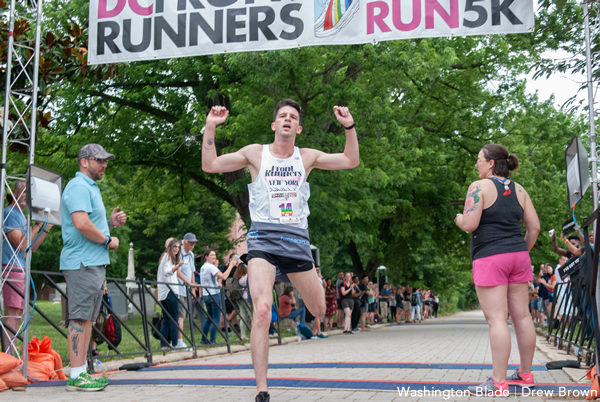 The National Trans Visibility March is holding its virtual Torch Awards on Oct. 2. The Torch Awards recognize achievements and honor individuals whose work has impacted the lives of transgender and gender nonconforming people across the nation. This work includes areas related to activism, practice and policy, journalism, education, as well as programs and service.
Capital Pride Alliance is partnering with the National Trans Visibility March to bring the first ever Capital Pridemobile. The Pridemobile will kick off the 2020 National Trans Visibility March on Oct. 3 from 2-4 p.m. Details at nationaltransmarch.com.
In recognition of LGBTQ+ History Month and National Coming Out Day, the Capital Pride Alliance is holding an Out Brigade on Oct. 10 from 2-5 p.m. The brigade is an opportunity for community members to register their cars and drive through the city to show their pride.
SMYAL's Annual Fall Brunch is on Oct. 11 at 12 p.m. The event will be held completely virtually this year.
The Gertrude Stein Democratic Club will hold its State Board of Education Forums on Oct. 13 and 15.
The Equality Chamber of Commerce is hosting its 2020 Mega Networking event on Oct. 21 from 6:30-8:30 p.m.
Reel Affirmations is holding its film festival on Oct. 25-27 The screenings will all be online and will showcase international, documentary, short and feature films that center LGBTQ stories.