D.C. fall calendar filled with virtual events
SMYAL Brunch, Helen Hayes Awards, others move online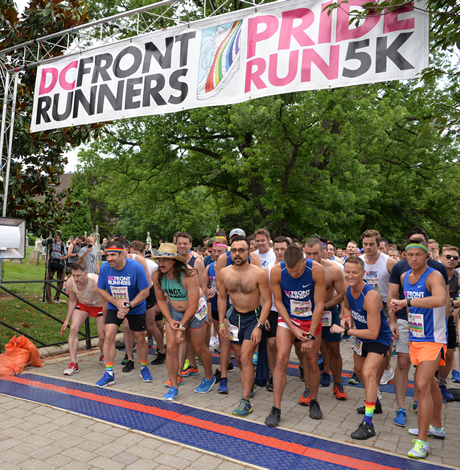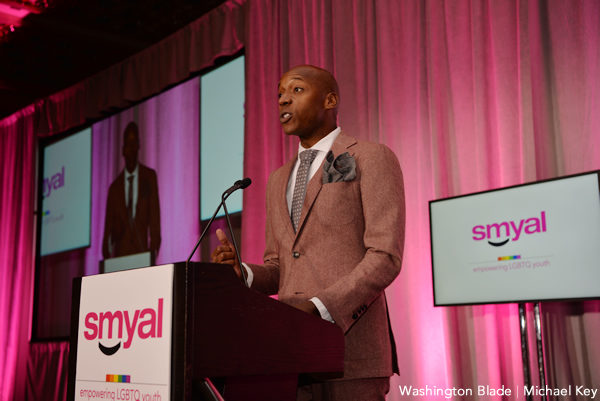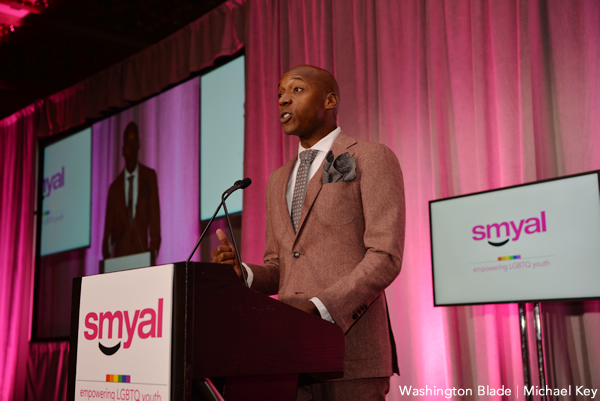 Some upcoming events don't fit in our regular fall arts categories. And although many events have been cancelled due to COVID, here are a few to mark on your calendar.
The Smithsonian's National Portrait Gallery is premiering several new weekly virtual programs through the end of October. "Writing Hour" is every Tuesday at 5 p.m. via Zoom. "Introducing…" is a program to highlight Latinx history makers in celebration of Hispanic Heritage Month. New episodes can be found every Wednesday at 11 a.m. on the National Portrait Gallery's YouTube page. "Drawn to Figures" is an online workshop to teach viewers how to sketch the human body. New episodes will be posted to their Youtube page every Thursday at 11 a.m. "Open Studios" is a weekly art workshop with artist Jill Galloway. Every Friday at 11 a.m., new episodes will be posted to the Gallery's Youtube page. The workshops are geared toward all age groups and skill levels.
The Capital Pride Alliance is hosting its first completely virtual Pride Stride, a nationwide event to celebrate National Coming Out Day. To register for the 5k or 10k race go to pridestride.org. The race can be completed any time between Sept. 15 and Oct. 31.
The Victory Fund NextGen Network event is on Sept. 22 at 6 p.m.
The Smithsonian's National Portrait Gallery is hosting a Virtual Portrait Signs event on Sept. 24, at 5 p.m. A deaf gallery educator will conduct the conversation in ASL. For details and to register, email [email protected].
The Human Rights Campaign's Unite For Equality event will be held virtually on Sept. 24 starting at 8 p.m. HRC is offering a no-cost ticket option this year to engage with voters before the November elections.
The 2020 Helen Hayes Awards will be held virtually on Sept. 25. The event will be hosted by Felicia Curry and Naomi Jacobson and will include additional award announcements for outstanding productions, ensembles, and the John Aniello Award for Outstanding Emerging Theatre Company.
Smithsonian's National Portrait Gallery is hosting a Zoom event on Sept. 29 at 5 p.m. titled "Margaret of Austria, Queen of Spain: Power, Femininity and Portraiture in the Court of Felipe III". Led by Ross Karlan, world languages educator at UCLA, the lecture will cover a series of portraits of Margaret of Austria, Queen of Spain by Juan Pantoja de la Cruz and Andrés López Polanco. The event is free but registration is required.
DC Front Runners' 5k Pride Run is happening virtually from Oct. 1-10. Registration is $30 and participants are encouraged to run anywhere they feel safe.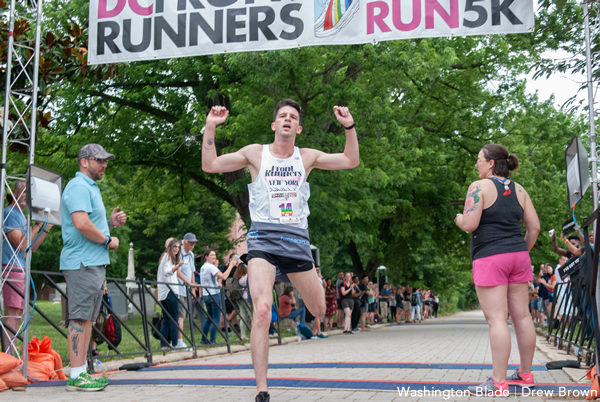 The National Trans Visibility March is holding its virtual Torch Awards on Oct. 2. The Torch Awards recognize achievements and honor individuals whose work has impacted the lives of transgender and gender nonconforming people across the nation. This work includes areas related to activism, practice and policy, journalism, education, as well as programs and service.
Capital Pride Alliance is partnering with the National Trans Visibility March to bring the first ever Capital Pridemobile. The Pridemobile will kick off the 2020 National Trans Visibility March on Oct. 3 from 2-4 p.m. Details at nationaltransmarch.com.
In recognition of LGBTQ+ History Month and National Coming Out Day, the Capital Pride Alliance is holding an Out Brigade on Oct. 10 from 2-5 p.m. The brigade is an opportunity for community members to register their cars and drive through the city to show their pride.
SMYAL's Annual Fall Brunch is on Oct. 11 at 12 p.m. The event will be held completely virtually this year.
The Gertrude Stein Democratic Club will hold its State Board of Education Forums on Oct. 13 and 15.
The Equality Chamber of Commerce is hosting its 2020 Mega Networking event on Oct. 21 from 6:30-8:30 p.m.
Reel Affirmations is holding its film festival on Oct. 25-27 The screenings will all be online and will showcase international, documentary, short and feature films that center LGBTQ stories.
PHOTOS: 2022 Baltimore Pride
Annual LGBTQ march held on Saturday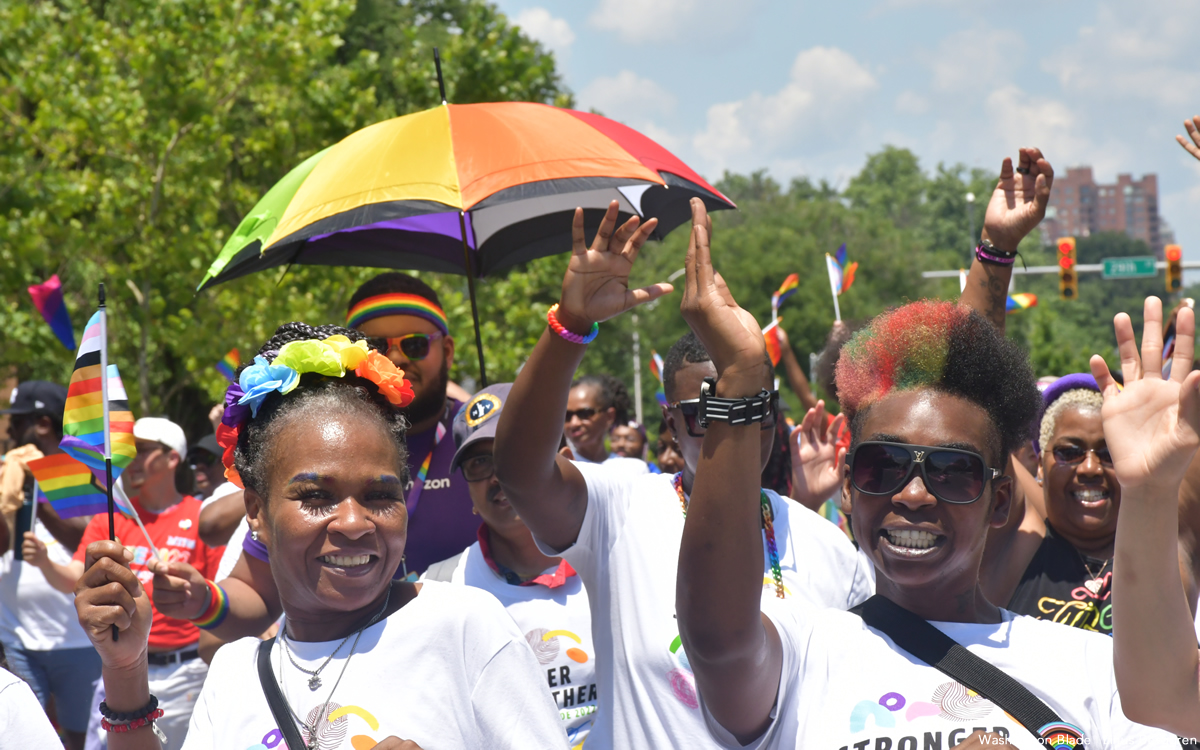 The 2022 Baltimore Pride Parade was held on Saturday, June 25. The march was followed by a block party and entertainment.
(Washington Blade photos by Linus Berggren)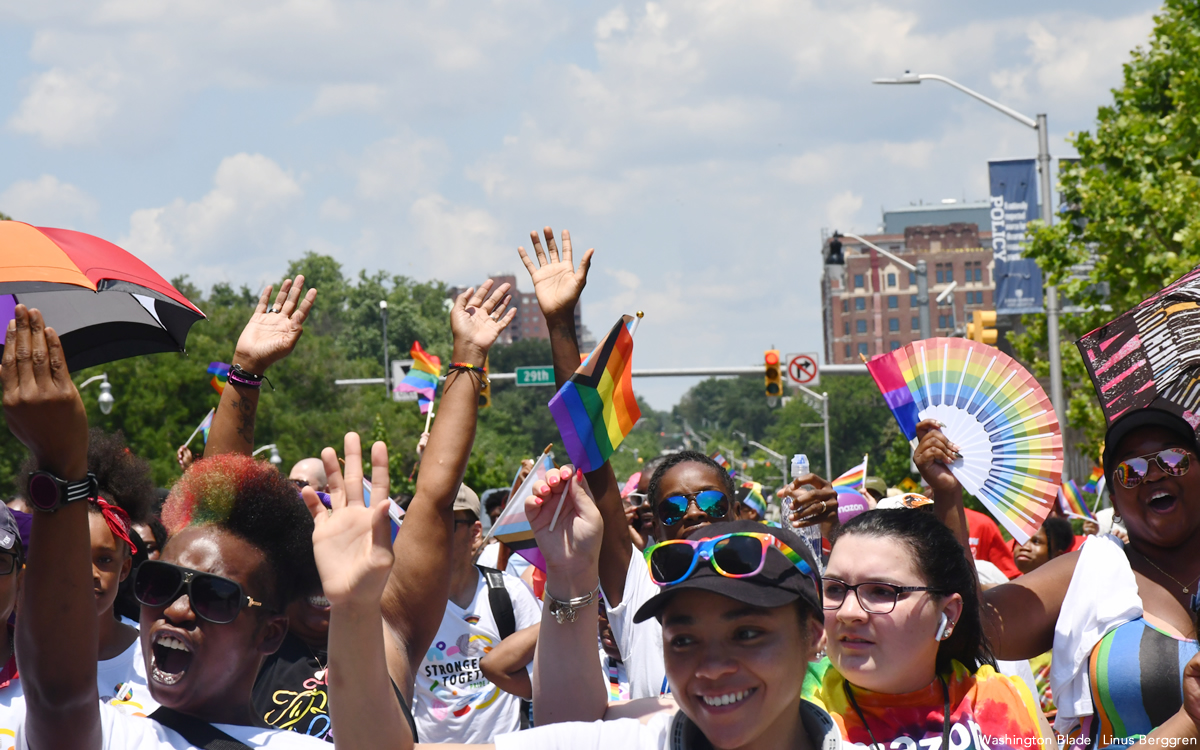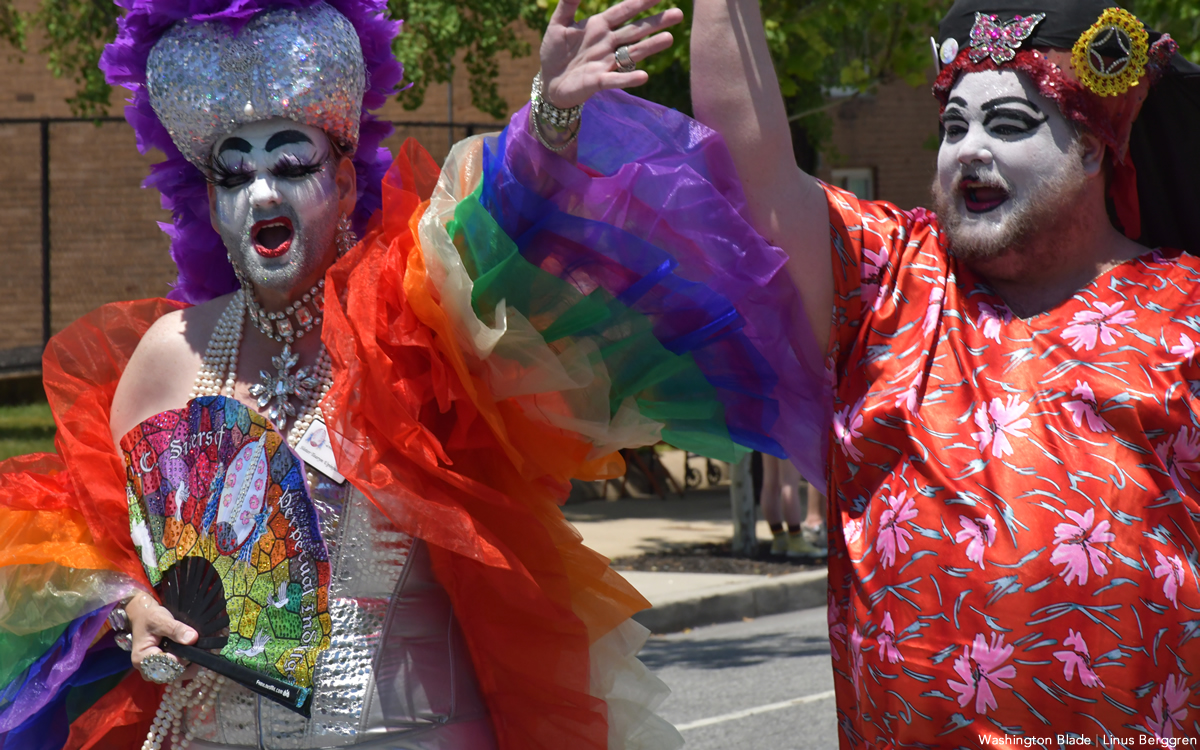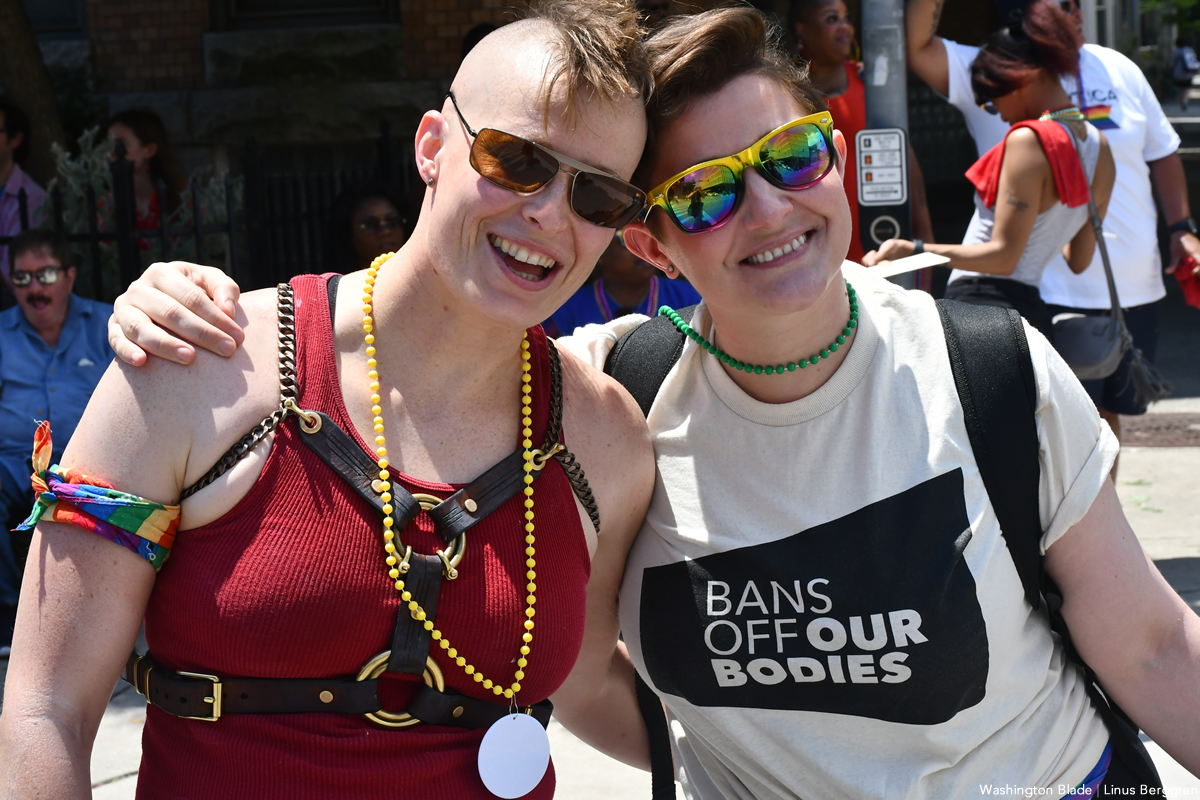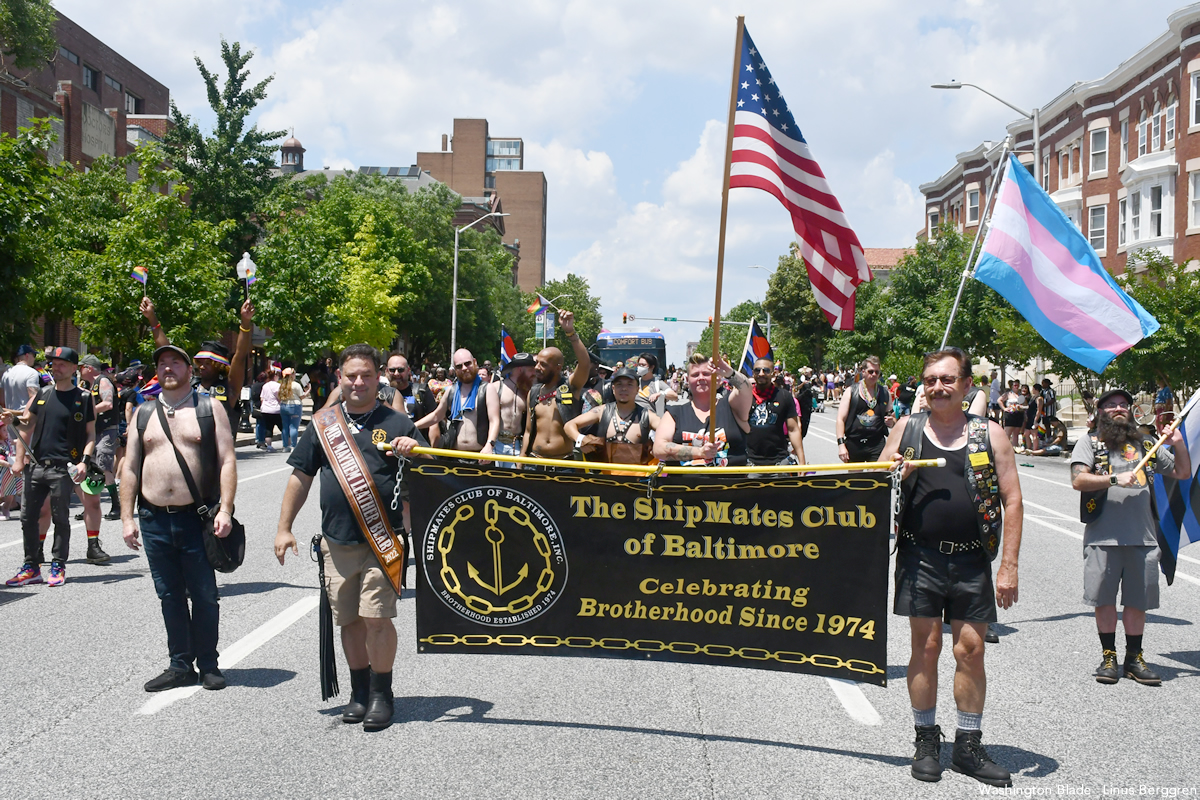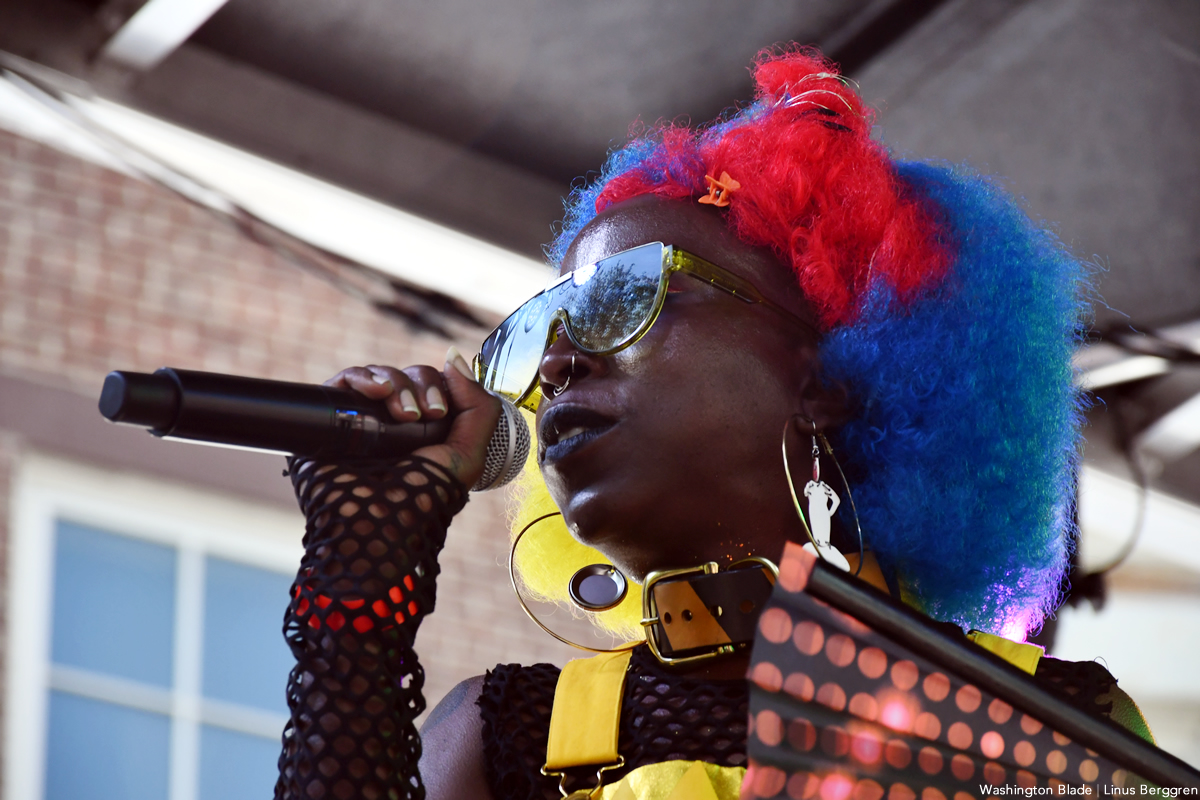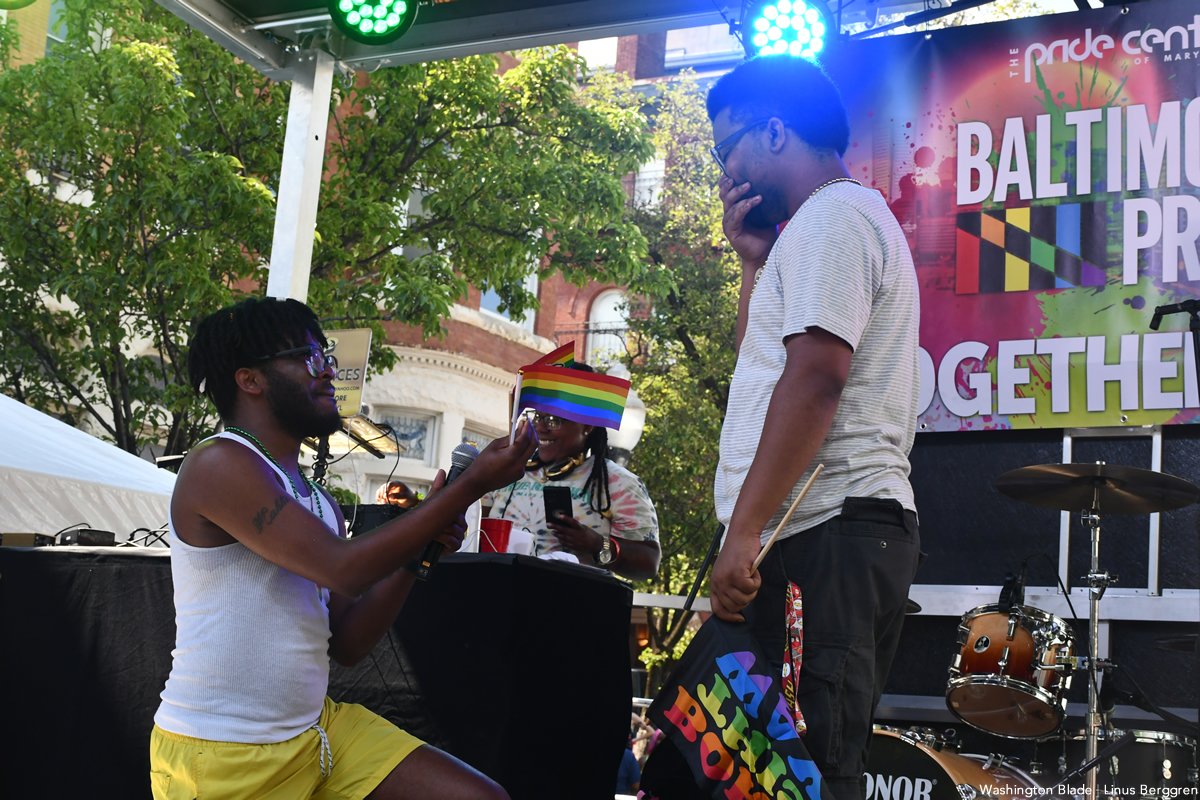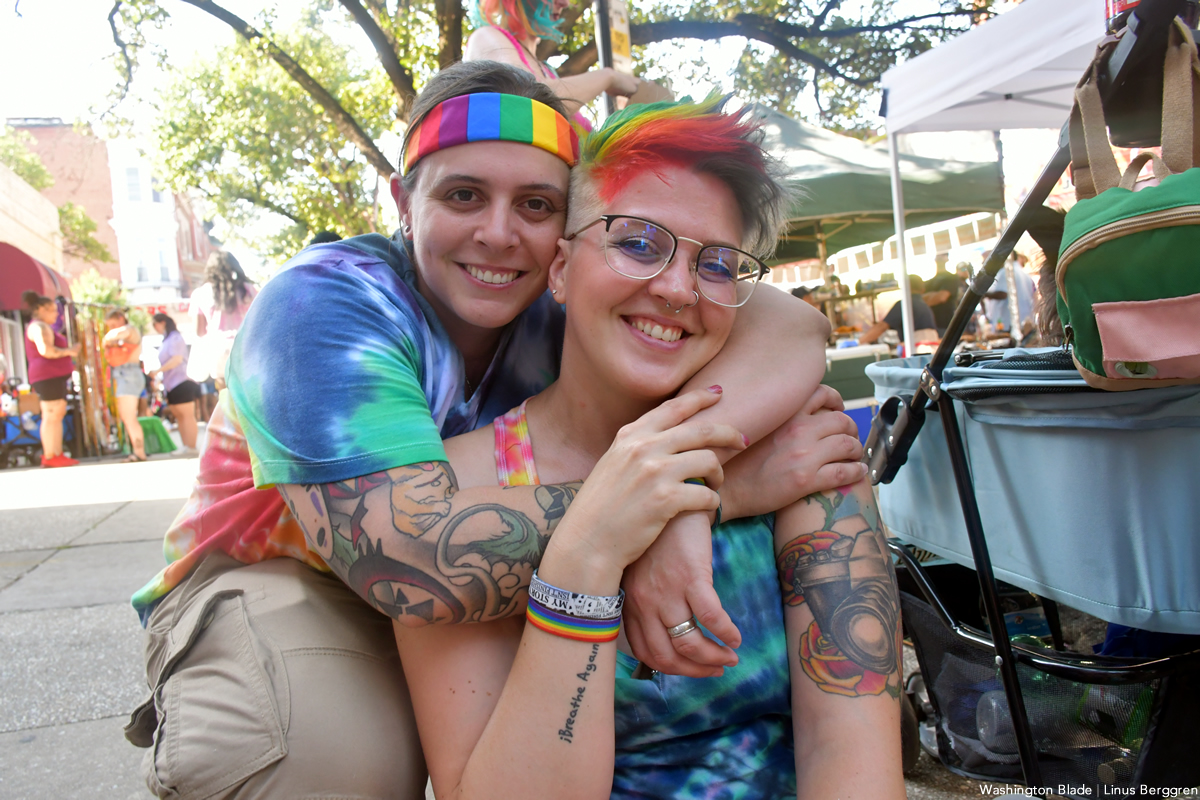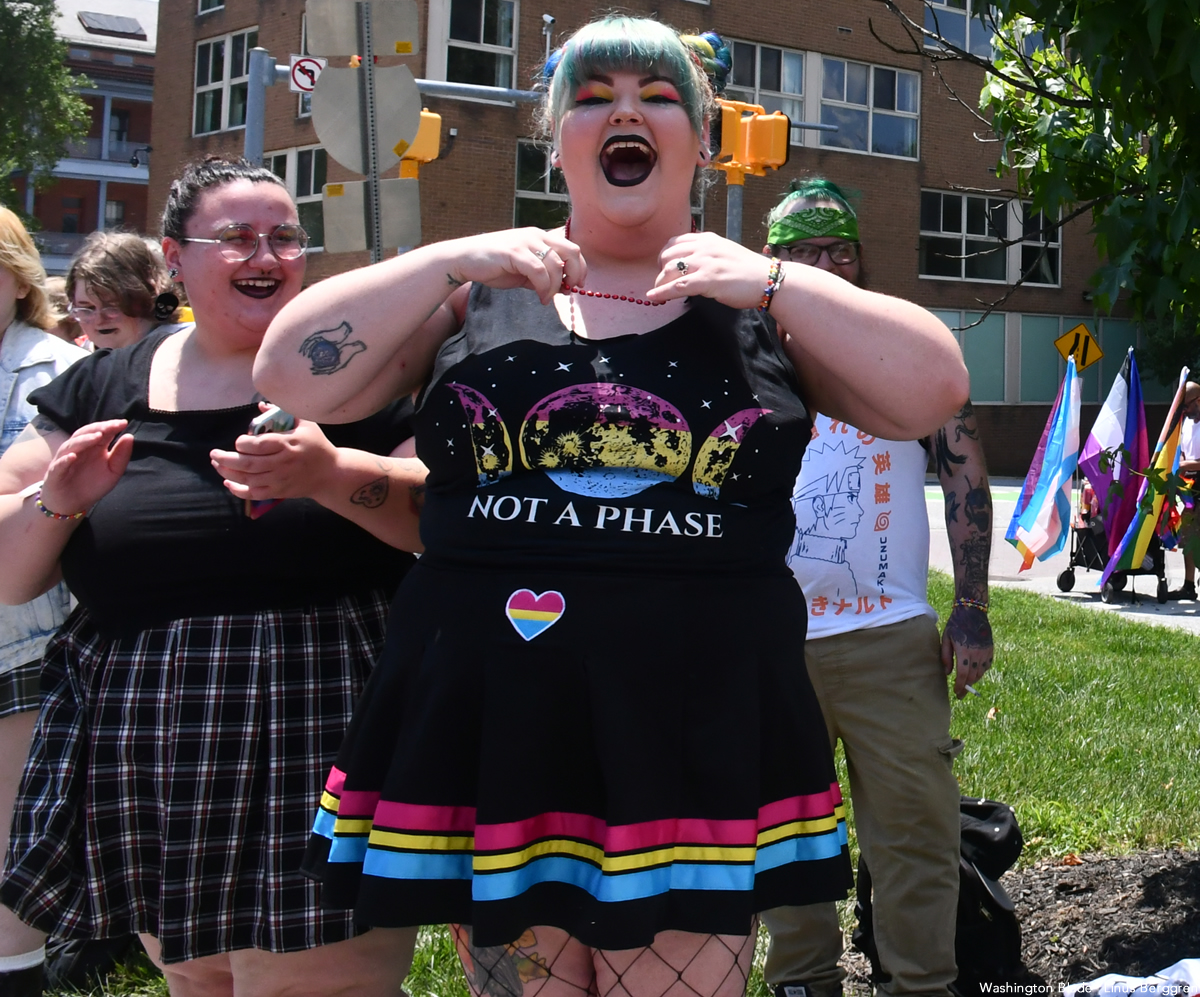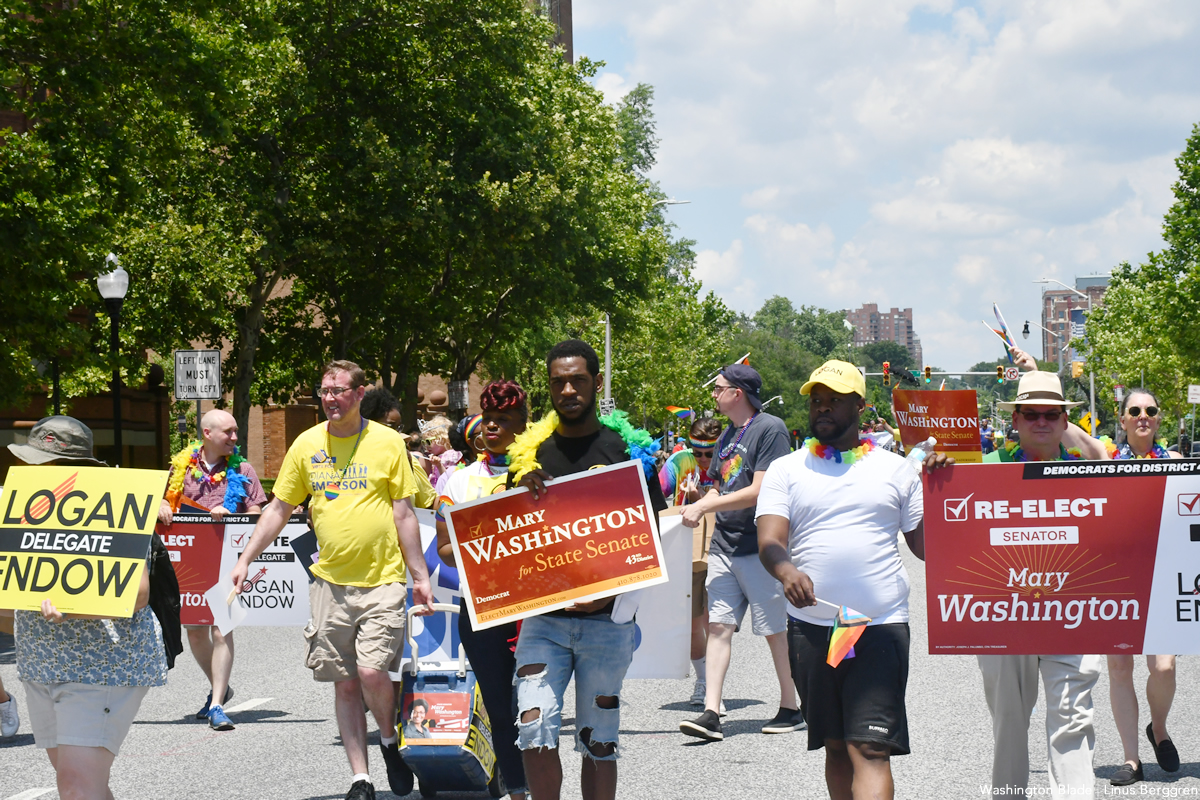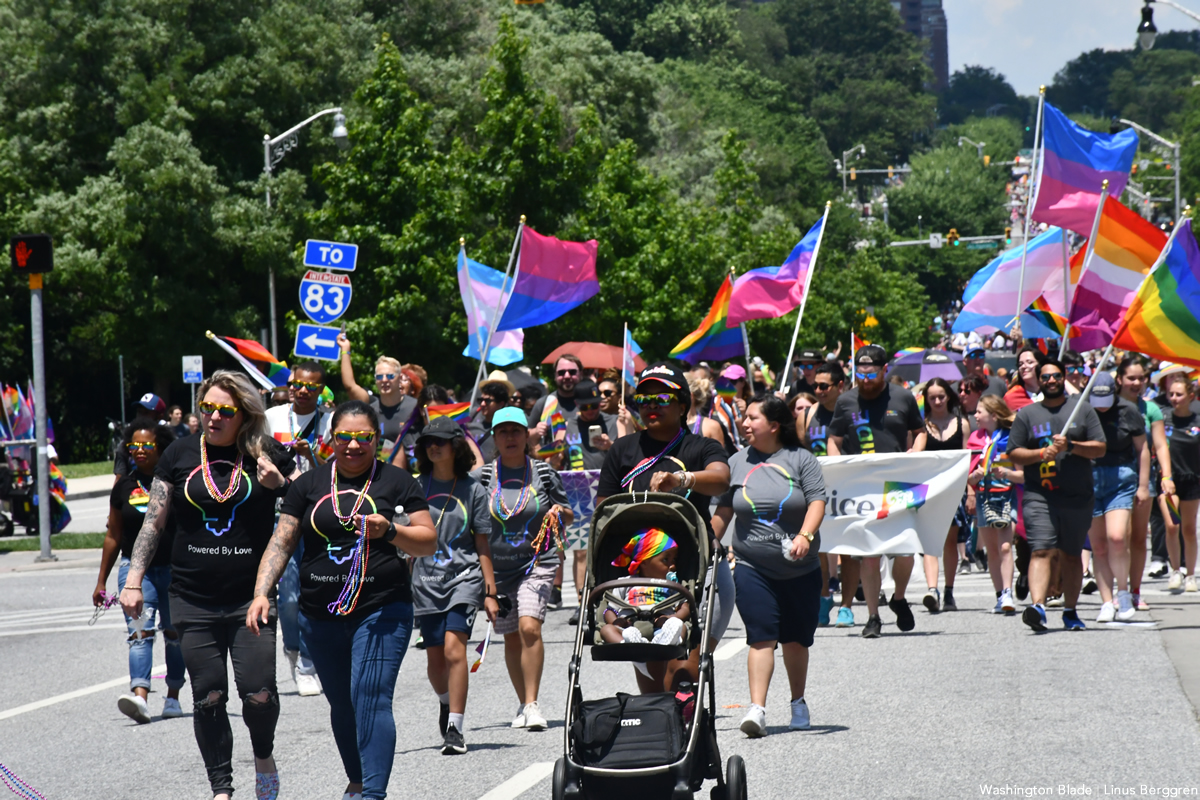 Queer actor on new role: 'Playing villains is a blast'
Jaye Ayres-Brown returns as a contemptible Londoner in 'Red Velvet'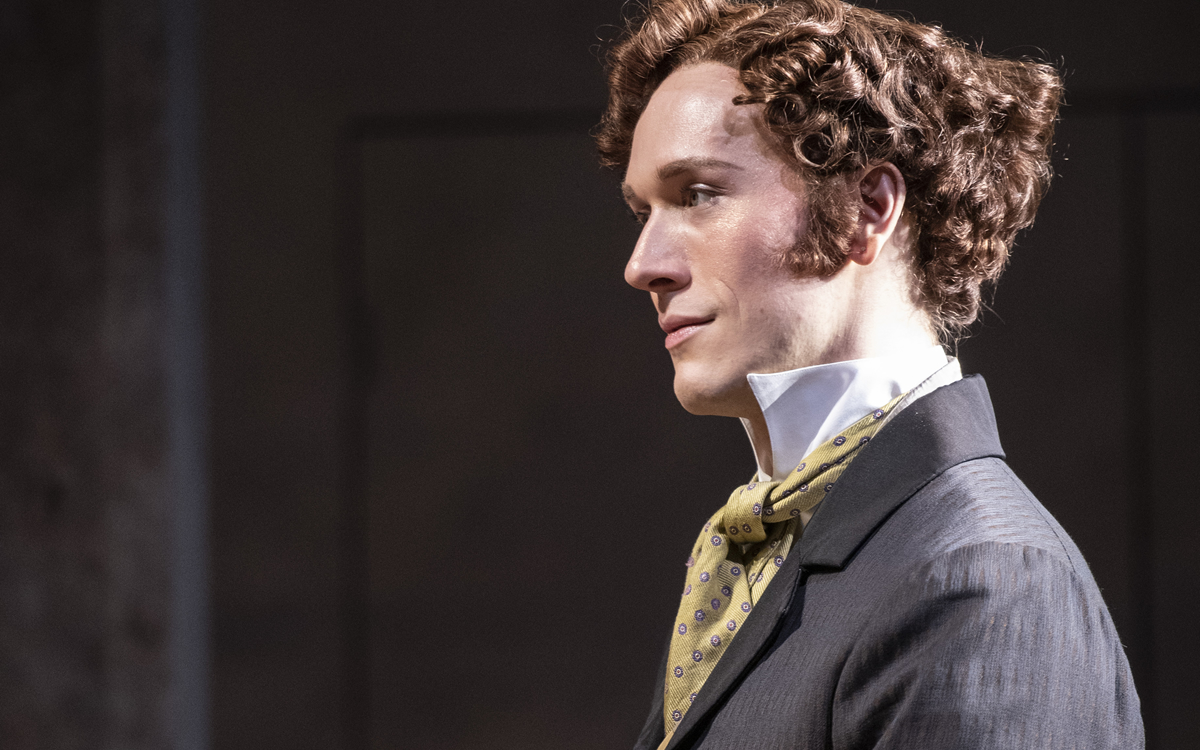 'Red Velvet'
Through July 17
Shakespeare Theatre Company 
Michael R. Klein Theatre at the Lansburgh, 450 7th St., N.W.
$35-$120
Shakespearetheatre.org
After a five-year absence from the stage, actor Jaye Ayres-Brown (queer, gender fluid, non-binary, and trans-femme) returns to the boards as a contemptible cisgender Londoner in playwright Lolita Chakrabarti's "Red Velvet" at Shakespeare Theatre Company's Klein Theatre.
Possessed of presence and genuine warmth, Ayres-Brown, 27, is playing Charles Kean, the smug and dubiously talented son of legendary English actor Edmund Kean. Charles is also the essential antagonist in Chakrabarti's exploration of the life and career of renowned early 19th century African-American Shakespearean actor, Ira Aldridge (Amari Cheatom).
When Aldridge is tapped to play Othello on the London stage, Charles, who's slated to act opposite the star as evil Iago, quits the show. It's 1833 and Charles is deeply opposed to a Black actor playing a Black lead character, and he's even less pleased that his real-life fiancée Ellen Tree (Emily DeForest) is assaying Othello's romantic obsession Desdemona in the production.
Offstage, Ayres-Brown is Aldridge's biggest fan: "He was way ahead of his time. A hundred years before Stanislavsky, Aldridge was introducing a proto naturalist approach to acting. In retrospect, it's hard to disentangle the public's reaction to him. He was something so different. But were white audiences reacting to his innovative acting style or were they showing their racial bias?"
"In the play, I'm that bias," says the New York-based actor.
WASHINGTON BLADE: Joan Crawford famously said, "I love playing bitches. There's a lot of bitch in every woman — a lot in every man."
JAYE AYRES-BROWN: Oh yeah, playing villains is a blast. Ira Aldridge was such a spectacularly heroic person, an amazingly gifted and resourceful artist, he deserves a good villain to push against, a meaningful villain who makes us admire the hero even more. And Amari [Cheatom], the actor who plays Aldridge, is a great artist who deserves a strong antagonist too.
BLADE: Are you enjoying your stay in London 1833?
AYRES-BROWN: No, I hate it! But my character loves it. Charles enjoys tremendous privilege – racial and professionally. He's a cisgender white supremacist committed to the patriarchal power structure of the time. But me, Jaye as a person, is less than charmed by it.
BLADE: But aesthetically, it's quite fine?
AYRES-BROWN: Yes, You-Shin Chen's sets are impeccable, and the period costumes are beautifully rendered by Rodrigo Muñoz. Sometimes, I do feel a little bit like a drag king in Charles' attire. It's a performance of masculinity.
I have an expansive experience of gender in which I include masculinity and I think I have something interesting to say and a unique perspective. Language about gender nonconforming identity didn't exist in 1833, but the people existed, getting by the best way they could. Everyone was either a man or a woman. Who knows today how any of these characters would identify?
My objective is to cram as much humanity in the character as I can. The play is deeply considered with questions about who gets to play what roles. And I try to bring as much of myself to each role regardless of their gender.
BLADE: Charles is very far from who you are?
AYRES-BROWN: For me, the work of playing a character like this is derived largely from the racist lessons all Americans learn. The stereotypes are things that I've been exposed to as someone who grew up white in America. There's the initial desire to distance and highlight contrasts, but ultimately you must mine your own experience even if it's uncomfortable.
BLADE: How is it to be working in live theater again?
AYRES-BROWN: Like Christmas morning! It's my first play in five years, and still my training kicks in. I re-balance on my bike and it's like I've never stopped riding. But mostly, I'm trying to have as much fun as I can.
BLADE: And how was working with young director Jade King Carroll?
AYRES-BROWN: Wonderful! The play deals with some difficult moments, harmful language and ideas. Jade created a space in our rehearsal room where people could be playful while engaging with that. Dealing with concepts of history requires the seriousness it demands, but there's also a need for humor and lightness, and Jade made that possible.
BLADE: Any thoughts on "Red Velvet" being stuck in time?
AYRES-BORWN: No, I think this play is a shockingly contemporary telling of a lost history that feels overwhelmingly resonant as it's related to identity politics and the push for representation. I hope the audience sees a period but appreciates the present-day dynamics, discussions, and language. It's also surprisingly human and very entertaining. To me it's a very funny show. Anyone interested in laughing at posh British folks being stupid might agree.
Olympic champion Tom Daley 'furious' about bans on trans athletes
"Anyone that's told that they can't compete or can't do something they love just because of who they are, it's not ok"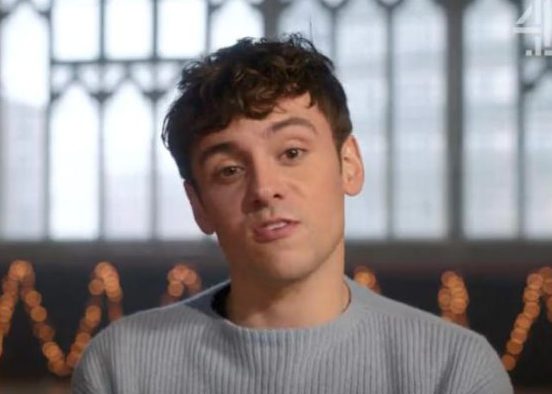 Olympic diving champion Tom Daley said he is "furious" about FINA, the world swimming body, banning some transgender athletes from women's swimming, diving, and other competitions. 
"Anyone that's told that they can't compete or can't do something they love just because of who they are, it's not OK," Daley said to iNews at a press conference. "It's something I feel really strongly about. Giving trans people the chance to share their side."
Earlier this month, FINA released the new policy on eligibility, banning athletes who have experienced male puberty from women's competitions.
FINA President Husain Al-Musallam said the new policy intended to protect athletes' right to compete but also ensure competition fairness.
FINA intends to create an open category for athletes whose birth sex is different from their gender identity.
"This has not been done before, so FINA will need to lead the way. I want all athletes to feel included in being able to develop ideas during this process." Al-Musallam said.
The new policy was condemned by the Human Rights Campaign, which said that requiring athletes to transition before age 12 was unrealistic and unlikely. States such as Alabama regulate young people's access to age-appropriate gender-affirming care.
"This sudden and discriminatory decision is a blatant attack on transgender athletes who have worked to comply with longstanding policies that have allowed them to participate for years without issue," said Joni Madison, HRC's Interim President, "This policy is an example of swimming organizations caving to the avalanche of ill-informed, prejudiced attacks targeted at one particular transgender swimmer."
The new policy will impact the career of trans swimmer Lia Thomas, the first trans woman to win a NCAA Division I Women's Swimming Championship, and may prevent her from participating and competing in the female category.