Blade's Rehoboth party a socially distanced good time
Sen. Coons addresses audience at Blue Moon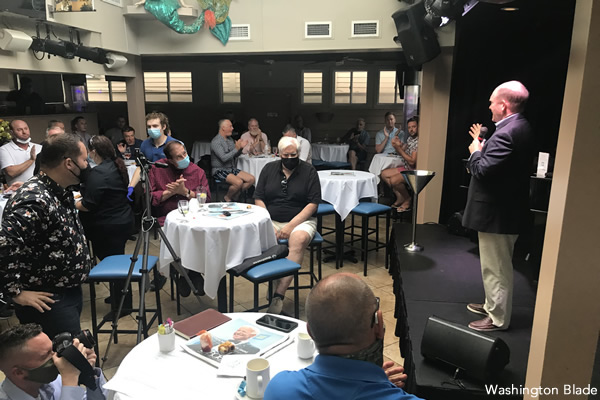 The Washington Blade held its 14th annual Rehoboth summer opening party a few months late this year due to the coronavirus. The event was pushed to Sept. 11 and billed as a "summer closing party."
The event, a benefit for the Blade Foundation, featured acclaimed pianist Nate Buccieri along with performances by Magnolia Applebottom and Roxy Overbrook, to kick off the night. Rep. Lisa Blunt-Rochester spoke to the sold-out crowd of 50 (ticket sales were limited by COVID restrictions) and a Facebook Live audience, vowing to return to the event in May to dance again. Gary Stockbridge, president of Delmarva Power, a sponsor of the event, spoke about the importance of celebrating inclusion and diversity in the workplace. The keynote speaker was U.S. Sen. Chris Coons who spent about two hours at the event, posing for photos and taking audience questions on a range of issues, including the 2020 election and the status of immigrant children taken from parents at the border. 
"It was a very different event than we're used to," said Blade editor and event emcee Kevin Naff, "but we're grateful to have the chance to gather in-person again. Thank you to the Blue Moon, Sen. Coons, Rep. Blunt Rochester, Nate, Magnolia and Roxy, as well as our sponsors, Delmarva Power and Lee Ann Wilkinson. We look forward to celebrating the 2021 beach season next May."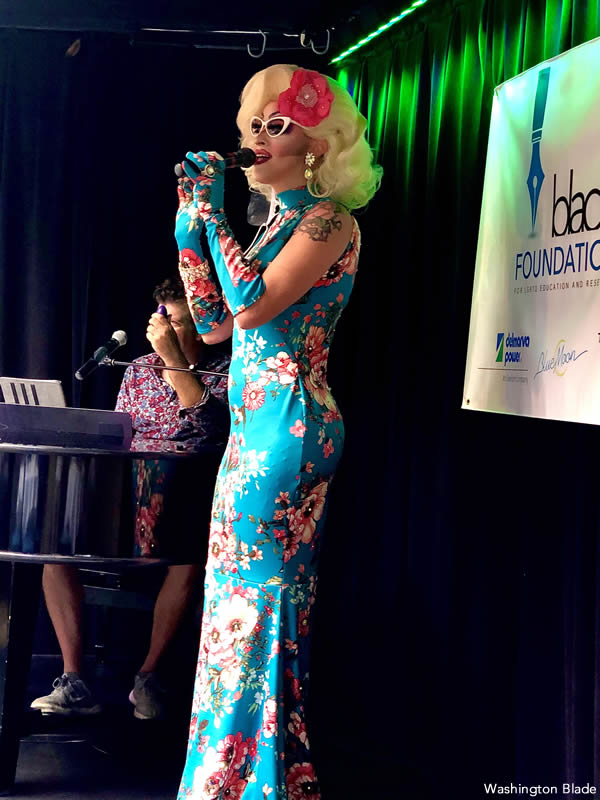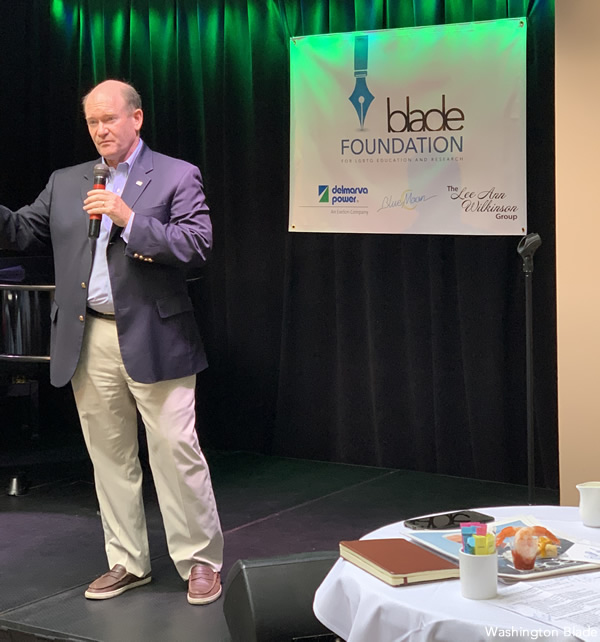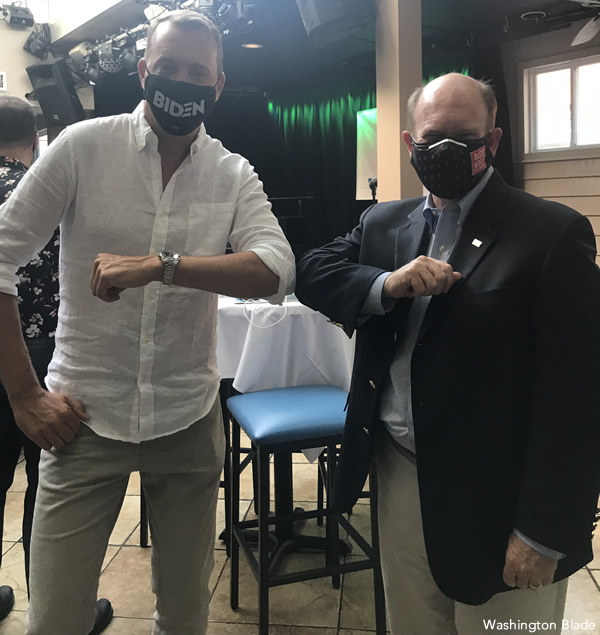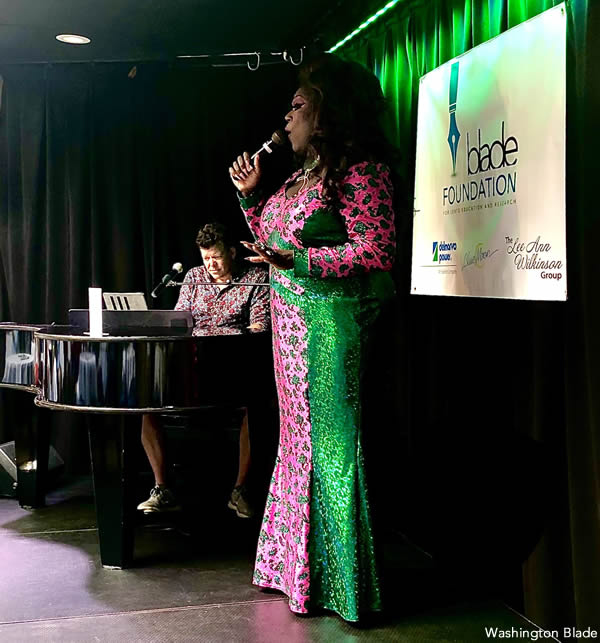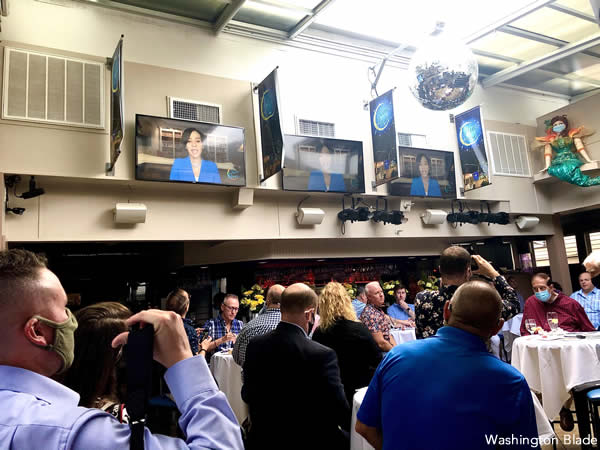 PHOTOS: Taste of Point
'Spring Garden Party' fundraiser for LGBTQ youth scholarships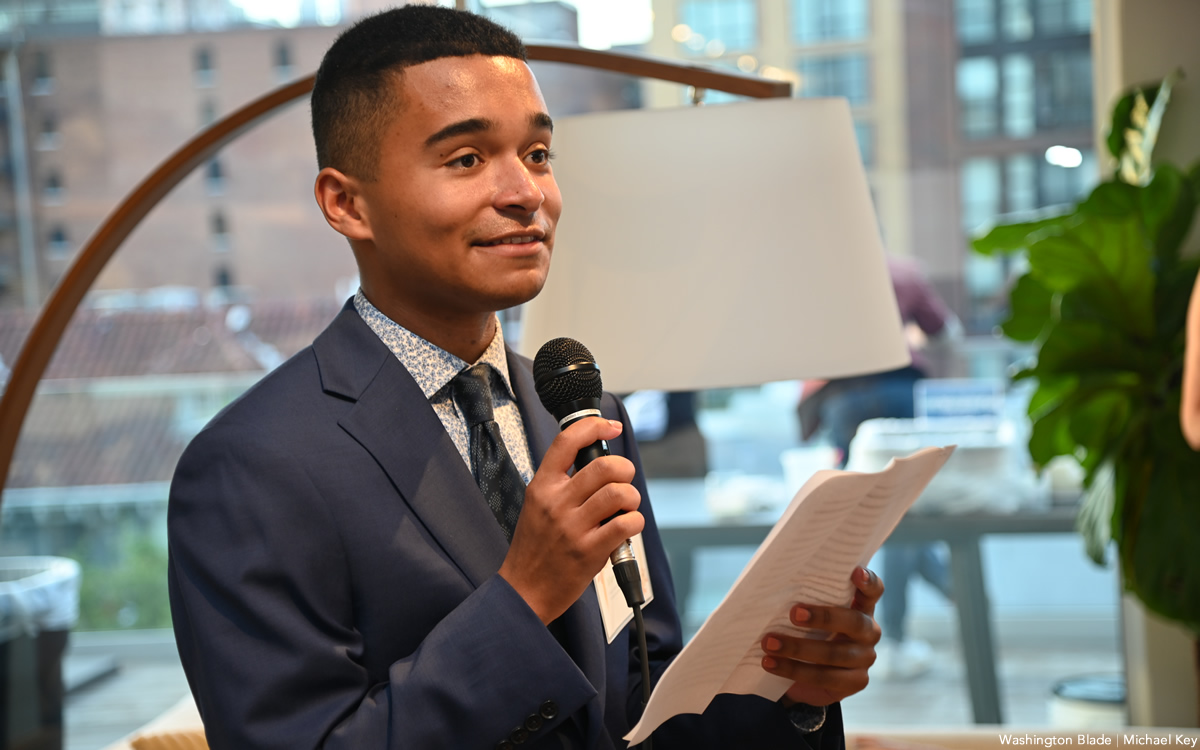 The Point Foundation held "Taste of Point: Spring Garden Party" at the rooftop of Room & Board on Thursday, May 19.
Point Foundation scholar Warren Small of Howard University, currently working as an intern for Rep. Ritchie Torres (D-N.Y.), spoke to attendees about his experiences in the Point scholarship and mentorship program. Local restaurants and bars Amparo, Barkada, Compass Rose Bar & Kitchen, Hank's Oyster Bar, Republic Restoratives, Please Bring Chips, Qui Qui, Drink Prosper, Chufly, Serenata and Ten Eyck Brewing provided gourmet food and craft cocktails. Drag performer Kitti Chanel Fairfield and DJ Tezrah provided entertainment.
Activist, businesswoman and Point Foundation booster Sharon Brackett was honored posthumously in a ceremony at the event.
(Washington Blade photos by Michael Key)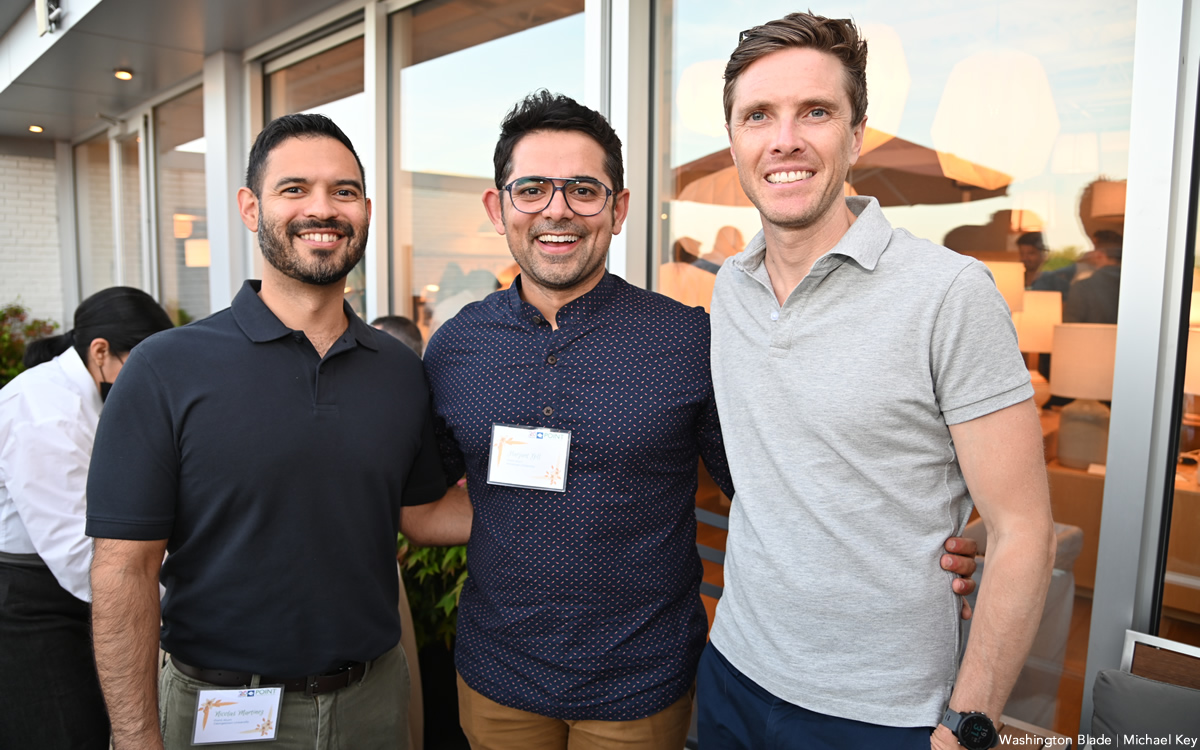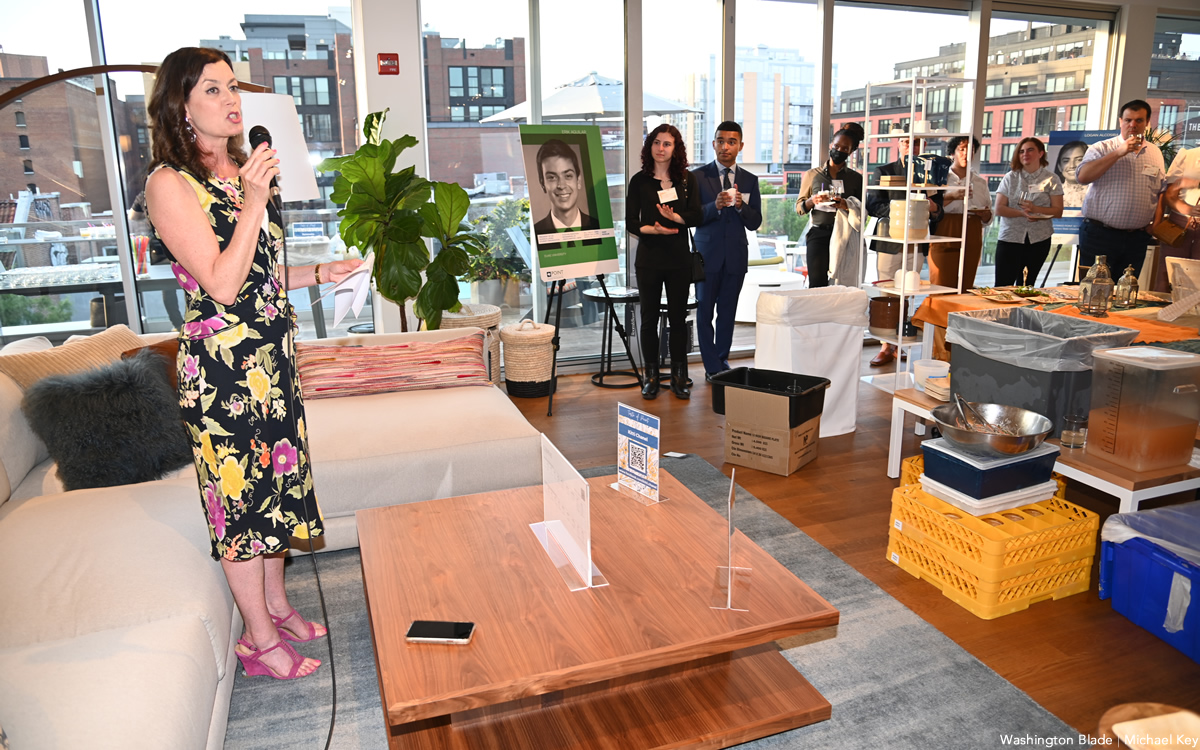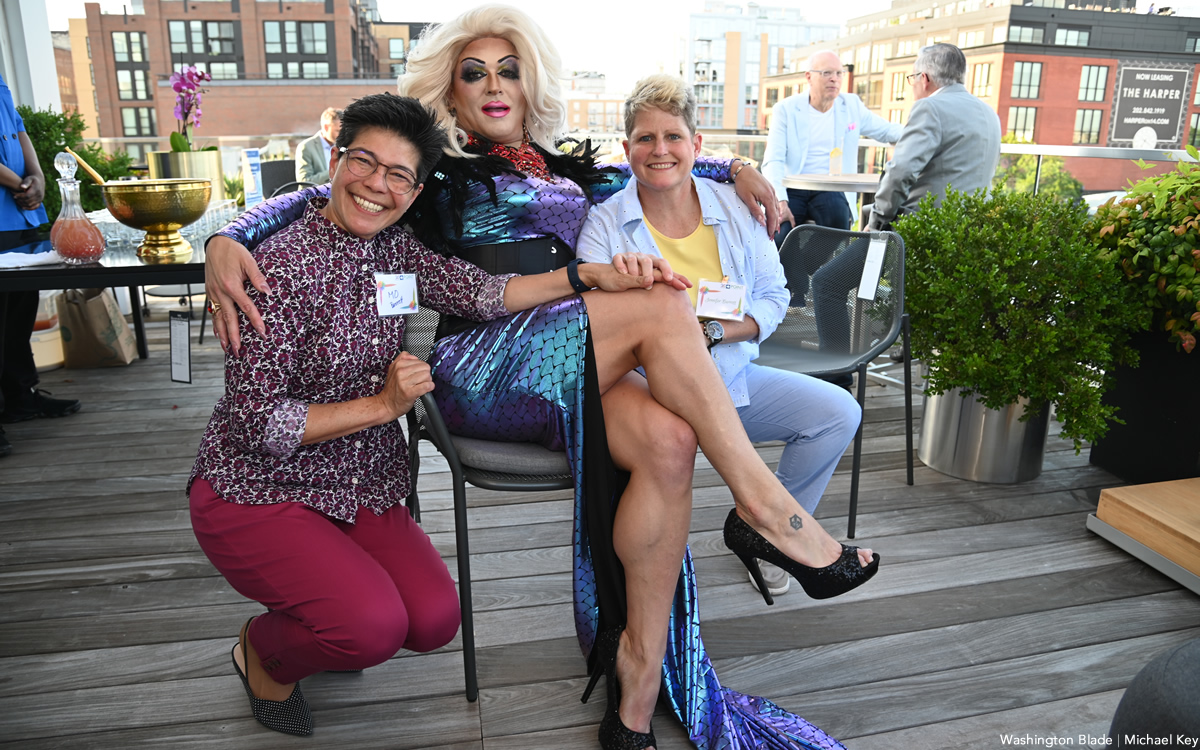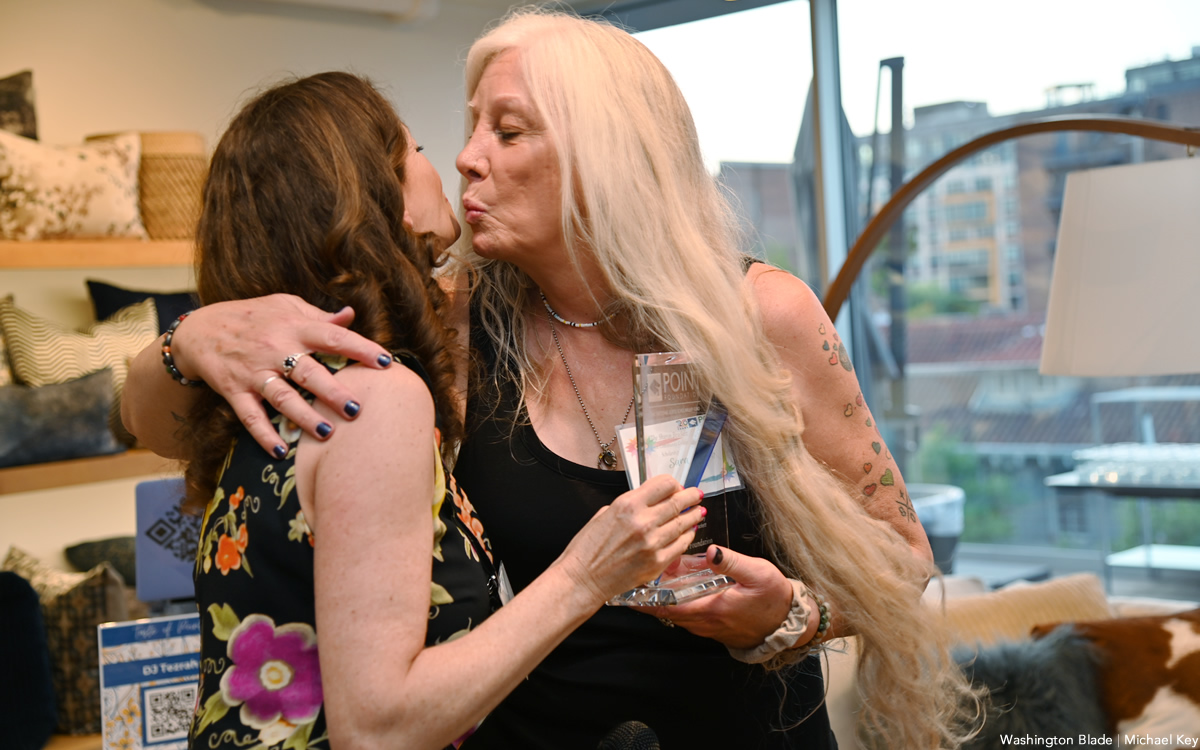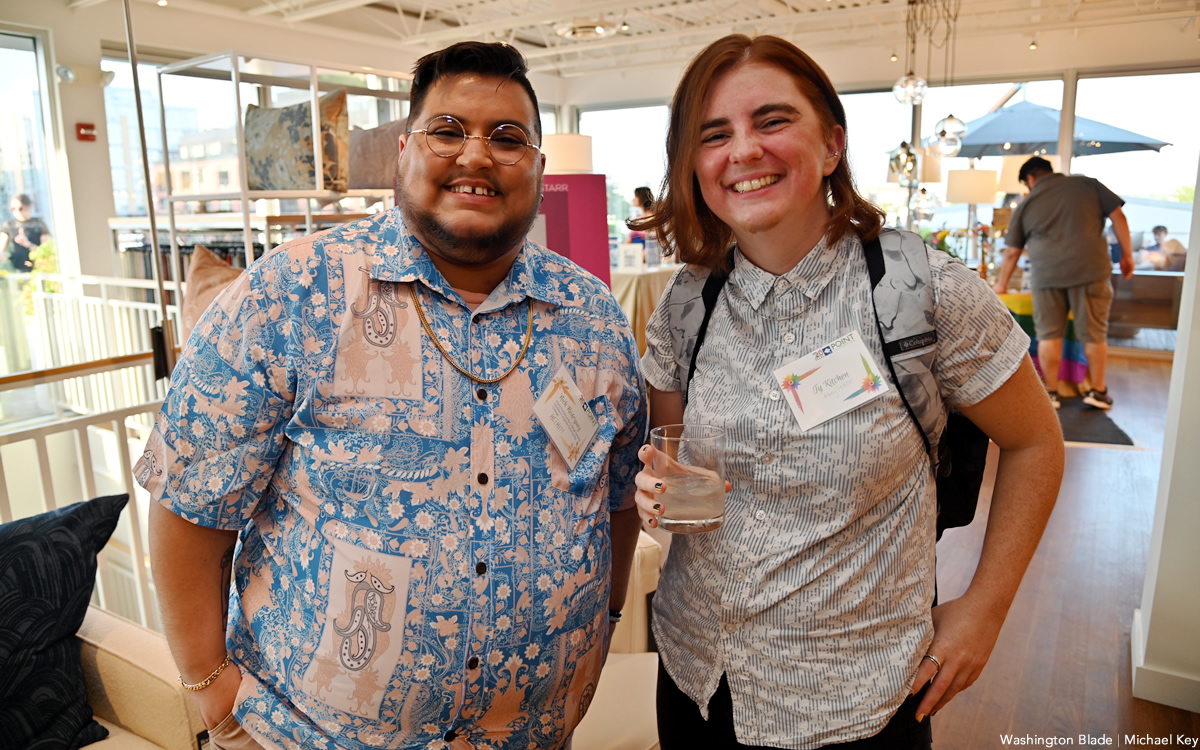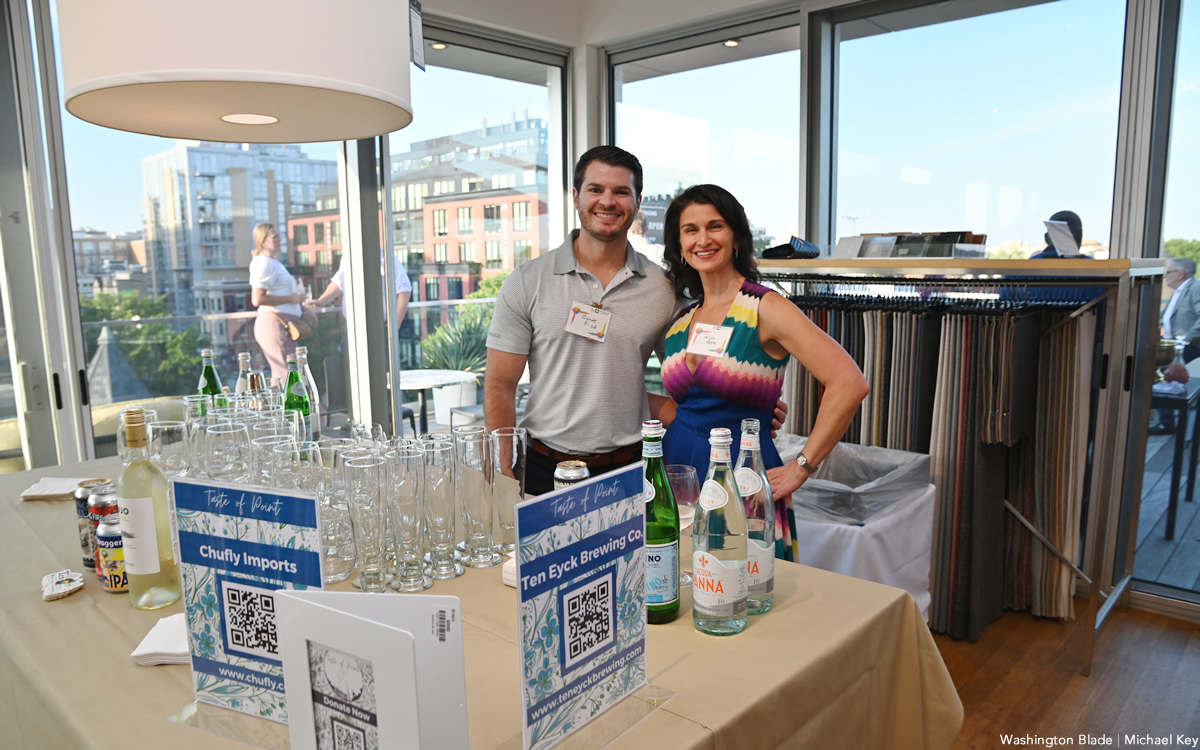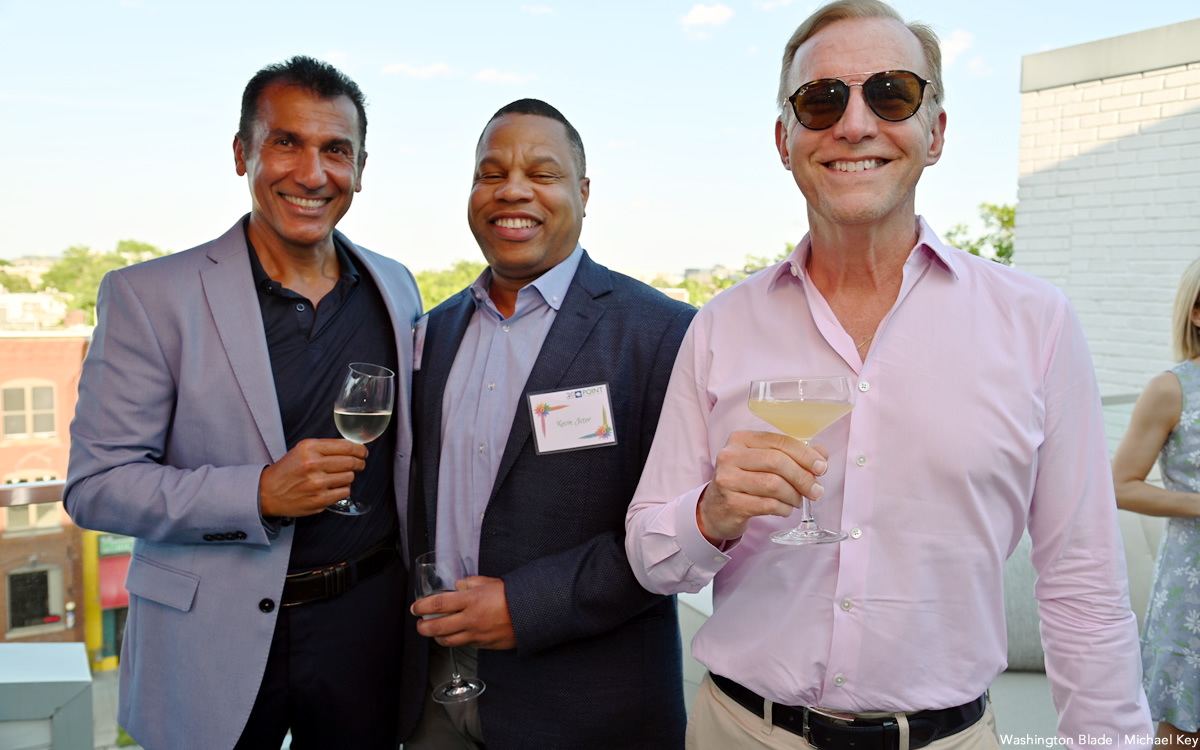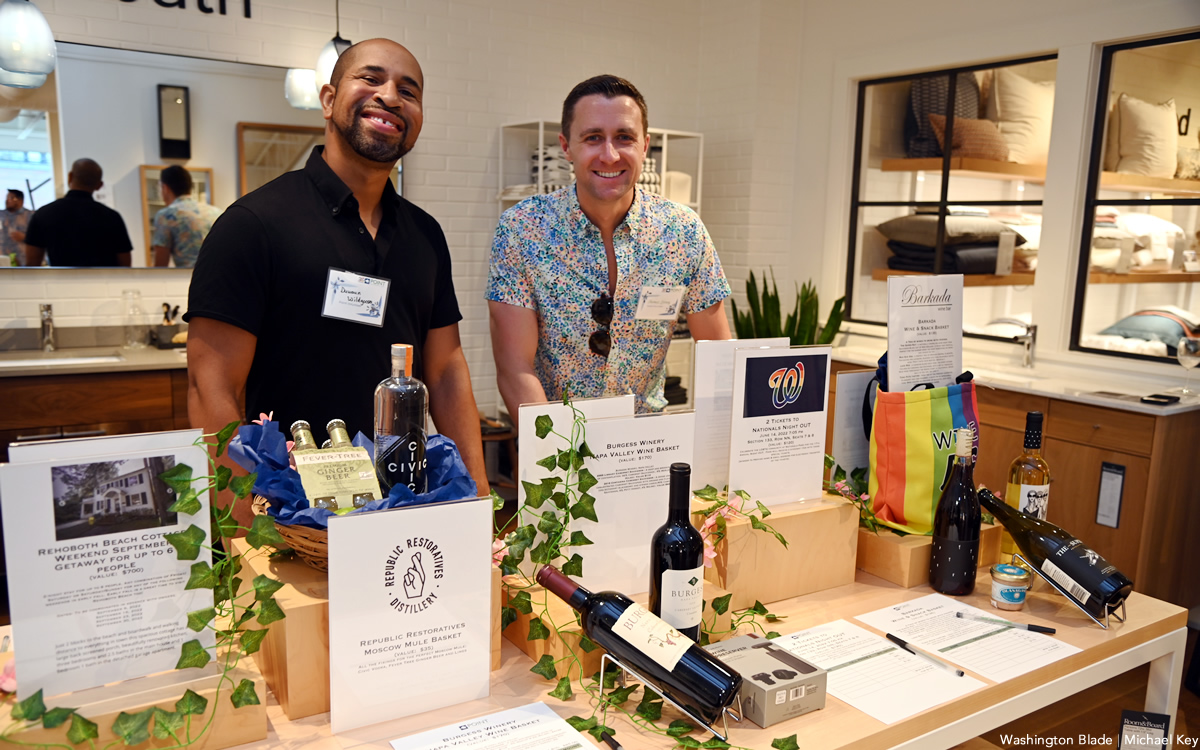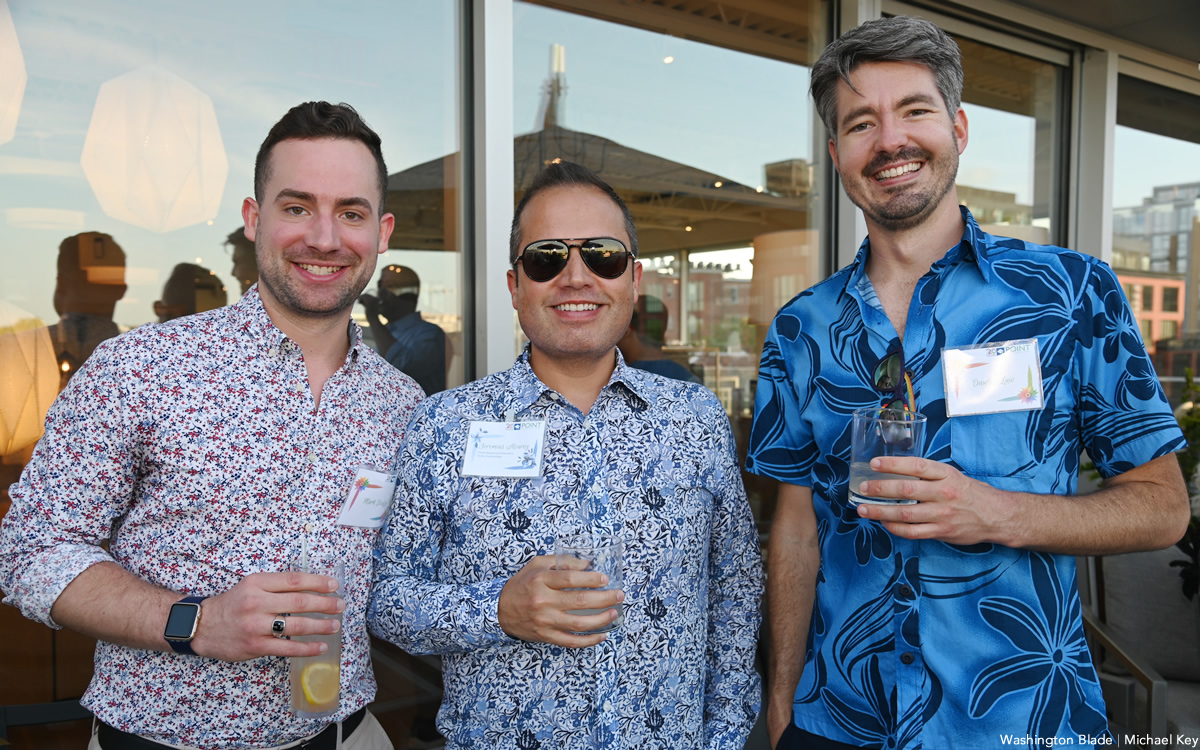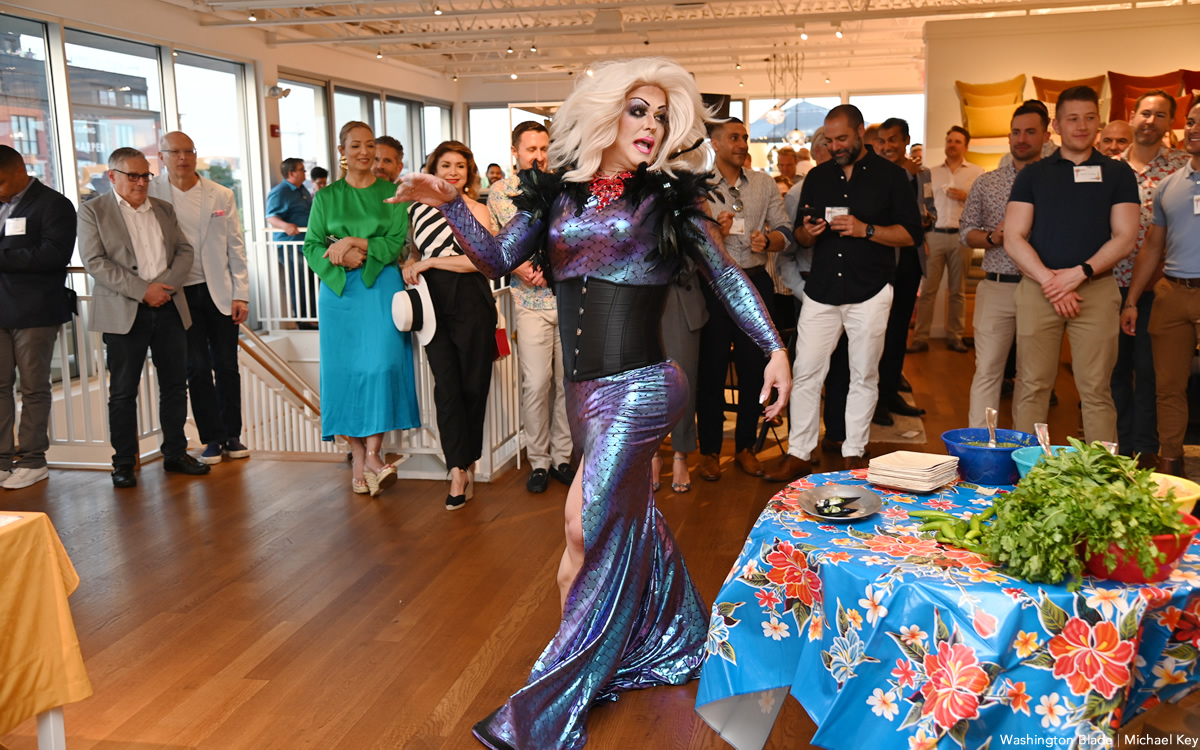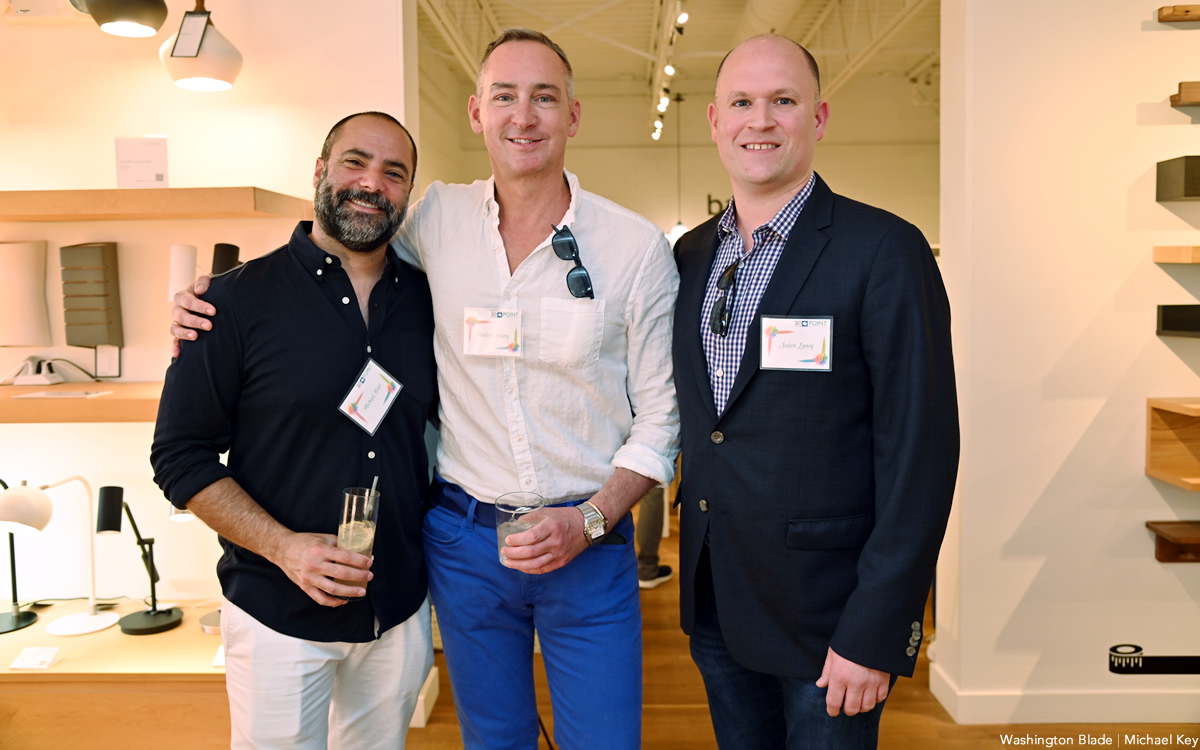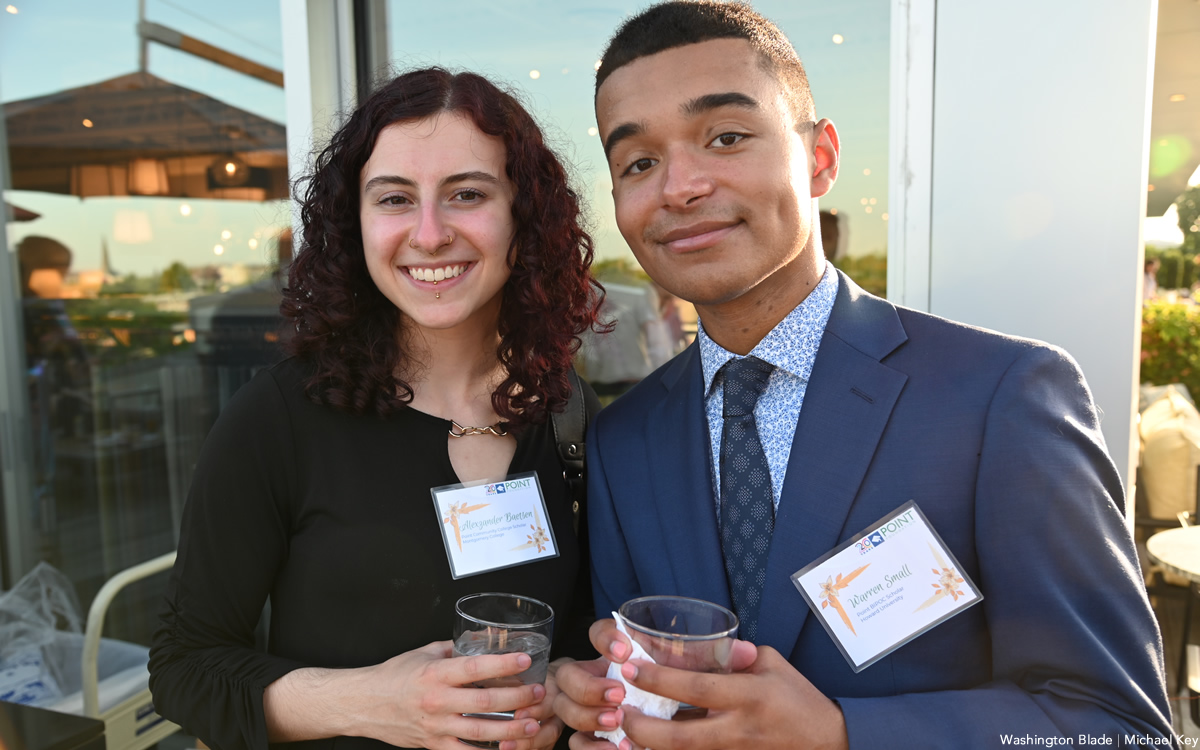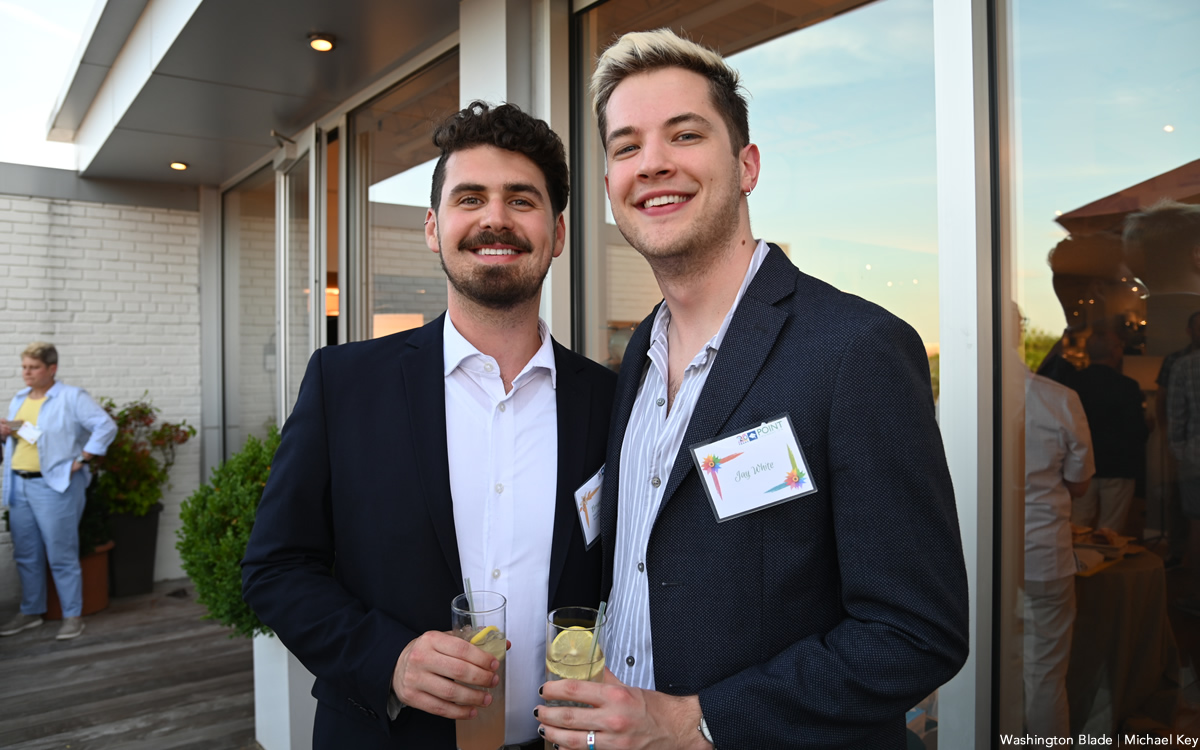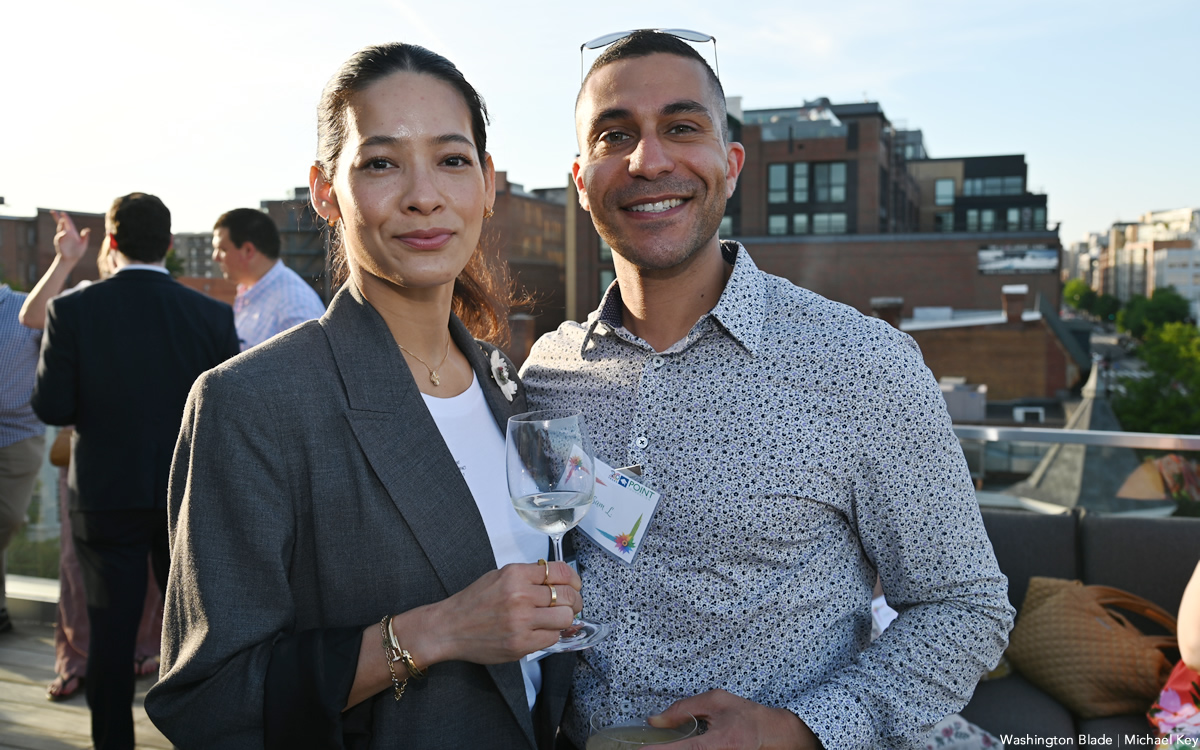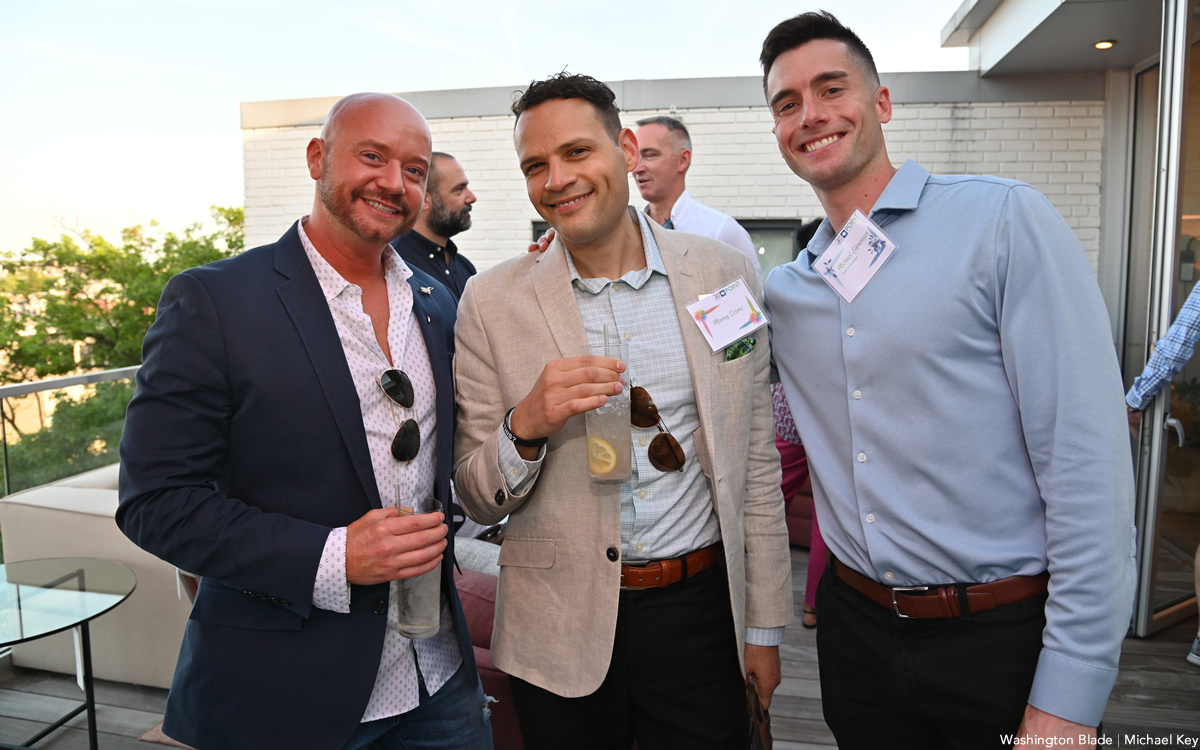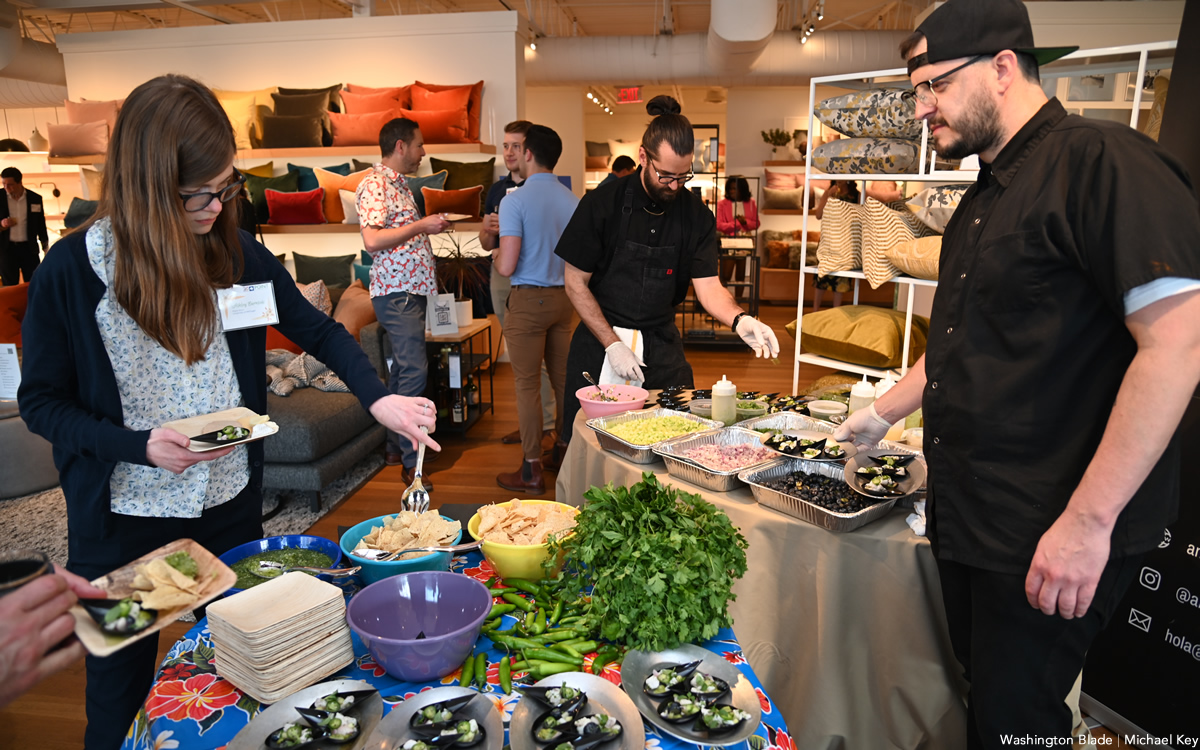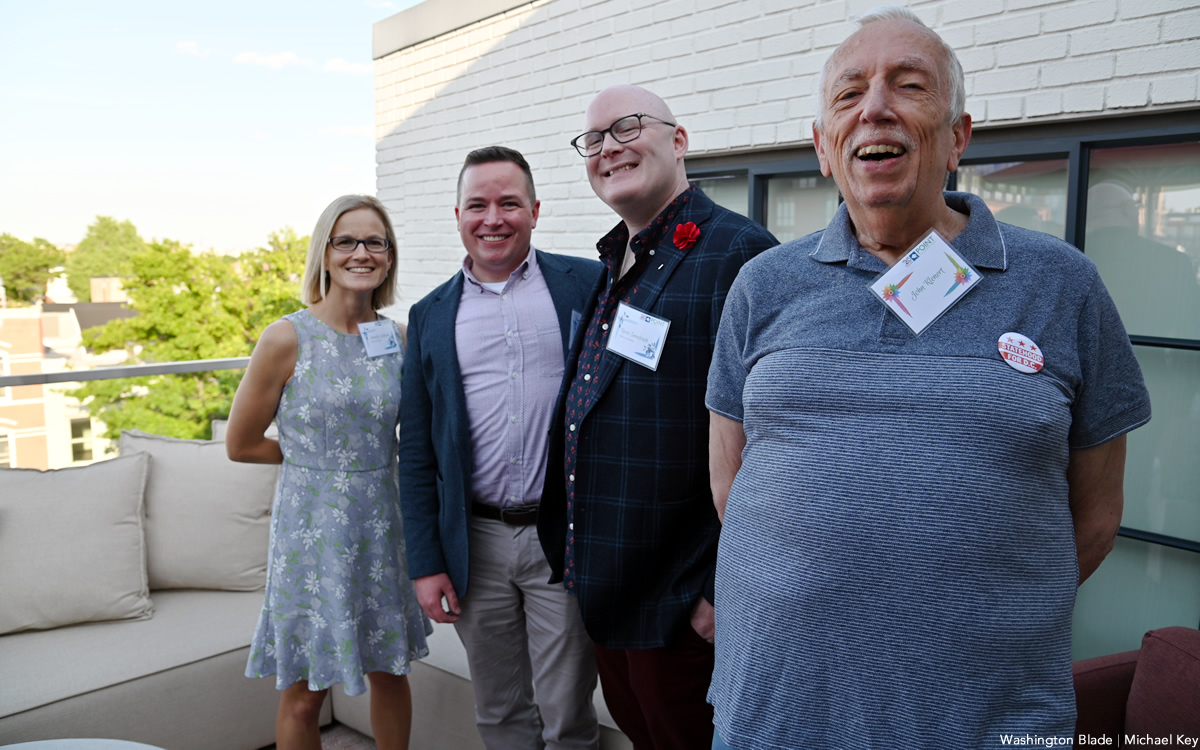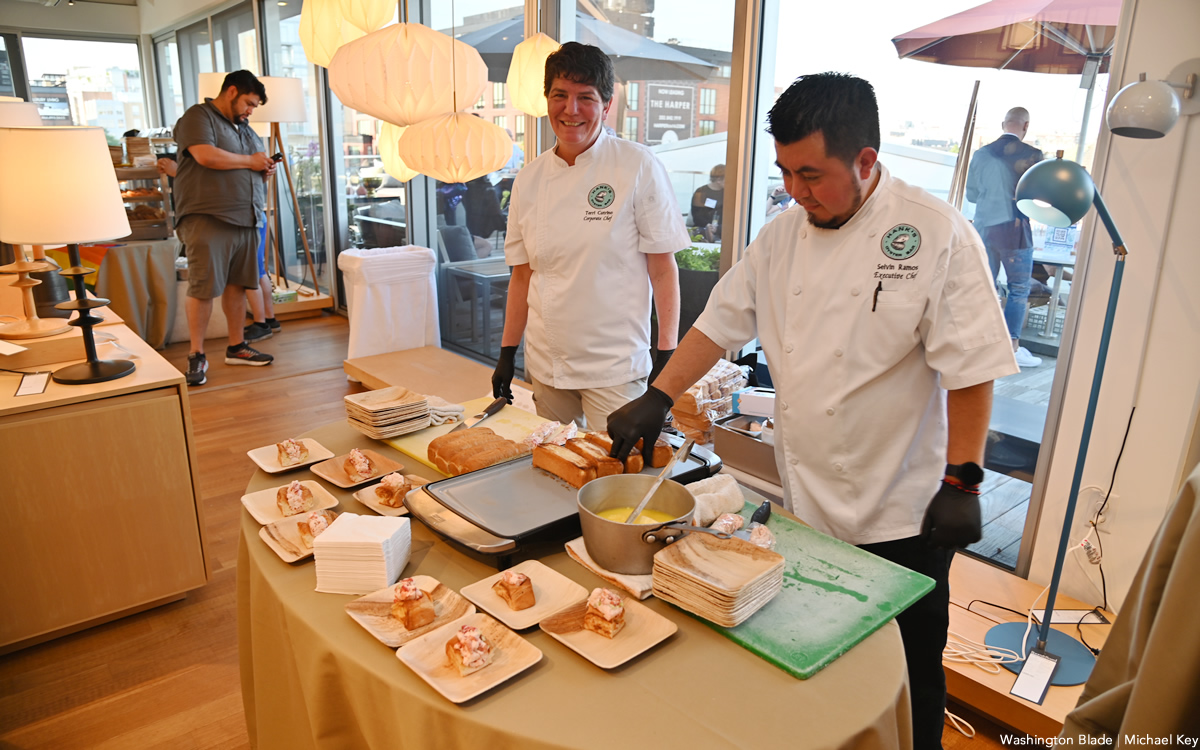 PHOTOS: Miss Gay DC America
Tatiyanna Voche' crowned pageant winner at As You Are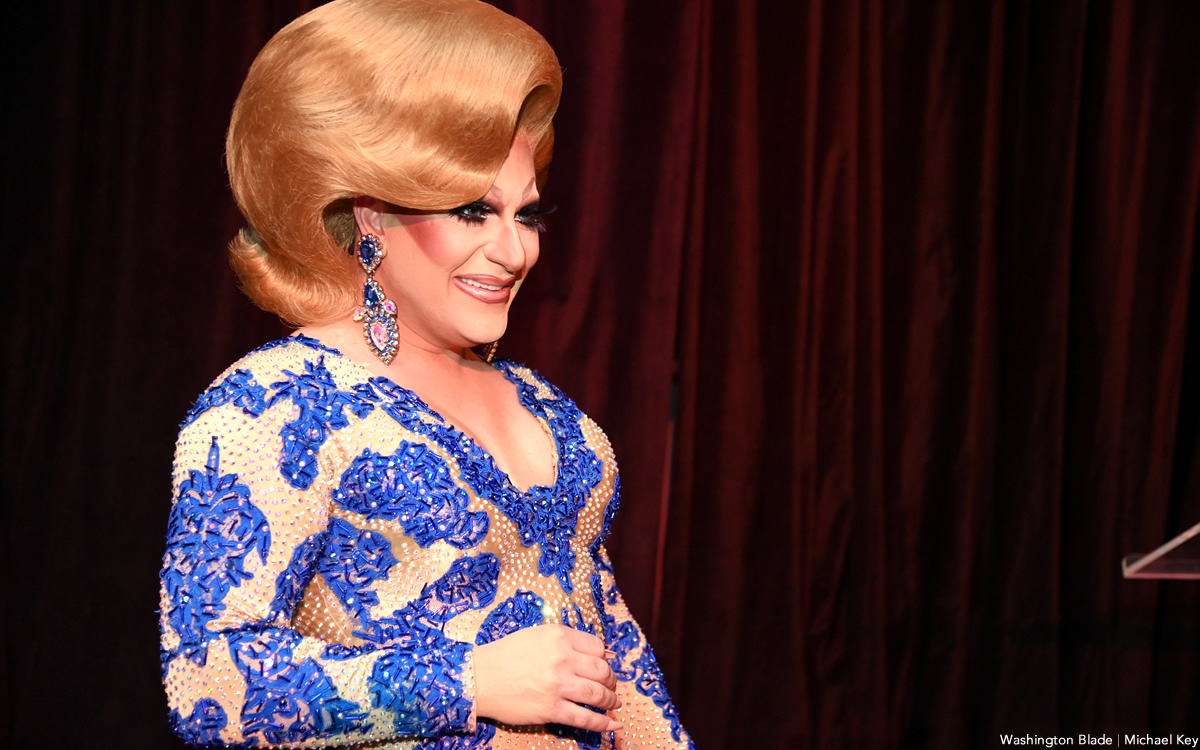 The Miss Gay DC America pageant returned this year at As You Are on Saturday. Tatiyanna Voche' was crowned Miss Gay DC America 2022 and is qualified to compete in the Miss Gay America 2023 competition in January.
(Washington Blade photo by Michael Key)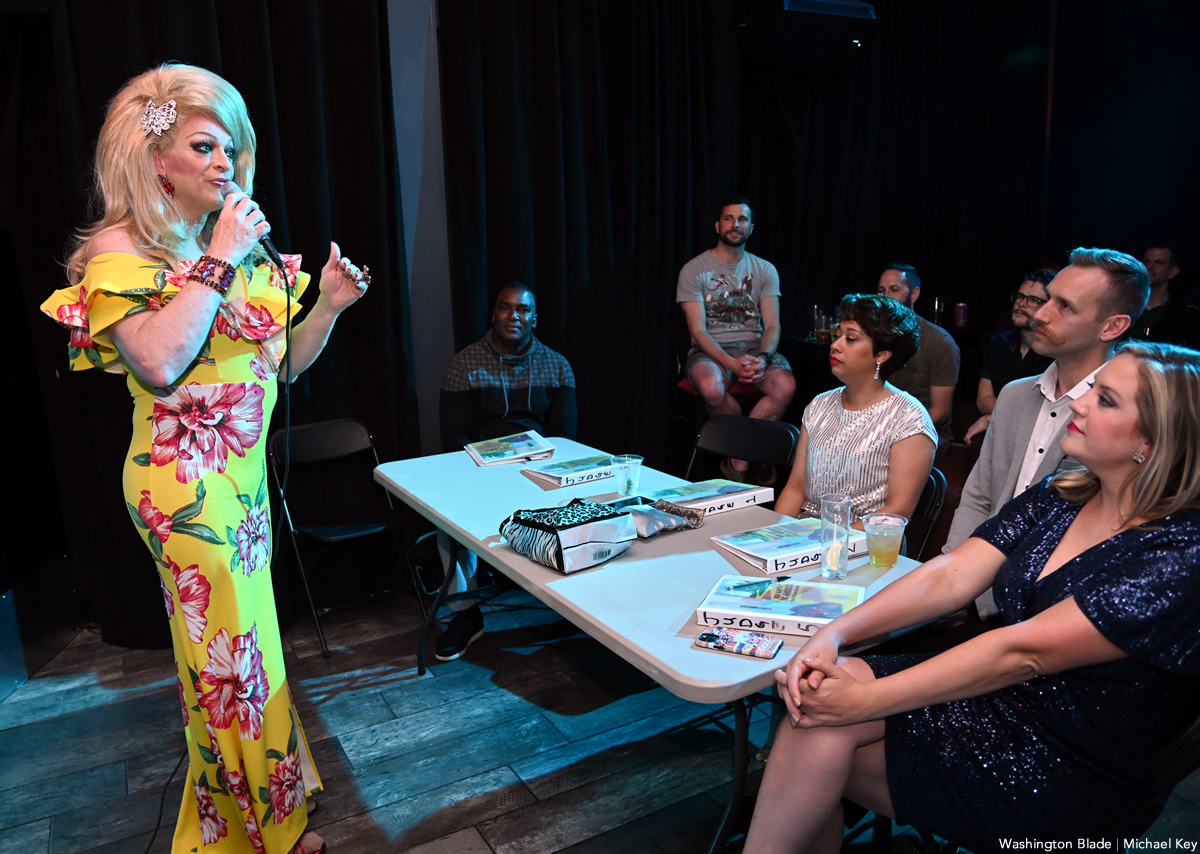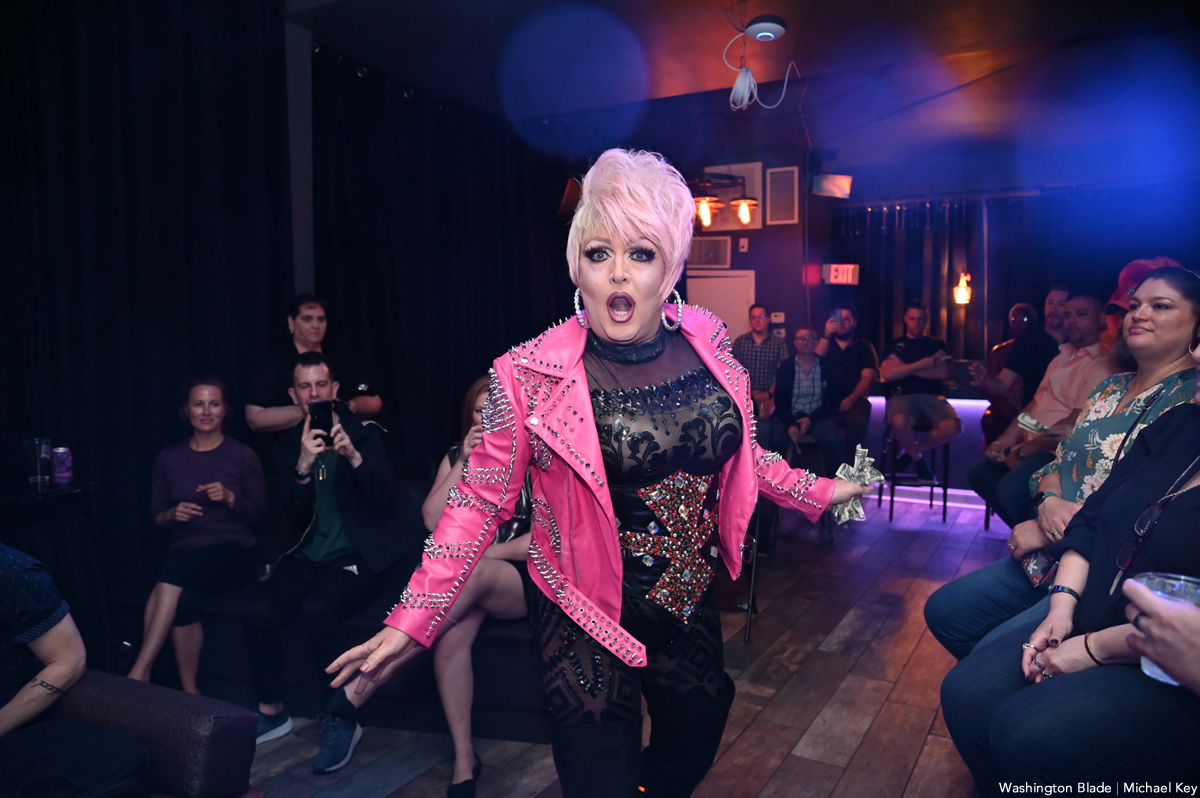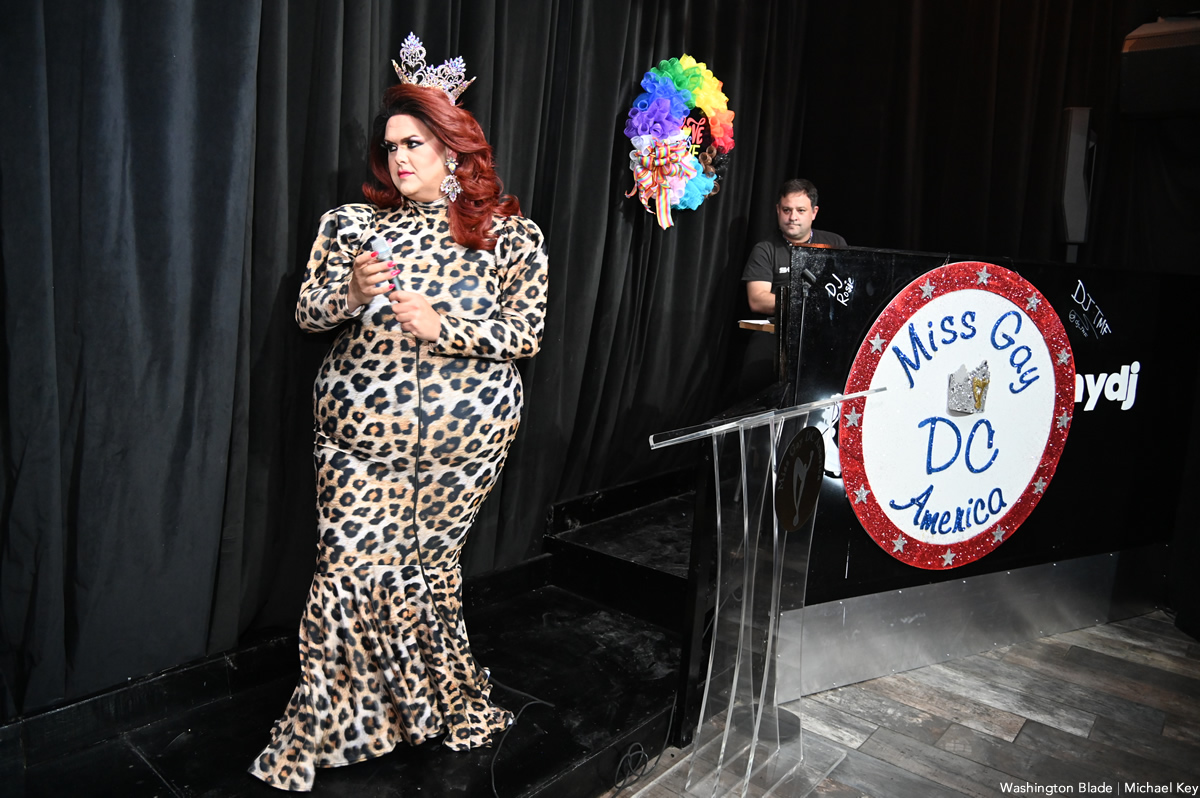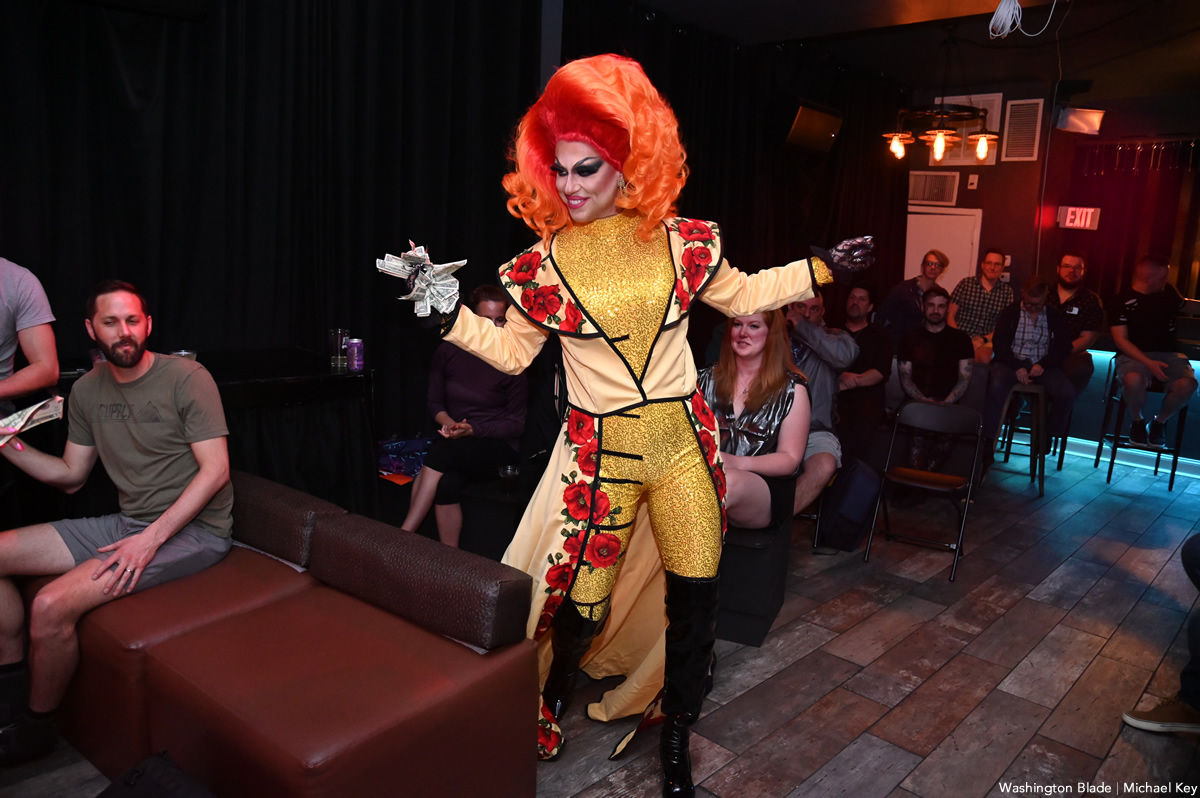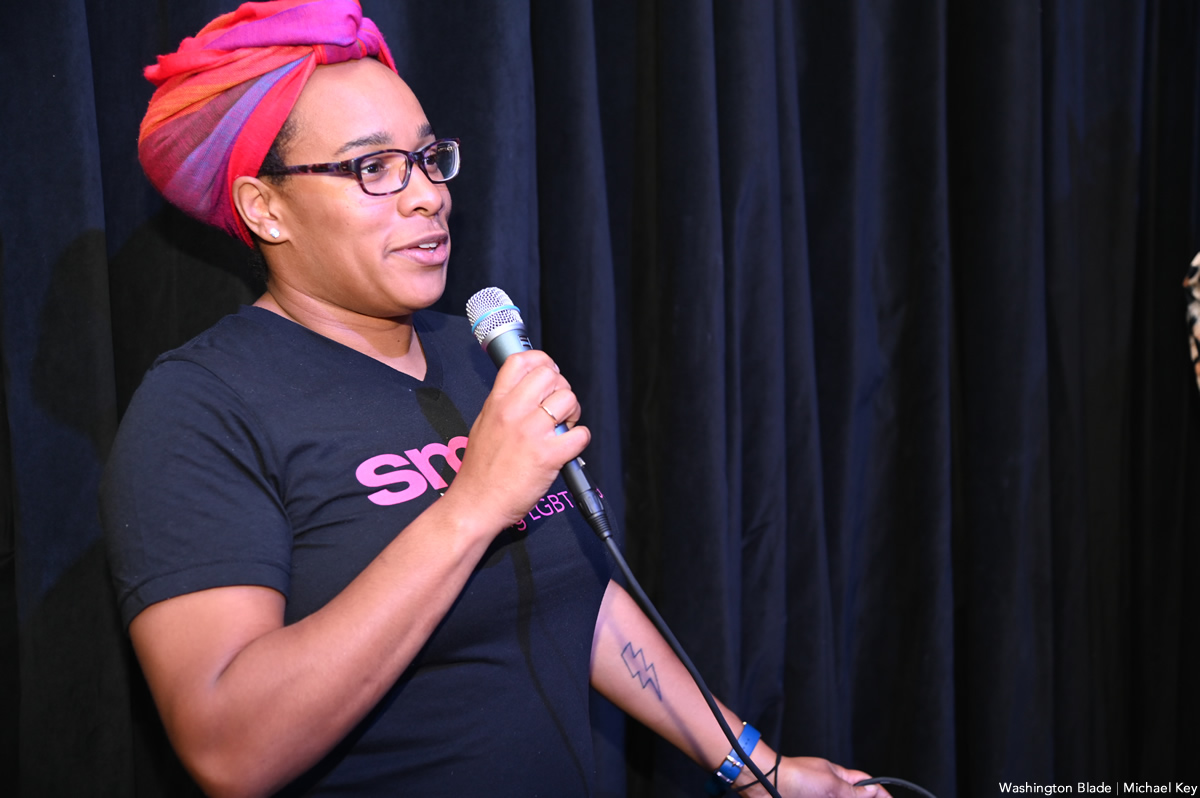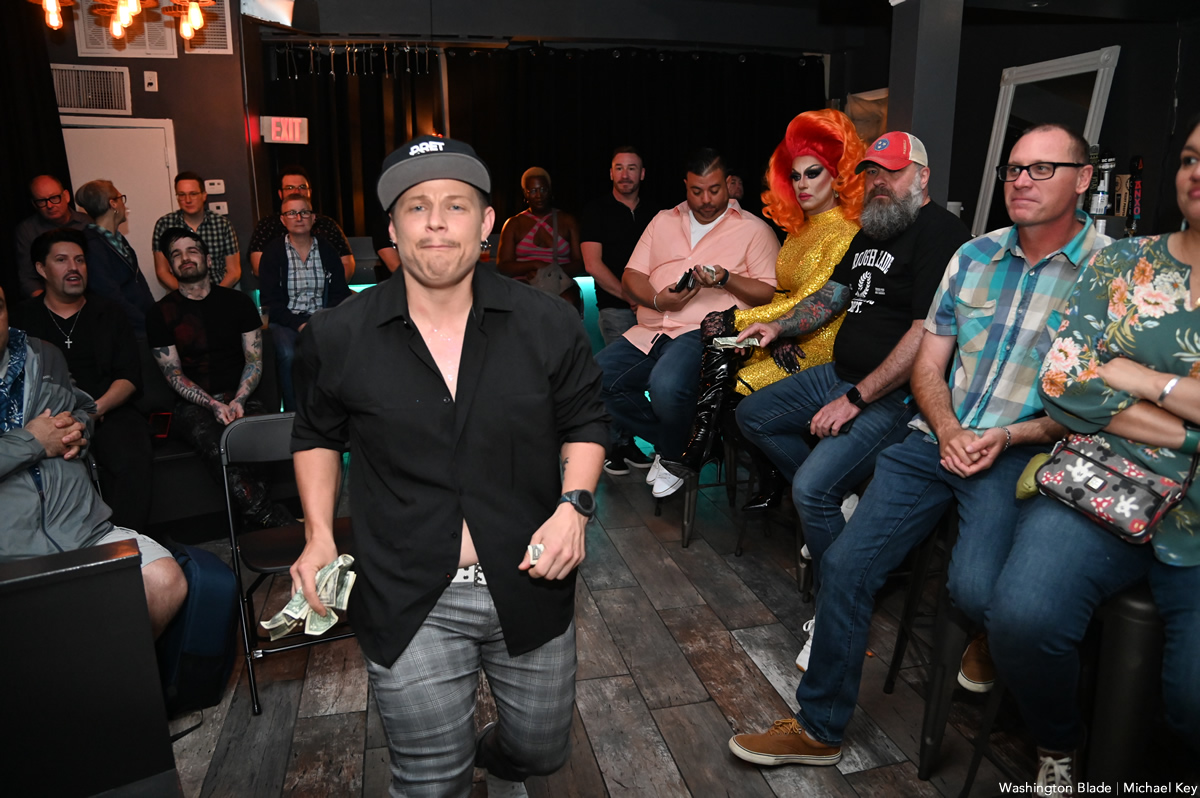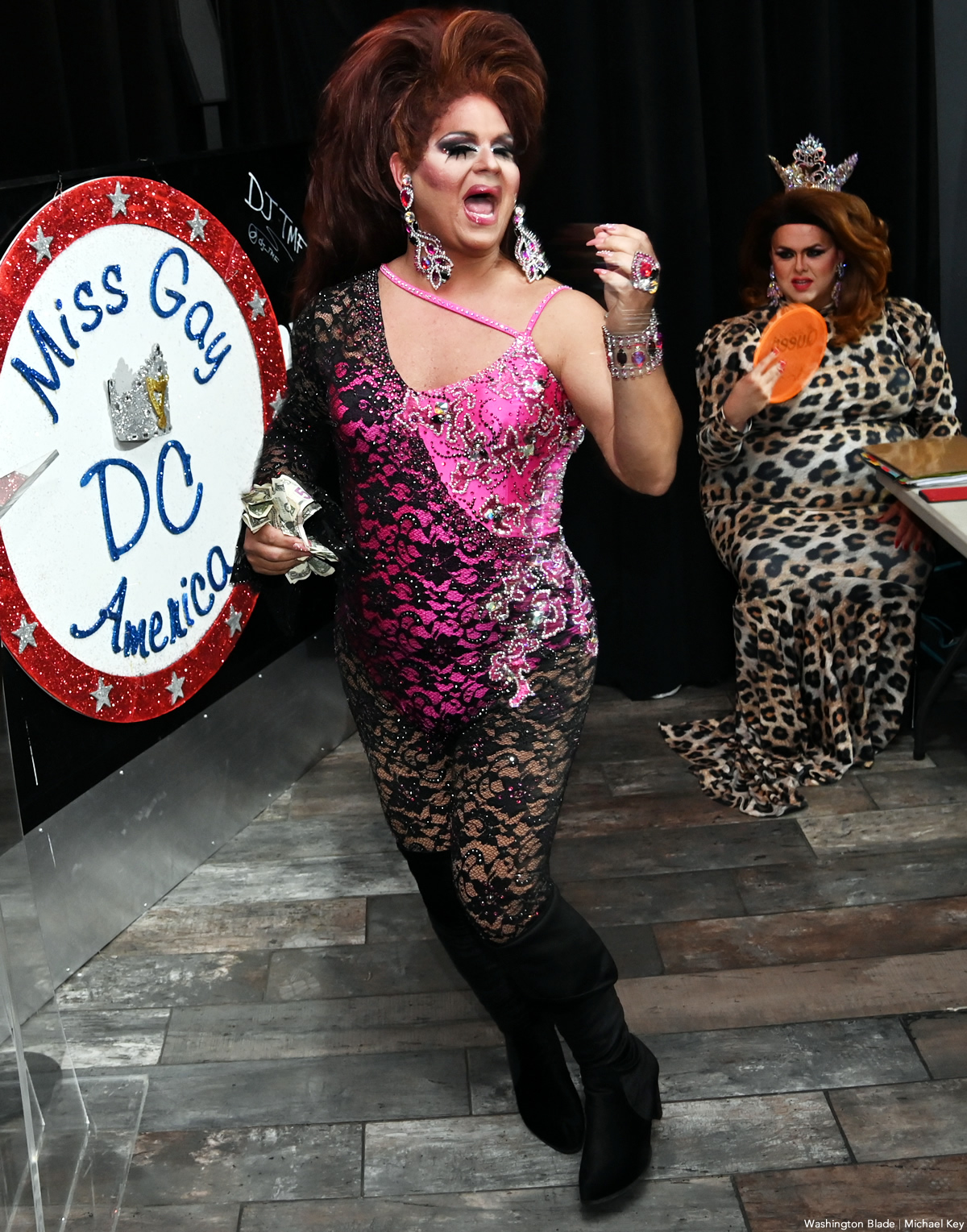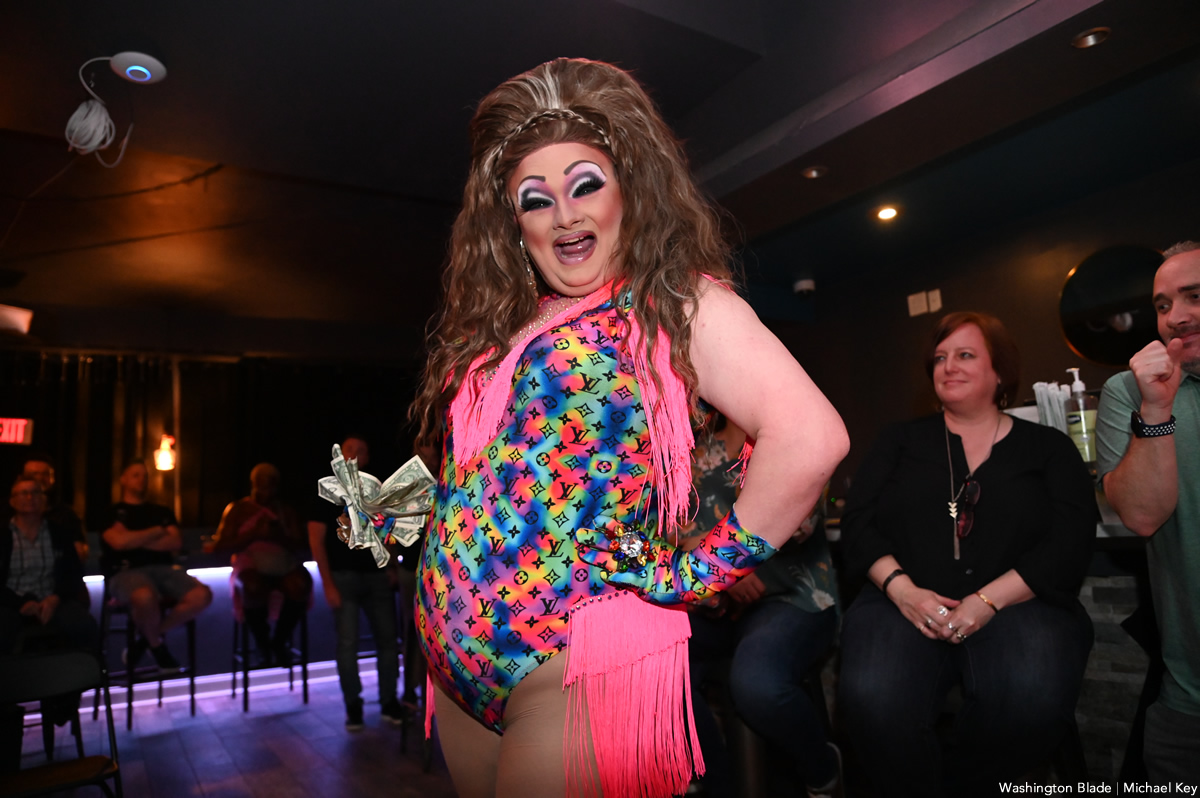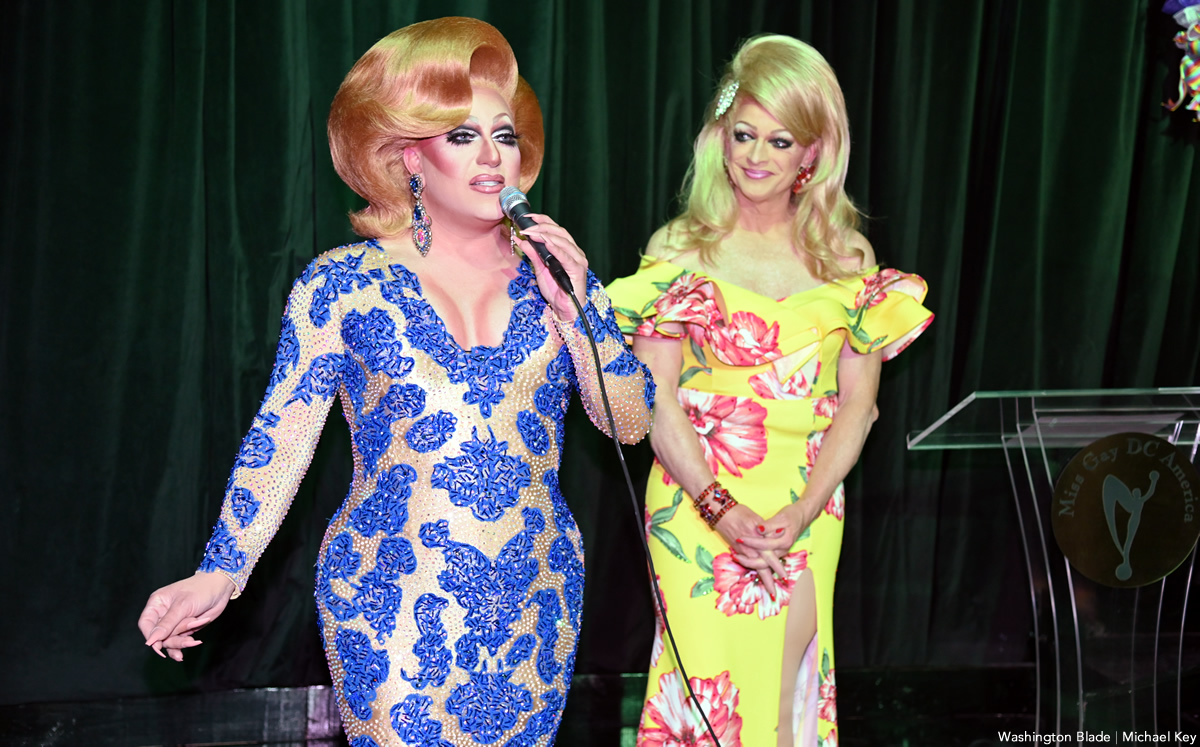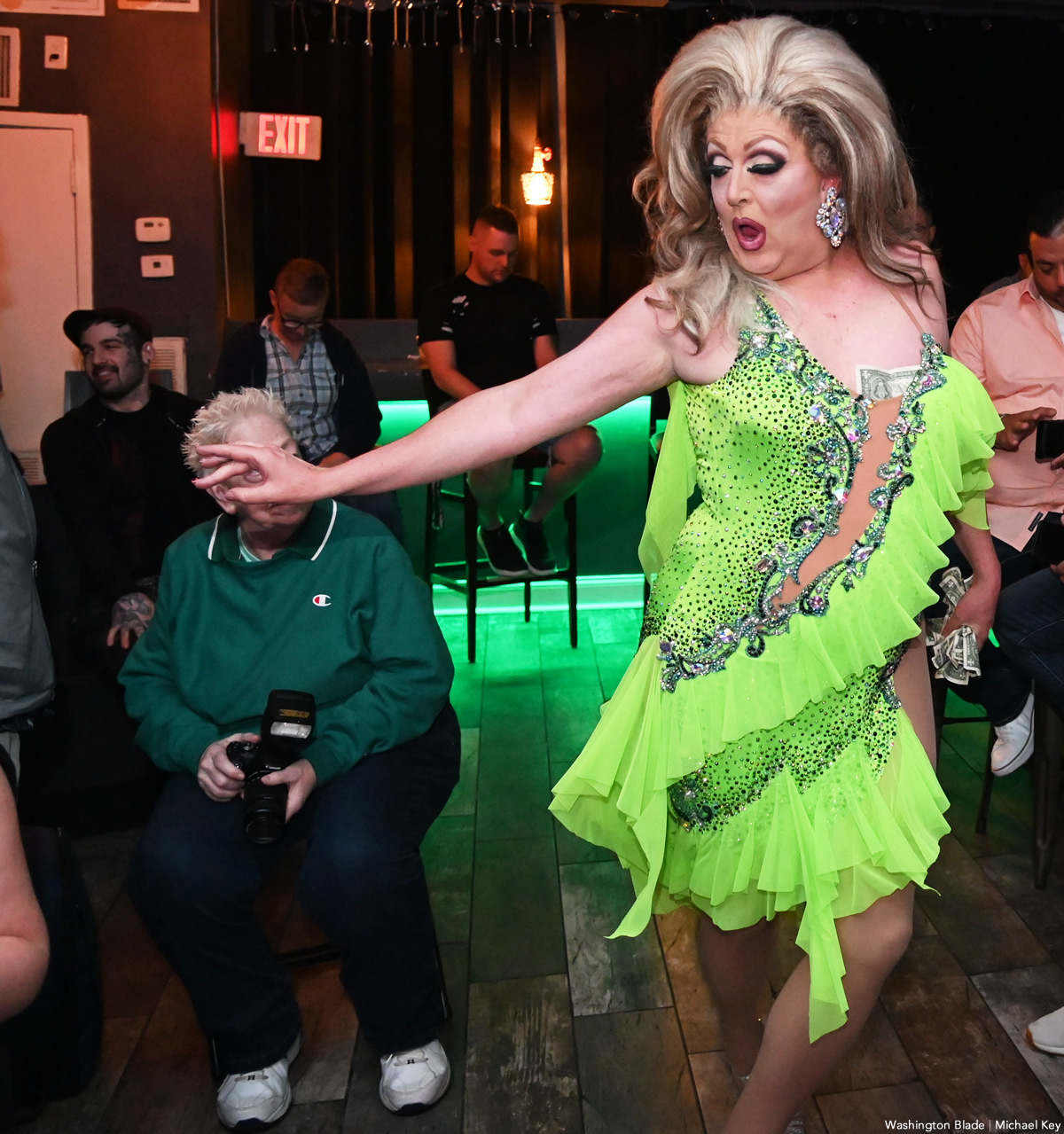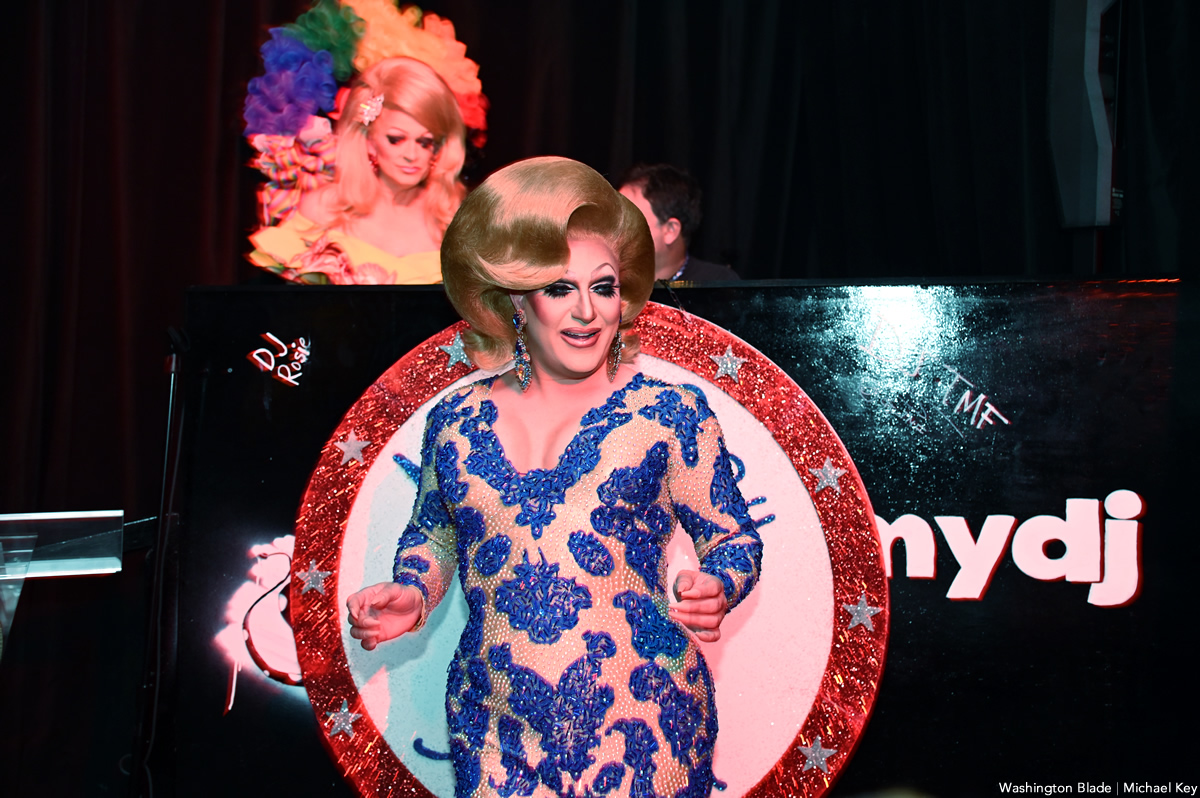 PHOTOS: 'Once Upon a Time . . .' Spring Affair
The Gay Men's Chorus of Washington holds annual gala at the Ritz-Carlton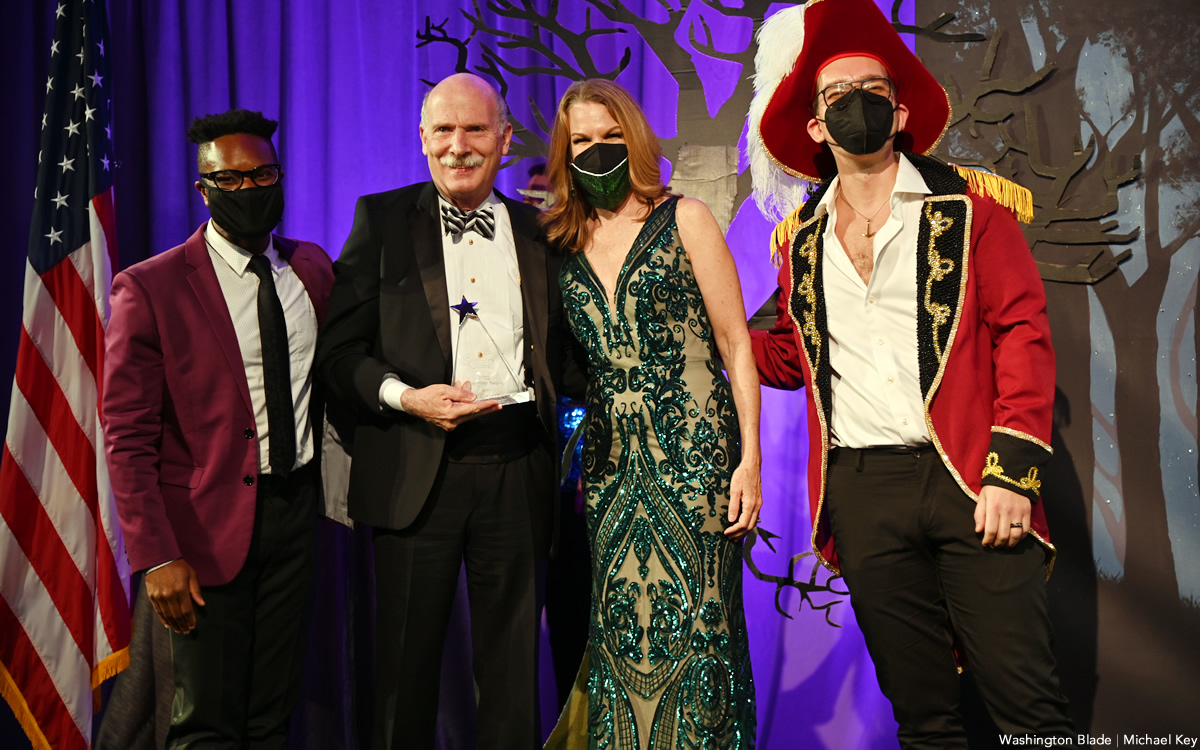 The Gay Men's Chorus of Washington held its annual Spring Affair gala dinner at the Ritz-Carlton on Saturday, May 14. Miss Richfield 1981 served as the guest host. Honorees included D.C. Council Chair Phil Mendelson, Metro Weekly and Robert Boaz (posthumous).
This year's theme was "Once Upon a Time . . ."
(Washington Blade photos by Michael Key)