Blade's Rehoboth party a socially distanced good time
Sen. Coons addresses audience at Blue Moon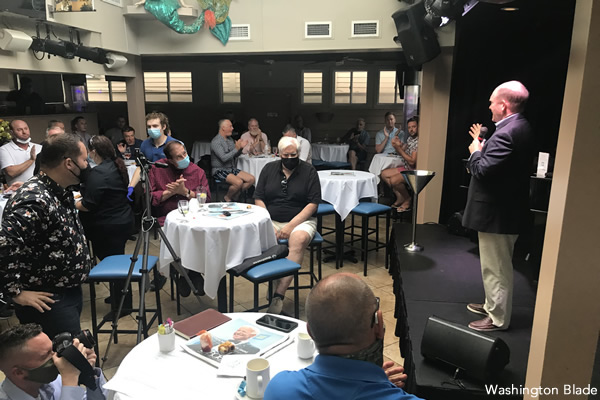 The Washington Blade held its 14th annual Rehoboth summer opening party a few months late this year due to the coronavirus. The event was pushed to Sept. 11 and billed as a "summer closing party."
The event, a benefit for the Blade Foundation, featured acclaimed pianist Nate Buccieri along with performances by Magnolia Applebottom and Roxy Overbrook, to kick off the night. Rep. Lisa Blunt-Rochester spoke to the sold-out crowd of 50 (ticket sales were limited by COVID restrictions) and a Facebook Live audience, vowing to return to the event in May to dance again. Gary Stockbridge, president of Delmarva Power, a sponsor of the event, spoke about the importance of celebrating inclusion and diversity in the workplace. The keynote speaker was U.S. Sen. Chris Coons who spent about two hours at the event, posing for photos and taking audience questions on a range of issues, including the 2020 election and the status of immigrant children taken from parents at the border. 
"It was a very different event than we're used to," said Blade editor and event emcee Kevin Naff, "but we're grateful to have the chance to gather in-person again. Thank you to the Blue Moon, Sen. Coons, Rep. Blunt Rochester, Nate, Magnolia and Roxy, as well as our sponsors, Delmarva Power and Lee Ann Wilkinson. We look forward to celebrating the 2021 beach season next May."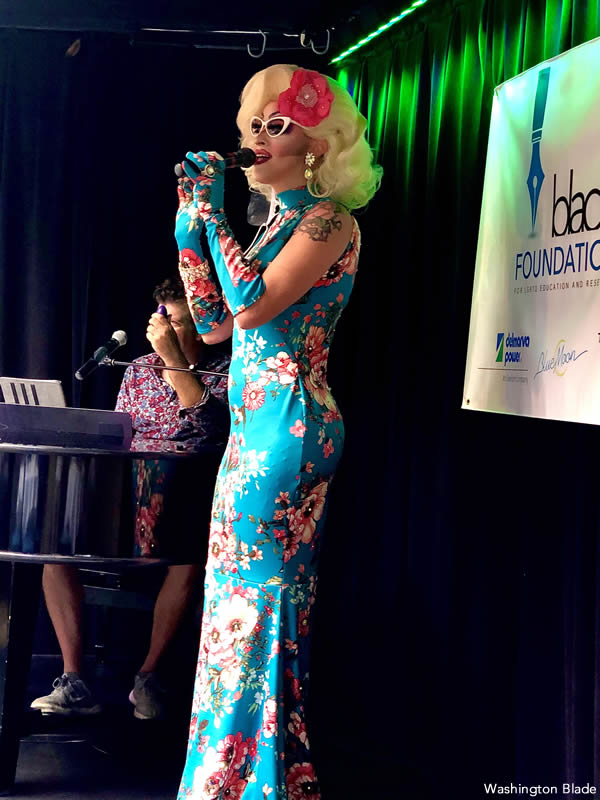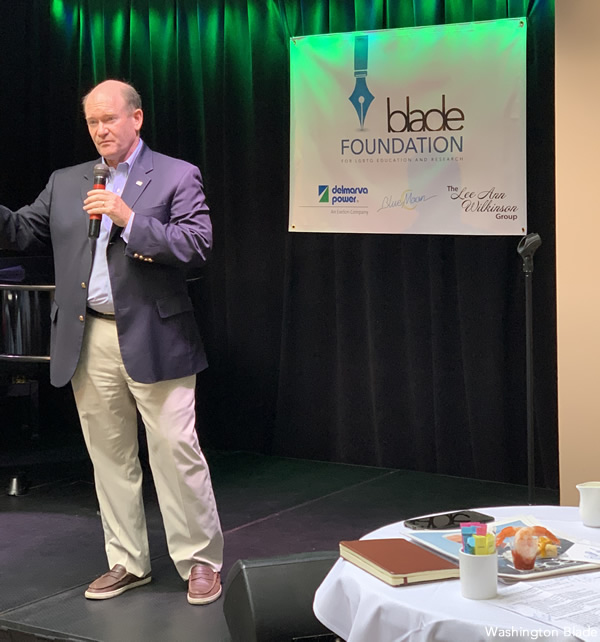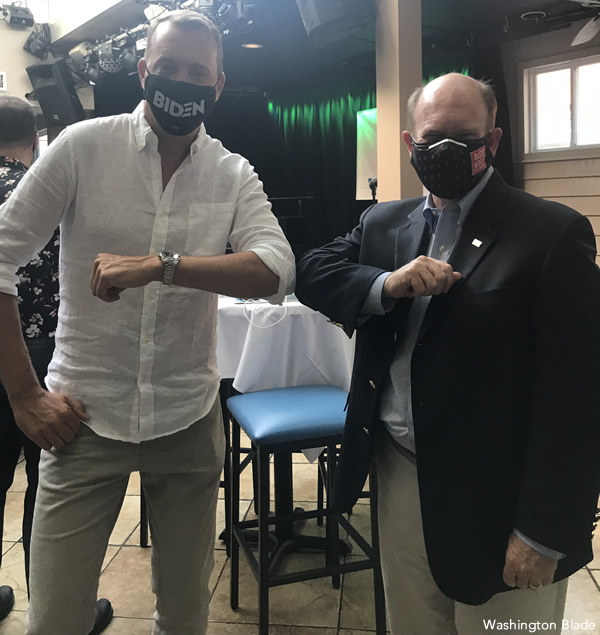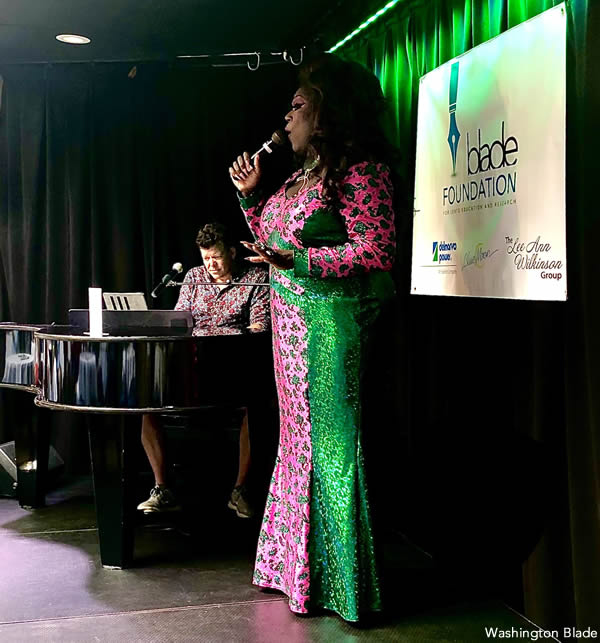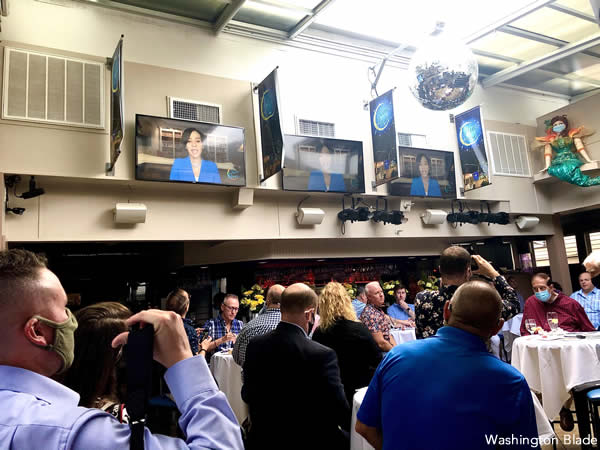 PHOTOS: Superstar Drag Revue
Bombalicious Eklaver leads the show at Selina Rooftop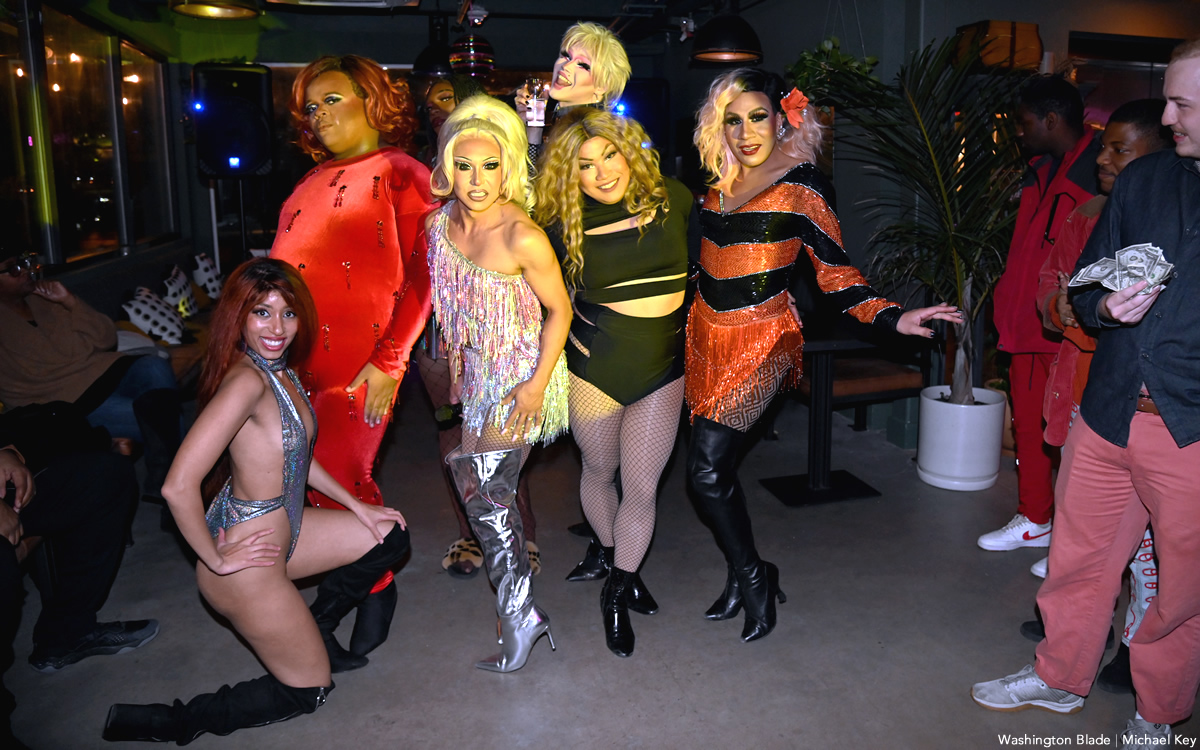 Bombalicious Eklaver held a Superstar Drag Revue at the Selina Hotel Rooftop on Friday, Nov. 25. DJ Juba provided the music.
(Washington Blade photos by Michael Key)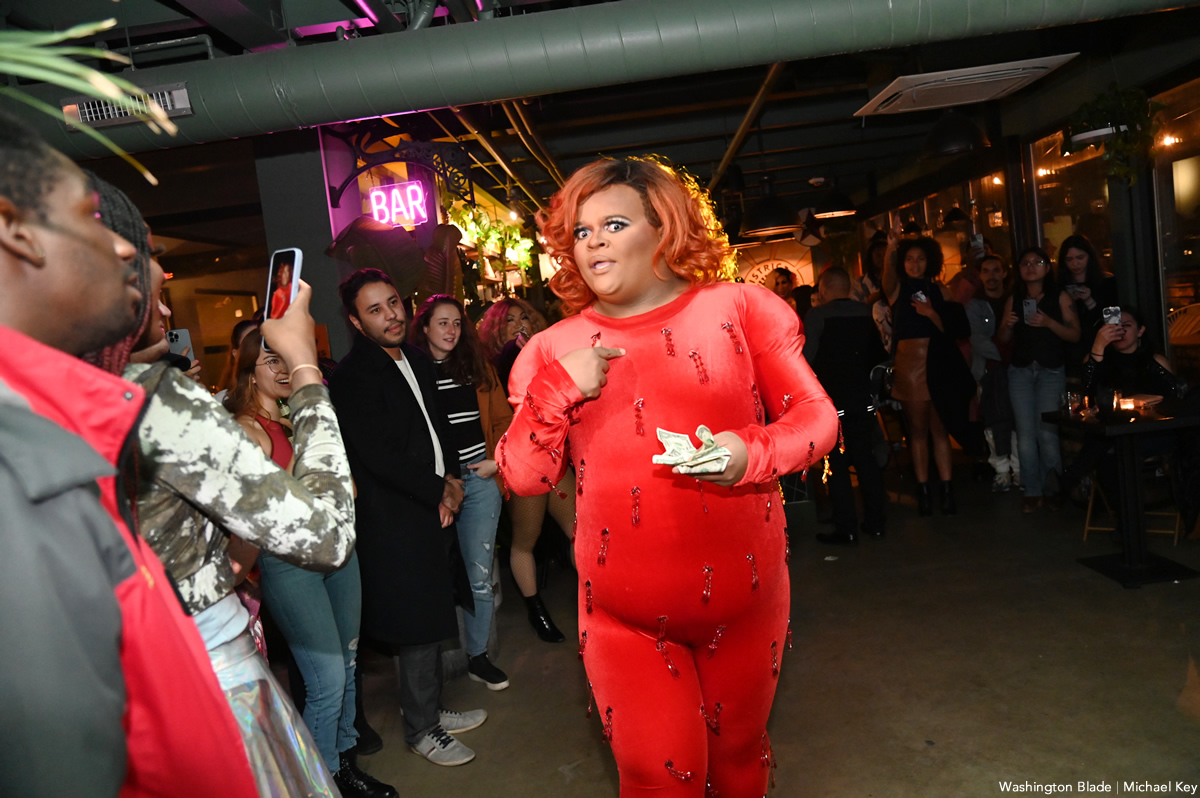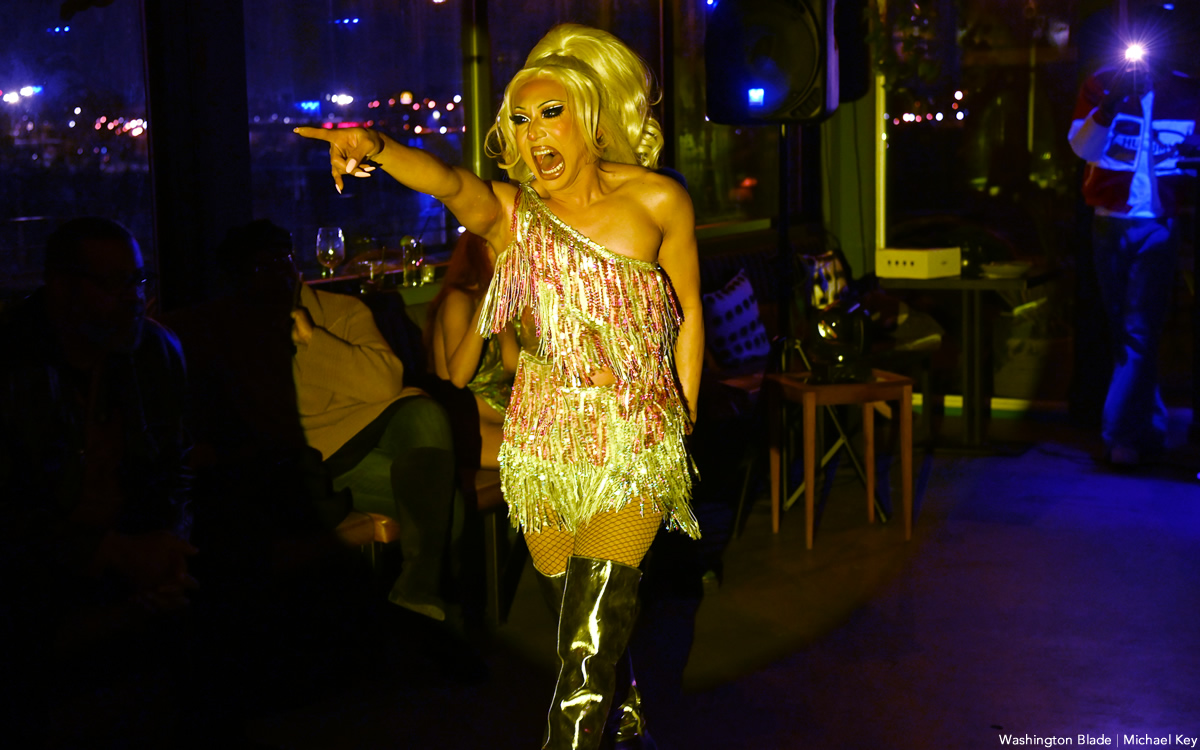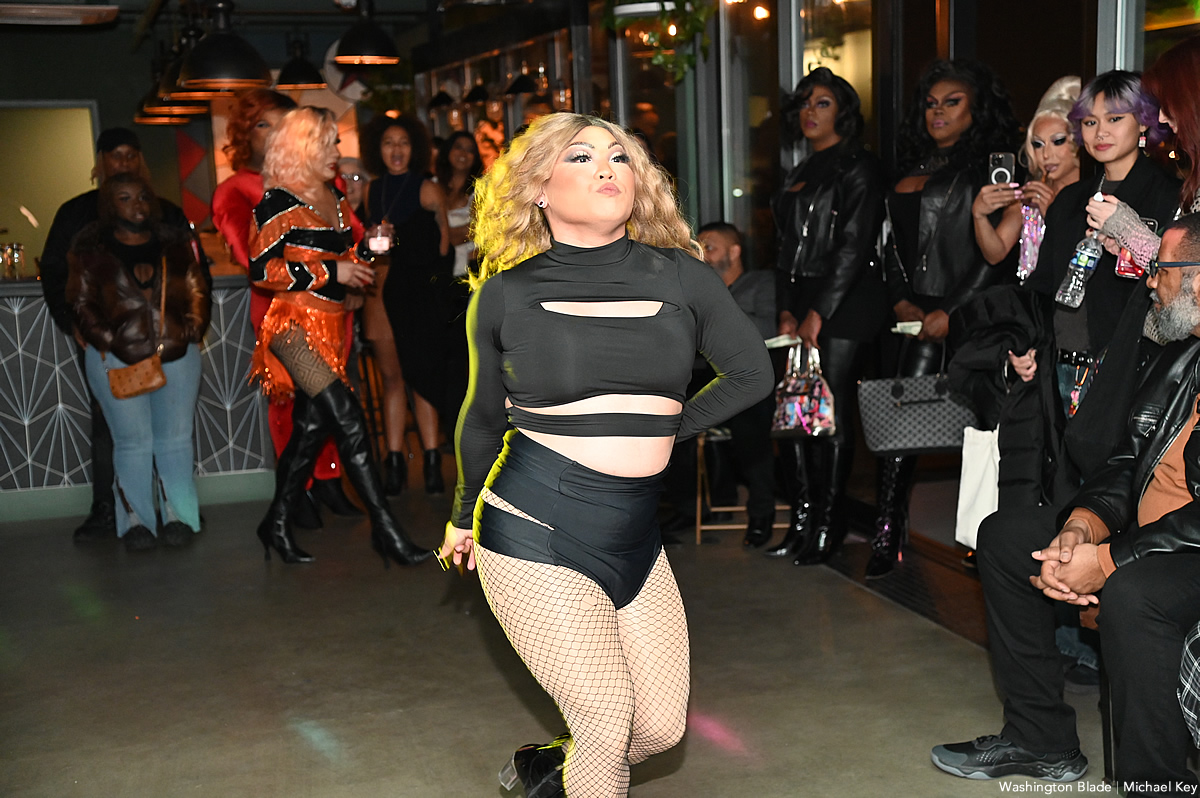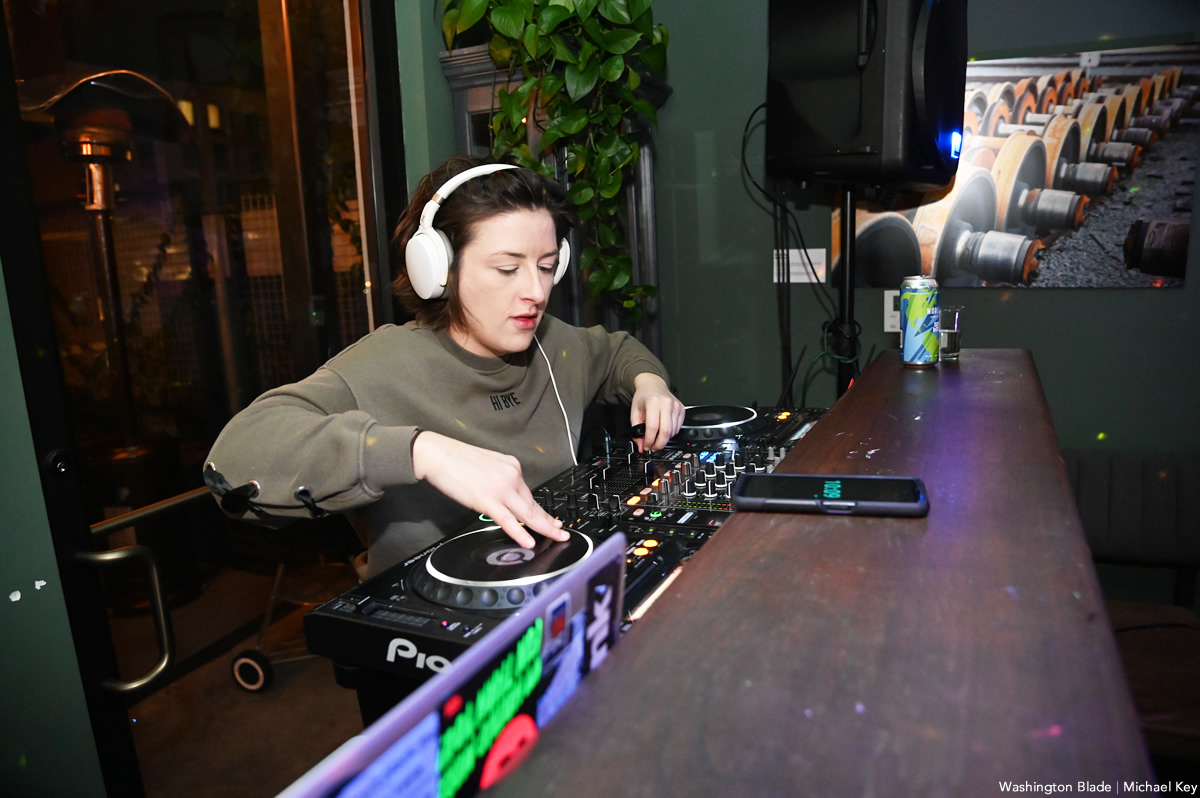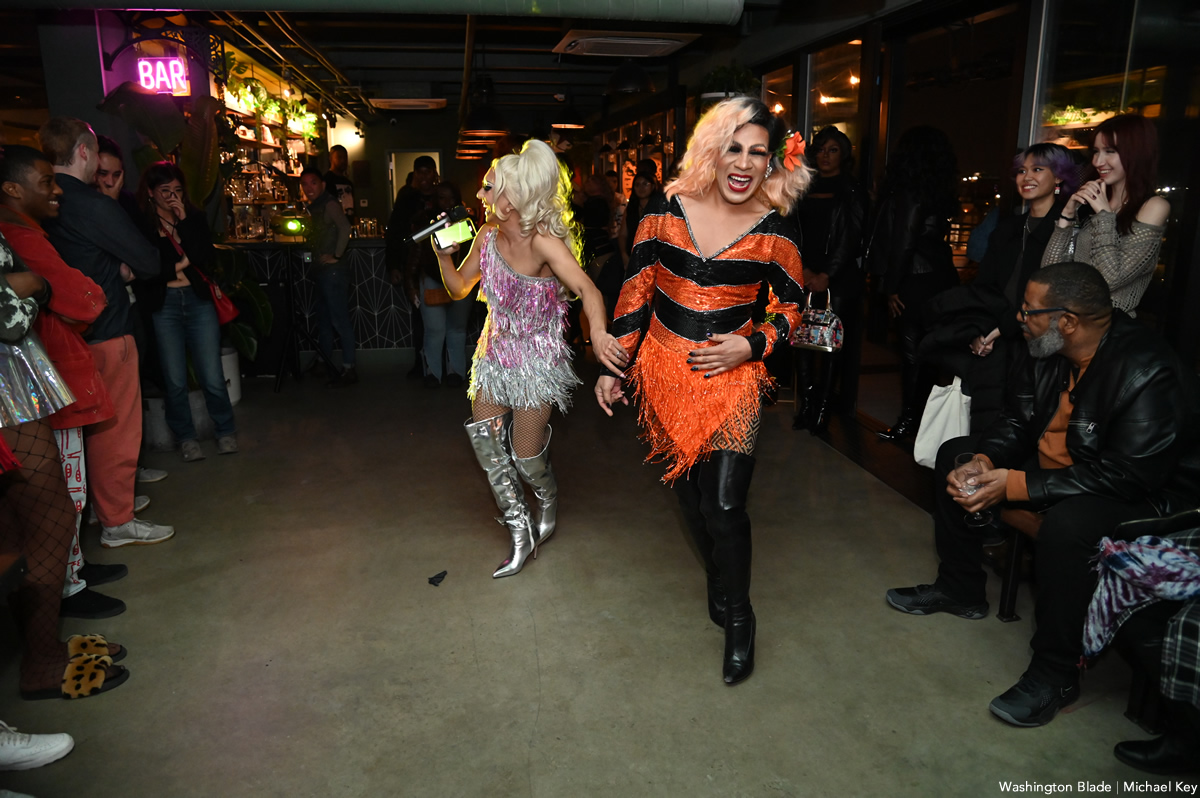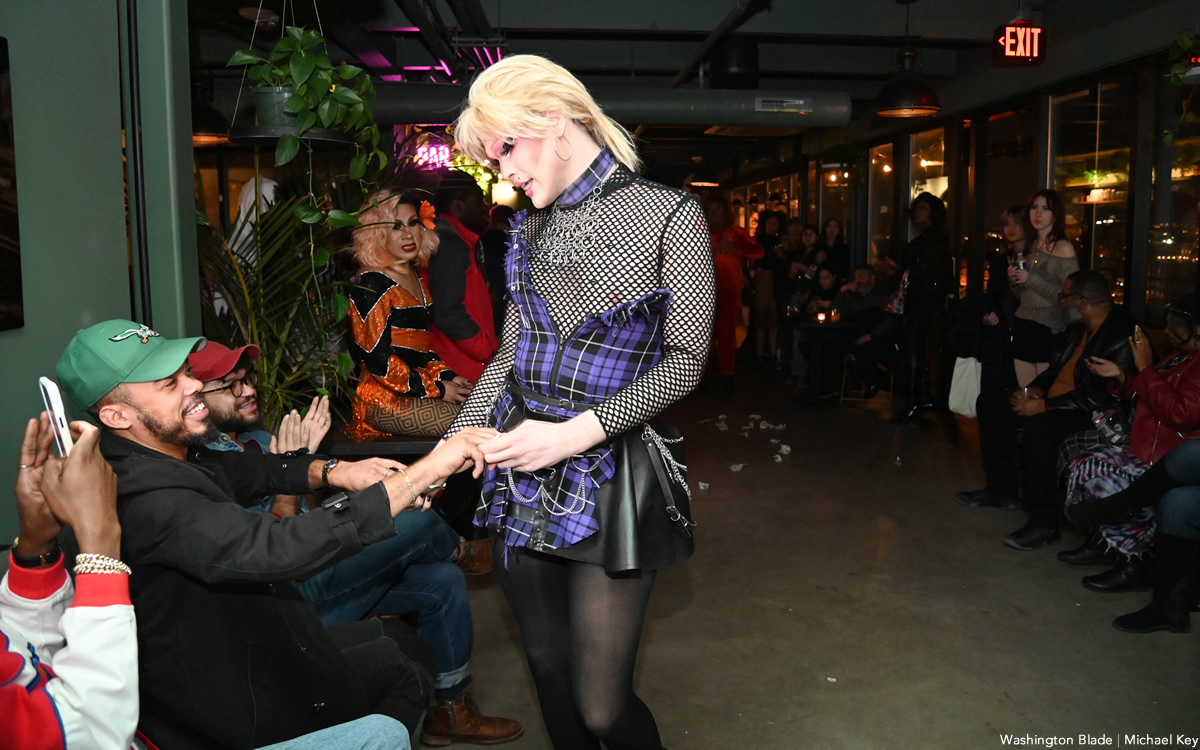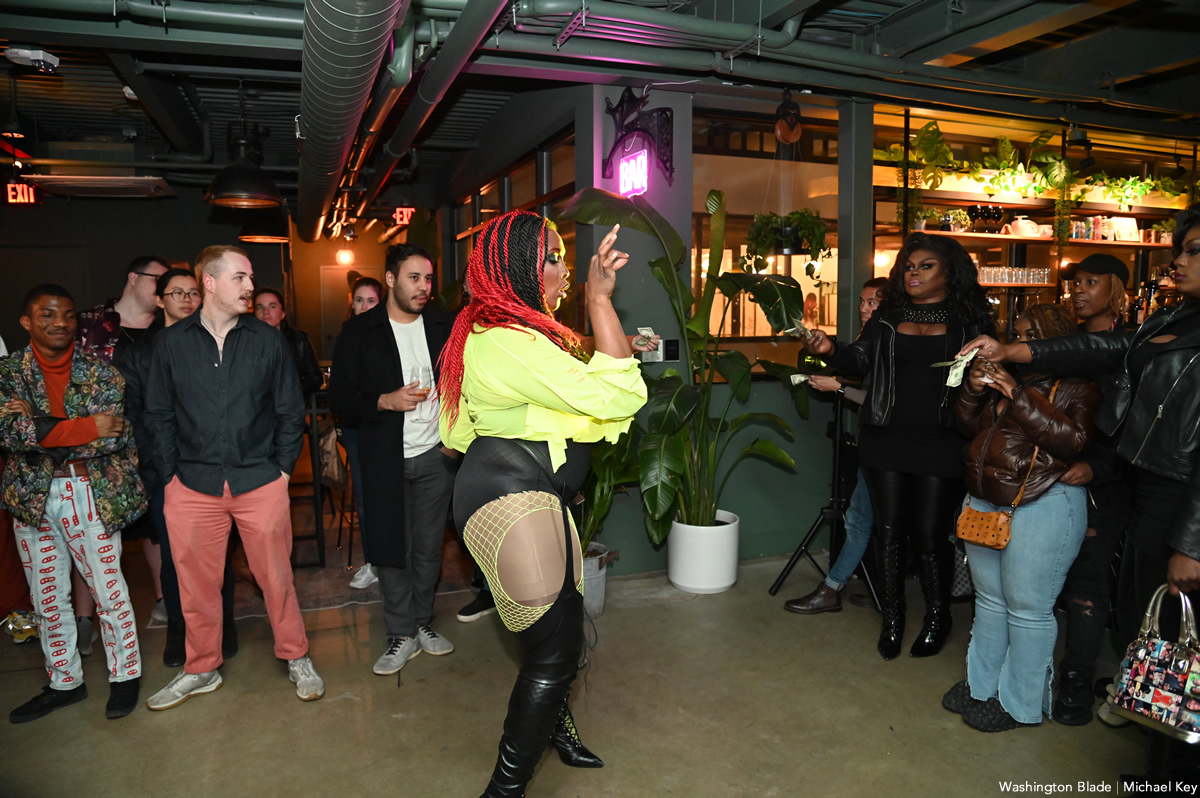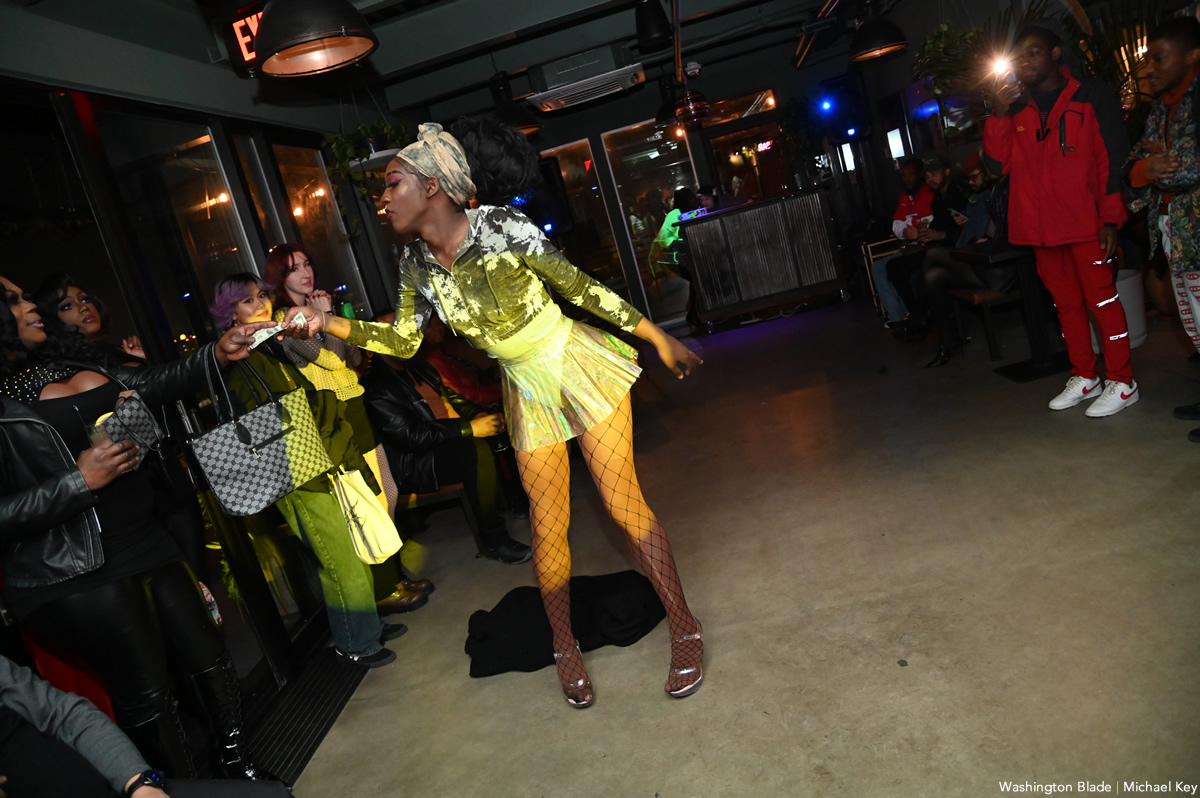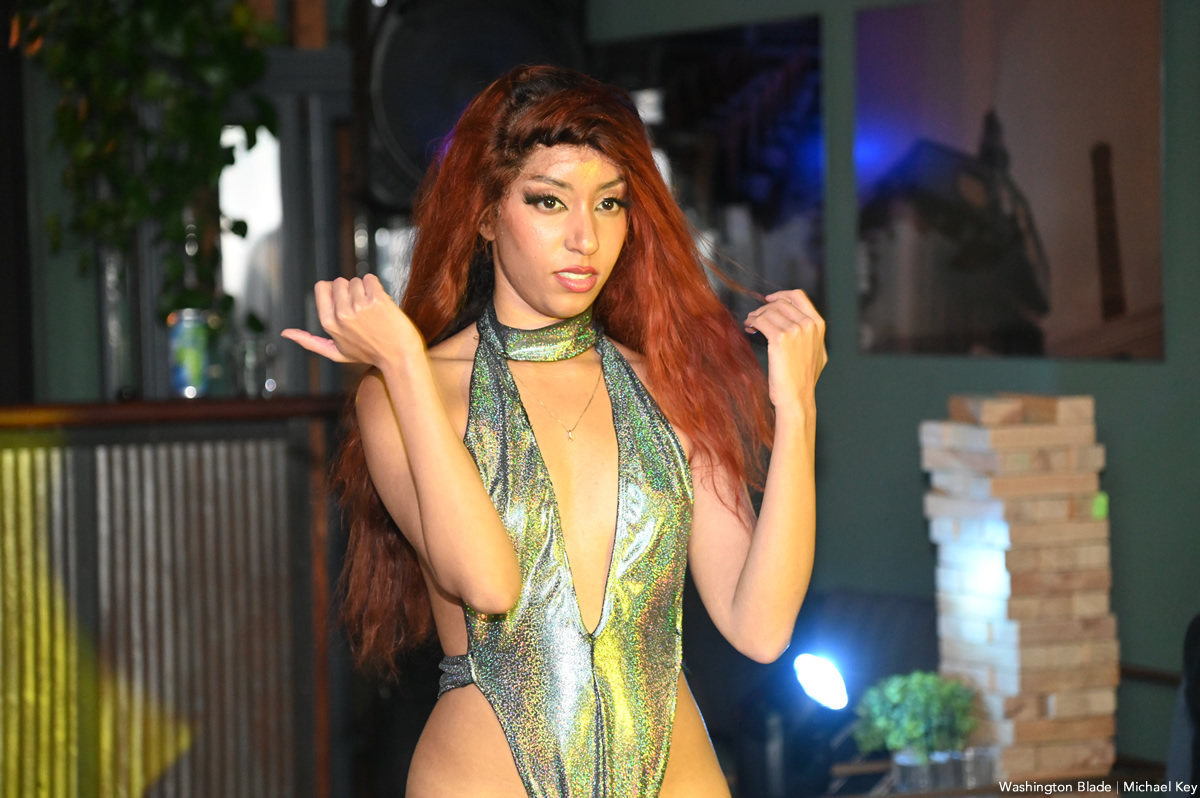 Catching @BombaEklaver's show. @MasVusi performing at Selina Rooftop. Covering for @WashBlade pic.twitter.com/8t8aqlbJVC

— Michael Patrick Key (@MichaelKeyWB) November 26, 2022
PHOTOS: NGLCC National Dinner
The LGBT Chamber of Commerce held its 20th annual event at the National Building Museum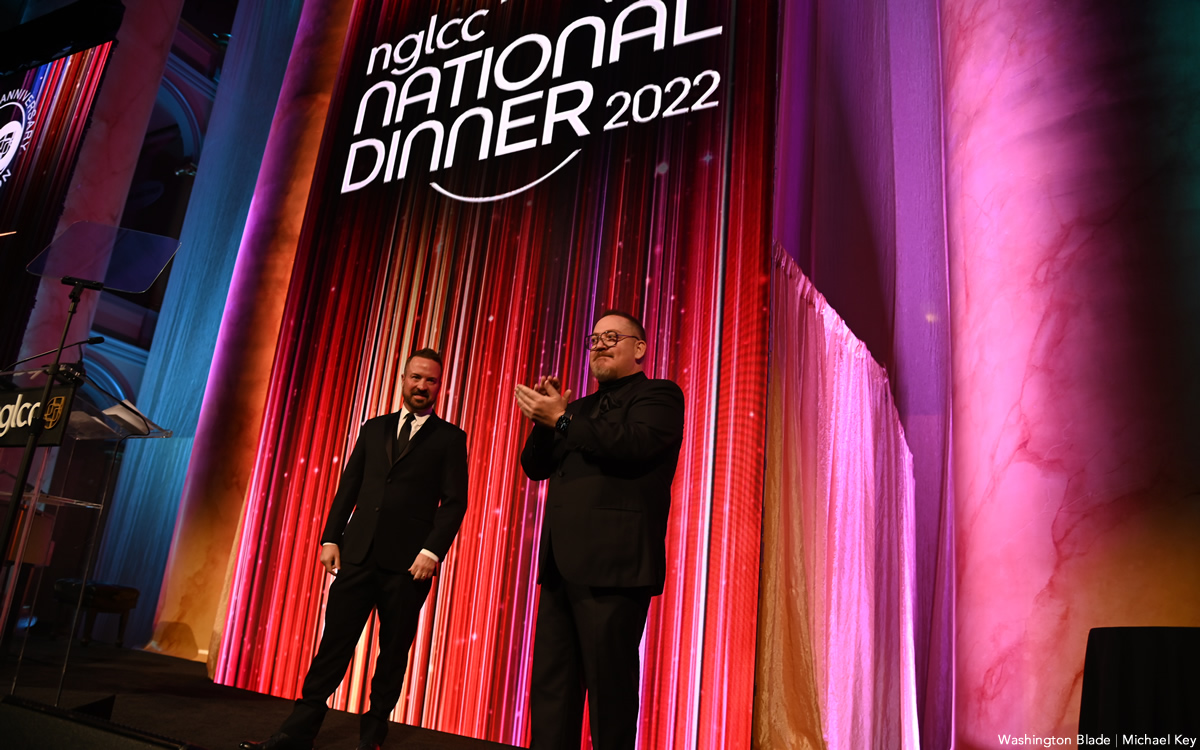 The National LGBT Chamber of Commerce (NGLCC) held its 20th annual National Dinner at the National Building Museum on Friday, Nov. 18. Honorees included Erik Day of the PRIDE Employee Resource Group, Betsy Cerulo of AdNet/AccountNet, Casey Oakes of Google, the Twin Cities Quorum and Bank of America. Speakers included NGLCC co-founders Justin G. Nelson and Chance E. Mitchell as well as community advocates Dennis and Judy Shepard. Entertainment was provided by Debbie Gibson, Pepper Mashay and the youth performers of the Be A Friend Project.
(Washington Blade photos by Michael Key)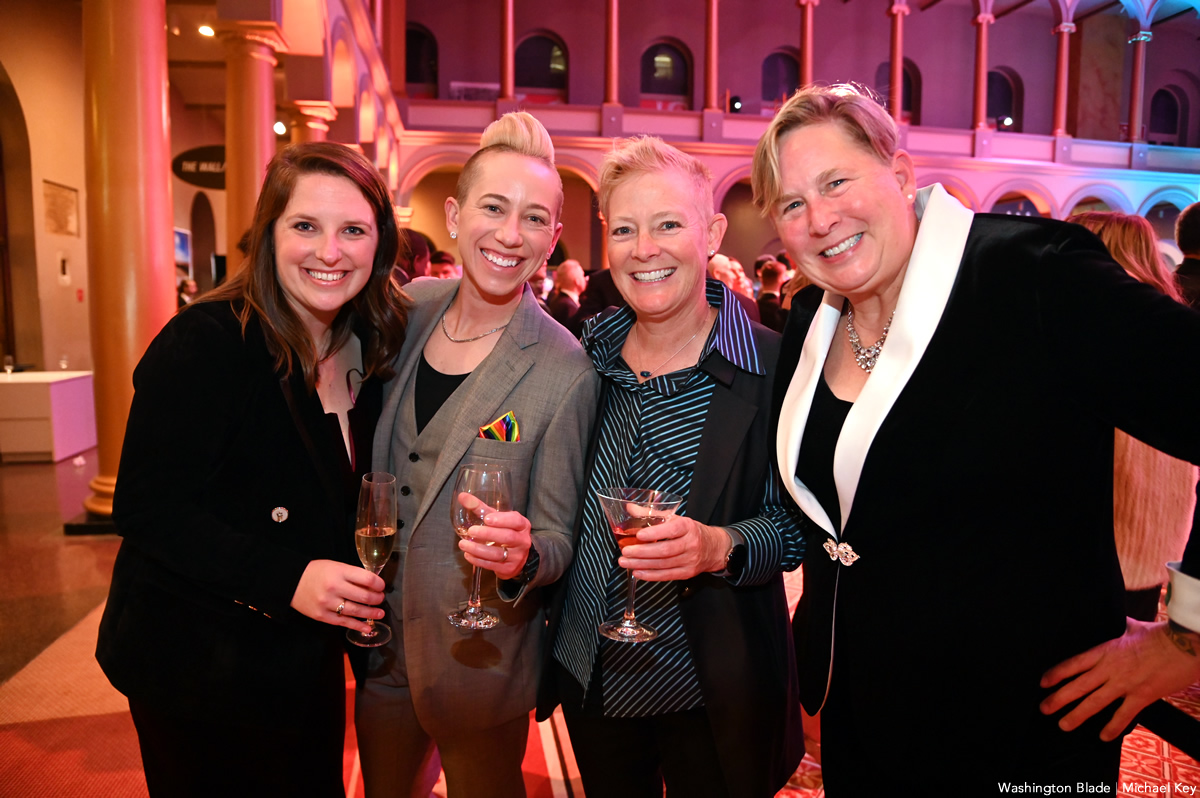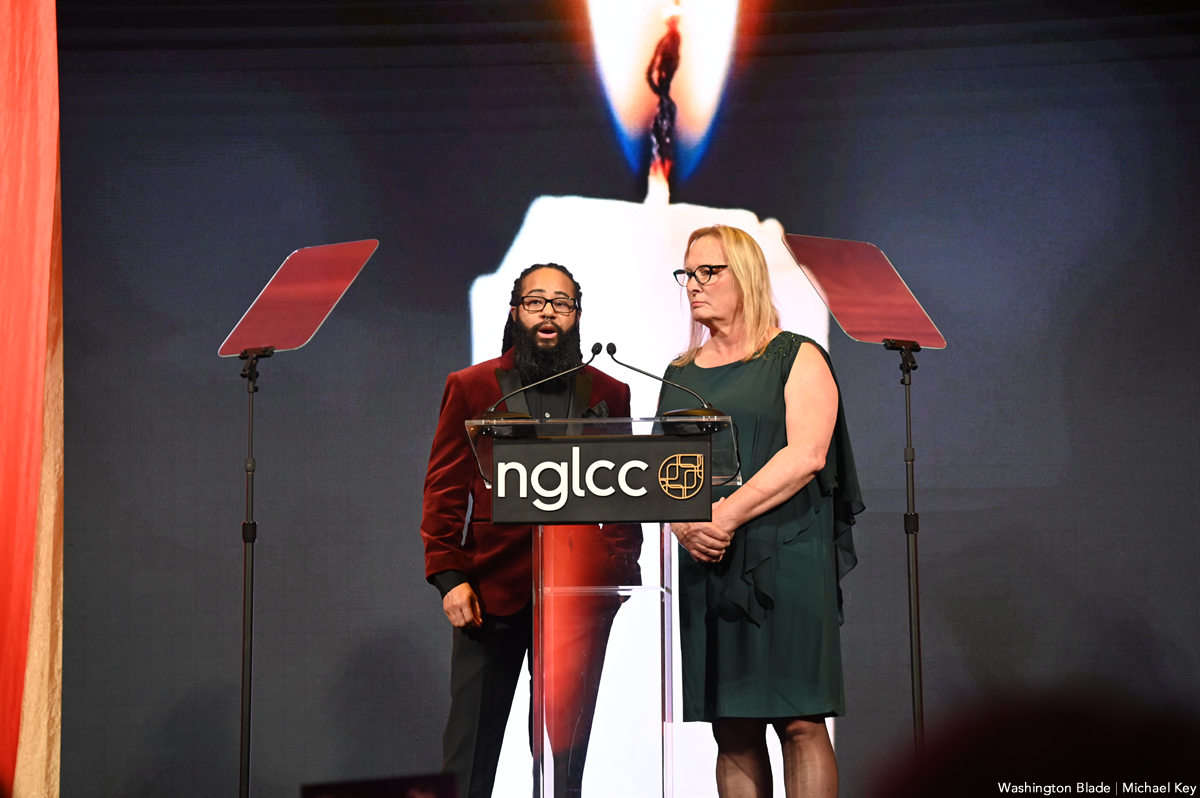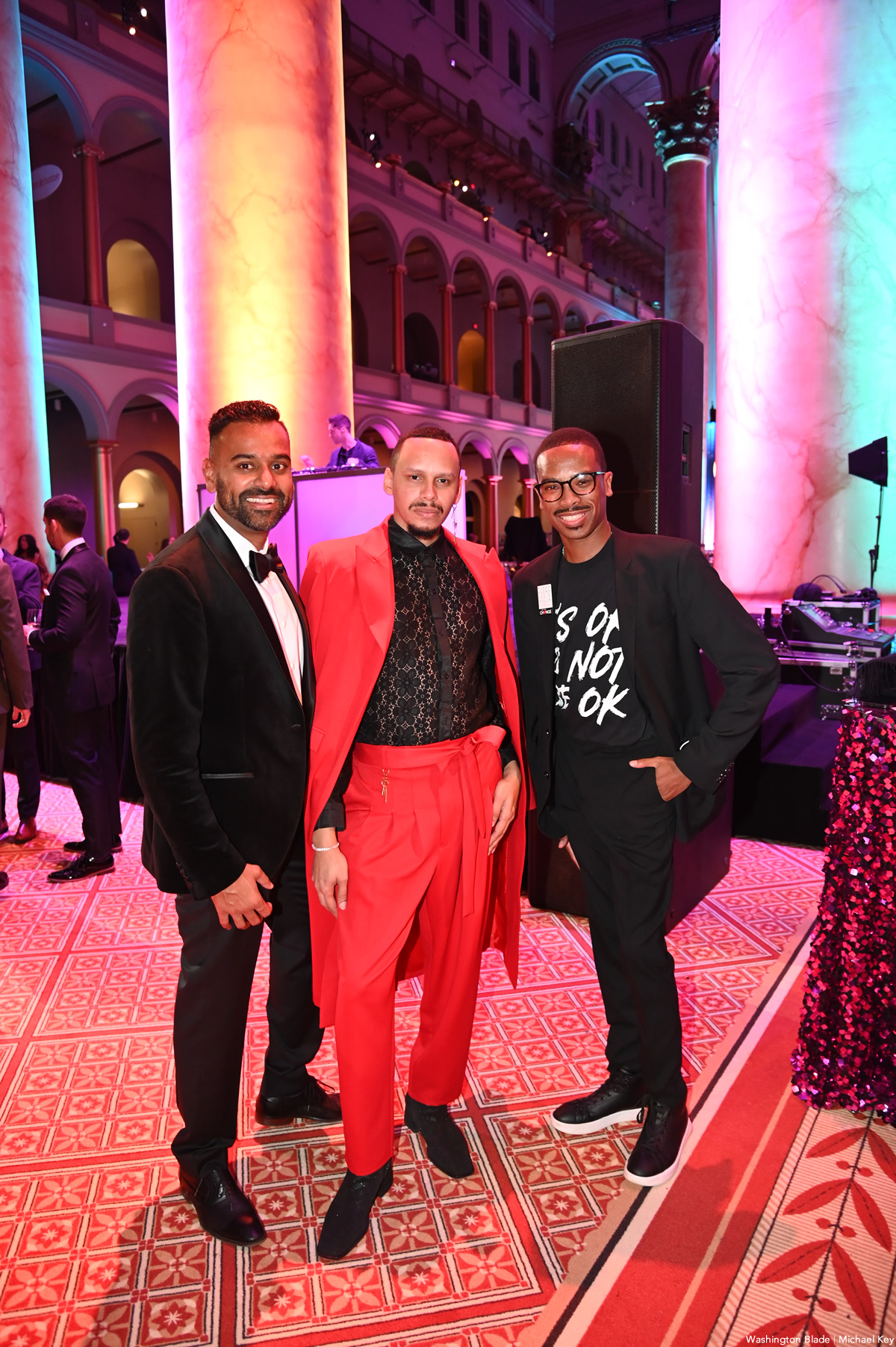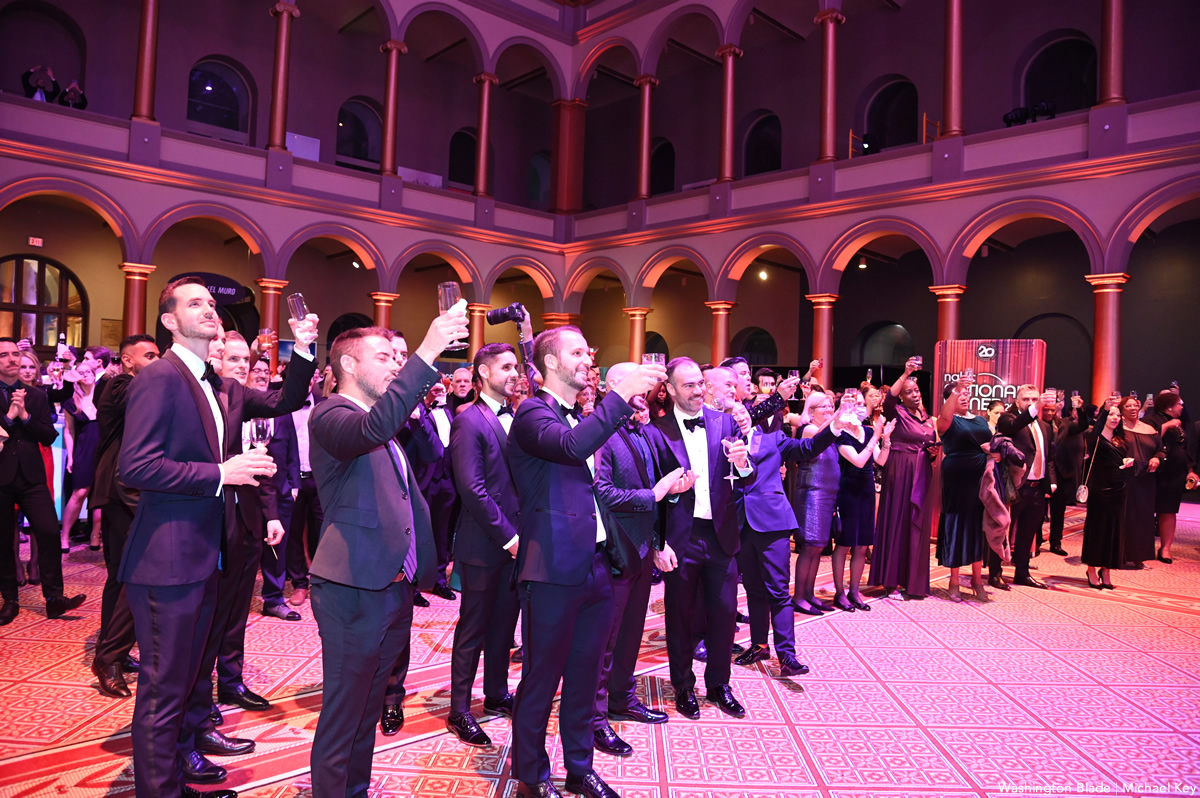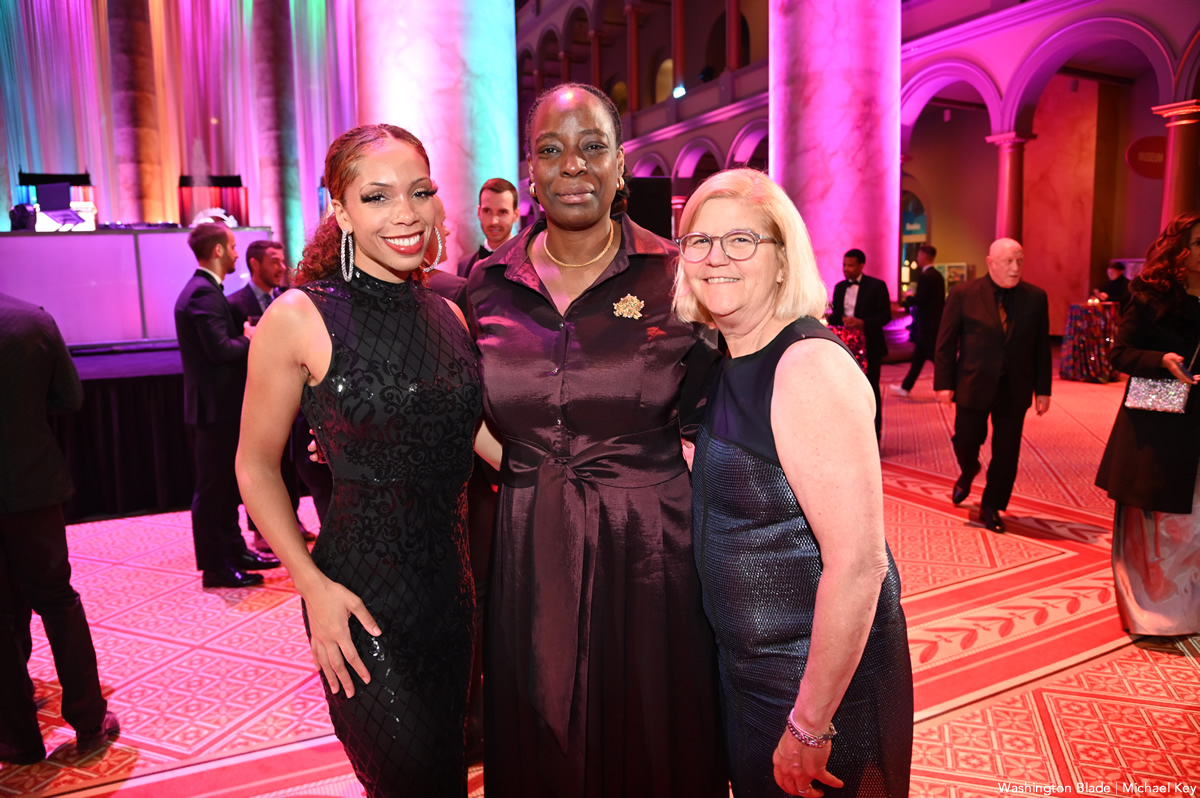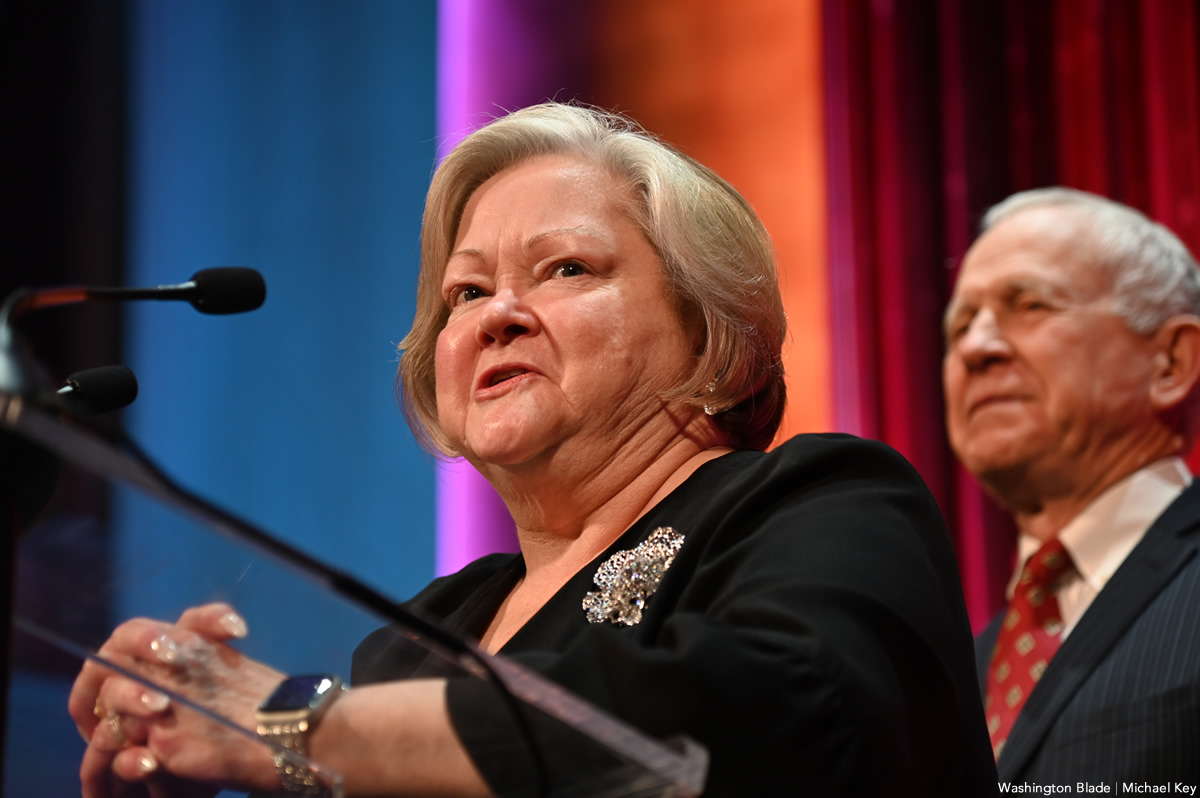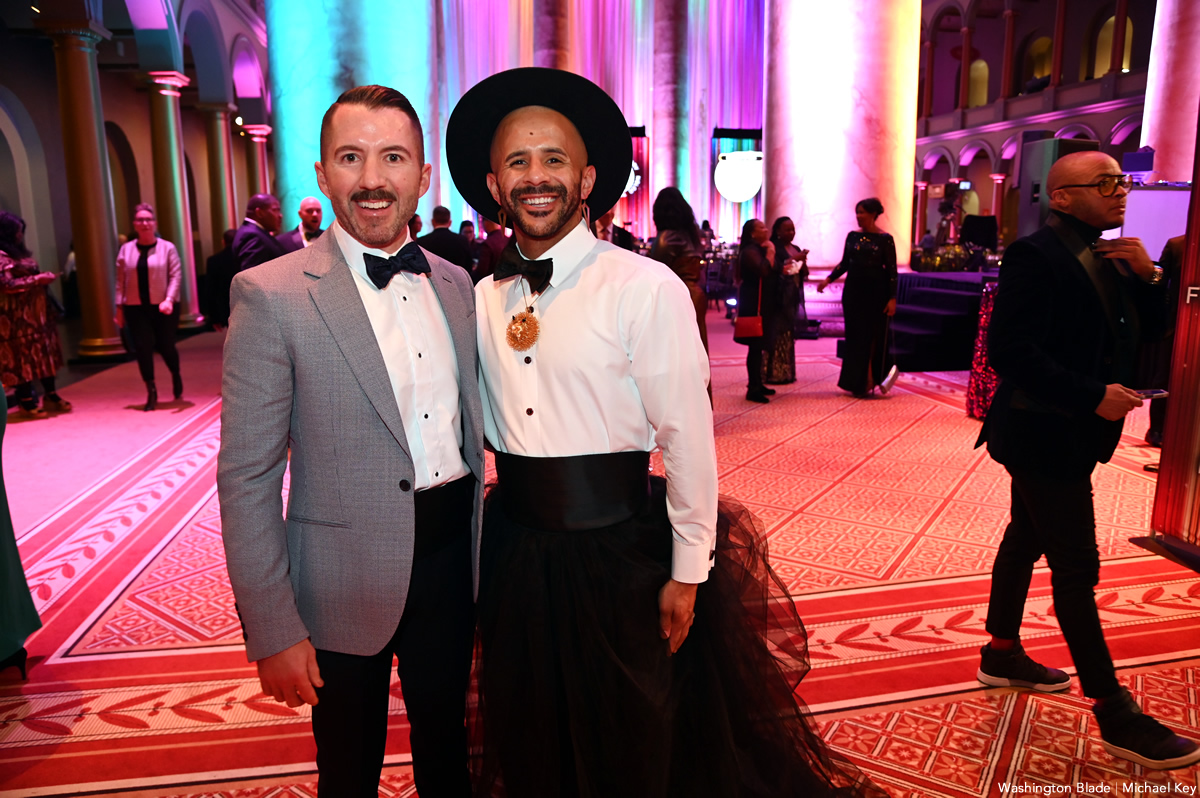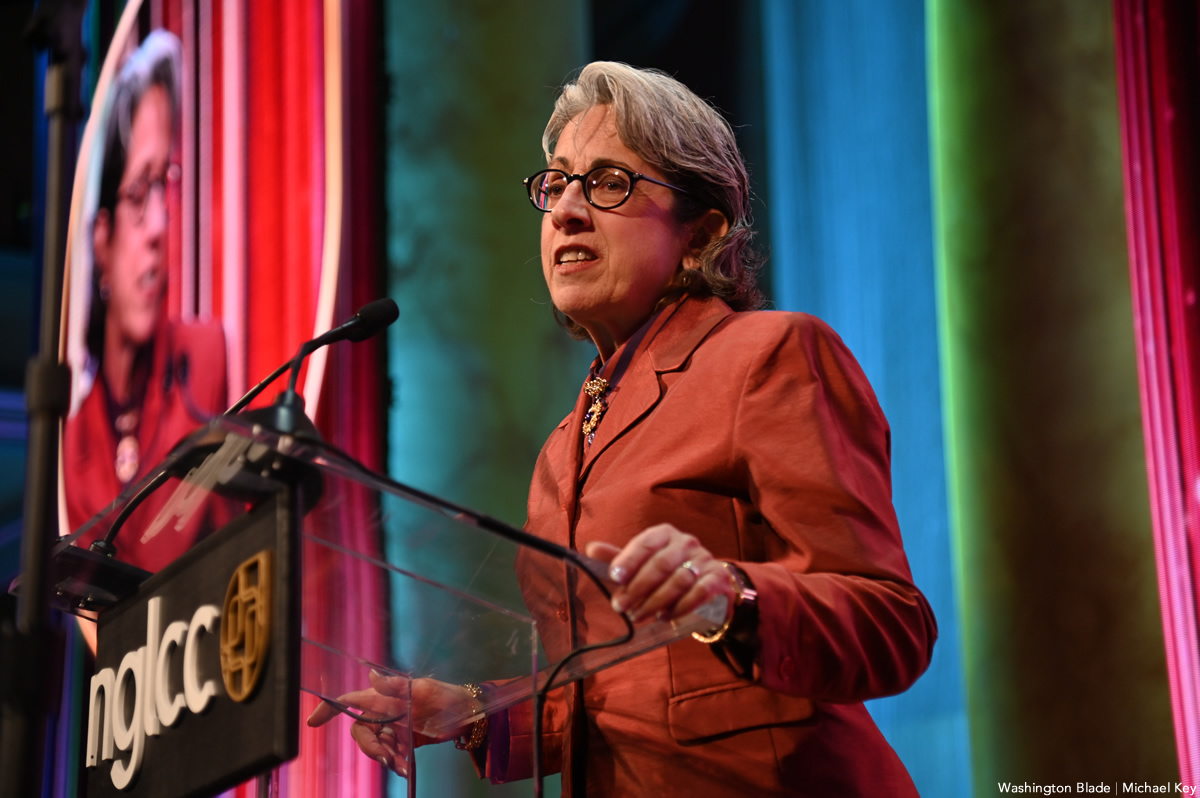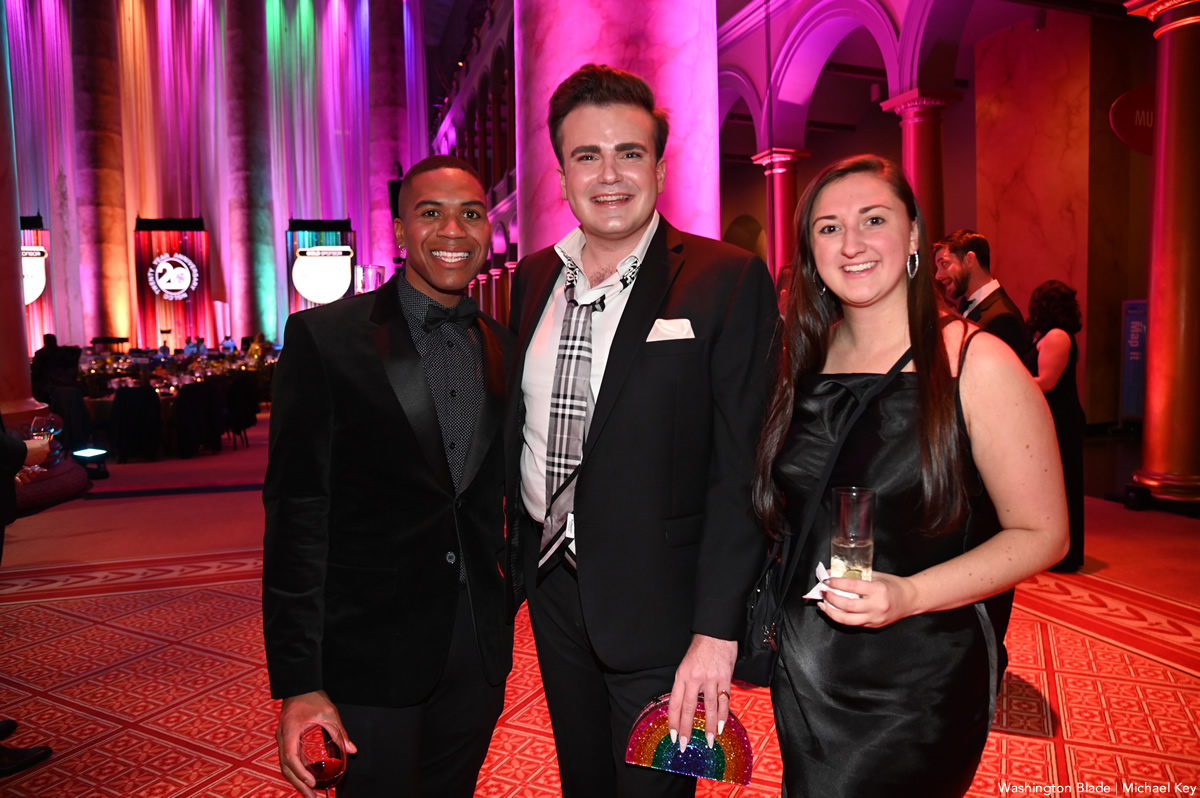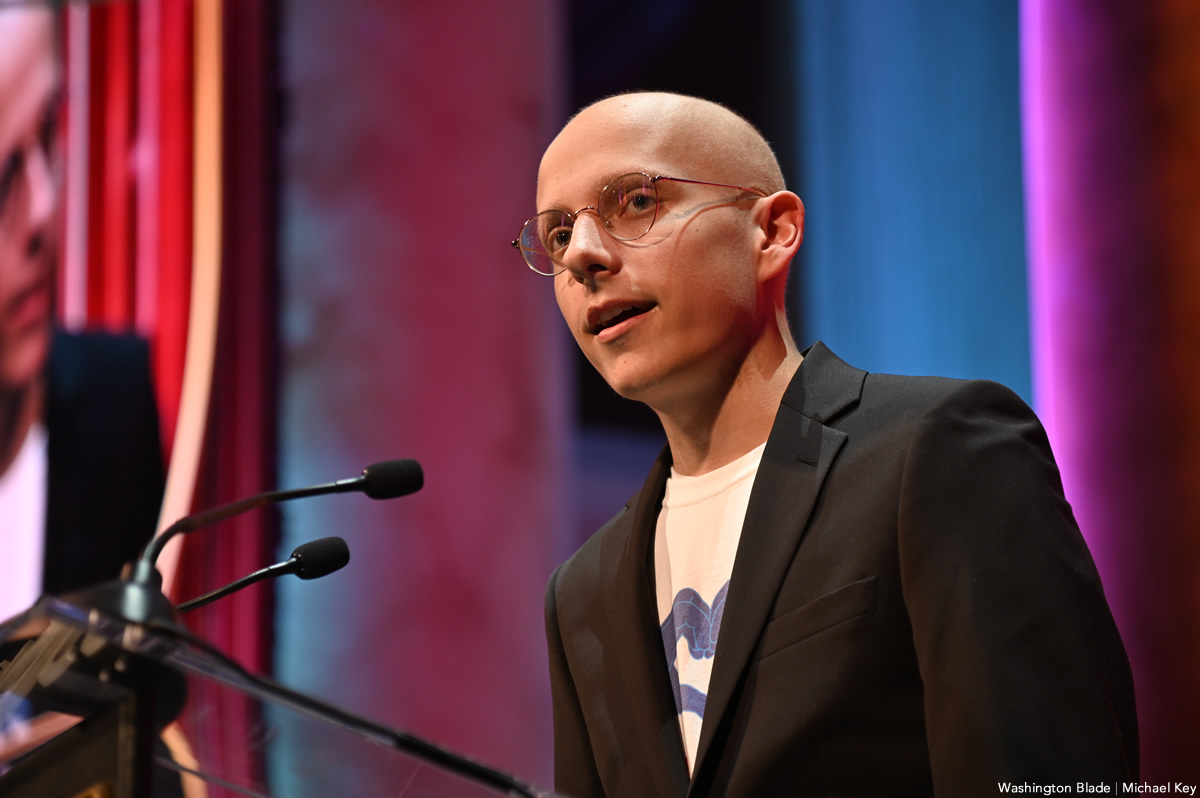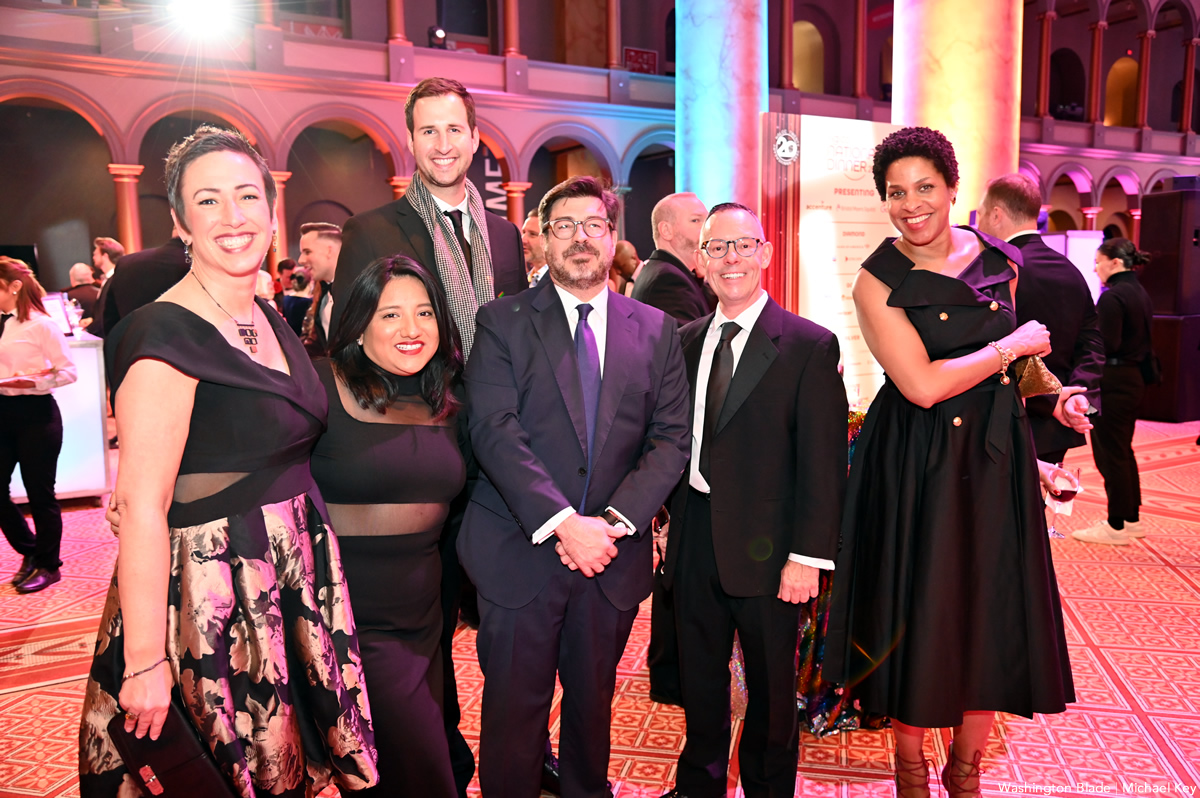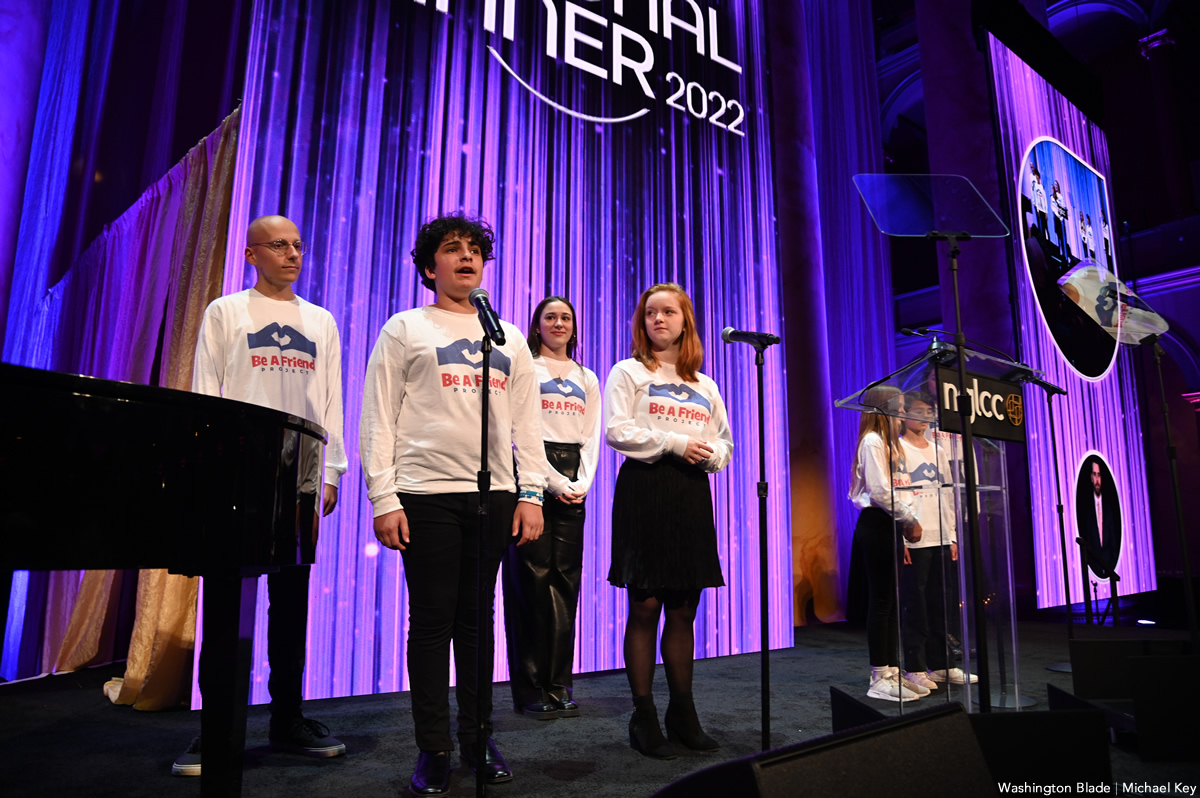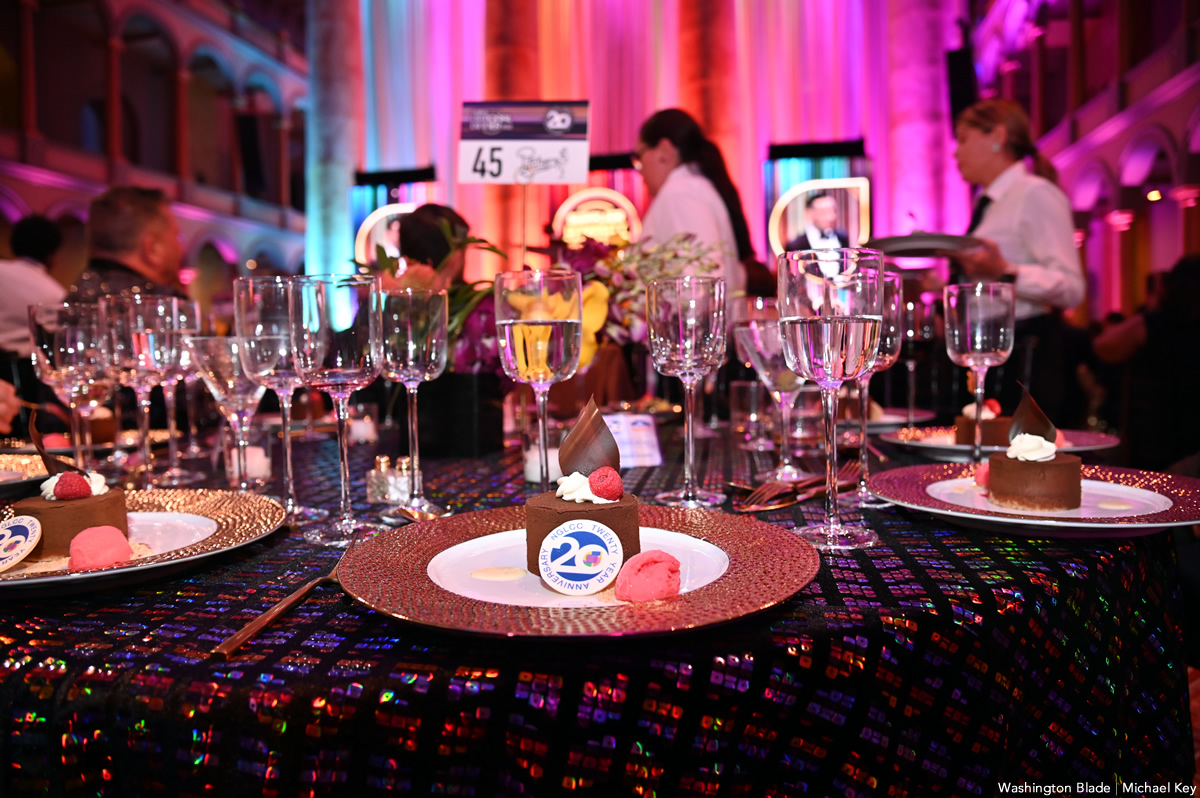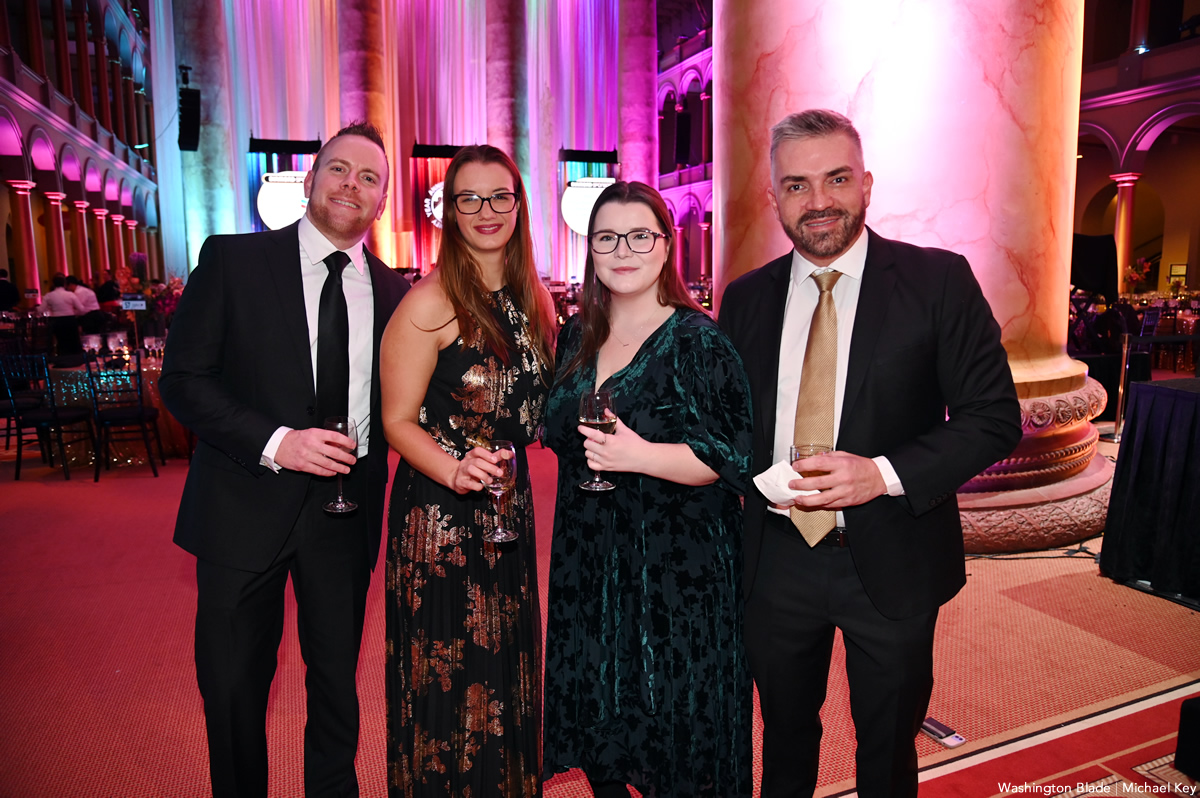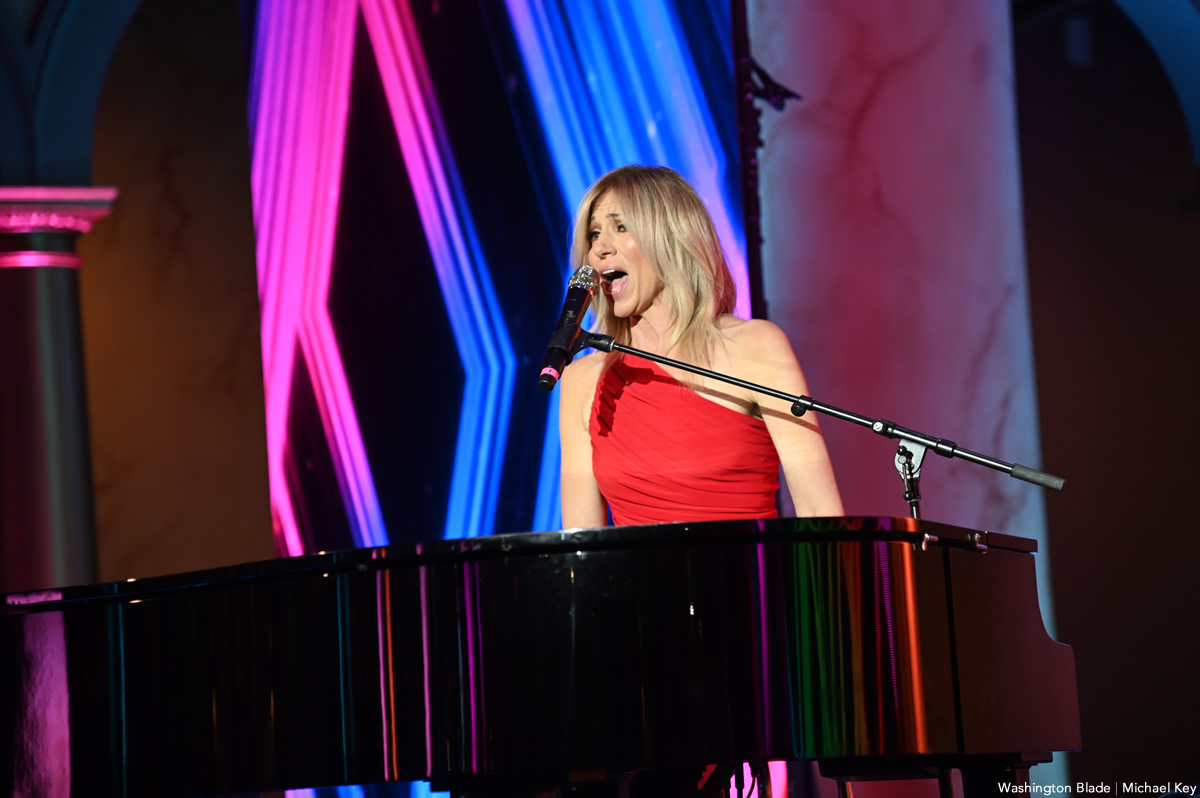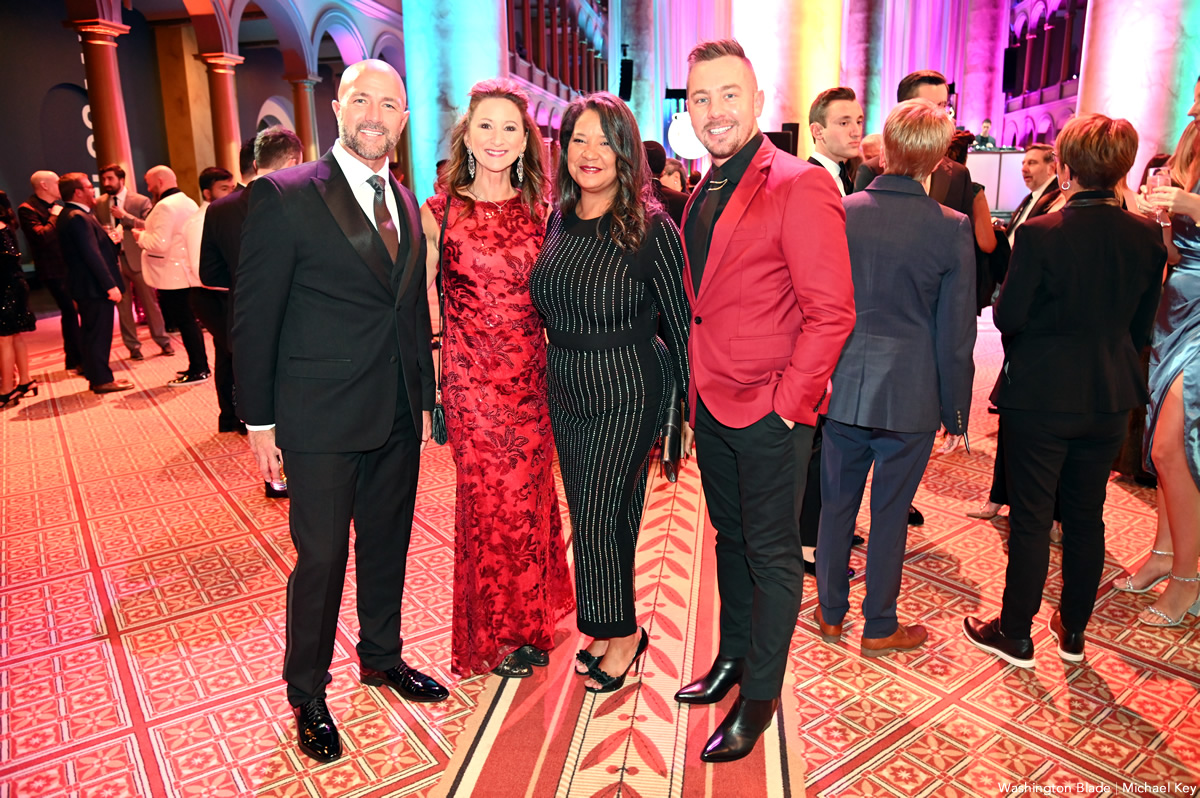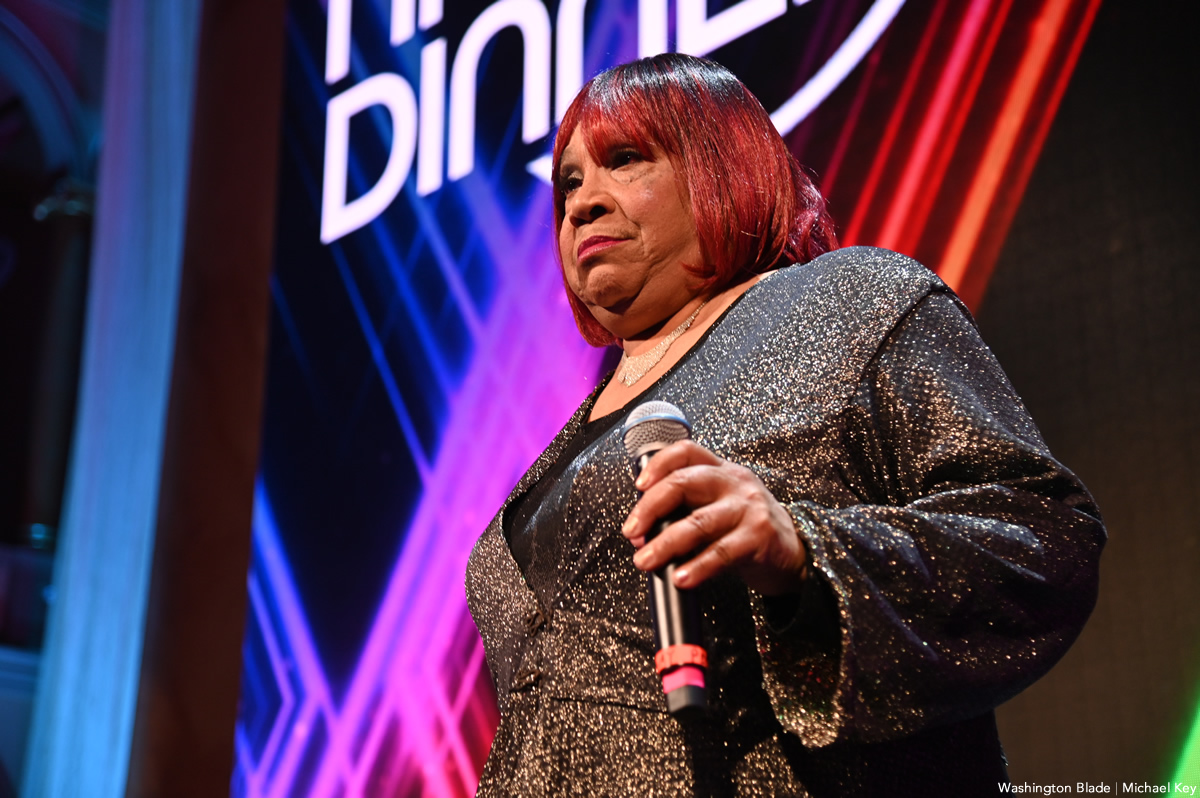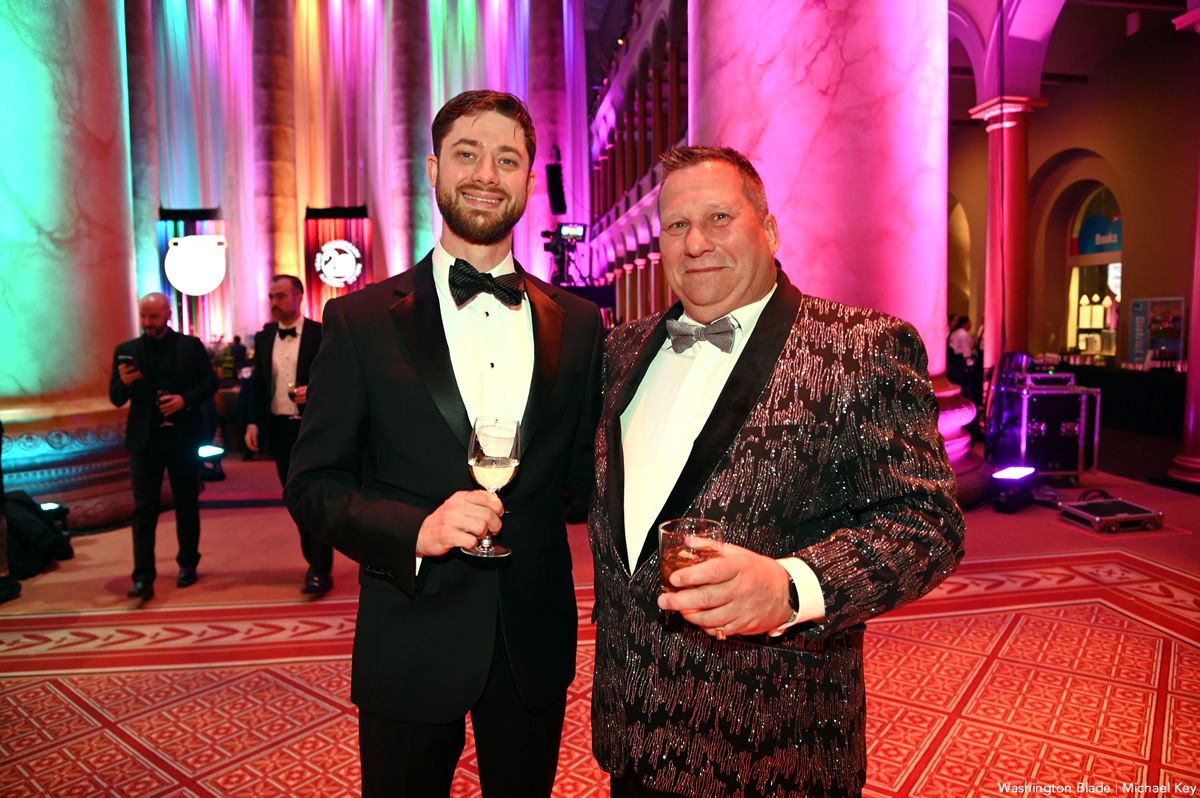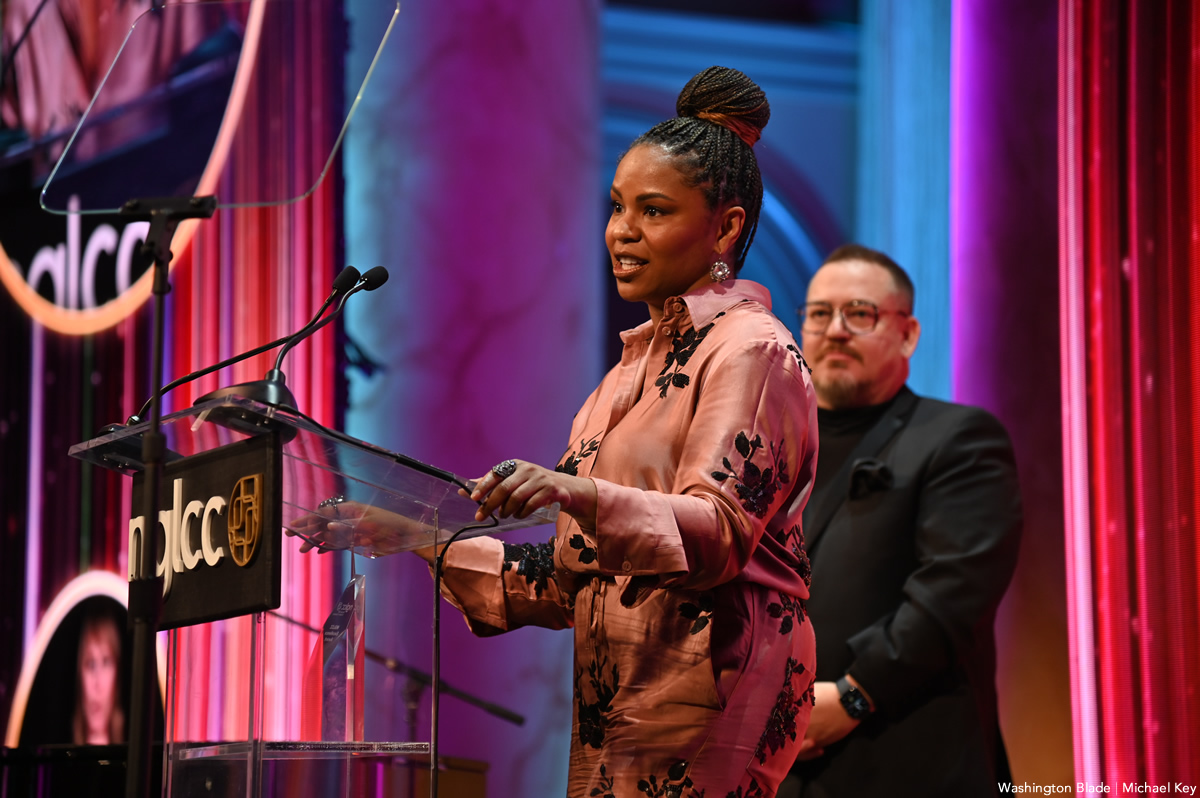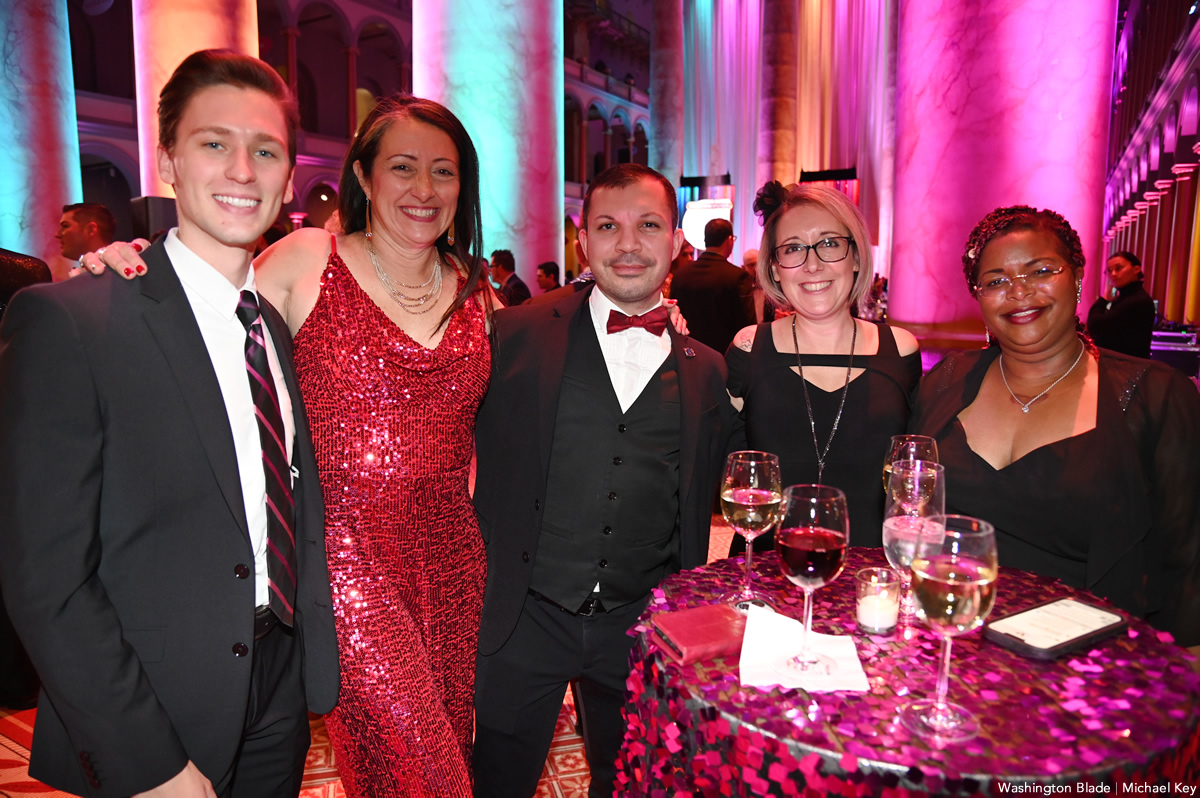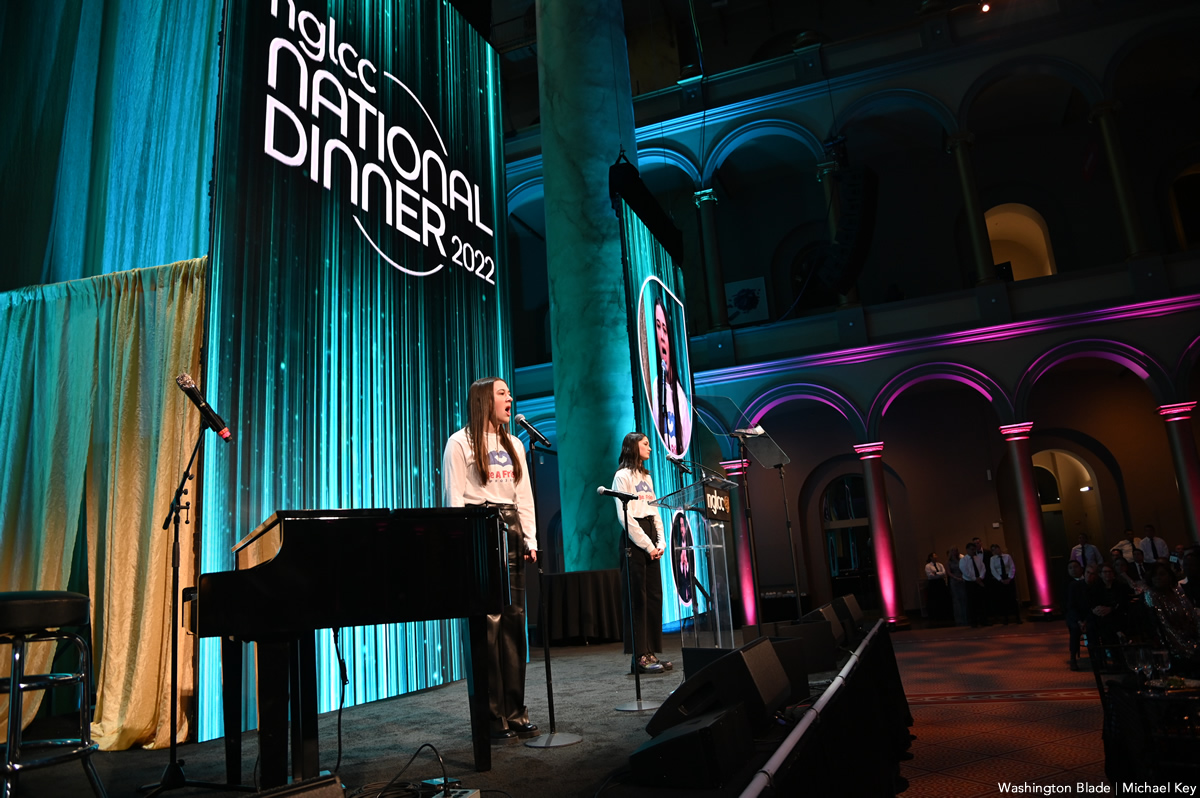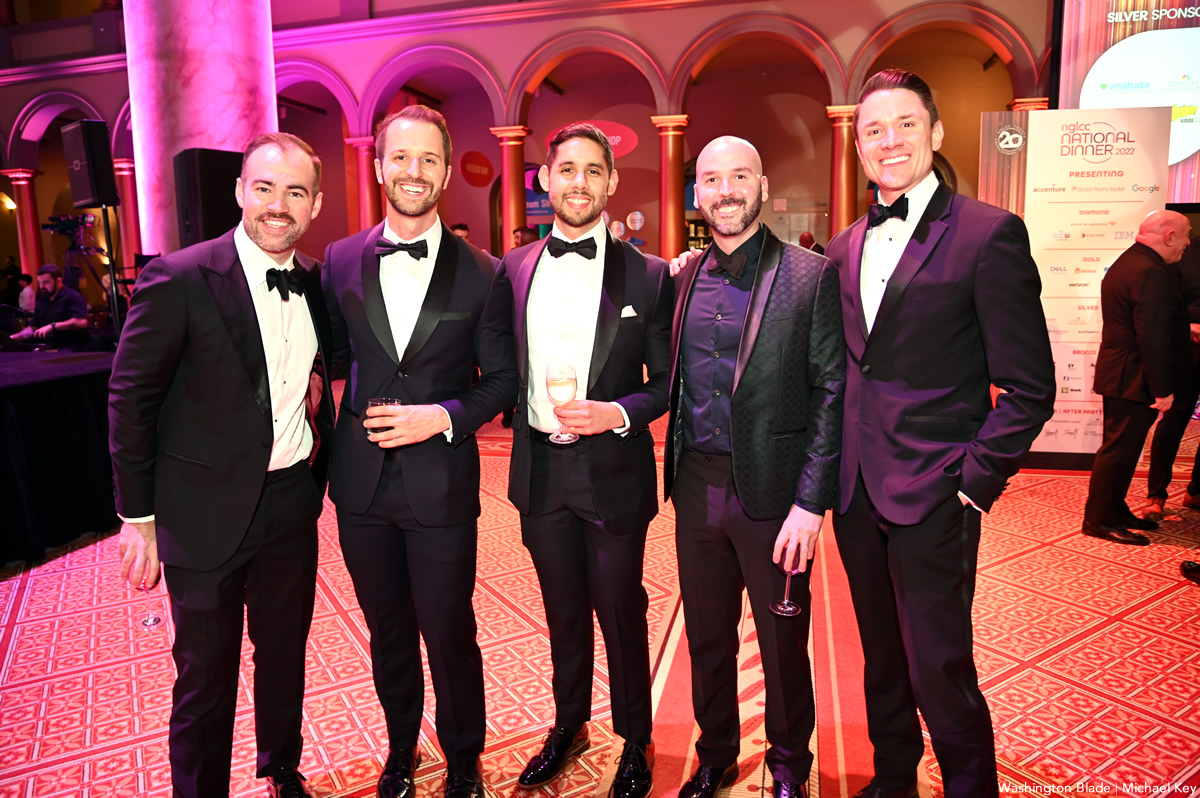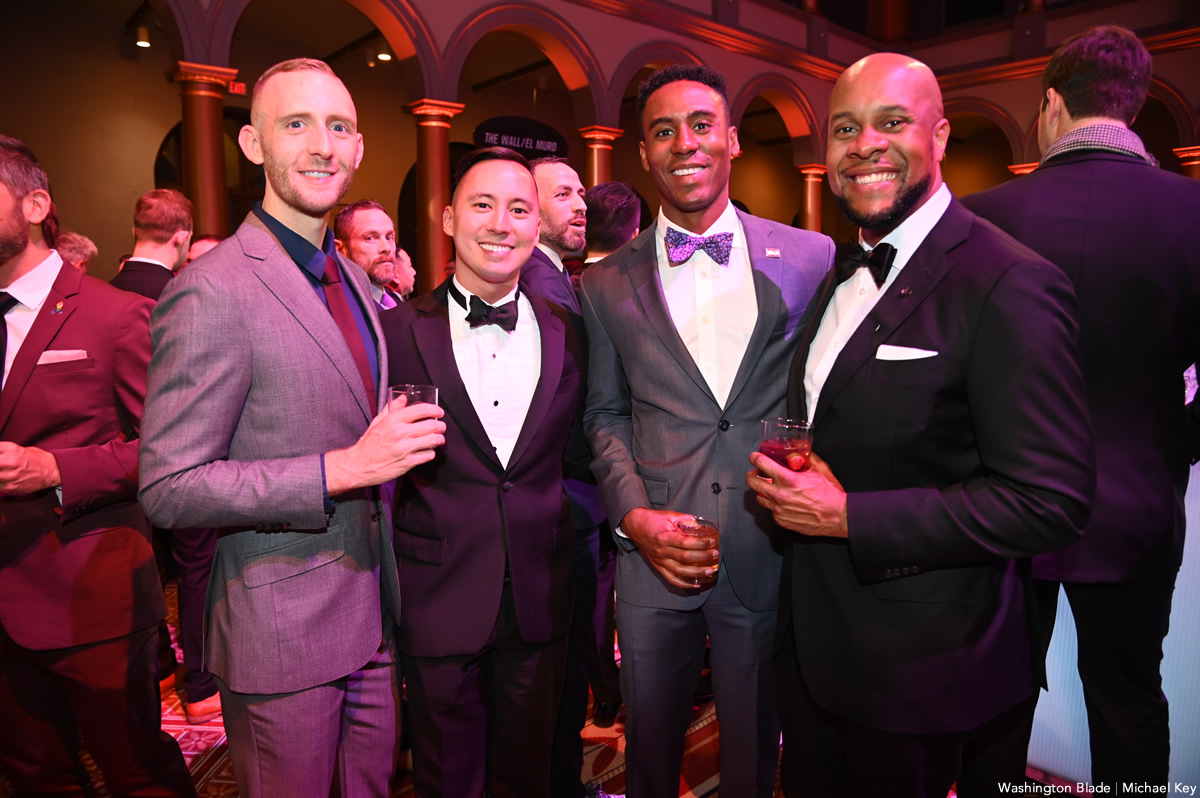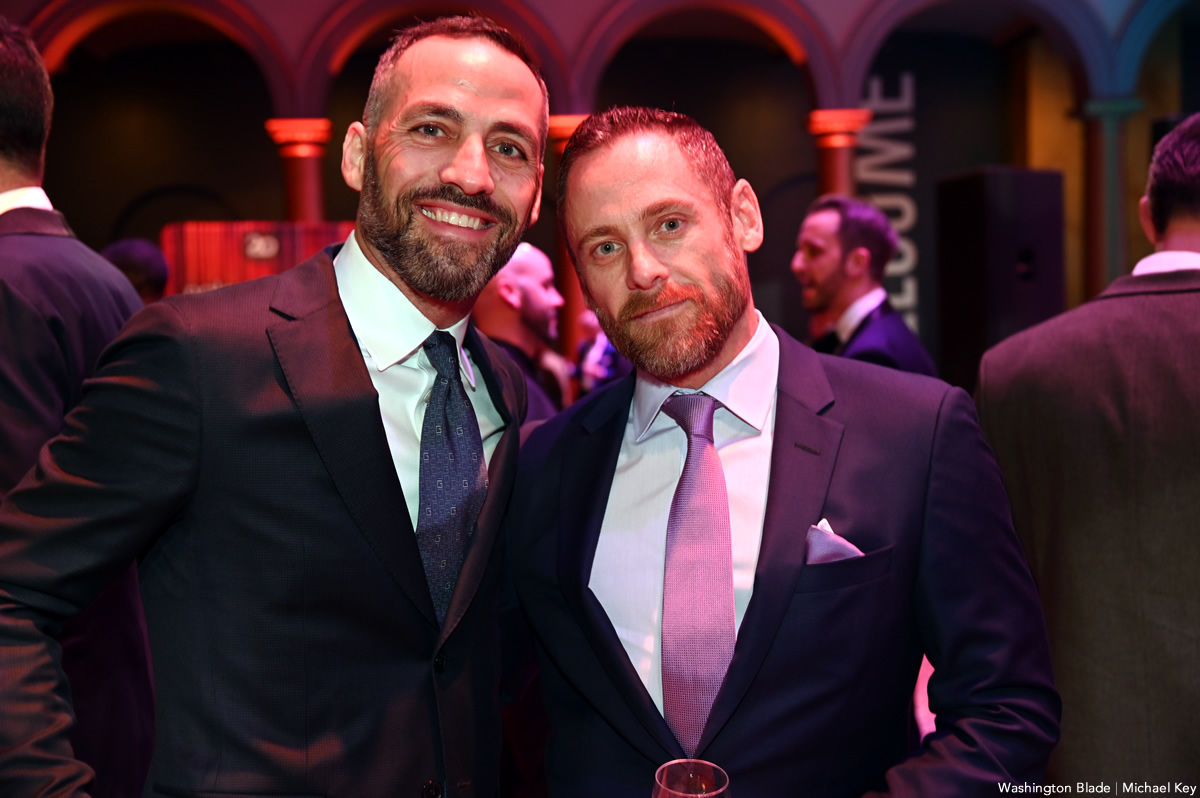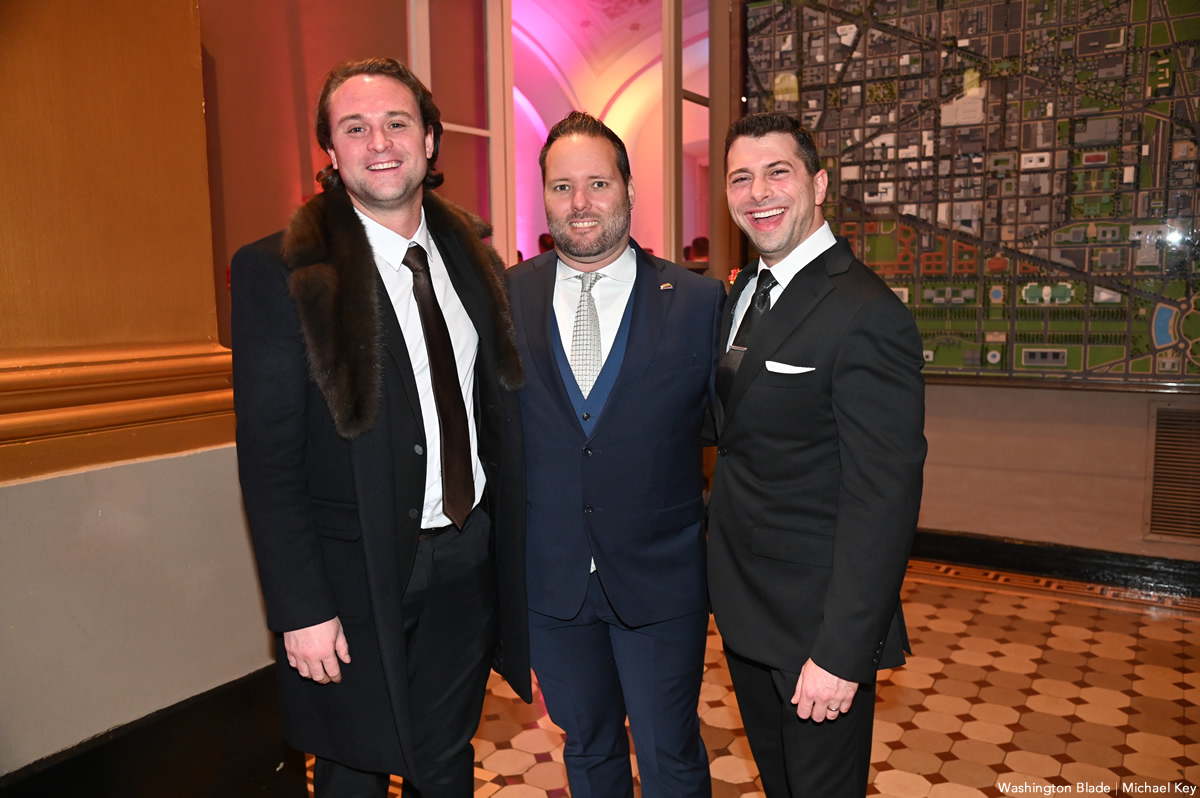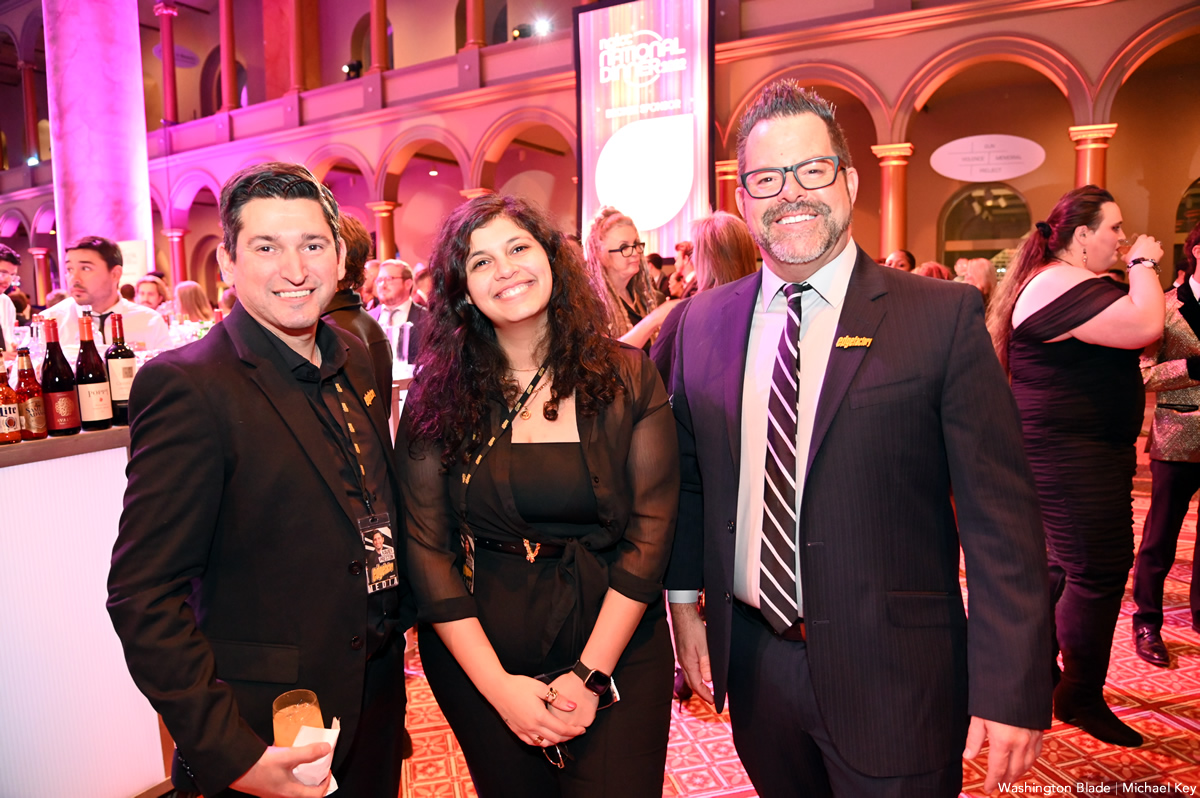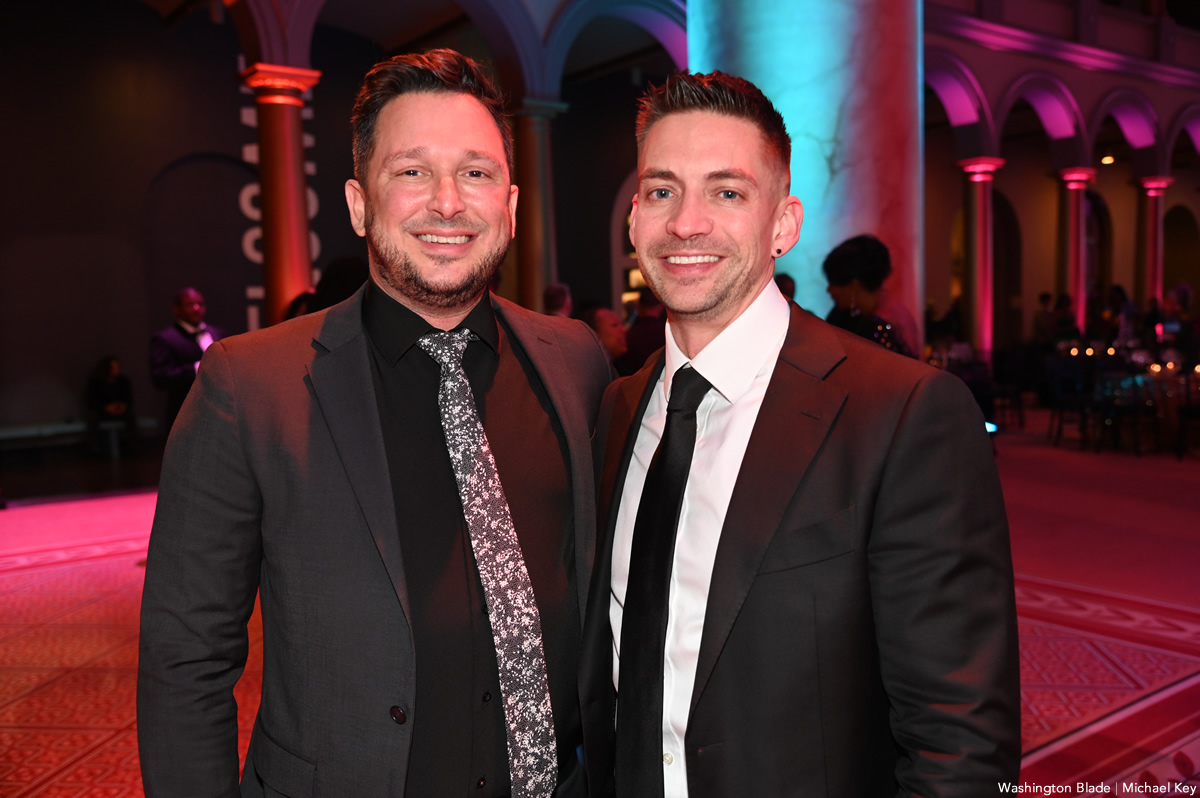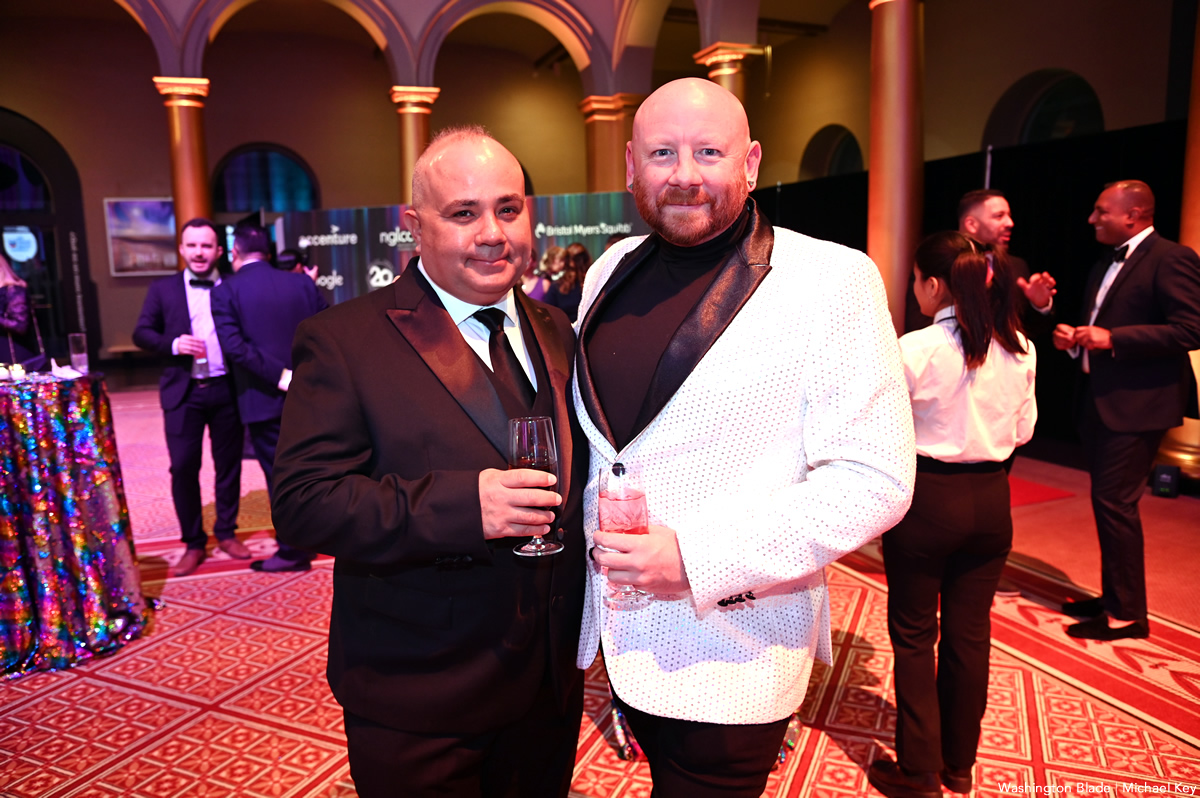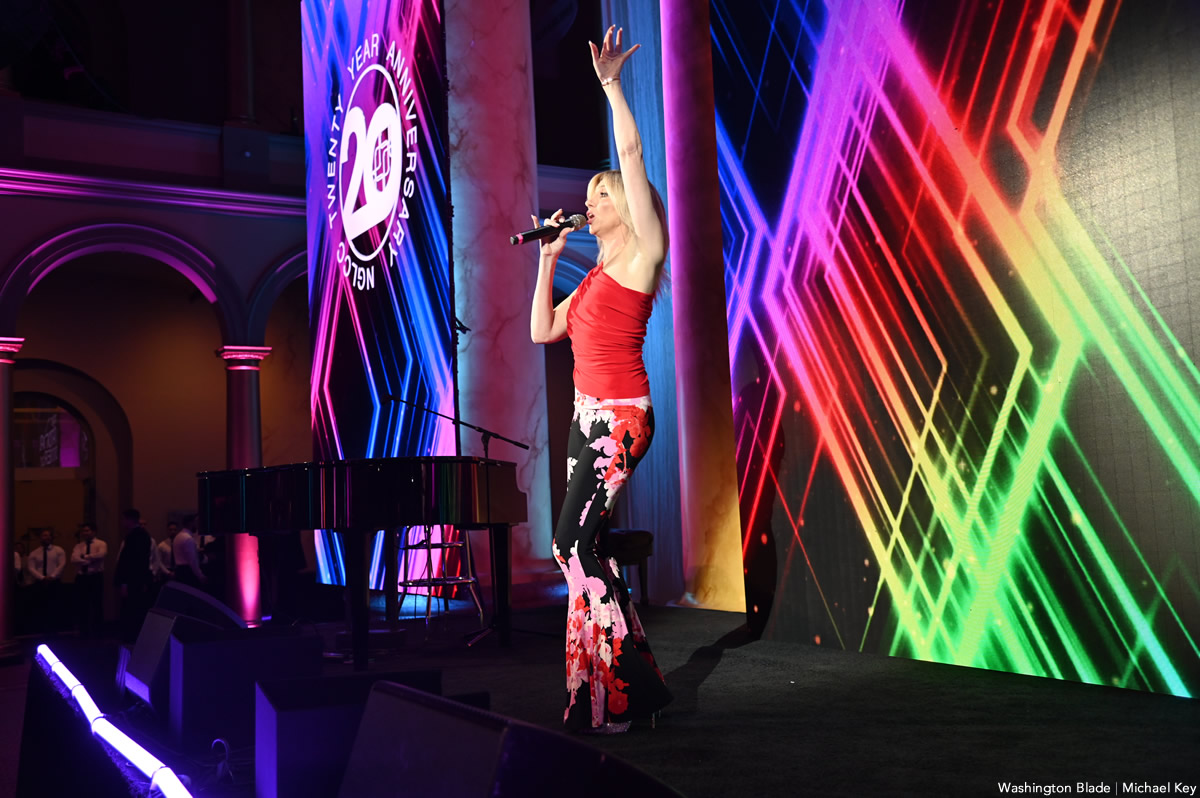 Covering the 20th annual @NGLCC National Dinner for @WashBlade pic.twitter.com/pbwFBzCCZS

— Michael Patrick Key (@MichaelKeyWB) November 19, 2022
PHOTOS: Fuchsia Ball
Shea Couleé performs at Capital Pride event held at Echostage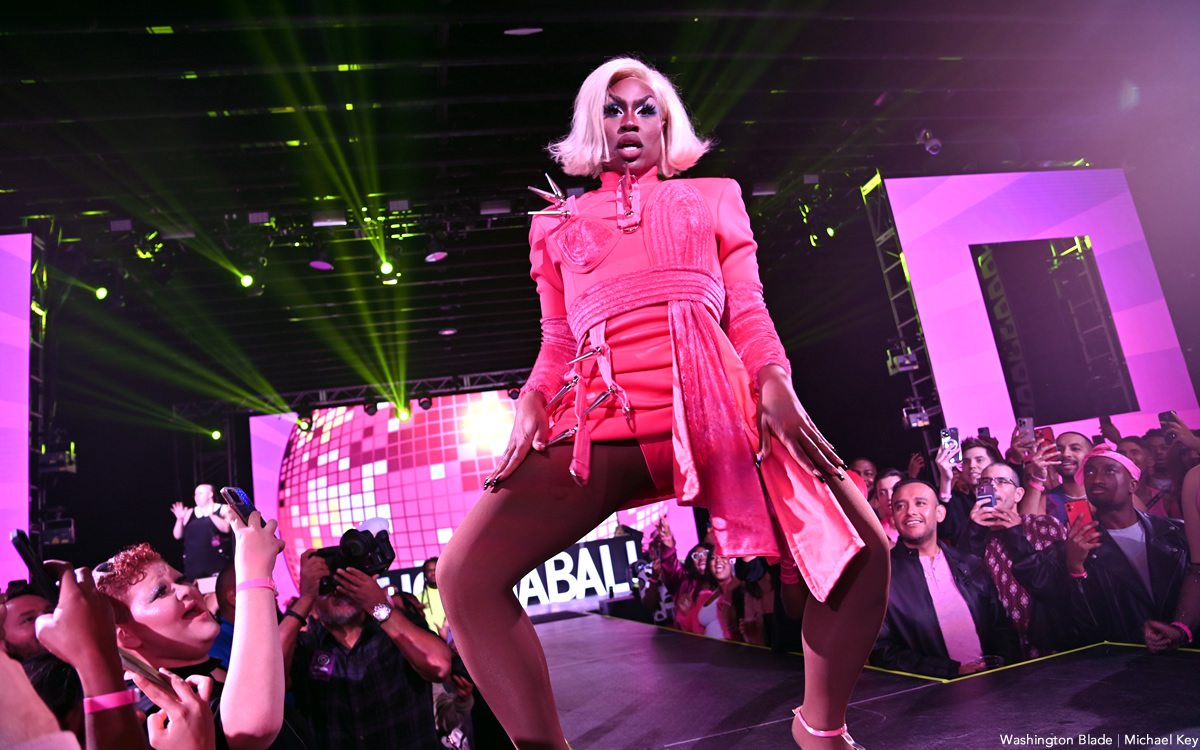 Capital Pride Alliance held The Fuchsia Ball at Echostage on Saturday, Nov. 12. Music was provided by DJs Electrox, Tracy Young and Joe Gauthreaux. The event was hosted by Vagenesis and featured performances by the House of Garcon, Bang and Shea Couleé.
(Washington Blade photos by Michael Key)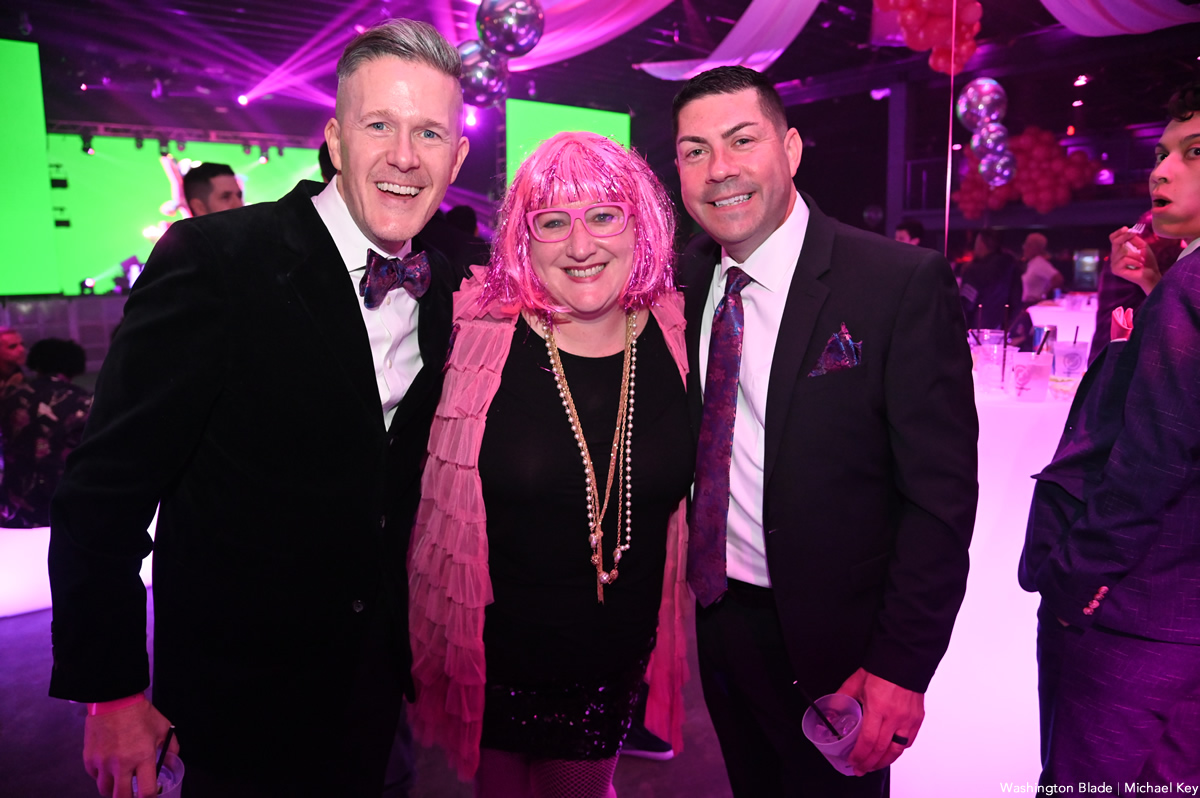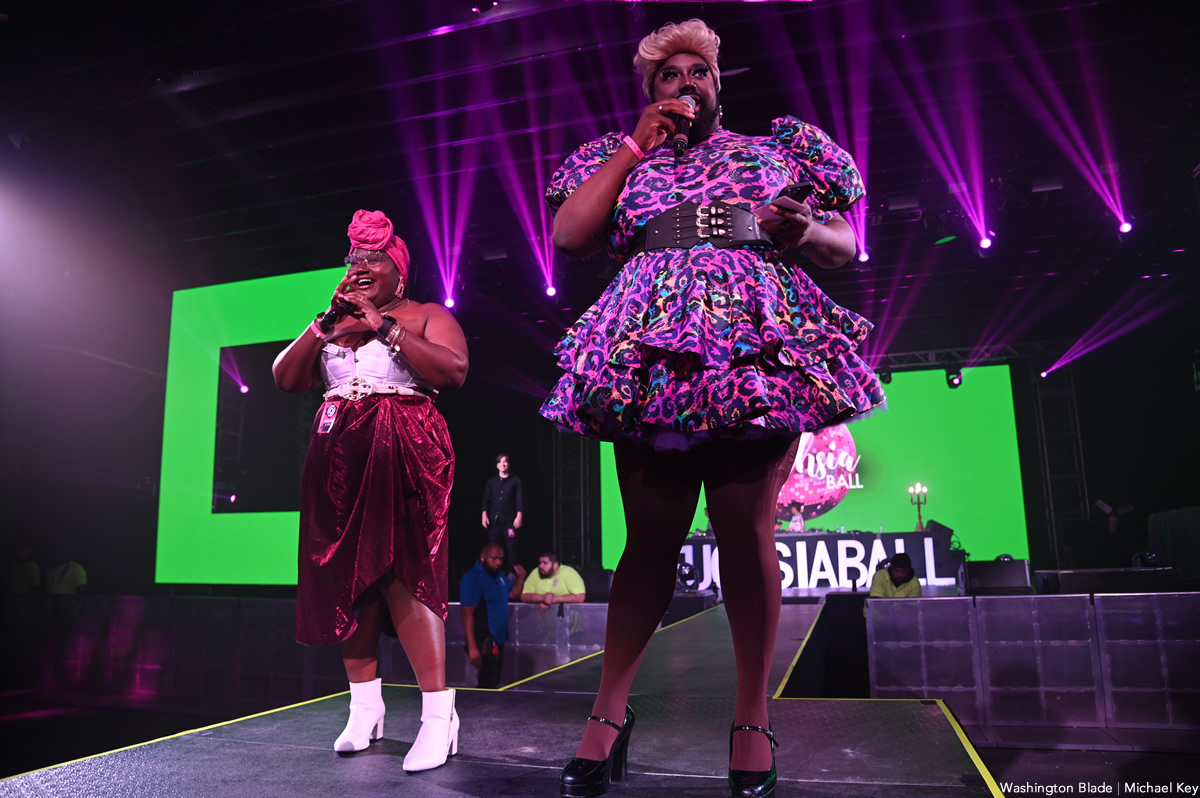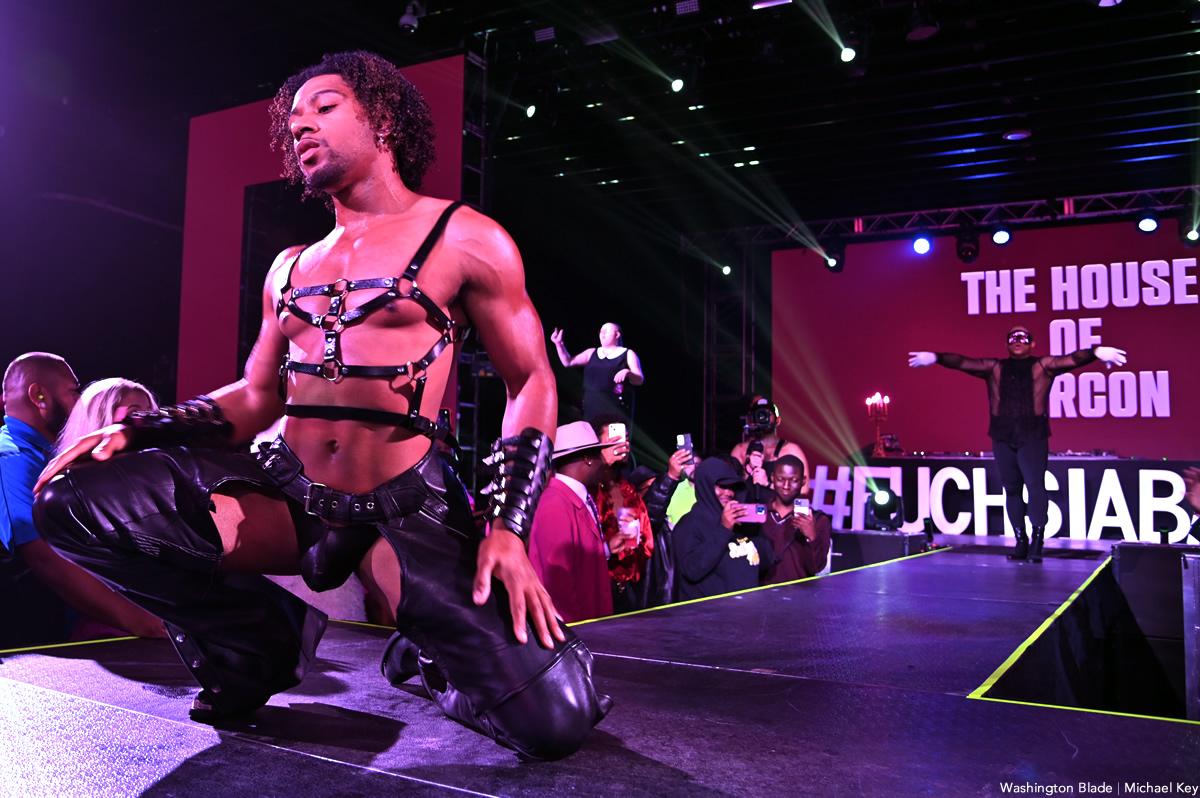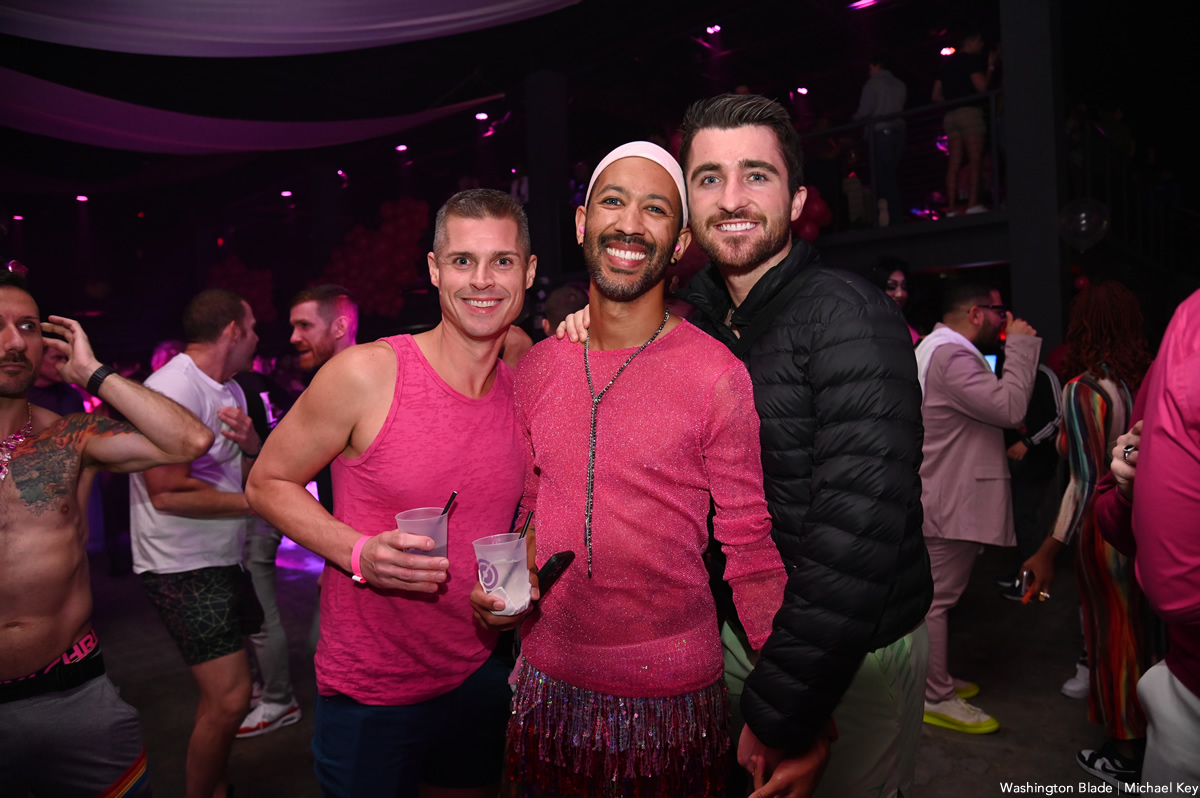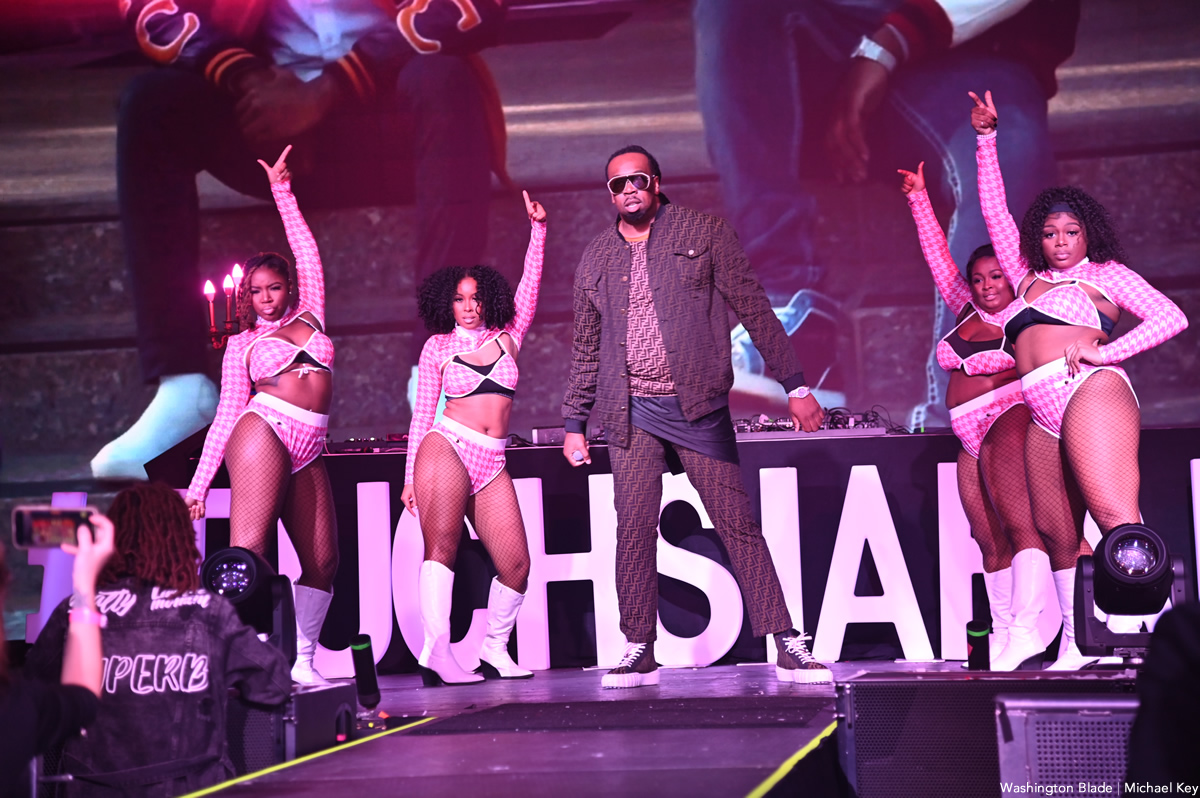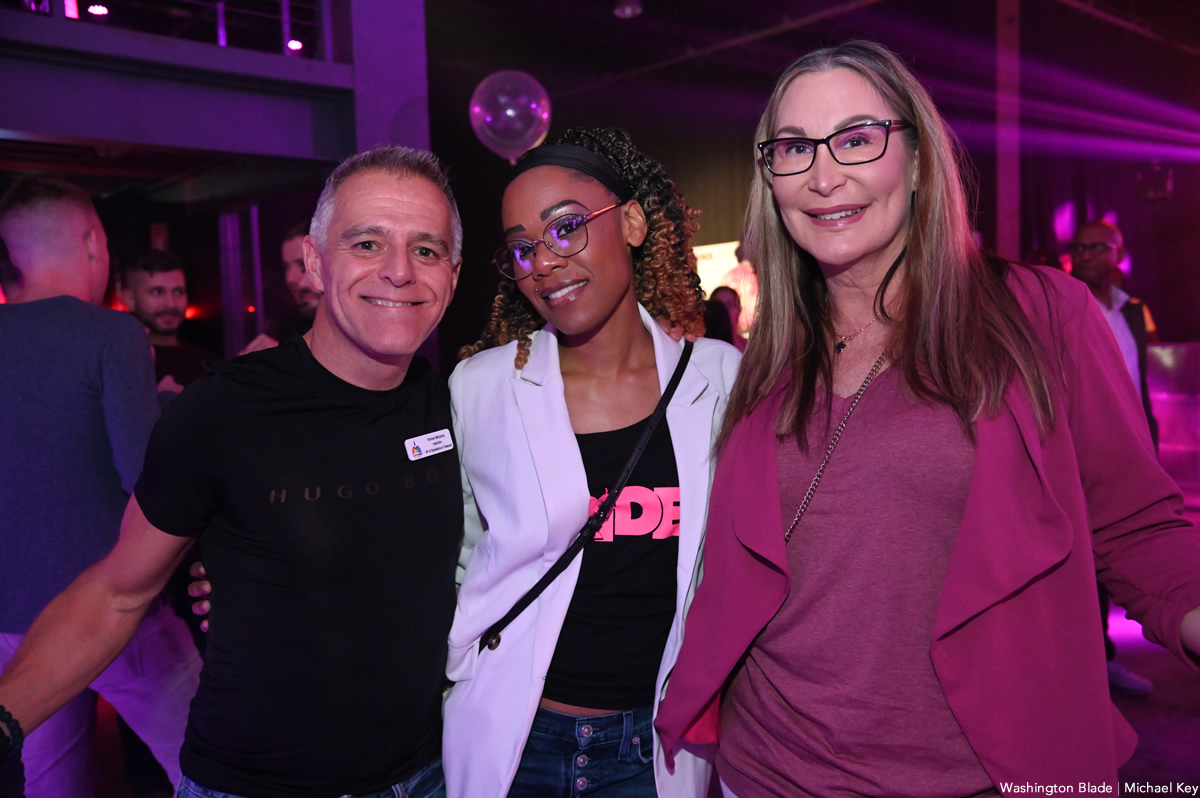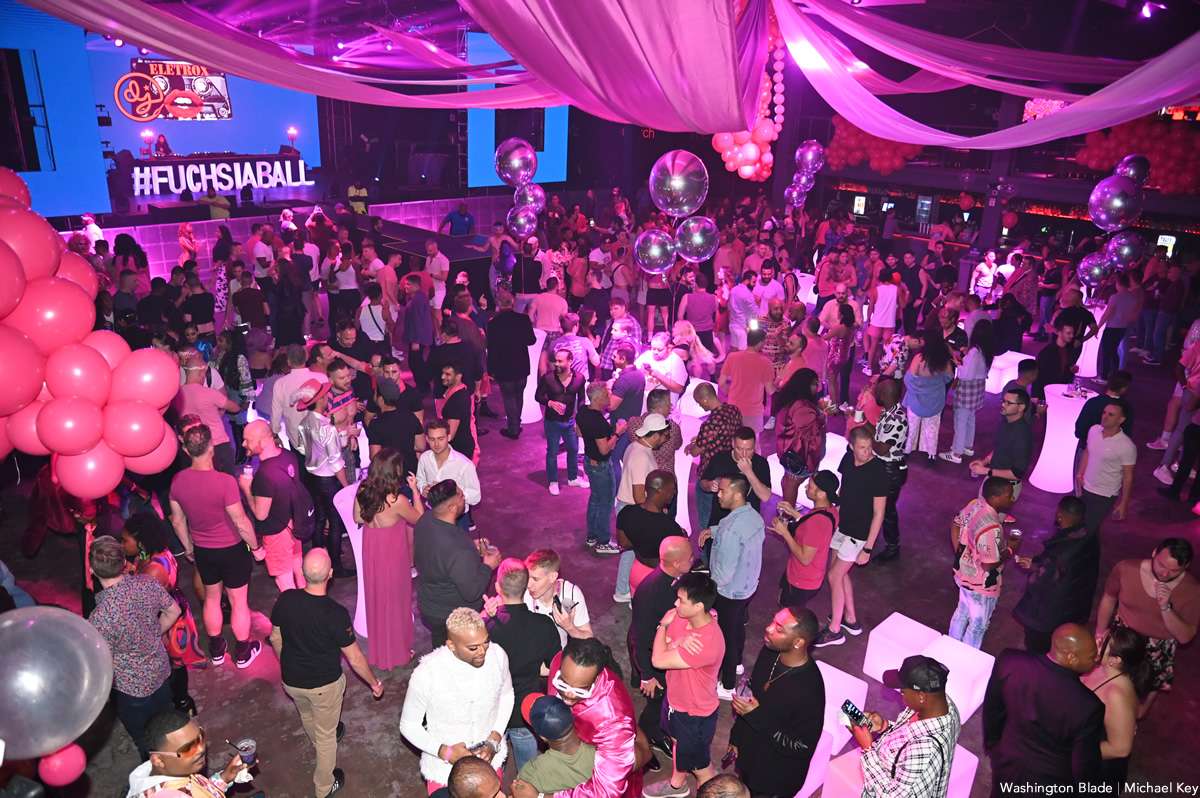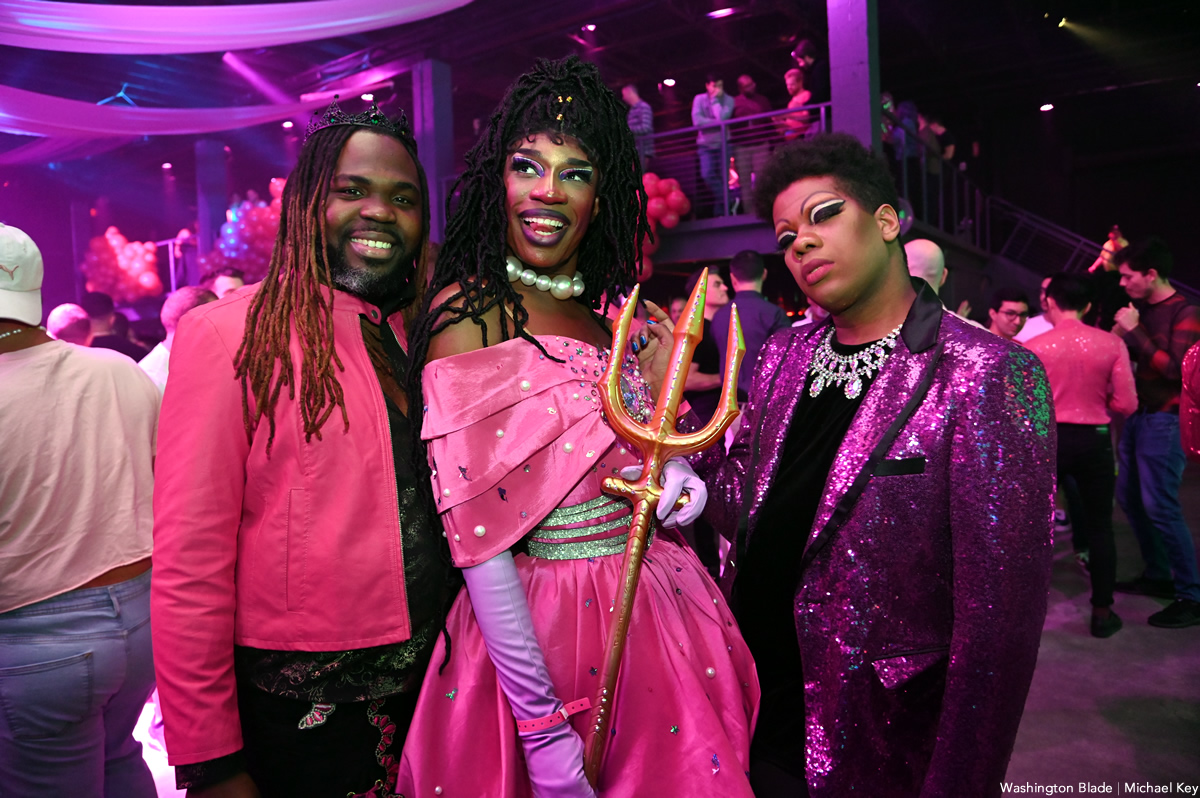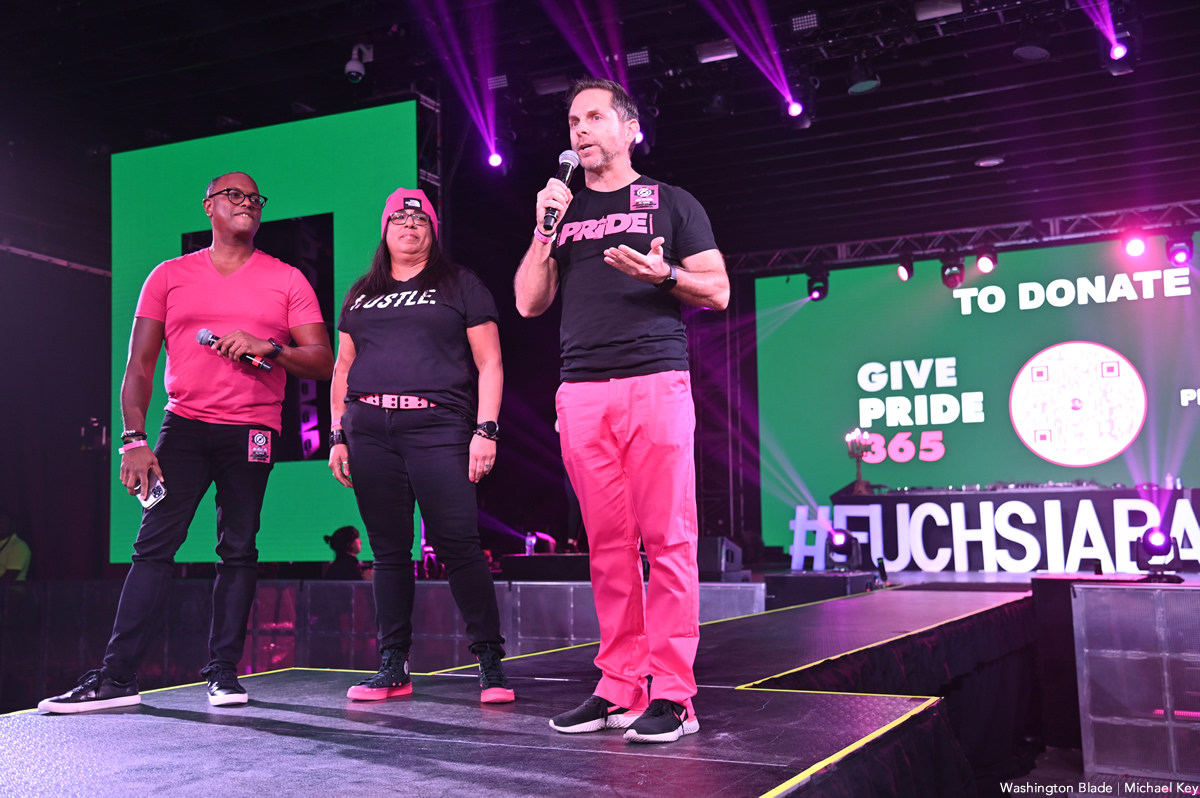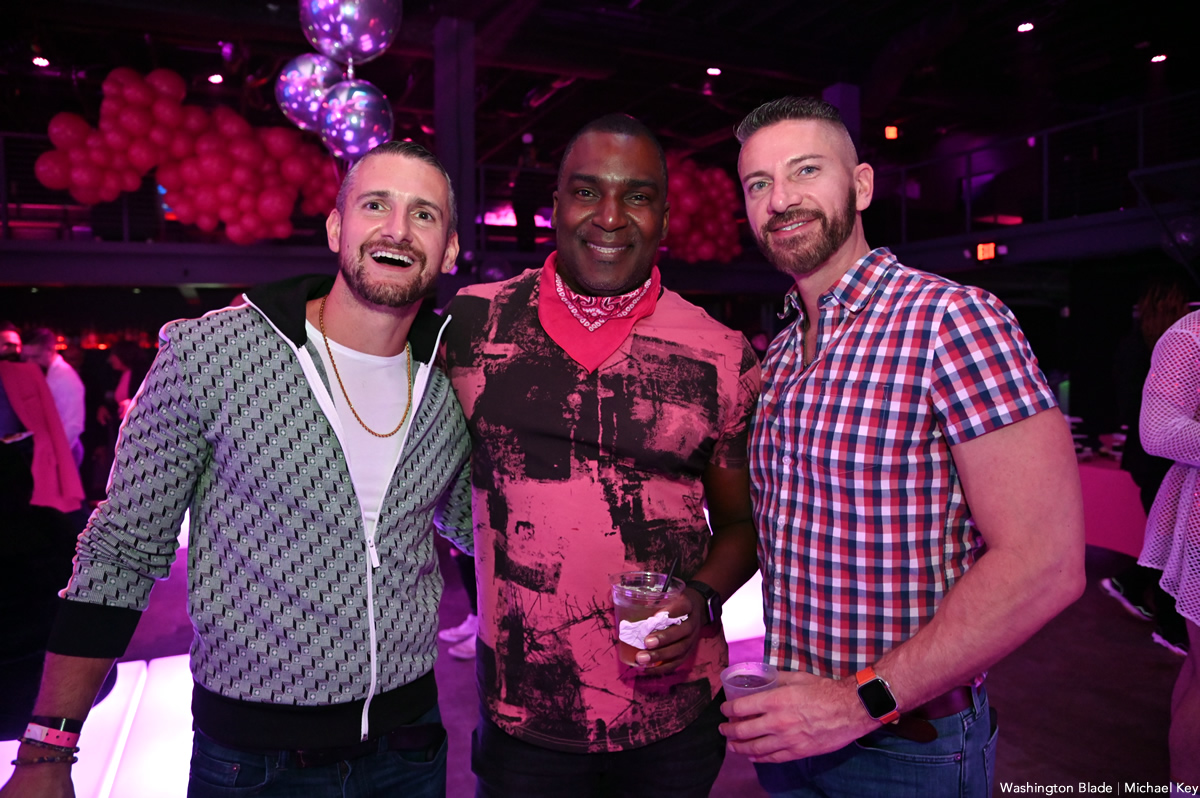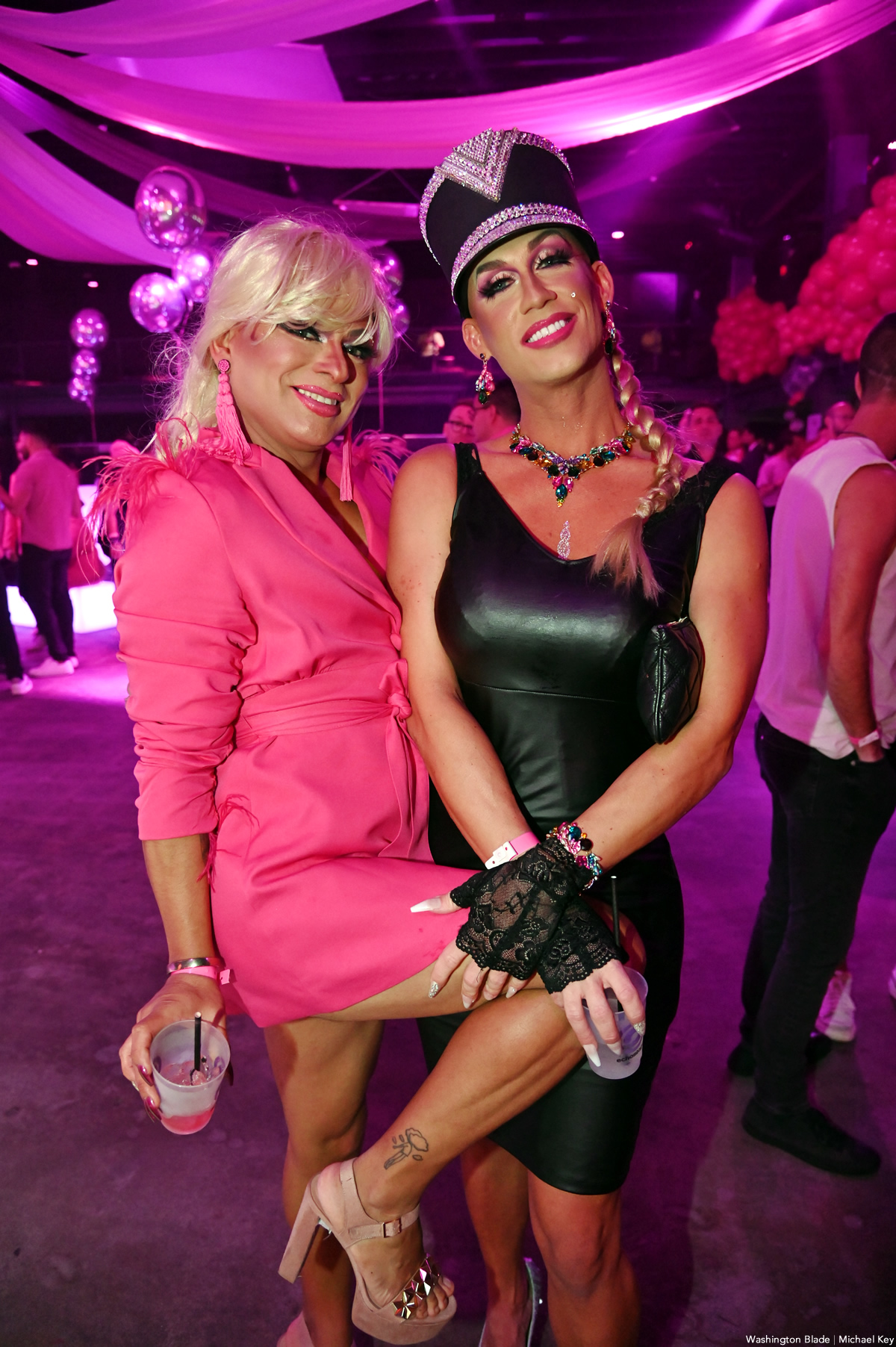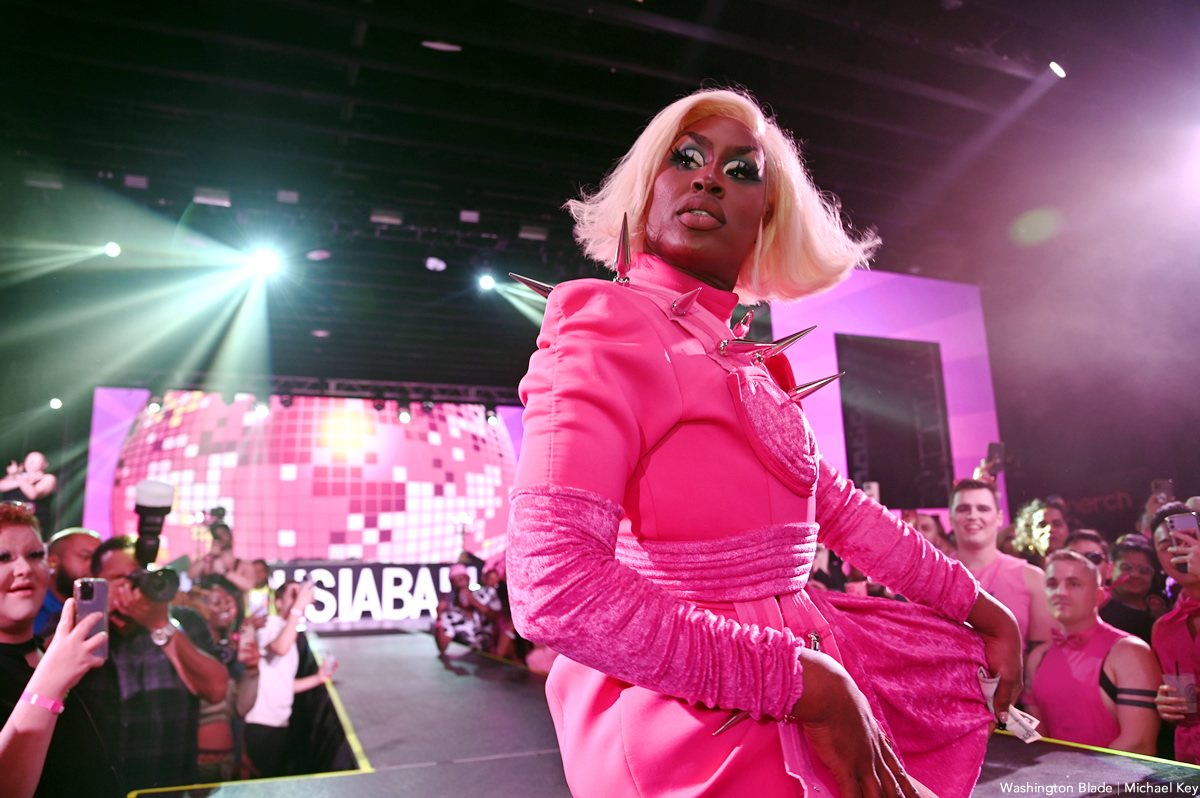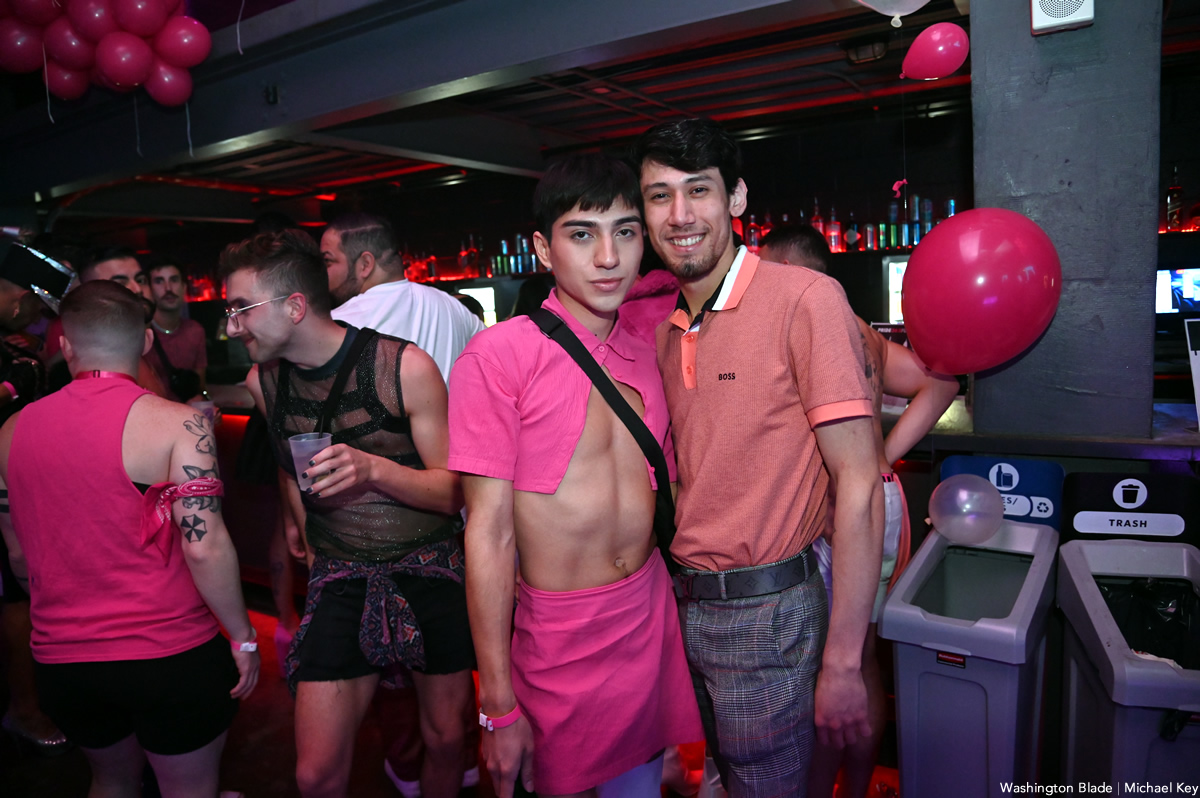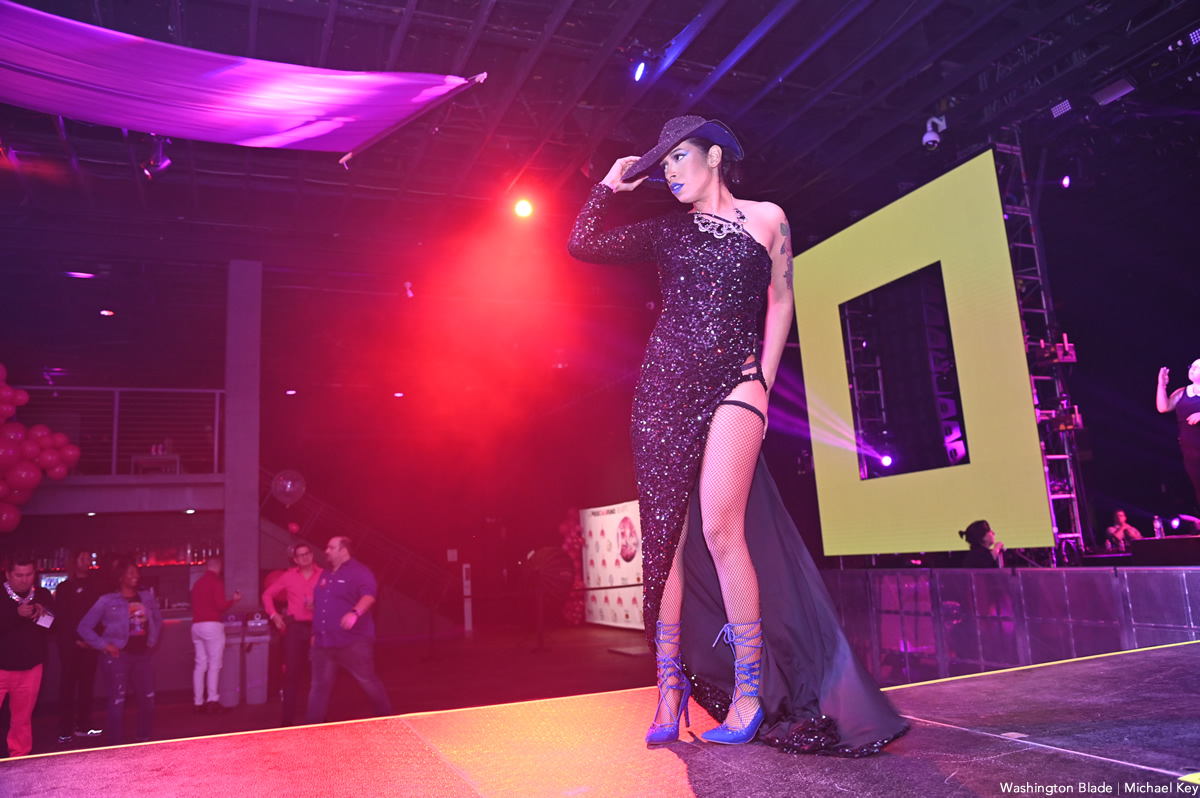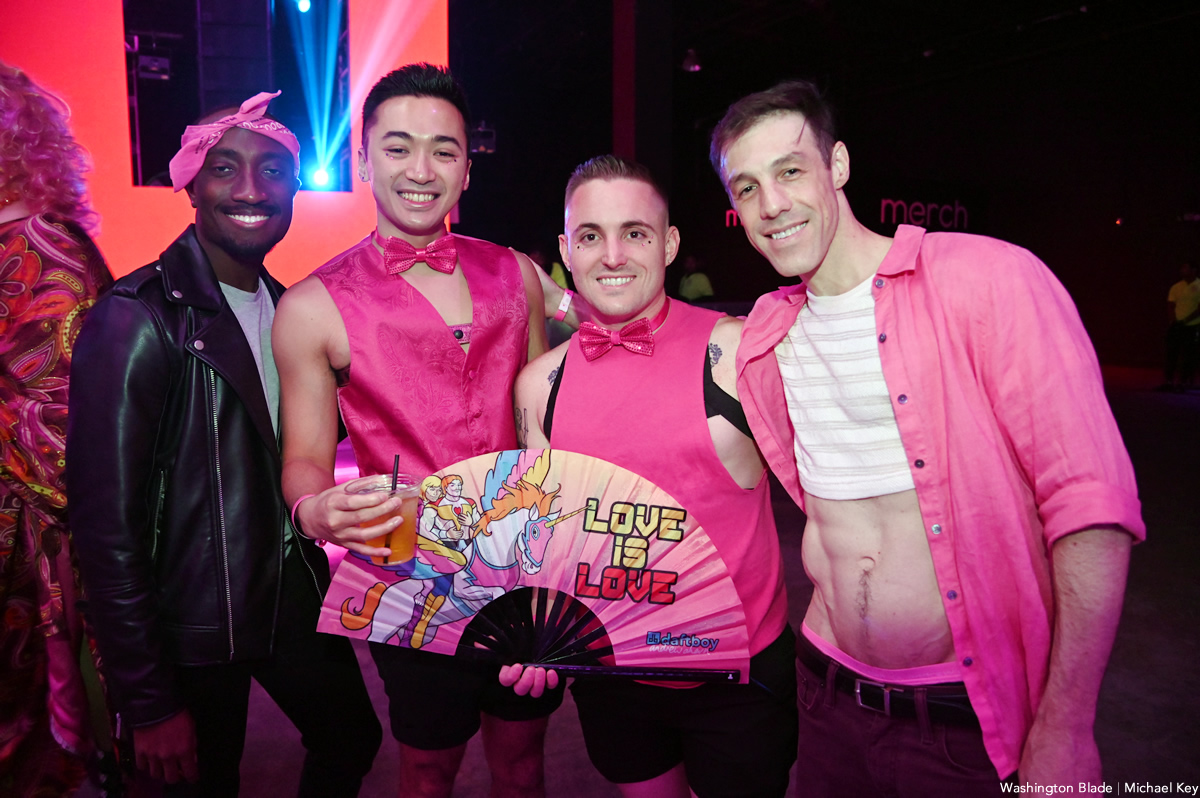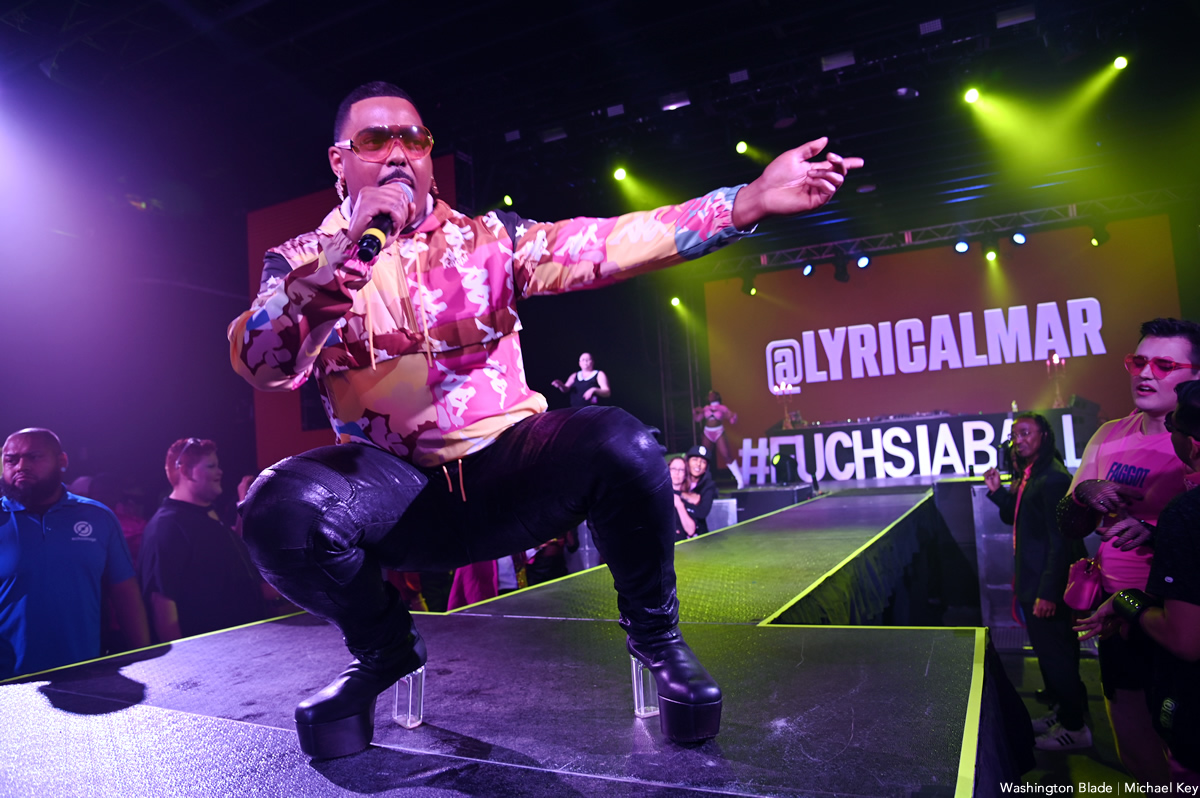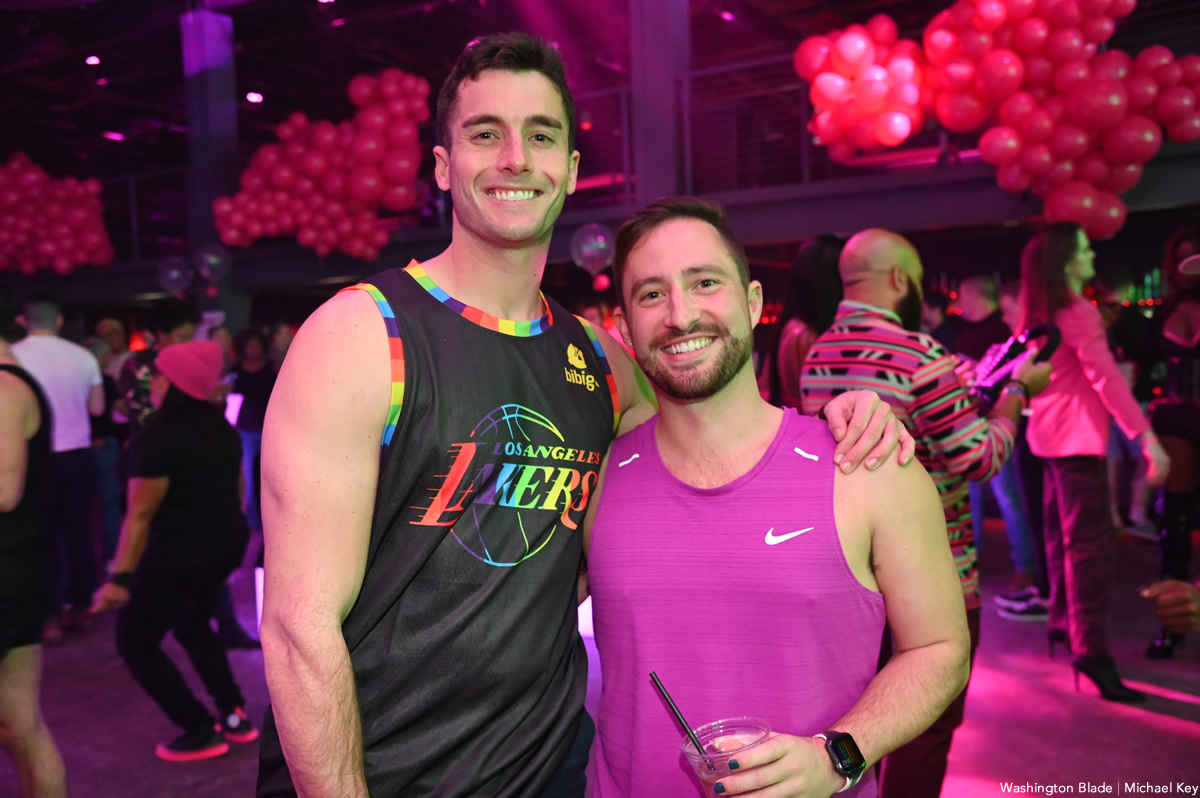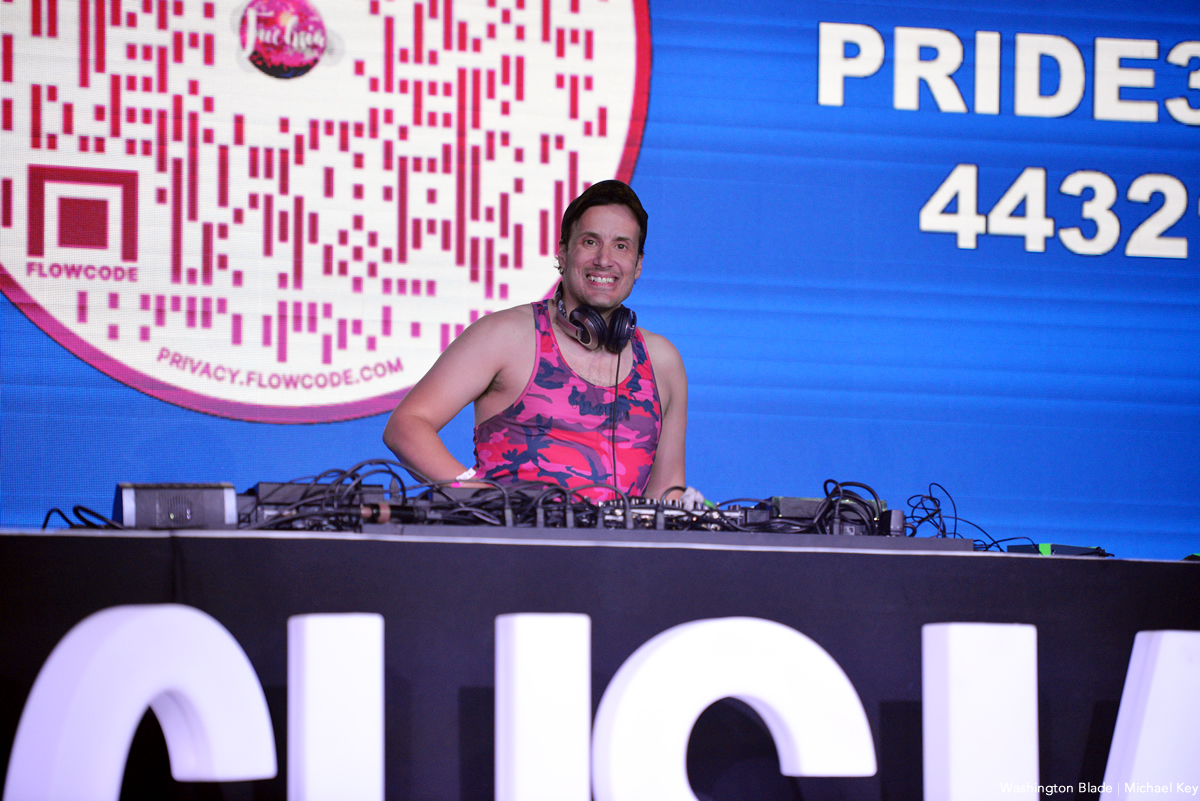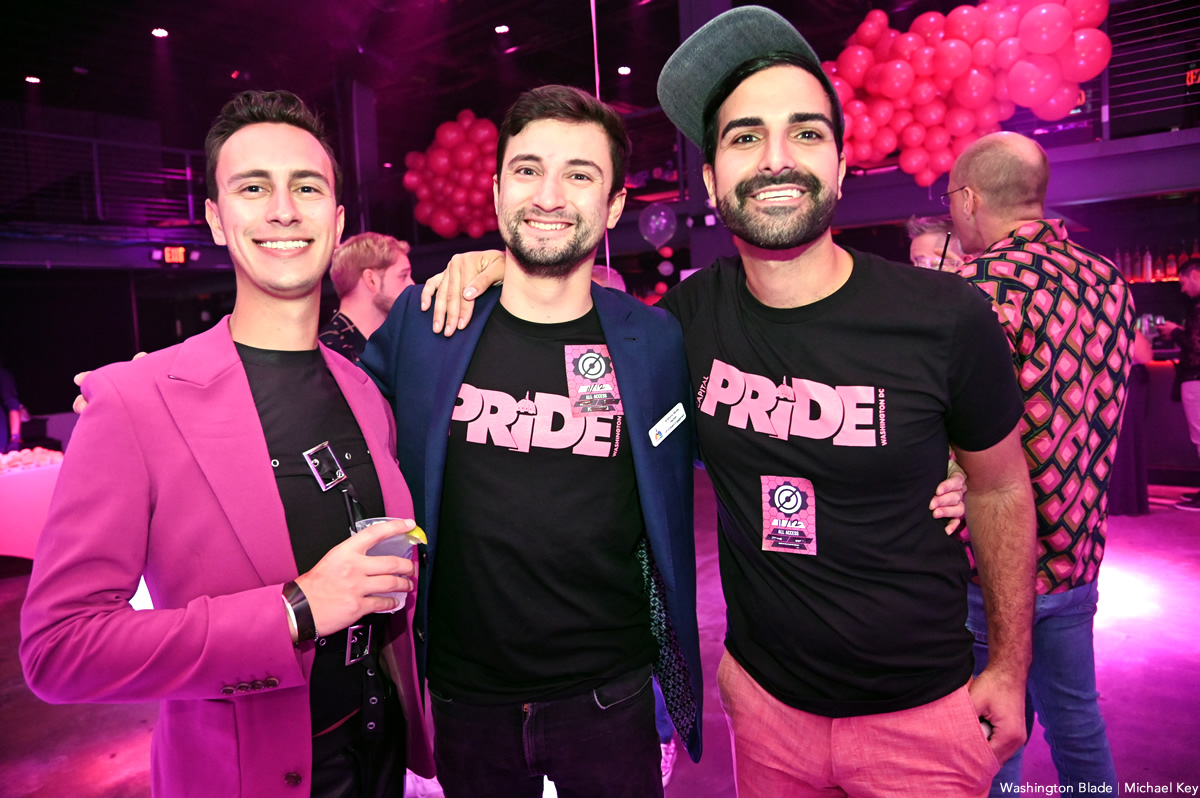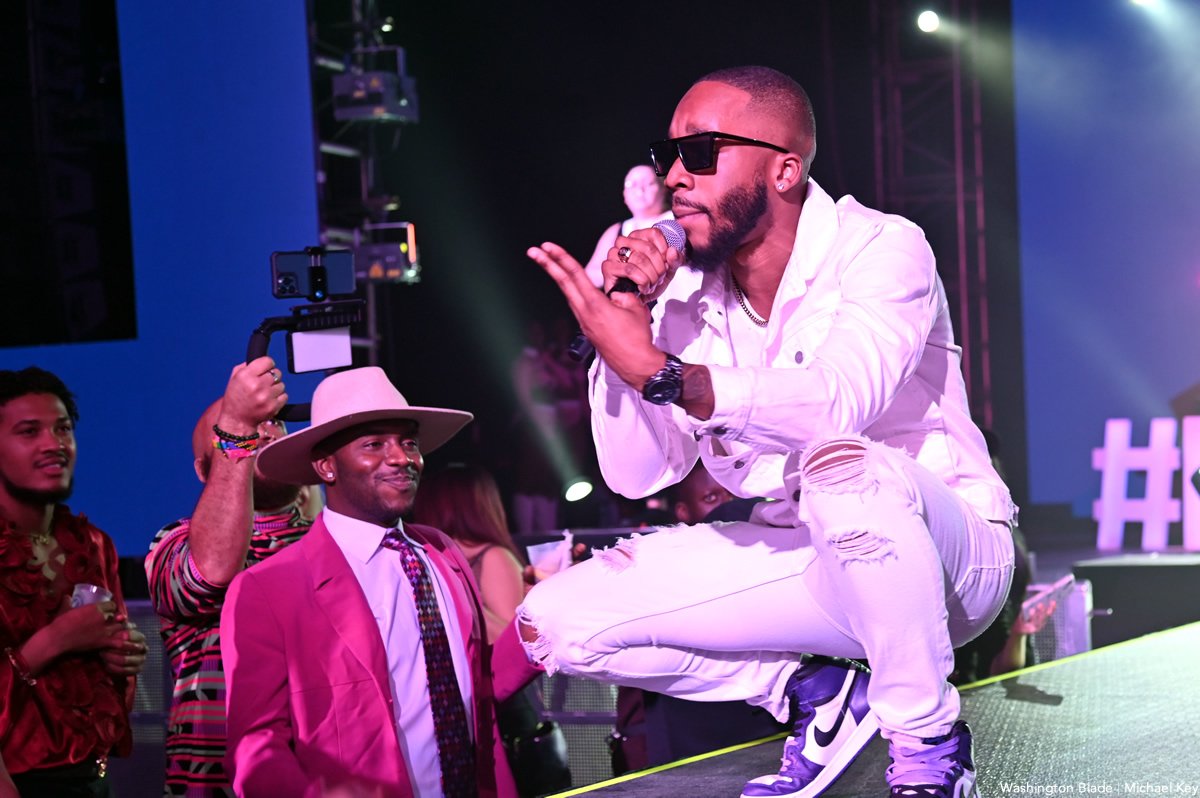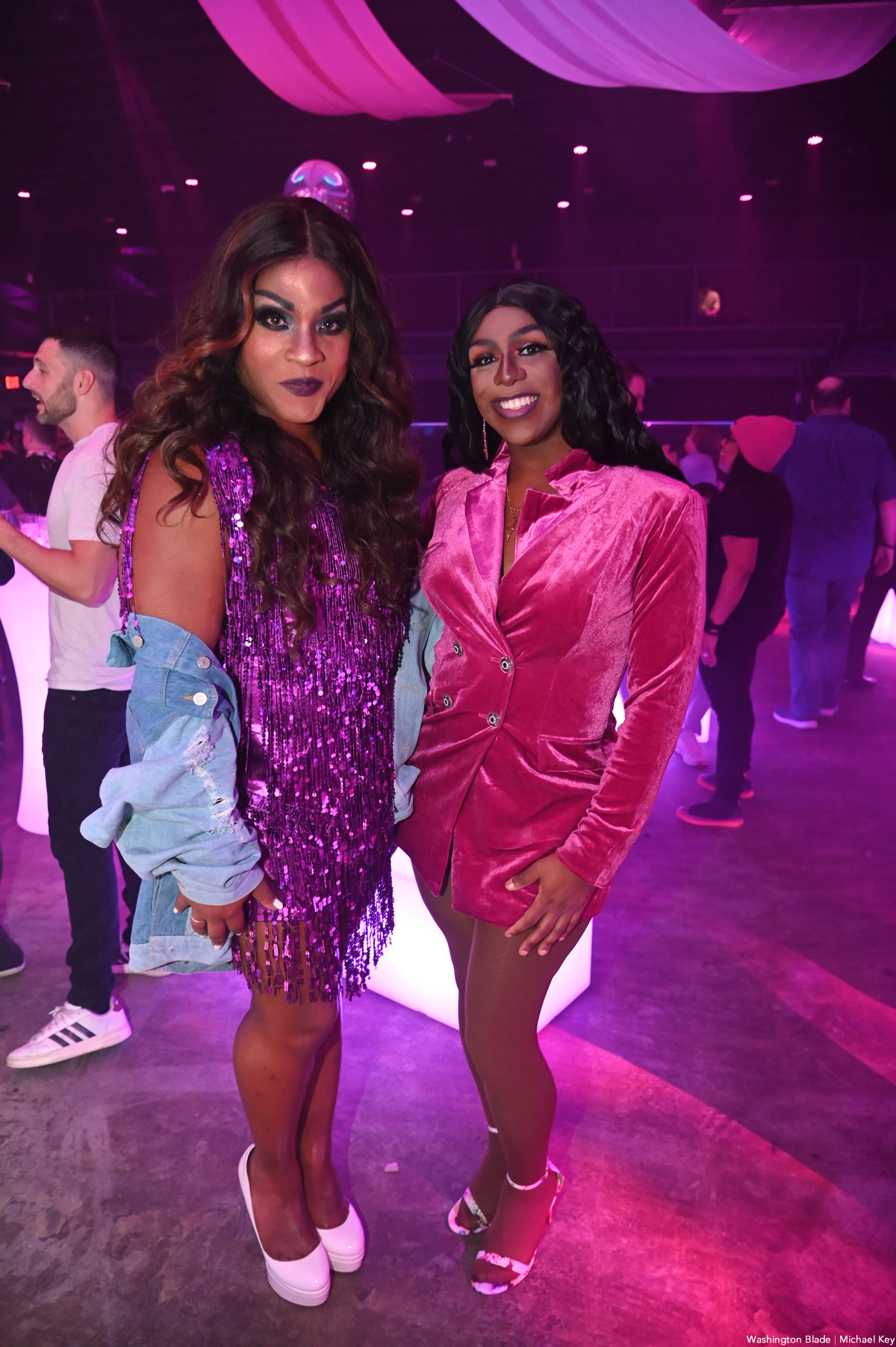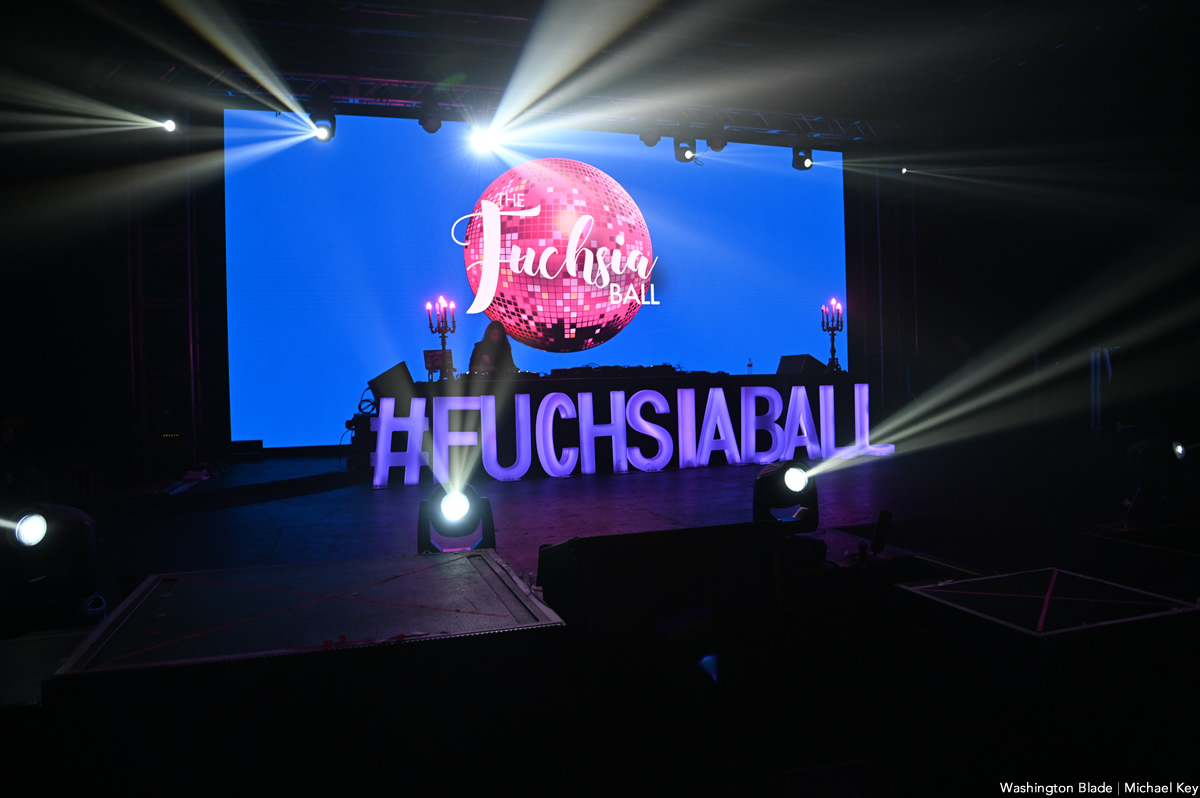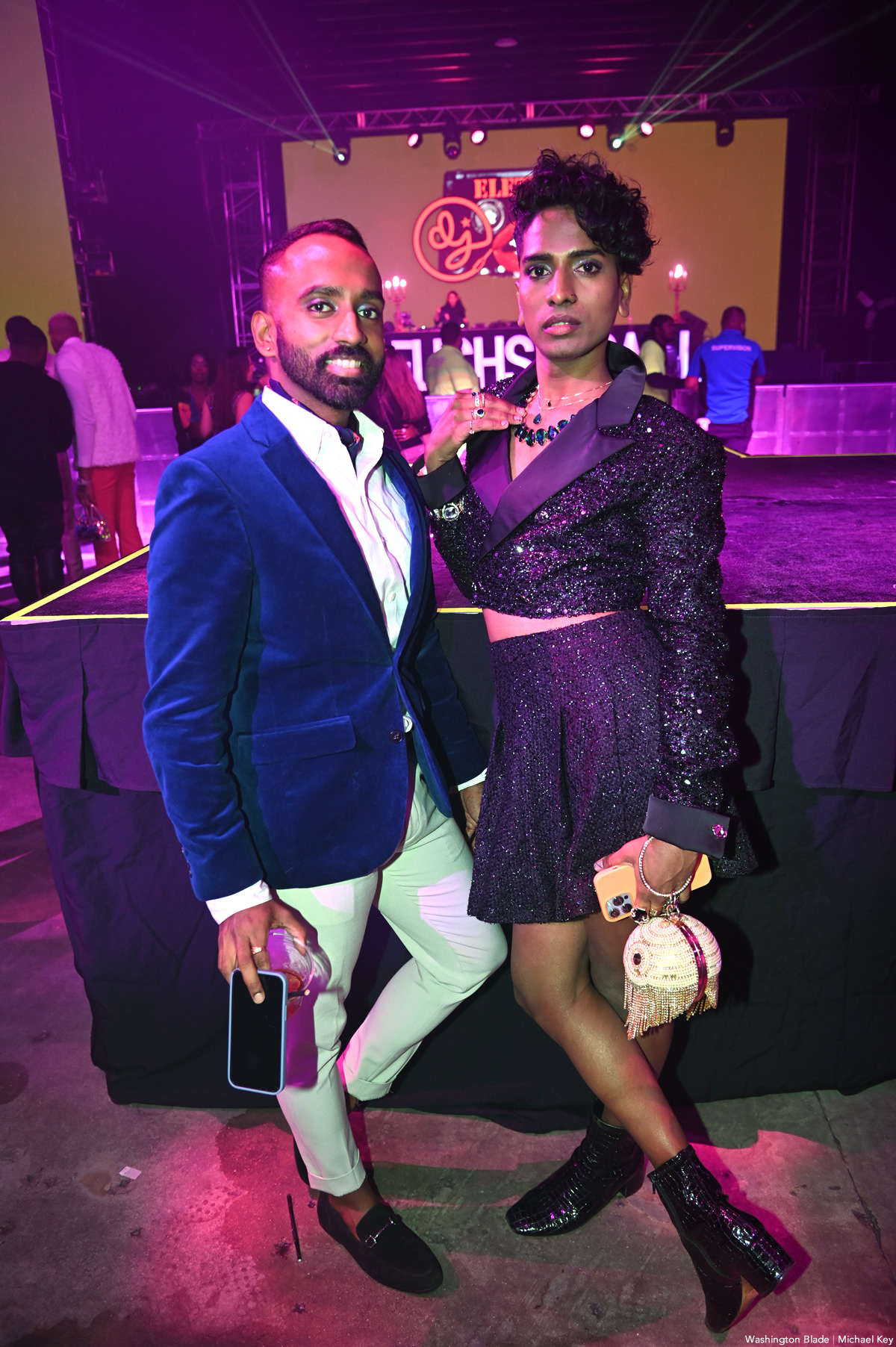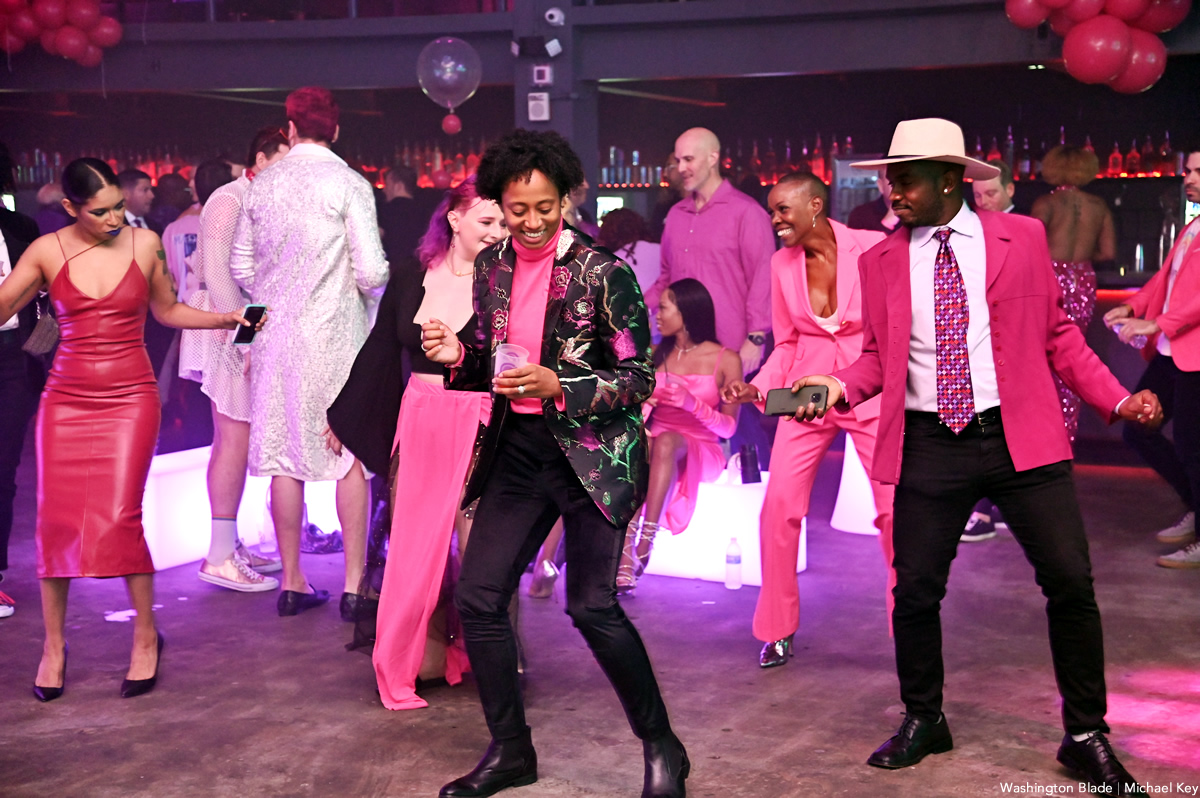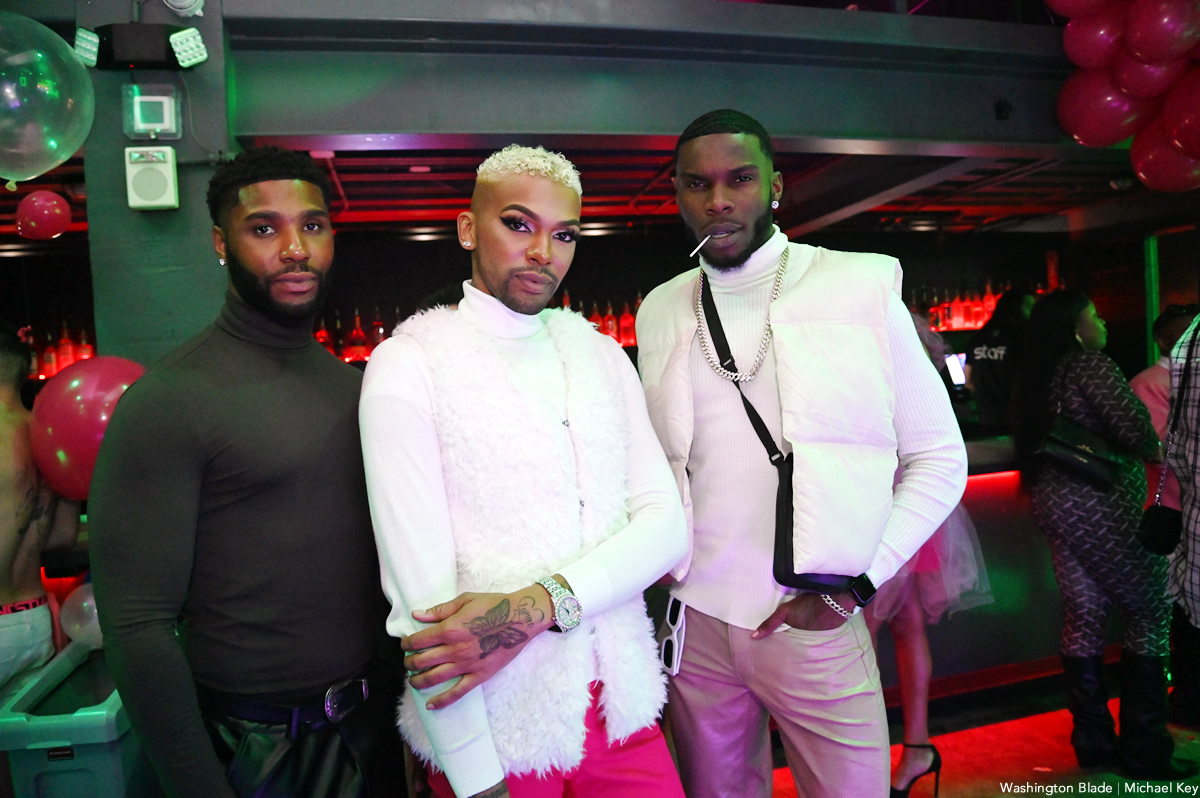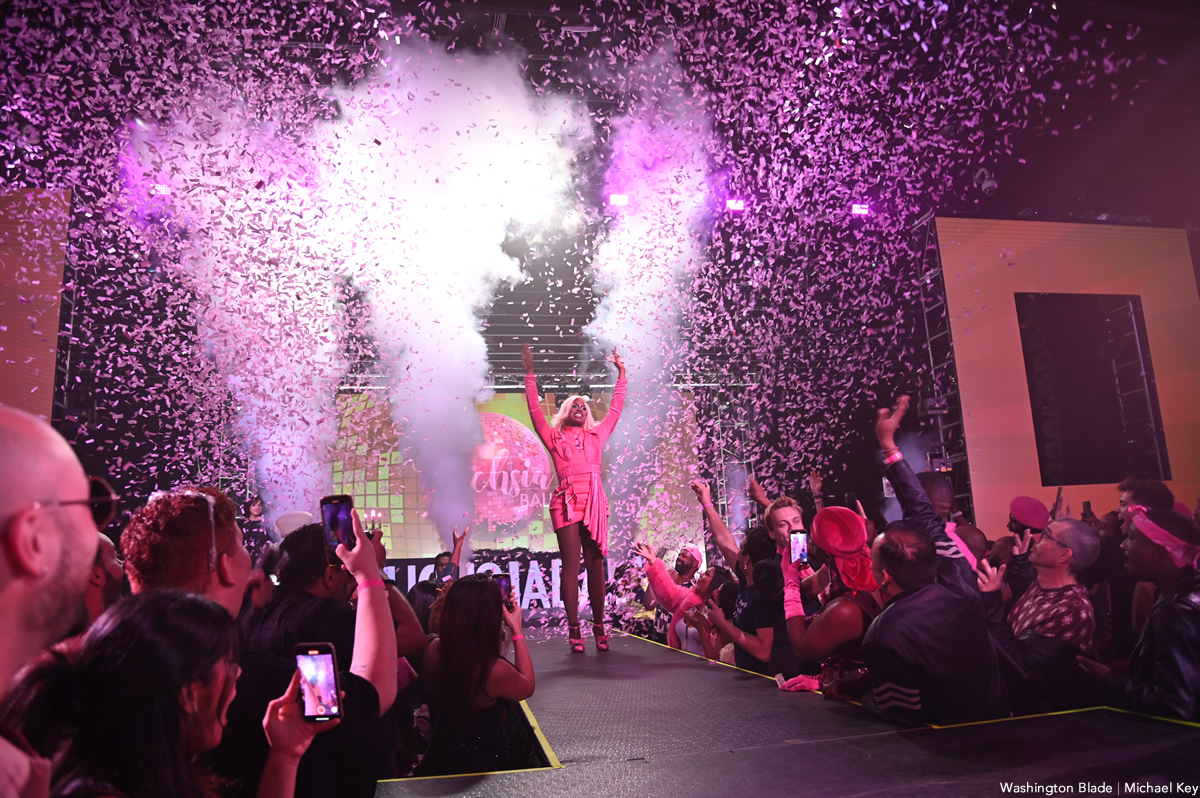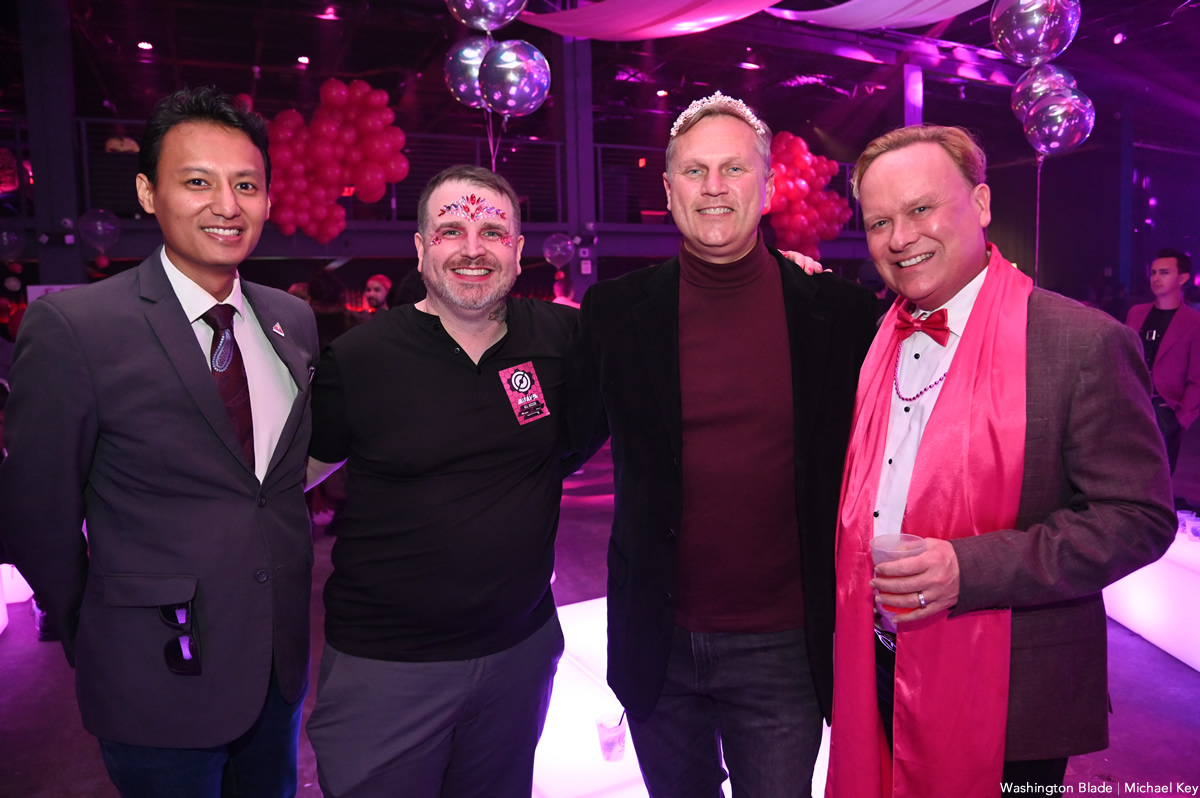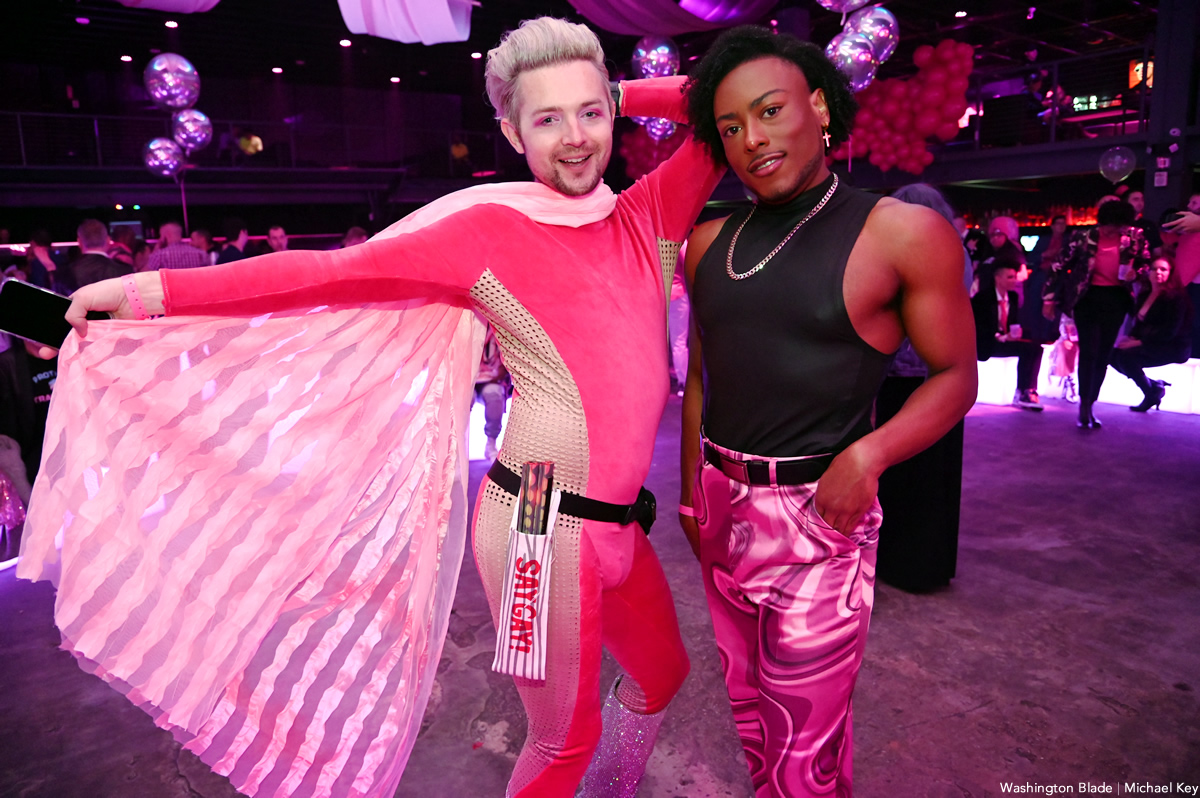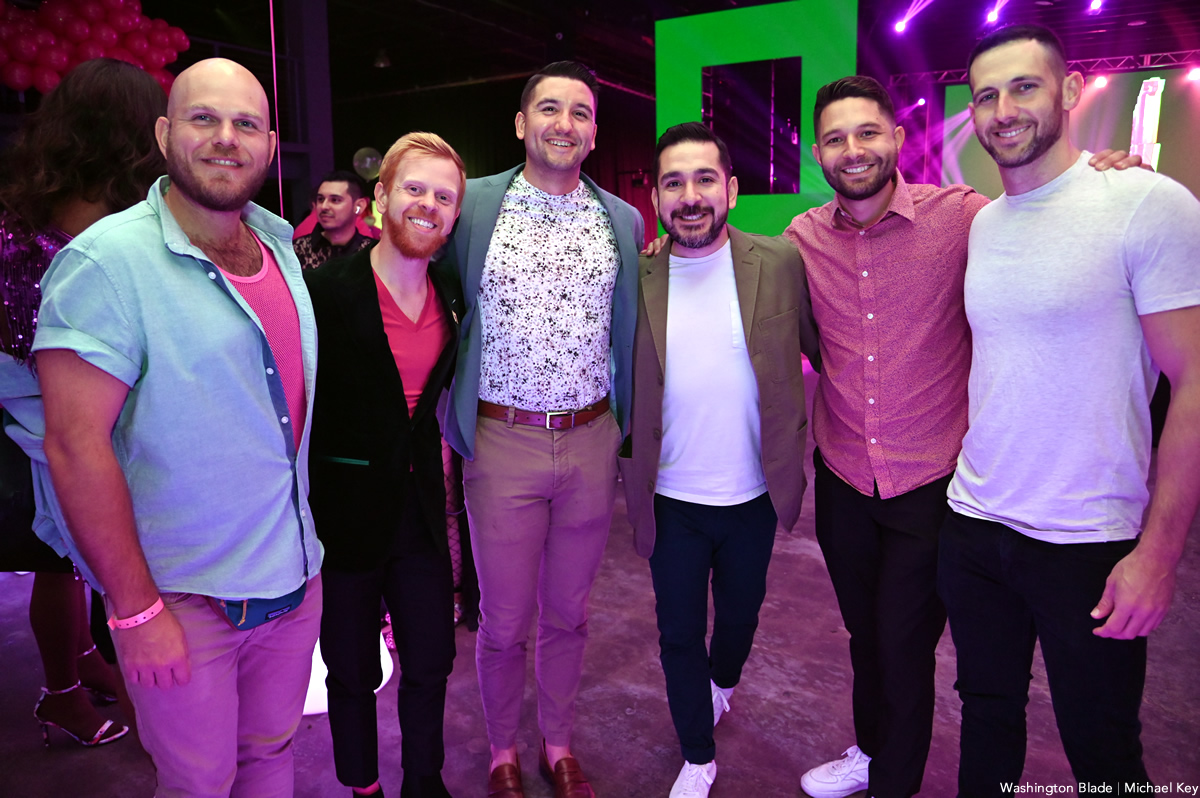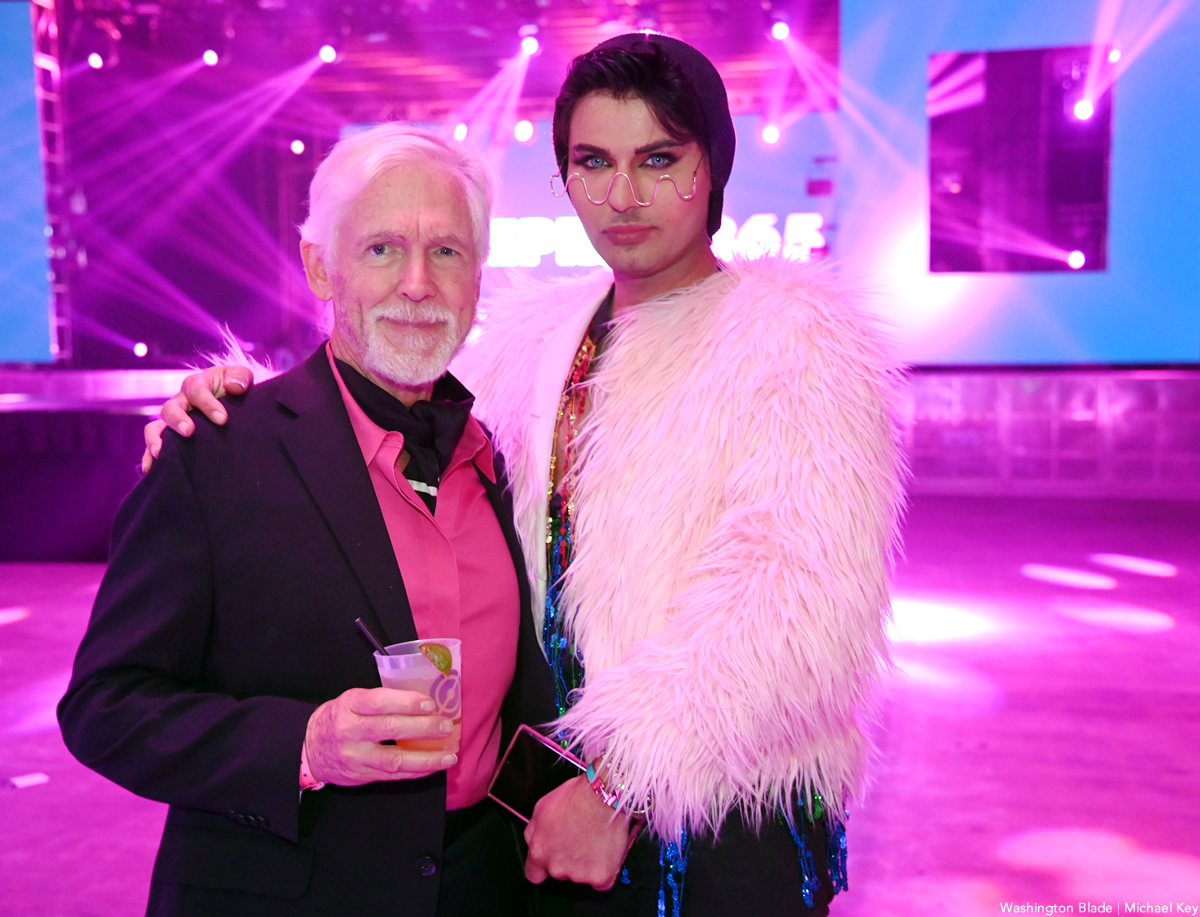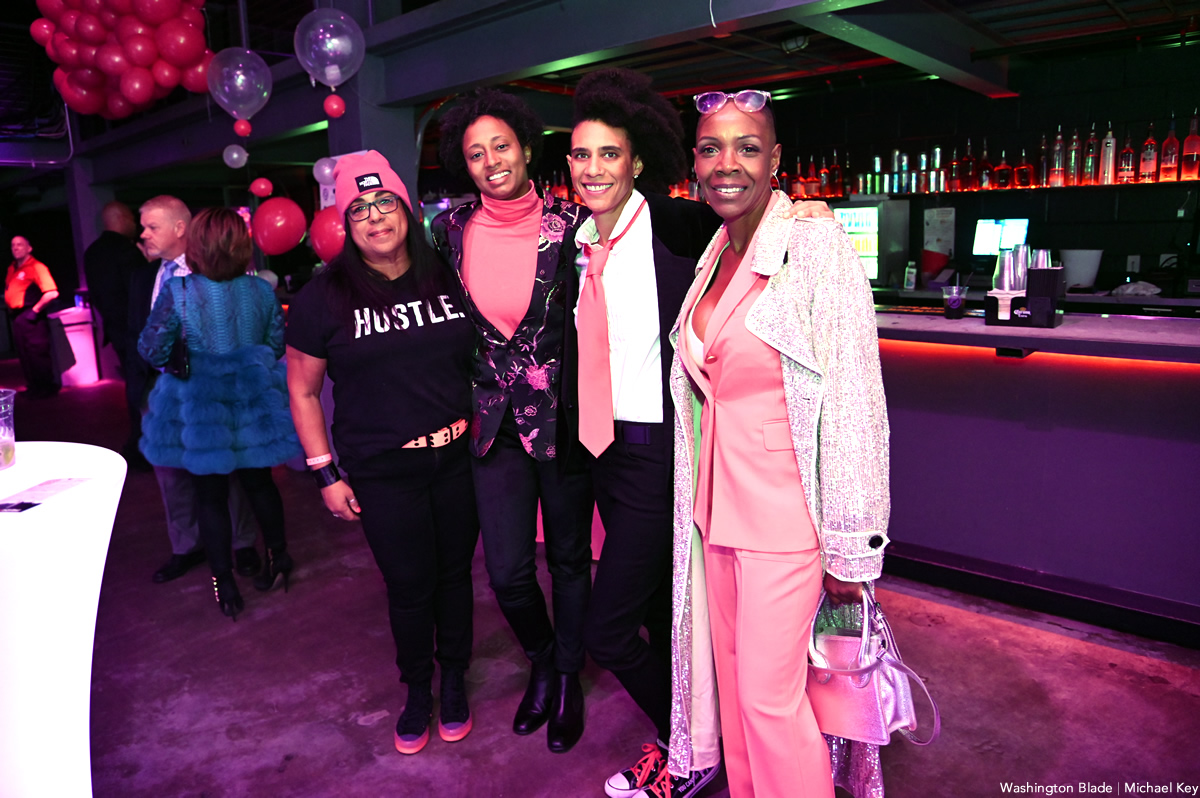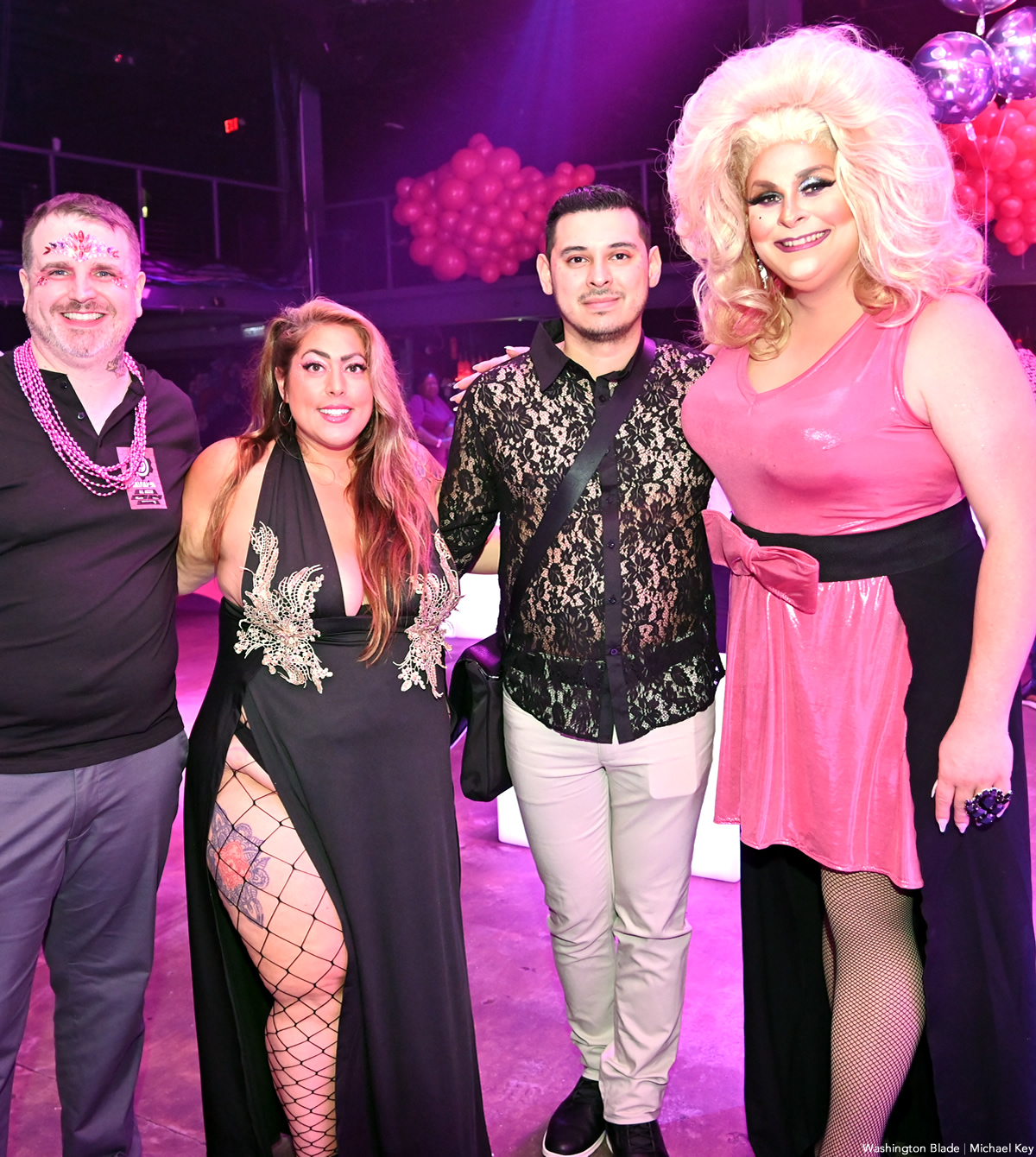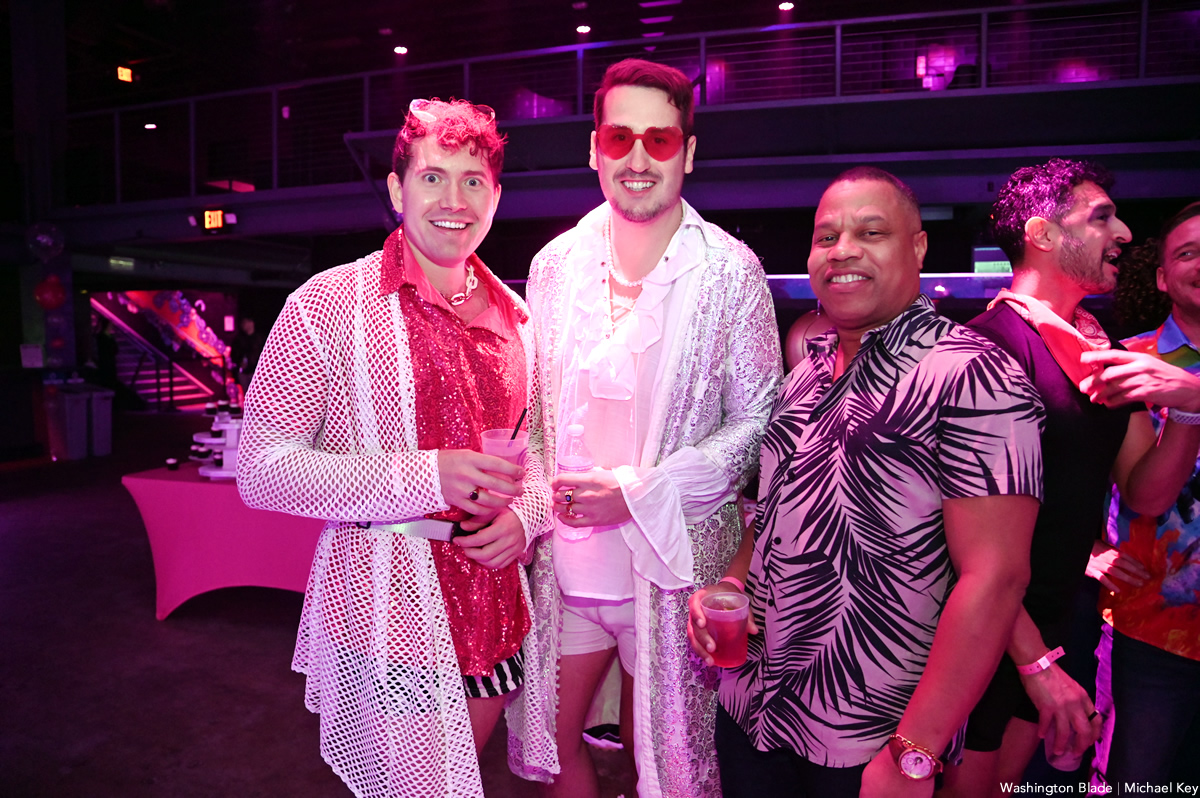 Covering the Fuchsia Ball for @WashBlade. #FuchsiaBall pic.twitter.com/MNHqfWTF03

— Michael Patrick Key (@MichaelKeyWB) November 13, 2022