PHOTOS: Out Brigade
Pride-themed caravan moves through Washington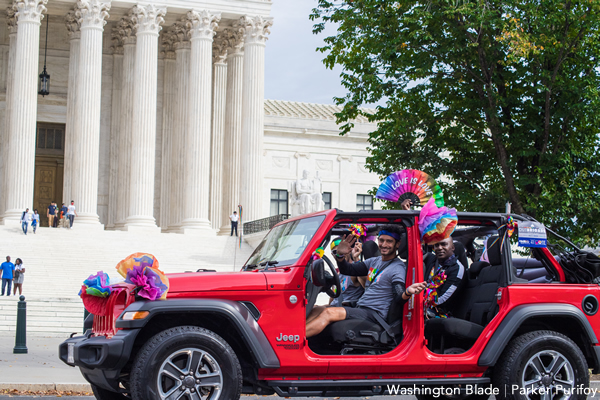 Several dozen cars joined the Out Brigade Saturday which wound through all eight wards of D.C. This is the first year of the brigade, which was organized by the Capital Pride Alliance and the D.C. Center. The caravan started at the D.C. Eagle at 2 p.m. and made its way past the Supreme Court, Nob Hill, Casa Ruby, and ended in Union Square. The participating vehicles waved flags and played music, cheered on by pedestrians watching from the sidewalk.
The Capital Pride Alliance also partnered with Broccoli City and Events DC for an LGBTQ movie night as part of the Out Brigade. Everyone who registered for the parade was eligible for a $5 discount code to use at Park Up DC's 7 p.m. showing of "Hocus Pocus."
(Washington Blade photos by Parker Purifoy)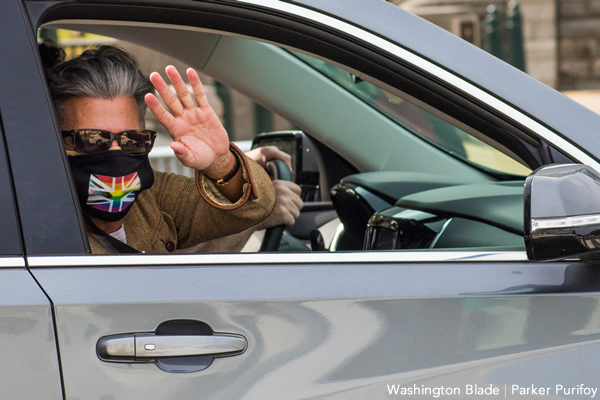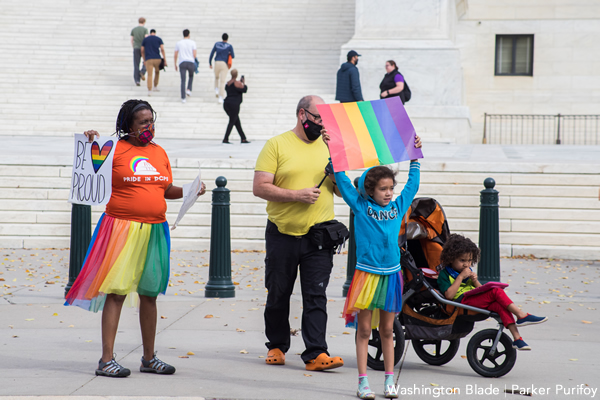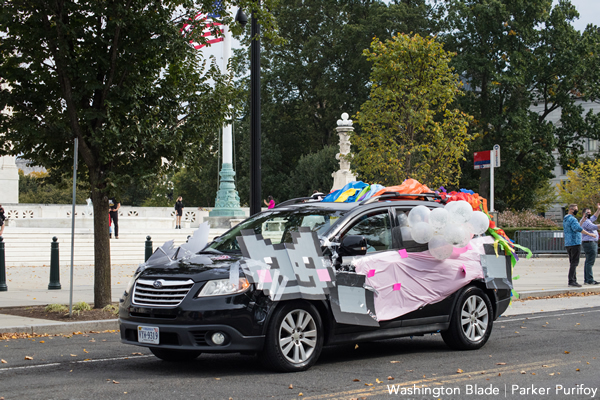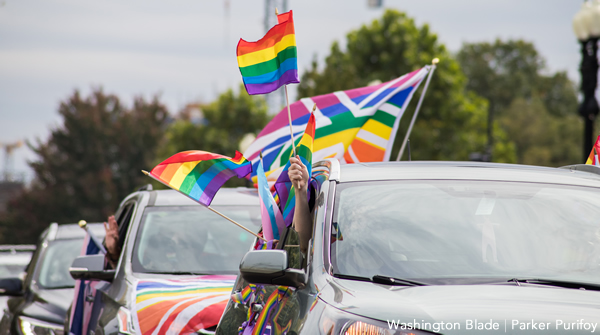 PHOTOS: Not Another Drag Show
'Blackout Edition' celebrates musical artists of the 1990s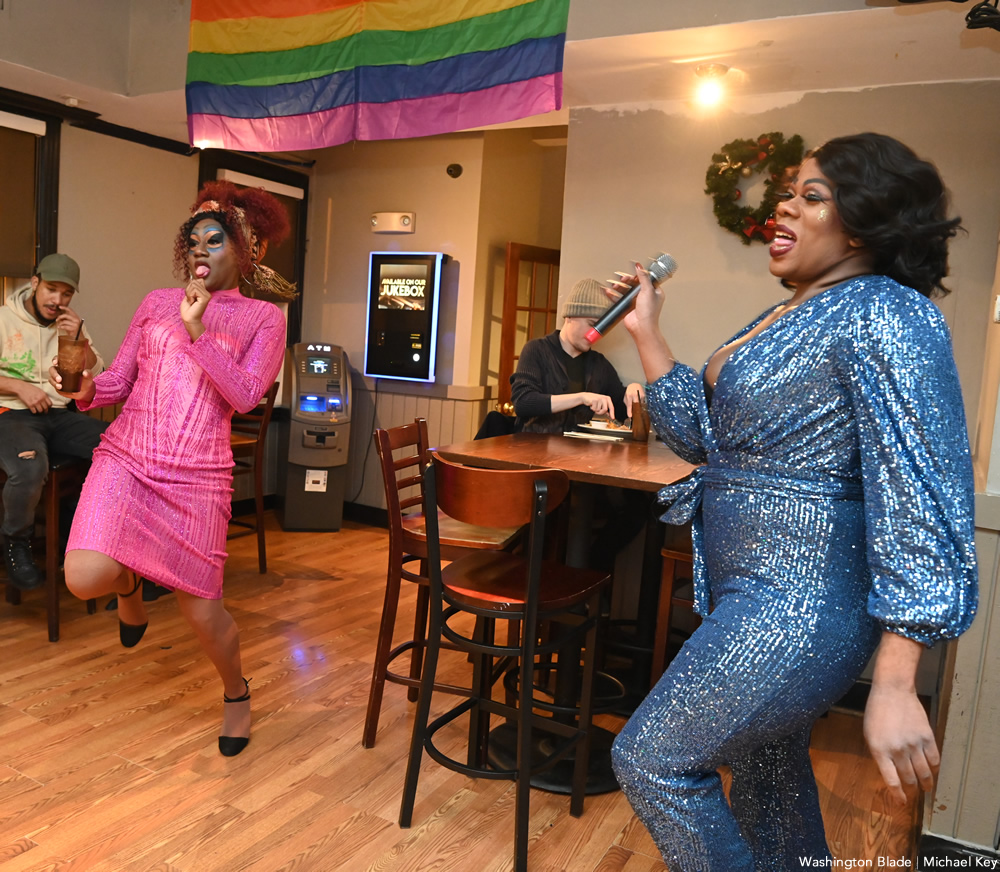 Drag performer Tiffany D. Carter hosted "Not Another Drag Show: Blackout Edition" at Dupont Italian Kitchen Bar on Monday. Performers included Carter, Nubia Love-Jackson, Uju Betta and Echinacea. The show featured the songs of Black artists popular in the 1990s.
(Washington Blade photos by Michael Key)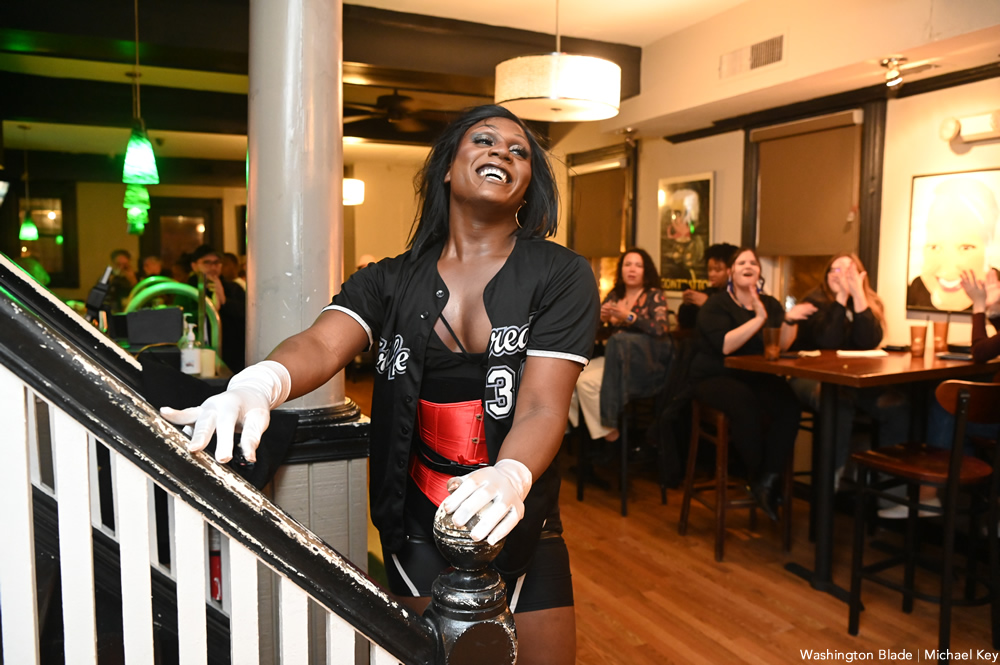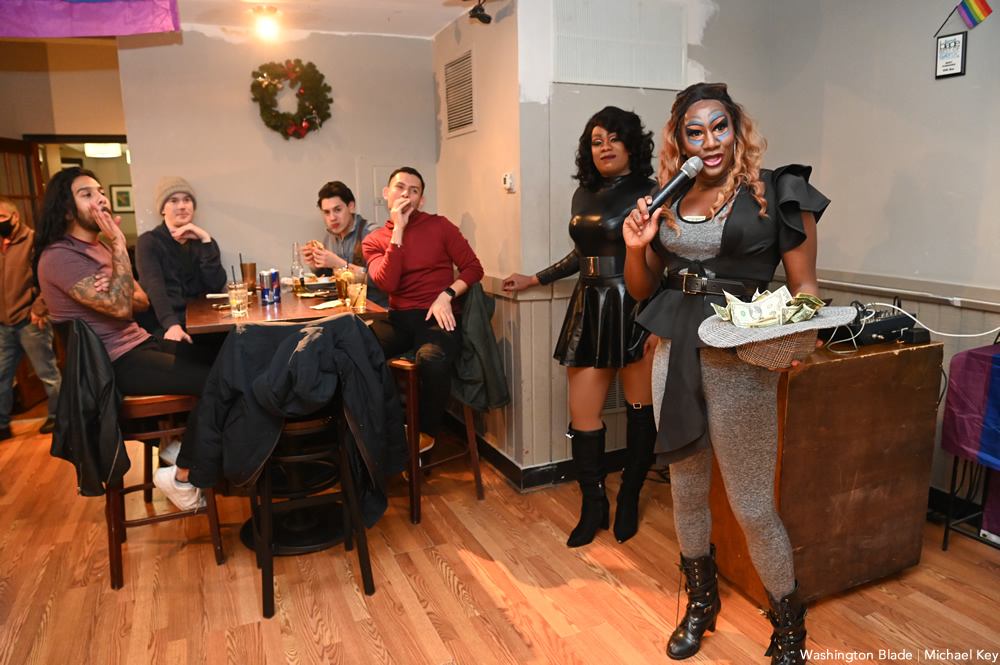 PHOTOS: Say it ain't snow!
Storm transforms D.C. into winter wonderland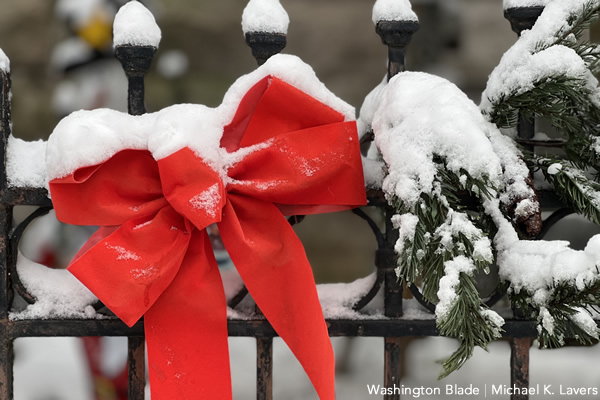 A snowstorm transformed D.C. into a winter wonderland on Monday.
More than 8" of snow fell in D.C., with some parts of Maryland and Northern Virginia receiving over a foot. The storm paralyzed traffic throughout the DMV and prompted federal government offices to close for the day. The D.C. Snowball Fight Association organized a snowball fight on the National Mall.
(Washington Blade photos by Michael K. Lavers)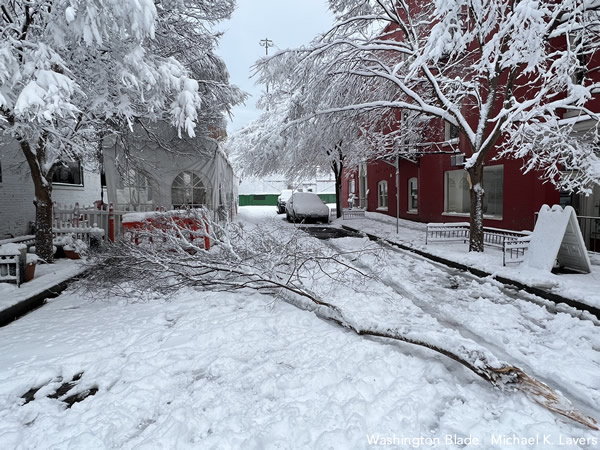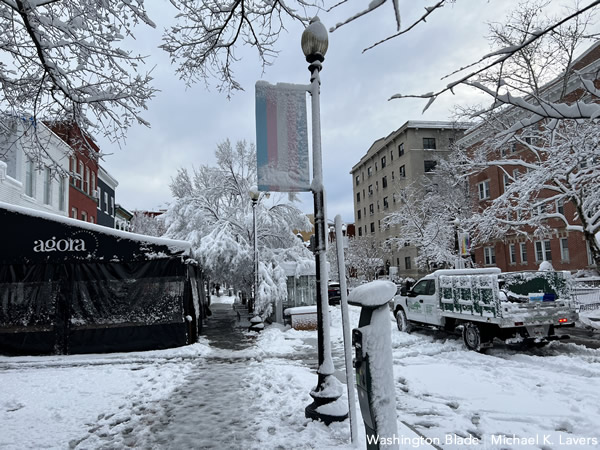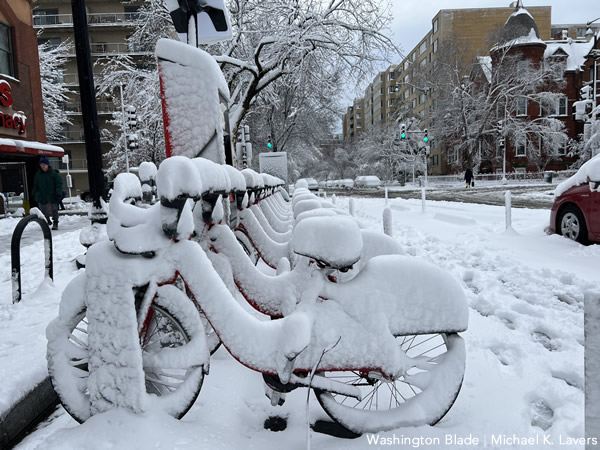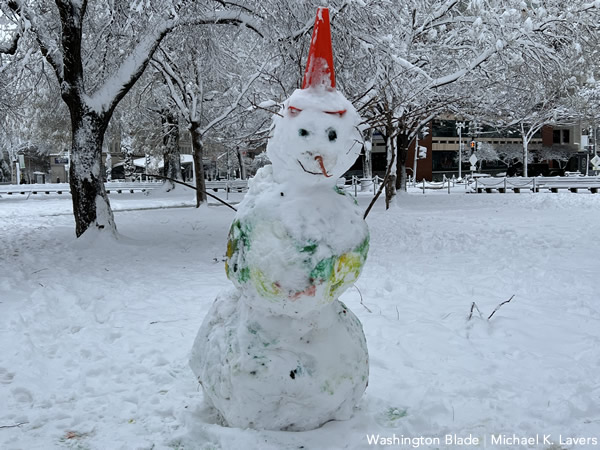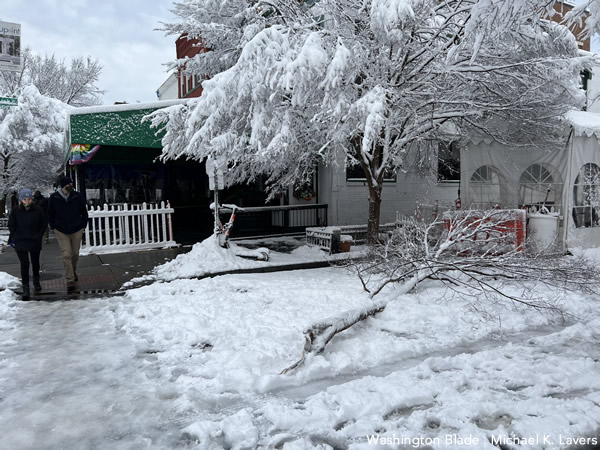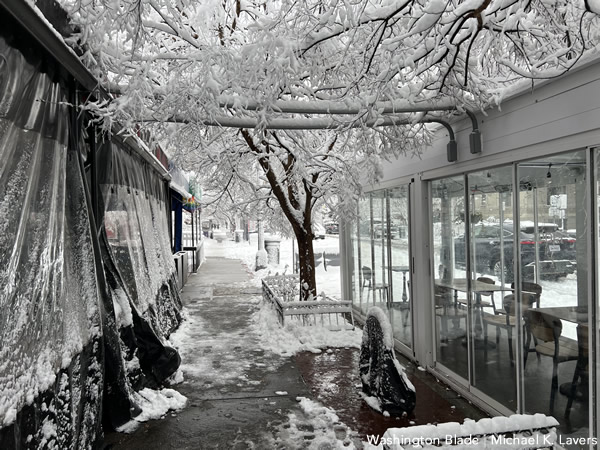 PHOTOS: Front Runners holiday party
LGBTQ social, activity group holds end-of-year gathering at All Souls Episcopal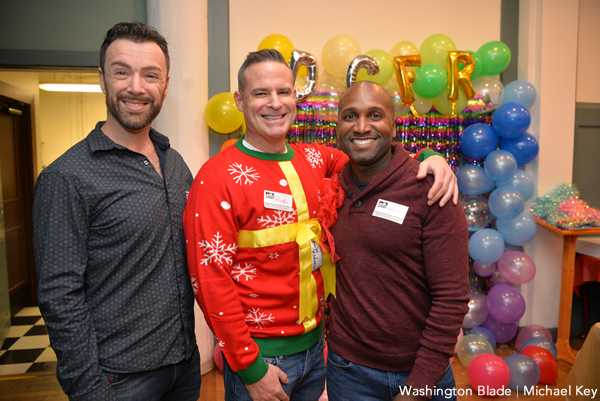 The LGBTQ running, walking and social group D.C. Front Runners held a holiday party at All Souls Episcopal Church on Saturday.
(Washington Blade photos by Michael Key)