The Business of Managing a DC Business During a Coup
These times have tested even the most sophisticated leaders among us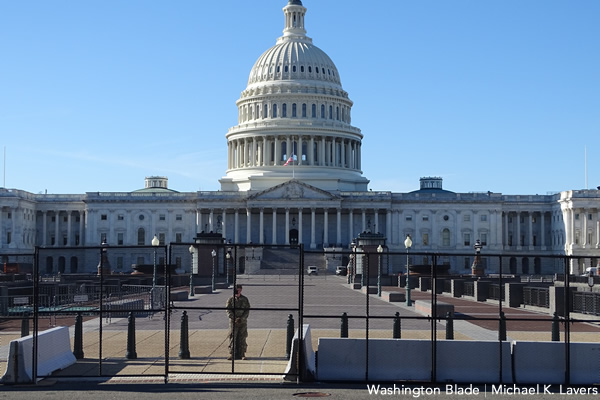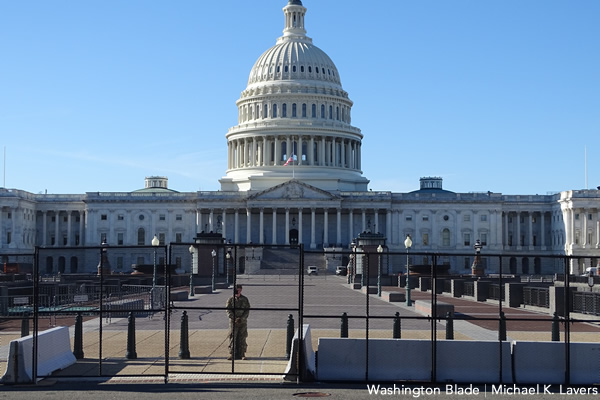 On January 6th, in the span of ten minutes, I was asked by my 8-year-old son what a gas mask is used for. I intended to give him my full attention but I was distracted by whether and when to pull my property management team from the field as I observed protesters scaling the US Capitol Building live on CNN. This is life, leadership and parenting in a pandemic. During a coup.
Flock DC, our family of companies, tends to thousands of homes in the District. Managing home is an essential service during this time. It always has been and always will be. But operating a District business today offers myriad complexities as the political landscape shifts and very real threats to people and property unfold.
And so, perched in our DC row homes, our leadership teams learned quickly to prepare for just about anything. The pandemic taught us how to pivot. The protests, elections and the recent coup taught us that planning ahead is everything. I was asked on the 7th if the 6th came as a surprise. Certainly not, I thought. Ahead of the presidential elections, we studied the very real possibility of civil war at worst and increased unrest at best. We anticipated the protesters ahead of the 6th and planned our field activities to avoid any work near or around the Capitol Building and White House. We alerted our residents that access to services may be disrupted, and advised them to stay in and stay safe from the anticipated tension the protests would bring. We've trained our teams to act quickly when they feel threatened and to retreat quickly and without hesitation – whether the threat be proximity to the unmasked during a pandemic or a pipe bomb. But even with best-laid plans, and the eyes-wide-open approach to the current realities of the world, my leadership team and I were still in shock when what we'd planned for unfolded before our very eyes. We might all feel better and more prepared with a parachute strapped to our backs, but nobody wants to pull the cord. We've had our hands squeezing that cord for a solid 10 months and we're not letting it go anytime soon.
Crisis management is squarely in our wheelhouse as a company that handles real time escalations all day every day. Problem solving is our business. But the external threats the political and public health landscapes have delivered in the last ten months have tested even the most sophisticated leaders among us. In 2020, it became commonplace to be in almost constant conversation about the pros and cons of boarding up street level properties in response to, or anticipation of, a disruptive and potentially violent event. And one of those "events" was election day. To think, Washington, DC, the host city of democracy, had business leaders scrambling to protect its citizens and streets in anticipation of folks exercising their right to vote. Living and working in Washington comes with baked in low level (at best) anxiety about the threat of terrorism. We're all keenly aware that the District will always be a target, but logically didn't assume domestic terrorism would be the actualized threat. But here we are. And doing business in a city that is stateless complicates things for government leaders who lack full agency in governing people and place with the full suite of services afforded any other state.
To live through the reality that calling on national guard wasn't a right afforded to our own Muriel Bowser as Mayor illustrates a substantial gap in the right to representation for some. That some includes our residents and our business. Yet we're operating in a city that is more vulnerable than most and as the Capitol Police tuck their tail between their legs, the balance of the city wonders aloud what the solution is while we simultaneously plan for whatever imminent threat lies around the corner. And such is life and leadership in 2020 2.0 in Washington, DC.
Lisa Wise is the founder/CEO of Flock DC. She lives in Washington, DC with her wife and their son Beckett. 
Protected: New Workforce Program Aims to Help Expand Economic Opportunity for the Trans Community
There is no excerpt because this is a protected post.
Optimism prevails among minority business owners: survey
Entrepreneurs faced a Goliath during pandemic and won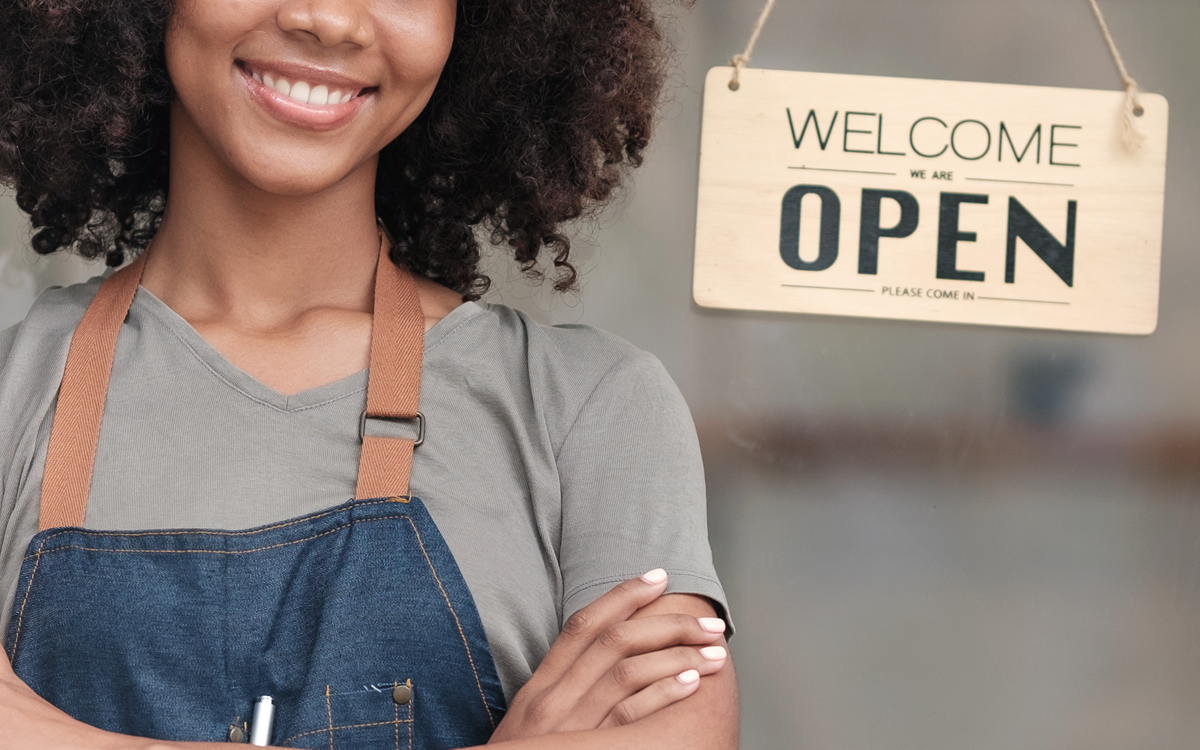 (StatePoint) — Even as minority business owners face new economic challenges, including supply chain disruptions and inflation, results from PNC's recent Economic Outlook survey show an impressive resiliency and positive mindset among these business leaders, according to Marshalyn Odneal, national sales executive for Minority Business at PNC Bank.
According to PNC's survey, more than two-thirds (68%) of minority business owners feel highly optimistic about the prospects of their own company in the next six months, compared to just 60% of non-minority-owned businesses.
While business owners as a whole remain cautious about the national economy, the gap between optimism among minority business owners for their own company versus the broader U.S. economy is 40 percentage points, significantly higher than the 31-point difference among non-minority owners.
"I have no doubt that minority business owners who were able to manage through the pandemic had to make unprecedented decisions related to staffing, business models and pricing. In doing so, they faced a Goliath – and won. It's unsurprising that their mindset about the future of their businesses, despite current economic challenges, is optimistic," Odneal said.
According to PNC's survey, 65% of Black- and Hispanic-owned business owners stated they have a business plan suited to the current direction of the economy, significantly more than non-minority owned businesses (55%). This highlights the importance of access to crucial resources for these business owners. The survey reinforces this point, showing that 86% of Black- and Hispanic-owned businesses interacted with or leveraged resources from the Small Business Association (SBA), a local chamber of commerce or a community economic development organization. Only 69% of non-minority business owners reported doing the same.
"The truth is that the unique financial challenges minority-owned businesses have long faced were amplified during the pandemic. As a result, more minority business owners are now seeking Minority Business Enterprise (MBE) certification, which is also an important and needed resource," Odneal said.
Businesses that become MBE-certified gain exclusive access to premium networking events, affordable consulting services and technology programs, among other benefits, according to the National Minority Supplier Development Council.
"Our survey revealed that 87% of Black-owned businesses are now MBE-certified, up from 69% last year. Three-quarters of Hispanic-owned business are MBE-certified, compared to 67% last year. Of MBE-certified businesses, 80% of Black- and 84% of Hispanic-owned businesses said that certification has been a helpful business development tool," Odneal said.
PNC has taken significant steps in doing more for minority-owned businesses and providing necessary resources to help them overcome roadblocks.
As a part of its Small Business organization, PNC's Minority Business Development Group's mission is to deliver solutions and resources that foster financial wellness for small businesses within diverse communities. They've been able to do this, in part, through the PNC-Certified Minority Business Advocate initiative, a voluntary advocacy program that helps PNC employees understand the challenges facing minority-owned business owners.
"If the optimism of these entrepreneurs is realized and the U.S. business landscape prospers further down the road, minority business supporters must continue to execute against their mission and accelerate their efforts. The outlook is bright, but we must continue to do our part to advocate for these entrepreneurs and help their communities thrive," Odneal said.
Tips to build a stable financial future for your family
Accumulate, preserve, and protect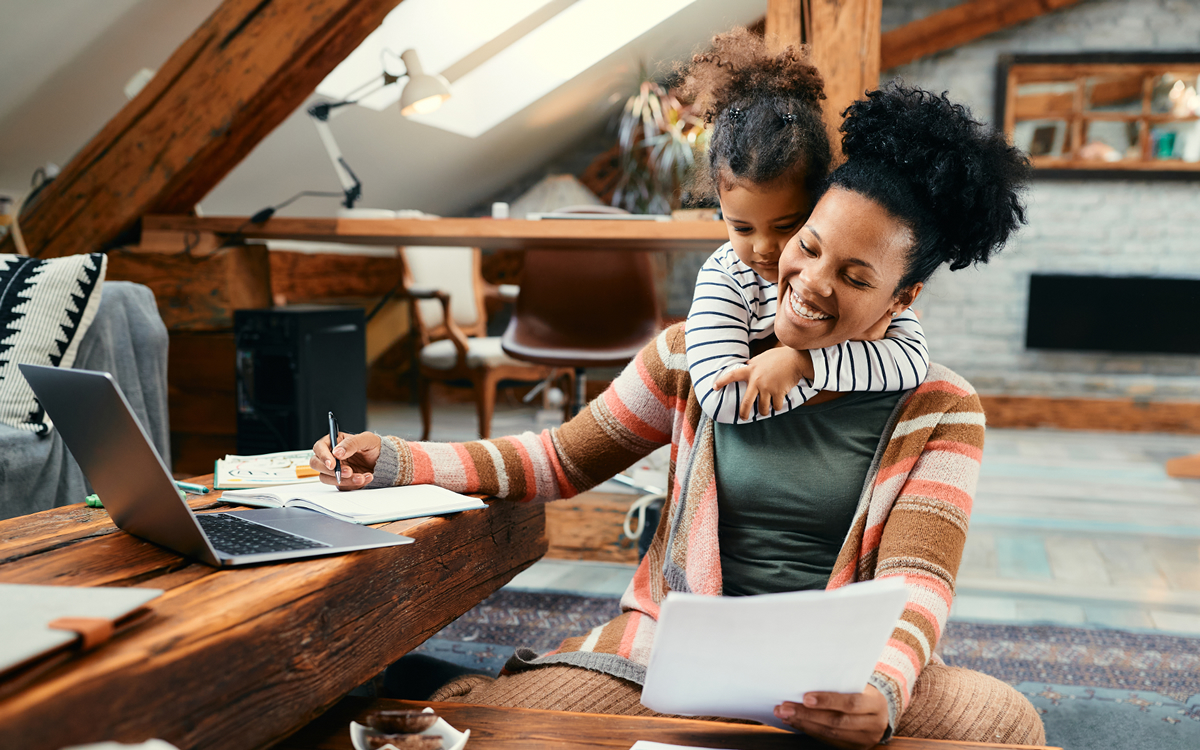 (StatePoint) — Building wealth is not as easy as it sounds. It can take time, discipline and a plan to keep those dollars protected. However, if done correctly, it can provide security for your family for years to come.
No matter where you are in your personal financial journey, there are steps you can take to help build a financially secure future. Although your approach should be personalized to your specific situation, Freddie Mac suggests building your plan on three main pillars: accumulate, preserve and protect what you've built.
Accumulate
The first, and one of the most challenging steps, is saving for your future while covering basic expenses. Establishing and working toward defined financial goals in the short-, medium- and long-term is a good place to start. Also, understanding your money mindset can help you identify opportunities to create healthier spending and saving habits.
Over time, it's important for you to position yourself to take advantage of opportunities to raise your income. Consider discussing a raise with your current employer, taking a job opportunity with higher pay or starting a side business to supplement your income. You should also begin to build an emergency fund, which will better position you to weather unexpected financial emergencies. In general, you should save enough in this fund to cover three to six months of your typical monthly expenses.
In addition, if you are financially prepared for it, purchasing a home can help you build wealth in ways that renting cannot.
Preserve
Once you've begun to accumulate wealth, the next step is preserving it. You can accomplish this by protecting and growing your money over time.
Managing your debts and expenses is paramount. Pay down debts in high-interest accounts and prioritize other expenses that require immediate attention.
Your credit score is a critical part of this equation, and the time to improve it is right now. A strong credit score can help you receive a better interest rate and loan terms when working with lenders, as well as provide a host of other long-term benefits.
Protect
Lastly, you should have a plan in place to eventually transfer the wealth you've built to family and loved ones.
CNBC reports that an estimated $68 trillion will be passed down from the baby boomer generation between 2019 and 2044. Having an estate plan can give you peace of mind that your assets will be allocated according to your wishes when the time comes.
In the meantime, you should also protect your assets from the unexpected. In addition to taking steps to safeguard your property from natural disasters, you should invest in a comprehensive renter or homeowner insurance policy. And always be mindful of the wide variety of scammers and hackers looking to access your resources.
Education has power. As you begin your journey, you can build your financial savviness with Freddie Mac CreditSmart Essentials, a suite of free education tools and information covering topics like how to buy a home or car, how to improve credit and how to build wealth. To learn more, visit creditsmart.freddiemac.com.
Building wealth doesn't happen overnight. With consistency and commitment, and the right knowledge and mindset, you can create a stable future for you and your loved ones.