Prominent D.C. Realtor, avid traveler Kurt Rieschick dies at 50
McWilliams Ballard executive was longtime city resident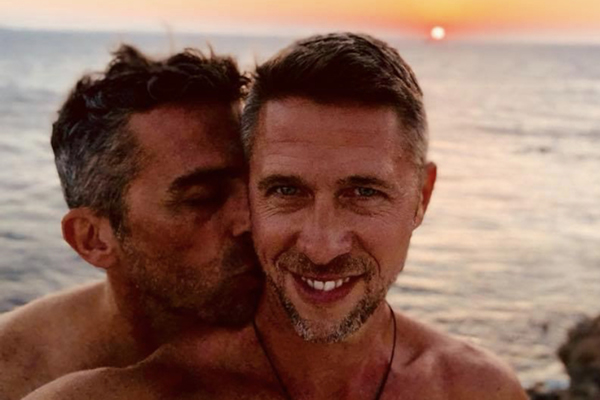 Longtime D.C. resident Kurt Rieschick, who served as a vice president for the local real estate company McWilliams Ballard and who along with his husband traveled extensively to international destinations, including their favorite city of Paris, died at home on Jan. 16 of a heart attack. He was 50.
David Klimas, his husband and partner of 22 years, and Rieschick's sister, Jacqueline Costell, said Rieschick appeared to be in excellent health and had no advanced signs of heart disease other than the fact that his father died of a heart attack at the age of 52 in 1998.
Klimas's posting of the news of his husband's passing on Facebook drew an immediate outpouring of messages of sympathy and admiration for Rieschick from dozens of people who knew him, including many friends and business associates.
"Today is my saddest day," Klimas wrote in his Facebook post. "My beloved. My person. My number one. My best friend. My husband died early this morning from a massive heart attack," Klimas wrote. "I will never be the same. I will never forget him. He was my life."
Klimas said he and Rieschick had vowed to get married as soon as same-sex marriage became legal, and he said the couple did so when D.C.'s same-sex marriage law took effect in 2010. 
Rieschick was raised in Columbia, Md. His sister said he graduated from Columbia's Hammond High School in 1988 shortly before he attended Drexel University in Philadelphia, where he received a bachelor's degree in business administration.
Prior to beginning his real estate career with McWilliams Ballard, Rieschick worked from 1996 to 2000 as a product training manager for the Bureau of National Affairs or BNA, the then D.C.-based company that published newsletters and research reports on business, government, and academic related topics.
Rieschick traveled throughout the U.S. selling and teaching BNA subscribers about various BNA electronic publications and services as part of his responsibilities with the company, his LinkedIn page says.
He began his affiliation with McWilliams Ballard in 2000, according to a career summary of Rieschick's tenure with the real estate company published on its website. The write-up says Rieschick had experience "across most real estate product lines, selling condominiums, lofts, townhouses, and unique style row homes."
It says Rieschick, who had the title of vice president, managed "all aspects of the sales process from hands-on sales, marketing, broker outreach, sales reporting" and other aspects of the sales process. The write-up says he sold properties in the price range of $200,000 to over $2.5 million.
Klimas, who also works as a vice president for McWilliams Ballard, said that at the time of his passing Rieschick was acting as the lead sales agent for a new high-rise condominium apartment project near the Washington Nationals baseball stadium called Kennedy on L at 37 L St., S.E.
"We did everything together," Klimas told the Washington Blade. "We worked together at the same company for the last 21 years. We traveled together. We did French lessons. We went traveling throughout the world," said Klimas, who noted that Rieschick was especially fond of traveling to Paris and France after the two became fluent in French.
According to Klimas, his husband was a "huge" fan of Madonna.
"We saw Madonna around the world," Klimas said. "We followed her concerts, every last one of them. And we saw her in Paris, Amsterdam, London, and Miami. We loved to travel. We traveled extensively," he said in recounting Rieschick's love for travel and for attending Madonna concerts.
Costell said she and her family, including her and Kurt's parents, were supportive of his being gay and she, her husband, and her two kids welcomed Klimas as part of the family.
"I personally became a huge advocate for gay rights," she said. "And then when I got married and had children, I wanted my kids to grow up with that love that I gave to my brother and all of his friends," she said.
Costell selected her brother and Klimas to be godfathers to both of her children. At her request, the two attended and participated in her daughter's and son's baptismal ceremonies on separate occasions at a Catholic church in Baltimore with the full approval of the priest in charge, Costell said. The two kids were about three months old at the time of their respective baptisms in 2005 and 2007, with her brother and Klimas holding the two babies during part of the ceremony.
As a dedicated uncle, Rieschick, with his partner and husband, Klimas, at his side, stopped by her home nearly every holiday, she said. "I mean every Christmas, every single birthday, Easter – every holiday," she said, that Rieschick and Klimas came over for a visit.
Costell said her brother's untimely death has prompted her to consider taking action to encourage all public buildings and residential apartment buildings to have on hand a defibrillator, a medical device used to administer an electric shock to the heart to resuscitate someone whose heart stops from a heart attack.
Klimas told the Blade he attempted to resuscitate Rieschick after calling 911. He said emergency medical workers arrived in about 10 minutes of his call, but they were unable to save his husband's life.
He and Costell said a highly restricted funeral viewing was tentatively scheduled for Jan. 22 or Jan. 23 at a Northwest D.C. funeral home. Costell said the downtown D.C. lockdown related to the presidential inauguration had as of Tuesday prevented her brother's body from being transported from the D.C. Medical Examiner's office to the funeral home.
Meanwhile, due to COVID-related restrictions, the funeral home has said it would not allow more than eight people to attend the viewing, which was to take place before Rieschick was to be cremated.
Klimas said he is planning a "huge" celebration of Rieschick's life sometime this summer, with the hope that the COVID vaccine distribution will have lessened the epidemic to the point where a large in-person gathering can be held.
"It's going to be a MadonnaRama party and it will be held at Number 9," said Klimas in referring to the D.C. gay bar on P Street, N.W. near Logan Circle. Klimas said Number 9 co-owner John Guggenmos, a friend of his and Rieschick's, has agreed to stage the MadonnaRama event like the ones Guggenmos has put on at his clubs in the past. Among other things, it includes playing audio and video recordings of Madonna's performances, Klimas said.
"I'm going to have it catered and have a free bar and hire people to sing," Klimas said. "It's going to be a huge party for everybody in honor of Kurt." 
Klimas and Costell, who said her family will participate in the memorial celebration, said they will announce the date and location for the event as soon as they determine it can be arranged.
Rieschick is survived by his husband, David Klimas; his mother, Carol Stvan; his sister, Jacqueline Costell; his niece and nephew, Carlin and Jackson; his father-in-law, James Klimas Sr.; his brother-in-law, Jimmy; and many friends in the D.C. area. He was preceded in death by his father, Kurt Walter Rieschick Sr.; and his mother-in-law, Gilda Klimas.
In lieu of flowers, which the funeral home will not accept due to COVID restrictions, Klimas and Costell are inviting friends and others who knew Rieschick to contribute in Rieschick's name to the American Heart Association and Raising Malawi, a charitable organization founded by Madonna in 2006 to help orphan children and others facing severe poverty in the African nation of Malawi.
Whitman-Walker's 35th annual Walk & 5K to End HIV held virtually
Participants picked their own routes throughout D.C. metro area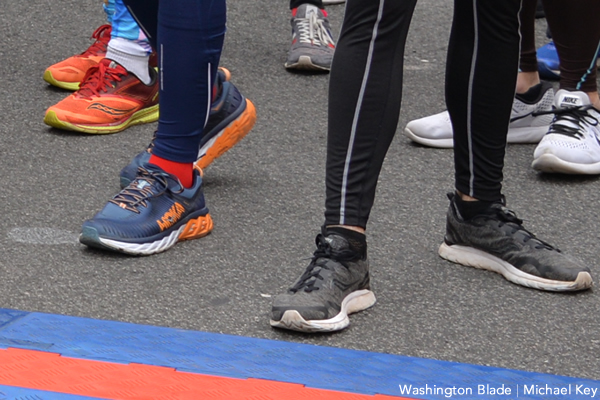 Whitman-Walker Health, D.C.'s LGBTQ supportive health center, hosted its 35th annual Walk and 5 K Run to End HIV on Saturday, Oct. 23, in a format in which participants chose their own route to walk and run throughout the D.C. metro area.
The event, which serves as Whitman-Walker's largest single fundraiser of the year, took place in what organizers called a virtual format for the second year in a row due to the COVID-19 pandemic, even though many participants walked or ran either by themselves or in small groups.
"Participants can sign up to run or walk a 5k route in Washington, D.C. and pass by local Whitman-Walker locations in Northwest and Southeast DC, or they can choose to walk or run a 5k route in their city!" Whitman-Walker said in a statement promoting the event.
In recent years prior to the start of the COVID pandemic, Whitman-Walker's Walk & 5 K Run to End HIV began and ended at Freedom Plaza in downtown D.C., with as many as 1,000 or more participants running or walking together along a route that included Pennsylvania Avenue, N.W., at Freedom Plaza, and parts of the National Mall.
"We decided to host the Walk virtually again this year, enabling folks to show their support for the 35th annual Walk & 5K to End HIV from near and far," said Whitman-Walker spokesperson Jewel Addy. "Participants get to decide their level of COVID safety, and that was especially important again this year," she said.
Whitman-Walker Health CEO Naseema Shafi said it was significant that the 35th anniversary of what started out in 1987 as the first annual AIDS Walk Washington took place this year on the 40th anniversary of HIV/AIDS.
"The 40th anniversary of HIV and the 35th anniversary of this event allow us to reflect on the barriers to care folks faced during the AIDS epidemic and continue to face during COVID," Shafi said in a statement. "The current pandemic illustrates that we still have work to do in creating safer, affirming spaces for everyone in the community," she said. "Our staff works to remove those barriers to care for patients and clients every day."
Addy told the Blade on Monday there were about "800+" registrants for this year's event so far from individual participants who ran or walked or simply sent in contributions in support of Whitman-Walker's work, which includes caring for over 20,000 patients.
"We are currently at $444,000 raised, with donations still coming in and fundraising going until Dec. 31," Addy said. "With that, we're confident we'll meet or exceed our goal of $450K by year's end."
In a statement prior to the start of the Oct. 23 event, Whitman-Walker said its fundraising goal for the event was $450,000.
In messages promoting the event, Whitman-Walker said supporters could "register, walk, run, and donate to this year's walk," through Dec. 31, 2021, at www.walktoendHIV.org.
The locations participants passed by in their walk or run on Oct. 23 included Whitman-Walker's Liz Taylor facility at 14th and R streets, N.W., its headquarters, and medical care building at 1525 14th St., N.W., its Max Robinson Pharmacy at 2303 Martin Luther King Jr. Ave., S.E.: and its St. Elizabeth's Campus location at 1100 Alabama Ave., S.E.
"Complete the race wherever and whenever you would like," Whitman-Walter stated in reminding participants that the event's fundraising effort will continue through Dec. 30. "You can walk, run, use a treadmill, or participate in another race."
Among those expressing strong support for Whitman-Walker on the occasion of its 35th annual walk and run to end HIV was Dr. Anthony Fauci, director of the National Institute of Allergies and Infectious Diseases, who released a video praising Whitman-Walker for its work in fighting the AIDS epidemic since the start of the epidemic.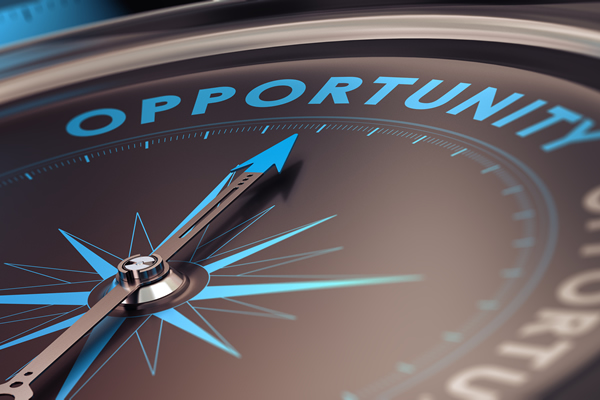 The Comings & Goings column is about sharing the professional successes of our community. We want to recognize those landing new jobs, new clients for their business, joining boards of organizations and other achievements. Please share your successes with us at: [email protected]. 
The Comings & Goings column also invites LGBTQ+ college students to share their successes with us. If you have been elected to a student government position, gotten an exciting internship, or are graduating and beginning your career with a great job, let us know so we can share your success.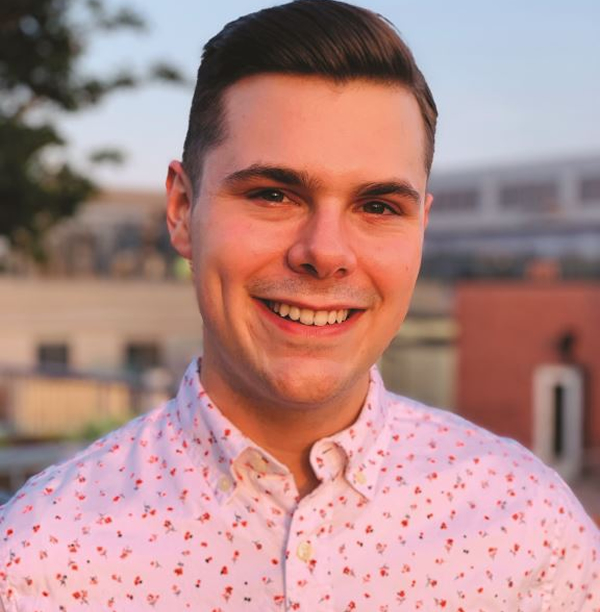 Congratulations to Steven McCarty on being named president of the Kiwanis Club of Washington, D.C. He said, "I'm honored to be installed as the president of the Kiwanis Club of Washington, D.C. and to be able to shepherd our programs and volunteers to impact youth where they are needed most. Our club's new partnership with SMYAL has already turned a portion of their Youth Center in Southeast D.C. into the first Clinical Services Department in the District that offers free and affirming mental healthcare to LGBTQ Youth. As an openly gay man, I'm proud to further our club's mission with radical empathy and inclusion." McCarty has also recently been awarded Kiwanis' highest honor, the George Hixson award.
McCarty is a Technical Program Specialist at stac labs in D.C. He is also founder and campaign manager at Abolish Racism 2020. He worked as a Senior Customer Success Manager, Crowdskout. He was a workplace equality intern at Human Rights Campaign and a summer fellow at Michigan State AFL-CIO, in Lansing, Mich.
McCarty earned his bachelor's in Political Science and Communications Studies at the University of Michigan in Ann Arbor.
Congratulations also to Shin Inouye on his appointment as Executive Vice President of Communications, The Leadership Conference on Civil Rights and Human Rights, The Leadership Conference Education Fund.
Wade Henderson, interim president and CEO of The Leadership Conference and The Education Fund said, "We are thrilled Shin Inouye will be taking on even greater responsibilities on our senior leadership team. His incredible talent and commitment to this organization and our work are truly outstanding, and his strategic leadership will no doubt continue moving us forward in the fight to protect and advance civil and human rights."
Inouye has held a number of positions with the organization including Managing Director of Communications. Inouye also held a number of high-level positions in the Obama administration, including Press Secretary and Acting Senior Adviser for Intergovernmental and External Affairs, Department of Homeland Security, U.S. Citizenship and Immigration Services; Adviser for Intergovernmental and External Affairs, Executive Office of the President; White House Office of Communications: Director of Specialty Media; and served as an authorized spokesperson for the Obama Inaugural Committee, with a focus on specialty media outlets, including LGBTQ, AAPI, Native American, Youth/College, Faith, and Jewish press. Prior to that Inouye was Communications Director in the Office of Congressman Jerrold Nadler (N.Y.) and has also worked for the ACLU and as a summer intern with the American Chamber of Commerce in Japan.
Inouye received a number of honors including being named One of 25 "LGBTI next generation leaders to watch" by Out in National Security and the Atlantic Council; and One of "40 Asian American Pacific Islander National Security & Foreign Policy Next Generation Leaders" by New America and the Diversity in National Security Network.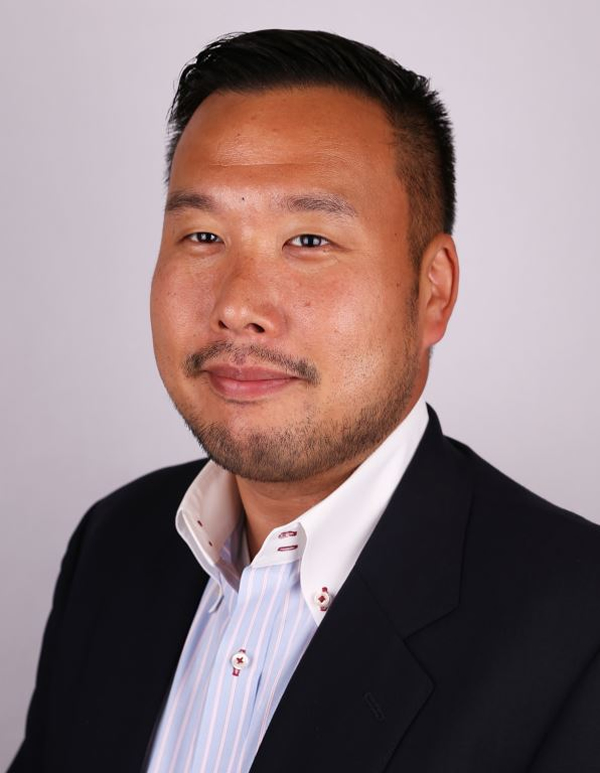 Youngkin reiterates opposition to marriage equality
Va. gubernatorial candidate says issue 'legally acceptable' in state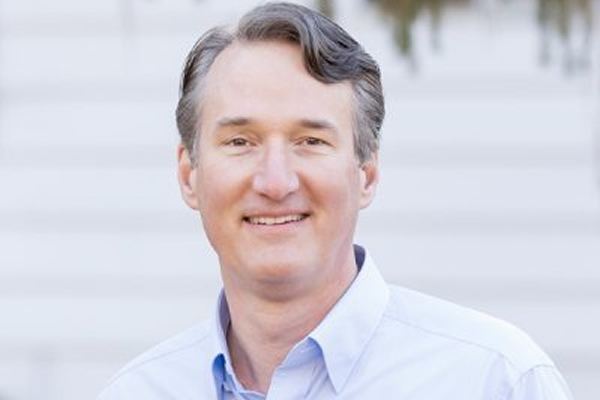 Glenn Youngkin in an interview with the Associated Press has reiterated his opposition to marriage rights for same-sex couples.
Youngkin—a Republican who is running against Democrat Terry McAuliffe to succeed Virginia Gov. Ralph Northam—said in an interview published on Friday that he feels "called to love everyone." Youngkin then reiterated his opposition to marriage equality before he added it is "legally acceptable" in the state.
"I, as governor, will support that," Youngkin told the AP.
McAuliffe was Virginia's governor from 2014-2018.
Same-sex couples began to legally marry in Virginia a few months after McAuliffe took office.
McAuliffe in 2014 became the first governor of a Southern state to officiate a same-sex wedding. The lesbian couple who McAuliffe married recently appeared in one of his campaign ads.
McAuliffe on Friday criticized Youngkin. "As governor, I worked my heart out to keep Virginia open and welcoming to all," said McAuliffe in a tweet. "This type of bigotry and intolerance has no place in our commonwealth."
As governor, I worked my heart out to keep Virginia open and welcoming to all. This type of bigotry and intolerance has NO place in our Commonwealth. https://t.co/T8olFwkszP

— Terry McAuliffe (@TerryMcAuliffe) October 22, 2021
The anti-LGBTQ Family Research Council, which the Southern Poverty Law Center has categorized as an extremist group, earlier this month endorsed Youngkin, but Log Cabin Republicans are among the groups that have backed his campaign. The Human Rights Campaign in 2019 named Youngkin's former company, the Carlyle Group, as a "Best Place to Work for LGBTQ Equality" in its annual Corporate Equality Index.