Finance director, beloved soccer player Dan White dies at 57
Longtime Washingtonian once worked for Whitman-Walker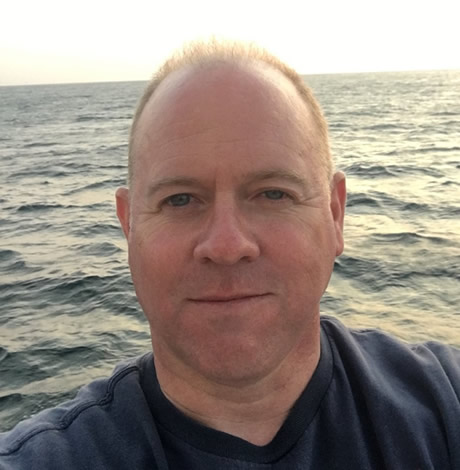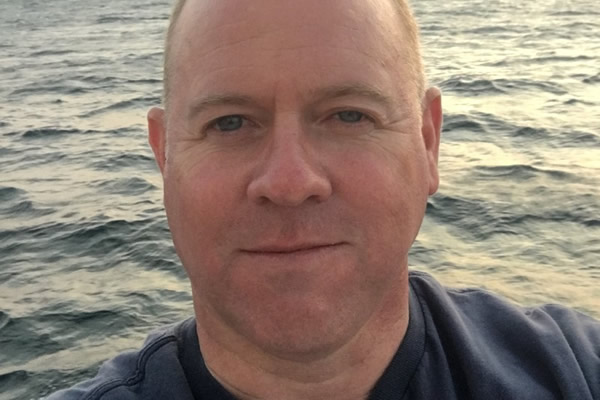 Arlington, Va., resident Dan White, an award-winning amateur soccer player and longtime supporter of the Federal Triangles Soccer Club, D.C.'s LGBTQ soccer league, who worked as a finance director for domestic and international nonprofit organizations for more than 30 years, died at his home on Dec. 22 of a heart attack. He was 57.
Friends and associates said White displayed a unique dedication, commitment, and affection for both the multitude of soccer tournaments and LGBTQ amateur participants he played with as well as for the nonprofit organizations for which he worked.
"Dan's professional work was rooted in nonprofit finance," said Nick Napolitano, a friend and associate with the Federal Triangles Soccer Club. "He worked at the Whitman-Walker Clinic's Office of Finance for 15 years, rising from staff accountant to the level of finance director," Napolitano said. According to White's LinkedIn page, he worked at Whitman-Walker, now known as Whitman-Walker Health, from 1987 to 2002.
Cornelius Baker, who served as Whitman-Walker's executive director from January 2000 to December 2004, said White worked closely with Whitman-Walker's longtime executive director Jim Graham from the time White began working at Whitman-Walker in 1987. Graham left Whitman-Walker at the end of 1998 after winning election to the D.C. Council.
Baker said White's skills in financial management were especially helpful in 2001, at the time of the Sept. 11 terrorist attacks, when major fundraising events, including Whitman-Walker's annual AIDS Walk, were severely curtailed.
Following his 15-year tenure at Whitman-Walker, White served as finance director or finance manager for at least five other nonprofit organizations, including his most recent stint as finance and administration director for the Baltimore-based Johns Hopkins Program for International Education in Gynecology and Obstetrics, known as Jhpiego.
The program, which is affiliated with Johns Hopkins University, provides global health experts who live and work in more than 40 developing countries who help improve the quality of health services for women and families, a write-up on its website says. White, among other things, oversaw the financial planning, management and reporting activities for the organization's global health projects.
Prior to joining Jhpiego, White served as director of finance and administration for Mothers2Mothers, an international nonprofit group based in Cape Town, South Africa. Its website says it is dedicated to preventing mother-to-child transmission of HIV by providing education and support for pregnant women and new mothers living with HIV.
White's friend and soccer teammate Leslie Engleking said White worked out of the organization's Cape Town and London offices from June 2018 to December 2019 to oversee its $28 million budget.
In earlier years, White served from 2004 to 2018 as associate director of finance and later as finance manager for the D.C. office of FHI 360, a human development organization that provides family planning and reproductive health services in 70 countries and all U.S. states.
In 2004, White served for 10 months as finance manager for U.S. Action, a D.C.-based social justice advocacy group, shortly after serving a year and a half as director of finance for the D.C.-based international group Center for Development and Population Activities (CEDPA), which advocates for the rights of women and children.
White was born and raised in Arlington, Va., where he graduated from Bishop O'Connell High School in 1980. He later received a bachelor's degree in business administration from Columbia Union College in Takoma Park, Md.
"He was proud to be a lifelong Washingtonian," said Napolitano, who noted that White as an adult had lived in the D.C. neighborhoods of Dupont Circle, Logan Circle, and Columbia Heights before moving back to Arlington's Crystal City neighborhood about two years ago.
Napolitano and Engleking, both former soccer teammates of White, and his longtime friend Laila Hirschfeld said White's role as an amateur soccer player and his involvement with the Federal Triangles Soccer Club, for which he was the founding treasurer in 1990, were among the most important aspects of his life.
"Dan was one of the most talented players to ever step on the pitch for Federal Triangles Soccer Club," Napolitano said. "He won the Golden Boot at the 2001 International Gay and Lesbian Football Association World Championships in London, and more often than not he was the goal leader on the many teams he played on, which included FTSC squads that traveled to Barcelona, Copenhagen, Buenos Aires, Montreal, Toronto, Boston, San Francisco, and Philadelphia," according to Napolitano. The Golden Boot is an award given to a player who scores the most goals in a game or tournament.
White was also among the first inductees into the FTSC's Hall of Fame in 2006, said Napolitano, who noted that White continued playing in various local soccer leagues until 2016, when a foot injury ended his playing endeavors.
"Dan managed to pack a tremendous amount of life into a short amount of time, and had traveled to almost every continent," Hirschfeld said. "He loved good food and savored good wine," she said, adding, "his favorite place was on the beach, especially the Outer Banks, drink in hand, surrounded by a small group of laughing friends. Which is how we, his chosen family, the family that loved and cherished him just as he was – a kind, loving, smart, funny, flirty, generous, successful, thoughtful, talented soul – will think of him always."
Hirschfeld and other close friends said White is survived by his soccer fans and former team members and a long list of friends and chosen family members. They said that due to COVID-19 restrictions, a memorial celebration of White's life will be postponed until later this year.
Per his request, he was to be cremated and his ashes will be scattered later this year in the Outer Banks of North Carolina, Hirschfeld said. She said condolences in White's name can be expressed with donations to Whitman-Walker Health, the local LGBTQ youth advocacy group SMYAL, and Team D.C., the LGBTQ sports organization of which the Federal Triangles Soccer Club is a part.
Glenn Youngkin sworn in as Va. governor
Republican backed teacher who opposed trans student guidelines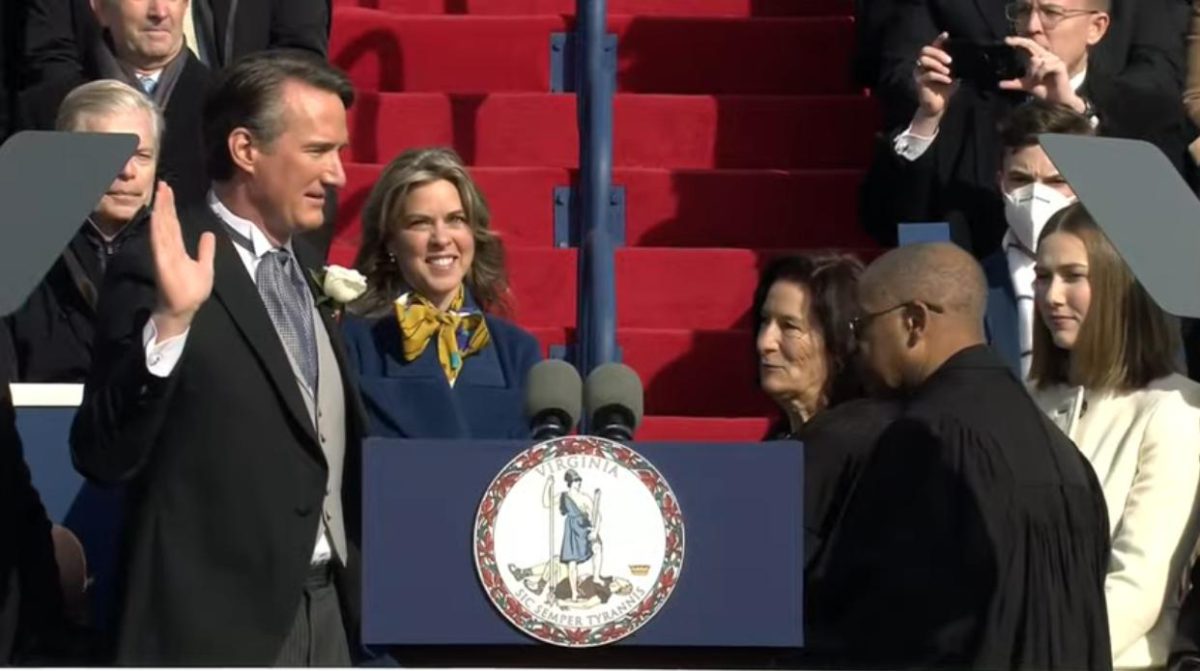 Republican Virginia Gov. Glenn Youngkin took office on Saturday amid concerns that he will seek to curtail LGBTQ rights in the state.
"Today we gather not as individuals, not as Republicans and Democrats," said Youngkin after his swearing in. "Today we gather as Virginians."
Former Gov. Ralph Northam and U.S. Sen. Tim Kaine (D-Va.) are among those who attended the ceremony that took place at the State Capitol. Terry McAuliffe, who Youngkin defeated in the general election, did not attend because of a COVID-19 scare.
Youngkin during his campaign against McAuliffe expressed support for Tanner Cross, a gym teacher at a Leesburg elementary school who was suspended from his job after he spoke out against Virginia Department of Education guidelines that are designed to protect transgender and non-binary students. Youngkin has also said he does not support allowing trans children to play on sports teams that are consistent with their gender identity.
Youngkin on Thursday named Elizabeth Schultz, an anti-LGBTQ former member of the Fairfax County School Board, to his administration.
"We will remove politics from the classroom and focus on the essentials," said Youngkin in his inaugural speech, without specifically mentioning LGBTQ students.
He added "parents should have a say in what is taught in schools."
Youngkin has also expressed his opposition to marriage equality, but stressed it is "legally acceptable" in Virginia and would "support that" as governor.
Lieutenant Gov. Winsome Sears and Attorney General Jason Miyares also took office on Saturday.
Winsome, a former member of the Virginia House of Delegates, is the first woman and first female of color elected lieutenant governor. Miyares, a former House member whose mother was born in Cuba, is Virginia's first Latino attorney general.
Youngkin in his inaugural speech noted "the people of Virginia just elected the most diverse leadership" in the state's history. Youngkin's first executive order ends "the use of" so-called "critical race theory" (which is not taught in Virginia schools) and other "divisive concepts" in Virginia's public schools.
The General Assembly's 2022 legislative session began on Wednesday.
Republicans control the House by a 52-48 margin. Democrats have a 21-19 edge in the Virginia Senate.
Va. school board names new chair who called for burning books
Kirk Twigg backed torching of materials with "sexually explicit" content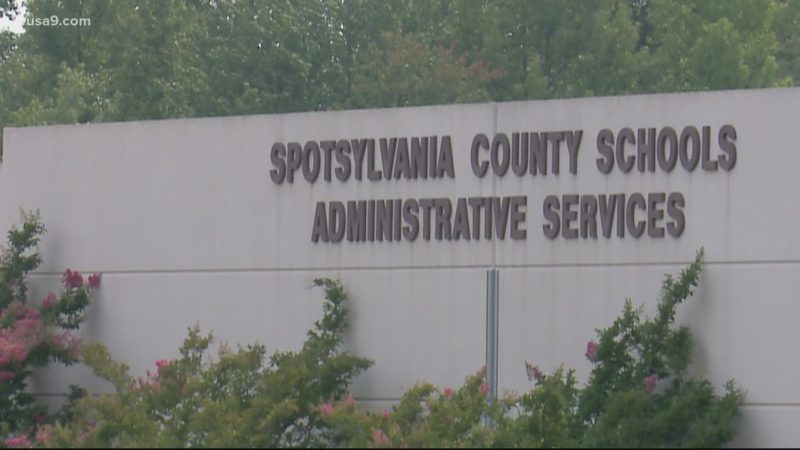 The Spotsylvania County School Board voted Monday to name Kirk Twigg, who advocated for burning books he deemed "sexually explicit" in November, as its new chair. 
His win gives conservatives the majority on the board as Republicans across the country continue an effort to ban books dealing with LGBTQ issues and racism from schools.
Spotsylvania County has been involved in the controversy from the beginning, voting last year to remove books containing "sexually explicit" materials — only to rescind the order a week later.  
Monday's board meeting, Twigg's first as chair, would prove to be disorganized and, at times, unruly.
Twigg's first order of business was to call an unscheduled, closed-door session, which may have violated Virginia's open meeting requirements. According to Virginia Code, a closed meeting cannot be called without a public body approving a motion that states the subject matter and the purpose of the meeting, as well as an applicable exemption from open meeting requirements.
After the board returned from the closed-door session, Twigg said well-regarded Superintendent Dr. Scott Baker would be fired without cause. Baker had already announced he would be resigning at the end of the school year in December.
After Baker decided to resign, a longtime Spotsylvania resident penned a letter in the Free Lance-Star, calling him "the finest superintendent, by far."
"Dr. Baker is trusted and respected by parents, students and employees of Spotsylvania Schools; and he never lost sight of his mission for good reason," it read. "He did so despite the noise and disruption from those few board members dedicated to bringing political disruption and dissidence into our public educational system. Shame on the few."
As Twigg made the announcement, another member of the board interrupted him, saying: "Um, Mr. Twigg, no he is not. You need to make a motion — there needs to be a motion and a vote."
Board members continued to speak over each other as conservative members attempted a vote. But Board Member Nicole Cole told the chairman she had comments.
"I believe that the board members who have lodged this termination owe our citizens and our students of Spotsylvania County a justification for firing Dr. Baker," said Cole. "You have not stated any justification or ability to fill the position. How is this good for the students, the children of Spotsylvania? How does this make sense?"
In a rebuke of the chaotic meeting, she added that Twigg "couldn't even properly chair a meeting."
After approximately 7 minutes of heated discussion where members from both sides got noticeably frustrated, the board voted 4-3 to fire Baker.
Twigg, Lisa Phelps, April Gillespie and Rabih Abuismail, who also advocated for burning books, voted in favor.
The Free Lance-Star reported that Baker was escorted from the building before the board returned from the second closed-door meeting.
An emergency meeting has been scheduled for Friday to name an interim superintendent.
"It's just very sad to hear that a superintendent who has been fully engaged in this community for 10 years is just let go with no rhyme or reason," said Board Member Dawn Shelley, while noting Baker's accomplishments.
Melissa Etheridge to host Heather Mizeur fundraiser
Virtual event to take place on Tuesday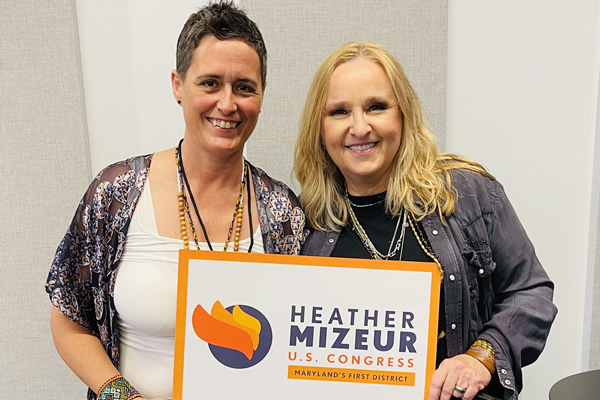 Singer Melissa Etheridge next week will hold a virtual fundraiser for Heather Mizeur's congressional campaign.
The fundraiser will take place on Tuesday at 8 p.m. with tickets starting at $50. Supporters who donate at least $250 will be able to speak with Etheridge and Mizeur in a private Zoom room.
Mizeur, a former member of the Maryland House of Delegates who lives on the Eastern Shore with her wife, is running against anti-LGBTQ Republican Congressman Andy Harris in Maryland's 1st Congressional District. Mizeur ran for Maryland governor in 2014.
Mizeur on Thursday noted to the Washington Blade that her congressional campaign has raised more than $1 million.
"It's going really, really great," said Mizeur.