Finance director, beloved soccer player Dan White dies at 57
Longtime Washingtonian once worked for Whitman-Walker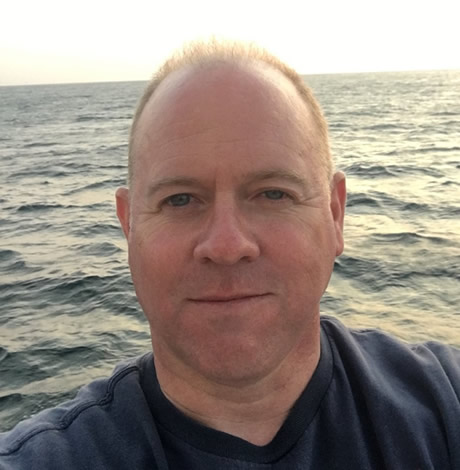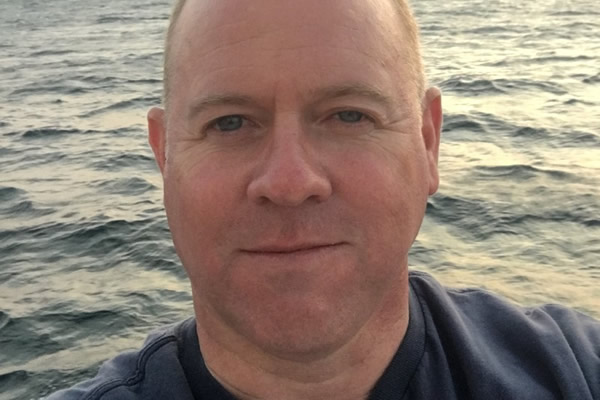 Arlington, Va., resident Dan White, an award-winning amateur soccer player and longtime supporter of the Federal Triangles Soccer Club, D.C.'s LGBTQ soccer league, who worked as a finance director for domestic and international nonprofit organizations for more than 30 years, died at his home on Dec. 22 of a heart attack. He was 57.
Friends and associates said White displayed a unique dedication, commitment, and affection for both the multitude of soccer tournaments and LGBTQ amateur participants he played with as well as for the nonprofit organizations for which he worked.
"Dan's professional work was rooted in nonprofit finance," said Nick Napolitano, a friend and associate with the Federal Triangles Soccer Club. "He worked at the Whitman-Walker Clinic's Office of Finance for 15 years, rising from staff accountant to the level of finance director," Napolitano said. According to White's LinkedIn page, he worked at Whitman-Walker, now known as Whitman-Walker Health, from 1987 to 2002.
Cornelius Baker, who served as Whitman-Walker's executive director from January 2000 to December 2004, said White worked closely with Whitman-Walker's longtime executive director Jim Graham from the time White began working at Whitman-Walker in 1987. Graham left Whitman-Walker at the end of 1998 after winning election to the D.C. Council.
Baker said White's skills in financial management were especially helpful in 2001, at the time of the Sept. 11 terrorist attacks, when major fundraising events, including Whitman-Walker's annual AIDS Walk, were severely curtailed.
Following his 15-year tenure at Whitman-Walker, White served as finance director or finance manager for at least five other nonprofit organizations, including his most recent stint as finance and administration director for the Baltimore-based Johns Hopkins Program for International Education in Gynecology and Obstetrics, known as Jhpiego.
The program, which is affiliated with Johns Hopkins University, provides global health experts who live and work in more than 40 developing countries who help improve the quality of health services for women and families, a write-up on its website says. White, among other things, oversaw the financial planning, management and reporting activities for the organization's global health projects.
Prior to joining Jhpiego, White served as director of finance and administration for Mothers2Mothers, an international nonprofit group based in Cape Town, South Africa. Its website says it is dedicated to preventing mother-to-child transmission of HIV by providing education and support for pregnant women and new mothers living with HIV.
White's friend and soccer teammate Leslie Engleking said White worked out of the organization's Cape Town and London offices from June 2018 to December 2019 to oversee its $28 million budget.
In earlier years, White served from 2004 to 2018 as associate director of finance and later as finance manager for the D.C. office of FHI 360, a human development organization that provides family planning and reproductive health services in 70 countries and all U.S. states.
In 2004, White served for 10 months as finance manager for U.S. Action, a D.C.-based social justice advocacy group, shortly after serving a year and a half as director of finance for the D.C.-based international group Center for Development and Population Activities (CEDPA), which advocates for the rights of women and children.
White was born and raised in Arlington, Va., where he graduated from Bishop O'Connell High School in 1980. He later received a bachelor's degree in business administration from Columbia Union College in Takoma Park, Md.
"He was proud to be a lifelong Washingtonian," said Napolitano, who noted that White as an adult had lived in the D.C. neighborhoods of Dupont Circle, Logan Circle, and Columbia Heights before moving back to Arlington's Crystal City neighborhood about two years ago.
Napolitano and Engleking, both former soccer teammates of White, and his longtime friend Laila Hirschfeld said White's role as an amateur soccer player and his involvement with the Federal Triangles Soccer Club, for which he was the founding treasurer in 1990, were among the most important aspects of his life.
"Dan was one of the most talented players to ever step on the pitch for Federal Triangles Soccer Club," Napolitano said. "He won the Golden Boot at the 2001 International Gay and Lesbian Football Association World Championships in London, and more often than not he was the goal leader on the many teams he played on, which included FTSC squads that traveled to Barcelona, Copenhagen, Buenos Aires, Montreal, Toronto, Boston, San Francisco, and Philadelphia," according to Napolitano. The Golden Boot is an award given to a player who scores the most goals in a game or tournament.
White was also among the first inductees into the FTSC's Hall of Fame in 2006, said Napolitano, who noted that White continued playing in various local soccer leagues until 2016, when a foot injury ended his playing endeavors.
"Dan managed to pack a tremendous amount of life into a short amount of time, and had traveled to almost every continent," Hirschfeld said. "He loved good food and savored good wine," she said, adding, "his favorite place was on the beach, especially the Outer Banks, drink in hand, surrounded by a small group of laughing friends. Which is how we, his chosen family, the family that loved and cherished him just as he was – a kind, loving, smart, funny, flirty, generous, successful, thoughtful, talented soul – will think of him always."
Hirschfeld and other close friends said White is survived by his soccer fans and former team members and a long list of friends and chosen family members. They said that due to COVID-19 restrictions, a memorial celebration of White's life will be postponed until later this year.
Per his request, he was to be cremated and his ashes will be scattered later this year in the Outer Banks of North Carolina, Hirschfeld said. She said condolences in White's name can be expressed with donations to Whitman-Walker Health, the local LGBTQ youth advocacy group SMYAL, and Team D.C., the LGBTQ sports organization of which the Federal Triangles Soccer Club is a part.
Comings & Goings
Umana named associate with Gustafson Guthrie Nichol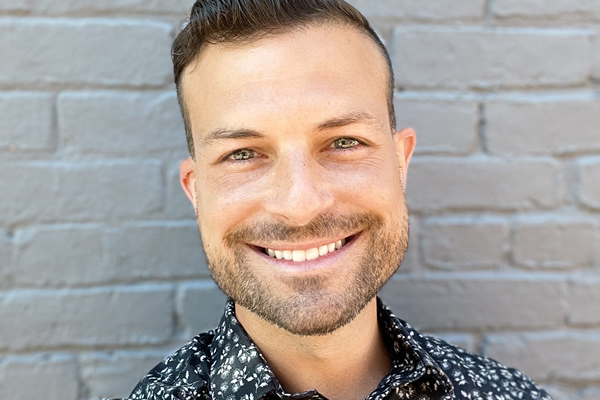 The Comings & Goings column is about sharing the professional successes of our community. We want to recognize those landing new jobs, new clients for their business, joining boards of organizations and other achievements. Please share your successes with us at: [email protected]. 
Congratulations to Wolfgang Umana on being named an associate with Gustafson Guthrie Nichol (GGN). He has been with them for more than five years and is currently its D.C. studio's office manager.
"I am honored to become GGN's newest Associate," Umana said. "I have the glorious privilege of supporting GGN's continuing dedication to progress, inclusion, social justice, sustainability, and beautification of the world we live in."
Umana also works with NBR Computer Consulting as an LLC Computer Technician consultant. He has experience in social media, communications, outreach, and technical services, and provides a dynamic approach to the fast-changing world of technology. NBR Computer Consulting, LLC is a gay-owned business. 
Umana has also served as D.C. Army National Guard Director of Environmental Affairs and with EMS Consultation Services.
He has his bachelor's in Environmental Science & Public Policy, Human and Ecosystem Response to Climate Change, from George Mason University.
Capital Pride bids for D.C. to host World Pride 2025
International event draws thousands of visitors
The Capital Pride Alliance, the group that organizes D.C.'s annual LGBTQ Pride events, announced on Sept. 21 that it has submitted a bid to host 2025 World Pride, the international Pride event that draws thousands of participants from throughout the world to the host city.
The announcement by Capital Pride says its bid to host the event in D.C. notes that the event, among other things, would commemorate the 50th anniversary of D.C.'s first LGBTQ Pride event in 1975, which began as a block party near Dupont Circle.
World Pride is licensed and administered by the international LGBTQ organization InterPride. The World Pride events themselves, which usually take place every other year, are organized by InterPride's member organizations such as Capital Pride Alliance.
The Capital Pride announcement notes that World Pride "promotes visibility and awareness of lesbian, gay, bisexual, transgender, intersex and queer (LGBTIQ+) issues on a global level." The announcement adds, "World Pride events include parades, marches, festivals and other cultural activities often enjoyed at Pride celebrations, along with other components such as a human rights conference and large-scale opening and closing ceremonies."
The InterPride website says the deadline for submitting a bid for the 2025 World Pride has passed. It says D.C.'s Capital Pride and Kaohsiung Pride, located in the large Taiwan port city of Kaohsiung, are the only two remaining cities in competition for hosting the 2025 World Pride.
Ryan Bos, Capital Pride's executive director, said InterPride was expected to make its decision on which of the two cities to select sometime in November of this year.
"A recent study conducted by Booz Allen Hamilton revealed that the annual Capital Pride Celebrations, during normal years, result in approximately $371 million in positive economic impacts to the region, a number that may be doubled if the organization is awarded the prestigious event," the Capital Pride statement says.
The 2021 World Pride took place earlier this year in Copenhagen, Denmark. The 2019 World Pride was held in New York City to commemorate the 50th anniversary of New York's Stonewall riots, which many activists consider the start of the modern LGBTQ rights movement.
InterPride says the 2023 World Pride will take place in Sydney, Australia.
Va. county supervisors back resolution against 'required' pronoun questions
Unanimous vote in Stafford County allows school defunding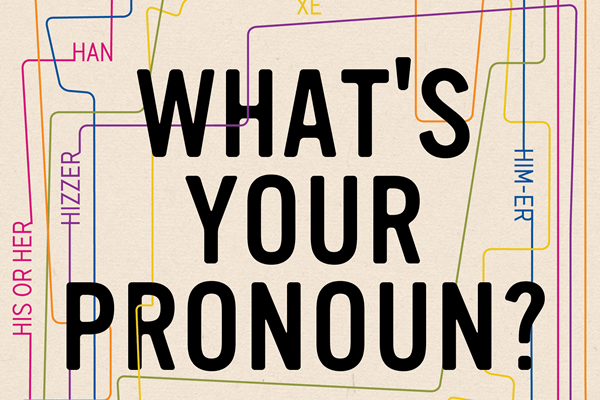 The Stafford County Board of Supervisors on Tuesday unanimously approved a resolution that gives it the authority to deny funds to schools that require students to give their pronouns and teach the 1619 Project and critical race theory.
The resolution denounces "the teaching of the 1619 Project and critical race theory (CRT) and related principles in Stafford County Public Schools," and states the board does not support Stafford County Public School students "being required to identify their chosen pronouns."

The approved document had been updated to change "requested" to give pronouns to "required."

Republican Supervisor Gary Snellings told the board he brought the resolution forward, which passed by a 6-0 vote margin, in response to communication from parents. One supervisor was not present.

Snellings called critical race theory "racism." He also called the New York Times' 1619 Project published on the 400th anniversary of the arrival of enslaved Africans to the Virginia colony a "theory."

Critical race theory is not taught in Virginia public schools, but a state law passed in 2020 requires local school boards to adopt policies that are more inclusive for transgender and non-binary students that follow, or exceed, guidelines from the state's Department of Education.

Snellings said the problem with preferred pronouns was in requiring students to give them. He said that was not in the governing Virginia law.

"This (resolution) does not eliminate anything. It just follows state law," Snellings said.

A Virginia court in July dismissed a lawsuit that challenged the Department of Education's guidelines for trans and non-binary students. Equality Virginia and the American Civil Liberties Union of Virginia were parties to the amicus brief in support of the protections.

"We are deeply disappointed that these adults made such a hateful decision for kids in the community," tweeted the ACLU of Virginia in response to the board's vote.