The history of presidential homes
From Mount Vernon to Rehoboth Beach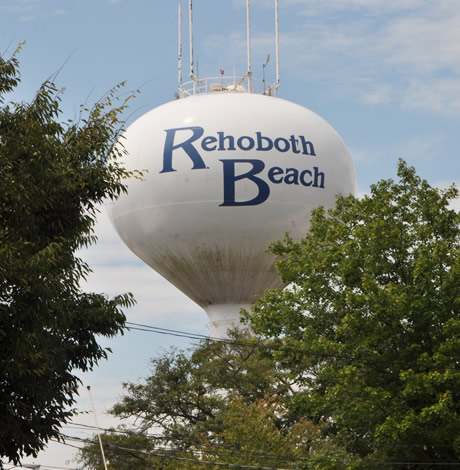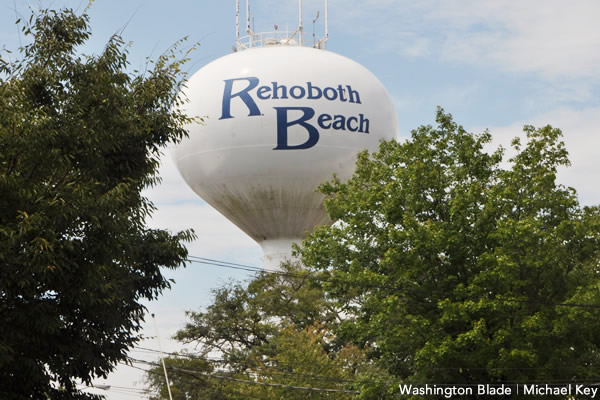 When I lived in what was West Germany in the late '80s, my job allowed me to travel frequently throughout Western Europe. I learned that you can't go to Salzburg, Austria without running into something Mozart related.
The house where Wolfgang Amadeus Mozart was born was built in the 12th century. The family lived in an apartment on the third floor. The building is now a museum and there are more sites honoring his talent throughout the city.
It seemed that the public wanted to get in on the action too because I found no less than six other houses in the city that sported a historical marker reading Mozart Geburtshaus (Mozart's Birthplace) which, like "Bill Clinton slept here," was a very popular sign.
If you lived in the DMV pre-pandemic, chances are you've been to or taken friends to Mount Vernon Estate, George Washington's home in Fairfax County, Va. The Palladian home was built in 1734 and expanded several times. Although I have searched three times, I still can't find any remnants of that cherry tree he purportedly chopped down.
The tradition of letting the public visit the home is more than 200 years old. George, a great host, is said to have announced, "I have no objection to any sober or orderly person's gratifying their curiosity in viewing the buildings."
Upon their return from London in 1788, John Adams and his wife, Abigail, lived at Peacefield, an historic estate and farm in Braintree, Mass., which was renamed Quincy in 1792. When John became president, Abigail embarked on a 12-year renovation project to expand the home from a small, low-ceiling house to a comfortable, Georgian-style residence.
John Quincy Adams was born in Braintree (later Quincy) on 7/11/1767 and continued to live at Peacefield, as did two additional generations of the Adams family (not to be confused with the Addams family), until it was gifted to the National Park Service in 1946.
Fun fact: 186 years, almost to the day, after the birth of John Quincy Adams, I was also born in Quincy, and my father became the town's city manager in the mid-1950s.
Virginia has been a popular place for our presidents to live. Thomas Jefferson had his Monticello in Charlottesville, James Madison's home, Montpelier, in Orange County was registered on the National Register of Historic Places in 1966.
James Monroe lived at Highland, a plantation adjacent to Thomas Jefferson's Monticello until accumulated debts forced him to sell in 1825. Berkley Plantation in Charles City County was the ancestral home of two presidents: William Henry Harrison and his grandson, Benjamin. It is said that American whiskey was distilled there in 1620.
John Tyler's birthplace was also in Charles City County, Va. He was raised on Greenway Plantation in a manor home his father had built. Rounding out the Virginians, Gerald Ford's home was an unassuming Colonial in Alexandria, with an enclosed garage that served as an office for the Secret Service while he was president.
After growing up in the famous log cabin in Illinois, President Abraham Lincoln chose a Gothic Revival cottage on the grounds of the Soldier's home in Washington, D.C., as his local getaway. That same cottage was also selected by James Buchanan, Rutherford B. Hayes, and Chester A. Arthur as their summer White House retreat.
Both Richard Nixon and Ronald Reagan had California properties that were referred to as the Western White House. Nixon's was a large, beachfront, Spanish-style, Mission Revival called La Pacifica (House of Peace), located in San Clemente, Calif.
Reagan's retreat north of Santa Barbara in the mountains was named Rancho de Cielo (Heaven's Ranch). Toward the end of his term as governor of California, he bought the ranch for $527,000 (valued at roughly $2.7 million in January 2020). After Ronald Reagan's death, his wife, Nancy, sold the property to the Young Americans Foundation, a conservative youth organization in Herndon, Va.
Now, I know you don't want to hear more about Mar-a-Lago, so since this three-day weekend encompasses both Presidents' Day and Valentine's Day, I suggest we drive up to the Bidens' house in Greenville, Del. If they're not there, we can head to their vacation home in Rehoboth Beach.
Be sure to wear a mask. Bring flowers and candy for Dr. Jill and treats for Major and Champ. We can send out for No Contact food via Door Dash or Uber Eats. See you there!
Valerie M. Blake is a licensed Associate Broker in D.C., Maryland, and Virginia with RLAH Real Estate. Call or text her at 202-246-8602, email her via DCHomeQuest.com, or follow her on Facebook at TheRealst8ofAffairs.
Why are so many people moving to Florida, Texas, and Nevada?
Affordability, low taxes motivating many to relocate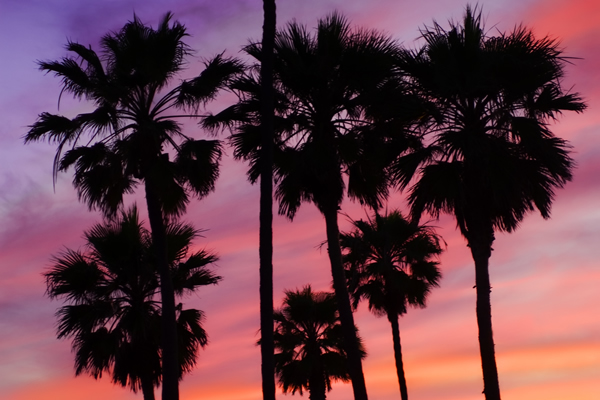 Without a doubt, 2020 and 2021 have been very different, life-changing years for many of us. The pandemic changed life in many ways, for many people in both personal and professional respects. From a business perspective, for many, COVID-19 meant a transition from being required to go into an office every day to primarily working remotely from home.
As working remotely increasingly becomes the new normal for many, the question began to arise, "If I can work anywhere, do I want to stay here?" After all, until now, most people lived near their workplaces because they were required to be physically present in those workplaces for the majority of the time. Now, if work is remote, home could, in theory, be anywhere. People are thinking less about where they have to live, and more about where they want to live.
Of course, that means different things to different people, and many factors can make a particular place appealing — or not so appealing. For some, it's being closer to family and friends. For others, it's a certain kind of weather or scenery — maybe being close to the beach or the mountains. And for still others, economic considerations play an important role.
After all, if you can live anywhere, living in a place where you can keep more money in your pocket is appealing. As a result, the COVID-19 pandemic ultimately accelerated the migration of businesses, families, and individuals from states that are more expensive to others that are less so.
Three particularly popular destinations are Florida, Texas, and Nevada. Here are a few reasons why:
More Tax-Friendly: One huge advantage of each of these states is that they have no state income tax. While there are still other taxes like sales, and property tax, not paying income tax can ultimately result in significant savings, particularly in comparison with some states that have very high income tax rates in addition to being more expensive generally.
Affordable Housing and Rental Opportunities: Many of the cities in these states offer more house for the money than what can be found in other locations. For many, location is everything – but for an equal number, location plus affordability is appealing. Many people like the idea of being able to afford a larger home or more land for a lower price. This is not to mention that from a business perspective, these states tend to offer more affordable rental prices for office space than some other states and cities do.
Mild Climate: Although weather often isn't the only determinative factor in a move, it can definitely be a bonus. In addition to offering significant economic advantages, all three of these states offer plenty of sunshine, mild or warm temperatures throughout much of the year, and plenty of beautiful scenery for residents to enjoy.
Each family, each person, each business is different, but for many, these are some of the primary advantages of making a move to these three states. Regardless of your reason though, when making a move, one thing you'll always need to make that move successful is a talented Realtor.
Maybe you've decided that the time is right for you to make a move to one of these more tax-friendly states – or maybe you've decided to make a move elsewhere, for different reasons. Regardless of where you decide to go, or why you decide to go, at GayRealEstate.com, we'll meet you there. We are proud of our hard-earned reputation for pairing LGBTQ buyers and sellers across the country with talented, experienced LGBTQ-friendly realtors who know and love their communities, and who can help you achieve your real estate dreams. If you're ready to make a move, there's no time like today to take the first step. Get in touch with us at any time. We look forward to helping you soon.
Jeff Hammerberg is founding CEO of Hammerberg & Associates, Inc. Reach him at 303-378-5526, [email protected], or via GayRealEstate.com.
Real estate's occupational hazards
From being locked out to walking in on naked sellers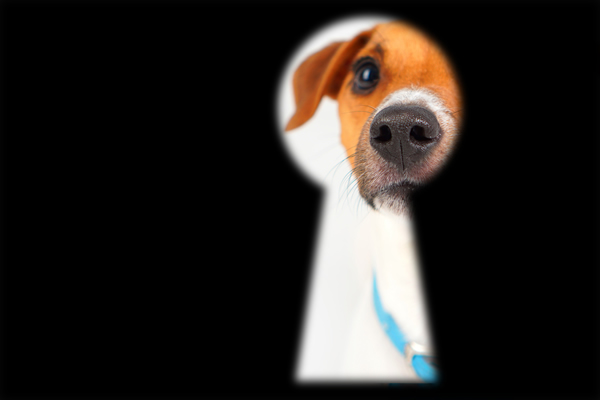 "You should write a book."
I hear that a lot from clients and friends when I tell a real estate story that most people wouldn't believe unless they had experienced something similar. My colleagues understand.
Most of us have stories about Cujo-like pets, lost keys and stubborn lockboxes and unusual things we have experienced in the industry. And lest we forget, what would any Great American Novel be without sex?
Showing instructions will often say, "Don't let the cat out." You will gingerly open the front door hoping the cat is not on alert waiting to escape as you go in the house. If the cat happens to get out despite your best efforts, the natural inclination is to get the cat and put it back in the house. If you are successful, one of two things will happen: first, you will have to stop at the drug store to purchase some Neosporin to dress your wounds or second, you may get a call from the seller's agent asking why there is an extra cat in the house.
Playing "find the lockbox" is a rewarding game we play, but like a mouse looking for the cheese, there can be dead ends and pitfalls. On one excursion, the box was yet to be found when my client and I spotted a gate to a rear door. We walked over, I pressed the gate latch, and we were in. Unfortunately, the lockbox wasn't to be found.
So, what do you do? You go back to the gate and press the latch to get out, right? Except some DIY-er has installed a one-way latch. Your client tries to call her mother, who is down the street in the car with the air conditioning on, listening to a Barry Manilow CD. Oops! Her phone is back in the car with Mom. You call the listing agent and get voicemail. You sit down on the concrete bench to think.
Concrete bench, you say? Yes, a 450-pound concrete bench, which we push over next to the gate. My client, who is taller than I, stands on it and I boost her over the top of the gate. Finally, we have completed our exit strategy! We never did get into the house.
You never know who you might find in a house either, especially since COVID-19 restricted the number of people who could be there during a showing to three. I'm sure that didn't count the vagrant who ran out the back door and left the gas burners he had been using for heat on or the construction workers who left their burger wrappings and half consumed shakes in the bedroom.
Agents can get pretty touchy when you lock them out during your 15-minute showing appointment (yes, that's a thing now). It gets worse when they find you on your knees with your butt in the air, using a wire hangar (sorry, Mommie Dearest) to try to pull a key up through a 1/8th inch space between deck boards on the front porch where you dropped it. (The owner ultimately came over with another key.)
Sometimes, you have to put your Sherlock Holmes cap on and search for a special feature that is listed on the fact sheet. "Storage near the front door" could actually be an elevator shaft that was never completed. And sometimes, you open a door to an eave in the attic and find your client's 9-year-old wide-eyed looking in and saying, "This must be where they play Dungeons and Dragons" as her mother drags her out of the room.
Many of us have run across the startled tenant or homeowner who doesn't get the notification about an appointment. We find them sleeping naked or simply hiding under the covers, flushing the toilet, taking a shower, or in the throes of passion. Despite my habit of calling out, "Real Estate" when opening a front door, sometimes they just can't hear me.
Years ago, I had a listing appointment with a man who, after keeping me waiting on the porch for 20 minutes, opened the door wearing nothing but a shower wrap and a soap-on-a-rope. I didn't bother to reschedule.
Then there was the geriatric nymphomaniac who proceeded to snort lines of cocaine from atop the marble countertop in the kitchen as we discussed selling her house while the pool boy hung out in the nearby cabana.
By the way, has anyone heard from him? I'll go check.
Valerie M. Blake is a licensed Associate Broker in D.C., Maryland, and Virginia with RLAH Real Estate. Call or text her at 202- 246-8602, email her via DCHomeQuest.com, or follow her on Facebook at TheRealst8ofAffairs.
Renovations in the time of COVID
Clean and de-clutter your home before listing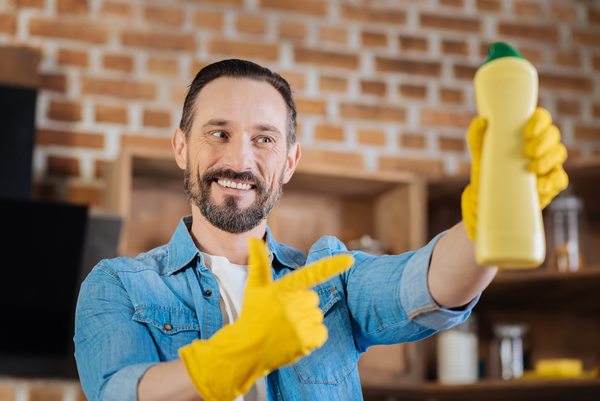 What do I need to do to make my house pretty and ready to sell in the time of COVID?  Some people are telling me that I don't have to do anything, that it is a sellers' market. Well, maybe. Do you know your market? Do you know the idiosyncrasies of your market? In many places, homes are flying off the market "as-is." But in many places a much more nuanced home is getting the attention.
I am seeing more movement in the single-family home market. So, a seller might get by with doing basic repairs and some sprucing up/de-cluttering to get their house ready for the market. Then again, you never get a second chance to make a first impression, so when in doubt, clean it out. (Paint it out, stage it out, etc.)
If you want to do renovations, you might want to get estimates from multiple sources, and see who gets you the best deal. I am hearing some stories that there is a backlog in the supply chain for hardwood and some other materials. Also, many contractors are booked up right now, or have been scheduled to get work done for months now. If timing is going to be an important part of the puzzle, you might want to double check that the work can get done when you need it to be done, especially if you live in a building where you have to get permission to use elevators, do work between certain hours of the day, etc.
At the very least, find a good house cleaner to get in and do a good job on the type of cleaning that is not done on a normal basis. For many reasons. In the time of a pandemic, cleanliness is almost the number one thing people are looking at. Also, we all know that the carpets get vacuumed, the windows get cleaned, and the shelves get dusted. But what about deep in the corners and under the counters and in the air vents and filters?
That being said, there seems to be a shortage of homes on the market right now for the amount of buyers that are looking. A lucky seller right now might not have to do a total renovation and might want to leave some decisions to the next buyer, but I would still advise that they err on the side of cleaning, de-cluttering, and getting it photo ready to maximize their return on their investment.
Joseph Hudson is a Realtor with The Rutstein Group at Compass. Reach him at 703-587-0597 or [email protected].