February 24, 2021 at 8:40 am EST | by Philip Van Slooten
Diversity Richmond, Virginia Pride to merge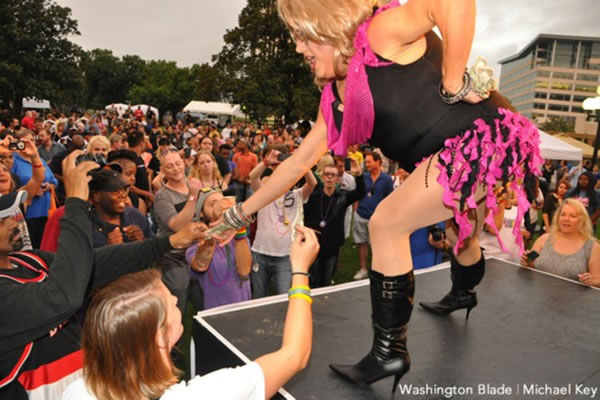 Diversity Richmond and Virginia Pride on Tuesday announced they will merge.
"I remember when the first Pride festival was held in Richmond 42 years ago when 75 people attended," said Diversity Richmond Executive Director Bill Harrison in a statement. "If you had told me then that one day we would have 40,000 people at PrideFest, I'd have laughed. But, here we are. What Virginia Pride has accomplished as an all-volunteer organization is astonishing to me. Diversity Richmond is honored that we have this opportunity to provide the support they need to continue their incredible trajectory."
Virginia Pride will continue to produce PrideFest, as well as other events and activities, as a program of Diversity Richmond. The merger will provide Virginia Pride with additional staff resources and organizational infrastructure, including a full-time, paid program director.
"Virginia Pride enters into this merger with Diversity Richmond at a time when both organizations are thriving," said Virginia Pride President Stephanie Merlo. "Merging with Diversity Richmond will ensure we continue to build on our legacy of success."
Over the years Diversity Richmond has grown as a hub for Richmond's LGBTQ community as well, and during the pandemic it held food drives and served as a COVID-19 testing site. The merger will also help Diversity Richmond boost its event planning and fundraising capacities.
Virginia Pride will submit the merger plan to its voting members for approval on March 22 with the merger slated to become official on April 1.