February 24, 2021 at 3:09 pm EST | by Lou Chibbaro Jr.
FOX 5's McCoy suspended over offensive Tweet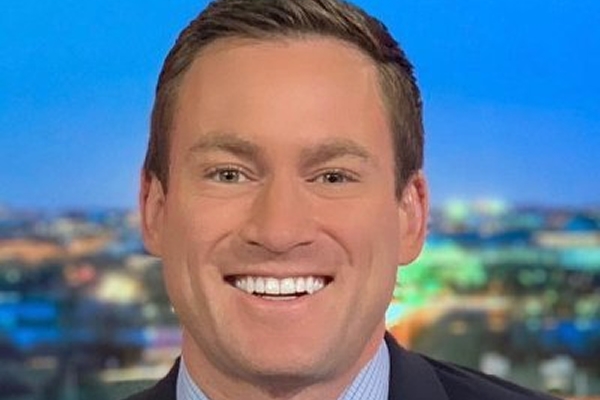 D.C.'s FOX 5 News anchor Blake McCoy, who's gay, has been suspended from his job following a flurry of complaints over a comment he posted on Twitter on Feb. 23 saying he is "annoyed" that obese people of all ages are on the priority list for obtaining the COVID vaccine.
"He has been suspended pending further review," Erica Keane, a spokesperson for D.C. TV station WTTG, of which FOX 5 News is a part, told the Washington Blade on Wednesday.
Keane said the suspension was related to McCoy's Twitter post about obese people and the COVID vaccine. But she said the station would have no further comment at this time.
"I'm annoyed obese people of all ages get priority vaccine access before all essential workers," McCoy stated in his post at 1:52 p.m. Tuesday, Feb. 23. "When most stayed home, we went into work everyday last March, April, May and everyday since putting ourselves & loved ones at risk," he stated in his post. "Vaccinate all essential workers. Then obese."
McCoy posted an apology about three hours later after his initial comment came under fire in many Twitter postings by others, some of whom called on him to resign or be fired. Some of the posters said they called Fox 5 News to complain about McCoy's post.
"Earlier today I Tweeted something insensitive and offensive," McCoy posted. "I truly regret my words and want to apologize. I have deleted my tweet and ask that you accept my sincere apology."
Several people responded in Twitter posts by saying they did not think McCoy's apology was sincere. They pointed to an earlier message McCoy posted prior to his apology giving a different reason for deleting his post about obese people. He gave the differing reason in response to a post by someone identifying as a supporter of McCoy.
"I am a huge fan of yours, Blake, but Tweets like this only serve to divide people. I know that is not your intention," the person said.
"You're right," McCoy posted in response. "I deleted because, frankly, who has the time to argue with strangers on the internet."
The WTTG website says McCoy has served as co-anchor on FOX 5 News' weekday news shows at 4 p.m., 6:30 p.m., 8:00 p.m., and 9:00 p.m.
McCoy could not immediately be reached for comment.