February 25, 2021 at 12:00 pm EST | by Lou Chibbaro Jr.
SMYAL to open third facility for homeless LGBTQ youth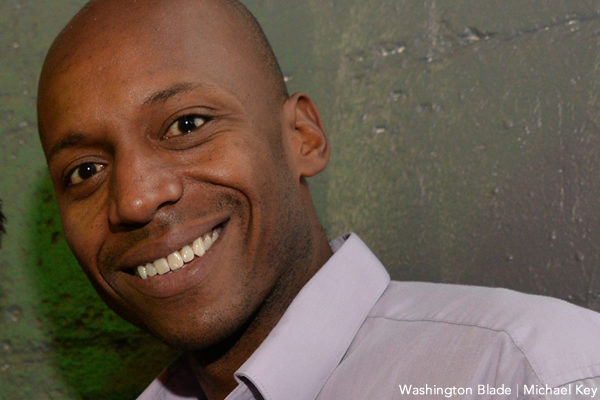 The D.C.-based LGBTQ youth advocacy and services group SMYAL announced this week that it plans to open its third transitional housing facility for homeless LGBTQ youth this spring in the city's Congress Heights neighborhood in Ward 8.
The new facility is part of an Extended Transitional Housing (ETH) program that "expands the depth of services available to residents by providing identity-affirming and trauma-responsive care to youth who need longer-term support to achieve the goal of independence," according to a statement released by SMYAL.
"Unlike the current sites, which support youth for up to 24 months, the Extended Transitional Housing program will provide residents with up to six years of mental and behavioral health support with access to fully licensed therapists on site," the statement says.
It says the facility will be located on Wayne Place, a street in the Congress Heights section of Southeast D.C. The statement says the program has the support of D.C. Council member Trayon White (D-Ward 8).
"The ETH program can support up to 12 residents living in apartment-style accommodations," the statement says. "Each of the 6 units will have two bedrooms with a shared kitchen, living room, and bathroom. In addition to their living spaces, the program will have clinical case management offices on-site offering bilingual services in Spanish and English," the statement continues.
It says residents, who will enter the program between the age of 18 and 24, will also have access to a computer lab as well as a "common space where they can build community with their neighbors in the program."
In January 2017, SMYAL opened its first transitional facility for homeless LGBTQ youth in a newly built six-unit apartment building in Northeast D.C. on 19th Street near Benning Road. The facility also accommodates 12 residents.
SMYAL's second transitional housing facility for homeless LGBTQ youth opened in September 2019 in a section of Southeast D.C. near Anacostia. That facility is also part of a newly built four-story apartment building with seven, two-bedroom apartments that accommodates 14 residents.
"Our queer and trans youth deserve to have a space where they can overcome the trauma that too many young people still face," said SMYAL Executive Director Sultan Shakir. "Our Extended Transitional Housing program provides the highest level of support for LGBTQ youth on their path from homelessness to self-sufficiency."
The SMYAL statement notes that nearly 40 percent of youth experiencing homelessness in D.C. identify as part of the LGBTQ community, a development that indicates the need for the LGBTQ youth programs offered by SMYAL.