March 9, 2021 at 11:13 am EST | by Staff reports
Ebbin, Sickles condemn Va. GOP gubernatorial candidate's anti-trans comments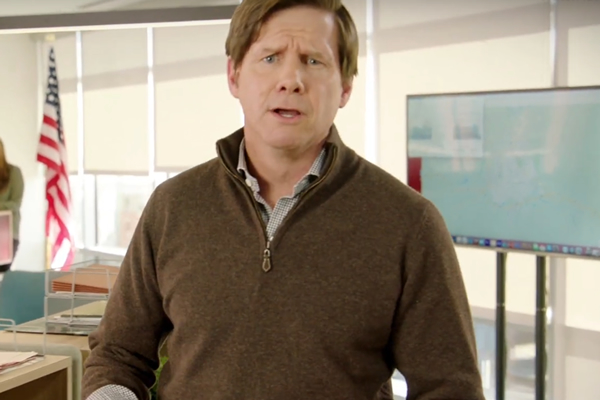 Two openly gay members of the Virginia General Assembly have condemned a Republican gubernatorial candidate over transphobic comments he recently made at a forum.
"Why are we even talking about this now," said Pete Snyder during the Fredericksburg Area Patriots Forum on Feb. 28. "We're in a global pandemic and the ridiculous policies that the left is pushing at us to try to have transgender bathrooms in our schools."
"I missed my daughter's lacrosse practice today. First time ever," he added. "There is no way I'm going to come home to her three years from now and have to see her crying because she got cut from the team or isn't even starting because someone two weeks ago used to be a dude. I'm sorry. Not going to happen on my watch."
Snyder is among the Republicans who are running to succeed Democratic Gov. Ralph Northam.
A press release the Democratic Party of Virginia released on March 4 notes Snyder has welcomed the support of former lieutenant gubernatorial candidate E.W. Jackson and former Loudoun County Supervisor Eugene Delguadio. Both men have been sharply criticized over their anti-LGBTQ rhetoric.
"Pete Snyder's announcement that he is 'proud' and 'honored' to be endorsed by far-right figures with a long history of bigotry is shameful," said state Sen. Adam Ebbin (D-Alexandria) and state Del. Mark Sickles (D-Fairfax County) in the Democratic Party of Virginia press release. "Snyder's anti-LGBTQ attacks and his decision to go out of his way to court supporters like E.W. Jackson are careless and potentially dangerous."
"He and other Republicans who seek to degrade the rights of others for political gain are out of touch with Virginia's values," added Ebbin and Sickles.
The Washington Blade has reached out to Snyder's campaign for comment.