SPRING ARTS PREVIEW: Events
Mostly virtual happenings in the months to come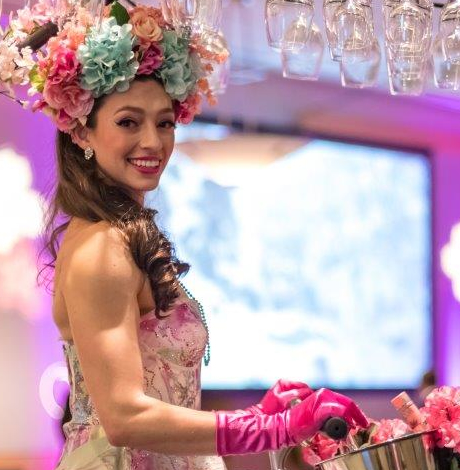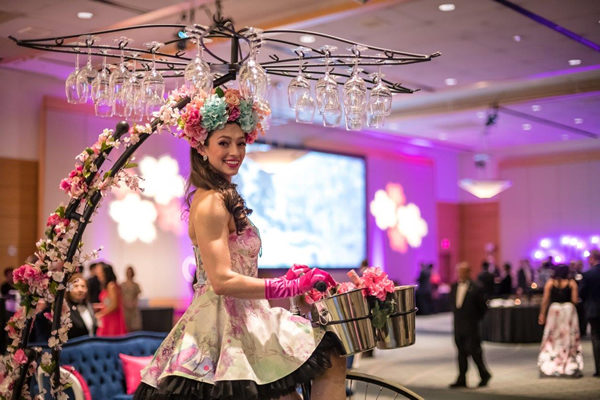 MARCH
Free registration for The Petal Porch Parade runs from Feb. 15 to March 15 and is part of the mostly virtual festivities for this year's National Cherry Blossom Festival. Participants who register and decorate their porch's windows, yard and/or sidewalk will be added to the official Petal Porch Parade map and receive a free lawn sign to include in their display while supplies last. The Petal Porch Parade takes place from March 20 until April 11. Neighborhoods featuring more registered Petal Porches have a better chance for the Petal Procession to pass through on the weekend of April 10-11. To register and for more information, visit nationalcherryblossomfestival.org.
"Genderosity" from Gay Men's Chorus of Washington, D.C., is a "glam rock spectacle celebrating self expression." Songs include "Dancing Queen," "Vogue," "Born This Way," "Changes," "Home," and "My Strongest Suit." The Genderosity video will be available from March 13 at 7 p.m. until March 28 at 11:59 p.m. Tickets are $25; visit gmcw.org for details and tickets.
DC Gaymers hosts "Codenames," a virtual interactive word game Tuesday, March 16 at 7 p.m. This event is free, open to the public and is part of the Gaymers ongoing activities every second and fourth Tuesday of the month. Keep monitoring their Facebook page for more information on this and future events.
A virtual Transmasculine and Nonbinary Art Night hosted by the D.C.-area Transmasculine Society is Friday, March 19 at 7 p.m. Transmasculine and nonbinary folks as well as their friends, spouses and allies of any gender are welcome to join this virtual crafting circle. This free event is a chance to chat while working on new or ongoing craft projects, from coloring to more involved creations. Visit dcats.org for more information.
The National Cherry Blossom Festival kicks off with a livestream event Saturday, March 20 at 6 p.m. This annual event runs March 20 to April 11 and is co-presented by the Japan Foundation and co-hosted by Olympic Gold Medalist Kristi Yamaguchi and ABC 7's Michelle Marsh. The virtual opening ceremony features 2.5-Dimensional Musical performances of Naruto, "My Hero Academia" and Pretty Guardian Sailor Moon: The Musical; TAIKOPROJECT; tap artist Kazunori Kumagai and the Fukushima Youth Sinfonietta. Visit nationalcherryblossomfestival.org for information and to reserve access to this free event.
Stacey Abrams, founder of the voting rights organization Fair Fight, and Fair Fight Action's CEO Lauren Groh-Wargo are guests of the Woman's National Democratic Club Tuesday, March 23 at noon. This free virtual event features a discussion with Abrams and Groh-Wargo about their efforts to produce meaningful change in Georgia and on lessons moving forward. For updates and information, visit democraticwoman.org.
That Way Madness Lies hosted by P&P Live! is a virtual discussion of 15 of Shakespeare's most notable works as reimagined by YA authors for a new generation. This free panel takes place Wednesday, March 24 at 7 p.m. and features nonbinary queer authors Anna-Marie McLemore, an award-winning Latinx author, and Mark Oshiro, a 2019 Lambda Literary Award finalist, as well as YA authors Lily Anderson, Austin Siegemund-Broka and Emily Wibberley. For tickets and information, visit the events page at politics-prose.com.
The Cherry Blossom Festival's Pink Tie Party, sponsored by Events DC and Amazon, is Friday, March 26 at 7 p.m. Tickets are $100-$135 and include three-course carryout dinners from a choice of popular D.C., Maryland and Virginia restaurants. Party-goers are to wear their finest pink apparel while mingling and dining virtually with partygoers from around the world. Sake experts will be on hand to present the nuances and culture of Japan's national drink. Tickets and information are available through nationalcherryblossomfestival.org and Eventbrite.
DC Queer Flix presents "Southwest of Salem" Friday, March 26 at 7 p.m. This film screening is part of the monthly discussion of LGBTQ cinema with the Mayor's Office on LGBTQ Affairs and is shown in recognition of Women's History Month. It is an award-winning documentary about the wrongful conviction of four Latina lesbians in Texas. Attendees will watch the film together and discuss it on Twitter using hashtags. For more information, visit lgbtq.dc.gov or the event pages on Facebook and Eventbrite.
APRIL
BookMen D.C. meets virtually Wednesday, April 7 and every first and third Wednesday of the month at 7:30 p.m. Most members of this gay literature group live near D.C. but visitors to the area are welcome to join in the discussion. More information is available at bookmendc.blogspot.com and thedccenter.org.
Smut Slam D.C. presents an online open-mic event Friday, April 16 at 7:30 p.m. via Facebook. Femme-cee Diva Darling hosts a sexy night of virtual storytelling as open-mic participants share true stories of consensual erotic adventures gone wrong. The evening's theme is "Womp Womp" and online audiences will hear real tales of epic fails during this queer-friendly, kink-friendly, body-positive event. For more information, visit dc.smutslam.com.
Depeche Mode 20th Anniversary Dance Party is live on Twitch Saturday, April 17 at 9 p.m. This free public event is hosted by FYM Productions and streamed live from the Black Cat D.C. main stage. Visit FYM Productions on Facebook and Twitch for details.
QT Fusion Dance D.C. hosts free, with donations suggested, LGBTQ partner dance social events featuring Bachata, blues, fusion and other partnered dance instruction and social mixers. Since the onset of the pandemic, these events have moved to the group's Facebook and Twitch accounts. Visit twitch.tv/qtfusiondance, their Facebook page or email [email protected] for more information on upcoming events.
P&P Live! presents "Madame Speaker: Nancy Pelosi and the Lessons of Power," a discussion with the book's author Susan Page Monday, April 19 at 6 p.m. online. More information on this free event is available at politics-prose.com.
The GLSEN Day of Silence is Friday, April 23. This annual event is a national LGBTQ student and ally demonstration to protest the harmful effects of harassment and discrimination of LGBTQ people in schools. Every April, students go through the school day without speaking and end the day with Breaking the Silence rallies and events to share their experiences. The goal is to bring attention to the problem so schools and communities can discuss methods for inclusion. Visit glsen.org for information and ideas for participating during a pandemic.
The National Cryptologic Museum presents Queens of Code and Technology Wednesday, April 28 at 7 p.m. This free virtual event features historical stories of women working for the National Security Agency from the 1960s to the '80s. For more information, visit queensofcode.com.
MAY
DC Black Pride has been cancelled as an in-person event for 2021 due to the ongoing pandemic. But the Center for Black Equity has announced an ongoing campaign called "12 Months of Black Pride" that will consist of monthly virtual or hybrid events running until February 2022. For more information on planned community conversations, panels, parties and more, visit dcblackpride.org.
The theme is "Back in the day" for Smut Slam DC: Old School on Friday, May 21 at 7:30 p.m. via Facebook. This online open-mic event is a chance for participants to sign up and share true stories of consensual encounters from the days before a hanky was a cheap pandemic precaution. Join host Diva Darling for a socially distanced queer-friendly, kink-friendly and body-positive trip down memory lane. Visit dc.smutslam.com for details.
The DC-area Transmasculine Society hosts Transmasculine and Nonbinary Chat, Chill and Game on Monday, May 24 at 5 p.m. This free event takes place on the fourth Fridays of the month and is primarily for transmasculine and nonbinary folks, but friends, spouses and allies of any gender are welcome. For more information, visit dcats.org.
NOTE: An earlier version of this calendar erroneously included a listing for the National Cannabis Festival. That event was cancelled. The Blade regrets the error.
Smithsonian Zoo programming is back
Family-friendly Halloween event begins Oct. 28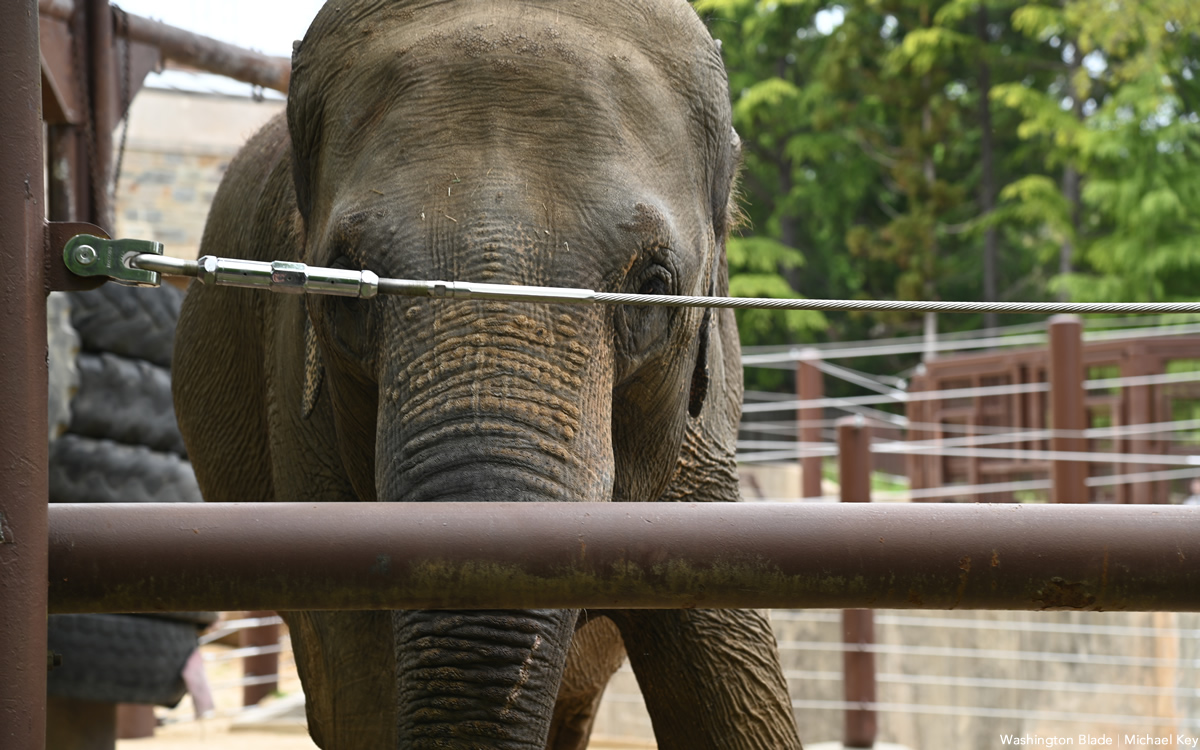 The Smithsonian National Zoo and Conservation Biology Institute will host "Boo at the Zoo" starting on Friday, Oct. 28 at 5:30 p.m.
This is a family-friendly Halloween event that includes special after-hours access for animal viewing at the Elephant Community Center, Small Mammal House, Reptile Discovery Center, Great Ape House and Think Tank, a Halloween souvenir treat bag, dance party and 30 trick-or-treat stations around the festively decorated Zoo.
Tickets start at $25 and can be purchased on the Smithsonian's website.
10 LGBTQ events this week
SMYAL Fall Brunch, Va. Pridefest among attractions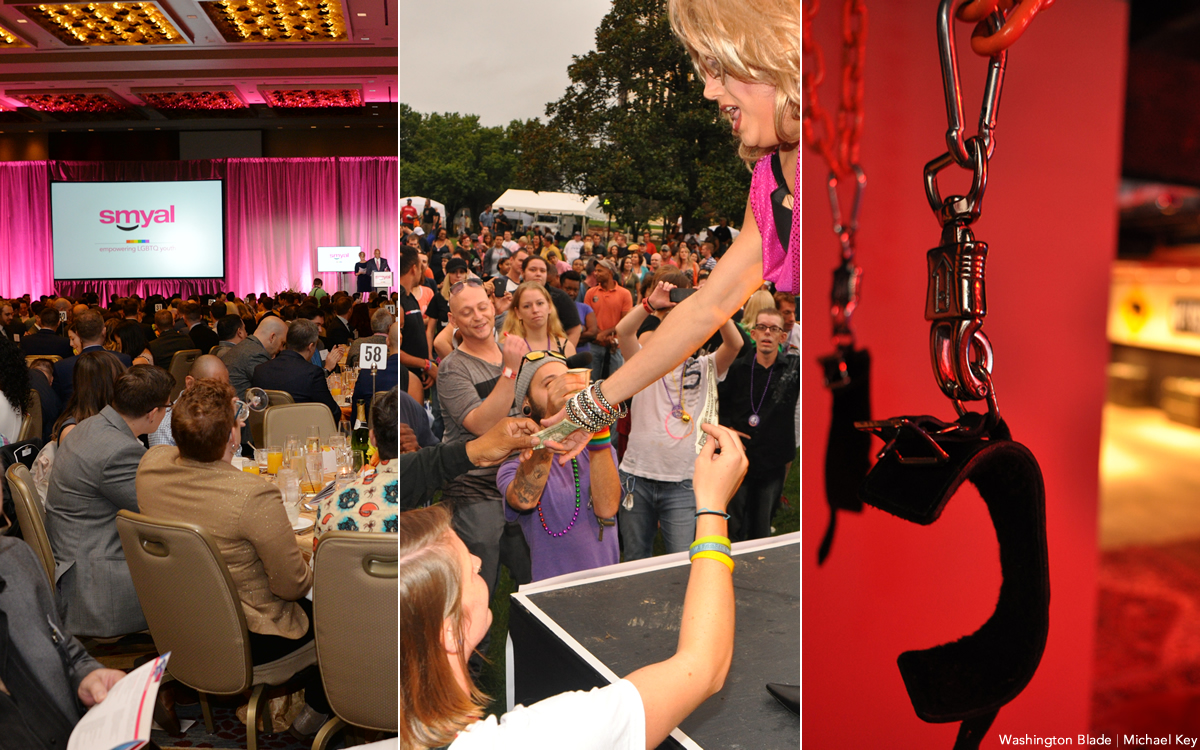 Below are our picks for some of the most fun and creative things to do this week in the DMV that are of special interest to the LGBTQ community.
---
Spectrum Drag Show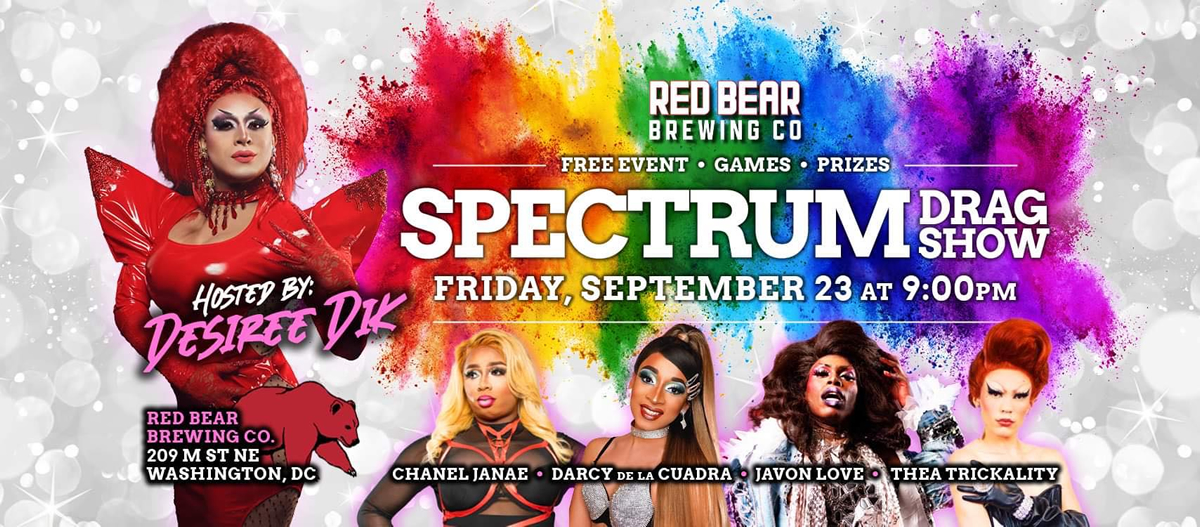 Friday, Sept. 23
9 p.m.
Red Bear Brewing Co.
209 M Street, N.E.
21+ / no cover
Facebook
Desiree Dik hosts a drag show on Friday with Chanel Janae, Darcy De La Cuada, Javon Love and Thea Trickality.
---
SMYAL Fall Brunch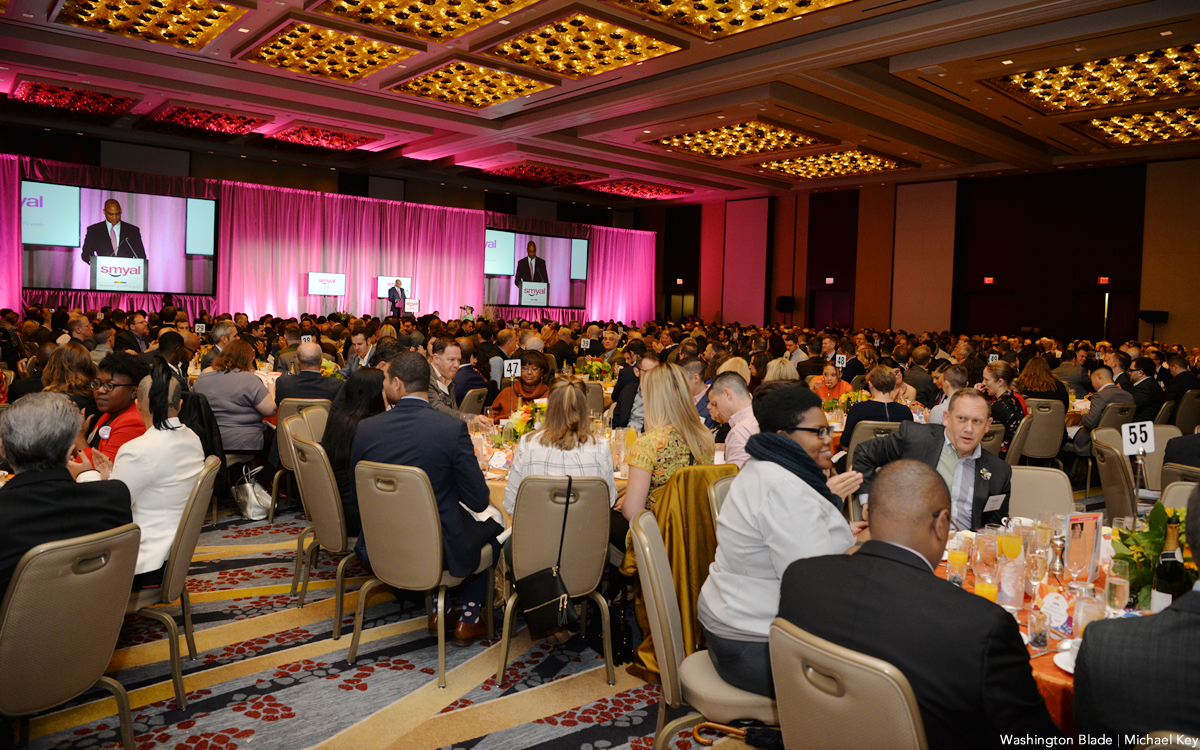 Saturday, Sept. 24
10 a.m. – 2 p.m.
Marriott Marquis
901 Massachusetts Avenue, N.W.
$175+ / proof of vaccination required
Facebook | Tickets
The annual fundraiser brunch for LGBTQ youth programs is a highlight of the year.
---
Virginia Pridefest 2022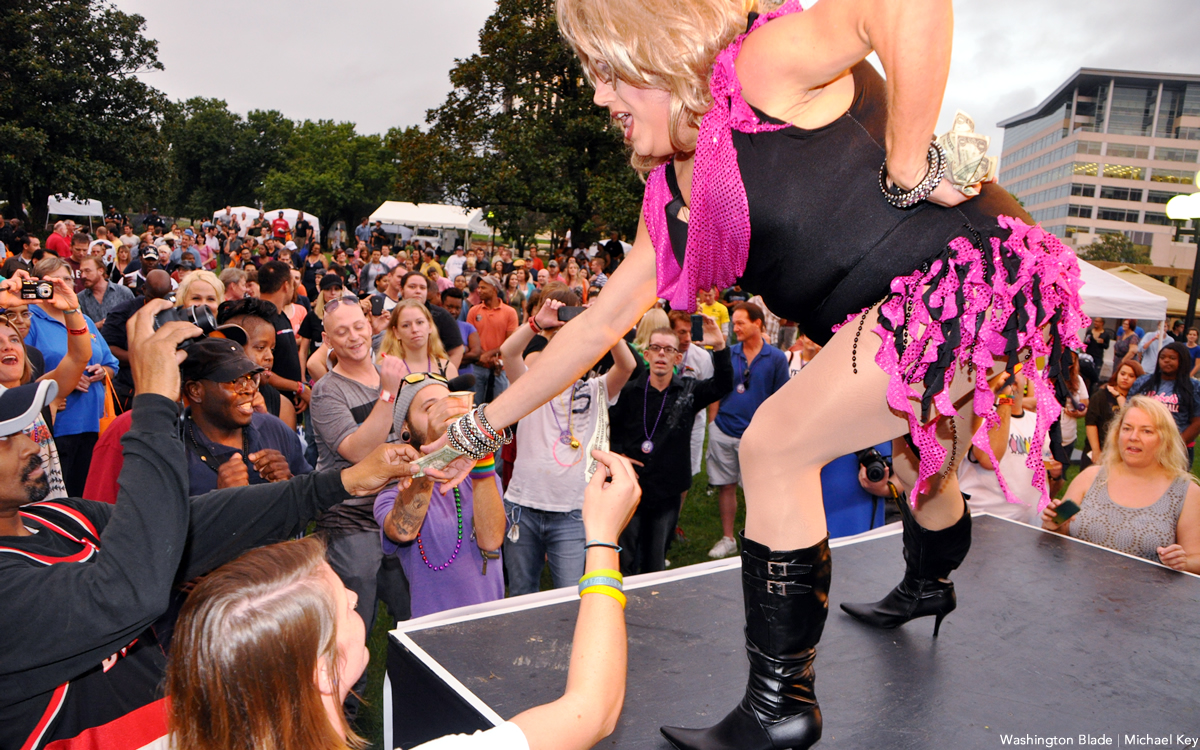 Saturday, Sept. 24
12-8 p.m.
Brown's Island
Richmond, Va.
Facebook
Virginia Pridefest on Brown's Island in Richmond boasts headlining acts including Big Freedia, Leikeli 47 and Rosé from RuPaul's Drag Race.
---
Art All Night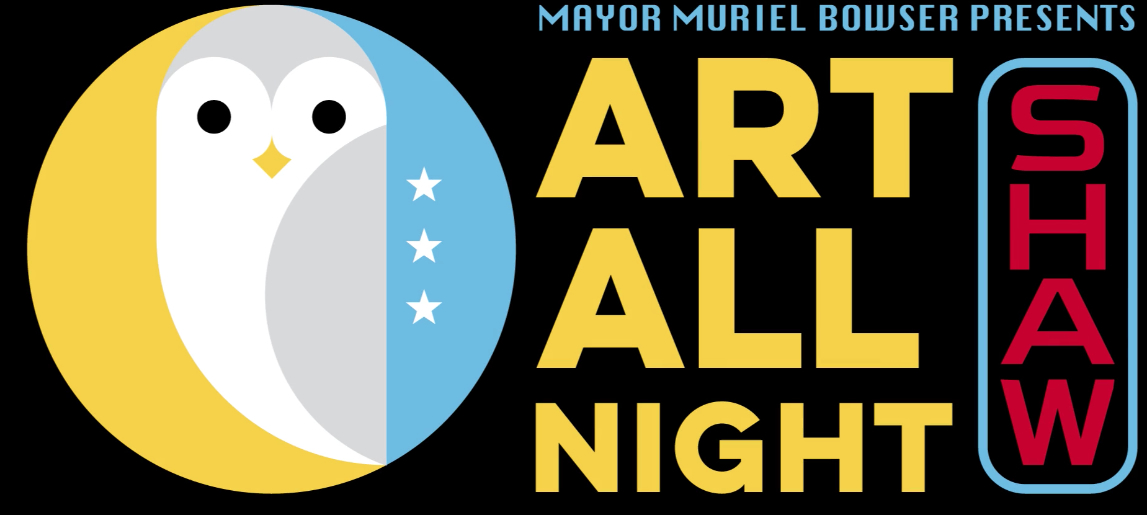 Saturday, Sept. 24
7 p.m. – 3 a.m.
DC Housing Finance Agency
815 Florida Avenue, N.W.
Website |
The event, hosted by Rayceen Pendarvis and Krylios, features live music, dance contests, vendors, voguing and fashion.
---
Pitch Please Studio 54: Dance Party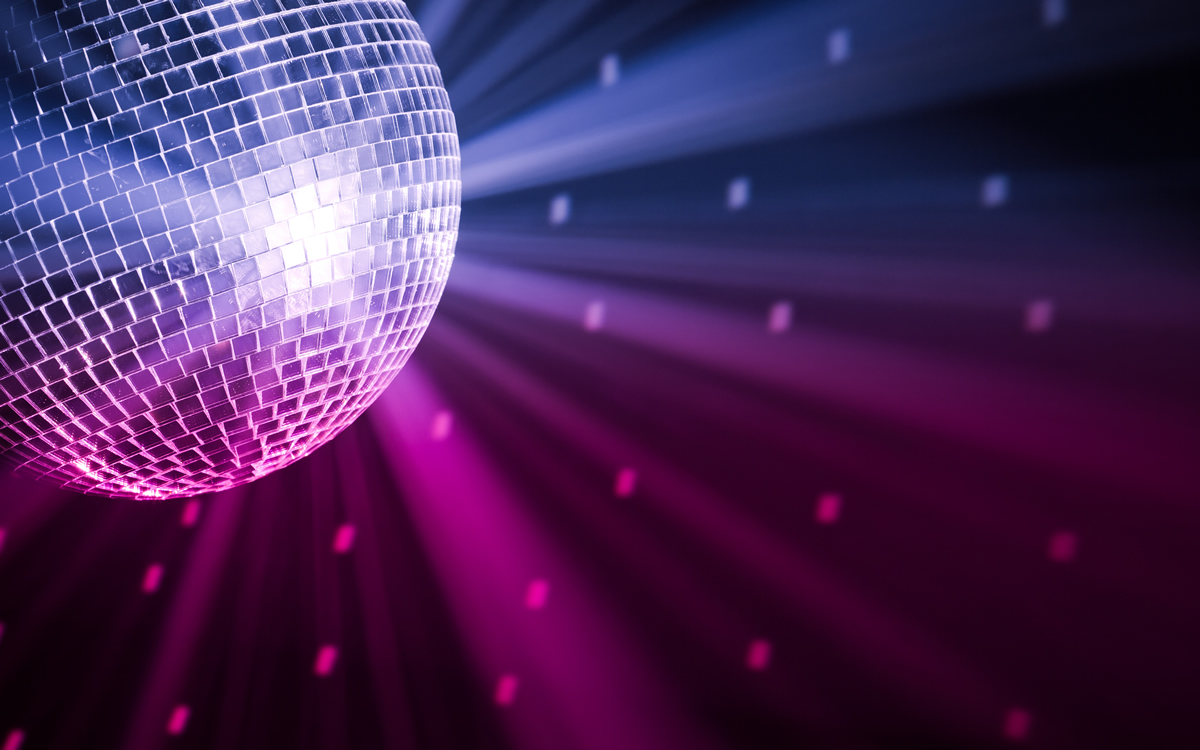 Saturday, Sept. 24
8-11 p.m.
The Dirty Goose
913 U Street, N.W.
$10 suggested donation
Facebook
The Stonewall Kickball team Pitch Please hosts a Studio 54 dance party/fundraiser at The Dirty Goose Saturday night complete with dancing and drag performances. Proceeds are slated to help support the work of the Wanda Alston Foundation.
---
Leather Dykes: DC Dyke Night at DC9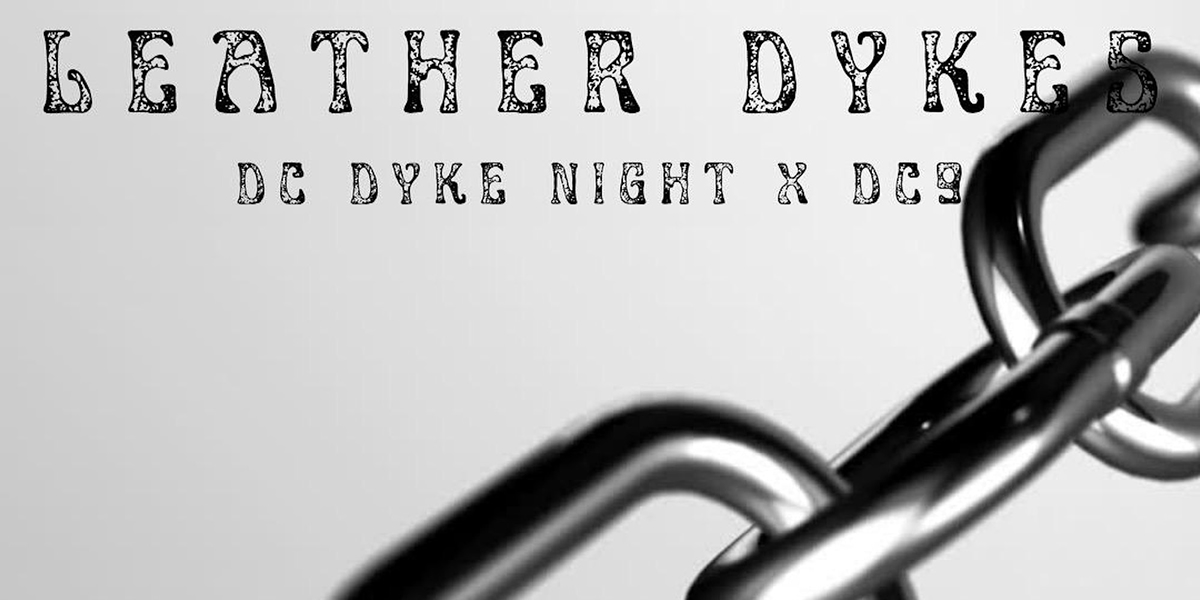 Saturday, Sept. 24
10 p.m. – 3 a.m.
DC9
1940 9th Street, N.W.
$15 / proof of vaccination required
Facebook
---
DMV DJ Ladies Takeover MEGA DAY PARTY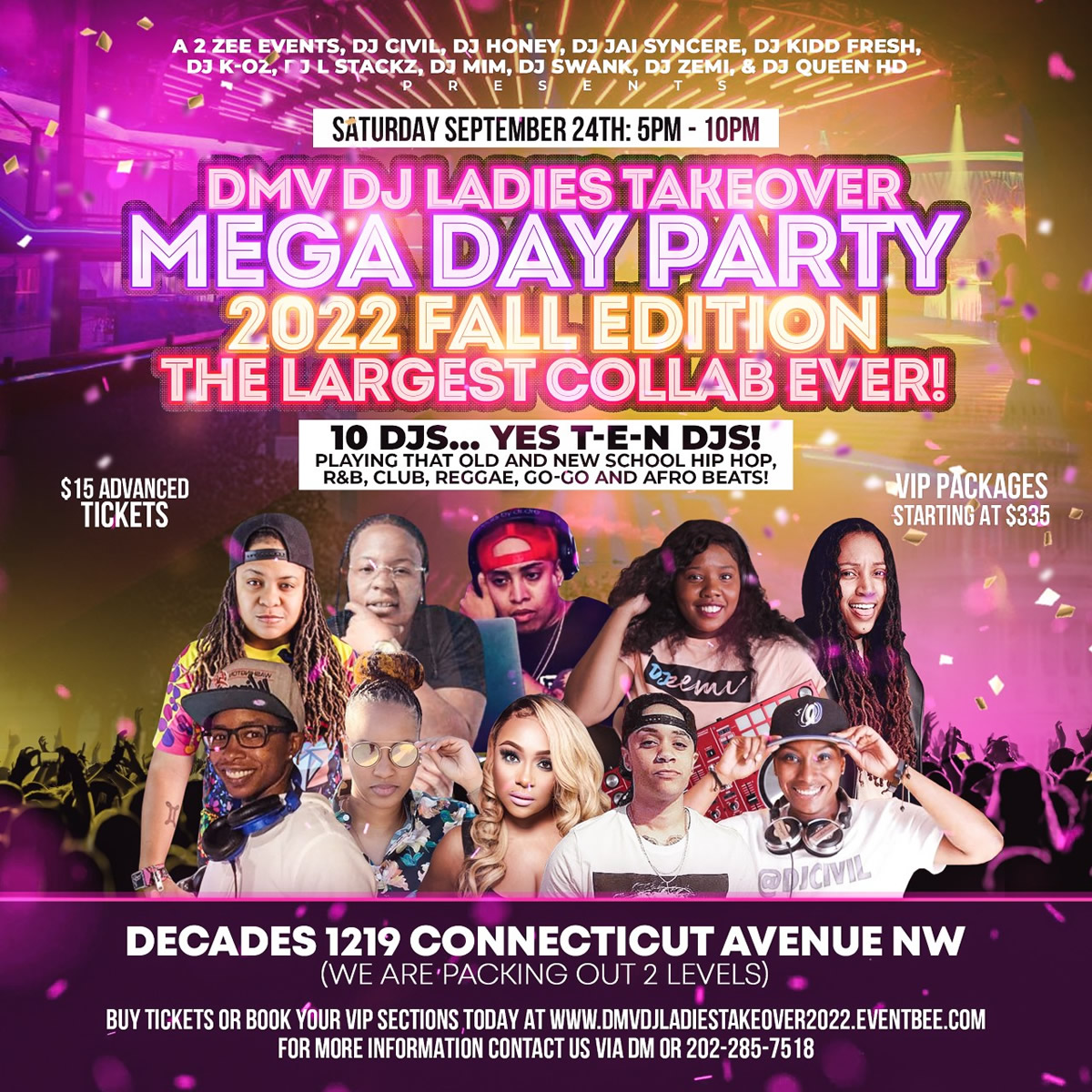 Saturday, Sept. 24
5-10 p.m.
Decades
1219 Connecticut Avenue, N.W.
$15 advance tickets / VIP packages $335+
Facebook | Tickets
Ten star DJs, food, hookah, dancing and drink specials are all at Decades on Saturday for a giant LGBT event produced by the DMV DJ Ladies Takeover Team.
---
Pups and Pumps Adoption Fundraiser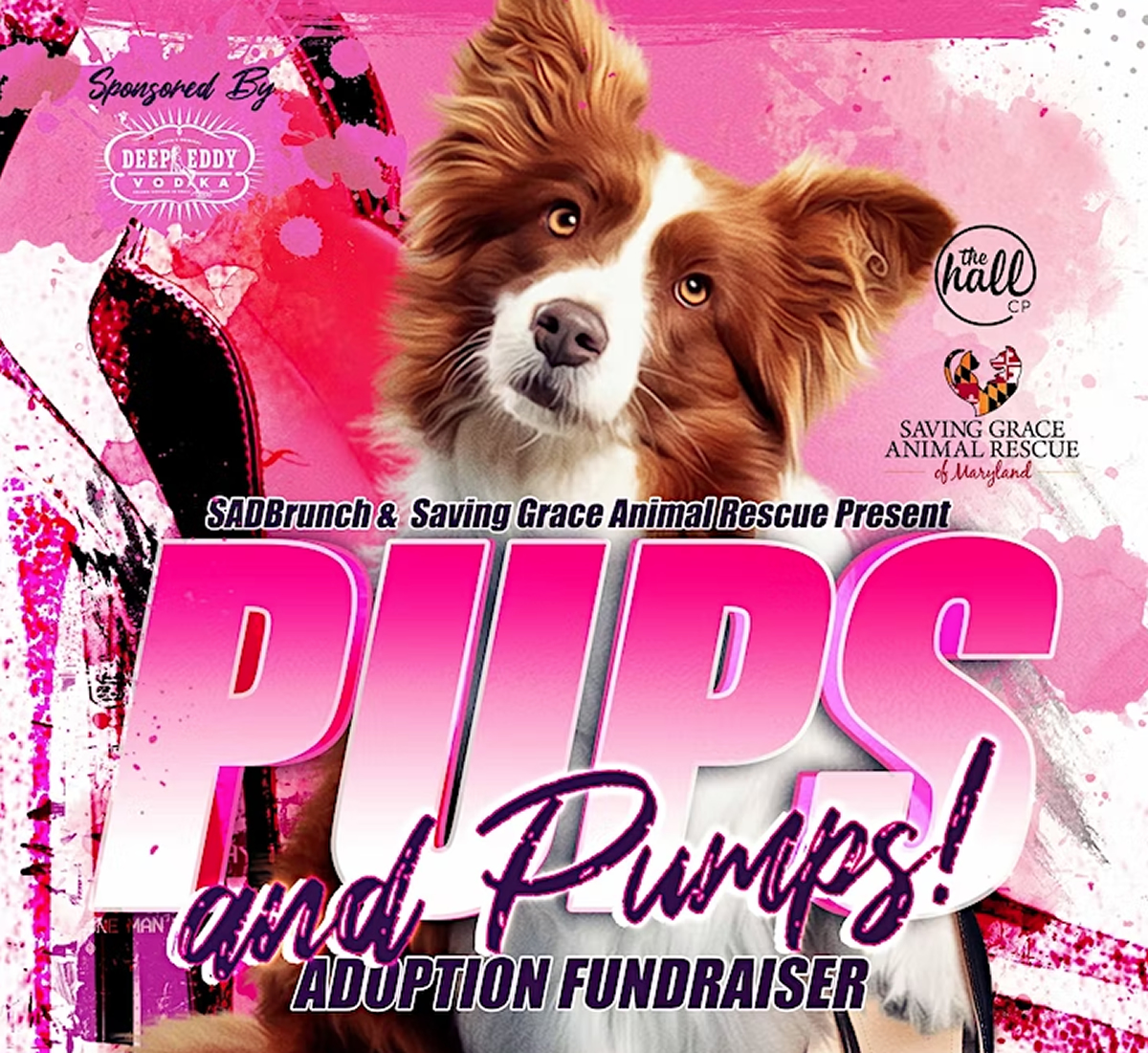 Sunday, Sept. 25
12-4 p.m.
The Hall CP
4656 Hotel Drive
College Park, Md.
$20
Eventbrite
Join queens Cake Pop, Crimsyn and Druex Sidora and bring your own pup to "Pups and Pumps" on Sunday. Money raised will go to Saving Grace Animal Rescue.
---
Pride Night Out at the Commanders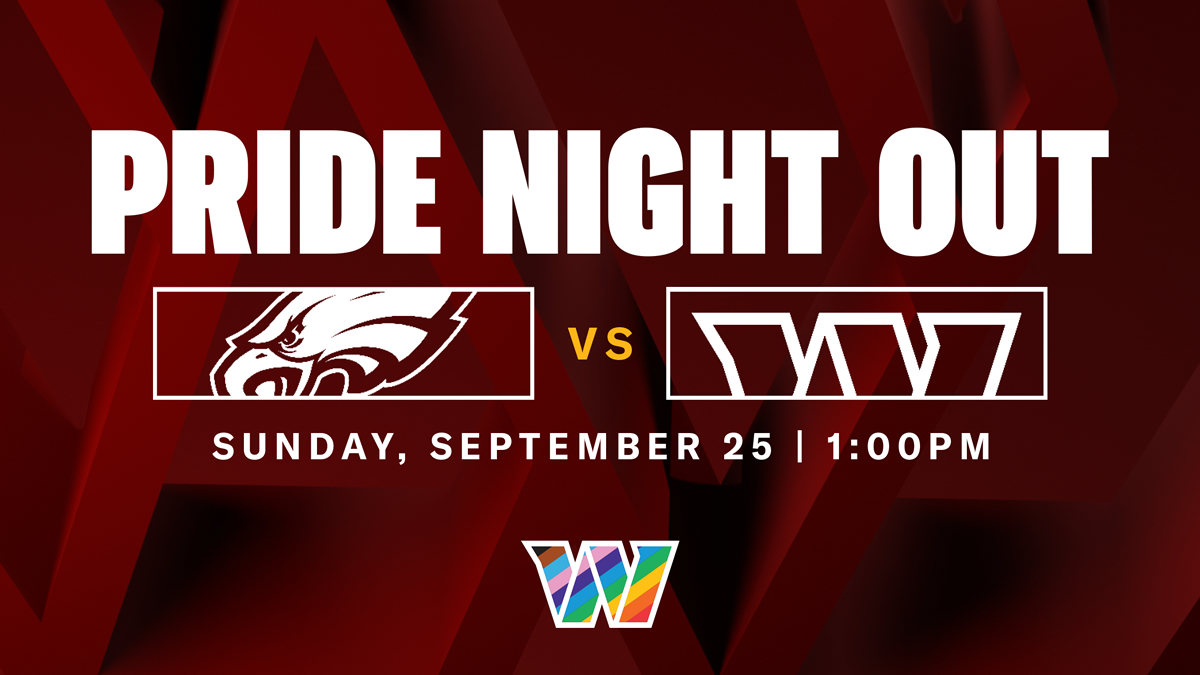 Sunday, Sept. 25
1 p.m.
FedEx Field
1600 FedEx Way
North Englewood, Md.
$49
Tickets
Celebrate Pride Night Out at FedEx Field on Sunday as the Washington Commanders take on the Philadelphia Eagles. Join the Pregame Pride Party for $35 and recieve an exclusive Pride Commanders T-shirt, a pregame buffet and entertainment.
---
Lil Nas X: Long Live Montero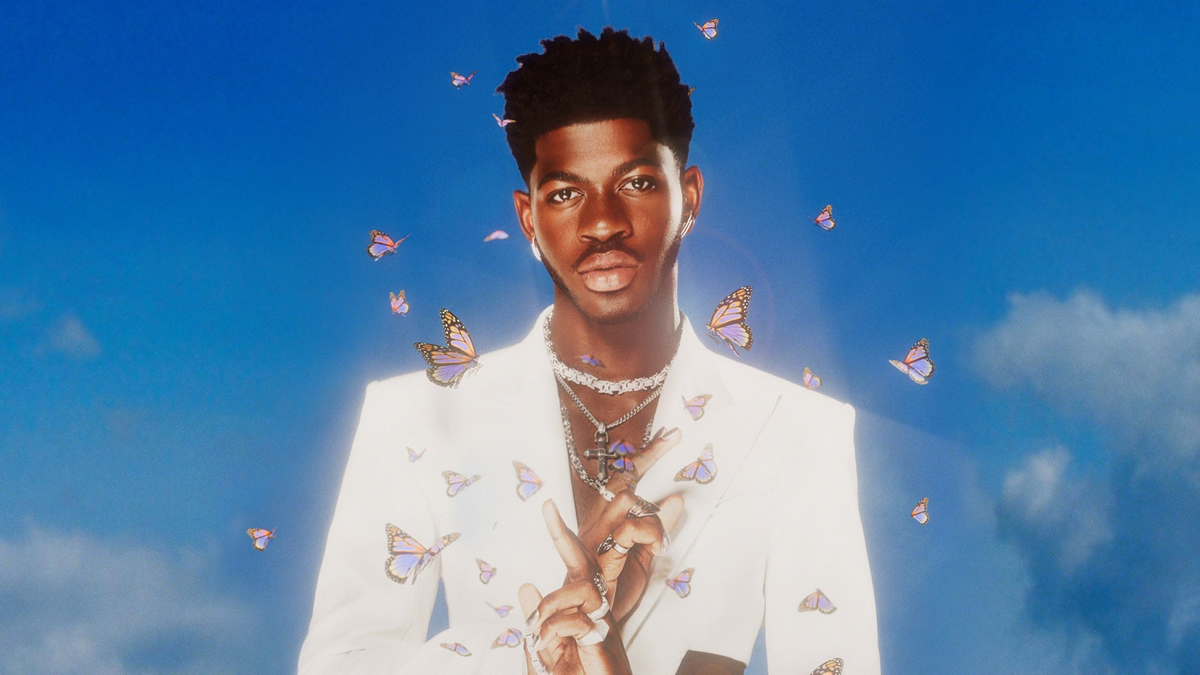 Sunday, Sept. 25
6 p.m.
The Anthem
901 Wharf Street, S.W.
$54.95 – $254.95
Facebook | Tickets
Famed out performer Lil Nas X comes to D.C. on Sunday.
---
Post-pandemic fall events will keep you busy in D.C.
SMYAL Brunch, HRC Nat'l Dinner return along with regional Prides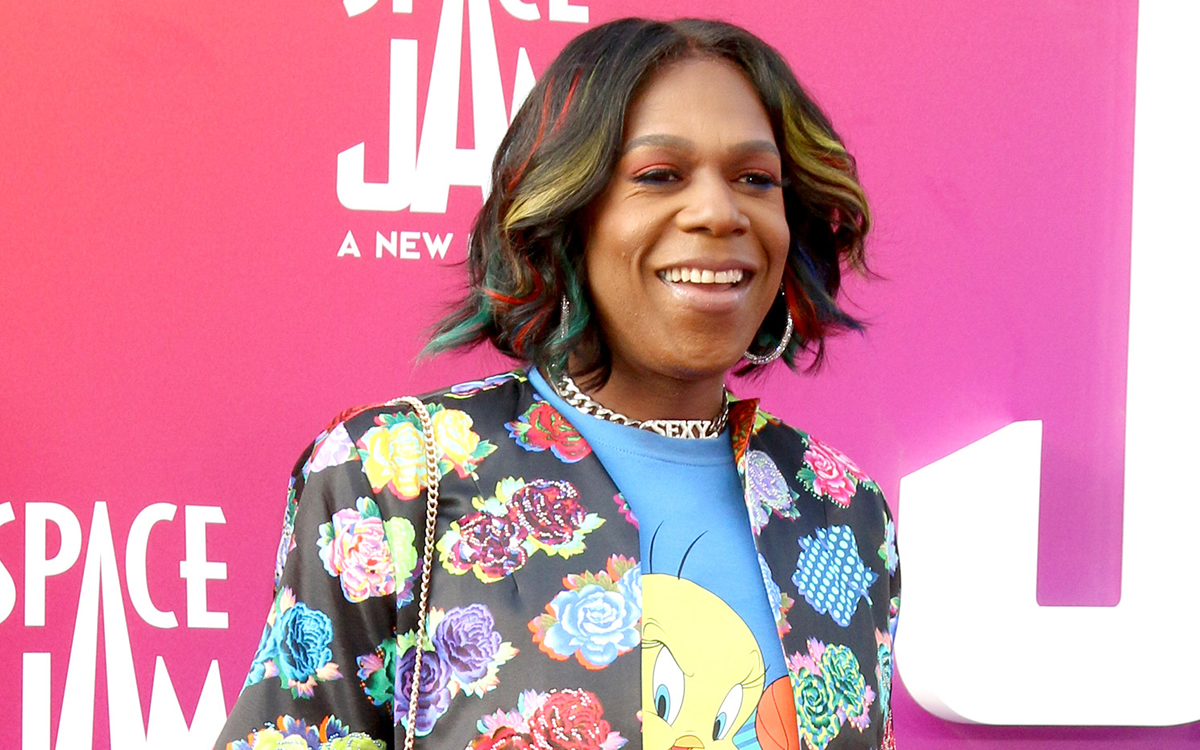 Fall means cooler temperatures make it more bearable to go out to town and enjoy all that D.C. has to offer. Below is a list of select fall events you should check out.
Dacha Garden will welcome the fall season with Oktoberfest on Saturday, Sept. 17 at 12 p.m. at Dacha Shaw. The Bavarian revelry will continue at 2 p.m. at Dacha Navy Yard with costumes, contests, and a live concert featuring Oktoberfest Queen and Yodeling Superstar Manuela Horn, Capital Chill Band, and Dacha's own Polka band. This event is free and more details are available on Eventbrite.
Virginia Pride is slated for Sept. 23-25 in Richmond. Big Freedia and stars of "RuPaul's Drag Race" will perform. Visit vapride.org for information.
Team Rayceen Productions will host Art All Night on Saturday, Sept. 24 at the DC Housing Finance Agency. There will be live music, dance contests and visual artists will sell and create art. This event is free and open to the public, and more details are available on Team Rayceen's website. 
Sparkle, a queer-friendly open-mic poetry night at Busboys & Poets is slated for Oct. 2 at 7 p.m., 2021 14th St., N.W.
SMYAL's 25th Annual Fall Brunch will be on Saturday, Sept. 24 at the Marriott Marquis in D.C. This event includes a cocktail reception featuring a fabulous silent auction, a three-course brunch, and a chance to hear from some of our community's most inspiring leaders. Tickets start at $175 and can be purchased on SMYAL's website.
"Crossroads, Detours, & Exits" is a personal interrogation from JR "Nexus" Russ of his identities, particularly being Black, Filipino American and Queer, Sunday, Oct. 2 at the Atlas Performing Arts Center (1333 H St., N.E.) at 3:30 p.m.
Author Kevin Mallinson will discuss "Alarm in the Firehouse: a Memoir of America's First Openly Gay Firefighter" on Monday, Oct. 3 at 7 p.m. at the Patrick Henry Library. Mallinson's book highlights the importance of personal values and a sense of humor when facing adversity. Registration is required for this event and more details are available on the library's website.
The inaugural Laurel Pride will be held 11 a.m.-4 p.m. on Saturday, Oct. 8 at Granville Gude Park in Laurel, Md.
Harrisonburg Pride is set for Saturday, Oct. 8, 1-5 p.m. in Court Square in Harrisonburg, Va.
HoCo Pride celebrates the LGBTQ community in Howard County, Md., on Sunday, Oct. 9 from 11 a.m.-6 p.m. at Merriweather Park at Symphony Woods, 10431 Little Patuxent Parkway in Columbia.
Safe Place International will host Coming Out Celebration on Tuesday, Oct. 11 at 6 p.m. at Moxy DC. This event will connect the D.C. community with global leaders and spotlight stories of inspiration and explore what made D.C.'s LGBTQ refugee community resilient, compassionate, and ready to change the world. Tickets start at $50 and can be purchased on Safe Place's website.
Mix & Mingle with the Maryland Black Chamber and Maryland LGBT Chamber, Oct. 20, 5:30-7:30 p.m. at EKO House, 150 Gibbs St., Rockville, MD.
The Washington Blade will host the 2022 Best of LGBTQ DC Awards Party on Thursday, Oct. 20 at 7 p.m. at Wild Days at Eaton DC. This event is sponsored by ABSOLUT, PEPCO, The Eaton DC, and the Washington Regional Transplant Community. Attendees should be at least 21 years old. Tickets start at $10 and can be purchased via washingtonblade.com.
The Reel Affirmations LGBTQ Film Festival is scheduled for Oct. 21-24. More information is available at the DC Center for the LGBT Community website.
Live Tour: Under the Rainbow + High Heel Race will be on Tuesday, Oct. 25 at 5:30 p.m. at 748 Jackson Place, N.W. This event is a queer history walking tour exploring the gay community from war heroes to modern day human rights activists. Individual tickets are $35 and can be purchased via capitalpride.org. The annual High Heel Race will begin after the tour.
After a two-year hiatus, Human Rights Campaign's National Dinner will return on Saturday, Oct. 29 at 5 p.m. at the Walter E. Washington Convention Center. This fundraising dinner will help fuel the work for equality that HRC does. For more information, visit HRC's website.
District of the Dead delivers a fright-filled Halloween Weekend at three D.C. venues: BLISS Nightclub, Ivy City Smokehouse, and SAX. Three events over three days. Visit Kinetic's website for ticket information.