SPRING ARTS PREVIEW: Events
Mostly virtual happenings in the months to come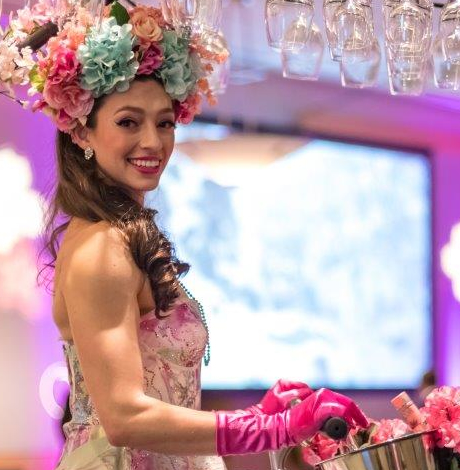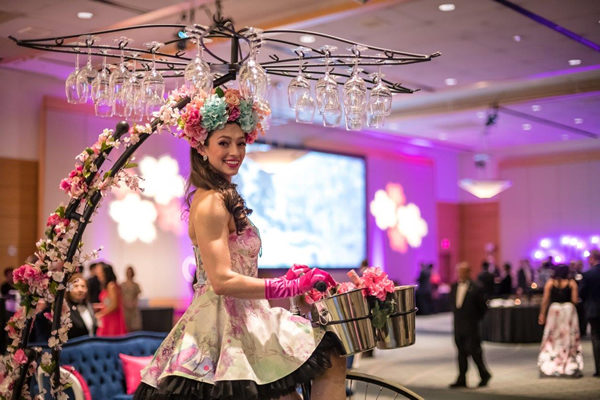 MARCH
Free registration for The Petal Porch Parade runs from Feb. 15 to March 15 and is part of the mostly virtual festivities for this year's National Cherry Blossom Festival. Participants who register and decorate their porch's windows, yard and/or sidewalk will be added to the official Petal Porch Parade map and receive a free lawn sign to include in their display while supplies last. The Petal Porch Parade takes place from March 20 until April 11. Neighborhoods featuring more registered Petal Porches have a better chance for the Petal Procession to pass through on the weekend of April 10-11. To register and for more information, visit nationalcherryblossomfestival.org.
"Genderosity" from Gay Men's Chorus of Washington, D.C., is a "glam rock spectacle celebrating self expression." Songs include "Dancing Queen," "Vogue," "Born This Way," "Changes," "Home," and "My Strongest Suit." The Genderosity video will be available from March 13 at 7 p.m. until March 28 at 11:59 p.m. Tickets are $25; visit gmcw.org for details and tickets.
DC Gaymers hosts "Codenames," a virtual interactive word game Tuesday, March 16 at 7 p.m. This event is free, open to the public and is part of the Gaymers ongoing activities every second and fourth Tuesday of the month. Keep monitoring their Facebook page for more information on this and future events.
A virtual Transmasculine and Nonbinary Art Night hosted by the D.C.-area Transmasculine Society is Friday, March 19 at 7 p.m. Transmasculine and nonbinary folks as well as their friends, spouses and allies of any gender are welcome to join this virtual crafting circle. This free event is a chance to chat while working on new or ongoing craft projects, from coloring to more involved creations. Visit dcats.org for more information.
The National Cherry Blossom Festival kicks off with a livestream event Saturday, March 20 at 6 p.m. This annual event runs March 20 to April 11 and is co-presented by the Japan Foundation and co-hosted by Olympic Gold Medalist Kristi Yamaguchi and ABC 7's Michelle Marsh. The virtual opening ceremony features 2.5-Dimensional Musical performances of Naruto, "My Hero Academia" and Pretty Guardian Sailor Moon: The Musical; TAIKOPROJECT; tap artist Kazunori Kumagai and the Fukushima Youth Sinfonietta. Visit nationalcherryblossomfestival.org for information and to reserve access to this free event.
Stacey Abrams, founder of the voting rights organization Fair Fight, and Fair Fight Action's CEO Lauren Groh-Wargo are guests of the Woman's National Democratic Club Tuesday, March 23 at noon. This free virtual event features a discussion with Abrams and Groh-Wargo about their efforts to produce meaningful change in Georgia and on lessons moving forward. For updates and information, visit democraticwoman.org.
That Way Madness Lies hosted by P&P Live! is a virtual discussion of 15 of Shakespeare's most notable works as reimagined by YA authors for a new generation. This free panel takes place Wednesday, March 24 at 7 p.m. and features nonbinary queer authors Anna-Marie McLemore, an award-winning Latinx author, and Mark Oshiro, a 2019 Lambda Literary Award finalist, as well as YA authors Lily Anderson, Austin Siegemund-Broka and Emily Wibberley. For tickets and information, visit the events page at politics-prose.com.
The Cherry Blossom Festival's Pink Tie Party, sponsored by Events DC and Amazon, is Friday, March 26 at 7 p.m. Tickets are $100-$135 and include three-course carryout dinners from a choice of popular D.C., Maryland and Virginia restaurants. Party-goers are to wear their finest pink apparel while mingling and dining virtually with partygoers from around the world. Sake experts will be on hand to present the nuances and culture of Japan's national drink. Tickets and information are available through nationalcherryblossomfestival.org and Eventbrite.
DC Queer Flix presents "Southwest of Salem" Friday, March 26 at 7 p.m. This film screening is part of the monthly discussion of LGBTQ cinema with the Mayor's Office on LGBTQ Affairs and is shown in recognition of Women's History Month. It is an award-winning documentary about the wrongful conviction of four Latina lesbians in Texas. Attendees will watch the film together and discuss it on Twitter using hashtags. For more information, visit lgbtq.dc.gov or the event pages on Facebook and Eventbrite.
APRIL
BookMen D.C. meets virtually Wednesday, April 7 and every first and third Wednesday of the month at 7:30 p.m. Most members of this gay literature group live near D.C. but visitors to the area are welcome to join in the discussion. More information is available at bookmendc.blogspot.com and thedccenter.org.
Smut Slam D.C. presents an online open-mic event Friday, April 16 at 7:30 p.m. via Facebook. Femme-cee Diva Darling hosts a sexy night of virtual storytelling as open-mic participants share true stories of consensual erotic adventures gone wrong. The evening's theme is "Womp Womp" and online audiences will hear real tales of epic fails during this queer-friendly, kink-friendly, body-positive event. For more information, visit dc.smutslam.com.
Depeche Mode 20th Anniversary Dance Party is live on Twitch Saturday, April 17 at 9 p.m. This free public event is hosted by FYM Productions and streamed live from the Black Cat D.C. main stage. Visit FYM Productions on Facebook and Twitch for details.
QT Fusion Dance D.C. hosts free, with donations suggested, LGBTQ partner dance social events featuring Bachata, blues, fusion and other partnered dance instruction and social mixers. Since the onset of the pandemic, these events have moved to the group's Facebook and Twitch accounts. Visit twitch.tv/qtfusiondance, their Facebook page or email [email protected] for more information on upcoming events.
P&P Live! presents "Madame Speaker: Nancy Pelosi and the Lessons of Power," a discussion with the book's author Susan Page Monday, April 19 at 6 p.m. online. More information on this free event is available at politics-prose.com.
The GLSEN Day of Silence is Friday, April 23. This annual event is a national LGBTQ student and ally demonstration to protest the harmful effects of harassment and discrimination of LGBTQ people in schools. Every April, students go through the school day without speaking and end the day with Breaking the Silence rallies and events to share their experiences. The goal is to bring attention to the problem so schools and communities can discuss methods for inclusion. Visit glsen.org for information and ideas for participating during a pandemic.
The National Cryptologic Museum presents Queens of Code and Technology Wednesday, April 28 at 7 p.m. This free virtual event features historical stories of women working for the National Security Agency from the 1960s to the '80s. For more information, visit queensofcode.com.
MAY
DC Black Pride has been cancelled as an in-person event for 2021 due to the ongoing pandemic. But the Center for Black Equity has announced an ongoing campaign called "12 Months of Black Pride" that will consist of monthly virtual or hybrid events running until February 2022. For more information on planned community conversations, panels, parties and more, visit dcblackpride.org.
The theme is "Back in the day" for Smut Slam DC: Old School on Friday, May 21 at 7:30 p.m. via Facebook. This online open-mic event is a chance for participants to sign up and share true stories of consensual encounters from the days before a hanky was a cheap pandemic precaution. Join host Diva Darling for a socially distanced queer-friendly, kink-friendly and body-positive trip down memory lane. Visit dc.smutslam.com for details.
The DC-area Transmasculine Society hosts Transmasculine and Nonbinary Chat, Chill and Game on Monday, May 24 at 5 p.m. This free event takes place on the fourth Fridays of the month and is primarily for transmasculine and nonbinary folks, but friends, spouses and allies of any gender are welcome. For more information, visit dcats.org.
NOTE: An earlier version of this calendar erroneously included a listing for the National Cannabis Festival. That event was cancelled. The Blade regrets the error.
Northam declares June LGBTQ+ Pride month in Va.
Virginians encouraged to participate in events throughout the Commonwealth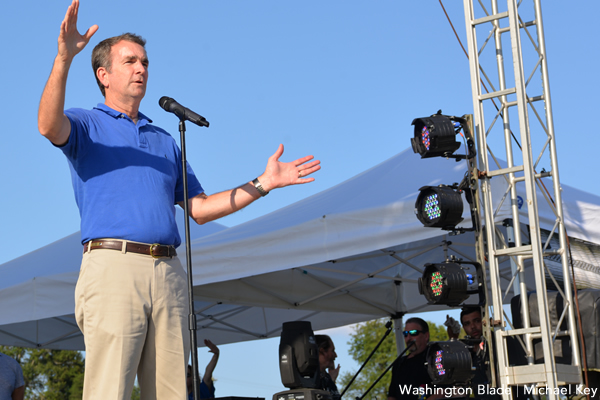 Virginia Gov. Ralph Northam on June 4 officially declared June as LGBTQ+ Pride month to celebrate the commonwealth's LGBTQ+ communities, their achievements and contributions, and their fight for inclusion and equality.
"This Pride month, we are reminded of the resilience of LGBTQ+ Americans and their fight for inclusion and acceptance and equal access to services and opportunities," said Northam.
Northam further encouraged Virginians to participate in Pride month activities that are to be hosted by his administration and community organizations taking place online and in-person throughout the Commonwealth.
A comprehensive event schedule is available on the governor's website.
Calendar: June 4-10
Events in the week to come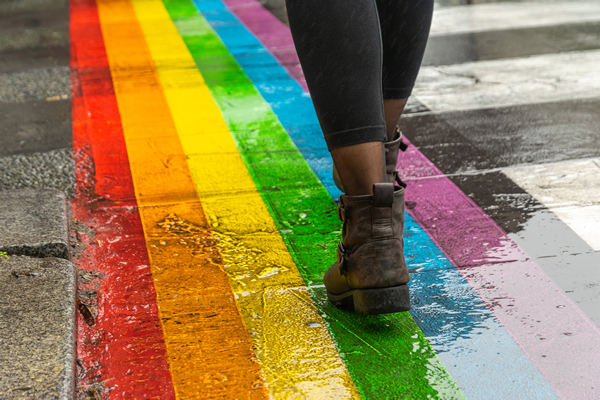 Friday, June 4
DC Public Library will host "DISdance Pride Edition — Still We Dance" at 6:30 p.m. Show your Pride by dancing with the Library's Freegal music collections. You can dance to one or all 30-minute playlists. Post a video or photo of you and your crew dancing or lip-syncing to Instagram and tag DC Public Library on Instagram using the tags #DCPLDanceParty and #StillWeDance. DC Public Library will share its favorite videos and crown the video with the most likes the virtual Queen of Pride. You can find all four Pride playlists on Freegal with the names Still We Lead, Still We Live, Still We Laugh, and Still We Love. 
"Friday Tea Time," a social hour for older LGBTQ+ adults, begins at 2:00 p.m. on Zoom. For access to the Zoom link and more information, contact [email protected].
Saturday, June 5
Join Prince George's County Memorial Library System for "Viewer's Advisory: Rainbow Cartoons" virtually at 11 a.m. This event will dive into a discussion on positive and problematic LGBTQ+ representation in cartoons, anime, and graphic novels for teens and tweens.
Cheverly Pride will host a car parade at 3 p.m. The parade begins at the Community Center for a flag raising, some words of welcome, and a remembrance for lives that have been lost. Cars will proceed from there in a parade (decorations encouraged and a prize will be awarded) to the Legion, with a quick stop at Legion park to raise another flag. At the Legion there will be food, music, and fun. For more information, visit Cheverly Village online.
Sunday, June 6
The DC Center for the LGBT Community, TERRIFIC, Inc., Capitol Hill Village, and the DC Department on Aging and Community Living (DACL) will host a virtual drag show and discussion panel moderated by Devon Trotter at 2 p.m. The event will begin with performances by Pussy Noir and Blaq Dynamite followed by a conversation with them moderated by Devon Trotter. For more information, reach out to [email protected].
Virtual Travel Adventure Show has an LGBTQ travel segment at 5 p.m. The event will explore top vacation options from around the world catering specifically to the LGBTQ community at the Virtual Travel & Adventure Show. You'll find thousands of vacation options from top destinations, cruise lines and tour operators, expert travel content, and thousands of dollars in travel savings all in one place. The event is free and tickets are available online on Eventbrite. For more information, visit virtual.travelshows.com.
Queen City Kings Drag will host "Flame: A Worldwide Pride Show" virtually at 9 p.m. This event will feature 16 performers who were selected from a worldwide pool of submissions to entertain and inspire. Be prepared to laugh, cry, party, and rejoice when drag artists Interrobang the Dragon, Dik Carrier, Lottie Flick, Semicolon, Rye, Fannie Fullenweider, Fox Squire, Black Battie, Mercury Divine, Just JP, Nick D'Cuple, Nitrix Oxide, Perka $exx, Shea Hazard, Camden Summers, and Fly-Guy Shawn hit the virtual stage with Myster E as your host. For more information, visit the Facebook event page. 
Monday, June 7
The Center Aging Coffee Drop-In will still take place virtually at 10 a.m. via Zoom. LGBT Older Adults (and friends) are invited to have friendly conversations about current issues they might be dealing with. For more information, click here.
Join the DC Center for their virtual job club, a weekly job support program to help job entrants and seekers, including the long-term unemployed, improve self-confidence, motivation, resilience and productivity for effective job searches and networking. The event begins on Zoom at 6 p.m. For more information, email [email protected]. 
Tuesday, June 8
Meryl Wilsner on "Something to Talk About," co-presented with DC Public Library, will be hosted virtually at 7 p.m. Author Meryl Wilsner will discuss their work and hit debut novel, "Something to Talk About" (2020), with staff from PGCMLS and DC Public Library in commemoration of LGBTQ+ Pride Month. More information is available here.
The Trans Support Group will be at 7 p.m. on Zoom. All who identify under the trans umbrella or are unsure, and seek to continually reinforce our principles of respect, acceptance and protection through ongoing input from our attendees are welcome to attend. Email [email protected] to access the Zoom link. 
Wednesday, June 9
Join Prince George's County Memorial Library System for "Lenny Duncan 'United States of Grace' with Teddy Reeves" virtually at 7 p.m. United States of Grace is a love story about America, revealing the joy and resilience of those places in this country many call "the margins" but that Lenny Duncan has called home. The event will be livestreamed on Youtube and Facebook on the @PGCMLS account. For more information, click here.
Join the DC Center for their virtual job club, a weekly job support program to help job entrants and seekers, including the long-term unemployed, improve self-confidence, motivation, resilience and productivity for effective job searches and networking. The event begins on Zoom at 6 p.m. For more information, email [email protected]. 
Thursday, June 10
Join The Residences at Thomas Circle for "Let's Flamingle!" at 4 p.m. on 1330 Massachusetts Ave., N.W. This event will celebrate silver pride with a rooftop barbecue. Guests are encouraged to dress as flamboyantly as they can. To RSVP, contact Denise by calling 202-628-3844 or send an email to [email protected].
FreeState Justice will host a storytelling night virtually at 6 p.m.  The event will include LGBTQ storytellers who will provide personal takes on what Pride means to them. Tickets are available on Eventbrite. General admission to this event is free, however, you can donate $10 to the organization through the Eventbrite link as well. For more information, visit freestate-justice.org.
Joy Ladin delivers 2021 OKC Pride lecture
Ohr Kodesh Congregation event on Zoom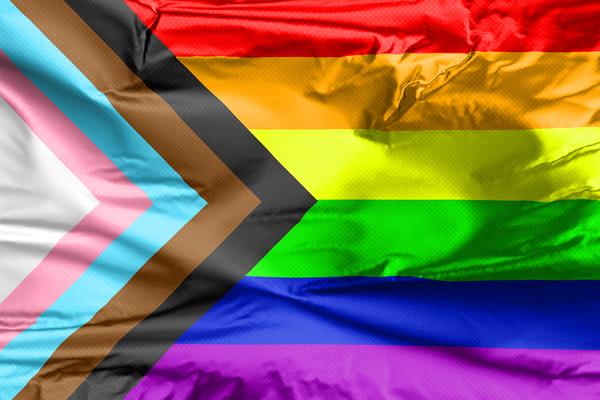 The LGBTQ Inclusion Task Force will host the Ohr Kodesh Congregation Pride Month Lecture, which will be delivered by Joy Ladin, Ph.D., on Sunday June 6 at 7:15 p.m. on Zoom.
Ladin is a teacher, essayist, poet, and literary scholar. She holds the Gottesman Chair in English at Stern College for Women at Yeshiva University in New York City. She is also a nationally recognized speaker on transgender issues and on gender and Jewish identity. Ladin has been featured on the NPR program "On Being with Krista Tippet" and gave a TedX talk titled "Ain't I a Woman?"
In addition, Ladin has authored the books: "The Soul of the Stranger: Reading God" and "Torah from a Transgender Perspective and Through the Door of Life: A Jewish Journey between Genders."
To attend, register at the LGBTQ Inclusion Task Force website.