New Aretha bioseries dramatizes singer's turbulent life
Cynthia Erivo shines as legendary Queen of Soul
"Genius: Aretha," a new seven-episode installment of National Geographic's "Genius" series is a feast for the eyes and ears. With stellar performances, stunning cinematography, impressive period detail and rousing musical performances, there's a lot here to like. 
The long-delayed return of the series follows previous seasons "Einstein" and "Picasso." "Aretha" debuts Sunday, March 21 on the National Geographic channel at 9 p.m. Subsequent installments will be made available the next day. 
Pushed back from a May 2020 premiere due to COVID-induced production delays, the series stars Cynthia Erivo — who's only been acting since 2011 and is already just an Oscar short of EGOT status — as adult Aretha while Shaian Jordan plays young Aretha in a stunning debut. 
Each episode pivots between "young" and "adult" Aretha. She works on her breakthrough 1967 Atlantic debut album "I Never Loved a Man" in first episode "Respect" while troublemaking husband Ted White (Malcolm Barrett) creates needless drama with the famed Muscle Shoals musicians. 
Young Aretha goes off with her father (Rev. C.L. Franklin, a famous pastor of his day, played by Courtney B. Vance) in second episode "Until the Right Thing Comes Along" on a summer gospel tour and comes home pregnant. 
One of the series' best passages follows young Aretha and singer Sammie Bryant (Tonya Renee Banks) as they sneak out to a nightclub to see Sam Cooke and get busted by her dad on the way back. 
Episode six, "Amazing Grace," is named after her double-platinum (the biggest seller Franklin ever had in a long career) gospel album and relays its — according to the series — turbulent creation. 
Everything, though, is turbulent in Franklin's adult life in "Genius," the effect of which, the series contends, is the loss of the singer's mother at age 6 and a loving, nurturing but also overbearing and larger-than-life father. 
Franklin, who died in 2018, would undoubtedly hate this series. Although the singer longed to have her life story made into a biopic, she was famous for sugarcoating her past (her memoir "From These Roots" reads like a self-penned hagiography). Anyone who dared to challenge her recollections, such as David Ritz in his 2015 book "Respect: the Life of Aretha Franklin," incurred her wrath. 
So that's not a criticism. It's sad to say, but it's probably best that Franklin did not live to see this series or the upcoming biopic "Respect," due for a summer release, in which Jennifer Hudson will star as the Queen of Soul. 
Much about the series works. The period detail is almost as good as "Mad Men." Erivo, who does her own singing, is one of probably very few people on the planet who could both sing and act the demanding part and the supporting cast is uniformly strong. Vance is especially good as Rev. Franklin as is Omar J. Dorsey as Rev. James Cleveland, a towering — and closeted — gospel figure of the day. 
And the back and forth between child/adult-period Aretha also works better than you might think. The technique, a common one in the Netflix era, feels ping-pongy on some shows, but not here.
There are two problems and sadly they are significant. The writing and pacing by showrunner Suzan-Lori Parks, who won the Pulitzer in 2001 for her play "Topdog/Underdog," often feels leaden and unrealistic. 
Although brief, there are several scenes that make no sense dramatically. 
Listening to another singer tackle "Precious Lord, Take My Hand" in the "Amazing Grace" episode, Cleveland, who'd mentored Franklin as a teen, says, "You can't just outsing 'em, you gotta outshine 'em too," to which Erivo's Franklin gives a wry smile. 
It's a bizarre non sequitur that feels like Parks flipped through a quote book and sprinkled in a down-homey proverb as an attempt at character development. Aretha has just pulled the plug on the project and we're not told what she's thinking or feeling. We know Cleveland, who already invested time on the arrangements, is hoping she'll change her mind (which she does) but in the moment, the scene makes little sense.
In another scene, young Aretha is twirling around the room singing into hairbrushes with her sisters, Erma (Aubriana Davis) and Carolyn (Sydney Hunter). Grandmother Rachel (Pauletta Washington), who raised them, calls them for church. Her sisters leave and young 'Re dissolves into tears. Nothing prompts it. We're supposed to realize that music is Franklin's only real joy. When it stops, she could collapse into tears at any moment. Despite solid execution, it feels forced and clunky. The pacing also drags at times. 
Erivo also fails to bring Franklin fully to life, but it's more the fault of the writing. Her Aretha is an imperious bitch who usually doesn't react to good news, scowls when anyone dares challenge her, rarely raises her voice except in song and seems utterly devoid of joy. 
One might argue that's appropriate for that period in Franklin's life. One of the main takeaways from Ritz's book was there was the life Franklin wanted the public to think she had and the one she actually had. It's obvious Parks and the team here did their homework. Artistic license is to be expected on a project like this. 
But despite the great cast, the gleaming cinematography and the show-stopping soundtrack, the actual dramatization is missing something. The real Aretha, it's no secret, could be an imperious bitch. That's all fair game. She was also, at times, her own saboteur. She was a complicated person. Parks and company do a noble job trying to peel back the layers, they just never quite get there. It may be an impossible job but a good biopic — especially at this luxurious length — should leave you with a tad more insight. 
Warner Bros. cancels Batgirl, along with first trans character
Regardless of movie quality, the cancellation of Batgirl causes an irreversible loss of a rare LGBTQ+ character.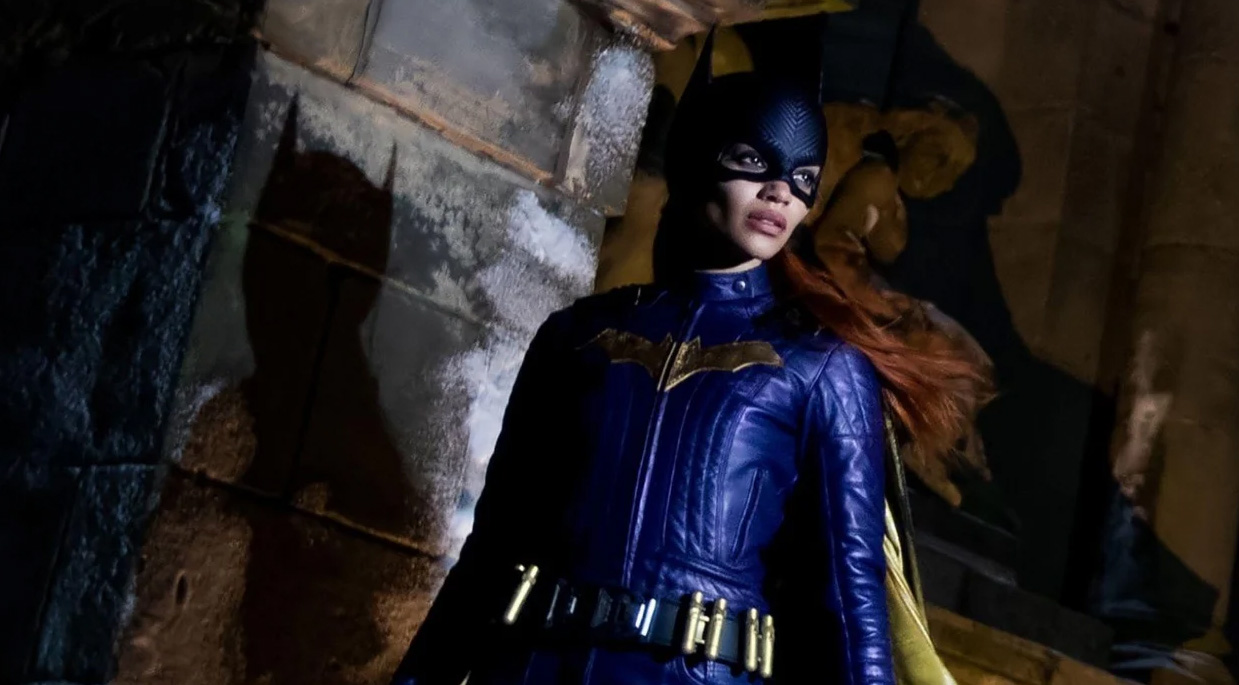 Warner Bros. on Tuesday canceled the "Batgirl" film, both in theaters and on HBO Max, marking the erasure of the first trans character in the cinematic universe, Batgirl's best friend Alysia Yeo played by Ivory Aquino. 
The cancellation of "Batgirl" marks the loss of a rare LGBTQ character. According to Variety, the role is groundbreaking since "this is the first time a live-action feature film adaptation of a DC Comics title will feature an openly trans character played by a trans actor."
Known for work in "Lingua Franca," "When We Rise," and "Tales of the City," Aquino had officially headed into the DC universe but now her performance will likely never come to light. 
The change of leadership at Warner seems to be the main drive behind the cancellation. After the project was approved in 2021, David Zaslav took over as the Warner Bros. Discovery CEO. Instead of focusing on streaming projects as previous CEO Jason Killar did, Zaslav shifted emphasis to cost-cutting measures and theatrical productions.
On the other hand, the budget of "Batgirl" increased to $90 million because of COVID-19 protocols, $10 million above the initial estimate. Warner also shelved "Scoob!: Holiday Haunt," with a budget of about $40 million.
"The decision to not release Batgirl reflects our leadership's strategic shift as it relates to the DC universe and HBO Max," said a Warner Bros. spokesperson in a statement. "We are incredibly grateful to the filmmakers of Batgirl and Scoob! Holiday Haunt and their respective casts and we hope to collaborate with everyone again in the near future."
Despite Warner clarifying that the cancellation was not due to its poor quality, New York Post reported that the moviegoer feedback in the screening tests was so bad that "Batgirl," if released, would be "a DC disaster." 
Neil Patrick Harris is 'Uncoupled' in new Netflix sitcom
Show lampoons queer NYC social scene's mores and manners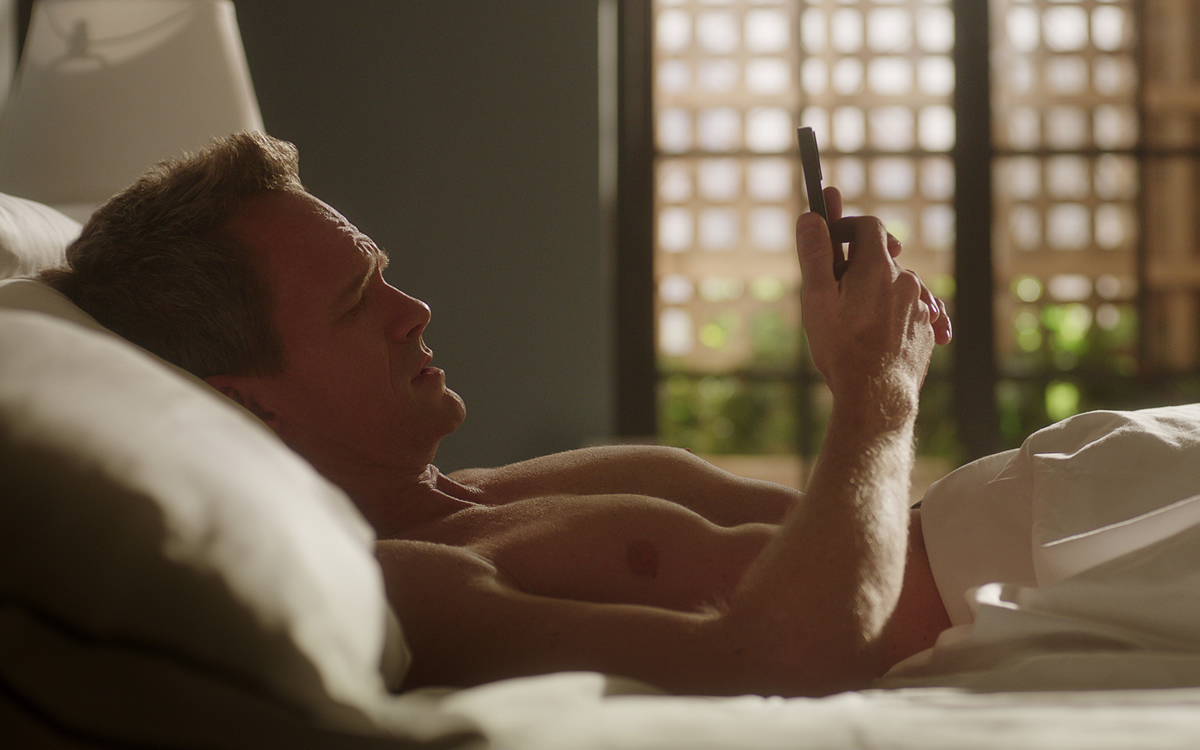 Summer of 2022 might just go down in history as "The Summer of the Queer Romcom." With movies and shows like "Heartstopper," "Fire Island," and "Anything's Possible" already gracing our screens, and upcoming projects like Billy Eichner's much-anticipated "Bros" still on the horizon, it seems like Hollywood is trying to make up for all those years of content in which LGBTQ people were only allowed to be shown as tragic victims or comic relief – when we weren't being erased altogether, that is – by giving us a glut of the kinds of happily-ever-after stories we never got to see about ourselves. It's about time, and nobody is complaining.
Still, with all these feel-good romances heading our way, it was inevitable that we would eventually get something that looks at the flip side of that coin – a story about breaking up. What we might not have expected, however, is that it would be a comedy.
"Uncoupled," the new Netflix series from Darren Star and Jeffrey Richman, is exactly that. It stars Neil Patrick Harris as Michael, who – as a successful Manhattan real estate broker with a close-knit group of friends and a 17-year loving relationship with the handsome Colin (Tuc Watkins) – seems to be living every gay man's dream. He gets a rude awakening, however, when Colin, on the eve of his 50th birthday, blindsides him by abruptly packing up his things and moving out of their apartment, leaving him to face two nightmares he never saw coming – the loss of a person he believed was his soulmate, and the reality of being a 40-something single gay man in New York City.
Fortunately, he doesn't have to do it alone. His business partner and confidante Suzanne (Tisha Campbell) is at his side to walk him through the painful stages of dealing with a breakup, as are his two closest friends, TV weatherman Billy (Emerson Brooks) and high-end art dealer Stanley (Brooks Ashmanskas). While it's true that none of them are exactly qualified when it comes to giving relationship advice, he needs all the help he can get – especially when he begins to awkwardly fumble his way back into a dating scene that looks a lot different than he remembers.
As written by Star and Richman, with director Andrew Fleming at the helm, the show's deep dive into the funny side of breakups doesn't have much time for tears and regret. Playing out in the upscale, glamorous world of New York's high gay society, it keeps the tone light and lifted, moving beyond the heartbreak as quickly as possible and setting its sights on the rich comedic territory to be found in the frolics and foibles of the privileged set. It's a milieu that should come as no surprise considering that co-creator Star is the man responsible for "Sex and the City," not to mention "Beverly Hills 90210" and "Melrose Place," all of which banked on similar currency. Indeed, it's easy to see Michael and his trio of compadres as natural successors to the iconic gal pals of "Sex and the City" – more diverse and openly queer, perhaps, but recognizably kindred in spirit.
Star's co-creator brings his own pedigree into the mix, too. As an executive producer and writer on "Modern Family" (and similar duties on shows like "Frasier" and "Wings" before that), he doubtless has much to do with the whip-smart sitcom sensibility that both undercuts the show's "guilty pleasure" appeal and enriches it. Indeed, much of the fun of "Uncoupled" comes from its lampooning of the queer social scene's mores and manners – the shallow obsessions with youth and hotness, money and status, and all the other interpersonal dynamics that enable us to judge each other – and letting us laugh at the attitudes and pretensions we love to hate about ourselves. It allows us to let its characters off the hook, and ourselves, too, by reminding us that we are all only human, and that humans are sometimes ridiculous.
In service of that, "Uncoupled" has a stellar cast that not only has the comedic chops to sell its farcical goings-on but the nuance to go a little deeper. At the forefront, of course, is Harris, who deploys the confidence of a seasoned sitcom star to give us a fully realized leading character, and whose eternally boyish looks and persona have aged just enough to make him an ideal centerpiece for a story that is, in many ways, about growing up. Campbell more than holds her own next to him – their BFF chemistry makes them one of the more interesting platonic pairings in recent television memory – and Brooks and Ashmanskas turn their roles into much more than mere side characters. It's a likable cast, across the board; yet the show's most impressive acting turns might just come from two of its recurring supporting players – Oscar-winner Marcia Gay Hardin as a high-profile (and high maintenance) real estate client, and Broadway legend André De Shields as Michael's elderly-but-regal neighbor – who bring some much-needed weight to the proceedings and make their scenes among the most memorable of the season.
Still, all the superficiality on display does sometimes wear thin, and some viewers might begin to wonder if Michael and his friends really are as vapid as their priorities often make them seem; and while all the characters get some hard lessons as the season progresses, it's by no means certain they will learn from them, and these moments can feel like lip service in a show that sometimes seems to celebrate self-absorbed vanity even as it satirizes it.
Still, Star and Richman know their audience, and they're not interested in wagging fingers at them. "Uncoupled" is not meant to be social criticism; it's about learning how to live again when your heart gets broken. To that end, instead of turning Colin into just another stereotypical hated "ex" to be treated as an enemy and subjected to bitter scorn, or simply letting him leave and forgetting about him, they keep him in the picture. They never let us forget that their series, ultimately, is about a relationship; it may have changed, but it still exists, and there are overlapping threads between two lives that can never quite be untangled. That's a decidedly un-shallow level of understanding, handled with a refreshing lack of maudlin sentiment or rancor, and it's more than enough proof that the show has much more going for it than just shallow characters, sexy situations, and soapy plot twists.
More than that, it makes us interested in seeing where things might go in season two.
A new and queerer 'Queer as Folk'
It may be trash TV, but it's OUR trash TV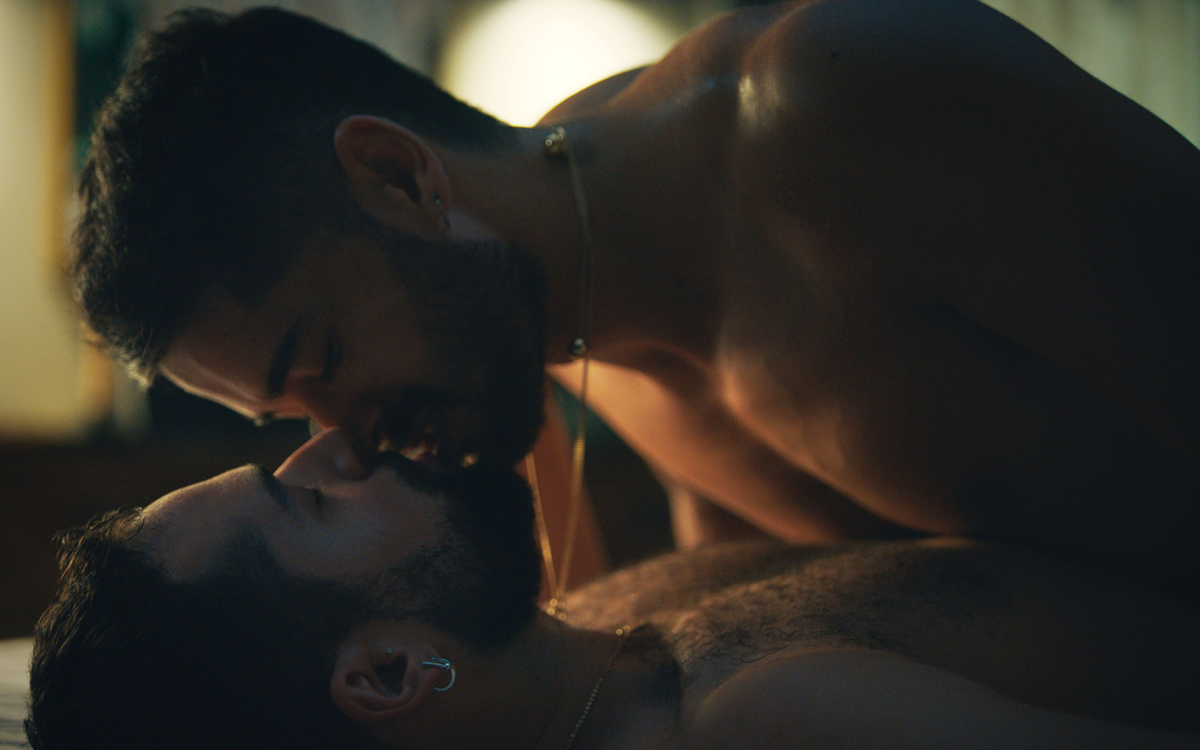 The first thing you need to know about watching the new "Queer as Folk" is that seeing the old "Queer as Folk" first – either one of them – is unnecessary.
Peacock's reboot of the groundbreaking LGBTQ series features none of the original's characters; it takes place in a different city and a contemporary era that feels far further removed from the previous setting than the mere two decades that have actually passed. Despite the participation of original writer/creator Russell T. Davies, who joined forces with new writer/creator Stephen Dunn, among others, to make it happen, to watch it is essentially to watch a new and entirely unrelated series.
That doesn't mean it doesn't carry all the hallmarks of the much-beloved franchise, from its messy and infuriating cast of characters to its sensationalistic emphasis on sex. It just means that anyone new to the party can rest assured they won't need a recap to know what's going on.
The new narrative centers on Brodie (Devin Way), a free-spirited college dropout who has just returned to New Orleans, and the tight circle of friends and chosen family that surround him. There's his best friend Ruthie (Jesse James Keitel), a trans high school teacher who is starting a family with her non-binary partner Shar (CG); there's also Noah (Johnny Sibilly), a former longtime lover with whom he is still close, and Daddius (Chris Renfro), another former flame who is entangled with them both. For his first night out back in his hometown, Brodie – with his newly out gay brother Julian (Ryan O'Connell) in tow – heads off to meet them all at Babylon, a queer neighborhood club, where local legend Bussey Horewood (Armand Fields) runs a drag show that has also drawn underage aspiring queen Mingus (Fin Argus) to try their hand at performing for the first time. With each of these principal players gathered under one roof, the stage is set for a horrific act of violence that will devastate the entire community and serve as a catalyst for each of them to confront the traumas in their personal lives and relationships as they struggle to heal in its aftermath.
We like to avoid spoilers, so we'll just say that what happens at Babylon during the first episode's climactic scene has a cultural resonance to it that is only deepened by recent headlines in America, and the timing of the show's premiere evokes an eerie synchronicity that is hard to ignore. Nevertheless, QAF remains rooted in the queer lives of its queer protagonists, and what it sets out to accomplish is only amplified by the added social significance bestowed by coincidence – and that's a good thing, because this QAF, just like the other QAFs, is all about queer visibility.
This time around, that visibility extends to more than just white cisgender gay men. In QAF 2022, people of color are decidedly in the majority, and there are other underrepresented identities in the mix, too – queer people who have disabilities, who live with HIV, who are sex workers, who are adoptees, who come out late in life. We get versions of family that go against the cultural grain, supportive mothers of queer kids, and queer parents forming new family constructs for which there are still no blueprints. We get an enthusiastically sexy depiction of queer bodies, often naked (or nearly so) even when they're not actively coupling with each other – which they do frequently. All in all, it's kind of glorious: a portrait of a queer generation forging a sex-positive path through uncharted territory where acceptance is given, not earned, and there's room for every nuance of identity.
This positive cultural modeling might seem at odds with the dysfunctional image it presents of most of its protagonists, who tend toward the self-centered, self-destructive, and judgmental. They avoid their problems with hedonistic sex, or drugs, or both; their behavior is often ill advised and reckless, and their relationships play out like slow motion train wrecks. These are hardly role models – but none of us are perfect, and part of the reason QAF has garnered such a loyal legion of fans is that it gives us characters who reflect our flaws back at us. We identify with them, even if we sometimes don't like them very much.
Similarly, QAF 2022 follows the original's playbook by featuring an abundance of queer sex, weaving tantalizingly explicit scenes of intimacy throughout the series like an erotic thread. Some viewers will inevitably find this unfettered sexuality lurid, or even exploitative, but it goes without saying that heteronormative sexual shenanigans have been regularly delivered to our screens for years; it's only fitting that ours should be afforded the same treatment.
In any case, QAF has always had a "Trash TV" flavor that has endeared it to its fans. Unlikable characters and gratuitous sex have never stopped the franchise from finding an audience, and they're unlikely to do so now. Ironically, a bigger obstacle to this installment's success could well be its aspirational vision of a united queer community, which might feel authentic to inhabitants of a large urban hub like New Orleans, but for the millions of LGBTQ people not lucky enough to live in such a place might seem a little too good to be true.
There will inevitably be viewers who see the world of QAF 2022 as a "woke" progressive fantasy; for someone still struggling with "they/them" pronouns, a show in which most of the characters lay claim to multi-hyphenate identities is likely to stretch the boundaries of believability, and older audiences with all-too-vivid memories of a queer community plagued by its own lack of tolerance around issues of race and gender may be tempted to write the whole thing off as just another Hollywood attempt to brush aside cultural inequity by framing the world through a rose-colored lens; finally, even for many who laud the effort at providing the much-needed inclusion for which so many corners of our community have long been thirsty, the show's determination to pull off the impossible task of representing everybody might just feel like trying too hard.
That's not to say, however, that the new QAF doesn't capture the same irresistible charm that made it a touchstone for a whole generation of LGBTQ audiences – even if the old fans may have some trouble adapting themselves to the change of cultural climate. It features an attractive cast, with standout performances from Sibilly, Keitel, O'Connell, and Argus (not to mention showy turns from queer fan favorites Kim Cattrell and Juliette Lewis), and it succeeds in immersing us so deeply into their world we feel like a part of it. Most important, perhaps, it emphasizes the importance of coming together in our queer diversity to stand against the hate directed against us from outside – something that stands even today as the biggest existential threat we face as a community.
For all those reasons, it's essential viewing – and even if you end up with too many qualms to connect as wholeheartedly with it as you may wish, that's OK.
It may be trash TV, but it's OUR trash TV, and that makes all the difference.