We waited eons for this? New Diana album is colossal disappointment
Saccharine sentiments sink largely self-penned effort from diva supreme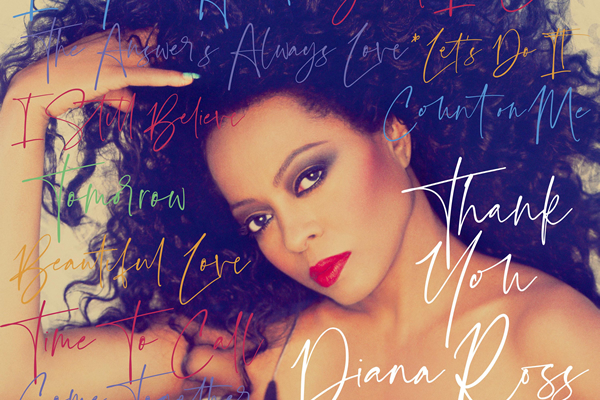 Diana Ross's solo albums are almost always inconsistent.
This isn't unusual among R&B/pop divas; start wading past the hits and the same could be said for the album tracks of Gladys Knight, Aretha Franklin, Dionne Warwick, et. al.
The few times she's made a start-to-finish solid effort, like 1991's "The Force Behind the Power," 1995's "Take Me Higher" or even 1985's "Eaten Alive," which works even with its campy title cut, they've never been huge sellers or featured any of her trademark hits.
However — and it pains me to say this — you have to go all the way back to 1983's "Ross" to find an album as bad as her new release "Thank You" (★½ out of four), her first album in 15 years and her first of new material in 22 years. Pre-COVID, she was highly active with touring (and played the D.C. region many times), but her studio work had ground to a total halt.
A few things trickled out from the vault, like 2006's delightful jazz album "Blue" (recorded in the early '70s), but there was nothing new. And while it was always great to see her on stage — she looks fabulous at 77 (although you'd never know it from the vintage photo used on the "Thank You" cover) — her show varied little from year to year and her vocals were occasionally pitchy.
So while it's great to finally have something new from the Motown legend — a studio workhorse all through the '60s, '70s and '80s — this extremely uneven new album is a musical Hallmark turd that never met a feel-good lyrical cliche too saccharine or an easy listening musical bed too insipid.
It's hard to place too much of the blame on Troy Miller (a veteran of Amy Winehouse's band), who produced the bulk of the tracks here, as Ross's fingerprints are all over it — she's billed as executive producer and, in a career first, she co-wrote nine of the 13 cuts. Though she took a few songwriting credits here and there over the years (she co-wrote four songs on her 1982 album "Silk Electric"), on most of her albums, her songwriting contributions are zero. And although two of those — the bouncy title cut and second single "If the World Just Danced" — are unequivocally the project's best tracks, Joni Mitchell she is not.
Here's the good news — she sounds amazing. There's a lustrous quality to her vocal work here, her range is truly impressive and the pitch never wavers. Some scoff, but I have always felt Ross is a great pop singer with considerable range and impressive interpretive abilities in a wide gulf of genres. She was never a Whitney or Celine, but she could coo ("Baby Love"), yearn ("Cryin' My Heart Out for You"), burn ("Muscles") and growl ("Swept Away") as well as anyone. This album's "Time to Call," though weak, gives her a chance to unfurl several melismas in her highest register and she kills it.
Stylistically, while varied, the album as a whole is numbingly mellow. Three cuts (the solid "If the World Just Danced," retro shuffle "I Still Believe" and horn-laden abomination "Tomorrow") are dance tracks and almost all the rest could legitimately be dubbed easy listening. There's cascading string work, decent (if hardly impressive) production and stylistic variation, but the flame dies out after the first two songs and, with such banal lyrics and painfully unimaginative melodies, never comes close to reigniting despite Ross's conviction. It's like seeing a truly good actress in a turkey of a play knowing she co-wrote it. You're rooting for her, but you've spent most of the outing wincing.
One might argue saccharine and Ross have gone hand in hand back to the days of "Reach Out and Touch" and "Ain't No Mountain High Enough" — true — but it's taken to a new low here. Of course, nobody expected Deepak Chopra-caliber insight, but with clunkers like "what is isn't/what isn't is" (on the Ross co-penned "All is Well"), "I'll be the pillow where your head will lay," (on daughter Rhonda's "Count on Me") or "the first time I saw your face …" (on mother's ode "Beautiful Love") — ripping off a lyric that blatantly should be illegal — this album's scaffolding is so weak, one positively groans at the amateurishness of the songcraft. This is the chorus of "Count on Me": "count on me/count on me/count on me/count on me."
Siedah Garrett, a respected songwriter who might have momentarily elevated the proceedings, delivers one of the album's worst cuts with the nauseatingly treacly "The Answer's Always Love."
I could go on, but you get the idea.
One might also argue, hey, couldn't we use a little positivity today? Cut Miss Ross some slack and just be glad she's back. True perhaps, but with material this weak and the thought of what this album could have been in more daring, imaginative hands, it's downright frustrating.
With little chance of making any kind of dent on U.S. (or U.K. for that matter) pop radio and in her late 70s, I'd hoped Miss Ross, with no fucks left to give, might have done something brash and daring, but this is called playing it safe folks and sadly it's a yawnfest.
New dance single pays tribute to Town Danceboutique
Local musicians pen 'Town' in honor of shuttered club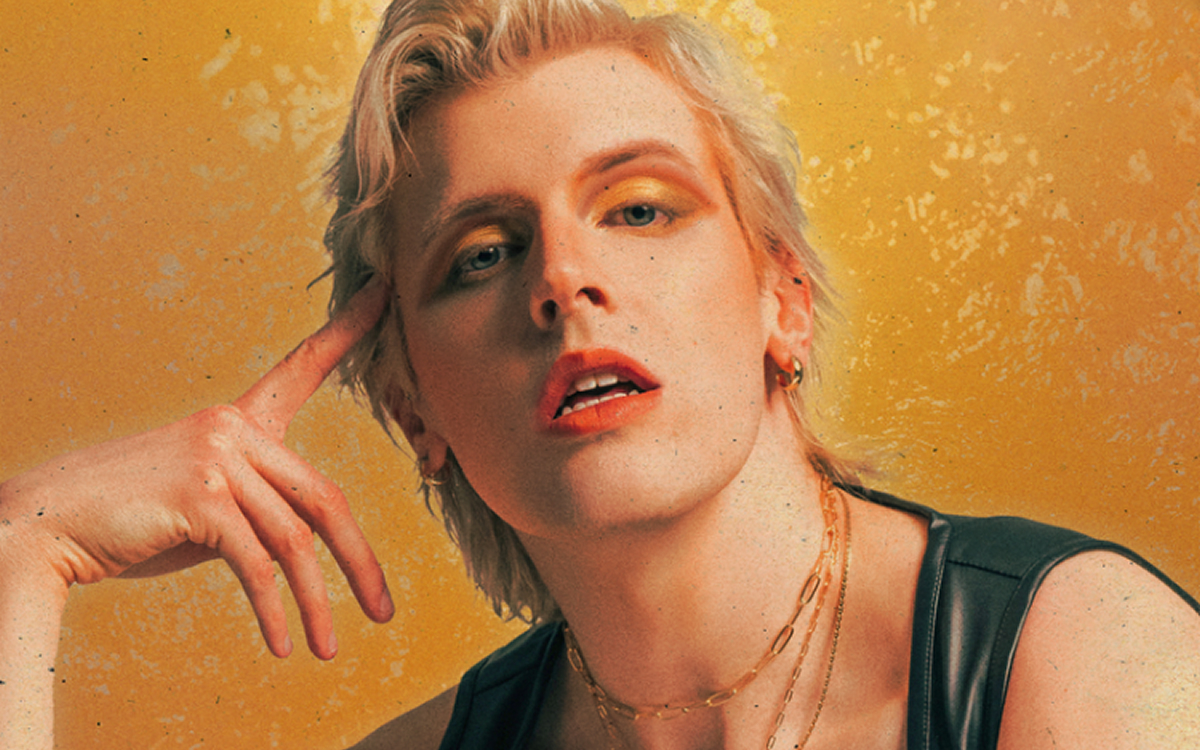 The closing of the LGBTQ nightclub Town Danceboutique in the summer of 2017 was heartbreaking to local musician Bryce Bowyn. He and his Los Angeles-based singer/songwriter friend Lexie Martin decided to honor its legacy in their new single, "Town."
For Bowyn, who moved to the District about a decade ago to attend school at American University, the memories he has from Town Danceboutique are endless. And when it closed, it was a massive loss to Bowyn and many others.
"It was such a cool space," Bowyn said. "It was just disappointing to see a place that brought so many people together become part of the landscape again." The building Town Danceboutique used to be housed in is now home to upscale apartments and a CVS.
Town Danceboutique was a formative place for Bowyn and Martin, and it was Bowyn's first experience in an open and accepting LGBTQ environment. His favorite memories at the club were always on Halloween, he said. Patrons, including Bowyn, would go all out with their costumes to look their very best.
Bowyn and Martin met while they were both in the musical theater program at American University. Despite their years-long friendship, "Town" is the first song they have written together. They sat down over FaceTime and got to work. It was Martin's idea to pay homage to Town Danceboutique, and the song follows the story of pre-gaming, going out, and hitting the dance floor.
But the single also serves as a hype song for going out in any city, at any place.
"It was important to me for the song to remain relatable and accessible," Bowyn said. "So the whole foundation of the chorus, 'Let's go to town,' can either mean Town Danceboutique, or painting the town red and having the night of your life."
Bowyn started writing and producing his own music in 2018. He released an EP titled "A Rosy Retrospect" in 2022, and most recently released a single "A Bridge Burned Down" in June. His music is inspired by late 2000s pop and '80s synthpop, influenced by stars like Madonna and Charli XCX. Lexie Martin released her self-titled EP in 2019 and most recently came out with her single "SUPERPOWER" in 2021.
Bowyn has been a lifelong pop music enthusiast. He distinctly remembers watching Britney Spears perform "Oops!…I Did It Again" at the MTV Video Music Awards when he was a kid and thinking "That was what I wanted and what I was set to do in life."
"My heart was always with pop music," Bowyn said.
"Town" is available now for streaming on Spotify, Apple Music, and Soundcloud.
From Monáe to Madonna, fall will rock in D.C.
Local venues hosting array of queer artists in coming months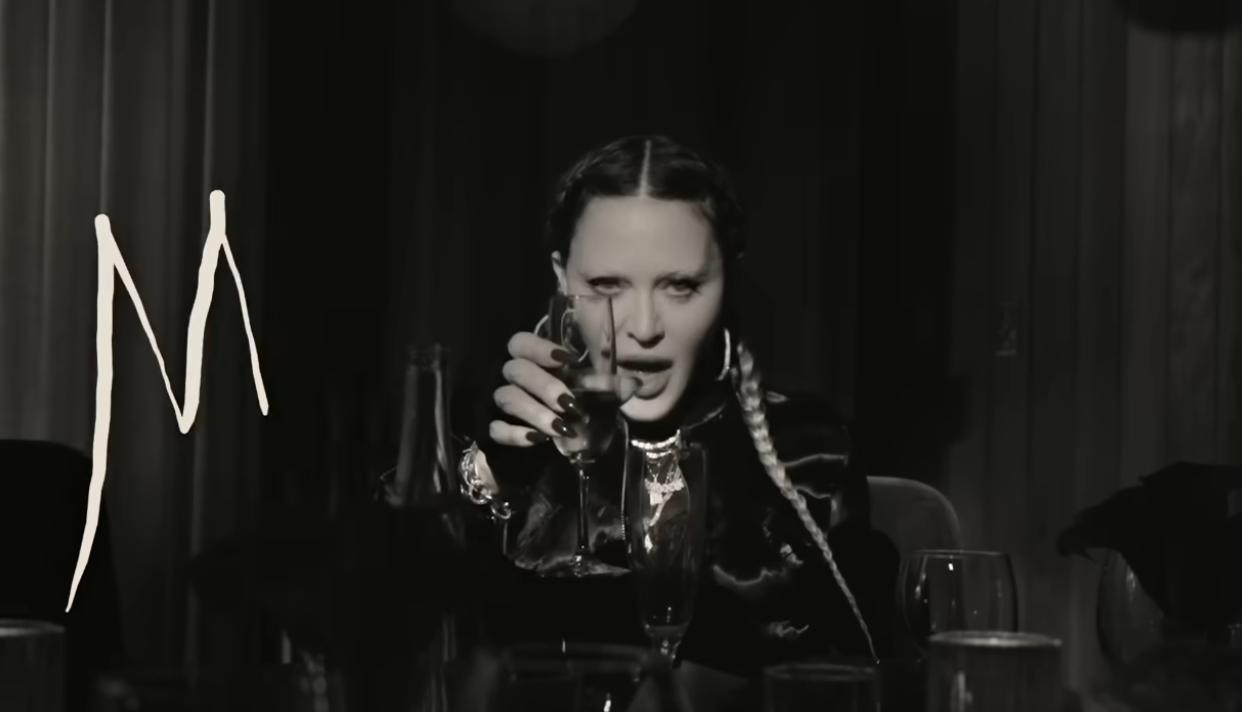 The D.C. area has many LGBTQ musical acts to look forward to this fall. Starting with pansexual and nonbinary actor and R&B singer Janelle Monáe, performing at the Anthem on Sept. 24-25 with ticket prices ranging from $135 to $301 on StubHub.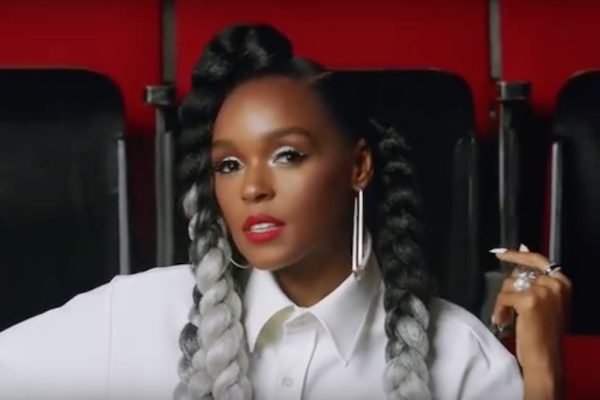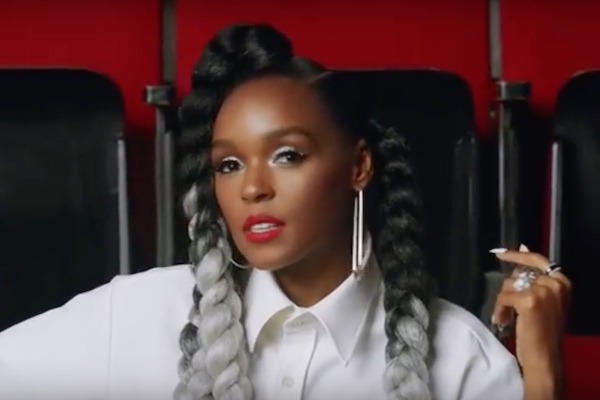 Singer Hozier's "Unreal Unearth Tour" is coming to the Anthem on Sept. 26-27. Tickets are available on StubHub starting at $324.
On Sept. 28 the CFG Bank Arena in Baltimore will see lesbian pop artist SZA's "SOS Tour" with tickets starting at $165 on Ticketmaster.
Queer indie pop singer Ashnikko is coming to the Anthem on Sept. 29 to perform their "Weedkiller Tour." Tickets available on StubHub range from $49 to $279.
Coming to Merriweather Post Pavilion in Columbia, Md., is the All Things Go Festival. Performing are lesbian singers Tegan and Sara, alt-pop singer Lana Del Rey, pop singer Carly Rae Jepson, and more. The festival will take place Sept. 30-Oct. 1 with two day passes starting at $397 on SeatGeek.
Rock band Queen will perform "The Rhapsody Tour" at the CFG Bank Arena along with Adam Lambert on Oct. 4-5. Tickets are starting at $181 on Ticketmaster.
Pop star and trans woman Kim Petras' "Feed the Beast World Tour" will reach the Anthem on Oct 12. Tickets range from $72 to $817 on StubHub.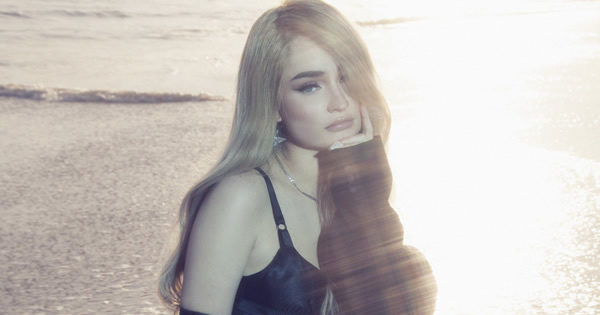 Queer pop singer Kesha is coming to the Anthem on Oct. 29 to support her new album, "Gag Order." Tickets go from $86 to $261 on Event Ticket Center.
Queer pop rapper Shygirl is co-headlining with bisexual singer Tinashe for the "Nymph" tour at the Anthem on Nov. 5. Tickets range from $45 to $145 on Ticketmaster.
Indie band Men I Trust is performing at Echostage on Nov. 15. Tickets are available on Ticketmaster for $30.
Nonbinary rapper Lil Uzi Vert's "PINK TAPE TOUR" will be at the Anthem on Nov. 21. Tickets start at $90 on StubHub.
Doja Cat's "The Scarlett Tour" will reach Capital One Arena on Nov. 27. Tickets start at $100 on Ticketmaster.
Madonna will bring her highly anticipated and delayed "The Celebration Tour" to the Capital One Arena Dec. 18 and 19. Tickets are available on Ticketmaster starting at $110.
Tom Goss to perform at Rehoboth Beach Bear Weekend
Out singer entertains at the Sands Hotel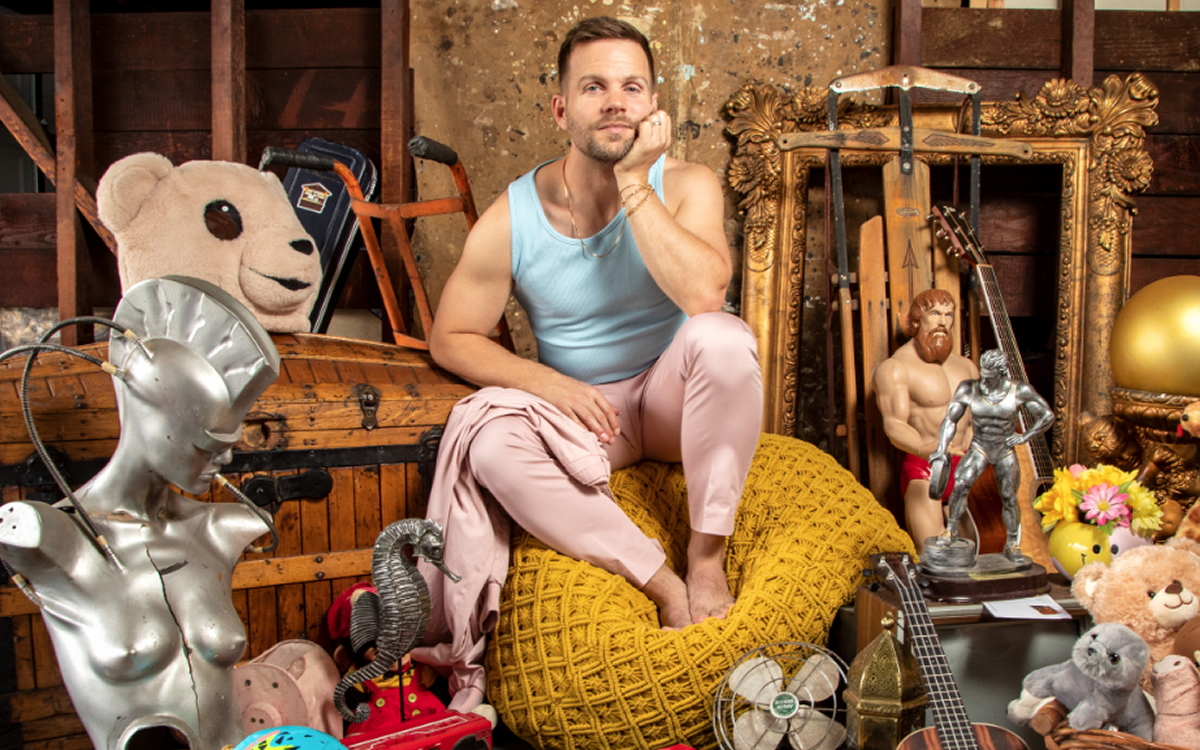 Out singer Tom Goss will perform at the Rehoboth Beach Bear Weekend on Saturday, Sept. 16 at 7 and 9 p.m. at the Sands Hotel.
He will sing his memorable songs like "Son of a Preacher Man" and "Bears," as well as tracks from his new album, "Remember What It Feels Like," where he sings about being a 42-year-old gay man still reeling from his husband's infidelity who was recently conned by a lover with a secret life now serving time in prison.
Tickets to Rehoboth Beach Bear Weekend start at $20 and can be purchased on Eventbrite.