HUD withdraws proposed Trump-era rule allowing anti-trans discrimination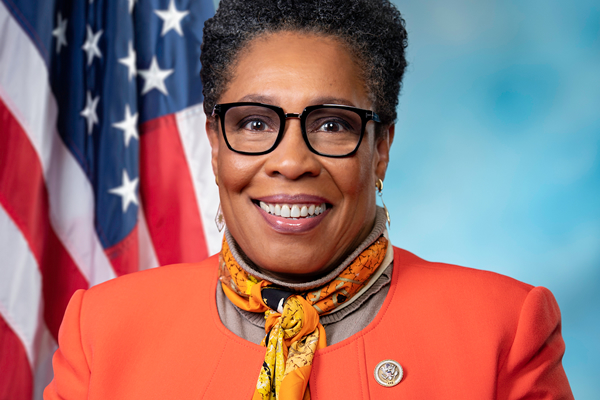 The Biden administration announced on Thursday it has formally withdrawn a rule proposed in the Trump era by the Department of Housing & Urban Development that would allowed taxpayer-funded homeless shelter to turn away transgender people on the basis of their gender identity.
HUD Secretary Marcia Fudge said in a statement the proposed regulation, which would have weakened the Equal Access Rule barring discrimination in housing against LGBTQ people and was widely expected to be scrapped in the Biden administration, won't be implemented.
"Access to safe, stable housing — and shelter — is a basic necessity," Fudge said. "Unfortunately, transgender and gender non-conforming people report more instances of housing instability and homelessness than cis-gender people. Today, we are taking a critical step in affirming HUD's commitment that no person be denied access to housing or other critical services because of their gender identity. HUD is open for business for all."
The Trump administration ended this year without HUD making final, which was proposed in July 2020 under former HUD Secretary Ben Carson. It's not clear why HUD never went through with making its rule final unlike other changes undoing regulations barring discrimination on the basis of transgender status made during the Obama years, which could be due to the volume of comments, public backlash over the anti-trans regulation or simply incompetence in the Trump administration.
Meanwhile, other regulations seen to enable anti-LGBTQ discrimination went into effect, such as a rule undoing LGBTQ discrimination protections among HHS grantees, including adoption and foster case centers, and a rule expanding the religious exemption in former President Obama's executive order barring anti-LGBTQ workplace discrimination among federal contractors. Because those rules went into effect, they can't be as easily withdrawn as the proposed HUD regulation because of the Administrative Procedure Act, a law governing federal regulations.
Nonetheless, the website for the White House Office of Management & Budget continued to indicate the proposed rule was slated to go into effect in April 2020. The announcement to reject the proposed rule formally takes the proposed regulation off the books.
The Trump administration's proposed regulation would allow federally funded single-sex homeless shelters to turn away transgender people seeking emergency housing. The sole basis would be the staff perception on whether or not that transgender person appears sufficiently masculine or feminine to be housed in that facility.
The legality behind the proposed rule was dubious in the wake of the U.S. Supreme Court ruling earlier this year in Bostock v. Clayton County, which found anti-LGBTQ discrimination is a form of sex discrimination, therefore illegal under Title VII of the Civil Rights Act of 1964. The underlying reasoning behind the decision applies to all laws banning sex discrimination, essentially making anti-LGBTQ illegal in employment, housing, credit, health care, education and jury service.
Meanwhile, HUD under the Biden administration announced earlier this year it would fully implement the Bostock in its application of the Fair Housing Act and take up cases of anti-LGBTQ discrimination in housing, which is consistent with the Supreme Court's decision and the executive order Biden signed on his first day in office ordered federal agencies to implement the ruling across the board for all laws barring sex discrimination.
Rodrigo Heng-Lehtinen, deputy executive director for the National Center for Transgender Equality, said in a statement the withdrawal of the proposed Trump-era rule demonstrates the Biden administration's commitment to transgender people.
"The Biden administration is living up to its commitment to protect transgender people from discrimination. Today's announcement by Secretary Fudge is an important step in ensuring access to safe, affirming housing for transgender people," Heng-Lehtinen said. "This is a decision that will save lives, and help transgender people experiencing homelessness receive the assistance they need."
LGBTQ media 'excited' about Press Forward national media funds
Coalition of donors pledges $500 million for local news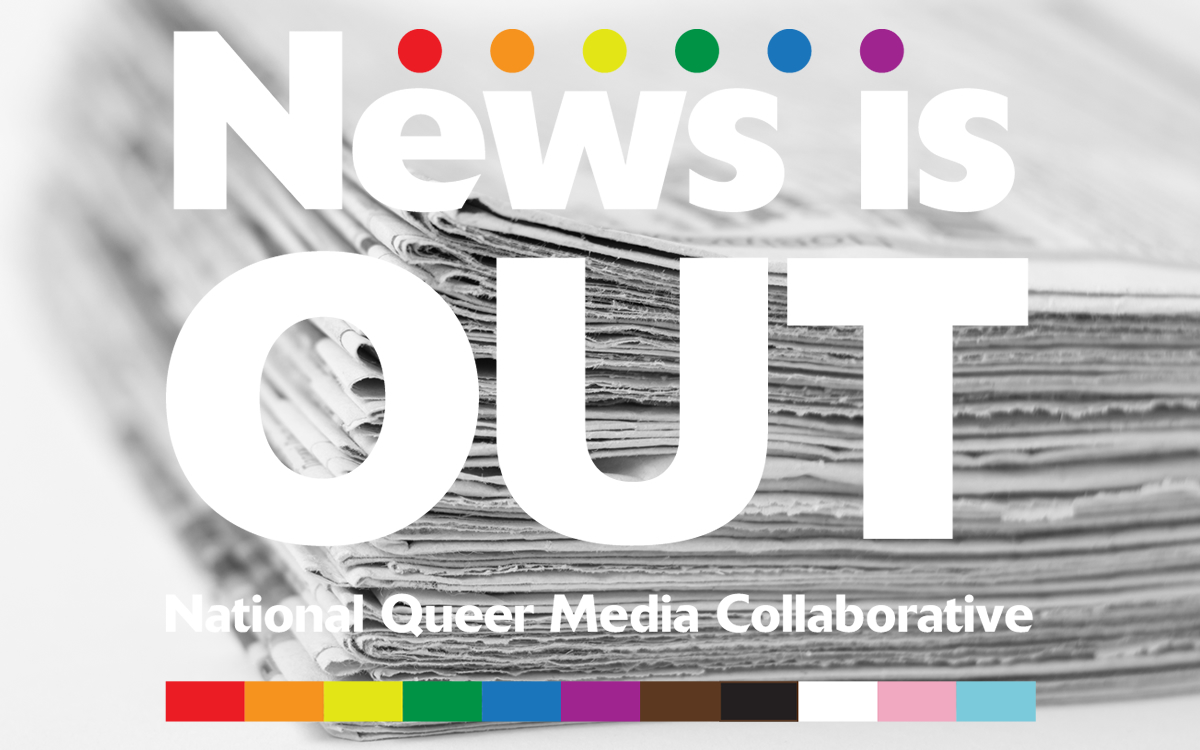 Members of News Is Out, a collaborative of six leading LGBTQ media organizations across the country, have expressed support and excitement about the newly announced national Press Forward effort to support local media in the United States. News Is Out members represent more than 200 years of LGBTQ news and culture coverage, with two member papers starting more than 50 years ago.
"This new effort from foundations, including MacArthur Foundation and Knight Foundation, truly will be a game-changer in the local media space," said Tracy Baim, co-founder of Windy City Times, which is part of a Chicago collaborative that is also advocating for local funding in that city. "Local media are critical to covering issues across the country, from LGBTQ+ and environmental issues to education and criminal justice reform. Philanthropy can provide an important complement to other needed revenues to help local media survive and thrive."
In the U.S., 7.1 percent of adults, or 18 million people, identify as LGBTQ, according to Gallup. About 21 percent of Gen Z identifies as LGBTQ. The media serving this community has been life-saving, resource sharing and an integral part of the movement for LGBTQ equality, News Is Out members said, adding that this media continues to fill a vital information need.
According to the Press Forward announcement, "A coalition of 22 donors announced Press Forward, a national initiative to strengthen communities and democracy by supporting local news and information with an infusion of more than a half-billion dollars over the next five years.
"Press Forward will enhance local journalism at an unprecedented level to re-center local news as a force for community cohesion; support new models and solutions that are ready to scale; and close longstanding inequities in journalism coverage and practice."
The Knight Foundation and the John D. and Catherine T. MacArthur Foundation have been leading the Press Forward effort.
News Is Out is supported in part by a technology grant from the Knight Foundation. The program is called the Queer Media Sustainability Lab
News Is Out is a nearly two-year-old alliance created launched by the Local Media Association, with initial funding from Google News Initiative. The members are Bay Area Reporter, Dallas Voice, Philadelphia Gay News, Washington Blade, Windy City Times and TAGG, a national queer women's magazine.
News Is Out members have collaborated on editorial, business and fundraising opportunities.
"LGBTQ media have always played a critical role in covering and informing our communities," said Lynne Brown, publisher of the Washington Blade. "While we have lost dozens of LGBTQ news media outlets in recent years, those of us who have survived are thriving in 2023. We have done so because we have innovated and sought new forms of revenue. The News Is Out Collaborative has assisted with support that propels us forward."
"LGBTQ+ media is needed now more than ever, as our communities face a backlash across this country," said Leo Cusimano, publisher of the Dallas Voice. "By working together in News Is Out, we have formed a strong alliance to help our members in technology training, editorial collaborations and much more. New funds into this ecosystem will be vital to strengthening the network of local LGBTQ+ media in this country."
Census Bureau asks White House to test questions on sexual orientation, gender identity
Data would be included in annual American Community Survey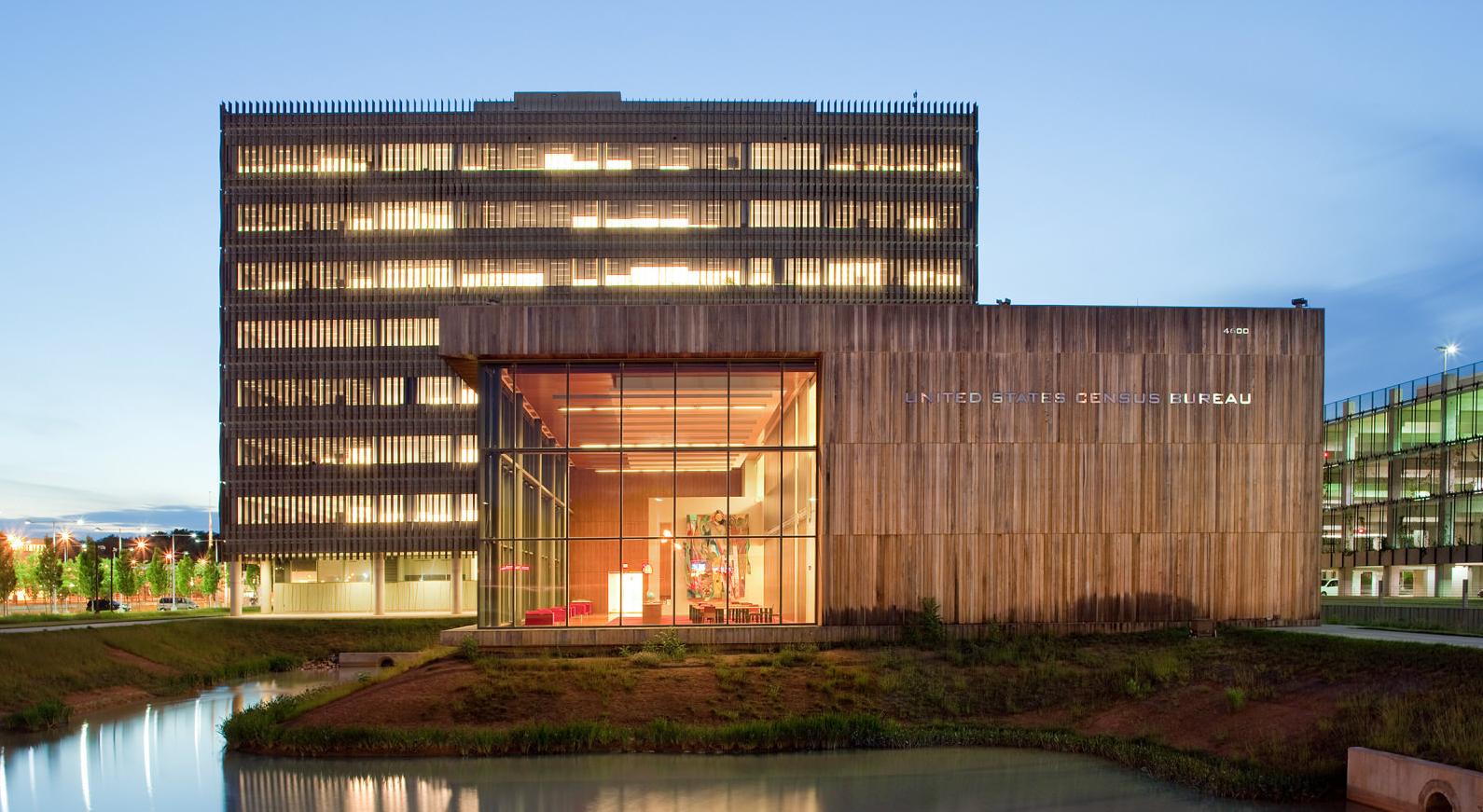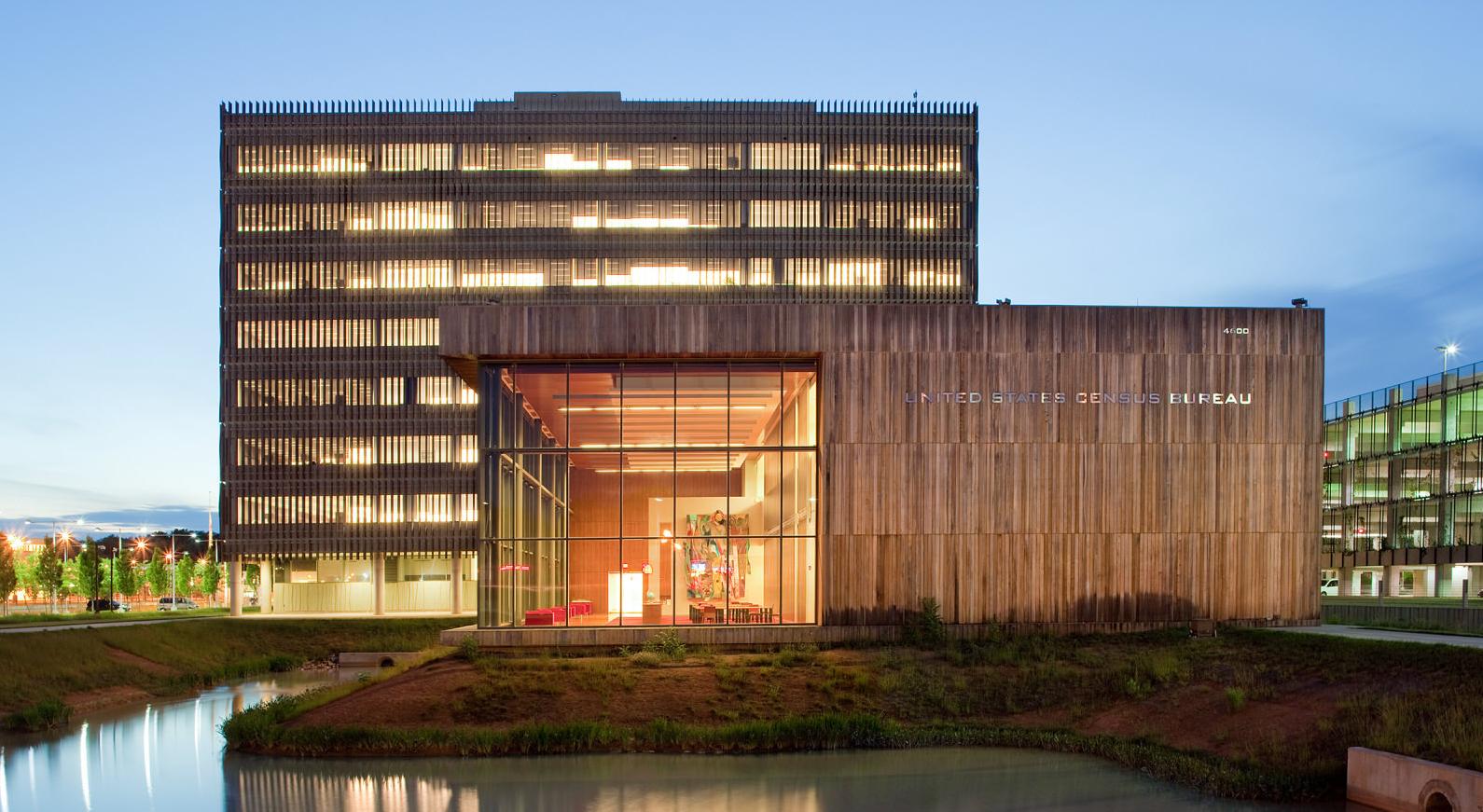 The U.S. Census Bureau on Tuesday asked the Biden administration to sign off on plans to test questions on sexual orientation and gender identity for respondents aged 15 and older on the agency's annual American Community Survey.
Data on these metrics will help inform civil rights and equal employment enforcement, the Census Bureau said in a notice published on the Federal Register.
Testing will help the agency determine wording, response categories and placement of the questions on the survey — its most comprehensive, covering 3.5 million households each year.
A key unknown will be how answers will be provided by proxies such as parents, spouses or others in a household who isn't the person about whom the question is asked.
"Younger LGBT people might not yet be out to their parents or others who are answering these questions as a proxy reporter, so the quality of the data might not be as good for younger people," M. V. Lee Badgett, an economics professor at the University of Massachusetts Amherst, told PBS News.
Currently, the Census Bureau and its annual American Community Survey only ask questions about same-sex couples who are married or cohabitating.
"We anticipate having much more info about the LGBT people than is currently available — including about the demographic and socioeconomic status of LGBT people who aren't in same-sex couple households, including occupational status, industry and wages, and about LGBT people who were born outside the U.S. and LGBT people with disabilities, and their families," Kerith Conron, research director of the Williams Institute at UCLA School of Law, told the Associated Press.
Pentagon to restore honor to veterans kicked out over their sexual orientation
Legislation seeks accountability for DoD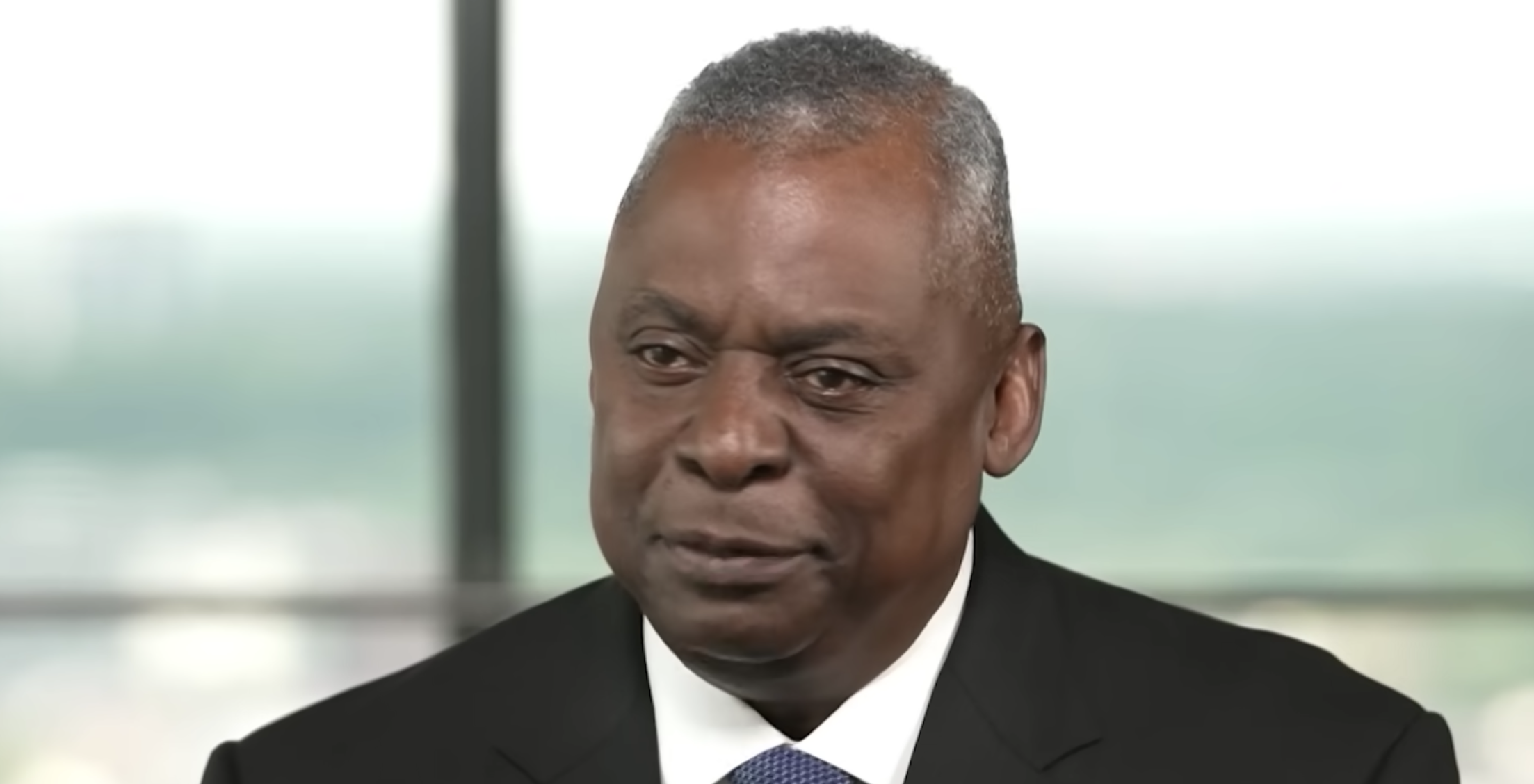 The U.S. Department of Defense announced plans to restore honor to service members who were kicked out of the military over their sexual orientation, the agency announced on Wednesday, the 12th anniversary of the repeal of "Don't Ask, Don't Tell."
"Over the past decade, we've tried to make it easier for service members discharged based on their sexual orientation to obtain corrective relief," U.S. Secretary of Defense Lloyd Austin said in a statement.
"While this process can be difficult to navigate, we are working to make it more accessible and efficient," he said, adding, "in the coming weeks, we will be initiating new outreach campaigns to encourage all service members and veterans who believe they have suffered an error or injustice to seek correction to their military records."
The move follows a class action lawsuit filed last month by LGBTQ veterans against the Pentagon for allegedly failing to remedy "ongoing discrimination," including biased language in the discharge papers of LGBTQ veterans.
CBS News has investigated the Pentagon's handling of service records of veterans who were kicked out of the military because of their sexual orientation, revealing the broad scope of discrimination experienced by these LGBTQ veterans — finding, for instance, that more than 29,000 were denied honorable discharges.
Also on Wednesday, U.S. Reps. Mark Takano (D-Calif.) and Sara Jacobs (D-Calif.), along with U.S. Sen. Richard Blumenthal (D-Conn.) re-introduced a bill that would establish "a commission to investigate the historic and ongoing impacts of discriminatory military policies on LGBTQ service members and veterans."
"This commission would study the impact of these bigoted rules" barring LGBTQ troops from serving "and forge a more welcoming future in the military and at the VA," said Takano, who serves as ranking member of the House Committee on Veterans' Affairs and co-chair of the Congressional Equality Caucus.
"Our country has never made amends for official discriminatory policies like 'Don't Ask, Don't Tell' and the transgender military ban – and that failure still haunts today's service members and veterans," said Jacobs.
"That's why I'm so proud to co-lead this bicameral legislation that will right these historic wrongs, investigate the past and present impact of anti-LGBTQ+ policies, and help us move forward to build and sustain a diverse, inclusive, strong, and welcoming military."
"This commission would be an important step to understand the full scope of the harms caused by policies like Don't Ask, Don't Tell, and to ensure a more equitable future for all who serve our country in uniform," Blumenthal said.