LGBTQ+ teens, 20-somethings share pandemic mental health struggles, post-pandemic plans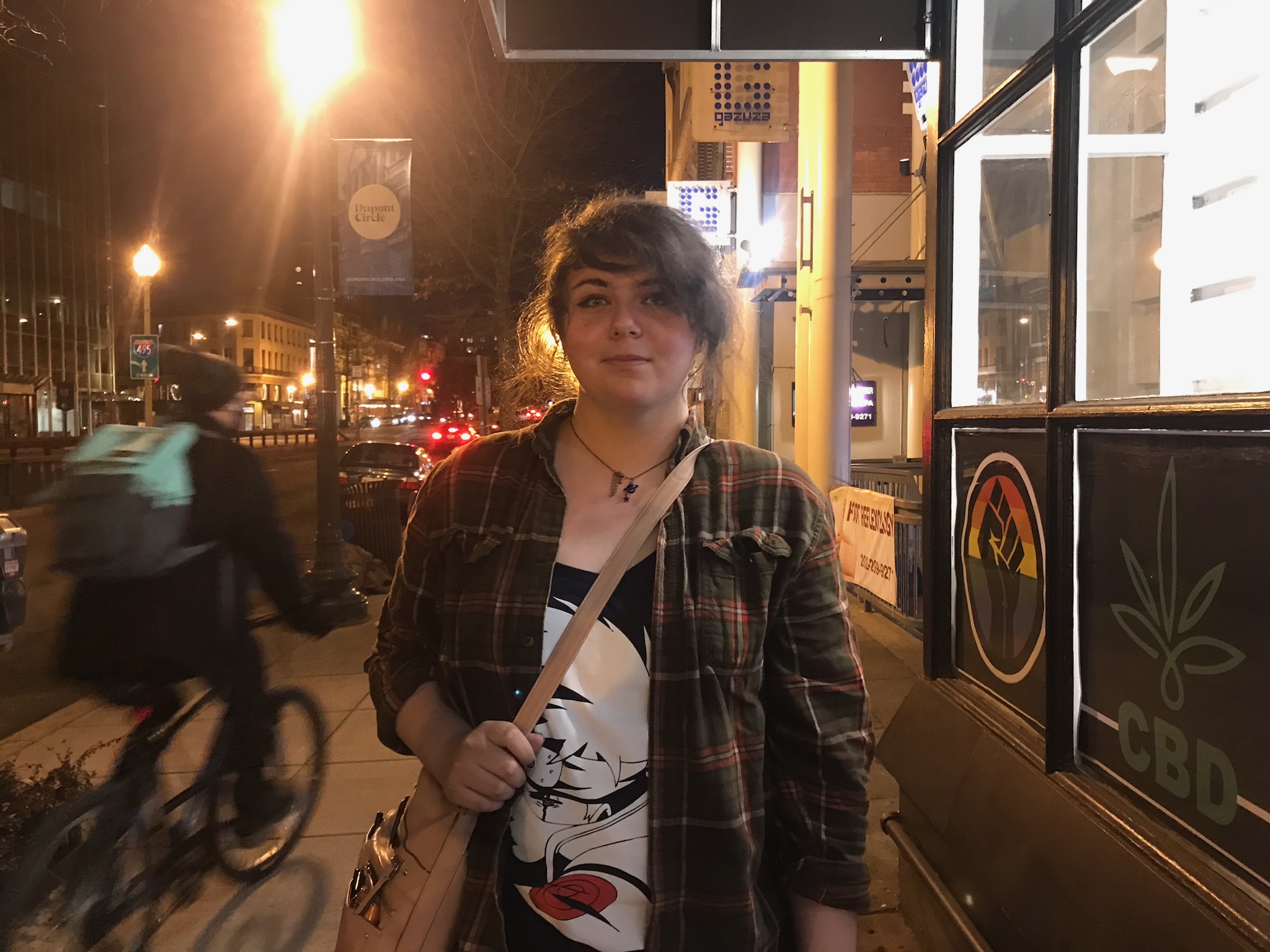 WASHINGTON, D.C. – People around the world have struggled for more than a year while stuck at home for school and work. But this physical and social isolation has taken a particularly tough toll on LGBTQ+ youth, data and interviews show. 
That's because the pandemic cut many gay and transgender youth off from the places and spaces where they feel free to be themselves and forced them to spend a lot more time with family members who may not accept them.
"A lot of my friends are in the closet…and being stuck at home, they can't really get out into the world," said K.C. Elowitch, a 14-year-old transgender student in Rockville, Md. "At school, they were able to do whatever they wanted and be whoever they wanted. Now being stuck at home with [their families] is a lot more stressful."
Elowitch was one of 11 young people, ages 14 to 22, who participated in a recent LGBTQ+ youth mental health focus group hosted by the Urban Health Media Project, a Washington-area nonprofit that trains diverse high school students from under-resourced communities to do multimedia health and social issue journalism. 
Elowitch's experience was echoed by others in the focus group. 
"I was in a bad place when I was closeted," said Wendy Nichols, a 22-year-old trans woman who began transitioning last summer. "Not just mentally, but literally and physically." 
Living with transphobic parents made it "hard to be comfortable with myself," said Nichols. 
Focus group members honed in on topics that make it hard to be LGBTQ+, including: 
A lack of positive and realistic representation of LGBTQ+ youth in media;

Being misdiagnosed in doctor's offices and being treated unfairly due to sexuality, along with other health inequities; and

The impact of strict religious beliefs about sexual orientation and gender identity.
Participants were encouraged to share openly, and were led through the 90-minute discussion by professionals, and fellow members of the LGBTQ+ community. The focus group was co-moderated by Heidi Ellis and Josh Rivera. Ellis, who identifies as lesbian, was a senior adviser at the U.S. Environmental Protection Agency in the Obama administration and now runs her own advocacy and consulting company. Rivera, Money & Consumer Editor at USA TODAY, is gay and chairs the newspaper's diversity committee.  
The focus group participants talked about what they would like addressed by the media and what they would like to see change. They emphasized topics such as safety, gender identity, and safely coming out to others.
Roman Sardo-Longo, a 16-year-old trans male who joined the virtual focus group from Cleveland, said having more LGBTQ+ representation in the media could help other young people more easily accept peers like him.
"It took me a while to come out [as trans] because I was terrified that my friends would not understand, that they weren't gonna get it, that they would think it was a weird thing they would have to accommodate for," he said.
Others shared their experiences with religious beliefs that oppose  LGBTQ+ identity and sexuality. 
Tris Buchanan, 17, lives in Washington, D.C., and identifies as gender-fluid. Buchanan's parents' Christian religion played a big role in their struggle to come out.  
"Some die-hard Christians…say God does not like gays, God doesn't like anyone who's part of the LGBTQ community," said Buchanan. "Homophobes use the Bible and use God as excuses."
Nichols, who also grew up in a conservative Christian household in Texas, said the concept of "toxic masculinity" also greatly affected her as she was growing up. 
"I was told, 'Men don't cry,' " said Nichols. "I grew up with that and it skewed my views." 
When Nichols was 16, she finally decided to tell her family she identified as a woman. Her late mother, who had struggled with mental illness since a serious brain injury in a car crash, took Nichols for a drive and threatened to drive them both into the river if her daughter didn't retract the statement. So Nichols did. 
But last June at 21, Nichols began transitioning to a female by taking hormones she got off the Internet. She didn't have health insurance and lived nearly five hours from the nearest health care provider who would treat her.  After her father died of cancer last August, she moved to the Washington, D.C., area to live with a friend she met online. 
When that didn't work out, Nichols became homeless and called the LGBTQ+ youth shelter Casa Ruby. There, she found comfort with others like her and within two months, was connected to the transitional housing where she can now live for the next 18 months, if needed. She begins a new job as a receptionist in early May. 
Nichols, who struggles with substance use and what she believes is depression, said she's feeling more hopeful than ever that "one day I can overcome it all." 
"The future seems so bright now," she said. "I'm not stuck in a place where I couldn't be myself or dreading the next bad thing as I did for most of 2020 when I was preparing for my father to pass away." 
UHMP also just completed a workshop on the relationship between housing and health, including LGBTQ+ youth homelessness in D.C. and Baltimore. That story will run soon in the Blade. Another reporting workshop this summer will explore youth mental health, with a special focus on the LGBTQ+ and Black, Indigenous and People of Color (BIPOC) communities. UHMP is seeking applications for 20 high school students to attend.
UHMP is also pursuing reporting on topics proposed by the young people who attended the focus group. Two participants are working on a story about the additional challenges faced by LGBTQ+ youth with learning disabilities. 
Jojo Brew, an 18-year-old trans male in Washington, D.C., who participated in the focus group, believes the LGBTQ+ community should produce positive content on social media sites such as Instagram in order to raise awareness and promote understanding of gender and sexuality issues.
To that end, he's begun interviewing and photographing other LGBTQ+ teens in the D.C. area for visual articles and social media posts and told a little of his own story for Instagram. Brew is also helping plan a June 18 LGBTQ+ event co-hosted by UHMP in Washington, where he hopes young people who may not be out can be "one with the community" even if they don't speak publicly.  
"Having that exposure to other LGBTQ+ people, they'd realize they aren't the only ones going through a tough time," said Brew. "They want to be heard and feel some type of love." 
Brew was recently awarded a Children's Defense Fund fellowship grant to chronicle the sense of community in Southeast Washington and is working with UHMP to capture and share the stories of LGBTQ+ youth in the D.C. area. 
UHMP is looking for LGBTQ+ people of all ages who are willing to be interviewed about youth mental health. We'd like to hear from youth and adults on all topics, including the impact of the reactions of community, government, parents, religious organizations and peers to youth gender and identity. What helped you weather challenges that could help the next generation?  Let us know at [email protected] 
Vanessa Falcon is a UHMP intern and senior at Miami Lakes Educational Center in Florida. Jayne O'Donnell, former health policy reporter at USA TODAY, is UHMP's founder.
Gilead awards $5 million grant to HRC's HIV and health equity programs
Money to support efforts to end the epidemic and combat stigma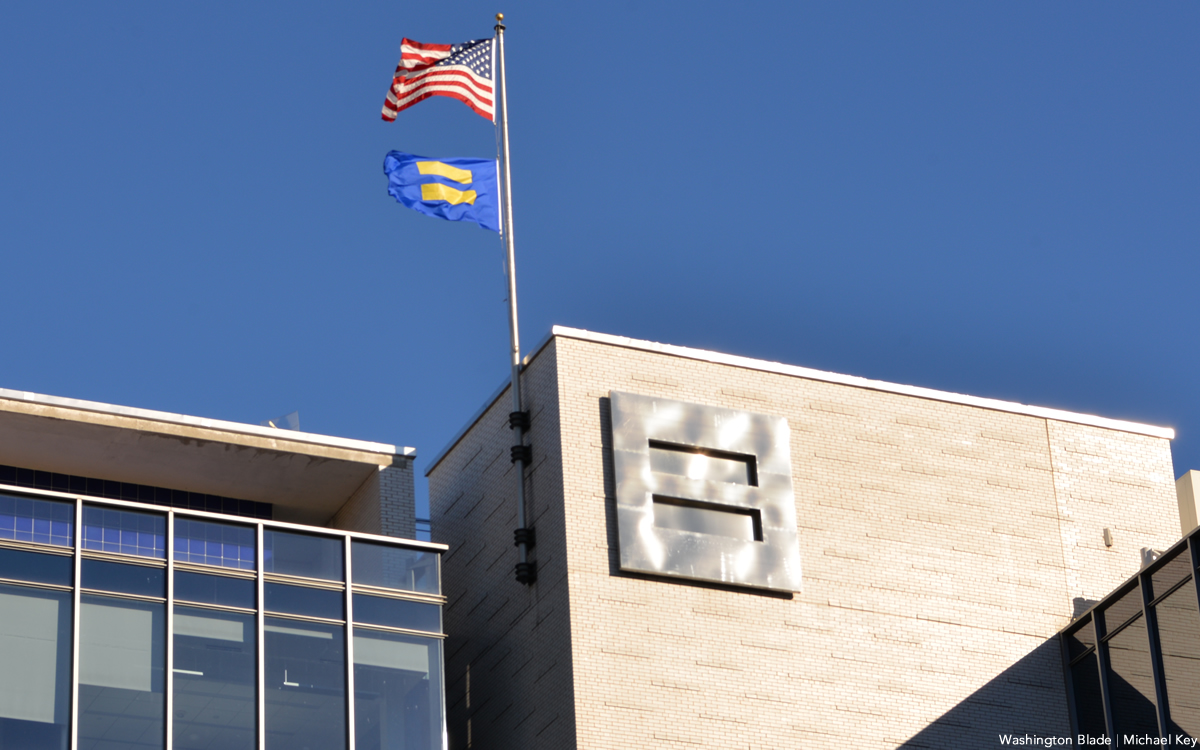 The Human Rights Campaign was awarded a $5 million grant from drugmaker Gilead Sciences to expand the organization's HIV and health equity programs, supporting efforts to end the HIV epidemic by 2030 while combatting stigma in Black and Latino communities.
Funds will be used over the next three years for the HRC Foundation's HIV and Health Equity Program, its Historically Black Colleges and Universities Program, and its Transgender Justice Initiative, HRC said in a statement Wednesday announcing receipt of the award, which extends Gilead's $3.2 million grant to the HRC Foundation in 2021.
The organization said its HIV and Health Equity Program plans to develop a "benchmarking tool for institutions that provide HIV services, helping better evaluate the quality of care and measure racially and socially inclusive approaches" while defining "best practices, policies and procedures to optimize HIV service provision for BIPOC LGBTQ+ communities."
HRC President Kelley Robinson said, "Since the beginning of the HIV epidemic, racism and anti-LGBTQ+ discrimination have created dangerous hurdles for those seeking prevention or treatment."
"With the generous support of Gilead Sciences, we'll be able to continue providing critical
resources to help overcome these hurdles, especially focusing on Black and Latine communities in the U.S. South," Robinson added. "We'll also be able to expand our efforts, as we seek to remove institutional barriers often unknowingly created by HIV service providers. We must decrease the disparities that place an unnecessary burden on Black and Latine LGBTQ+ people and people living with HIV."
Gilead Executive Vice President of Corporate Affairs and General Counsel Deborah Telman said the company "is committed to advancing health equity, particularly in Black communities and other communities of color that are disproportionately affected by HIV."
"This grant will build on the impactful work HRC has done with community partners and HBCUs to increase awareness of HIV treatment and prevention options and reduce health disparities, combat discrimination and fight stigma," Telman said.
New CDC data shows HIV infections dropped, but mostly among whites
Socioeconomic factor into disproportionate rates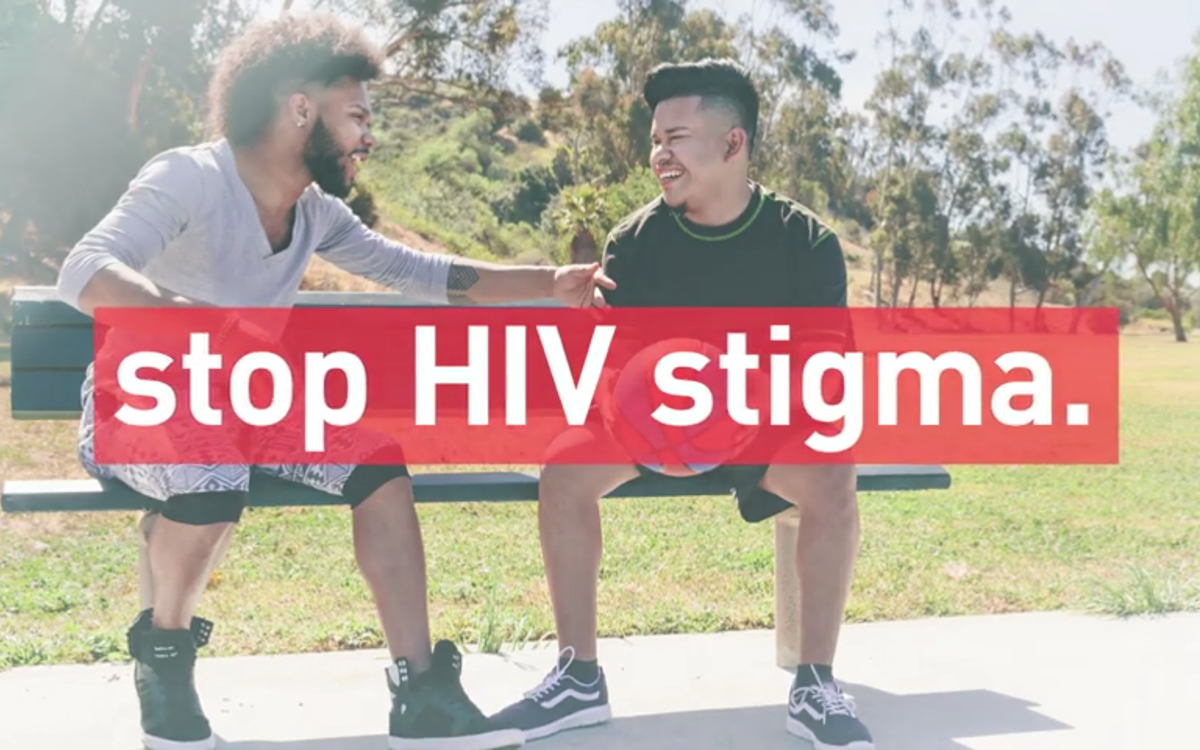 Data published Tuesday by the Centers for Disease Control and Prevention shows a significant decline in new HIV infections, but suggests the impact of prevention efforts was far less substantial for Black and Latino populations.
From 2017-2021, as rates of HIV testing, treatment and the use of pre-exposure prophylaxis (PrEP) medication rose, new cases dropped by 12 percent overall and by as much as 34 percent among gay and bisexual males aged 13-24.
The numbers show a "move in the right direction," CDC Director Rochelle Walensky said in a press release.
However, when broken down by race, the CDC found new infections were down by 27 percent and 36 percent, respectively, among Black and Latino populations, compared with 45 percent of whites.
Similarly, by 2021 about one third of those who are considered eligible were taking PrEP for HIV prevention, but the CDC noted this number includes "relatively few Black people or Hispanic/Latino people" despite the significant increase in prescriptions up from just 13 percent in 2017.
"Longstanding factors, such as systemic inequities, social and economic marginalization and residential segregation," Walensky noted, continue to act as barriers "between highly effective HIV treatment and prevention and people who could benefit from them."
She added, "Efforts must be accelerated and strengthened for progress to reach all groups faster and equitably."
Robyn Neblett Fanfair, acting director of the CDC's Division of HIV Prevention, said that "At least three people in the U.S. get HIV every hour — at a time when we have more effective prevention and treatment options than ever before."
"These tools must reach deep into communities and be delivered faster to expand progress from some groups to all groups," she said.
The HIV+Hepatitis Policy Institute issued a press release following the CDC's announcement of the new data, noting both the encouraging progress and need for improvement.
"It appears that our investments in HIV prevention are providing some positive results, but the persistent high number of new diagnoses and the low usage of PrEP among the communities most impacted by HIV point to the need for increased resources, particularly for a national PrEP program," said the group's executive director, Carl Schmid.
President Joe Biden's FY24 budget requested $237 million for a national PrEP program along with $850 million to support the U.S. Department of Health and Human Services' "Ending the HIV Epidemic in the U.S." initiative.
Officials eye mpox prevention, vaccination initiatives for this summer's LGBTQ events
New cluster of cases reported in Chicago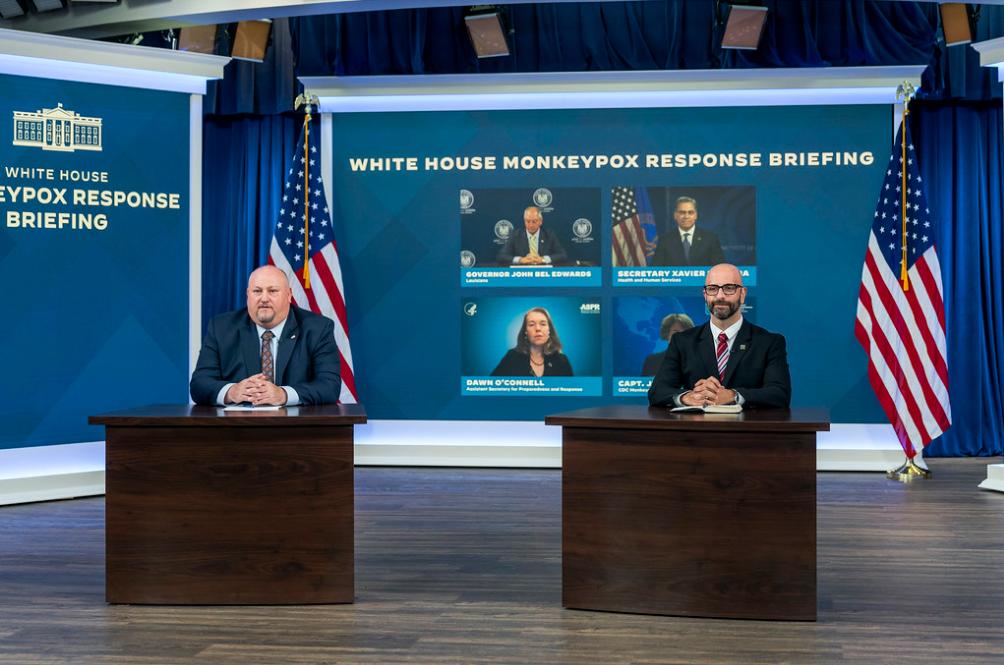 Federal health agencies, in coordination with their state and local counterparts and community partners, are exploring opportunities to offer mpox prevention initiatives and vaccinations at LGBTQ events this summer, Dr. Demetre Daskalakis said on Thursday.
Daskalakis, the deputy coordinator for the White House's national mpox response, described these deliberations in response to a question from the Washington Blade during a media telebriefing on mpox that was hosted by the Centers for Disease Control and Prevention.
The CDC on Monday issued a Health Alert Network Health Update on the potential risk for new mpox cases.
Since the peak of about 460 cases per day in August 2022, new cases have steadily declined, but following the cluster recently reported in the Chicago area, the update warns, "spring and summer season in 2023 could lead to a resurgence of mpox as people gather for festivals and other events."
"We have the vaccine, and we have organizations that are willing to do it," Daskalakis said during Thursday's call, adding that resources are available and can be deployed flexibly because they are built into existing "HIV and STI funding to allow for this work."
And the Mpox Crisis Response Cooperative Agreement, Daskalakis said, "provides even more resources locally for such efforts."
Daskalakis and CDC Mpox Response Incident Manager Dr. Christopher R. Braden also briefed reporters on findings from new studies on the efficacy of the JYNNEOS vaccine for the prevention of mpox.
That data, per the CDC's Morbidity and Mortality Weekly Report, reveals that "Among gay, bisexual, and other MSM and transgender adults aged 18-49 years, two doses of the JYNNEOS vaccine were 86 percent effective against mpox, indicating substantial protection against mpox."
Additionally, "All routes of vaccine administration provided similar protection."