'Midnight at the Never Get' captures gay 1960s NYC
Virtual play from Signature tells story of young musical couple
'Midnight at the Never Get'
Streaming through June 21
Signature Theatre
$35
sigtheatre.org
Signature Theatre's latest virtual offering, "Midnight at the Never Get," a terrific backstage musical romance set against 1960s New York City, tells the story of a young gay couple struggling to succeed personally and professionally in a world where being who they are isn't always easy.
It's relayed in mostly sung flashbacks by Trevor Copeland (Sam Bolen), a sassy, campy singer who goes to New York to be gay and pursue a career in music. He finds happiness – for a while – with reserved pianist and aspiring composer Arthur Brightman (Christian Douglas).
As an Iowa farm boy, Trevor repeatedly listened to the soundtrack of Judy Garland's "A Star Is Born" in the barn. Little did he know then that "The Man That Got Away" would prove a major theme of his adult life.
Staged by out director Matthew Gardiner, the 90-minute show presents like a cabaret with two actors in black tie and baby grand on a small stage moodily lit by Adam Honoré and surrounded by small cafe tables topped with fringe shaded lamps. Filmed by Justin Chietb and produced and edited by James Gardiner, the story unfolds. There is no visible audience.
The guys meet cute. Trevor has left the Midwest for New York. After a string of hookups, he eventually cozies up to Arthur at the Checkerboard Lounge, a gay-friendly downtown bar where Arthur plays standards from the Great American Songbook as well as some of his own compositions.
From the start, Trevor and Arthur share clever banter and a frisson, but perhaps most importantly, they both love music.
The pair quickly becomes pretty much inseparable, though they don't live together. At second rate nightclubs, Trevor sings Arthur's songs, striving to make a name for themselves; and despite money being short, occasionally the couple splashes out on an evening at top notch cabarets like the Blue Angel or the Bon Soir to see headliners do their thing.
On a particular night at Café Wha? (a night spot best known as an emerging folk music space – not really Trevor and Arthur's scene), the pair decide that Trevor will sing one of Arthur's same-sex love songs without changing any pronouns.
Despite a few heckles, the song is mostly well received, and the evening leads to a standing gig at the Never Get, "a grimy gorgeous little nightclub" where gays happily gather to meet and drink. There, the guys introduce their act, Midnight at the Never Get, a sensibly named event that specifies time and place. At the Get, they're given the freedom to explore their relationship and the current day politics through music.
In the mid-60s gay clubs were illegal. A place like the Never Get was technically "a bottle club" – essentially a members' only spot run by the mafia. Typically, queer meeting places were raided twice a month, but usually paid-off cops would warn bartenders in advance who in turn would give a heads up to gay patrons who'd beat a hasty exit out the side door and find somewhere else to party.
As their act grows increasingly popular, the couple becomes more and more different. Arthur isn't into rock music or protests. His fierce ambition takes him on frequent trips to L.A. where he writes jingles and later songs for singers like Connie Francis, Eydie Gormé, and Peggy Lee. Trevor remains in New York and befriends activists.
Scored and written by the tremendously talented Mark Sonnenblick, "Midnight at the Never Get" opened off-Broadway in 2018. With its torchy tunes, ballads, and upbeat numbers, there's nothing farcical about the show. It vividly reflects an era.
At the end of the show, out actor Bobby Smith joins the cast as the older Trevor. In one beautifully sung song he captures the character's life and longings.
Local theater comes back strong as in-person options abound
From Shakespeare to holiday fare, something for all tastes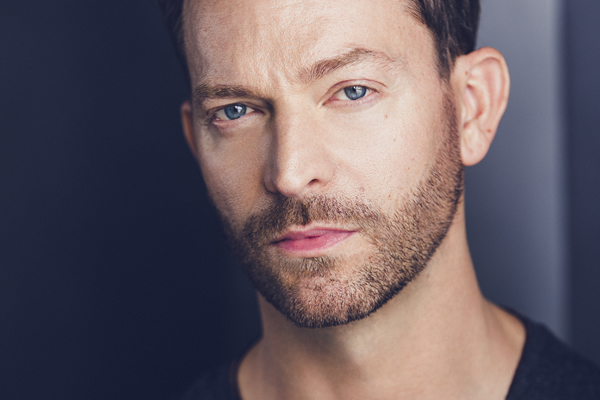 This time last year, theaters were scrambling to attract audiences – mostly with streaming and open-air performances. Like most seasons, results were mixed, but considering the challenges, it was a spectacular effort overall. While the pandemic hasn't ended, many companies are reopening with in-person, indoor performances. Here's a selection of offerings from some area theaters that are welcoming back audiences, provided patrons come both masked and with proof of vaccination.
In Columbia Heights through Oct. 3, GALA Hispanic Theatre presents Federico García Lorca's "Doña Rosita la soltera" (Doña Rosita the Spinster), performed in Spanish with English surtitles. An exploration of what the martyred gay playwright called "the grotesque treatment of women" in Spain, the 1935 work spans a decade of a woman's life in a quickly modernizing society prior to the first World War. The source material is adapted by out playwright Nando López and the production is staged by out director José Luis Arellano who won a Helen Hayes Award in 2016 for staging GALA's production of Lorca's "Yerma," the story of another woman. Galatheatre.org
On the Southwest Waterfront, Arena Stage has kicked off a busy fall season with "Toni Stone" (through Oct. 3). Written by Lydia R. Diamon, it's the remarkable story of the first woman to play baseball in the Negro Leagues, also making her the first woman to play professionally in a men's league in the 1950s. Santoya Fields stars in the title role, and Broadway's Pam MacKinnon directs. Arenastage.org
Also, through Oct. 3, Round House Theatre presents "Quixote Nuevo," Octavio Solis' contemporary take on Cervantes' classic directed by Lisa Portes. The playwright re-imagines knight Don Quixote as a professor whose fantasies take center stage in a Texas border town. Herbert Siguenza makes his Round House debut as Don Quixote/the professor.
Next up, it's the regional premiere of Lauren Yee's "The Great Leap" (Nov. 10 – Dec. 5), a socio-political fable set against basketball and Tiananmen Square. Jennifer Chang directs. Roundhousetheatre.org
At Woolly Mammoth Theatre Company, it's Mike Lew's "Teenage Dick" (Sept. 22 – Oct. 17), a modern, darkly comic, high school-set take on Shakespeare's "Richard III." Despite being bullied because of his cerebral palsy, Richard (Gregg Mozgala) is determined to be voted senior class president, and – like his ruthless Shakespearean namesake – he will do whatever it takes to win. Moritz von Stuelpnagel directs. Woollymammoth.net
At Olney Theatre Center (OTC) fall is "The Thanksgiving Play" (Sept. 29 – Oct. 31), Larissa FastHorse's comedy about "white wokeness," directed by Raymond O. Caldwell who is Black, Asian, and gay. The cast includes Parker Drown, Megan Graves, David Schlumpf, and Dani Stoller.
OTC's largest production of the year is "Disney's Beauty and the Beast" (Nov. 5-Jan. 2, 2022). The tale is directed by Marcia Milgrom Dodge and stars out actor Jade Jones as Belle and Evan Ruggiero as the Beast.
And the holiday tradition continues at OTC with Paul Morello's solo show, "A Christmas Carol" (Nov. 26- Dec. 26). Over a swift and engaging two hours, Morello gives a faithful retelling of Charles Dickens' original ghost story. Olneytheatre.org
Helen Hayes Award-winning actor Naomi Jacobson reprises the title role in Theater J's production of Mark St. Germain's "Becoming Dr. Ruth" (Sept. 30 – Oct. 24), a mostly cheery bio-drama about the diminutive, famously candid sex therapist. The solo show is again directed by out director/actor Holly Twyford. TheaterJ.org.
Historic Ford's Theatre is back with Deborah Brevoort's "My Lord, What a Night" (October 1 – 24), an intriguing work based on the real-life friendship between famed African American contralto Marian Anderson (Felicia Curry) and Albert Einstein (Christopher Bloch). Fords.org
Synetic Theater is bringing its brand of suspenseful/sinister/sexy to Crystal City with "The Madness of Poe" (Oct. 11-31), a 90-mimute scary trilogy of Edgar Allen Poe works including a re-imagining of Synetic's 2007 hit adaptation of "The Fall of the House of Usher" plus two more classic tales from the American master of mystery and macabre. The movement-based production is helmed by the celebrated duo, director Paata Tsikurishvili and choreographer Irina Tsikurishvili, and features a stellar nine-person cast including Ryan Sellars and out actors Alex Mills and Philip Fletcher. Synetictheater.org
The hotly anticipated national tour of Anaïs Mitchell's "Hadestown" (Oct. 13-30) soon opens at the Kennedy Center Opera House. An enormous hit on Broadway (winner of eight 2019 Tony Awards), the musical "intertwines two mythic tales—that of young dreamers Orpheus and Eurydice, and that of King Hades and his wife Persephone—as it invites you on a hell-raising journey to the underworld and back." The cast includes out actor Levi Kreis as Hermes, the role for which out actor André De Shields won a Tony, and continues to play at the Walter Kerr Theatre in the reopened Broadway production.
And in December, the Kennedy Center hosts the national tours of two hit juke box musicals: "Beautiful – The Carole King Musical" (Dec. 14-Jan. 2); and "Ain't Too Proud," (Dec. 15-Jan. 16), the story of Motown's superstar R&B group, the Temptations. Kennedy-center.org
As part of its 25th anniversary season, Keegan Theatre presents the regional premiere of Adrienne Earle Pender's "N" (Oct. 23-Nov. 20). The well-researched work is inspired by the success surrounding Eugene O'Neill's breakthrough 1921 play, "The Emperor Jones," that famously starred Charles S. Gilpin, the first African-American actor to carry a Broadway show. The hit play propelled both men to stardom; however, within five years O'Neill was world famous and Gilpin forgotten. According to Keegan's website notes, "Pender's 'N' explores the challenging relationship between Gilpin and O'Neill and how it ultimately hinged on one word — a word that lifted one of them to the heights of American theater and destroyed the other." Keegantheatre.com
Constellation Theatre Company's upcoming production is an alluringly titled original piece,"Mysticism & Music" (Oct. 23 – Nov. 21). Longtime collaborators Tom Teasley, A.J. Guban, and Constellation's artistic director Allison Stockman are joined by Chao Tian in creating this new exploration ancient spiritual literature, poetry, and folklore from all over the world. Constellationtheatre.org
At Mosaic Theater Company, talented out director Serge Seiden stages playwright Anna Ouyang Moench's "Birds of North America" (Oct. 27-Nov. 21). Over a dozen years, the strained relationship between father and daughter birders is eased while watching birds in the backyard of their suburban Maryland home. Mosaictheater.org
Signature Theatre is reopening with "Rent" (Nov. 2-Jan. 2), Jonathan Larson's iconic rock musical based loosely on Puccini's 1896 opera "La bohème." Set in New York's East Village in the early 1990s, the Tony and Pulitzer-winning show tells the story of struggling artists dealing with love, life, gentrification, and AIDS. No other musical captures the place and era better. Signature's recently named out artistic director Matthew Gardiner directs. Sigtheatre.org
Though the pop icon experience sometimes reads like Greek tragedy, this isn't the usual classical fare. Shakespeare Theatre Company's is premiering "Once Upon a One More Time" (Nov. 30-Jan. 2, 2022), a new Broadway-bound musical inspired by the music of Britney Spears (including "Oops!… I Did It Again," "Lucky," "Stronger," and "Toxic").
Penned by out writer Jon Hartmere, the libretto turns the happily-ever-after princess fairytale on its ear – in the best way possible. Helming the show are married couple Keone and Mari Madrid, an award-winning choreographer/director team. Shakespearetheatre.org
And beginning in early December, Studio Theatre presents "Flight" (Dec. 2-Feb. 20, 2022), an immersive installation created by Scottish innovators Vox Motus and designed by Jamie Harrison ("Harry Potter and the Cursed Child" magic effects and illusions designer).
Described as "an invitation to bear witness to the personal stories of two of the 300,000 displaced children who make unaccompanied journeys every year," "Flight" is the story of orphaned brothers who set off on an arduous journey across Europe in search of freedom and safety.
There are no live actors in this production. Audience members experience the play from individual booths wearing headphones and viewing a handcrafted diorama in which the story unfolds in intimate miniature. Studiotheatre.org
Also, for December, Gay Men's Chorus of Washington returns to Lincoln Theatre, the historic center of the U Street corridor, with "The Holiday Show" (Dec. 4, 11 & 12). Along with the usual retinue of tap dancing elves and drag queens, the program includes favorite numbers from past holiday shows, and features performances from the full chorus, soloists, and GMCW ensembles (Potomac Fever, Rock Creek Singers, Seasons of Love and GenOUT Youth Chorus). Gmcw.org
There's more holiday fare at National Theatre, including "Dr. Seuss' How the Grinch Stole Christmas! The Musical" (Nov. 23-Dec.5). Also at National is the comedy musical "Tootsie," Dec. 7-12.
Violin Channel's digital concert series supports artists during COVID
Davies built world's leading classical music news source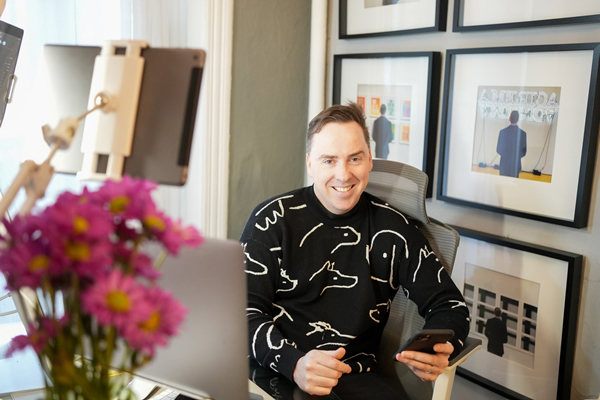 Though classically trained on violin and viola, Geoffrey John Davies knew his destiny was never to perform. Instead, he went into communications with a specialization in advertising, and became the head of marketing for large insurance company. That wasn't for him either.
So, Davies left Australia for New York City in the summer of 2011, giving himself a year to find either a job in advertising or make a go of his promising brainchild, The Violin Channel (VC), a nascent violin and strings news and entertainment source.
In just three days, several big strings companies were buying advertising space on his website that had yet to be built. "Because they believed in my vision, I had the confidence to think I could do this," says Davies, VC's founder and CEO.
What began as a social media hobby in Australia has grown into the world's leading classical music news source with 17 employees and a combined reach of more than 1 million across social channels and newsletter subscribers.
In February 2021, VC launched Vanguard Concerts, an original digital concert series featuring top strings players like Joshua Bell and Charles Yang. Co-produced by the Alphadyne Foundation, its mission is to support artists during COVID by giving them ownership of the material and making the programs available worldwide for free. In total, the series received 4.3 million views worldwide.
For the second Vanguard Concerts (already filmed and slated to begin streaming in October), Davies encouraged musicians not to perform standard repertoire. "I asked them to play stuff they're really passionate about. Also, we've included more interviews and interesting background information in the episodes. It's fascinating for the seasoned listener and new audience member alike. We feel an obligation to make the music more accessible without dumbing down the experience."
The lineup includes rising star Stella Chen playing – among other pieces – Bartók's "Sonata for Solo Violin," composed when he was living in New York in the 1940s; Grammy-winning violinist Augustin Hadelich performing works by several Black composers he's currently championing, and Paganini; and an hour with Spanish-born violinist Francisco Fullana, award-winning bandoneon player and composer JP Jofre, and superstar Spanish classical guitarist Pablo Sáinz Villegas. Other episodes will feature out superb violinists Alexi Kenney and Blake Pouliot.
"The series has been like a dream come true," says Davies, who lives in New York's West Village with his husband Richard Jordan, an architectural painter and designer, and their dog, Elgar. "Never in a million years did I think I'd have the opportunity to do something like this, to curate my ideas."
When he was new to the city, Davies celebrated Gay Pride Day on VC with a tribute to queer musicians and composers like Tchaikovsky and Saint-Saens. He received a mixed reaction that included hundreds of negative comments from outraged followers, including educators.
"I was shocked. Something like that wouldn't have been a big deal in Australia. It's then that I realized I had a platform and refused to back down. We continue to celebrate pride annually."
In a recent survey, 73% of the channel's audience voiced support for VC's support of social issues like LGBTQ equality, Black Lives Matter, and feminism. But even if the majority had disapproved, says Davies, he wouldn't change a thing.
Increasingly, it's become easier and easier for musicians to be out, he adds. "There's a young violinist whom I adore. He makes his statement by wearing Alexander McQueen rainbow pants when he plays a Brahms solo."
It's "mind blowing" to Davies, 44, that 58% of their audience is under the age 35: "That's a demographic unreachable by magazines. So, when people say classical music is aging out or dying, my response is 'bullshit.'"
More to celebrate: Davies received his permanent United States residency this year.
"I've been under the radar for the last 12 years, but now that I have my green card, I see more opportunities in my future. I'm thinking a third Vanguard Concerts series, live concerts, and maybe programming two or three days of Vanguard Concerts within major European festivals. There's a lot to look forward to."
Reimagining 'Rachel' for a modern audience
Well-known anti-lynching play exposed horrors of racism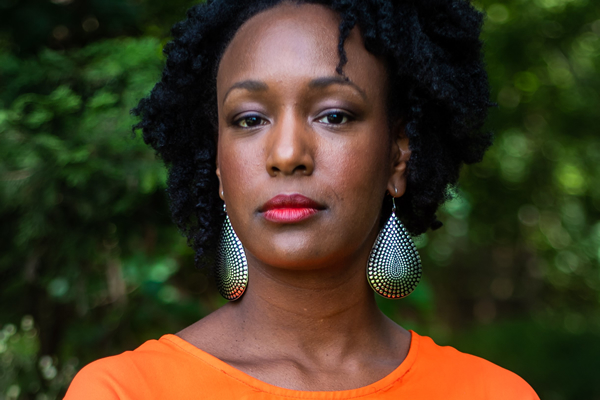 'Rachel'
In person and streaming Sept. 10-26
Rapid Lemon Productions
Motor House
120 W. North Ave., Baltimore
$24
Rapidlemon.com
In 1916, brilliant, biracial, lesbian writer Angelina Weld Grimké was asked by the NAACP to respond to G.W. Griffith's film "Birth of a Nation." Both innovative and popular, the seminal silent work was technically groundbreaking but also blatantly racist in its celebration of Black stereotypes and white supremacism. Grimké, an established writer from a prominent family, accepted the challenge. The result was her play "Rachel."
First produced in 1920 in D.C., "Rachel," broadly classified as an "anti-lynching" play, centers on a young woman who learns the horrors of racism in a personal and immediate way. Set in realism, the drama deals with motherhood and children and how racism and bigotry impact children. The work is Grimké's appeal for compassion for Black families.
A century later, Rapid Lemon Productions, a Baltimore-based company focused on new works, has commissioned playwright Aladrian C. Wetzel to write an adaptation of Grimké's play, and after pandemic-induced delays, Wetzel's "Rachel" is poised to make its world in-person (and streaming) premiere at Rapid Lemon's home Motor House, a nonprofit arts hub in Baltimore, on Sept. 10.
"I keep Grimké's original themes in my adaptation," says Wetzel, 39, during a recent phone call. "Sadly, the work remains all too relevant. Black people, I'm Black, we understand racism. I remember having race conversations with my parents when I was just five or six. I knew people were going to have different expectations of me – or not – because of the color of my skin. For me, it's very important to get the story out there."
Set in Baltimore, the new "Rachel" is purposefully close to the source yet peppered with contemporary local buzz words. The first act takes place in 2012 when Black Lives Matter was on the cusp of becoming a larger part of the American ethos, and the second act is five years later in 2017. The interim is a reckoning in terms of BLM, the killing of unarmed Black people, Freddie Gray in Baltimore, moving from Obama to the Trump administration and the rhetoric behind that.
Grimké is described as a lesbian by most historians. She expresses romantic love for other women in poetry and she's known to have at least once told her father about her feelings concerning women. Reportedly he wasn't too keen on the idea.
Wetzel is straight but she imagines that "in addition to being a woman of color, independent, a political activist, because Grimké fell on the queer spectrum, it sometimes had to have made it difficult for her to live in that space in the early 20th century."
When Rapid Lemon's managing director Max Garner brought "Rachel" to Wetzel to consider for adaptation, she was quickly convinced. "I identified with her hesitancy," she says. "Mostly my plays are about race and issues surrounding fertility. In 'Rachel,' Grimké writes about a Black woman who questions the idea of bringing a Black child into the world, she's concerned with them being killed, hurt, or called names because of their skin color.
"I've been trying to have kids for the last couple of years. I write from the place of being a Black woman going through infertility. A lot of those feelings expressed in Grimké's work came to the fore for me during last year's summer of unrest."
Before writing plays, Wetzel acted, stage managed, and directed. Eager to do more, she became part of a playwriting fellowship, and with the support of a dramaturg and director, wrote her first original full-length play over nine months followed by a staged reading in 2018.
Wetzel, who lives north of Baltimore in Belair, Md., admires how Rapid Lemon champions original works and local artists. "It's a risk that not a lot of companies are willing to take," she says. Her first connection with the company was having a piece produced in its 10-minute play festival, "Variations." Then she was commissioned to write "Thank You, Dad," a three act about cult leader Jim Jones whose messianic madness inspired the phrase "don't drink the Kool-Aid." Technically it wasn't Kool-Aid, but that's for another interview, she says.
Wetzel is also executive director of Two Strikes Theatre Cooperative, a Baltimore company whose mission is to give a voice to Black women and nonbinary folks. Oh, and there's a day job: She's a longtime project manager within the Army. (Wetzel holds a bachelor's in mechanical engineering and a master's in management.)
Looking forward, she sees more writing, producing, and possibly screenwriting. Most importantly, she wants to continue sharing meaningful stories.