Karine Jean-Pierre makes history in WH briefing, but skips over LGBTQ press
WH spokesperson first LGBTQ woman to hold briefing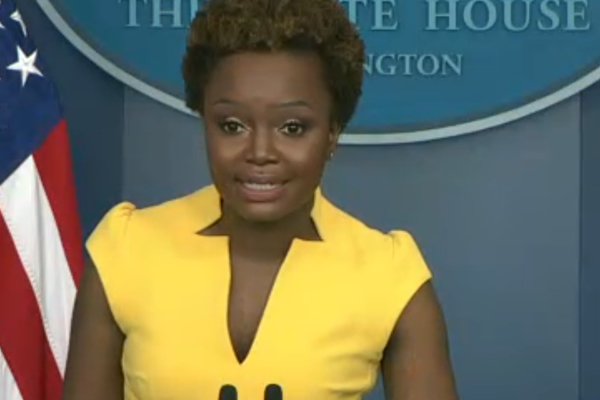 White House Deputy Press Secretary Karine Jean-Pierre made history on Wednesday by being the first Black woman in decades and the first openly LGBTQ woman to conduct a White House briefing, although she declined to mark the occasion by calling on the LGBTQ press in the room.
Jean-Pierre, asked during the White House briefing about the significance of her conducting it, recognized the milestone but also downplayed it in favor of praising the Biden administration.
"I appreciate the historic nature; I really do," Jean-Pierre said. "But I believe that…being behind this podium, being in this room, being in this building is not about one person: It's about what we do on behalf of the American people. Clearly, the president believes representation matters, and I appreciate him giving me this opportunity, and it's another reason why we are so proud and this is the most diverse administration in history."
Jean-Pierre, after repeating that it wasn't about her, added "We're going to be truthful, we're going to be transparent and that's the way, I believe, the president would want us to communicate to the American people."
Many of the questions Jean-Pierre took were on new reports of intelligence the coronavirus may have been the product of lab engineering in Wuhan, China, which she addressed by deferring to an ongoing Biden administration review of the matter. Jean-Pierre, in response to another question about President Biden's meeting with the George Floyd family on Tuesday, said the occasion was "deeply personal" for him.
Jean-Pierre is not the first openly LGBTQ person to conduct a White House press briefing. That distinction belongs to Eric Schultz, who was deputy White House press secretary during the Obama years and conducted his first briefing in 2015.
Other openly gay administration officials have served as principals during the White House briefing and answered questions, including acting Director of National Intelligence Richard Grenell during the Trump administration and current Transportation Secretary Pete Buttigieg.
Jean-Pierre, however, declined to mark the occasion by calling on the Washington Blade, which is the only LGBTQ outlet in the White House briefing room and in the seating rotation under coronavirus restrictions today to ask a question. The Blade was present in the room for its turn in the rotation and its reporter's hand was raised for an inquiry the entire time.
Had the Blade asked a question, the topic would have been the upcoming Pride month and whether the White House would restore the practice during the Obama years of holding a reception, as well as any plans to light up the White House in rainbow colors as the Obama administration did in 2015.
Matt Hill, a White House spokesperson, was vague last week in response to a Blade inquiry via email over Pride plans within the Biden administration.
"President Biden is proud to have taken executive action since his first day in office to champion full equality and strengthen civil rights for LGBTQ Americans," Hill said. "From reversing the transgender military ban, urging Congress to send the Equality Act to his desk, preventing discrimination in housing, healthcare, and lending, President Biden has sent a clear message to LGBTQ people at home and around the world: he has your back. During Pride Month, the Biden-Harris Administration will continue advancing the President's commitment to equality and equity and we look forward to sharing more about our efforts throughout June."
Another question the Blade would have asked — as the number of anti-trans laws enacted by state legislatures this year continues to pile up, including a measure last week in Tennessee requiring businesses to post signage if they have restroom policies respecting the gender identity of transgender people — is whether the Justice Department has given the White House any heads up about upcoming legal action against these measures.
Other journalists in the briefing room aside from the Blade also weren't able to get a question in during the briefing the same day, including reporters from the New York Post, the Daily Mail and a representative from the foreign press. Although the Blade attempted to get a question before the briefing closed by shouting a request, another reporter from a conservative outlet largely drowned that out by interrupting at the end of the briefing by shouting questions on assertions Anthony Fauci perjured himself in testimony before Congress.
Montreal Pride organizers cancel parade
A lack of security personnel prompted last-minute decision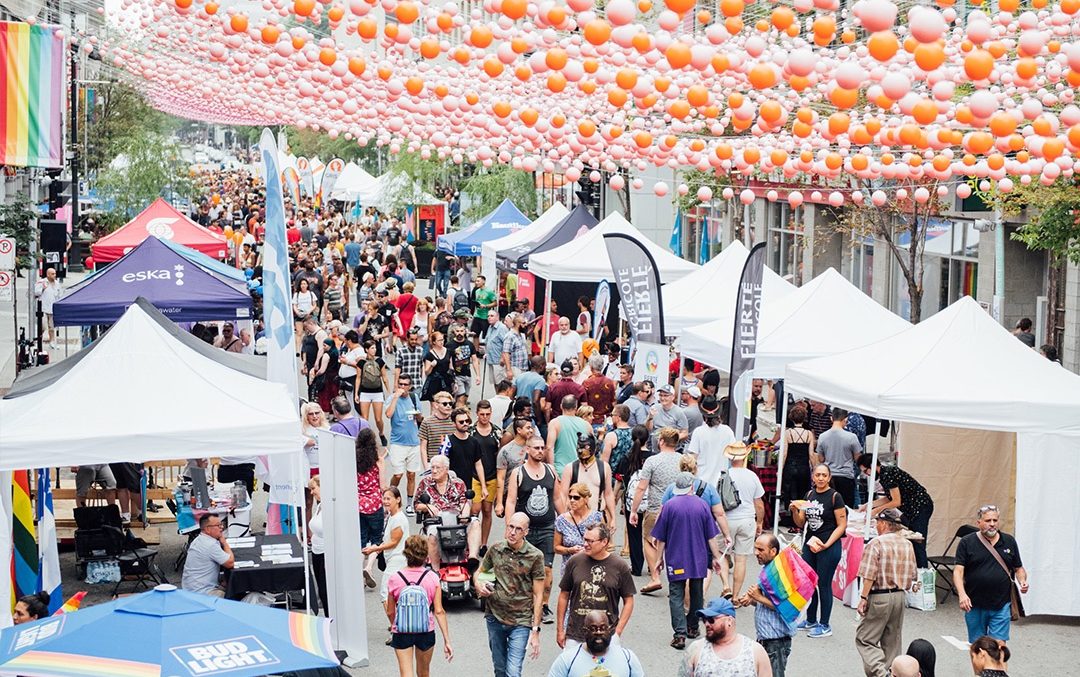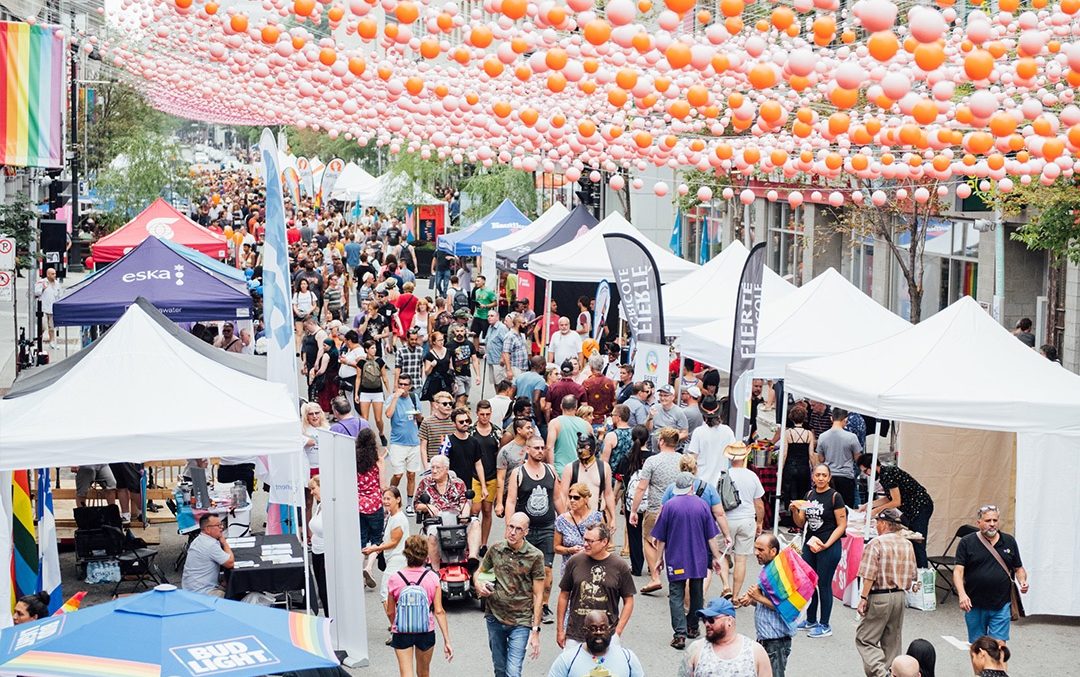 Citing a lack of adequate security personnel, the organizers of the Fierté Montréal Pride Parade abruptly cancelled Sunday's parade. The event organizers told the Canadian Broadcasting Corporation the decision was made in collaboration with Montréal police.
CBC reported that other Pride events taking place at the Esplanade du Parc olympique from 2 p.m. local time, including the closing show with Pabllo Vittar, will go on as as planned. Tens of thousands of people were expected to attend the parade.
𝐅𝐢𝐞𝐫𝐭é 𝐌𝐨𝐧𝐭𝐫é𝐚𝐥 𝐏𝐫𝐢𝐝𝐞 𝐏𝐚𝐫𝐚𝐝𝐞 𝐢𝐬 𝐂𝐚𝐧𝐜𝐞𝐥𝐥𝐞𝐝: A lack of sufficient personnel to ensure security along the route has forced the organizers to cancel the event in agreement with the SPVM. Come join us at the Esplanade of the Olympic Park as of 2 p.m.

— Fierté MTL Pride (@FierteMTLPride) August 7, 2022
Congreso Nacional de Chile deroga la última ley homofóbica vigente del país
Movilh celebró el voto histórico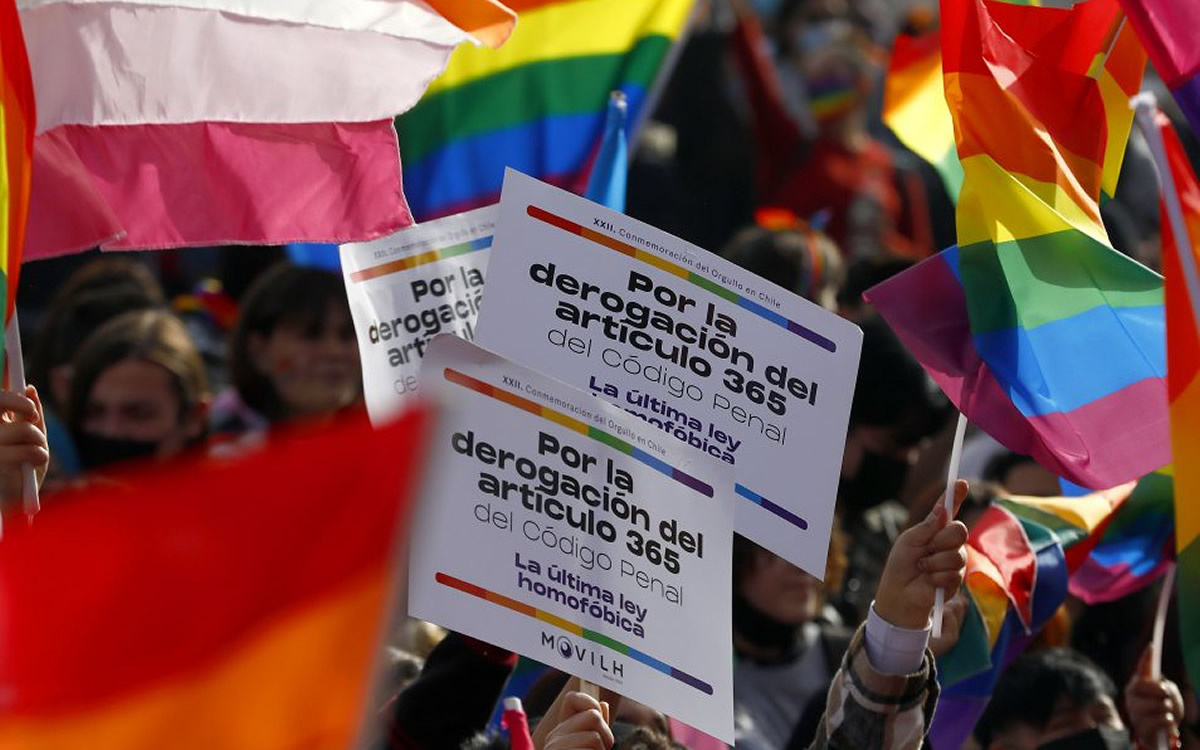 Nota del editor: El Washington Blade ha publicado una versión de esta nota en inglés.
Durante la jornada del 2 de agosto, el Senado de Chile aprobó derogar el artículo 365 del Código Penal que diferenciaba la edad de consentimiento sexual entre parejas homosexuales y heterosexuales, igualandola sin discriminación.
Dicho artículo era la última ley homofóbica vigente en ese país, que en los últimos años ha aumentado en legislaciones y políticas públicas a favor de la población LGBTQ. En marzo de este año entró en vigencia el matrimonio igualitario con adopción incluida.
Si bien el proyecto de ley iniciará un tercer trámite en la Cámara de Diputados, la derogación del artículo 365 ya es un hecho, según el Movimiento de Integración y Liberación Homosexual (Movilh), la principal organización LGBTQ en Chile, ya que este avance había sido previamente aprobado en la Cámara de Diputados.
El hecho calificado como "histórico" por el Movilh, que viene trabajando por su derogación desde 1999 porque "se trata de la eliminación de nuestro ordenamiento jurídico de la última ley explícitamente homofóbica vigente en Chile", señaló la organización que asistió al Congreso Nacional para gestionar los respaldos a la iniciativa.

La organización por los derechos LGBTQ chilenos que gestionó los votos de senadores, sostuvo que con el proyecto "aprobado hoy en el Senado se terminará con el estigma que pesa sobre los jóvenes homosexuales, cuya orientación y prácticas sexuales son consideradas un delito pese a no existir abusos o atropellos de por medio contra terceras personas y pese a la ausencia de cualquier otro delito ya sancionado por nuestra legislación".
El historico dirigente del Movilh, Rolando Jiménez, precisó que "al eliminarse esta anacrónica norma, la lucha por la igualdad LGBTIQA+ cierra un ciclo, donde ya nadie nunca más será sancionado por amar o desear alguien de su mismo sexo".
"Lo cual a su vez se enmarca en otros derechos ya conquistados y que mediante leyes o políticas públicas prohíben o previenen la discriminación por orientación sexual o identidad de género. Hoy dimos un paso contundente y decisivo hacia la plena igualdad legal, un derecho ya garantizado en la Constitución, pero que históricamente ha sido tan esquivo para las personas LGBTIQA+", subrayó Jiménez, quién trabajó por más de 20 años para lograr la eliminación de la norma.
En 2016, y en el marco de un Acuerdo de Solución Amistosa que el Estado y el Movilh firmaron ante la Comisión Interamericana de DDHH, Chile se comprometió a derogar el artículo 365 del Código Penal.
Uganda government forces advocacy group to shutdown
Sexual Minorities Uganda says NGO Bureau 'halted' operations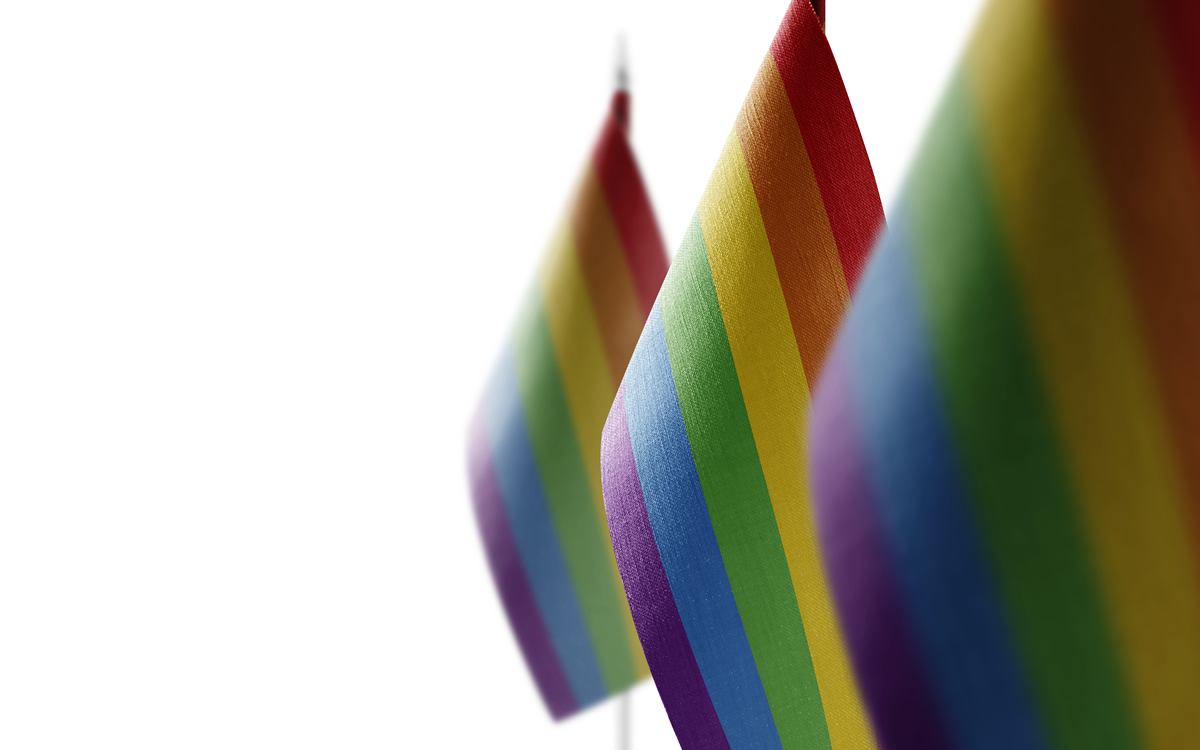 An LGBTQ and intersex rights group in Uganda says the country's government forced it to shutdown on Wednesday.
Sexual Minorities Uganda in a press release said Uganda's National Bureau for Non-Governmental Organizations, which oversees NGOs in the country, on Wednesday "halted" its operations "for non-registration with the NGO Bureau."
The press release notes current Sexual Minorities Uganda Executive Director Frank Mugisha is among those who submitted an application with the Uganda Registration Services Bureau in 2012 "for the reservation of the name of the proposed company," which was Sexual Minorities Uganda.
David Kato, who was Sexual Minorities Uganda's advocacy officer, was murdered in his home outside of Kampala, the Ugandan capital, on Jan. 26, 2011. A Ugandan tabloid a few months earlier published Kato's name and picture as part of an article that called for the execution of LGBTQ and intersex people. 
The Uganda Registration Services Bureau on Feb. 16, 2016, rejected Sexual Minorities Uganda's application based on grounds that it was "undesirable and un-registrable" because it sought "to advocate for the rights and wellbeing of lesbians, gay, bisexual, transgender and queer persons, which persons are engaged in activities labeled criminal acts under Sec. 145 of the Penal Code Act." 
Uganda is among the dozens of countries in which consensual same-sex sexual relations remain criminalized.
President Yoweri Museveni in 2014 signed the Anti-Homosexuality Act, which imposed a life sentence upon anyone found guilty of repeated same-sex sexual acts. The law was known as the "Kill the Gays" bill because it previously contained a death penalty provision.
The U.S. subsequently cut aid to Uganda and imposed a travel ban against officials who carried out human rights abuses. Uganda's Constitutional Court later struck down the Anti-Homosexuality Act on a technicality.
The Uganda Registration Services Bureau's decision to reject Sexual Minorities Uganda's registration application was upheld. Ugandan lawmakers in 2019 passed the Sexual Offenses Bill 2019, which further criminalizes homosexuality in the country.
"The refusal to legalize SMUG's operations that seek to protect LGBTQ people who continue to face major discrimination in Uganda, actively encouraged by political and religious leaders was a clear indicator that the government of Uganda and its agencies are adamant and treat Ugandan gender and sexual minorities as second-class citizens," said Sexual Minorities Uganda in their press release. "These further compromises efforts to demand for better health services and escalates the already volatile environment for the LGBTQ community."
Mugisha described the decision as "a clear witch-hunt rooted in systematic homophobia that is fueled by anti-gay and anti-gender movements that have infiltrated public offices aiming to influence legislation to erase the LGBTQ community."
Robert F. Kennedy Human Rights, which honored Mugisha in 2011, on Friday said it is "outraged by the utterly discriminatory and arbitrary decision of the NGO Bureau in Uganda to shutdown SMUG operations."
"This endangers the lives and rights of LGBTQ+ (people) in Uganda and shows the extent homophobia has permeated Ugandan authorities," said Robert F. Kennedy Human Rights in a tweet.
⚠️ We are outraged by the utterly discriminatory and arbitrary decision of the NGO Bureau in #Uganda to shutdown @SMUG2004 operations.

This endangers the lives and rights of LGBTQ+ in Uganda and shows the extent #homophobia has permeated Ugandan authorities. https://t.co/TT2ruLUrUI

— Robert F. Kennedy Human Rights (@RFKHumanRights) August 5, 2022
The Council for Global Equality, OutRight Action International and Pan Africa ILGA are among the other organizations that sharply criticized the Ugandan government.
"Very disturbing news out of Uganda," tweeted Pan Africa ILGA. "SMUG, one of the most influential LGBTIQ+ focused networks based in Uganda, has been suspended."
Very disturbing news out of Uganda. @SMUG2004 one of the most influential LGBTIQ+ focused networks based in #Uganda has been suspended. #StillWeShallRise https://t.co/LeZJ04hIJZ

— Pan Africa ILGA (@PanAfricaILGA) August 5, 2022
Sexual Minorities Uganda, for its part, remained defiant.
"We shall be back," it tweeted.
We shall be back. #stillweshallrise pic.twitter.com/gpGMbeJyWv

— Sexual Minorities Uganda | SMUG (@SMUG2004) August 5, 2022