Tokyo Olympics committee silent on Japan lawmakers' anti-LGBTQ comments
Pandemic-postponed games to open in July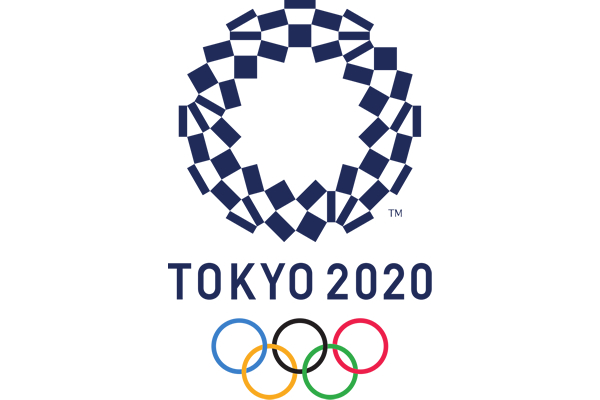 The committee that is organizing the 2021 Summer Olympics in Tokyo has declined to say whether Japanese lawmakers' anti-LGBTQ comments violated the Olympic Charter's nondiscrimination clause.
Mainichi, a Japanese newspaper, reported members of Japan's ruling Liberal Democratic Party who attended a meeting about an LGBTQ rights bill described LGBTQ people as "morally unacceptable" and said "from a biological perspective, human beings must preserve the species, LGBT people go against this."
The International Olympic Committee in 2014 added sexual orientation to the Olympic Charter's nondiscrimination clause, known as Principle 6, after Russia's LGBTQ rights record overshadowed the 2014 Winter Olympics that took place that year in the Black Sea resort city of Sochi.
"Please be aware that per the Fundamental Principles of Olympism in the Olympic Charter, as a sports organization within the Olympic Movement, that Tokyo 2020 applies political neutrality and cannot comment on matters concerning remarks from politicians, government legislature and the like," Tokyo 2020 told the Washington Blade on Wednesday in an emailed statement.
Tokyo 2020 President Seiko Hashimoto, who is a member of the Liberal Democratic Party, on April 27 visited Pride House Tokyo Legacy, which is Japan's first permanent LGBTQ community center. The statement that Tokyo 2020 sent to the Blade notes the visit.
"President Hashimoto Seiko visited Pride House Tokyo Legacy for the purpose of gaining, on behalf of Tokyo 2020, an understanding of how diversity and inclusion can be promoted through dialogue," said Tokyo 2020. "She further aims to bolster Tokyo 2020's LGBTQ legacy through partnership with Pride House Tokyo, whose key message is 'Everyone should be able to live in their own way without discrimination or harassment, understanding and respecting each other's differences.'"
The statement notes Tokyo 2020 "will share information and raise awareness on LGBTQ issues, sport, culture and education" in its official program. Tokyo 2020 also told the Blade that "diversity and inclusion … is essential to achieving the Tokyo 2020 games vision and delivering successful games."
"Tokyo 2020 will embrace 'diversity' by celebrating the differences of individuals, while 'inclusion' will see people accepted and respected regardless of age, ethnicity, nationality, gender, sexual orientation, religious beliefs or intellectual or physical impairment," reads the statement.
"People of diverse backgrounds influence each other, and these differences lead to the creation of new values within organizations and societies," it added. "Tokyo 2020 want to achieve diversity and inclusion through 'Know Differences, Show Differences,' allowing each person to demonstrate their full capabilities because everyone will understand and respect each other."
Tokyo 2020 further said it "will share this approach with athletes, spectators and games-related personnel. By raising awareness of D&I (diversity and inclusion) to everyone taking part in or attending the games, Tokyo 2020 aims to make D&I an integral part of Japanese society as a post-games legacy."
The IOC Press Office on Friday in a statement to the Blade noted IOC President Thomas Bach has expressed his support for Pride House Tokyo Legacy and welcomes Tokyo 2020's efforts to "embed diversity and inclusion in the Olympic Games model."
The statement notes it is IOC "policy that we hear all concerns, which are directly related to the Olympic Games, and address them through our partners, the organizing committees."
"The IOC addresses each and every one individually," the IOC told the BLade.
The IOC said it works "to ensure these principles are applied in practice," noting the Russian government in 2014 ensured it would not discriminate against athletes who participated in the Sochi games after President Vladimir Putin signed a law that banned the promotion of so-called gay propaganda to minors.
"At the same time, the IOC has neither the mandate nor the capability to change the laws or the political system of a sovereign country," the IOC told the Blade. "This must rightfully remain the legitimate role of governments and respective intergovernmental organizations."
The Olympics were supposed to take place in 2020, but the pandemic prompted officials to postpone them. They are now scheduled to open on July 23 and close on Aug. 8. The Paralympics are slated to take place from Aug. 24-Sept. 5.
Advocacy groups in Japan and around the world are using the Olympics to underscore the lack of LGBTQ rights in the country.
In-person Pride events to take place around the world
Activists have scheduled marches, galas, forums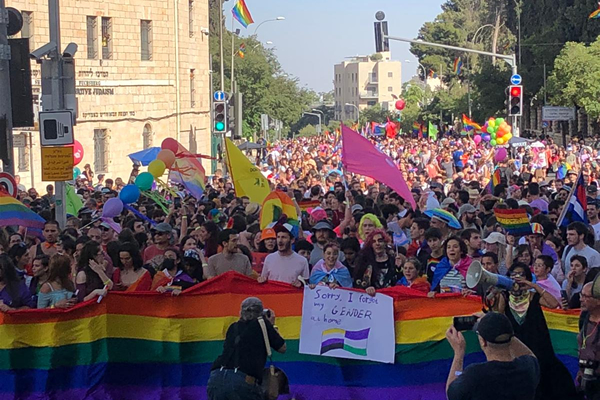 Activists around the world are planning to hold in-person Pride events this year.
Organizers of Tijuana GLBTI Pride in the Mexican border city say a decrease in coronavirus cases has allowed them to hold a march on June 19. Participants will be required to wear masks and socially distance. Tijuana GLBTI Pride organizers also plan to distribute condoms at a gay bar in downtown Tijuana.
"The GLBT community and owners of entertainment venues and establishments in the region have also suffered a blow with the arrival of the pandemic caused by the coronavirus a year ago," wrote Tijuana GLBTI Pride Coordinator Lorenzo Herrera on his group's website, noting the decrease in coronavirus cases in Mexico's Baja California state has allowed businesses to reopen. "It allows for the reopening of establishments like bars and cantinas."
"This new normality and opening of spaces allowed us to resume planning for the 2021 Pride march," added Herrera.
The Organization for Refuge, Asylum and Migration, a Minnesota-based organization that works with LGBTQ migrants and refugees around the world, and Alight on June 13 will hold a digital Pride brunch on both sides of the Mexico-U.S. border with Jardín de las Mariposas, a shelter in Tijuana for LGBTQ migrants and asylum seekers. Frenchie Davis is among those who are scheduled to perform at ORAM's #RefugeePride Gala on June 17.
Rainbow Sunrise Mapambazuko, an LGBTQ advocacy group in the Democratic Republic of the Congo, is scheduled to hold a Pride event in the city of Bukavu on June 26.
The Spanish Embassy in D.C. commissioned London Kaye, a Los Angeles-based artist, to create a crocheted mural that features Federico García Lorca, a gay Spanish poet and playwright who Spanish Nationalists executed in 1936 shortly after the country's Civil War began. The mural is currently displayed above the entrance to the Spanish ambassador's former home in Columbia Heights.
Tbilisi Pride on July 5 is scheduled to hold a march in the Georgian capital. The group on its Facebook page says the pandemic has had a disproportionate impact on LGBTQ Georgians.
"Lesbian, gay, bisexual, transgender and gay people experience oppression and discrimination on a daily basis," it notes. "Hate groups are constantly trying to stir up hostility in society towards us. By weaponizing homophobia, these groups try to sow discord and divide society or social movements, to discredit various just demands. The state often leaves the criminal activities of violent groups and their leaders unpunished, thereby normalizing violence against (LGBTQ) people and, at the same time hinders development and justice-oriented social, political and economic change."
"We need to make our voices heard by our family, friends, colleagues, fellow citizens and the state," proclaimed Tbilisi Pride.
WorldPride 2021, which will take place in Copenhagen, Denmark, and Malmö, Sweden, from Aug. 12-22, will feature both virtual and in-person events. Uganda Pride will hold their Pride events in October, as opposed to this month, because the government has imposed a partial lockdown in response to an increase in COVID-19 cases.
Thousands attend Jerusalem Pride march
Israel is among the countries in which in-person Pride events have already taken place.
Thousands of people attended the annual Jerusalem March for Pride and Tolerance on June 3.
The in-person event took place less than two weeks after a cease fire between Israel and Hamas militants that govern the Gaza Strip took effect. The future of Israeli Prime Minister Benjamin Netanyahu and tensions over the eviction of several Palestinian families from their homes in East Jerusalem's Sheikh Jarrah neighborhood also loomed large over the Jerusalem March for Pride and Tolerance.
Cuba's National Center for Sexual Education last month held a series of virtual events that commemorated the International Day Against Homophobia, Biphobia and Transphobia.
CENESEX Director Mariela Castro, who is the daughter of former Cuban President Raúl Castro, during a May 4 press conference in Havana announced a bill that would amend the country's family code will be introduced in Parliament in July. Tremenda Nota, the Washington Blade's media partner in Cuba, reported Mariela Castro said this year's IDAHOBiT events are part of the aforementioned effort and will help make Cubans more receptive to LGBTQ rights.
"I was able to appreciate that the majority of the population … is in favor of recognizing the rights of LGBTI+ people and especially the rights in the family sphere that include the possibility, the option, of marriage," Mariela Castro told reporters on May 4.
U.S. embassies fly Pride flags
Secretary of State Antony Blinken and U.S. Agency for International Development Administrator Samantha Power are among the American officials who have publicly acknowledged Pride month.
Blinken in April said U.S. embassies and consulates can once again fly the Pride flag.
The U.S. Embassy in the Bahamas this month is flying the Pride flag for the first time. Alexus D'Marco, an activist who is a member of LGBTI Bahamas, a Bahamian advocacy group, on Monday referred to Eleanor Roosevelt when she discussed the impact the gesture has had on LGBTQ Bahamians.
"It's not in protest," D'Marco told the Blade. "It's a lead by example effort that may be saying, yes we admit that we may have flaws as countries and in some cases former colonists, but we do this to dissuade you from making the same mistake of thinking that some are better than others. It's an open invitation to join the changing world, for us the older generations to listen to the voice of the youth who are telling us very clearly and loudly that the future they envision is not one of stigma and discrimination, instead it is one with human rights and dignity for all in a land that is sustainable and full of that 'the-ness.'"
Harris meets with Guatemala LGBTQ, HIV/AIDS activists
Roundtable took place during vice president's first overseas trip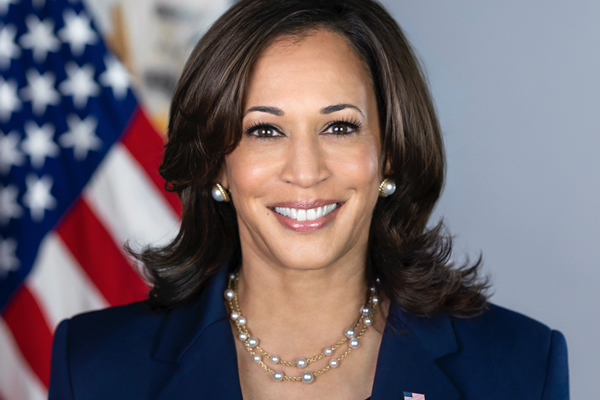 Two members of Guatemalan civil society who work with the LGBTQ community and people with HIV/AIDS participated in a roundtable with Vice President Kamala Harris on Monday.
Visibles Executive Director Daniel Villatoro and Ingrid Gamboa of the Association of Garifuna Women Living with HIV/AIDS are among the 18 members of Guatemalan civil society who participated in the roundtable that took place at a Guatemala City university. Rigoberta Menchú, an indigenous human rights activist and Nobel Peace Prize winner, is among those who also took part.
Villatoro is among those who attended a virtual roundtable with Harris on April 27.
"When we met last time, I was so moved to hear about the work that you have been doing, the work that has been about helping women and children, indigenous, LGBTQ, Afro-descendants, people who have long been overlooked or neglected," said Harris before Monday's meeting began.
Visibles in a tweet acknowledged it participated in the roundtable.
"Today we participated in a meeting with the vice president of the United States to talk about development opportunities for Guatemala and the search for inclusive justice," tweeted Visibles. "We, as an organization, spoke about the importance of addressing discrimination and acts of violence towards LGBTIQ+ people."
Hoy participamos en una reunión con la @VP de Estados Unidos para hablar sobre oportunidades de desarrollo para Guatemala y la búsqueda de justicia inclusiva. Como organización remarcamos la importancia de abordar la discriminación y hechos de violencia hacia las personas LGBTIQ+ pic.twitter.com/cKcTs3qKTL

— Visibles (@visibles_gt) June 8, 2021
Villatoro after the meeting said corruption and "the political crisis in terms of justice with which we live in Guatemala" were two of the issues raised with Harris.
"Impunity does not allow us to live freely," Villatoro told the Washington Blade. "But combating it will open doors to pursue other necessary actions to give us a better life with more opportunities and with respect for our dignity."
Harris arrived in Guatemala on Sunday.
She met with President Alejandro Giammattei a couple of hours before the roundtable.
Harris, among other things, announced the creation of a task force with the Justice and State Departments that will fight corruption in Guatemala and in neighboring Honduras and El Salvador. Harris will travel to Mexico City before she returns to D.C.
Harris has previously acknowledged that violence based on sexual orientation and gender identity is among the "root causes" of migration from Guatemala and other Central American countries. State Department spokesperson Ned Price last month noted to the Blade during an interview ahead of the International Day Against Homophobia, Biphobia and Transphobia that protecting LGBTQ migrants and asylum seekers is one of the Biden administration's global LGBTQ rights priorities.
The Congressional LGBT+ Equality Caucus and U.S. Rep. Gregory Meeks (D-N.Y.), who chairs the House Foreign Affairs Committee, urged Harris to raise anti-LGBTQ violence in Central America during her trip.
"Addressing human rights and rule of law as part of the root causes of out-migration in Guatemala, El Salvador and Honduras is a top priority," said Meeks in a press release the Congressional LGBT+ Equality Caucus released on Monday. "I am pleased that Vice President Harris will visit Guatemala and encourage her to meet with local civil society leaders, including LGBTQI human rights defenders who often face multiple forms of discrimination at the intersection of race, ethnicity, sexual orientation and gender identity."
Chile president backs marriage equality
Activists are celebrating Sebastián Piñera's historic change of heart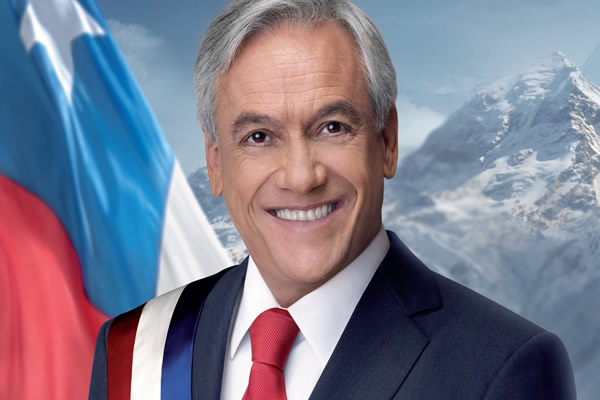 Editor's note: The Washington Blade on Thursday published a Spanish version of this story.
SANTIAGO, Chile — Chilean President Sebastián Piñera on Tuesday announced he supports a marriage equality bill, marking a historic change of heart since he had previously opposed two people of the same sex being able to marry.
"I think the time has come for marriage equality in our country," said Piñera in a surprising declaration that left no doubts.
"We must deepen the value of freedom, including the freedom to love and to form a family with a loved one, and (we must) also expand upon the value of the dignity of all relationships of love and affection between two people," stressed the president during his last speech to Congress.
Justice Minister Hernán Larraín on Thursday confirmed "great urgency will be placed on it so that it can proceed with some speed and I believe it shouldn't be very difficult because there are majorities in Congress to approve this measure. The president's intention is not to introduce a new bill, but to move forward with the one that was already in the Senate."
The bill that Larraín mentioned is the one that former President Michelle Bachelet sent to Congress in 2017 soon after the country entered into an agreement with the Inter-American Court of Human Rights after the Movement for Homosexual Integration and Liberation (Movilh), the country's oldest LGBTQ rights organization, filed a lawsuit.
This means each chamber of Congress should dispatch the bill within 15 days, which Movilh President Rolando Jiménez says is a "great and hopeful sign for same-sex couples and same-sex families who live in complete legal inequality."
"After 30 years of struggle, we are closing one of the most important battles for LGBTIQ people," he said. "All families will finally have the dignity they deserve."
Jiménez, who has been fighting for LGBTQ rights in the country for many years, pointed out that "we value this change in attitude by Piñera."
"We hope that the Congress between today and tomorrow will recognize the utmost urgency (to pass the marriage equality bill.)," said Jiménez. "We especially recognize and highlight that Piñera decided to promote the same bill that we drafted together with former President Michelle Bachelet within the framework of the agreement that the State and Movilh signed before the Inter-American Commission on Human Rights."
Jiménez added that he and Movilh "declare ourselves especially excited because this announcement is taking place during Pride month and weeks before Movilh celebrates 30 years of struggle on June 28."
Same-sex couples in Chile since 2015 has been able to enter into civil unions, but LGBTQ activists say this legal status is insufficient. Seven Latin American countries — Argentina, Brazil, Colombia, México, Uruguay, Ecuador and Costa Rica — are among the nations that have extended marriage rights to same-sex couples.
Reactions to Piñera's announcement
Piñera's announcement generated a genuine political earthquake. #MarriageEquality immediately became a trending topic on Twitter. Members of Piñera's party in Congress accused him of "treason" for deciding to push forward with the bill.
The opposition, meanwhile, celebrated the decision, but resentments remain since its relationship with Piñera's government has been broken for a long time because of its handling of the pandemic, human rights violations during social unrest and other differences.
The Catholic Church, on the other hand, through a statement declared itself in opposition to the measure. "What is established and wanted by God is that it (marriage) is only between a man and a woman," it said.
"From the point of view of the rights of people who decide to live together, national legislation has established a regime that legally protects their decision and grants it recognition," the church pointed out, referring to the civil union law that does not allow adoption and does not recognize paternity.
The church also affirmed that "those of us who follow Jesus Christ as Lord and savior and are guided by his teaching hold the truth that marriage established and willed by God is only between a man and a woman, a communion that creates life and establishes the family."
Wave of anti-LGBTQ violence
Piñera's announcement coincides with a dramatic increase in violence against queer people in Chile. The judiciary system and the government have not responded to the majority of cases in a timely manner.
Fundación Iguales, a Chilean group allied with the Human Rights Campaign, in partnership with AllOut recently launched a campaign to stop the violence and to urge Piñera's government to reform the Anti-Discrimination Law passed in 2012 in the wake of the anti-gay attack against Daniel Zamudio, a case that sparked outrage in Chile and around the world.
The goal of the "No More Laws with Name" campaign is to raise awareness about the need to improve the current legislation to ensure that it actually prevents hate crimes.
Fundación Iguales said it based the campaign on a survey to which 1,454 LGBTQ adults from across the country responded. Two-thirds of respondents said they had been verbally attacked over the last five years.
The results also show that a quarter of respondents said they have been physically assaulted at some point in their life because of their sexual orientation, identity or gender expression. Most of these attacks occurred in public.
"Fundación Iguales has a zero-tolerance policy for violence against LGBTI people," said Fundación Iguales Executive Director Isabel Amor. "For this reason, we have, in addition to preparing our own survey, created an interactive platform that will allow everyone, regardless of their sexual orientation, identity or gender expression, to know about their chances of suffering an attack or hate crime."
"The numbers make clear the need for urgency to respond to the demands of sexual diversity (activists), to have full inclusion in terms of rights and benefits," added Amor. "The first thing we have to do to achieve this is to establish that the demands for security and inclusion, as well as for marriage equality, are not niche things, but those for the majority of the population."