Opinion | Corey Johnson for New York City Comptroller
A leader with vision and experience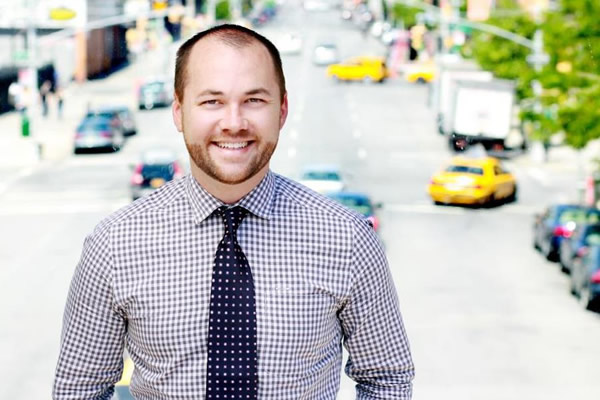 Corey Johnson is an experienced, smart, courageous gay man who has already accomplished much in his career and life. He has served the people of New York City with intelligence, distinction and honor and they are fortunate to have the chance to vote for him for comptroller. Corey is an experienced fiscal manager and understands the details of the city's budget better than anyone running for any office.
Corey's experience is what the city needs in the office of comptroller. New York City has a budget of $90 billion, many times larger than most states. The comptroller's office monitors the budget on a daily basis to ensure the fiscal health of the city. Corey's experience will allow him to do that better than anyone else.
As speaker of the City Council, Corey delivered on-time and balanced budgets three years in a row managing a staff of nearly 900, including a team of financial analysts and economists.
During the COVID-19 crisis, Corey led the City Council through one of the worst budget crises in the city's history and preserved millions in funding for critical city services ensuring support for the most vulnerable New Yorkers. It is this hands-on experience that will enable Corey to hit the ground running ensuring every dollar in the city's budget is being used effectively.
The city, like the rest of the nation, continues to deal with the devastating impact of COVID-19 on its residents and its budget. Having an expert in the office of comptroller will ensure the services people need will continue to be protected. Corey understands the role of comptroller in today's difficult times and has laid out his vision for the office. He will act as a watchdog for COVID-19 relief, overseeing every dollar in COVID aid spent in New York City. He will ensure aggressive, impactful oversight and audits of key agencies, including affordable housing programs and policing misconduct. He will provide responsible stewardship of the city's pension system, protecting benefits city workers spent a lifetime earning. He will support monetary policy ensuring affordable housing, good jobs, small business and green infrastructure through community investments, with a particular focus on minority and women-owned businesses. He will deliver greater accountability for New Yorkers when he creates new publicly searchable databases for citizens and journalists to use. He will work to promote fiscal policy that prioritizes racial and gender equity, both within municipal government and in the private sector supporting working people by increasing workplace protections and creating good-paying jobs.
Corey has committed to creating a COVID-19 Recovery and Rebuilding Unit headed by an Assistant Comptroller for Recovery and Rebuilding that will have a laser-like focus on the city's response and recovery efforts making sure every dollar is spent efficiently and equitably. Using the data and recommendations from this new unit, Corey will make recommendations to the mayor and Council members on potential improvements to the city's plans. He is committed to launching a COVID-19 Relief Dashboard to monitor the new funding the city will receive including $5.9 billion in direct aid and up to $4.5 billion for schools from the new federal stimulus package.
The city is also scheduled to receive $1 billion in FEMA reimbursement. Corey will work to see not a single dollar is wasted. The Dashboard will track how the city is spending this federal aid. Corey believes armed with this knowledge, New Yorkers will be able to hold their government accountable and track opportunities for financial assistance and support. In addition Corey commits to auditing Emergency Procurement and Small Business Loans because he believes city government has a social responsibility and financial opportunity to invest in its hardest hit communities helping them rebound from the pandemic. Currently not all funds are being distributed equitably. Corey intends to use the Comptrollers auditing authority to hold a magnifying lens to the City's emergency procurement and loans disbursed by the Department of Small Business Services to ensure no one is improperly profiting from the city during this time and that all New Yorkers have the opportunity to share and access recovery funds.
New York City is on the verge of rebounding from the pandemic. It is more important than ever to have elected leaders who both talk the talk and have walked the walk ensuring no one is left behind in this recovery. Corey is such a leader and will make a great city comptroller.
Peter Rosenstein is a longtime LGBTQ rights and Democratic Party activist. He writes regularly for the Blade.
Opinion | Biden administration working for equity in the workplace
Celebrating our victories during Pride while continuing fight for change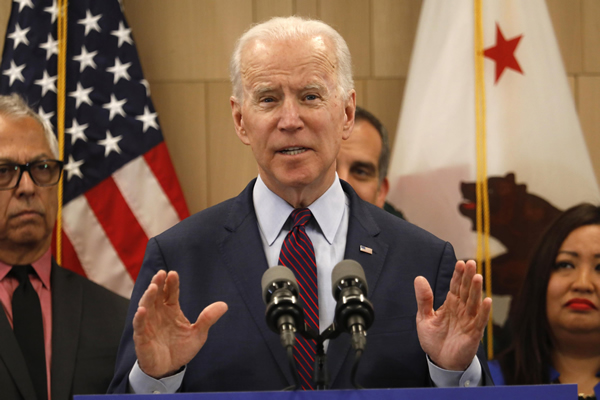 Pride month is a chance for LGBTQ+ people to be proud and visible in a world that tells us not to be. Pride month is a chance to celebrate and honor the work of LGBTQ+ people as we fight every day for equity and inclusion in society, in the law and in our workplaces.
Thanks to the tireless work of advocates, we've had many recent encouraging wins at the national level:
Last June, in Bostock vs. Clayton County, the Supreme Court affirmed that Title VII of the Civil Rights Act protects employees from discrimination based on their sexual orientation and gender identity.
In January, President Biden issued Executive Order 13988, Preventing and Combating Discrimination on the Basis of Gender Identity or Sexual Orientation, and another executive order on Advancing Racial Equity and Support for Underserved Communities through the federal government, which includes LGBTQ+ persons. He also rescinded a 2020 executive order on Combating Race and Sex Stereotyping that had a chilling effect on diversity and inclusion training programs among federal agencies and contractors.
The Biden-Harris administration has stated strong support for the Equality Act, which would amend existing federal civil rights laws to expressly include non-discrimination protections on the basis of sex (including gender identity and sexual orientation), providing security and equality to LGBTQ+ people in accessing housing, employment, education, public accommodations, health care and other federally funded services, credit and more.
In March, President Biden became the first U.S. president to recognize the Transgender Day of Visibility.
In the past year, anti-racism protests have sparked important conversations around diversity, equity, and inclusion. The Department of Labor has recommitted to being an inclusive workplace, and continues to offer trainings related to sexual orientation and gender identity, including those related to the use of gender-inclusive language and pronouns. I've been proud to provide these trainings and support those efforts as a vice president of Pride at DOL, an affinity group for the department's LGBTQ+ employees and contractors and our allies.
As part of the department's efforts to implement the sexual orientation and gender identity executive order, our Civil Rights Center – a member of the Title VI/Title IX Interagency Working Group led by the Department of Justice – will serve on the Title IX and Executive Order 13988 Committee. This committee will serve to provide opportunities for interagency collaboration to advance EO 13988's goal of protecting individuals from discrimination on the basis of sexual orientation and gender identity, ensuring the Bostock decision is applied to Title IX and other relevant statutes, and making federal agencies welcoming to LGBTQ+ people.
The department is also working to reverse the impact of the prior administration's executive order on diversity training. Our Office of Federal Contract and Compliance Programs is examining promising practices for diversity training as one component of broader efforts to eliminate bias from employment practices. In addition, the department is conducting an equity review to better understand how well our policies and programs are reaching historically underserved populations, and launched a related data challenge.
But there is still more work to do, and our pride can come at a price. Being visible sometimes means being exposed to harassment, discrimination, and violence. This is especially true for transgender people, particularly those who are women and people of color. Equity and inclusion require creating an environment — through language, policies and practices — that not only tolerates but recognizes and affirms people's identities and relationships. Only with this can employers create a sense of belonging and value in their organization.
So as we celebrate Pride month this year and every year, let's recognize all the work that has been done and that is necessary to keep pushing forward.
B.A. Schaaff (they/he) is an attorney in the U.S. Department of Labor's Office of the Solicitor and is vice president of Pride at DOL.
Opinion | When did 'moderate' become a dirty word?
Like it or not, most Americans don't identify as 'liberal'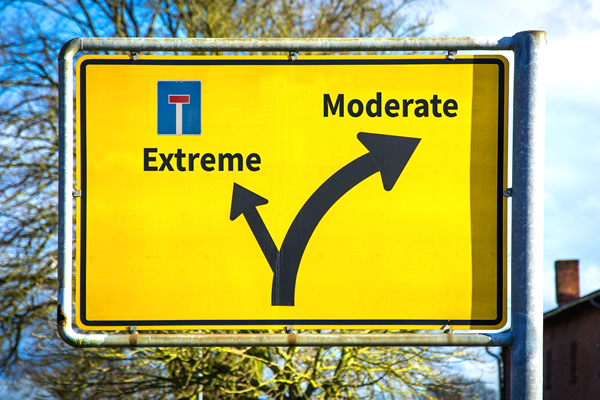 When did the word "moderate" become a dirty word in Democratic politics? One definition of moderate in the Oxford dictionary is "(Of a person, party, or policy) not radical or excessively right- or left-wing." To me that sounds like what was once called a liberal or someone who worked to get things done.
Our nation's founders set up a government requiring compromise to get anything done — three branches of government with a system of checks and balances. Congress has its own system of checks and balances in that to pass laws and a budget there needs to be agreement between the House and Senate. We have found over the preceding two centuries the American people actually believe in that system often electing different parties to control the Senate and House and rarely have we seen situations where both the executive and legislative branches are controlled by the same party, even then the judicial branch acts as a balance to what they can do. In the long run this system has worked. It works best when people are willing to compromise moving forward at a steady pace without veering dramatically to the left or right.
Polling shows most Americans identify as either moderate or conservative, with a smaller share identifying as liberal. Those identifying more liberal identify as Democrats. Why is this important to know? It's important because the future of what both moderates and progressives want will be determined by how those Democrats running for election in 2022 deal with this information.
To see the future we must look at how Democrats are voting in 2021. A column in the Washington Post titled, "Moderate Democrats are winning elections," gave us an idea. It speaks to the winning ideas of progressives yet explains even Democrats who like progressive ideas end up voting for the more moderate candidate. "Virginia has been the single greatest state-level success story for the progressive agenda in America in recent years. And it happened while Ralph Northam, another establishment figure who beat out a more progressive candidate in his primary, has been governor." It goes on to suggest moderates will still win. "Is McAuliffe going to be as aggressive as some of his opponents might have been in going even further in a progressive direction? Probably not. But neither is he going to reverse any of that progress; his actions will be constrained by the context progressives created. That's true at the national level as well, if perhaps not quite to the same extent. But it's not surprising that progressives are disappointed that the politicians they most support, those in the mold of Sens. Bernie Sanders (I-Vt.) and Elizabeth Warren (D-Mass.) are often falling short, especially when they're running in competitive races. When it comes time to cast their ballots, Democratic voters keep deciding that, although they like progressive ideas, it's safer to go with candidates with reputations as moderates."
The Democratic Party must face facts the majority of Americans don't identify with the left-wing of the Democratic Party even if they do support some of their initiatives. They must realize Republicans have been able to use the words of the left to tag the entire Democratic Party as "socialist." Is this nonsense? Of course it is, but is it fact? Yes! It was borne out by the 2020 elections. Many congressional candidates in swing districts and swing states lost having faced a backlash from the word "socialist" and from slogans like "defund the police." They couldn't overcome them. Joe Biden ran as a moderate. He reiterated often he was neither a socialist nor did he believe in defunding the police but he had the benefit of running against Trump and managed to win.
I grew up identifying as liberal. I was for universal healthcare when Hillary Clinton proposed it in 1992. I supported the Equality Act well before I came out when Bella S. Abzug (D-N.Y.) introduced it in 1974. I worked for human and civil rights and for the rights of persons with a disability. Today I am labeled a moderate by the Democratic left but I see myself as a pragmatic liberal supporting many progressive ideas but wanting to make constant progress and realizing it can't be all or nothing.
We live in a difficult time with a Trump party, the old GOP, refusing any compromise. So we need to keep the House and add to the Senate in 2022. We need at least a few more moderate Democratic senators who will give us the chance to abandon the filibuster and open the door to real progress.
Peter Rosenstein is a longtime LGBTQ rights and Democratic Party activist. He writes regularly for the Blade.
Opinion | The importance of marching for Black trans lives
Youth deserve to see their allies help create change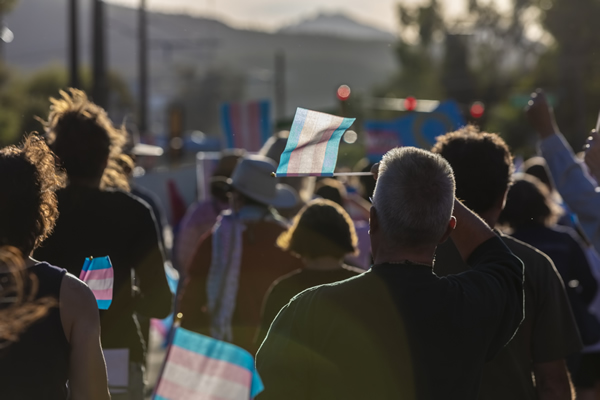 I am a member of the LGBTQ+ community, and an ally to the trans community. Identifying myself as an ally, rather than a member of the trans community is important to note. I could never assume a position of resonance, or complete understanding of the struggle and strife of trans folks.
As the program manager for BSH, I have witnessed countless justifications, and matter-of-fact necessity, for the Black Trans Lives Matter marches. While escorting my clients to meetings with multiple institutions and organizations, I have often witnessed, even after the first correction, serial misgendering. My clients are young adults between ages 18-24. I fear that the resentment that surely multiplies, both internally and externally, with each misgendering experience, is likely to result in depression and anxiety.
To dismiss one's identity is to erase their existence. It is my duty as an ally, and a leader, to confront these scenarios head on, by identifying and educating misguided professionals, while setting a threshold of accountability during subsequent encounters.
Trans youth deserve to know and feel allyship; they deserve to see an ally create change on their behalf. All trans people, including the youth of the community, have the fundamental right to exist and be recognized for who they know themselves to be; visibility matters beyond a community level.
This year we lost one of our trans sisters in a cold city jail cell. Kim Wirtz's life mattered. She was a Black trans woman who had not seen the likes of a courtroom but was sentenced to death, without the allowance of exercising her right to a trial. She was a sister, a daughter, an aunt and a friend.
We march for reform, so that our sisters will never be forced into unsafe housing. We need reform and we need it now! No trans woman deserves to be forced to appear male because she is incarcerated. We march for those who started this work before many of us were born. We march in the legacy of Marsha P. Johnson and Sylvia Rivera. We march for the youth so they can grow up and be free to be themselves without shame.
 I ask that you march alongside us, as we inspire and create positive change, and as we churn the oceans of reform on behalf of our trans brothers and sisters, and subsequently, on behalf of all of us.
Tashi-Kali Acket is program manager for Baltimore Safe Haven.