Full reopening of bars, clubs boosts Pride celebrations
June 11 marks end to nearly all COVID restrictions in D.C.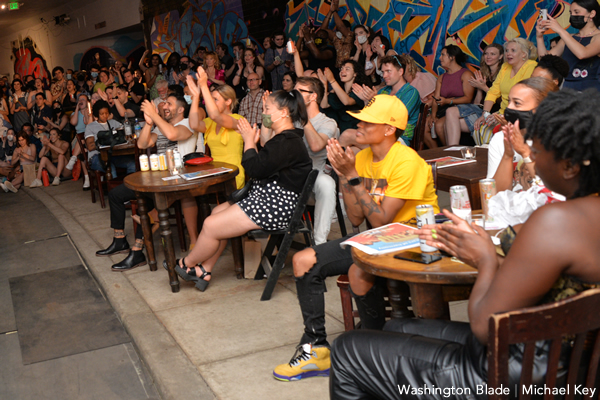 Some owners of D.C. gay bars have said Mayor Muriel Bowser's announcement on May 10 that the city's restaurants and bars could resume operations at full capacity and return to pre-pandemic operating hours on May 21 caught them by surprise.
After several months of business shutdowns followed by a partial reopening with strict limits of only 25 percent of the normal number of customers inside bars and restaurants, a ban on standing in bars or being served while sitting at a barstool, the mayor's reopening order left many bars and restaurants short on servers and bartenders.
But nearly everyone associated with D.C. gay bars who spoke with the Washington Blade — including owners, employees, and customers — have said they were ecstatic to see a full reopening after more than a year of COVID-related restrictions and hardship.
"We didn't really open at a 100 percent capacity," said John Guggenmos, co-owner of the D.C. gay bars Trade and Number 9, immediately after Mayor Bowser issued her full reopening order. Like other bar owners, Guggenmos said Trade and Number 9 had to bring back employees who had to be let go due to the shutdowns and operating restrictions over the past year.
"But you know, seeing people again, hearing the stories of some of the struggles they went through, and our customers just talking to each other and saying how glad they are to be back gave us a sense of our community and how much we are more than just four walls and some chairs and music," Guggenmos said.
Dito Sevilla, who works as bar manager at the 17th Street restaurant Floriana, and as longtime host of the restaurant's lower-level space known as Dito's Bar, said the May 21 lifting of COVID restrictions has returned business to pre-pandemic levels.
"We were not fully staffed on day one either," Sevilla told the Blade. "Everyone had to work a little extra," he said. "And that was OK with them because they had gone without working for so long that working some extra shifts that week wasn't going to hurt anyone. They were thrilled to do it."
Doug Schantz, owner of the U Street, N.W. gay sports bar Nellie's, said he too was caught off guard by the short advance notice of the mayor's May 21 full reopening of restaurants and bars but like other bar owners said he is pleased that the full reopening has come to D.C.
He said Nellie's put in place a "soft" reopening on May 21, with operations limited to his second-floor space that has a roof deck and he continued to close at midnight instead of the resumption to normal closing times with the mayor's order at 2 a.m. on weekdays and 3 a.m. on weekends.
Schantz said he timed his full reopening to take place this weekend to coincide with the kickoff of the city's LGBTQ Pride events. And by July 1, he said, Nellie's will resume its popular drag brunch.
"We're taking it one step at a time, but so many people were happy to be back," he said. "They want to be back to normal."
David Perruzza, owner of the Adams Morgan gay sports bar Pitchers and its adjoining lesbian bar A League of Her Own, said he and his regular customers, many of whom continued to show up at the two bars during the height of the pandemic restrictions, are delighted over the full reopening. Like several of the other bar owners, Perruzza said he will continue to operate outdoor seating under the "streetery" program the city established when indoor seating was initially banned and later resumed at just 25 percent capacity.
One COVID-related rule remaining in place for bars and restaurants, which is expected to be lifted soon, is the requirement that bars and restaurants obtain a name and phone number for at least one person entering as part of a group and for each individual entering for contact tracing purposes in the event someone tests positive for COVID on the day the customer was present. The city's Alcoholic Beverage Regulation Administration, which initiated the requirement during the height of the pandemic, was expected to end the requirement in the next few weeks, according to sources familiar with ABRA.
In addition to the full reopening of bars and restaurants on May 21, the city has cleared the way for the full resumption of large indoor and outdoor events on June 11, including parades and sports stadiums. That development has prompted D.C.'s Capital Pride Alliance, the group that organizes the city's LGBTQ Pride events, to add to this week's Pride events a June 12 Pride Walk, which will begin at Dupont Circle at noon and travel to Logan Circle before heading south to Freedom Plaza, where a rally will take place.
"The excitement has been palpable since bars and restaurants in D.C. recently reopened at full capacity and without limit or activity restrictions," said Mark Lee, coordinator of the D.C. Nightlife Council, a local trade association representing bars, restaurants, and nightclubs.
"The enthusiasm is especially evident at LGBT venues, with long lines common after a long period of shutdowns and slowdowns," Lee said. "The celebration will expand on June 11 when nightclub-licensed dance clubs fully reopen, and large music venues begin hosting tour acts and special shows in the coming days."
But Lee said a "flip side" to the reopening celebrations is the reality that many bars, restaurants, and nightclubs must grapple with a massive debt burden of back-rent owed to landlords that threatens their survival.
Lee and others point out that the forced shutdowns and capacity restrictions that these mostly small businesses have faced during the pandemic resulted in a drastic reduction in revenue that forced them to rely on local D.C. and federal COVID moratoriums on evictions for commercial and residential tenants. With the moratoriums ending, the businesses must now repay the back rent owed that Lee says often exceeds $100,000 or more.
"That's why the D.C. Nightlife Council and the Restaurant Association of Metropolitan Washington are urging Mayor Bowser and the D.C. Council to utilize a small portion of the city's federal relief monies to create a Rent Relief Fund for local establishments facing unsustainable past-due lease obligations," Lee said.
Perruzza said that in addition to facing back rent payments related to the pandemic, he and other bar and restaurant owners had to pay D.C. property taxes under their lease agreements at a time when their revenue was greatly suppressed from the pandemic. He said he believes he will be able to cope with the rental payoff, but the relief fund proposed by Lee and others would be immensely helpful for his and other struggling small businesses.
Bowser and members of the D.C. Council have said they were considering the relief proposal.
"We're thankful for the support the community showed throughout the pandemic and the eagerness to want to get back to us," said Guggenmos of Trade and Number 9. "We are thrilled and it's great seeing everyone, but it doesn't mean the sleepless nights are over," he said in referring to the rental debt and other COVID-related expenses that his clubs continue to face.
Among the other D.C. gay bars whose representatives or customers said they are pleased over the reopening at full capacity include Uproar, Dirty Goose, JR.'s, Larry's Lounge, Window's, Annie's Paramount Steakhouse, Duplex Diner, and Freddie's Beach Bar in Arlington, Va.
Lee said the downtown D.C. nightclub Sound Check at 1420 K St., N.W., was scheduled to resume its weekly Avalon Saturday "gay" nights on June 12. Before being put on hold during the pandemic, the event featured drag shows and dancing.
Virginia Beach high school students stage walkouts to support transgender rights
City's school board approved policy to out trans students to parents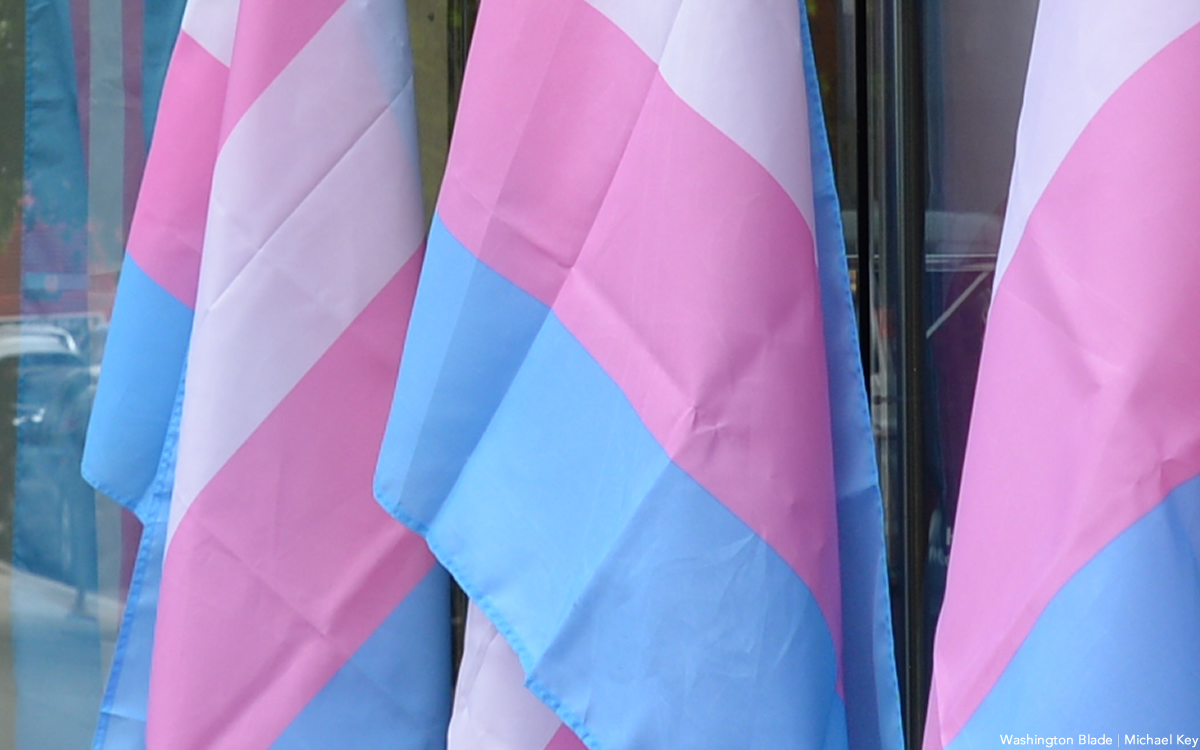 Students at five Virginia Beach high schools on Friday staged walkouts in support of transgender rights.
The walkout is in response to the Virginia Beach School Board potentially approving policy 5-31, which the Pride Liberation Project says will require schools to out trans students to their parents.
Students have been organizing walkouts across the state since Republican Gov. Glenn Youngkin earlier this year announced new guidelines for trans and nonbinary students.
"Students like me aren't going to be able to talk to our teachers if we're constantly worried about our school officials calling home to forcibly out us," AJ, a trans Kellam High School Student, told the Pride Liberation Project.
Pepco, Exelon announce $2.7 million in funding for four minority-owned businesses
'It's good business sense to bring more people to the table'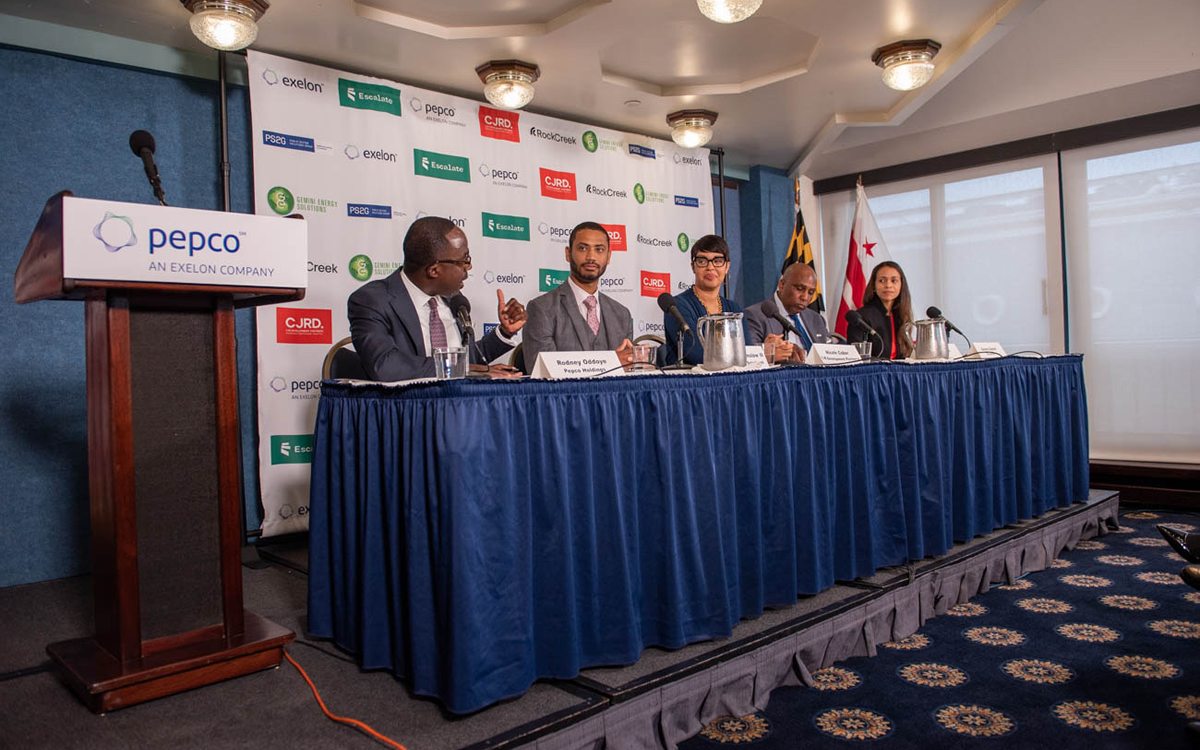 Pepco and Exelon announced a $2.7 million investment in four minority-owned businesses on Friday.
"Today's been a long time coming," said Pepco Vice President of Governmental and External Affairs Valencia McClure.
Pepco's parent company, Exelon, launched the Racial Equity Capital Fund (RECF) in 2022 to expand capital access to diverse businesses. This latest $2.7 million investment is just a portion of RECF's $36 million in funding.
At the announcement, D.C. Mayor Muriel E. Bowser spoke about the other ways Pepco and Exelon have "put their money where their mouth is" through their partnership with the D.C. Infrastructure Academy. She reported that all 22 of the residents that graduated from the program last week have a job offer from Pepco.
"We know that is not just a job, but a career," she said to the crowd's applause. "We know that working together, we can invest in D.C. residents, provide opportunity, and ensure that our D.C. businesses are a part of D.C.'s growing prosperity."
The four minority businesses that received funding were Gemini Energy Solutions, Public Sector Solutions Group, CJR Development Partners, and Escalate.
"It's good business sense to bring more people to the table," said fund recipient Nicole Cober, CJR Development's Principle Managing Partner.
Gemini Energy Solutions, which is Black owned, received $1 million, the most of the four companies. Its mission is to equitably scale energy efficiency to marginalized communities. For the founder and CEO Anthony Kinslow II, this investment means that he is able to get paid and advance the work of his organization.
"We are now able to accelerate the work in our software and technology development," he said. "What we were going to do in two years, we are now going to do in six months."
For Escalate, a workforce development platform focused on frontline worker retention, the funding means that it will be able to double the pay for frontline workers.
Public Sector Solutions Group CEO Darryl Wiggins emphasized that this investment was not just 'charity' work, but mission-driven work.
"The principle and the intent is greater than the money we receive," he said. Public Sector Solutions is Black owned.
Public Sector Solutions Group received a $600,000 debt investment; CJR Development, a minority and woman-owned small business, received a $600,000 debt investment; and Escalate, a majority Black and woman-owned company, received a $500,000 equity investment.
Exelon launched the RECF in partnership with RockCreek, one of the world's largest diverse-owned global investment firms, in 2022. The RECF expands capital access to diverse businesses so they can create more jobs, grow their companies and reinvest in their neighborhoods and communities, according to a statement from Exelon.
New RECF applications are accepted on a rolling basis. Interested businesses may apply online or contact RockCreek at [email protected] for more information.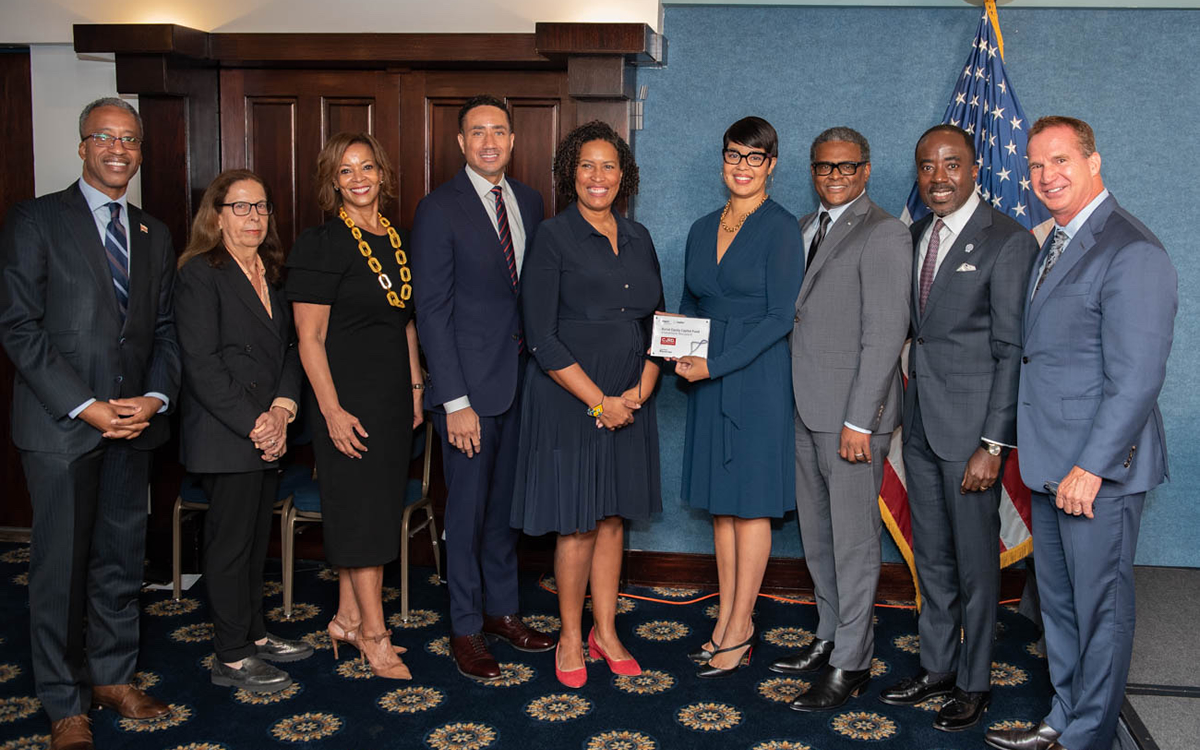 Comings & Goings
Armstrong recognized with Lifetime Achievement Award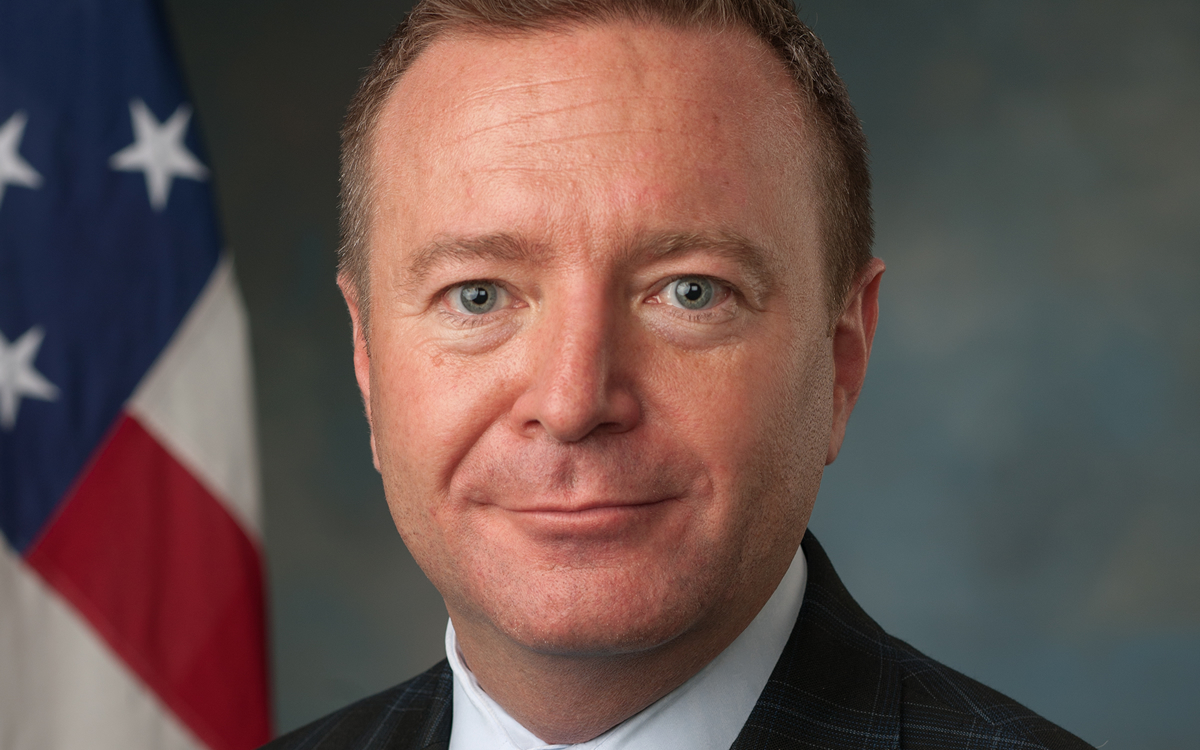 The Comings & Goings column is about sharing the professional successes of our community. We want to recognize those landing new jobs, new clients for their business, joining boards of organizations and other achievements. Please share your successes with us at: [email protected].
Congratulations to Lynden C. Armstrong on his Lifetime Achievement award from the Congressional Management Foundation in recognition of his exemplary public service in Congress.
Upon receiving the award Armstrong said, "This recognition is not just a personal achievement, but a testament to the unwavering dedication and hard work of colleagues and mentors who have been with me on this journey. I've dedicated my entire career to public service within the Senate, where recognition isn't the primary motivation for our work, making this recognition even more humbling." He is currently Deputy Assistant Senate Sergeant at Arms and Chief Information Officer.
Armstrong started his career with Sen. Pete Domenici (R-N.M.), where he rose to Deputy Chief of Staff in his more than 13-year stint. In 2004, during his tenure with Domenici, amid a debate on the Federal Marriage Amendment, Armstrong became a co-founder of the Gay, Lesbian and Allies Senate Staff (GLASS) Caucus. In 2014, he moved to the Sergeant at Arms CIO organization, where he established a new department within the CIO that was crafted to engage Senate offices in comprehending and harnessing technologies provided by the SAA.
Lynden has previously served as Chief Clerk on the U.S. Senate, Committee on Rules and Administration, and with the U.S. Senate, Joint Congressional Committee on Inaugural Ceremonies, as Deputy Inaugural Coordinator, 2012–2013. In that role among other responsibilities, he served as civilian liaison to the National Special Security Event Executive Steering Committee and subcommittees, including the Capitol, USCP, Crowd Management, Public Relations, Transportation, and credentialing, and as liaison to the Joint Task Force – National Capital Region.