Full reopening of bars, clubs boosts Pride celebrations
June 11 marks end to nearly all COVID restrictions in D.C.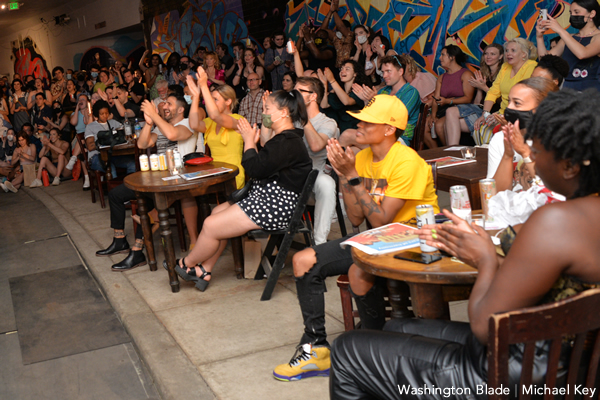 Some owners of D.C. gay bars have said Mayor Muriel Bowser's announcement on May 10 that the city's restaurants and bars could resume operations at full capacity and return to pre-pandemic operating hours on May 21 caught them by surprise.
After several months of business shutdowns followed by a partial reopening with strict limits of only 25 percent of the normal number of customers inside bars and restaurants, a ban on standing in bars or being served while sitting at a barstool, the mayor's reopening order left many bars and restaurants short on servers and bartenders.
But nearly everyone associated with D.C. gay bars who spoke with the Washington Blade — including owners, employees, and customers — have said they were ecstatic to see a full reopening after more than a year of COVID-related restrictions and hardship.
"We didn't really open at a 100 percent capacity," said John Guggenmos, co-owner of the D.C. gay bars Trade and Number 9, immediately after Mayor Bowser issued her full reopening order. Like other bar owners, Guggenmos said Trade and Number 9 had to bring back employees who had to be let go due to the shutdowns and operating restrictions over the past year.
"But you know, seeing people again, hearing the stories of some of the struggles they went through, and our customers just talking to each other and saying how glad they are to be back gave us a sense of our community and how much we are more than just four walls and some chairs and music," Guggenmos said.
Dito Sevilla, who works as bar manager at the 17th Street restaurant Floriana, and as longtime host of the restaurant's lower-level space known as Dito's Bar, said the May 21 lifting of COVID restrictions has returned business to pre-pandemic levels.
"We were not fully staffed on day one either," Sevilla told the Blade. "Everyone had to work a little extra," he said. "And that was OK with them because they had gone without working for so long that working some extra shifts that week wasn't going to hurt anyone. They were thrilled to do it."
Doug Schantz, owner of the U Street, N.W. gay sports bar Nellie's, said he too was caught off guard by the short advance notice of the mayor's May 21 full reopening of restaurants and bars but like other bar owners said he is pleased that the full reopening has come to D.C.
He said Nellie's put in place a "soft" reopening on May 21, with operations limited to his second-floor space that has a roof deck and he continued to close at midnight instead of the resumption to normal closing times with the mayor's order at 2 a.m. on weekdays and 3 a.m. on weekends.
Schantz said he timed his full reopening to take place this weekend to coincide with the kickoff of the city's LGBTQ Pride events. And by July 1, he said, Nellie's will resume its popular drag brunch.
"We're taking it one step at a time, but so many people were happy to be back," he said. "They want to be back to normal."
David Perruzza, owner of the Adams Morgan gay sports bar Pitchers and its adjoining lesbian bar A League of Her Own, said he and his regular customers, many of whom continued to show up at the two bars during the height of the pandemic restrictions, are delighted over the full reopening. Like several of the other bar owners, Perruzza said he will continue to operate outdoor seating under the "streetery" program the city established when indoor seating was initially banned and later resumed at just 25 percent capacity.
One COVID-related rule remaining in place for bars and restaurants, which is expected to be lifted soon, is the requirement that bars and restaurants obtain a name and phone number for at least one person entering as part of a group and for each individual entering for contact tracing purposes in the event someone tests positive for COVID on the day the customer was present. The city's Alcoholic Beverage Regulation Administration, which initiated the requirement during the height of the pandemic, was expected to end the requirement in the next few weeks, according to sources familiar with ABRA.
In addition to the full reopening of bars and restaurants on May 21, the city has cleared the way for the full resumption of large indoor and outdoor events on June 11, including parades and sports stadiums. That development has prompted D.C.'s Capital Pride Alliance, the group that organizes the city's LGBTQ Pride events, to add to this week's Pride events a June 12 Pride Walk, which will begin at Dupont Circle at noon and travel to Logan Circle before heading south to Freedom Plaza, where a rally will take place.
"The excitement has been palpable since bars and restaurants in D.C. recently reopened at full capacity and without limit or activity restrictions," said Mark Lee, coordinator of the D.C. Nightlife Council, a local trade association representing bars, restaurants, and nightclubs.
"The enthusiasm is especially evident at LGBT venues, with long lines common after a long period of shutdowns and slowdowns," Lee said. "The celebration will expand on June 11 when nightclub-licensed dance clubs fully reopen, and large music venues begin hosting tour acts and special shows in the coming days."
But Lee said a "flip side" to the reopening celebrations is the reality that many bars, restaurants, and nightclubs must grapple with a massive debt burden of back-rent owed to landlords that threatens their survival.
Lee and others point out that the forced shutdowns and capacity restrictions that these mostly small businesses have faced during the pandemic resulted in a drastic reduction in revenue that forced them to rely on local D.C. and federal COVID moratoriums on evictions for commercial and residential tenants. With the moratoriums ending, the businesses must now repay the back rent owed that Lee says often exceeds $100,000 or more.
"That's why the D.C. Nightlife Council and the Restaurant Association of Metropolitan Washington are urging Mayor Bowser and the D.C. Council to utilize a small portion of the city's federal relief monies to create a Rent Relief Fund for local establishments facing unsustainable past-due lease obligations," Lee said.
Perruzza said that in addition to facing back rent payments related to the pandemic, he and other bar and restaurant owners had to pay D.C. property taxes under their lease agreements at a time when their revenue was greatly suppressed from the pandemic. He said he believes he will be able to cope with the rental payoff, but the relief fund proposed by Lee and others would be immensely helpful for his and other struggling small businesses.
Bowser and members of the D.C. Council have said they were considering the relief proposal.
"We're thankful for the support the community showed throughout the pandemic and the eagerness to want to get back to us," said Guggenmos of Trade and Number 9. "We are thrilled and it's great seeing everyone, but it doesn't mean the sleepless nights are over," he said in referring to the rental debt and other COVID-related expenses that his clubs continue to face.
Among the other D.C. gay bars whose representatives or customers said they are pleased over the reopening at full capacity include Uproar, Dirty Goose, JR.'s, Larry's Lounge, Window's, Annie's Paramount Steakhouse, Duplex Diner, and Freddie's Beach Bar in Arlington, Va.
Lee said the downtown D.C. nightclub Sound Check at 1420 K St., N.W., was scheduled to resume its weekly Avalon Saturday "gay" nights on June 12. Before being put on hold during the pandemic, the event featured drag shows and dancing.
Sheila Alexander-Reid to step down as director of D.C. LGBTQ Affairs Office
Veteran community activist to take new job workplace bias consultant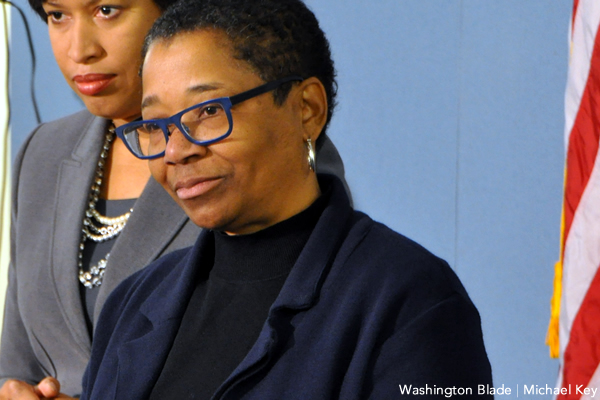 Longtime LGBTQ community advocate Sheila Alexander-Reid, who has served since 2015 as director of Mayor Muriel Bowser's Office of Lesbian, Gay, Bisexual, Transgender, and Questioning Affairs, is stepping down from her city job in mid-July.
Alexander-Reid told the Washington Blade she will take a few weeks of accumulated leave beginning June 15 to recuperate from follow-up knee surgery before officially leaving her current job to take on a new role as a private sector consultant in the area of workplace bias and diversity training.
She said will announce the name of the private sector company she will be joining as a senior vice president when she begins her new job in mid-July.
Among her duties at the Mayor's LGBTQ Affairs Office has been to lead the office's staff in providing LGBTQ related diversity or competency training for D.C. government employees at all city agencies.
According to the office's website, other activities it carries out include connecting LGBTQ residents with city services they may need, advocating on behalf of programs and policies that benefit the lives of LGBTQ residents, providing grants to community-based organizations that serve the LGBTQ community and LGBTQ homeless youth; and host events that "enrich, promote, and bring together" the LGBTQ community in D.C.
"That work is always going to be part of who I am," Alexander-Reid said. "But now I will be expanding on that work to look at racial equity and gender bias as well as LGBTQ bias," she said. "I feel like I will be doing the same work but in a different format."
Prior to starting her job at the mayor's office, Alexander Reid served as Vice President of Strategic Initiatives at the Washington Blade, Director of Strategic Engagement at the Washington City Paper, and Founder and Executive Director of the D.C. based Women in the Life Association. She has also served as host of Inside Out, a local FM LGBTQ radio show.
Alexander-Reid noted that when she began work at the LGBTQ Affairs Office in late January 2015, less than a month after Bowser took office as mayor, the office consisted of two full-time employees, including her, with a budget of $209,000. In the current fiscal year 2021, the office now has four full-time employees and two additional detailed employees, from the Department of Health and Department of Human Services. The mayor is proposing a budget of $561,000 for the office for fiscal year 2022.
"I would be remiss if I didn't say what a pleasure it has been to work for Mayor Bowser," said Alexander-Reid. "I was excited to work for her and I don't regret it for one second. "It's been an amazing journey and I appreciate her having faith in me."
She said she expects an interim director to be named to run the office in mid-July while a search is conducted for a permanent director.
Attack on trans woman in D.C. laundromat captured in video
Police seek help from community in identifying suspects.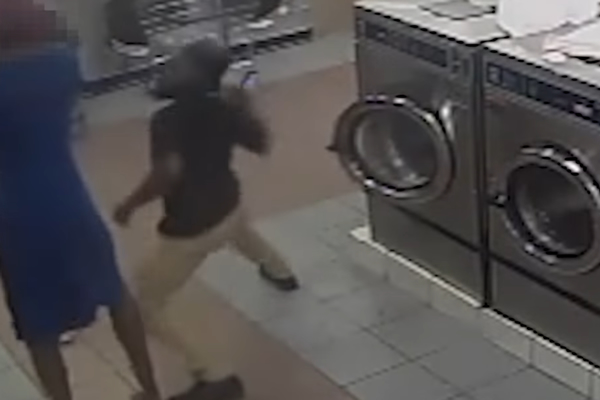 D.C. police on Thursday night released a dramatic video taken from a surveillance camera showing two women and a man repeatedly punching and shoving a transgender woman at a laundromat on Benning Road in Northeast Washington in an incident in which the victim was stabbed in the head.
Police, who have listed the Sunday, June 6, incident as a suspected anti-LGBTQ hate crime, are appealing to the community for help in identifying the three suspects, who are shown in the video attacking the trans woman before escaping in a black SUV while carrying laundry bags.
Detectives from the Metropolitan Police Department's Sixth District obtained the video from a surveillance camera at the Capital Laundry Mat at 1653 Benning Road, N.E., according to a police report and a police statement released Thursday night.
The video shows that the suspects were accompanied by two young children. It shows one of the adult female suspects appearing to be dancing by herself in front of a row of washing machines seconds before the three suspects lunged at the victim and began punching her.
"One of the suspects brandished a knife and stabbed the victim," the police statement says. "The suspects fled the scene in a vehicle. The victim was transported to a local hospital for treatment of non-life-threatening injuries," the statement says.
"Anyone who can identify these individuals, or vehicle, or has knowledge of this incident should take no action but call police at 202-727-9099 or text your tip to the Department's TEXT TIP LINE at 50411," the statement adds. It says the department's Crime Solvers program offers a reward of up to $1,000 to anyone who provides information leading to the arrest and indictment of a person or persons responsible for a crime committed in D.C.
Police spokesperson Alaina Gertz told the Washington Blade that because the investigation is ongoing, police could not immediately disclose whether they know if the victim knew one or more of the attackers before the incident took place or what, if anything, prompted the suspects to attack the victim other than due to her status as a transgender person.
The video released by D.C. police can be accessed here: https://youtu.be/7v8lthvUPcg
Trans woman attacked, stabbed at D.C. laundromat
Police seeking three suspects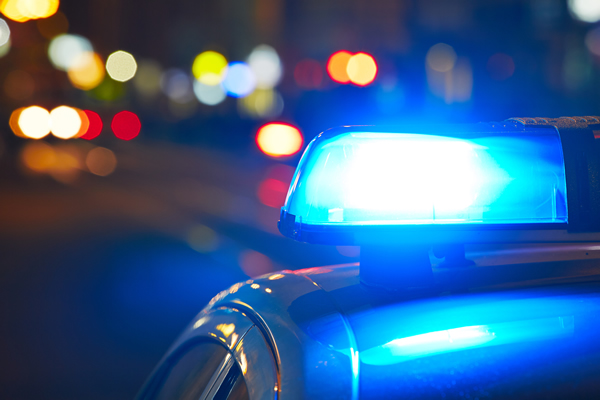 D.C. police are investigating a June 6 assault and stabbing of a transgender woman at a laundromat on Benning Road in Northeast Washington that a police incident report lists as a suspected anti-LGBT hate crime.
"On Sunday, June 6, 2021, MPD officers responded to a radio assignment for a stabbing at 1653 Benning Road, N.E.," the report says. "Officers arrived on the scene with Victim 1 bleeding," the report continues. "Victim 1 stated that they were stabbed in the head and assaulted by Suspect 1, Suspect 2, and Suspect 3," according to the report.
The report, which lists the incident as an assault with a dangerous weapon, says officers provided first aid to the victim until an ambulance arrived and took the victim to a local hospital for medical treatment. The report does not disclose the victim's gender identity or sexual orientation.
But D.C. transgender activists Earline Budd, an official with the LGBTQ supportive group HIPS, and Ruby Corado, founder and CEO of the LGBTQ community services center Casa Ruby, each said they learned that the victim is a transgender woman.
Corado said she has heard that the victim was recovering from her injuries and may have been released from the hospital where she was treated.
D.C.'s Fox 5 News reported details of the incident that were not in the police report obtained by the Washington Blade. According to Fox 5, the victim told D.C. police the assailants used anti-LGBTQ slurs during the attack and the assailants consisted of a man and two women who "beat her and stabbed her in the head."
The police report obtained by the Blade from the police public information office does provide a description of the three suspects and does not state whether or not the victim knew them prior to the attack.