Full reopening of bars, clubs boosts Pride celebrations
June 11 marks end to nearly all COVID restrictions in D.C.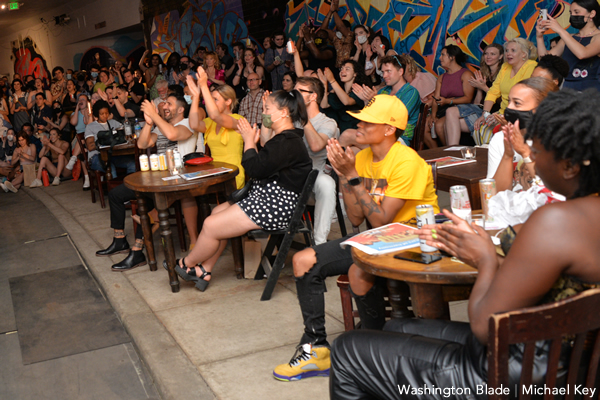 Some owners of D.C. gay bars have said Mayor Muriel Bowser's announcement on May 10 that the city's restaurants and bars could resume operations at full capacity and return to pre-pandemic operating hours on May 21 caught them by surprise.
After several months of business shutdowns followed by a partial reopening with strict limits of only 25 percent of the normal number of customers inside bars and restaurants, a ban on standing in bars or being served while sitting at a barstool, the mayor's reopening order left many bars and restaurants short on servers and bartenders.
But nearly everyone associated with D.C. gay bars who spoke with the Washington Blade — including owners, employees, and customers — have said they were ecstatic to see a full reopening after more than a year of COVID-related restrictions and hardship.
"We didn't really open at a 100 percent capacity," said John Guggenmos, co-owner of the D.C. gay bars Trade and Number 9, immediately after Mayor Bowser issued her full reopening order. Like other bar owners, Guggenmos said Trade and Number 9 had to bring back employees who had to be let go due to the shutdowns and operating restrictions over the past year.
"But you know, seeing people again, hearing the stories of some of the struggles they went through, and our customers just talking to each other and saying how glad they are to be back gave us a sense of our community and how much we are more than just four walls and some chairs and music," Guggenmos said.
Dito Sevilla, who works as bar manager at the 17th Street restaurant Floriana, and as longtime host of the restaurant's lower-level space known as Dito's Bar, said the May 21 lifting of COVID restrictions has returned business to pre-pandemic levels.
"We were not fully staffed on day one either," Sevilla told the Blade. "Everyone had to work a little extra," he said. "And that was OK with them because they had gone without working for so long that working some extra shifts that week wasn't going to hurt anyone. They were thrilled to do it."
Doug Schantz, owner of the U Street, N.W. gay sports bar Nellie's, said he too was caught off guard by the short advance notice of the mayor's May 21 full reopening of restaurants and bars but like other bar owners said he is pleased that the full reopening has come to D.C.
He said Nellie's put in place a "soft" reopening on May 21, with operations limited to his second-floor space that has a roof deck and he continued to close at midnight instead of the resumption to normal closing times with the mayor's order at 2 a.m. on weekdays and 3 a.m. on weekends.
Schantz said he timed his full reopening to take place this weekend to coincide with the kickoff of the city's LGBTQ Pride events. And by July 1, he said, Nellie's will resume its popular drag brunch.
"We're taking it one step at a time, but so many people were happy to be back," he said. "They want to be back to normal."
David Perruzza, owner of the Adams Morgan gay sports bar Pitchers and its adjoining lesbian bar A League of Her Own, said he and his regular customers, many of whom continued to show up at the two bars during the height of the pandemic restrictions, are delighted over the full reopening. Like several of the other bar owners, Perruzza said he will continue to operate outdoor seating under the "streetery" program the city established when indoor seating was initially banned and later resumed at just 25 percent capacity.
One COVID-related rule remaining in place for bars and restaurants, which is expected to be lifted soon, is the requirement that bars and restaurants obtain a name and phone number for at least one person entering as part of a group and for each individual entering for contact tracing purposes in the event someone tests positive for COVID on the day the customer was present. The city's Alcoholic Beverage Regulation Administration, which initiated the requirement during the height of the pandemic, was expected to end the requirement in the next few weeks, according to sources familiar with ABRA.
In addition to the full reopening of bars and restaurants on May 21, the city has cleared the way for the full resumption of large indoor and outdoor events on June 11, including parades and sports stadiums. That development has prompted D.C.'s Capital Pride Alliance, the group that organizes the city's LGBTQ Pride events, to add to this week's Pride events a June 12 Pride Walk, which will begin at Dupont Circle at noon and travel to Logan Circle before heading south to Freedom Plaza, where a rally will take place.
"The excitement has been palpable since bars and restaurants in D.C. recently reopened at full capacity and without limit or activity restrictions," said Mark Lee, coordinator of the D.C. Nightlife Council, a local trade association representing bars, restaurants, and nightclubs.
"The enthusiasm is especially evident at LGBT venues, with long lines common after a long period of shutdowns and slowdowns," Lee said. "The celebration will expand on June 11 when nightclub-licensed dance clubs fully reopen, and large music venues begin hosting tour acts and special shows in the coming days."
But Lee said a "flip side" to the reopening celebrations is the reality that many bars, restaurants, and nightclubs must grapple with a massive debt burden of back-rent owed to landlords that threatens their survival.
Lee and others point out that the forced shutdowns and capacity restrictions that these mostly small businesses have faced during the pandemic resulted in a drastic reduction in revenue that forced them to rely on local D.C. and federal COVID moratoriums on evictions for commercial and residential tenants. With the moratoriums ending, the businesses must now repay the back rent owed that Lee says often exceeds $100,000 or more.
"That's why the D.C. Nightlife Council and the Restaurant Association of Metropolitan Washington are urging Mayor Bowser and the D.C. Council to utilize a small portion of the city's federal relief monies to create a Rent Relief Fund for local establishments facing unsustainable past-due lease obligations," Lee said.
Perruzza said that in addition to facing back rent payments related to the pandemic, he and other bar and restaurant owners had to pay D.C. property taxes under their lease agreements at a time when their revenue was greatly suppressed from the pandemic. He said he believes he will be able to cope with the rental payoff, but the relief fund proposed by Lee and others would be immensely helpful for his and other struggling small businesses.
Bowser and members of the D.C. Council have said they were considering the relief proposal.
"We're thankful for the support the community showed throughout the pandemic and the eagerness to want to get back to us," said Guggenmos of Trade and Number 9. "We are thrilled and it's great seeing everyone, but it doesn't mean the sleepless nights are over," he said in referring to the rental debt and other COVID-related expenses that his clubs continue to face.
Among the other D.C. gay bars whose representatives or customers said they are pleased over the reopening at full capacity include Uproar, Dirty Goose, JR.'s, Larry's Lounge, Window's, Annie's Paramount Steakhouse, Duplex Diner, and Freddie's Beach Bar in Arlington, Va.
Lee said the downtown D.C. nightclub Sound Check at 1420 K St., N.W., was scheduled to resume its weekly Avalon Saturday "gay" nights on June 12. Before being put on hold during the pandemic, the event featured drag shows and dancing.
Va. senator introduces anti-transgender student athlete bill
Democrats have vowed to thwart anti-LGBTQ measures in state Senate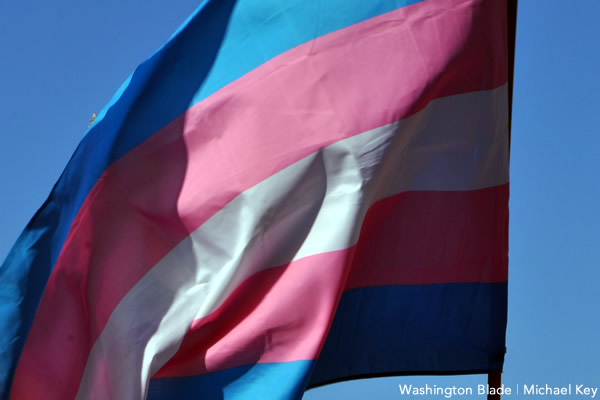 A Virginia lawmaker has introduced a bill that would ban transgender students from joining school sports teams that are consistent with their gender identity.
Senate Bill 766, which state Sen. Jennifer Kiggans (R-Virginia Beach) introduced on Friday, would require "each elementary or secondary school or a private school that competes in sponsored athletic events against such public schools to designate athletic teams, whether a school athletic team or an intramural team sponsored by such school, based on biological sex as follows: (i) 'males,' 'men,' or 'boys'; (ii) 'females,' 'women,' or 'girls'; or (iii) 'coed' or 'mixed.'"
"Under the bill, male students are not permitted to participate on any school athletic team or squad designated for 'females,' 'women,' or 'girls'; however, this provision does not apply to physical education classes at schools," adds the bill. "The bill provides civil penalties for students and schools that suffer harm as a result of a violation of the bill. Such civil actions are required to be initiated within two years after the harm occurred."
Kiggans introduced her bill less than a week after Republican Gov. Glenn Youngkin took office.
Youngkin during his campaign said he does not support allowing trans children to play on sports teams that are consistent with their gender identity. Elizabeth Schultz, an anti-LGBTQ former member of the Fairfax County School Board, has been named the Virginia Department of Education's Assistant Superintendent of Public Instruction.
The General Assembly's 2022 legislative session began on Jan. 12 with Republicans in control of the state House of Delegates. Democrats still control the state Senate, and they have pledged to thwart any anti-LGBTQ bills.
"Let's be clear: This is part of an ongoing, nationwide effort to exclude trans people from enjoying the benefits of sports like their cisgender peers," tweeted the American Civil Liberties Union of Virginia on Friday after Kiggans introduced SB 766. "We won't tolerate this."
🚨ATTN: SB 766 to ban trans kids in Virginia from participating in sports has just dropped.

Let's be clear: This is part of an ongoing, nationwide effort to exclude trans people from enjoying the benefits of sports like their cisgender peers. We won't tolerate this. pic.twitter.com/oSDMvyewge

— ACLU of Virginia (@ACLUVA) January 21, 2022
Comings & Goings
Hazen inducted into Cooperative Hall of Fame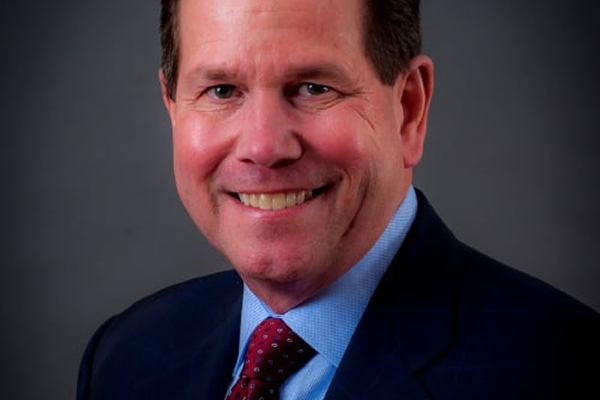 The Comings & Goings column is about sharing the professional successes of our community. We want to recognize those landing new jobs, new clients for their business, joining boards of organizations and other achievements. Please share your successes with us at: [email protected]
The Comings & Goings column also invites LGBTQ+ college students to share their successes with us. If you have been elected to a student government position, gotten an exciting internship, or are graduating and beginning your career with a great job, let us know so we can share your success.
Congratulations to Paul Hazen on his being inducted into the 2022 Cooperative Hall of Fame. On receiving the honor, he said, "I am very lucky to be given the opportunity to combine my work in international development with my volunteer cooperative development work in Washington DC."
Hazen is executive director, U.S. Overseas Cooperative Development Council (OCDC) and has devoted his career to elevating the cooperative voice domestically and internationally. U.S. co-ops include Ace Hardware, Land O'Lakes, Inc., Sunkist, REI and the Associated Press. Hazen helped establish federal legislation promoting rural co-op development.
Prior to joining OCDC, he was CEO of Washington, D.C.-based National Cooperative Business Association CLUSA International. During his 25-year tenure with the organization, he held key positions, including chief operating officer, vice president of public policy, vice president of member services and director of consumer cooperatives.
He worked for Rep. Al Baldus (Wisc.). He was executive director of Rural Housing Inc. in Madison, Wisc., where he developed co-ops and affordable housing projects in rural communities.
As a volunteer, Hazen formed the Community Purchasing Alliance (CPA) with 12 congregations in D.C.  In 2020, CPA secured more than $18.7 million in contracts resulting in an investment of $13 million in D.C.-based small businesses owned by people of color.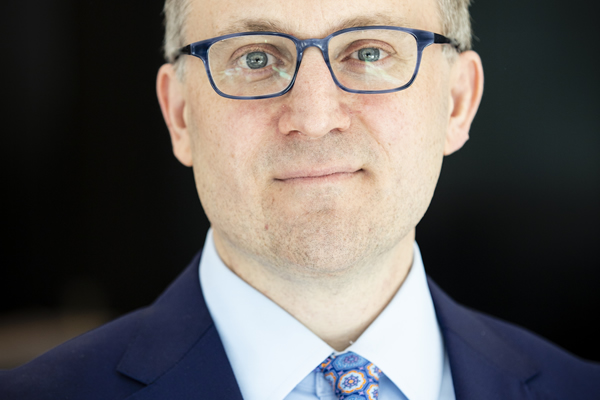 Congratulations also to Ben Finzel, who was inducted into the National Capital Public Relations Hall of Fame. Upon receiving the honor, he said "To be recognized by your peers is wonderful; to be honored by them is amazing. I still can't quite believe I have done enough to be worthy of this recognition, but I know enough to be thankful and appreciative of this high honor. Thank you PRSA National Capital Chapter for including me in such inspiring company; I will be forever grateful."
Finzel is president of RENEWPR, a D.C.-based public affairs, communications consulting firm. In 2004, he helped launch FH Out Front, the first global LGBTQ communications practice at an international firm, Fleishman Hillard, and served as its first global chair. He started DC Family Communicators, a professional networking group for LGBTQ communications professionals. Finzel served on the Victory Campaign Board of the LGBTQ Victory Fund from 2007 to 2017.
His firm is currently celebrating its seventh year in business. To recognize that accomplishment, Finzel is launching an endowed scholarship at his alma mater, Texas Tech University. His business is certified as an LGBT Business Enterprise by the National LGBT Chamber of Commerce.
Judge rules trans teacher's lawsuit against P.G. County can go to trial
Gay man files separate case charging discrimination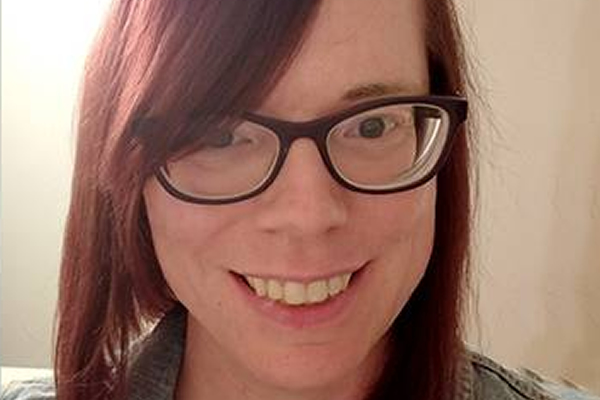 A federal judge in Maryland issued a ruling on Tuesday, Jan. 18, clearing the way for a lawsuit filed by transgender former English teacher Jennifer Eller in 2018 charging the Prince George's County, Md., Public Schools with discrimination and harassment based on her gender identity to proceed to a trial.
In the ruling, Judge Theodore D. Chuang of the U.S. District Court for the District of Maryland denied key parts of several motions filed by attorneys representing the P.G. County Public Schools that in effect called for the dismissal of the lawsuit. The motions, among other things, claimed the lawsuit failed to provide sufficient evidence that Eller was subjected to discrimination and harassment, which forced her to resign due to a hostile work environment.
Chuang also ruled against a separate motion introduced by Eller's attorneys calling for him to issue a summary judgement decision affirming all the lawsuit's allegations that would have ended the litigation in Eller's favor without the need to go to trial.
Eller's lawsuit charges that school officials acted illegally by failing to intervene when she was subjected to a hostile work environment for five years that included abuse and harassment by students, parents, fellow teachers, and supervisors and retaliation by school administrators.
The lawsuit alleges that the school system and its administrators in its actions against Eller violated Title VII of the U.S. Civil Rights Act of 1964, Title IX of the federal Education Amendments Act of 1972, the Equal Protection Clause of the U.S. Constitution, the Maryland Fair Employment Practices Act, and the nondiscrimination provision of the Prince George's County Code.
"We think the judge did as best he could," said Omar Gonzales-Pagan, an attorney with the LGBTQ litigation group Lambda Legal, which, along with the D.C. law firm Arnold & Porter, are representing Eller in her lawsuit.
"The takeaway is that the case is now in a posture to proceed to trial," Gonzales-Pagan told the Washington Blade. "The court found that the alleged facts and the information as discovered throughout the case in the discovery process is sufficient to allow a jury to find whether Jennifer Eller was subjected to a hostile work environment and constructive discharge and retaliation unlawfully by the defendants," he said.
By the term constructive discharge, Gonzales-Pagan was referring to the lawsuit's charge that Eller was forced to resign from her teaching job in 2017 after being diagnosed with post-traumatic stress disorder due to the alleged abuse she faced on the job.
P.G. County Public Schools officials have declined to comment on the lawsuit on grounds that the school system has a longstanding policy of not discussing pending litigation. However, in its response to the lawsuit in court filings, school system officials have denied Eller's allegations of discrimination, harassment, and retaliation.
"For years, I was aggressively misgendered, attacked and harassed in the hallways and even in my own classroom by students, peers and supervisors," Eller said in a statement released by her attorneys.
"My pleas for help and for sensitivity training on LGBTQ issues for students and staff, were ignored," Eller said in her statement. "The relentless harassment stripped me of the joy of teaching and forced me to resign," she said. "It is time for Prince George's County Public Schools to be held accountable."
The lawsuit says the harassment and discriminatory action against her began in 2011 when she began presenting as female during the school year. It says school officials initially responded to her complaints about the harassment by demanding that she stop dressing as a woman and return to wearing men's clothes, which she refused to do.
In a separate action, gay former Spanish teacher Jared Hester filed on his own without an attorney a lawsuit in the Maryland federal court charging the P.G. County Public Schools with failing to take action to prevent him from being subjected to discrimination and harassment similar to some of the allegations made in Eller's lawsuit.
Hester told the Blade that he was subjected to harassment by students who repeatedly called him "faggot," but school officials, including the principal of the middle school where he taught, refused to take action to stop the harassment.
He provided the Blade with copies of earlier complaints he filed against school system officials with the U.S. Equal Employment Opportunity Commission (EEOC), the Maryland Commission on Civil Rights, and the P.G County Public Schools' internal Office of Equity Assurance. Each of the three agencies issued rulings against Hester's complaints, with two of them saying sufficient evidence could not be found to support his allegations.
The EEOC, in a Nov. 3, 2021 "dismissal" notice, told Hester the EEOC "will not proceed further with its investigation, and makes no determination about whether further investigation would establish violations of the statute." The notice added, "This does not mean the claims have no merit" or that the respondent, meaning the P.G. County Public Schools, "is in compliance with the statutes."
The notice did not give a reason for why it chose to end its investigation into Hester's complaint, but it said his filing with the EEOC cleared the way for him to file a lawsuit to further his case against the school system.
Hester told the Blade he reached out to Lambda Legal to represent him in his lawsuit, but the LGBTQ litigation group declined to take on his case without giving a reason. Gonzalez-Pagan, the Lambda attorney working on the Eller case, said he was unfamiliar with Hester's request for representation. Another Lambda official couldn't immediately be reached to determine the reason for its decision not to represent Hester.