Full reopening of bars, clubs boosts Pride celebrations
June 11 marks end to nearly all COVID restrictions in D.C.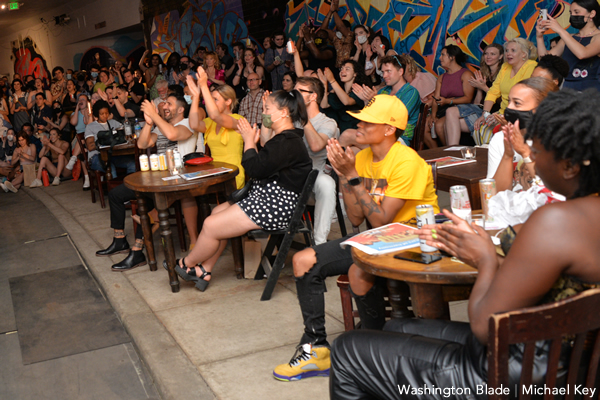 Some owners of D.C. gay bars have said Mayor Muriel Bowser's announcement on May 10 that the city's restaurants and bars could resume operations at full capacity and return to pre-pandemic operating hours on May 21 caught them by surprise.
After several months of business shutdowns followed by a partial reopening with strict limits of only 25 percent of the normal number of customers inside bars and restaurants, a ban on standing in bars or being served while sitting at a barstool, the mayor's reopening order left many bars and restaurants short on servers and bartenders.
But nearly everyone associated with D.C. gay bars who spoke with the Washington Blade — including owners, employees, and customers — have said they were ecstatic to see a full reopening after more than a year of COVID-related restrictions and hardship.
"We didn't really open at a 100 percent capacity," said John Guggenmos, co-owner of the D.C. gay bars Trade and Number 9, immediately after Mayor Bowser issued her full reopening order. Like other bar owners, Guggenmos said Trade and Number 9 had to bring back employees who had to be let go due to the shutdowns and operating restrictions over the past year.
"But you know, seeing people again, hearing the stories of some of the struggles they went through, and our customers just talking to each other and saying how glad they are to be back gave us a sense of our community and how much we are more than just four walls and some chairs and music," Guggenmos said.
Dito Sevilla, who works as bar manager at the 17th Street restaurant Floriana, and as longtime host of the restaurant's lower-level space known as Dito's Bar, said the May 21 lifting of COVID restrictions has returned business to pre-pandemic levels.
"We were not fully staffed on day one either," Sevilla told the Blade. "Everyone had to work a little extra," he said. "And that was OK with them because they had gone without working for so long that working some extra shifts that week wasn't going to hurt anyone. They were thrilled to do it."
Doug Schantz, owner of the U Street, N.W. gay sports bar Nellie's, said he too was caught off guard by the short advance notice of the mayor's May 21 full reopening of restaurants and bars but like other bar owners said he is pleased that the full reopening has come to D.C.
He said Nellie's put in place a "soft" reopening on May 21, with operations limited to his second-floor space that has a roof deck and he continued to close at midnight instead of the resumption to normal closing times with the mayor's order at 2 a.m. on weekdays and 3 a.m. on weekends.
Schantz said he timed his full reopening to take place this weekend to coincide with the kickoff of the city's LGBTQ Pride events. And by July 1, he said, Nellie's will resume its popular drag brunch.
"We're taking it one step at a time, but so many people were happy to be back," he said. "They want to be back to normal."
David Perruzza, owner of the Adams Morgan gay sports bar Pitchers and its adjoining lesbian bar A League of Her Own, said he and his regular customers, many of whom continued to show up at the two bars during the height of the pandemic restrictions, are delighted over the full reopening. Like several of the other bar owners, Perruzza said he will continue to operate outdoor seating under the "streetery" program the city established when indoor seating was initially banned and later resumed at just 25 percent capacity.
One COVID-related rule remaining in place for bars and restaurants, which is expected to be lifted soon, is the requirement that bars and restaurants obtain a name and phone number for at least one person entering as part of a group and for each individual entering for contact tracing purposes in the event someone tests positive for COVID on the day the customer was present. The city's Alcoholic Beverage Regulation Administration, which initiated the requirement during the height of the pandemic, was expected to end the requirement in the next few weeks, according to sources familiar with ABRA.
In addition to the full reopening of bars and restaurants on May 21, the city has cleared the way for the full resumption of large indoor and outdoor events on June 11, including parades and sports stadiums. That development has prompted D.C.'s Capital Pride Alliance, the group that organizes the city's LGBTQ Pride events, to add to this week's Pride events a June 12 Pride Walk, which will begin at Dupont Circle at noon and travel to Logan Circle before heading south to Freedom Plaza, where a rally will take place.
"The excitement has been palpable since bars and restaurants in D.C. recently reopened at full capacity and without limit or activity restrictions," said Mark Lee, coordinator of the D.C. Nightlife Council, a local trade association representing bars, restaurants, and nightclubs.
"The enthusiasm is especially evident at LGBT venues, with long lines common after a long period of shutdowns and slowdowns," Lee said. "The celebration will expand on June 11 when nightclub-licensed dance clubs fully reopen, and large music venues begin hosting tour acts and special shows in the coming days."
But Lee said a "flip side" to the reopening celebrations is the reality that many bars, restaurants, and nightclubs must grapple with a massive debt burden of back-rent owed to landlords that threatens their survival.
Lee and others point out that the forced shutdowns and capacity restrictions that these mostly small businesses have faced during the pandemic resulted in a drastic reduction in revenue that forced them to rely on local D.C. and federal COVID moratoriums on evictions for commercial and residential tenants. With the moratoriums ending, the businesses must now repay the back rent owed that Lee says often exceeds $100,000 or more.
"That's why the D.C. Nightlife Council and the Restaurant Association of Metropolitan Washington are urging Mayor Bowser and the D.C. Council to utilize a small portion of the city's federal relief monies to create a Rent Relief Fund for local establishments facing unsustainable past-due lease obligations," Lee said.
Perruzza said that in addition to facing back rent payments related to the pandemic, he and other bar and restaurant owners had to pay D.C. property taxes under their lease agreements at a time when their revenue was greatly suppressed from the pandemic. He said he believes he will be able to cope with the rental payoff, but the relief fund proposed by Lee and others would be immensely helpful for his and other struggling small businesses.
Bowser and members of the D.C. Council have said they were considering the relief proposal.
"We're thankful for the support the community showed throughout the pandemic and the eagerness to want to get back to us," said Guggenmos of Trade and Number 9. "We are thrilled and it's great seeing everyone, but it doesn't mean the sleepless nights are over," he said in referring to the rental debt and other COVID-related expenses that his clubs continue to face.
Among the other D.C. gay bars whose representatives or customers said they are pleased over the reopening at full capacity include Uproar, Dirty Goose, JR.'s, Larry's Lounge, Window's, Annie's Paramount Steakhouse, Duplex Diner, and Freddie's Beach Bar in Arlington, Va.
Lee said the downtown D.C. nightclub Sound Check at 1420 K St., N.W., was scheduled to resume its weekly Avalon Saturday "gay" nights on June 12. Before being put on hold during the pandemic, the event featured drag shows and dancing.
Comings & Goings
Umana named associate with Gustafson Guthrie Nichol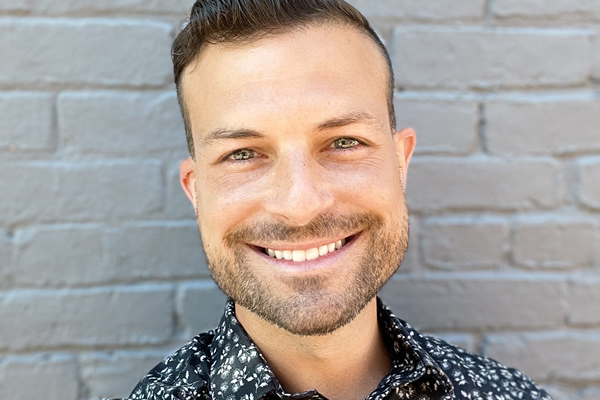 The Comings & Goings column is about sharing the professional successes of our community. We want to recognize those landing new jobs, new clients for their business, joining boards of organizations and other achievements. Please share your successes with us at: [email protected]. 
Congratulations to Wolfgang Umana on being named an associate with Gustafson Guthrie Nichol (GGN). He has been with them for more than five years and is currently its D.C. studio's office manager.
"I am honored to become GGN's newest Associate," Umana said. "I have the glorious privilege of supporting GGN's continuing dedication to progress, inclusion, social justice, sustainability, and beautification of the world we live in."
Umana also works with NBR Computer Consulting as an LLC Computer Technician consultant. He has experience in social media, communications, outreach, and technical services, and provides a dynamic approach to the fast-changing world of technology. NBR Computer Consulting, LLC is a gay-owned business. 
Umana has also served as D.C. Army National Guard Director of Environmental Affairs and with EMS Consultation Services.
He has his bachelor's in Environmental Science & Public Policy, Human and Ecosystem Response to Climate Change, from George Mason University.
Capital Pride bids for D.C. to host World Pride 2025
International event draws thousands of visitors
The Capital Pride Alliance, the group that organizes D.C.'s annual LGBTQ Pride events, announced on Sept. 21 that it has submitted a bid to host 2025 World Pride, the international Pride event that draws thousands of participants from throughout the world to the host city.
The announcement by Capital Pride says its bid to host the event in D.C. notes that the event, among other things, would commemorate the 50th anniversary of D.C.'s first LGBTQ Pride event in 1975, which began as a block party near Dupont Circle.
World Pride is licensed and administered by the international LGBTQ organization InterPride. The World Pride events themselves, which usually take place every other year, are organized by InterPride's member organizations such as Capital Pride Alliance.
The Capital Pride announcement notes that World Pride "promotes visibility and awareness of lesbian, gay, bisexual, transgender, intersex and queer (LGBTIQ+) issues on a global level." The announcement adds, "World Pride events include parades, marches, festivals and other cultural activities often enjoyed at Pride celebrations, along with other components such as a human rights conference and large-scale opening and closing ceremonies."
The InterPride website says the deadline for submitting a bid for the 2025 World Pride has passed. It says D.C.'s Capital Pride and Kaohsiung Pride, located in the large Taiwan port city of Kaohsiung, are the only two remaining cities in competition for hosting the 2025 World Pride.
Ryan Bos, Capital Pride's executive director, said InterPride was expected to make its decision on which of the two cities to select sometime in November of this year.
"A recent study conducted by Booz Allen Hamilton revealed that the annual Capital Pride Celebrations, during normal years, result in approximately $371 million in positive economic impacts to the region, a number that may be doubled if the organization is awarded the prestigious event," the Capital Pride statement says.
The 2021 World Pride took place earlier this year in Copenhagen, Denmark. The 2019 World Pride was held in New York City to commemorate the 50th anniversary of New York's Stonewall riots, which many activists consider the start of the modern LGBTQ rights movement.
InterPride says the 2023 World Pride will take place in Sydney, Australia.
Va. county supervisors back resolution against 'required' pronoun questions
Unanimous vote in Stafford County allows school defunding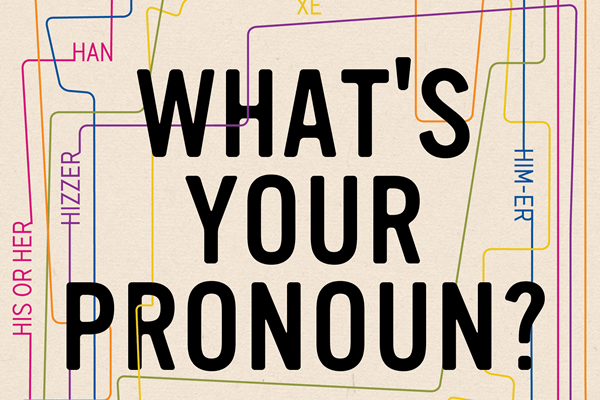 The Stafford County Board of Supervisors on Tuesday unanimously approved a resolution that gives it the authority to deny funds to schools that require students to give their pronouns and teach the 1619 Project and critical race theory.
The resolution denounces "the teaching of the 1619 Project and critical race theory (CRT) and related principles in Stafford County Public Schools," and states the board does not support Stafford County Public School students "being required to identify their chosen pronouns."

The approved document had been updated to change "requested" to give pronouns to "required."

Republican Supervisor Gary Snellings told the board he brought the resolution forward, which passed by a 6-0 vote margin, in response to communication from parents. One supervisor was not present.

Snellings called critical race theory "racism." He also called the New York Times' 1619 Project published on the 400th anniversary of the arrival of enslaved Africans to the Virginia colony a "theory."

Critical race theory is not taught in Virginia public schools, but a state law passed in 2020 requires local school boards to adopt policies that are more inclusive for transgender and non-binary students that follow, or exceed, guidelines from the state's Department of Education.

Snellings said the problem with preferred pronouns was in requiring students to give them. He said that was not in the governing Virginia law.

"This (resolution) does not eliminate anything. It just follows state law," Snellings said.

A Virginia court in July dismissed a lawsuit that challenged the Department of Education's guidelines for trans and non-binary students. Equality Virginia and the American Civil Liberties Union of Virginia were parties to the amicus brief in support of the protections.

"We are deeply disappointed that these adults made such a hateful decision for kids in the community," tweeted the ACLU of Virginia in response to the board's vote.