Opinion | Pulse shows that out of tragedy, there can be triumph
Gun reform now a top priority of LGBTQ movement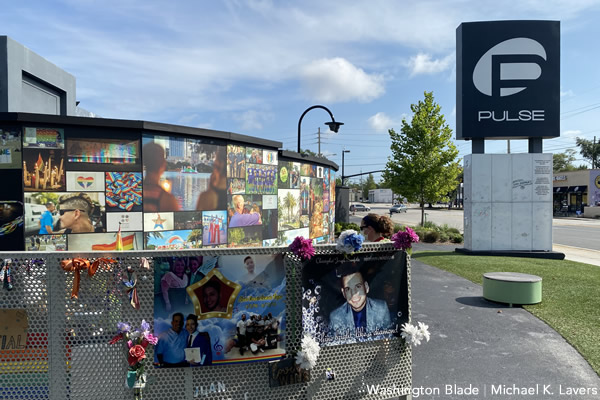 It's been 5 years since 49 people were killed and 53 others were injured when a man armed with an assault rifle, large capacity magazines, and a heart full of hate attacked the Pulse nightclub in Orlando, Florida. On June 12th, 2016, Pulse became the second deadliest mass shooting in U.S. history.
It's been 5 years since the families and friends of those taken that night have heard their laughs, seen their smiles, or held their hands. It's been 5 years that the survivors have had to relive their trauma of that fateful night. Saturday marks 5 years since this deadly attack and it is a time we can reflect on the lives lost, those injured, the progress made since the attack, and what we all can do to fight for commonsense gun reform to make our country a safer place.
This tragedy struck at the heart of the LGBTQ community, both in Orlando and around our country, happening right in the middle of Pride month. While this is a somber anniversary that we must honor and remember the tragedy, it is also a time to reflect on what our community has accomplished as a result of this horrific event. While we grieve for those we lost, today there is hope. Out of the tragedy, a movement was born in the LGBTQ community to fight for gun reform, led by groups such as the Pride Fund to End Gun Violence, which was established within days of the shooting. It includes Pulse survivors, family members of those killed in the attack, and key stakeholders. Working at the state and federal level, this new generation of activists are mobilizing and advocating for change to honor those lost with action. Through political action, advocacy, and recruiting new activists to the gun reform fight, the Pride Fund, other groups, and the LGBTQ community as a whole are honoring the legacy of the Pulse victims through meaningful action. The mission of Pride Fund is year round, working daily to enact gun reform, elect gun safety champions at the state and federal level, and advocating for change all over the country.
As we look back over the last five years there have been some significant accomplishments that reflect the hard work that has been done since the tragedy.
First, prior to Pulse, gun reform was not one of the top priorities among the LGBTQ community. Immediately following the shooting, our community began to have conversations about this critical topic and learn about the current efforts underway to change our gun laws. I created Pride Fund to End Gun Violence as an organization to spearhead our community's efforts and harness the political power of the LGBTQ community to create change. Whereas gun reform was not a top priority before, public polling has shown in the years since that gun reform is now a top priority for LGBTQ voters. We are holding our political candidates to a certain standard and pushing them to make gun reform a priority. As a community, we are targeting some of the worst elected officials at the state and federal that are NRA backed cronies who stand in the way of legislative change. Pride Fund has been involved in over 125 political races around the country since our creation, and we have helped kick some of the worst Republicans out of office, replacing them with gun safety champions.
Second, we have witnessed many of those personally impacted by the tragedy, the survivors, the family members and friends of those killed, and key stakeholders like the owner of Pulse, become national activists in this cause. They have stepped beyond their own personal pain to take on leadership roles, speak about their experiences and the need for change in the media, in public forums, political rallies, and in meetings with elected officials. These individuals have refused to sit on the sidelines, they have wanted to honor those lost with action, and they have been doing a stellar job.
Third, Democrats have seized on the issue and made it one of their top priorities – in their campaigns and in elected office. The 2018 election was the first time gun reform was a key issue, not only on the campaign trail, but by voters. With Democrats winning the House of Representatives, bills started to finally pass to address gun reform, however the Senate stopped its movement. Now with Democrats controlling the House, Senate, and White House, we are in the greatest position to enact change. We just have to work hard in the Senate. For the first time in recent history, the CDC has received funding to study gun violence. A major win! With the election of President Biden, he is acting within his power to make our country safer. He has announced a series of initial actions and subsequent items have taken place. Most recently, the ATF has issued a proposed rule to stop the proliferation of "ghost guns," and in his budget request for next year, he has included a $232 million dollar increase in funding for the DOJ and HHS to tackle gun violence.
Fourth, in a significant move by Congress in recent days, the House and Senate have voted to designate a Pulse National Memorial site.
Out of tragedy, there can be triumph, and the Pulse tragedy has certainly shown this to be true.
As we reflect on this 5th anniversary, take a moment to think about this loss of life, remember the victims, and think about all of the people around you that you want to protect from gun violence, then take action by getting involved with Pride Fund to End Gun Violence by visiting www.pridefund.org.
To get involved, volunteer, or donate to help enact real gun reform, visit our website at PrideFund.org.
Like us on Facebook and follow us on Twitter @Pride_Fund.
Jason Lindsay is founder and executive director of Pride Fund to End Gun Violence, a PAC that supports state and federal candidates who will act on sensible gun policy reforms and champion LGBTQ equality. Lindsay is a seasoned political operative with 16 years of experience working in politics, government, and campaigns. He also served for 14 years in the U.S. Army Reserve and was deployed to Iraq in 2003.
Queer kids are not brainwashed
Trans children are real transgender people, not trend chasers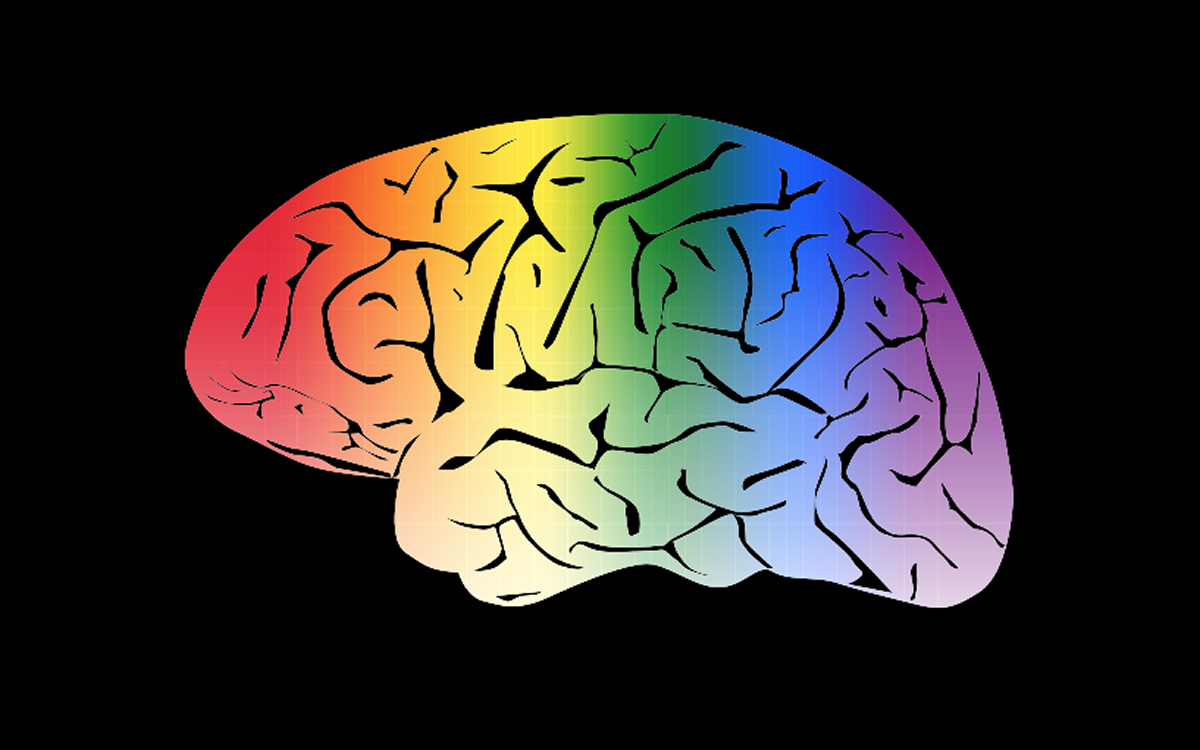 In some conversations with progressive friends, my peers, despite their proclaimed liberal attitudes, voice concern over the fact that children can experiment with gender and sexuality. They say things like "kids are too young to question their gender…that seems dangerous" or "a lot of children are just following gender trends and are not actually trans." Other friends state that they don't believe that transgender children should have access to hormone blockers.
All of these statements are bogus and harmful. Many people who question gender fluidity in children don't realize that they themselves have been brainwashed into thinking, from a young age, that being cisgender and straight is the norm. It should not be the norm. In fact, queerness is ever more common now among Gen Z'ers, and this is because the youth of today are feeling more and more comfortable opening up about their different sexuality and gender from an early age.
Being able to safely come out as trans or gay in high school is an extremely healthy process and greatly improves the mental health of kids who would otherwise struggle. In red states, and conservative high school districts, this kind of coming out is still difficult, and might even be banned in the future, if Republicans continue with their cruel agenda. But there is hope in progressive cities like Portland and New York, where students feel free to question cishet and straight standards.
Much research points to the fact that trans children are who they say they are: real transgender people, and not trend chasers. Kristina Olson, a psychologist at the University of Washington, started running a long-term study on trans youth in 2013. Olson eventually amassed a group of more than 85 trans kids. Olson kept in touch with both the children and their parents over the years. Her team ultimately found that an overwhelming, vast majority of the children stayed consistent with the gender nonconforming identity they chose in childhood. In other words, these trans children were correct about their gender identity from a young age. The notion that children pick up trans identities as a "fad," or are wrong about them, is outdated.
We already know that Republicans are dangerous to trans children, and have already prevented them from receiving health care or playing sports in many red states. But what we need to stop is dialogue from progressive voices that discourages gender fluidity in youth. These statements from otherwise liberal leaning people are contradictory to the very values that Democrats stand for. 
Isaac Amend (he/him/his) is a trans man and young professional in the D.C. area. He was featured on National Geographic's 'Gender Revolution' in 2017 as a student at Yale University. Amend is also on the board of the LGBT Democrats of Virginia. Find him on Instagram @isaacamend.
A rare misstep for the amazing Nancy Pelosi
Taiwan trip a distraction amid good news for Democrats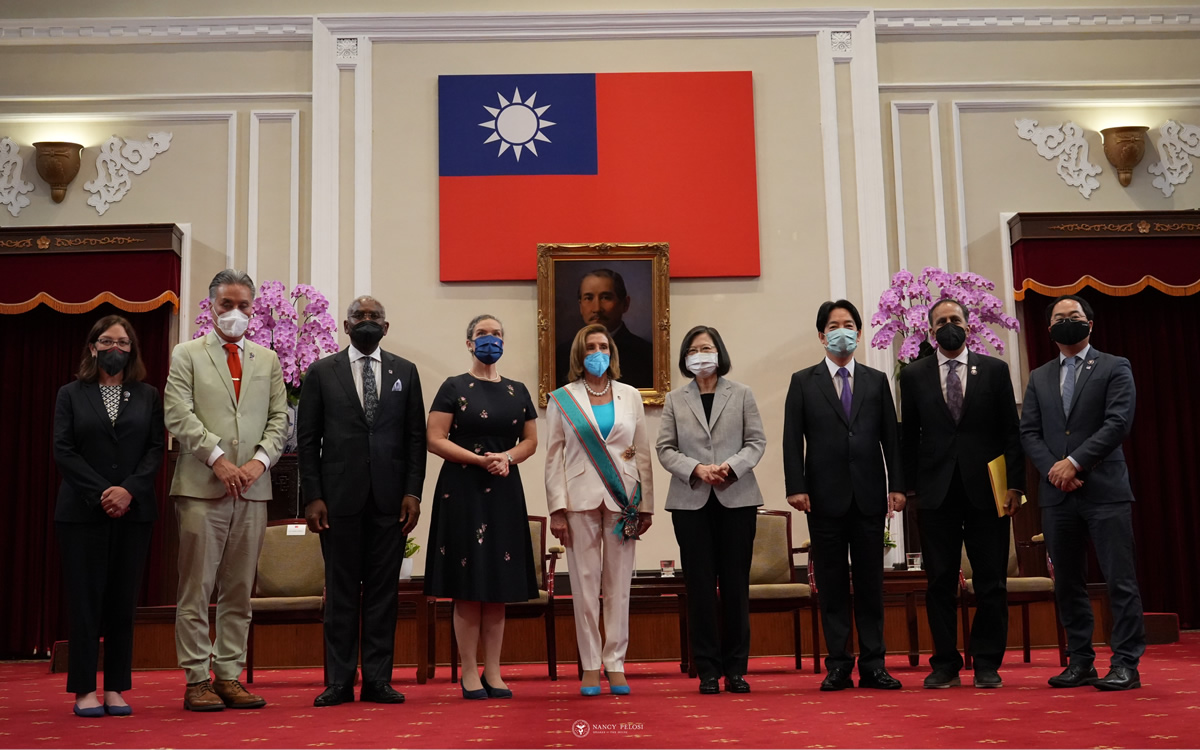 I have always supported House Speaker Nancy Pelosi and continue to do so. She is an amazing woman. She has championed women's rights, LGBTQ rights, the rights of all minorities, and the rights of people with disabilities. She has worked hard to make our country a better and more equal place for all.
So seeing the repercussions of her trip to Taiwan playing out, with even the South Korean president avoiding a meeting with her, she must now realize the visit may have been ill timed. Speaker Pelosi is a smart woman and politician. I assume her insistence on the trip may have been a response to some promises she made to the Chinese community in her district and around the nation. She has always been a strong supporter of human rights and has criticized the Chinese government in the past. She recently tweeted, "28 years ago, we traveled to Tiananmen Square to honor the courage & sacrifice of the students, workers & ordinary citizens who stood for the dignity & human rights that all people deserve. To this day, we remain committed to sharing their story with the world. #Tiananmen30." 
The question some are asking is did this trip do anything for the people of Taiwan or could it potentially hurt the people there and here if China decides to restrict trade and begin new sanctions?
As the Washington Post reported, "The visit lasted barely 19 hours. But Nancy Pelosi's contentious trip to Taiwan was a defining moment in the increasingly bitter rivalry between China and the United States. A fuller picture of the Chinese response will emerge over the coming weeks and months, and there are already signs it will encompass greater economic as well as military coercion. Whatever the final shape of Beijing's retaliation, Pelosi's visit heralds a new phase in China's efforts to control Taiwan's fate — and those measures are likely to increase the risk of conflict with U.S. forces in the western Pacific." The New York Times said,  "Ms. Pelosi's visit was ill timed" and called it "provocative."
I would never question the speaker's commitment to the human rights of the Chinese people. But at this time, as the third in line to the presidency, there may have been some unintended ramifications from what she did and what the implications could be. I think the very unusual may have occurred, and the speaker may not have considered everything. The trip was likely spurred on by her knowledge this is likely to be her last year as speaker and this was the last time she could arrange for such a trip having the clout she does. I think Speaker Pelosi may be thinking about what she did and if it was worth adding this to the international problems the White House is now facing.
We are living in interesting and difficult times. With the help of Speaker Pelosi for the first time in a while the Biden administration and Democrats are having an incredible run of successes here at home. Passing the first gun control bill in decades, the infrastructure bill, the chips bill, and now the Senate has passed the "Inflation Reduction Act of 2022" as a reconciliation package. The nation added 528,000 new jobs in July and unemployment is at the lowest it has been, matching pre-pandemic times, at 3.5%. Gas prices are steadily going down and inflation has likely peaked. Then there is the vote on the abortion amendment in Kansas, which the pro-choice side won by nearly 60/40 in a landslide definitely not predicted in that very red state. So, poking the Chinese at this time, generating negative headlines, doesn't make much sense. I hope it will be only a blip in time.
This week we will see Pelosi do what she does best. She will move the House of Representatives to pass impactful legislation. She will keep her small Democratic majority together to pass the 'Deficit Reduction Act of 2022' and send it on to the president to sign. In 2018, she cut a deal to become Speaker for two more terms. That time is now coming to an end. If the Democrats manage to hold the House of Representative much of the credit must go to her. Should she then actually leave the speakership, the next speaker will have the unenviable task of trying to fill those four-inch stiletto heels. 
Peter Rosenstein is a longtime LGBTQ rights and Democratic Party activist. He writes regularly for the Blade.
Monkeypox is a gay thing — we must say it
Will there be stigma, judgments, and homophobia? Of course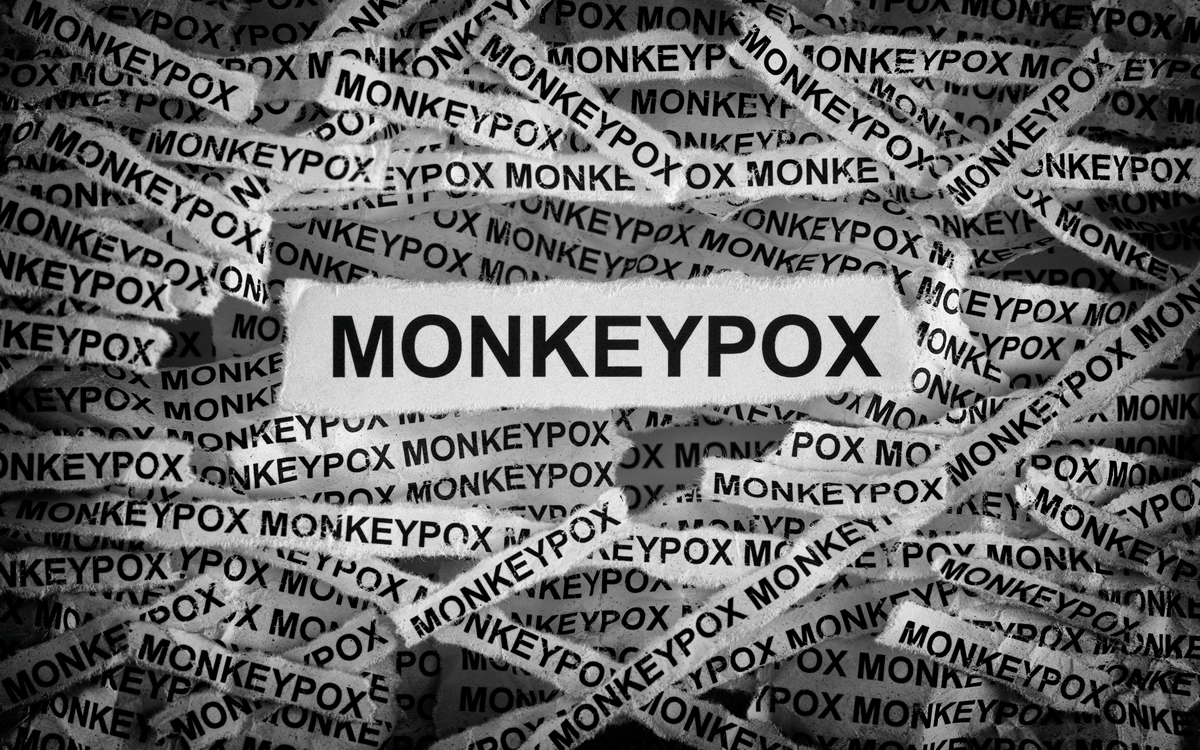 The mainstream media and public health officials are being so damn careful not to label monkeypox "a gay disease" that they're doing a disservice to the gay men who most need important information about the outbreak – while misleading everybody else.
In a July 28 New York Times story of the excruciating symptoms and lack of care available for those with monkeypox in that city, the sexuality of the men profiled isn't referenced until 11 paragraphs into the story, and even then it refers to them as "men who have sex with men," which is technically correct but dodgy. Moreover, the article, which supposedly addresses barriers to care, ignores the fact that gay men routinely experience apathy and even judgment from health providers.
Other media stories, and statements from the Centers for Disease Control and Prevention, have mentioned monkeypox cases in the context of "the LGBT community." Really? Should lesbians be lining up for a monkeypox vaccine, whenever the heck they become widely available? This is happening to gay men. Say it.
Journalist Benjamin Ryan, in his excellent Washington Post opinion piece, draws a hard line between attempts not to unnecessarily stigmatize gay men and the importance of telling the truth about monkeypox, writing that "public health officials cannot be expected to police the public's reactions to epidemiological facts."
Ryan lays out those facts plainly:
Here is what we can discern from data collected about monkeypox so far: This viral outbreak isn't just mostly occurring among men who have sex with men. The confirmed cases, at least to date, have consistently almost entirely occurred among this demographic, which accounts for 96 percent or more of diagnoses where data are available.
Per capita, the few monkeypox cases in women and children remain minuscule compared with the rate among gay and bisexual men. Of course, substantial transmission could always occur among such other groups. But researchers at the WHO and elsewhere have speculated that the monkeypox reproduction rate will likely remain significantly lower in such demographics — meaning the virus will more likely hit transmission dead ends among them than among gay and bisexual men.
An uncomfortable truth, one documented in peer-reviewed papers, is that sexual behaviors and networks specific to gay and bisexual men have long made them more likely to acquire various sexually transmitted infections compared with heterosexual people. This includes not only HIV, but also syphilis, gonorrhea, chlamydia, hepatitis B and sexually transmitted hepatitis C.
Global public health experts agree that skin-to-skin contact in the context of sexual activity between men has been the principal driver of the monkeypox outbreak, at least thus far.
Such experts have also asserted that the risk of monkeypox to the broader population not having multiple sex partners remains low — even "very low." This is hopeful news, and the wider public deserves to be reassured accordingly. Assuaging fears of contagion will help fight unhelpful hysteria and prevent gay and bisexual men from being subjected to even greater stigma should they be painted as culprits of the spread of virus to others.
Monkeypox didn't begin with gay men, that much is true. As Yale infectious disease expert Gregg Gonsalves explained to the New York Times, "This is not a gay disease; it has been circulating in West and Central Africa for many years… What likely happened, in this case, is that somebody who had monkeypox had a lesion and showed up at a gay rave in Europe, and it spread to those in that social and sexual network."
Whatever the origins, we're now dealing with an outbreak almost entirely limited to gay men in the United States and Europe. And that is worth saying explicitly.
Why? Because identifying those at risk and getting information to them is a basic public health strategy for containing an outbreak. Gay men are getting monkeypox and suffering greatly. When gay men understand the threat, we are more likely to take precautions, get vaccinated, or be informed about treatment.
Will there be stigma and judgements and homophobia? Of course. And we'll have to deal with that. But that doesn't mean we bury crucial facts in vague, evasive messaging.
Monkeypox is a gay thing. That's the truth.
Mark S. King is an award-winning blogger, author, speaker, and HIV/AIDS activist who has been involved in HIV causes since testing positive in 1985.