National LGBTQ Task Force welcomes new leadership
Mayra Hidalgo Salazar named deputy executive director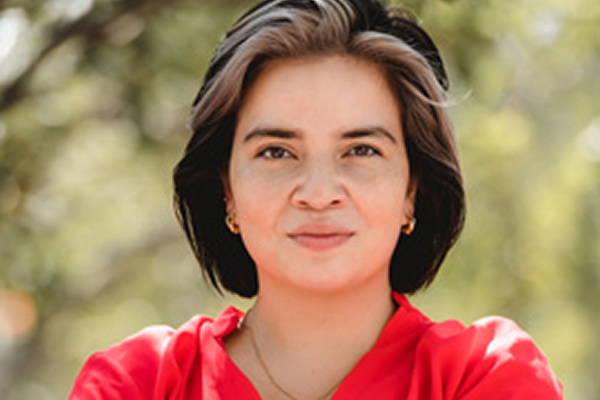 Earlier this month, the National LGBTQ Task Force named Mayra Hidalgo Salazar as its new Deputy Executive Director. Hidalgo Salazar joined the then newly appointed Executive Director Kierra Johnson as part of the Task Force's new and growing leadership team that will continue to advocate for LGBTQ individuals across the country while paying close attention to intersectionality as a crucial component of LGBTQ activism.
As part of a statement released by the Task Force, Hidalgo Salazar said, "I am overjoyed to stand on the shoulders of the giants, elders in our movement who started the National LGBTQ Task Force over 40 years ago. The seeds that the Task Force has planted in training and developing LGBTQ+ leaders for nearly 5 decades are in full bloom."
As Hidalgo Salazar embarks on this new journey, it is clearer for her that fighting for LGBTQ rights is important now more than ever.
Hidalgo Salazar was introduced to LGBTQ activism at age 17. She worked on the Trail of Dreams in 2010, a 1,500-mile walk from Miami to Washington, D.C., in support of immigrant rights. The Trail of Dreams's goal, according to Amnesty International, was to "[raise] awareness about broken U.S. immigration laws and to demand fair and humane immigration law and policy."
During her time working on this campaign, Hidalgo Salazar became more personally acquainted with the concept of intersectionality, in addition to her basic academic understanding of the concept.
"Before I could really understand what intersectionality meant…this campaign really showed me, in action, a great example of what it looks like to support people and support our community, which is not living single-issue lives," said Hidalgo Salazar. "Two of the walkers [at the Trail of Dreams] were actually a queer couple: Isabel Sousa Rodriguez and Felipe Matos, and, it's interesting because all of the demands that the campaign was making people really understood them as solely immigrant rights or immigrant justice issues."
This realization, showed Hidalgo Salazar that to adequately advocate for the LGBTQ community, activists must recognize that LGBTQ individuals inhabit multiple identities, such as undocumented immigration status, that shape their realities as members of the queer community.
Being a young activist did not come without its challenges for Hidalgo Salazar. She acknowledges that while passionate about her work, she was not prepared for the emotional baggage that accompanies leadership.
"I will say that now at 29, I can recognize that I wasn't emotionally prepared for a lot of things leadership would bring my way," said Hidalgo Salazar. "I was part of the first generation of undocumented people in Florida that started coming out publicly, and it was a very different time for immigrant justice than it is now."
Hidalgo Salazar further remarked, "There were so many people who were afraid and even outraged, people who said 'No don't do that; you can't do that; you're putting yourself at risk; you're putting yourself and your family in danger' and, I think so many of us were at a place where our current existence was unbearable."
Hidalgo Salazar is grateful that she did not let those remarks cloud her vision and stand in the way of the work she was doing. Given this, her main advice to young and upcoming activists is to "actively listen and carve your own path" amid people whose relationship to risk will force them to impose their problems on young activists. Simultaneously, she also believes in practicing self-care as it establishes longevity within the activism world.
"I can't tell you how many gifted, incredible organizers I know who have burned out before they were even 25. There's environmental reasons for this and also, it's about how we hold — or don't — our boundaries. So, self-care is really important," said Hidalgo Salazar.
Spearheading new era of leadership
As Hidalgo Salazar embarks on her new role with the LGBTQ Task Force, one of the goals at the forefront of her mind is to "level-up" the work that has already been done by her predecessors and existing leaders within the LGBTQ activism space.
"I think [that in] any role I undertake, it's super important that I'm building a bench, that I am leveling up the existing leaders. That's just important for me when I think about the longevity of this work and really building a culture of passing on the torch and normalizing it," said Hidalgo Salazar.
Hidalgo Salazar will also support Kierra Johnson's vision to build the Task Force's organizing efforts, and better train, support, and defend local grassroots power. Having worked with undocumented youth at United We Dream as the development director, Hidalgo Salazar understands the importance of having an organized front of directly impacted people ready to mobilize and hold those in power accountable.
"The Task Force used to have a field organizing team that was in the double digits in the '80s and '90s. Right now, our organizing team is three people, and as we've seen these past four years, no one advancement and policy is actually ensured unless we have an organized base of grassroots leaders," said Hidalgo Salazar. "So, part of what Kierra Johnson is wanting to settle down at the Task Force is really building out [our] local organizing arm."
In addition to this, Hidalgo Salazar brings a deep understanding of America as it exists today and how integral youth are to mobilizing masses to demand change. She is aware of the power and fervor Generation Z possesses and how this passion has become one of the main driving forces of modern day activism.
"[Young people] are at the forefront of social change across so many different issues from climate change, to immigrant justice, to uprisings against police brutality, and so many more," said Hidalgo Salazar. "We are forging a future for ourselves and we're inviting people to come with us; and we're going [in full force]."
Ultimately, Hidalgo Salazar's work will be aimed at preserving and continuing the tradition at the Task Force of approaching LGBTQ activism and advocacy with a strong consciousness surrounding intersectionality, a tradition that she appreciates.
"I think the Task Force has done such an amazing job at really focusing not just on how different genders and sexualities are criminalized, but also working from this place of really innovating and creating a space where folks can enter a sex-positive framework really young," said Hidalgo Salazar.
Hidalgo Salazar's modus operandi will focus on participating in an exercise where LGBTQ individuals outline and work toward what they would like their liberation to look like.
"I think it's about being able to articulate the alternative worlds we want to live in. And when I think about intersectionality at the Task Force, we have the first-ever Black bisexual woman and the first woman with an undocumented immigrant experience in leadership," said Hidalgo Salazar. "So, there's so much opportunity for us to really leverage our own stories so that more people that maybe didn't see themselves as part of the LGBTQ movement per se, can see this work as relatable."
Biden, Harris, deliver remarks for White House Office of Gun Violence Prevention
Pulse survivor Brandon Wolf among those who spoke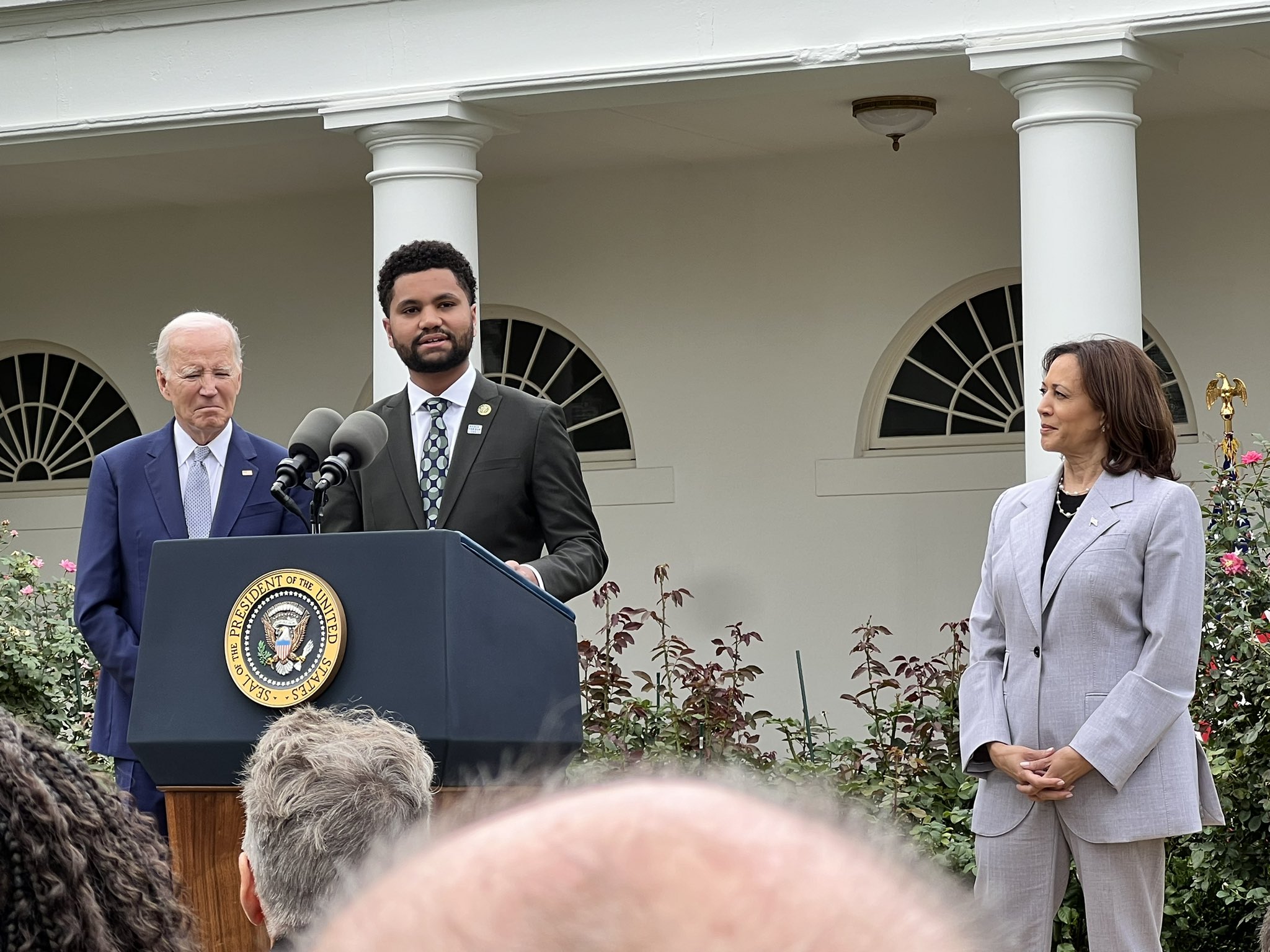 President Joe Biden, Vice President Kamala Harris, and U.S. Rep. Maxwell Frost (D-Fla.) addressed an audience from the Rose Garden of the White House on Friday to honor the establishment of a first-ever White House Office of Gun Violence Prevention.
In a press release Thursday announcing the move, the administration said its aim is to implement and expand the provisions of last year's Bipartisan Safer Communities Act along with those contained in the president's executive orders targeting issues of gun violence.
Additionally, Biden explained in his remarks, the office will coordinate more support for survivors, families and communities, including mental health services and financial aid; identify new avenues for executive action; and "expand our coalition of partners in states and cities across America" given the need for legislative solutions on the local and state level.
Harris, who will oversee the office, pledged to "use the full power of the federal government to strengthen the coalition of survivors and advocates and students and teachers and elected leaders to save lives and fight for the right of all people to be safe from fear and to be able to live a life where they understand that they are supported in that desire and that right."
The vice president noted her close experiences with the devastating consequences of gun violence in her work as a federal prosecutor, San Francisco district attorney, California attorney general and in her current role.
Biden's comments also included highlights of his administration's accomplishments combatting gun violence and a call to action for Congress to do more. "It's time again to ban assault weapons and high capacity magazines," he told lawmakers.
The president also credited the the work of advocates including those who were gathered at the White House on Friday: "all of you here today, all across the country, survivors, families, advocates — especially young people who demand our nation do better to protect all; who protested, organized, voted, and ran for office, and, yes, marched for their lives."
Taking the stage before introducing Biden, Frost noted that "Right before I was elected to Congress, I served as the national organizing director for March for Our Lives, a movement that inspired young people across the nation to demand safe communities."
"The president understands that this issue especially for young people, especially for marginalized communities, is a matter of survival," the congressman said. And the formation of this office, "comes from Pulse to Parkland," he said, adding, "we fight because we love."
Human Rights Campaign National Press Secretary Brandon Wolf, a survivor of the 2016 Pulse nightclub shooting, which was America's second deadliest mass shooting and the deadliest against the LGBTQ community, shared a comment with the Washington Blade after Friday's ceremony:
"Seven years ago, when my best friends and 47 others were murdered at our safe place — Pulse Nightclub — we promised to honor them with action. This is what that looks like. This deep investment in the fight to end gun violence matters, and I cannot wait to see Vice President Harris lead these efforts. We can blaze the path toward a future free of gun violence. And today marked an important step in that direction."
Federal judge: drag is 'vulgar and lewd,' 'sexualized conduct'
Ruling 'bristles with hostility toward LGBTQ people'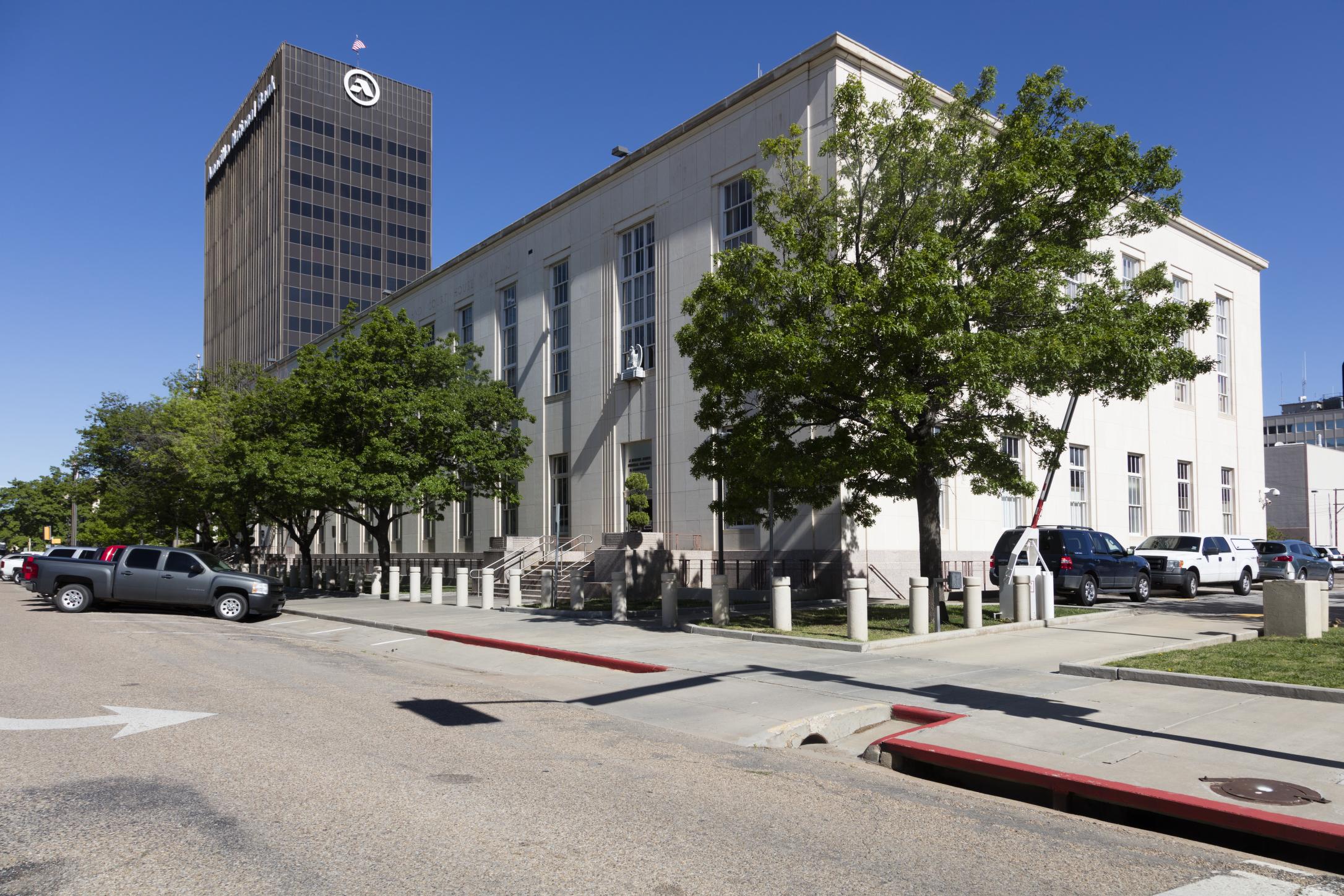 Judge Matthew Kacsmaryk of the U.S. District Court for the Northern District of Texas issued a ruling Thursday denying relief to a group of university students who sought to host a drag show over the objections of their school's president.
A Trump appointed jurist with deep ties to anti-LGBTQ and anti-abortion conservative legal activists, Kacsmaryk argued that drag performances probably do not constitute speech protected by the First Amendment.
As Slate Senior Writer Mark Joseph Stern wrote on X, this conclusion "conflicts with decisions from Texas, Florida, Tennessee and Montana which held that drag is constitutionally protected expression."
"It also bristles with undisguised hostility toward LGBTQ people," he added.
Kacsmaryk's 26-page decision describes drag performances as lewd and licentious, obscene and sexually prurient, despite arguments the plaintiffs had presented about the social, political, and artistic merit of this art form.
Judge Matthew Kacsmaryk refuses to grant relief to Texas college students who may be punished for hosting a drag show.

His condemns drag as "vulgar and lewd" "sexualized conduct" that harms children and is likely unprotected by the First Amendment. https://t.co/UPeolMfGON

— Mark Joseph Stern (@mjs_DC) September 22, 2023
As the Human Rights Campaign recently wrote, "drag artists and the spaces that host their performances have long served as a communal environment for queer expression."
The group added, "It is a form of art and entertainment, but, historically, the performances haven't only served to entertain, but also to truly advance the empowerment and visibility of LGBTQ+ people."
Nevertheless, anti-LGBTQ conservative activists and organizations have perpetuated conspiracy theories about members of the community targeting children for sexual abuse including by bringing them to drag performances.
Among these is a group with ties to the Proud Boys that was cited by Kacsmaryk in his ruling: Gays Against Groomers, an anti-LGBTQ and anti-transgender extremist group, according to the Anti-Defamation League and Southern Poverty Law Center.
Harris to oversee White House Office of Gun Violence Prevention
Goal is to implement and expand upon legislation, executive actions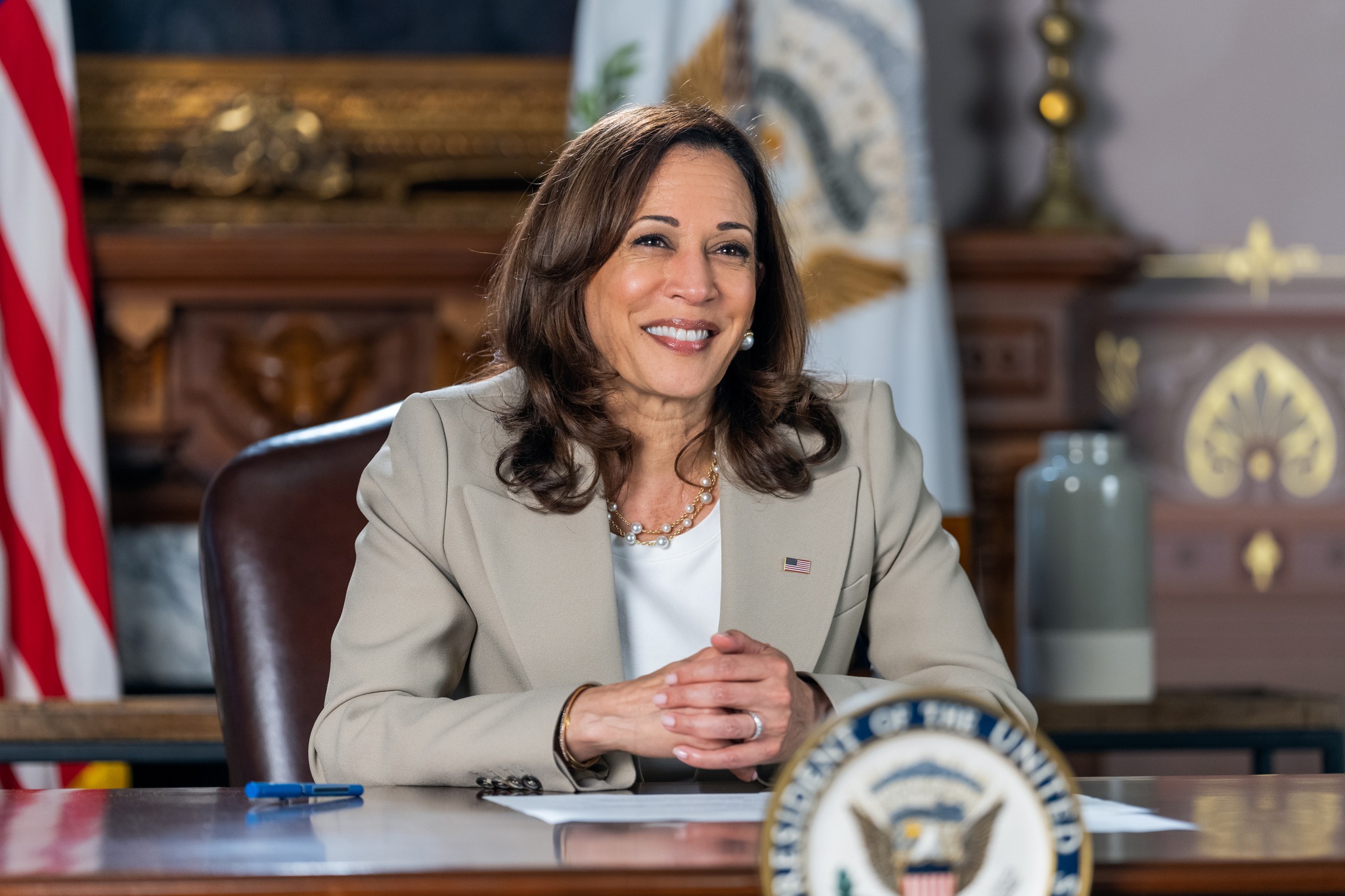 The White House announced Thursday evening that President Joe Biden on Friday will establish the first-ever White House Office of Gun Violence Prevention, to be overseen by Vice President Kamala Harris.
The office will focus on implementing and expanding upon executive and legislative actions, including the Bipartisan Safer Communities Act, "to reduce gun violence, which has ravaged communities across the country."
Serving under Harris will be Stefanie Feldman, "a longtime policy advisor to President Biden on gun violence prevention," and "leading gun violence prevention advocates Greg Jackson and Rob Wilcox."
"Every time I've met with families impacted by gun violence as they mourn their loved ones, and I've met with so many throughout the country, they all have the same message for their elected officials: 'do something,'" Biden said in a statement.
The president noted his signing of last year's bipartisan gun violence prevention law, a flagship legislative accomplishment for the administration, along with his issuance of more executive actions than any president in history to address this problem.
Calling these "just the first steps," Biden said the establishment of the White House Office on Gun Violence Prevention will "build upon these measures and keep Americans safe."
He also urged Congress to do more by passing legislation requiring universal background checks, and baning assault weapons and high capacity magazines.
In a statement, Harris said, "This epidemic of gun violence requires urgent leadership to end the fear and trauma that Americans experience every day."
"The new Office of Gun Violence Prevention will play a critical role in implementing President Biden's and my efforts to reduce violence to the fullest extent under the law," she said, "while also engaging and encouraging Congressional leaders, state and local leaders, and advocates to come together to build upon the meaningful progress that we have made to save lives."
"Our promise to the American people is this: we will not stop working to end the epidemic of gun violence in every community, because we do not have a moment, nor a life to spare," the vice president said.