Claiming our power in the HIV-AIDS epidemic
'It is my experience that our community is heroic'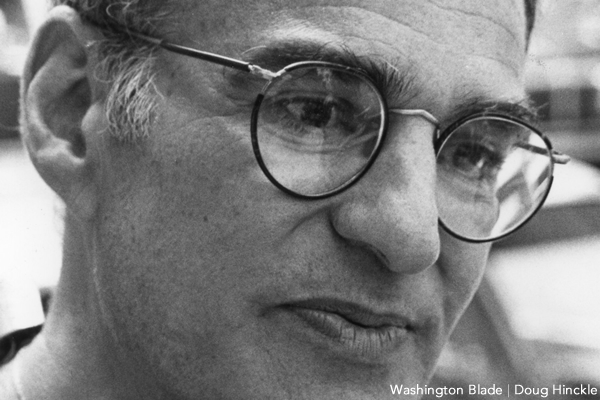 "Unless we fight for our lives, we shall die," wrote Larry Kramer in the New York Native in March 1983. Before Kramer's article "1,112 and Counting," gay people were doing what they could to care for the sick and mourn their dead with quiet dignity.
After the article appeared in gay papers across the country, gay people grew increasingly unwilling to be quiet about the deaths of gay men and the preternatural silence about the epidemic from elected officials.
In San Francisco, the momentum generated by a July 1984 political march spiraled into support for an independent gay AIDS activist group in San Francisco. Gay community leaders tapped Paul Boneberg, then 31 and president of the Stonewall Democratic Club, to head the new group.
Mobilization Against AIDS came into existence in the fall of 1984 with the express goal of organizing street demonstrations, a goal it accomplished by staging monthly protests. Besides its street demos, Mobilization, beginning in 1985, took on the task of organizing the annual AIDS candlelight vigil that the San Francisco People with AIDS Coalition had started in 1983.
As the 1980s wore on, and tens of thousands of gay men died with still no effective treatment for AIDS, Larry Kramer's nerves were shot.
In a March 10, 1987, speech Kramer gave at the New York Lesbian and Gay Community Services Center, today known as the LGBT Center of New York, he laid into the gay community as only Larry Kramer could. "If my speech tonight doesn't scare the shit out of you, we're in real trouble," he told the group.
By then, 32,000 AIDS cases had been reported across the country—nearly a third of them in New York. President Reagan still hadn't spoken about AIDS to frightened Americans.
"If what you're hearing doesn't rouse you to anger, fury, rage, and action, gay men will have no future here on earth," said Kramer. "How long does it take before you get angry and fight back?" The crux of the speech was Kramer's simple question: "Do we want to start a new organization devoted solely to political action?"
The answer was a resounding "Yes!" Two days later, about 300 people again showed up at the center where they formed ACT UP, the AIDS Coalition to Unleash Power. The group's first demonstration—a protest on Wall Street against the exorbitant price of just-approved AZT, the most expensive drug ever to that point—introduced what became the group's distinctive brand of street theater. ACT UP took the camp humor and theatricality of the Gay Liberation Front "zaps" to a whole new level.
As Kramer told me in our interview for "Victory Deferred," "The fact that everybody responded to ACT UP, I think was more just a question of time, and moment, and frustration. It was the right time for it to happen."
As in every catastrophe humans have faced throughout history, there were only two options for gay men when the viral cluster bomb erupted in the community: fight or flight.
"AIDS made us choose," said Paul Boneberg, in our interview in San Francisco for "Stonewall Strong." "Most chose to stay and fight." In his characteristically understated manner, Boneberg added, "It is my experience that our community is heroic."
Larry Kramer put it a little differently in our 1995 interview. We talked in the living room of his Fifth Avenue apartment, the setting for some of gay America's most historic moments, including the world's first AIDS fundraiser in 1981 and, in 1982, the formation of GMHC, the world's first AIDS service organization. Reflecting in particular on ACT UP, Kramer said, "Singlehandedly, we changed the image of gay people from limp-wristed fairies to guerrilla warriors."
John-Manuel Andriote has reported on HIV-AIDS as a journalist since 1986. His most recent book, which he calls a bookend for acclaimed debut book 'Victory Deferred', is 'Stonewall Strong: Gay Men's Heroic Fight for Resilience, Good Health, and a Strong Community.' The research materials and recorded interviews for Victory Deferred comprise a special collection curated by the Smithsonian's National Museum of American History.
Bearing witness to the unimaginable
Israeli Embassy on Friday showed raw footage of Oct. 7 attack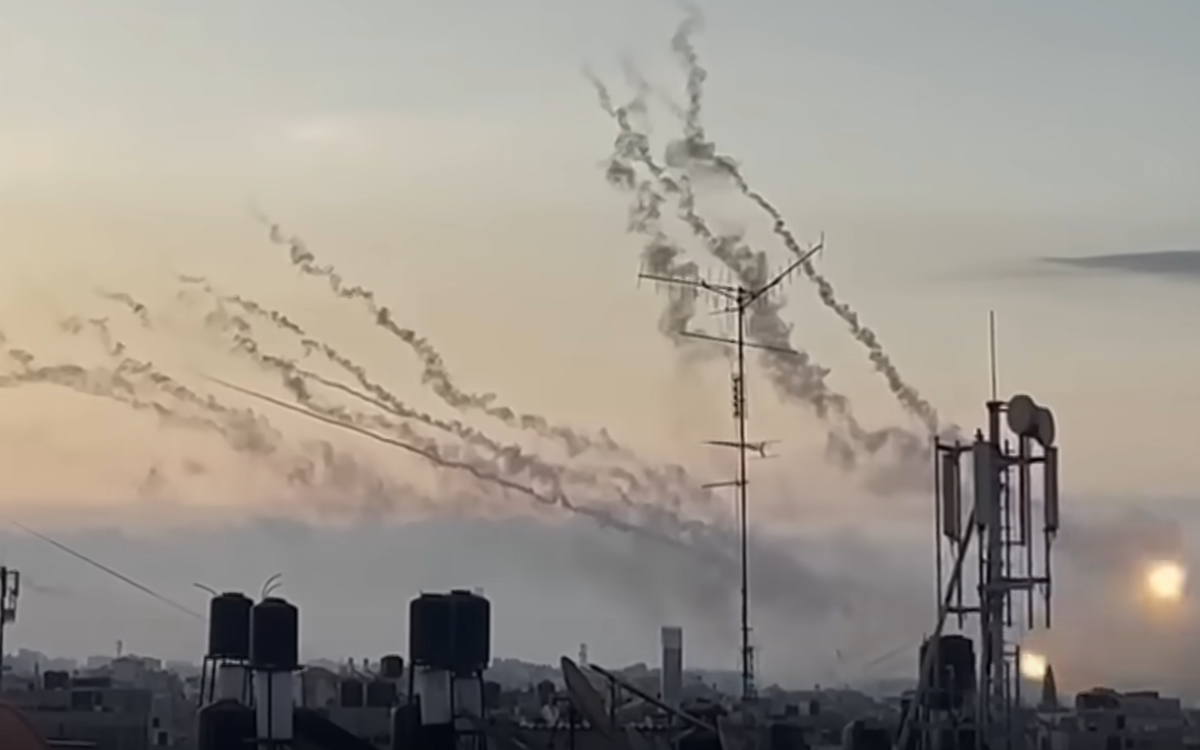 (Editor's note: This oped contains descriptions of graphic violence and depictions of anti-Semitism.)
We journalists all too often find ourselves in a position where it is necessary to bear witness to the unimaginable. One such moment happened on Friday.
The Israeli Embassy in D.C. invited me and five other journalists to watch raw footage of Hamas's surprise attack against Israel on Oct. 7 as it happened. Videos from that awful Saturday had already circulated on social media and appeared in news reports. I had seen many of them, so I did my best to brace myself for what I was about to see. Words cannot begin to describe the horror that we saw.
• Militants tried to decapitate a man with a garden hoe while he was still alive.
• A home security camera system in Netiv HaAsara, a settlement that borders Beit Lahiya, a town in the northern Gaza Strip, shows a man and two of his sons running to a bomb shelter. Militants a few seconds later threw a grenade into it. They brought the two boys back into the house. One militant took what looked like a bottle of water out of the refrigerator and drank from it before he put it back and walked away. One of the boys repeatedly asked his brother "Why am I alive?" before they escaped. Their mother returned with local security personnel and found her husband's body in the bomb shelter's entrance. (Embassy spokesperson Tal Naim told us after we watched the footage that militants killed the older son in Zikim, at a nearby kibbutz. The oldest of the two boys who survived the grenade attack lost vision in one eye.)
• A video showed militants throwing grenades into a bomb shelter in which people had taken shelter. One militant said the "dogs are scared."
• A video shows militants throwing Hersh Goldberg-Polin, a 23-year-old American Israeli who was attending the Nova music festival in Re'im, a kibbutz that is roughly three miles from Gaza, into the back of a pick-up truck. A grenade that militants had thrown into a bomb shelter in which Goldberg-Polin and others had sought refuge severed part of his arm. The injury was clearly visible in the video.
• Body cameras that first responders wore when they arrived at the music festival after the attack recorded burned bodies in the back seat of a car and in nearby bushes.
• Videos that militants recorded show decapitated Israeli soldiers.
• The footage included pictures of charred bodies of babies and young children.
• Militants in Gaza recorded gunmen removing an injured woman from the trunk of a Jeep and forcing her into the backseat of a car.
The Israeli government has said roughly 1,200 people have been killed, including at least 260 people who militants murdered at the Nova music festival. The Israeli government also says more than 5,000 people have been injured in the country since the war began. Goldberg-Polin and Yarden Roman-Gat, whose gay brother, Gili Roman, spoke with the Washington Blade on Oct. 30 in D.C., are among the more than 200 people who are currently being held hostage in Gaza.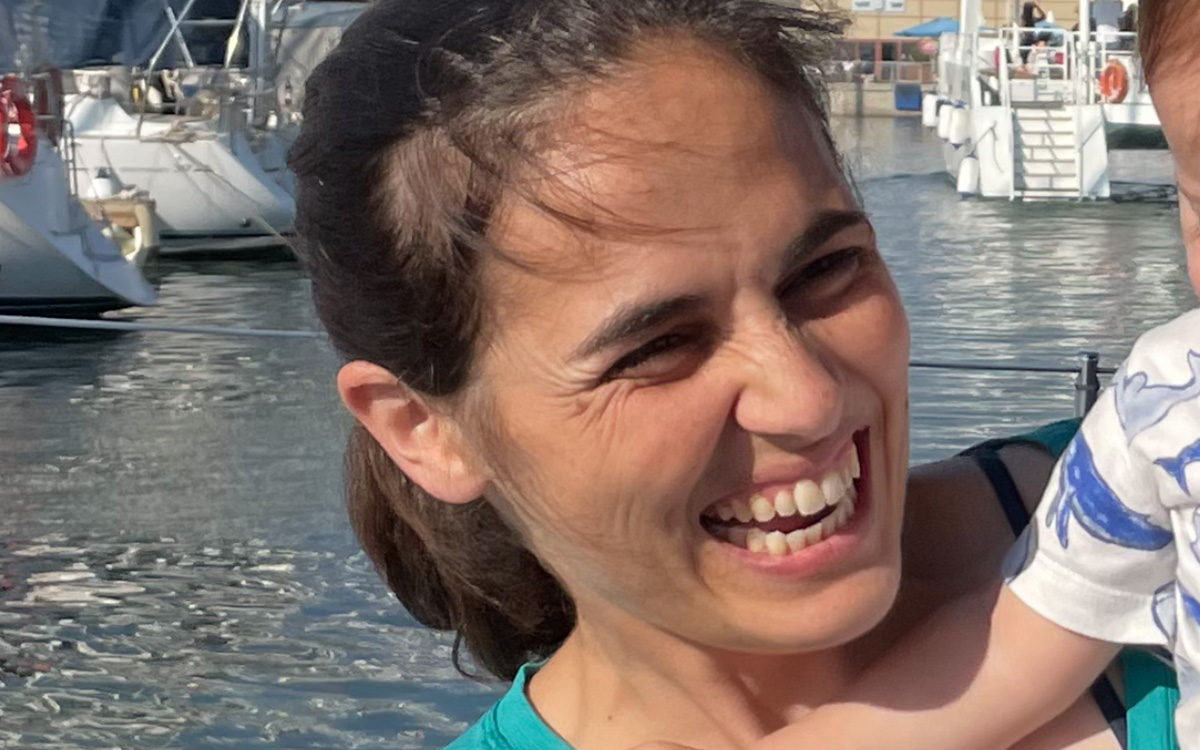 Hamas rockets have reached Tel Aviv, Jerusalem, Ben Gurion Airport, and other locations throughout Israel. Israeli Defense Forces and Hezbollah, another militant group, have exchanged fire across the Israel-Lebanon border.
The Hamas-controlled Gaza Health Ministry says more than 13,000 people have died in the enclave since Oct. 7. The Israeli government has cut electricity and water to Gaza and has stopped nearly all food and fuel shipments.
Calls for a ceasefire growing louder
The footage that we watched was 43 minutes long and included videos that militants and their victims recorded on cell phones and GoPro cameras and clips from traffic cameras in southern Israel and CCTV. We were not allowed to bring cell phones into the room where we saw it.
A group of pro-Palestinian protesters was outside the embassy when we arrived. One woman who was standing a few feet away from us as we waited to go through security said she and her fellow protesters were "not there to make us feel comfortable" about what has happened to Palestinian civilians in Gaza since the war began.
• Dozens of premature newborn babies were inside Shifa Hospital in Gaza City when Israeli soldiers raided it last week. The IDF claims Hamas has an operational headquarters and tunnels underneath the hospital. The New York Times on Monday reported 28 of the babies who had been at the hospital are now receiving medical care in Egypt.
• The Committee to Project Journalists on Tuesday said 45 Palestinian journalists have been killed in Gaza since Oct. 7.
• U.N. High Commissioner for Human Rights Volker Türk on Sunday said "the killing of so many people at schools turned shelters, hundreds fleeing for their lives from Al-Shifa Hospital amid continuing displacement of hundreds of thousands in southern Gaza are actions which fly in the face of the basic protections civilians must be afforded under international law." Türk is among those who have called for a ceasefire.
Meanwhile, incidents of anti-Semitism and Islamophobia in the U.S. and around the world have increased since Oct. 7.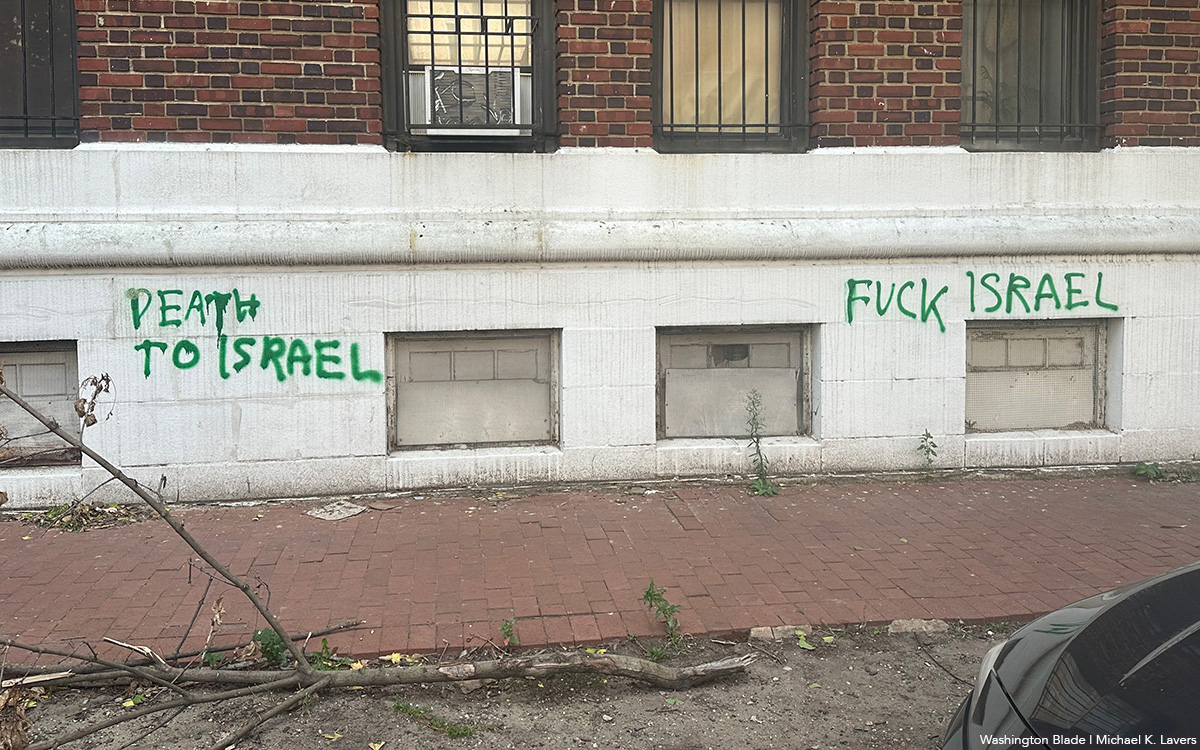 Israeli settlers in the West Bank have also stepped-up attacks against Palestinians.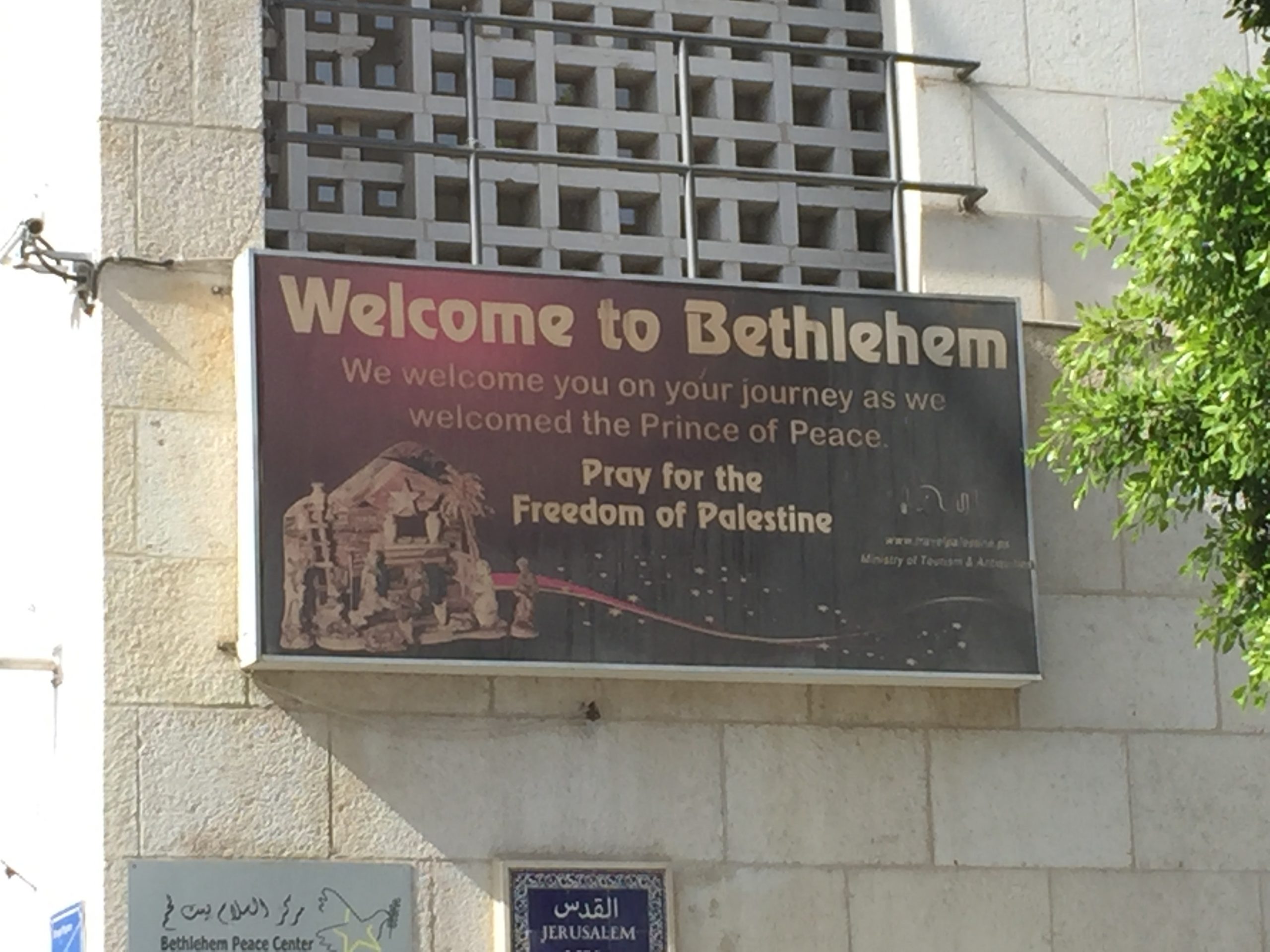 The Israeli government clearly wants the world to understand the barbarity of what happened on Oct. 7, and that is why it has shown footage of that horrific Saturday to journalists and lawmakers. The footage left me deeply shaken, and perhaps that was the point.
LGBTQ refugees and asylum seekers in Kakuma continue to suffer
Refugee camp initially established as a safe haven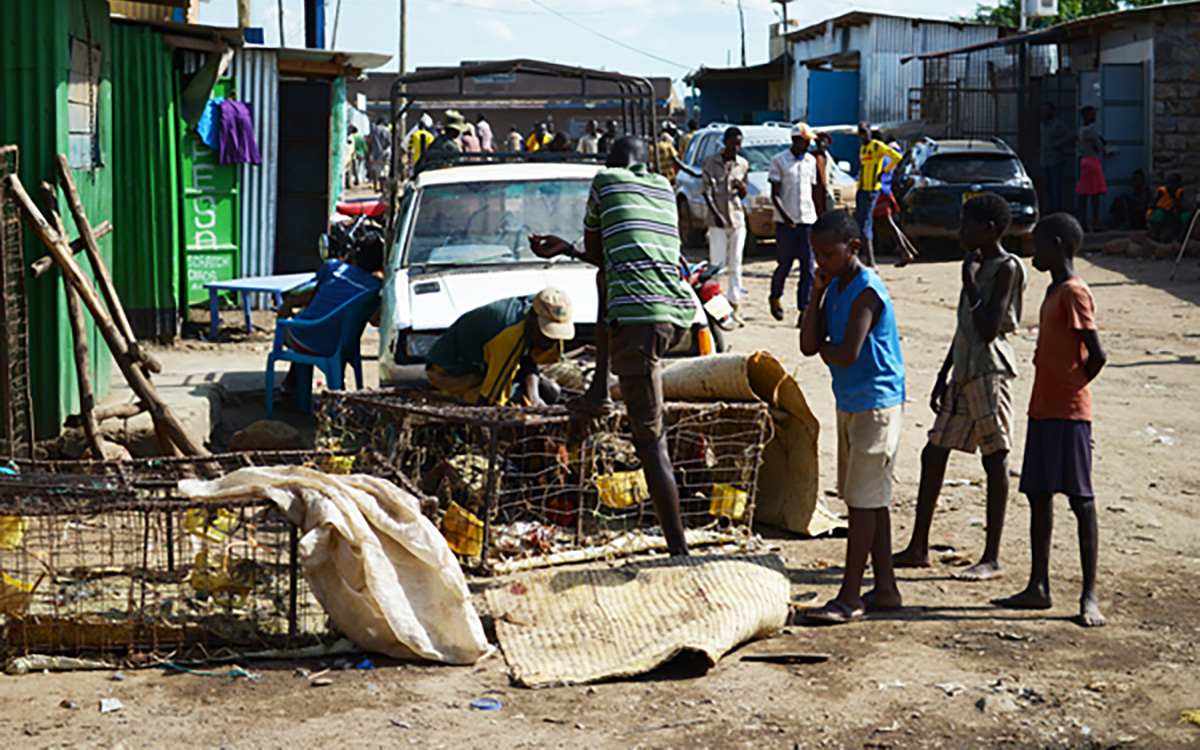 In the midst of the ongoing refugee crisis, it is crucial to shed light on the often overlooked and harrowing experiences of LGBTIQ refugees and asylum seekers.
Kakuma refugee camp, situated in Northwestern Kenya, is one such place where the struggle for survival is compounded by discrimination, fear and a lack of protection for the vulnerable individuals.
Kakuma refugee camp was initially established as a haven of hope for those fleeing persecution and violence. However, for LGBTIQ refugees and asylum seekers, the camp has become a living nightmare. In our countries of origin, we have faced unimaginable horrors including violence, discrimination and even death threats due to our sexual orientation or gender identity. Sadly, these challenges persist even within the camp walls.
We face relentless discrimination and stigmatization from our fellow refugees and the natives. We are often subjected to verbal and physical abuse which significantly impacts our mental health and well-being. The stigma attached to our sexual orientation or gender identity further isolates us from accessing essential services and support, leaving us in a state of vulnerability and despair.
Lack of protection and legal support
One of the most alarming aspects of the situation at the Kakuma refugee camp and Kenya-at-large is the absence of adequate protection and legal support for LGBTIQ refugees and asylum seekers. In many cases, we are denied access to asylum procedures or face prolonged delays due to our sexual orientation or gender identity. This leaves us in a state of limbo, vulnerable to exploitation and at risk of further persecution.
Additionally, governments and international organizations need to allocate more resources to ensure the safety and well-being of LGBTIQ folks in refugee camps. Legal frameworks must be in place to protect our rights and ensure access to asylum procedures without discrimination or prejudice.
The plight of LGBTIQ refugees and asylum seekers in the Kakuma refugee camp and Africa-at-large is a reminder of the urgent need for change and increased support for vulnerable populations. By addressing the discrimination and lack of protection we face, we can work towards creating a more inclusive and compassionate world for all individuals regardless of our sexual orientation or gender identity. It is time to amplify our voices, acknowledge our struggles and work together to improve our lives.
Kieynan Gant is a refugee who lives in Kenya's Kakuma refugee camp.
A new day in Virginia
Democrats on Tuesday regained control of the House of Delegates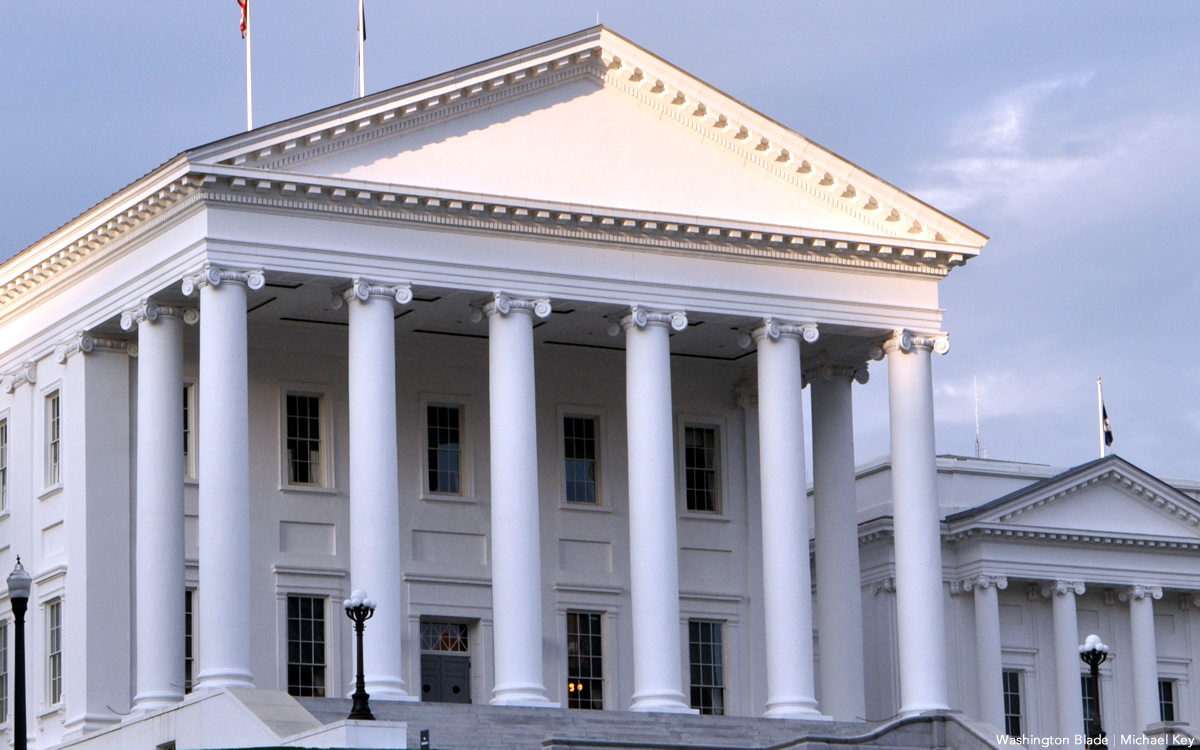 BY NARISSA RAHAMAN | Today is a new day in Virginia.
Across the commonwealth, Virginians came out in droves to vote for pro-equality candidates, gaining back pro-equality majorities in both chambers of the General Assembly, which will serve as a solid, important check on the anti-LGBTQ+ actions of Gov. Glenn Youngkin and his administration.
Virginians also elected the most openly LGBTQ+ officials to the General Assembly in its history, creating the largest, most diverse LGBTQ+ Caucus in the commonwealth. Let's take a moment to welcome to the newest members of our LGBTQ+ Caucus, Dels.-elect Adele McClure, Rozia Henson, Joshua Cole and Laura Jane Cohen, and congratulate Sen.-elect Danica Roem for once again making history. Tuesday's results show that Virginians aren't just pro-equality; Virginians are invested in electing candidates whose identities and values match the broad diversity of our population — whether you are gay, bisexual, transgender, queer, pansexual, Black or Asian. We are so thrilled to be able to protect and expand the rights of LGBTQ+ Virginians with these incoming elected officials, whose steadfast support of their own community will be a welcome and important presence in the General Assembly for many years to come. Thank you for helping create a General Assembly that is more reflective of the beauty of our community and the promise of our commonwealth.
These results show what we already knew: Extremist, anti-equality candidates don't win elections. We are looking forward to working with them in the upcoming session to secure and expand our rights and protect our lives and livelihoods. On the heels of a session in which lawmakers introduced the most anti-LGBTQ+ bills in the legislature's history, it's more important than ever to fill the halls of the General Assembly with pro-equality champions, and we're thrilled that we've done just that.
On the heels of the governor's anti-transgender model policies we are seeing right-wing, anti-LGBTQ+ school board candidates lose their races. The Spotsylvania School Board, which was the first school board to adopt the governor's model policies this year, flipped. Many first-time candidates won their races, after running on the importance of protecting trans students. In Albemarle County, Allison Spillman (a mother of a trans kid in public schools) defeated Meg Bryce (the daughter of the late Supreme Court Justice Antonin Scalia.) Candidates who boldly ran on protecting LGBTQ+ kids won, across the commonwealth, after a year of anti-trans policies and rhetoric from Gov. Glenn Youngkin and his administration. The results of these local races, many yet to be called, will provide us with a roadmap to defeating Gov. Youngkin's anti-trans education policy.
Elections don't solve everything. They are one tool we use in our toolbox to achieve liberation for our community. Anti-equality lawmakers, even in the face of last night's defeat, will be more emboldened to wage baseless attacks against our community in the hopes of grabbing back the power voters rightfully denied them on election night. We'll continue to remain vigilant — during the General Assembly session and school board meetings — while reminding ourselves that we are better positioned to defeat anti-LGBTQ+ attacks.
Let's continue to care for our community by showing up, speaking out, sharing our stories and living our lives openly, authentically and unapologetically.
Today we celebrate, tomorrow we get back to work.
Narissa Rahaman is the executive director of Equality Virginia.