House approves data collection measure for LGBTQ-owned businesses
Ritchie Torres sponsors bill on lending practices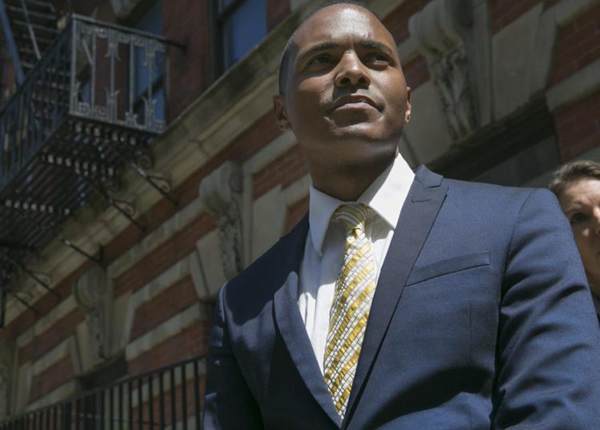 The U.S. House approved on Thursday legislation aimed at supporting LGBTQ business owners by requiring financial institutions to report their lending practices with them.
The legislation, H.R. 1443, or the LGBTQ Business Equal Credit Enforcement & Investment Act, was approved by a 252-176 largely along party lines. The 219 Democrats who voted in favor of the bill were joined by 33 Republicans.
Specifically, the legislation requires financial institutions to credit application data from LGBTQ-owned businesses to the Consumer Financial Protection Bureau for the purposes of enforcing fair-lending laws. Currently, this data is reported regarding women-owned, minority-owned, and small businesses, the bill text says.
Rep. Ritchie Torres (D-N.Y.), the first openly gay Afro-Latino election to Congress, is the sponsor of the legislation in the House and after the vote displayed on Twitter the official tally sheet for the legislation.
The White House issued a formal Statement of Administration Policy in favor of the legislation on Wednesday declaring the Biden administration's support for the bill.
"Too often, businesses from underserved communities, including the LGBTQ community, struggle to access capital and credit," the statement says. "This bill recognizes these challenges and takes steps to increase transparency and accountability around lending to LGBTQ-owned small businesses."
The House voted to approve the legislation after earlier this month to proceed without regular order and bring the bill directly to vote, which requires a two-thirds majority, was blocked by House Republicans.
Rep. Nikema Williams (R-Ga.) was among the lawmakers who voted in favor of the bill and said in a statement the legislation "will ensure LGBTQ business owners are treated fairly."
"As we Build Back Better after this pandemic, it is essential that we ensure that all of our small businesses have the resources they need to thrive," Williams said. "Until we understand the extent of anti-LGBTQ discrimination in lending, we cannot guarantee that every small business owner has fair access to credit. I am proud to support and co-sponsor this legislation as we continue to celebrate Pride Month and work to end all forms of discrimination."
The legislation now heads to the U.S. Senate. It's unclear whether the chamber, which is split 50-50 along party lines, will have the necessary support to either bring up or approve the legislation.
MSNBC's Capehart to host SMYAL's Fall Brunch Nov. 6
Ashland Johnson to serve as keynote speaker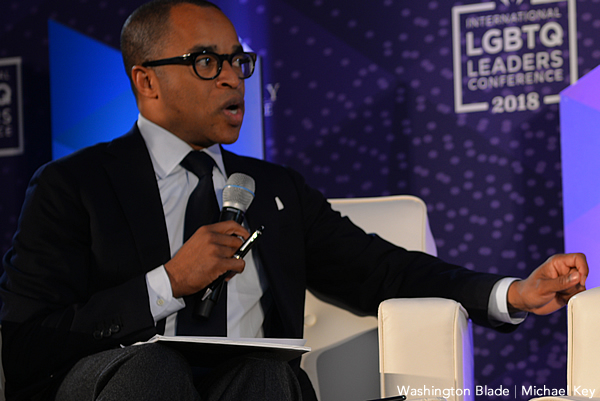 Pulitzer Prizing-winning gay journalist Jonathan Capehart, the anchor of MSNBC's "Sunday Show with Jonathan Capehart," will serve as host for the 24th Annual SMYAL Fall Brunch scheduled for Saturday, Nov. 6, at D.C.'s Marriott Marquis Hotel.
The annual Fall Brunch serves as one of the largest fundraising events for SMYAL, which advocates and provides services for LGBTQ youth in the D.C. metropolitan area.
"Each year, a community of advocates, changemakers, and supporters comes together at the Fall Brunch to raise much-needed funds to support and expand critical programs and services for queer and trans youth in the DMV area," a statement released by the organization says.
The statement says attorney and former Division I women's collegiate basketball athlete Ashland Johnson will be the keynote speaker at the SMYAL Fall Brunch. Johnson founded the sports project called The Inclusion Playbook, which advocates for racial justice and LGBTQ inclusion in sports.
Other speakers include Zahra Wardrick, a SMYAL program participant and youth poet; and Leandra Nichola, a parent of attendees of Little SMYALs, a program that SMYAL says provides support for "the youngest members of the LGBTQ community" at ages 6-12. The SMYAL statement says Nichola is the owner and general manager of the Takoma Park, Md., based café, bar, retail, and bubble tea shop called Main Street Pearl.
According to the statement, the SMYAL Fall Brunch, including a planned silent auction, will be live streamed through SMYAL's Facebook page for participants who may not be able to attend in person. For those attending the event in person, proof of COVID-19 vaccination will be required, and masks will also be required for all attendees when not actively eating or drinking, the statement says.
The statement says that for attendees and supporters, the Fall Brunch is "a community celebration of how your support has not only made it possible for SMYAL to continue to serve LGBTQ youth through these challenging times, it's allowed our programs to grow and deepen."
Adds the statement, "From affirming mental health support and housing to fostering community spaces and youth leadership training, we will continue to be there for queer and trans youth together."
State Department acknowledges Intersex Awareness Day
Special LGBTQ rights envoy moderated activist roundtable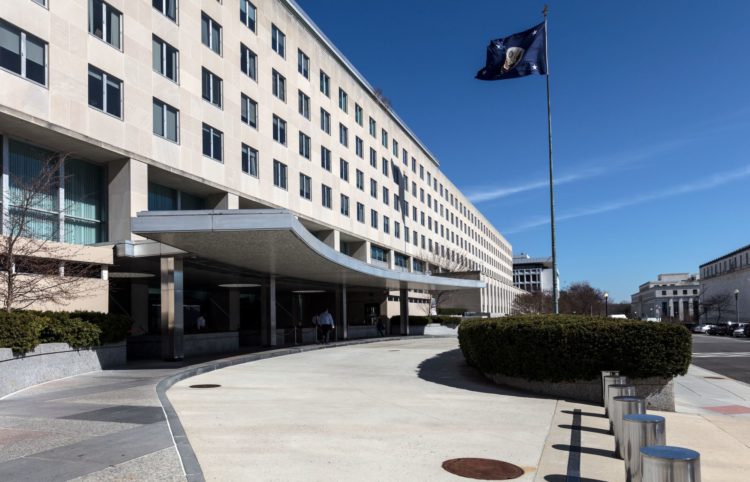 The State Department on Tuesday acknowledged the annual Intersex Awareness Day.
"We proudly recognize the voices and human rights of intersex people around the world," said State Department spokesperson Ned Price in a statement. "The Department of State is committed to promoting and protecting the rights, dignity, and equality of all individuals, including intersex persons."
Price in his statement said U.S. foreign policy seeks to "pursue an end to violence and discrimination on the basis of gender, sexual orientation, gender identity or expression, and sex characteristics, while acknowledging the intersections with disability, race, ethnicity, religion, national origin, or other status." Price also acknowledged intersex people "are subject to violence, discrimination, and abuse on the basis of their sex characteristics" and "many intersex persons, including children, experience invasive, unnecessary, and sometimes irreversible medical procedures."
"The department supports the empowerment of movements and organizations advancing the human rights of intersex persons and the inclusion of intersex persons in the development of policies that impact their enjoyment of human rights," he said.
Jessica Stern, the special U.S. envoy for the promotion of LGBTQ rights abroad, on Tuesday moderated a virtual panel with intersex activists from around the world.
Starting now! Go to https://t.co/Am0tYpCep1 to listen in on a rich discussion with Special Envoy for LGBTQI+ Rights Jessica Stern, @glifaa, and intersex activists from around the world. #IntersexAwarenessDay pic.twitter.com/ZMiPyMR8Gy

— Bureau of Democracy, Human Rights, and Labor (@StateDRL) October 26, 2021
Intersex Awareness Day commemorates the world's first-ever intersex protest that took place in Boston on Oct. 26, 1996.
Dana Zzyym, an intersex U.S. Navy veteran who identifies as non-binary, in 2015 filed a federal lawsuit against the State Department after it denied their application for a passport with their sex listed as "X." The State Department in June announced it would begin to issue gender-neutral passports and documents for American citizens who were born overseas.
The U.S. and more than 50 other countries earlier this month signed a statement that urges the U.N. Human Rights Council to protect the rights of intersex people.
Texas GOP Governor Greg Abbott signs anti-Trans youth sports bill
"Despite the powerful testimony of trans kids & adults- the emails to the Governor to veto this harmful piece of legislation it is now law"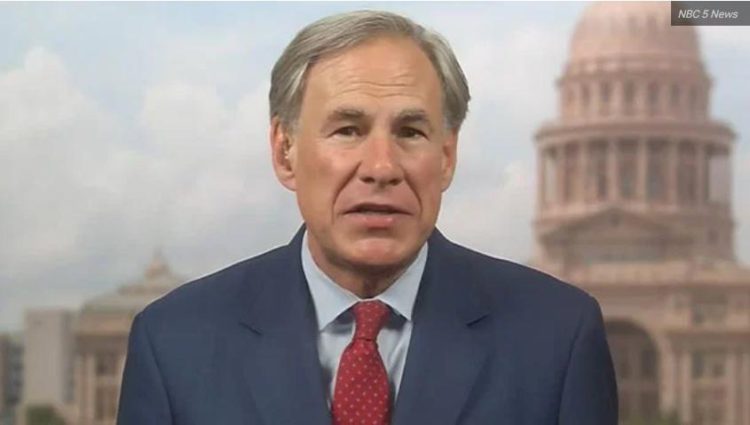 AUSTIN – Texas Republican Gov. Greg Abbott signed into law Monday H.B. 25, an anti-Transgender youth sports bill banning Trans K-12 student-athletes from playing on sports teams consistent with their gender identity.
H.B. 25 is the 9th statewide bill signed into law this year banning transgender youth from participating in school sports and the 10th in the country. This bill also comes during a year when Texas lawmakers have proposed nearly 70 anti-LGBTQ bills, including more than 40 bills that specifically target transgender and nonbinary youth — far more than any other state.
"We are devastated at the passage of this bill. Despite the powerful testimony of trans kids and adults, families and advocates, and the many emails and calls our community placed to the Governor's office to veto this harmful piece of legislation it is now law," Ricardo Martinez, CEO of Equality Texas, said.
"Most immediately, our focus is our community and integrating concepts of healing justice to provide advocates who have already been harmed by this bill with spaces to refill their cup and unpack the acute trauma caused by these legislative sessions. Our organizations will also begin to shift focus to electing pro-equality lawmakers who understand our issues and prioritize representing the vast majority of Texans who firmly believe that discrimination against trans and LGB+ people is wrong," he added.
Earlier this month, the Texas state government was criticized for removing web pages with resources for LGBTQ youth, including information about The Trevor Project's crisis services. The Trevor Project the world's largest suicide prevention and crisis intervention organization for LGBTQ+ young people.
"Transgender and nonbinary youth are already at higher risk for poor mental health and suicide because of bullying, discrimination, and rejection. This misguided legislation will only make matters worse," Amit Paley, CEO and Executive Director of The Trevor Project said in a statement released Monday afternoon.
To every trans Texan who may be feeling hurt and attacked by this legislation and months of ugly political debate — please know that you are valid, and you are deserving of equal opportunity, dignity and respect. The Trevor Project is here for you 24/7 if you ever need support, and we will continue fighting alongside a broad coalition of advocates to challenge this law," Paley said.
Breaking: Transgender students in Texas will be restricted from playing on K-12 school sports teams that align with their gender identity under a bill Gov. Greg Abbott has signed into law. https://t.co/54kMy2fWGu

— Texas Tribune (@TexasTribune) October 25, 2021
********************
Additional resources:
Research consistently demonstrates that transgender and nonbinary youth face unique mental health challenges and an elevated risk for bullying and suicide risk compared to their peers.
If you or someone you know needs help or support, The Trevor Project's trained crisis counselors are available 24/7 at 1-866-488-7386, via chat at TheTrevorProject.org/Help, or by texting START to 678678.