Editor of Blade's Cuba media partner details violent arrest in Havana
Maykel González Vivero was at anti-government protest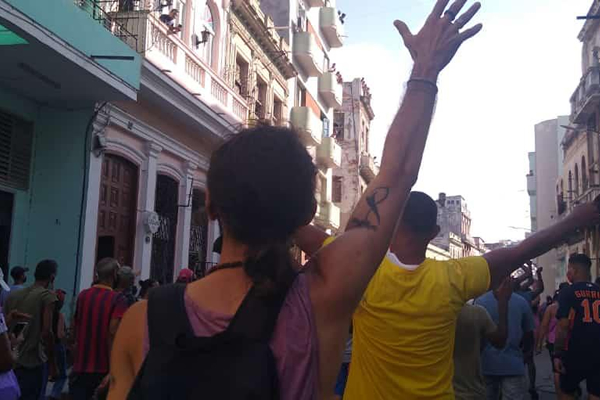 The editor of the Washington Blade's media partner in Cuba has provided additional details about his violent arrest on Sunday during an anti-government protest in Havana.
"There were many protests in Havana," Tremenda Nota Director Maykel González Vivero told the Blade on Wednesday. "We were covering everything, but particularly the LGBTIQ+ community's participation."
González said upwards of 8,000 people took part in the protest in which he participated. González told the Blade that police detained him near Revolution Square.
"The riot police charged towards the protesters," he said. "They responded by throwing rocks, and all that violence was unleashed at that moment. There were many people who were injured."
"It was there when they detained me violently, with sadism," added González. "The police intentionally broke my eyeglasses. They drove me to a police station in downtown Havana and they transferred me to a provisional prison on the outskirts of the city early in the morning."
González told the Blade the conditions in which he was held "were worse than those for common prisoners, because the police stations were full of protesters."
González said he was released 24 hours after his arrest, but he is under house arrest and remains "under investigation."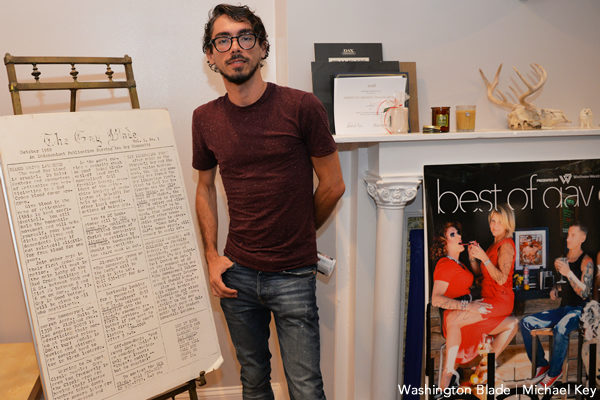 González is among the journalists who were arrested during Sunday's protests against mounting food shortages, the government's response to the pandemic and a worsening economic crisis that took place across Cuba. González in a tweet said Tremenda Nota "is resuming its coverage of the crisis in Havana that was interrupted by my detention on July 11."
"Thank you very much for your solidarity," he tweeted.
Buenas tardes. Ahora es que estoy recuperando el control de mis cuentas en las redes sociales.

Tremenda Nota @TremendanotaC está reanudando su cobertura de la crisis en La Habana, que fue interrumpida por mi detención este 11 de julio.

¡¡Muchas gracias por la solidaridad!!

— Maykel González Vivero 🎯 (@MGVivero) July 14, 2021
Italian senators block bill to make anti-LGBTQ violence a hate crime
Advocacy group will hold protests across the country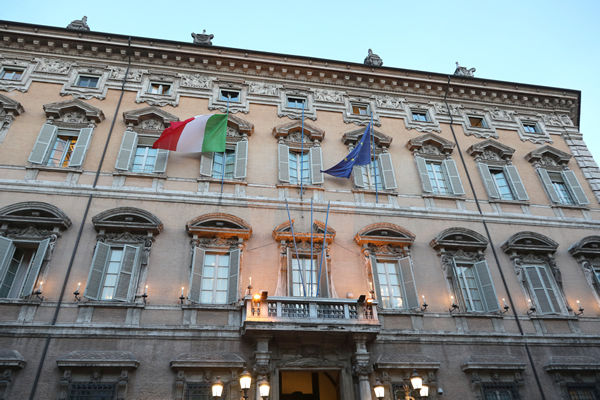 The Italian Senate on Wednesday blocked a bill that would have classified anti-LGBTQ violence as a hate crime in the country.
Senators by a 154-131 vote margin thwarted the measure that would have also classified violence against women and people with disabilities as a hate crime. The Italian Chamber of Deputies previously approved the bill, despite opposition from the Vatican and center-right political parties.
Arcigay, an Italian LGBTQ rights group, has announced it will hold a series of protests across the country on Friday.
"Now is the time for anger," said Arcigay General Secretary Gabriele Piazzoni in a press release. "Yesterday's vote will return like a curse on this political class: We will no longer be satisfied."
https://t.co/tus5tmDTm1 OMOTRANSFOBIA, LE PIAZZE SI MOBILITANO CONTRO L'AFFOSSAMENTO DEL DDL. STASERA A CUNEO, VICENZA, MILANO, ROMA, VARESE. DOMANI BRESCIA, SABATO FIRENZE, PESARO, PADOVA, MONZA, MANTOVA E PALERMO.Bologna, 28 ottobre 2021 – A seguito della votazione avvenuta … pic.twitter.com/abcVHhTBn5

— Arcigay (@Arcigay) October 28, 2021
ILGA-Europe Advocacy Director Katrin Hugendubel also condemned the vote.
"It is sad and extremely worrying to see the Italian Senate saying no to better protection against hate for women, LGBTI people and disabled people," said Hugendubel in a tweet. "Have you asked yourselves what signal that sends to haters and more importantly to the concerned communities?"
It is sad and extremely worrying to see the Italian Senate saying no to better protection against hate for women, LGBTI people and disabled people. Have you asked yourselves what signal that sends to haters and more importantly to the concerned communities? https://t.co/dr2s3QT8dO

— Katrin Hugendubel (@khugendubel) October 28, 2021
Petition urges White House to develop plan to protect LGBTQ Afghans
Taliban regained control of country on Aug. 15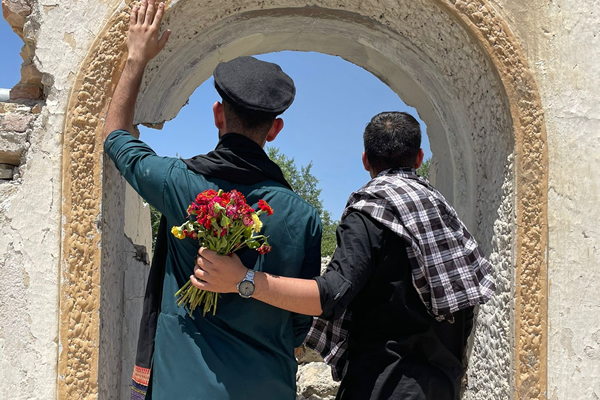 More than 10,000 people have signed a petition that urges the Biden administration to do more to help LGBTQ Afghans who remain in Afghanistan after the Taliban regained control of the country.
The Human Rights Campaign; the Council for Global Equality; Immigration Equality; Rainbow Railroad; the Organization for Refuge, Asylum and Migration and the International Refugee Assistance Project on Friday presented to the White House the petition that urges the administration to adopt "a 10-point action plan … to expedite and ease the refugee and asylum process for LGBTQI Afghans."
The same six groups last month urged the Biden administration to adopt a plan that would "prioritize the evacuation and resettlement of vulnerable refugee populations, including LGBTQI people, and ensure that any transitory stay in a third country is indeed temporary by expediting refugee processing." The groups, among other things, asked the White House to "speak out forcefully against human rights abuses by the new Taliban regime and any increased targeting of vulnerable communities, including LGBTQI people, and use existing mechanisms to sanction and hold accountable perpetrators of human rights abuse."
The Taliban entered Kabul, the Afghan capital, on Aug. 15 and regained control of the country.
A Taliban judge in July said the group would once again execute people if it were to return to power in Afghanistan.
Rainbow Railroad and Immigration Equality are among the other groups that have continued their efforts to evacuate LGBTQ Afghans since American troops completed their withdrawal from the country on Aug. 30. Some of the 50 Afghan human rights activists who Taylor Hirschberg, a researcher at the Columbia Mailman School of Public Health who is also a Hearst Foundation scholar, has been able to help leave the country are LGBTQ.
"We reiterate our call for President Biden to adopt the 10-point policy plan which will expedite and ease the refugee process for LGBTQI Afghans," said Human Rights Campaign Senior Vice President for Policy and Political Affairs JoDee Winterhof in a press release. "The 10,000+ people who signed our petition have demonstrated that they want the United States, long a beacon of refuge for those fleeing persecution, to take action to protect LGBTQI Afghans—a vulnerable group who risk oppression, even death, simply for who they are or who they love. Now is the time for action."
Putin describes transgender rights as 'crime against humanity'
Russian president made comment in Sochi speech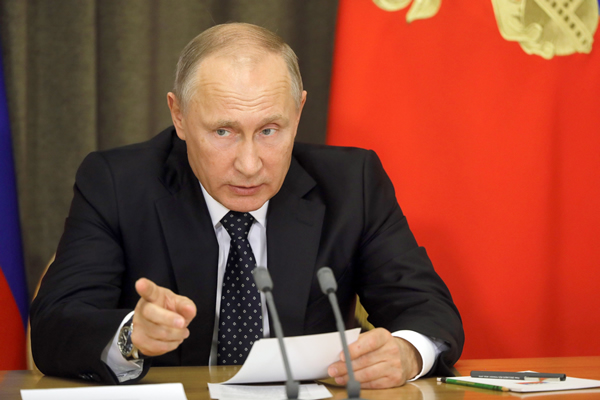 Russian President Vladimir Putin on Thursday described transgender rights as "a crime against humanity."
The Washington Post reported Putin made the comment in a speech he delivered in Sochi, a resort city on the Black Sea where the 2014 Winter Olympics took place.
Putin specifically said the idea that children are "taught that a boy can become a girl and vice versa" is "on the verge of a crime against humanity." Putin, according to the Post, also said trans activists are demanding an end to "basic things such as mother, father, family or gender differences."
Activists in Russia and around the world have sharply criticized the Kremlin's LGBTQ rights record, including a 2013 law that bans the promotion of so-called gay propaganda to minors. Putin also has close ties to Chechen President Ramzan Kadyrov, who is behind a brutal anti-LGBTQ crackdown in the semi-autonomous Russian republic.
The European Court of Human Rights in July ruled Russia violated the rights of a trans woman who authorities prevented from visiting her children because of her gender identity. The decision is the first time the court used Article 14 of the European Convention on Human Rights in an anti-trans discrimination case.