Editor of Blade's Cuba media partner details violent arrest in Havana
Maykel González Vivero was at anti-government protest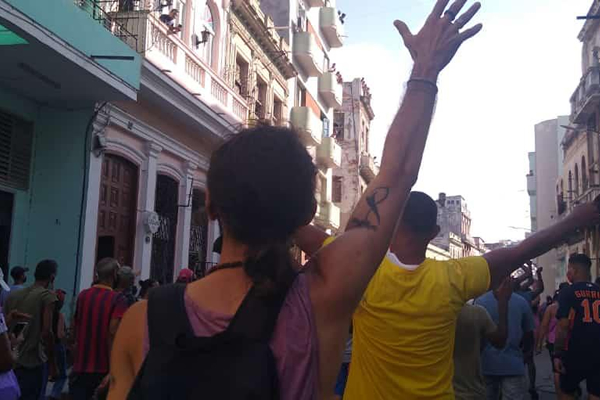 The editor of the Washington Blade's media partner in Cuba has provided additional details about his violent arrest on Sunday during an anti-government protest in Havana.
"There were many protests in Havana," Tremenda Nota Director Maykel González Vivero told the Blade on Wednesday. "We were covering everything, but particularly the LGBTIQ+ community's participation."
González said upwards of 8,000 people took part in the protest in which he participated. González told the Blade that police detained him near Revolution Square.
"The riot police charged towards the protesters," he said. "They responded by throwing rocks, and all that violence was unleashed at that moment. There were many people who were injured."
"It was there when they detained me violently, with sadism," added González. "The police intentionally broke my eyeglasses. They drove me to a police station in downtown Havana and they transferred me to a provisional prison on the outskirts of the city early in the morning."
González told the Blade the conditions in which he was held "were worse than those for common prisoners, because the police stations were full of protesters."
González said he was released 24 hours after his arrest, but he is under house arrest and remains "under investigation."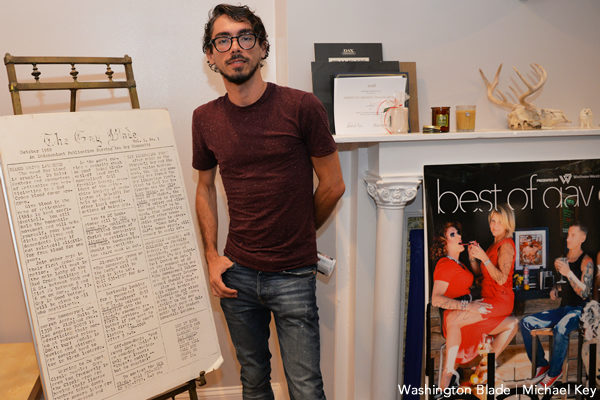 González is among the journalists who were arrested during Sunday's protests against mounting food shortages, the government's response to the pandemic and a worsening economic crisis that took place across Cuba. González in a tweet said Tremenda Nota "is resuming its coverage of the crisis in Havana that was interrupted by my detention on July 11."
"Thank you very much for your solidarity," he tweeted.
Buenas tardes. Ahora es que estoy recuperando el control de mis cuentas en las redes sociales.

Tremenda Nota @TremendanotaC está reanudando su cobertura de la crisis en La Habana, que fue interrumpida por mi detención este 11 de julio.

¡¡Muchas gracias por la solidaridad!!

— Maykel González Vivero 🎯 (@MGVivero) July 14, 2021
Shelters for LGBTQ asylum seekers on Mexico-US border 'overwhelmed'
Nearly 50 people living at Jardín de las Mariposas in Tijuana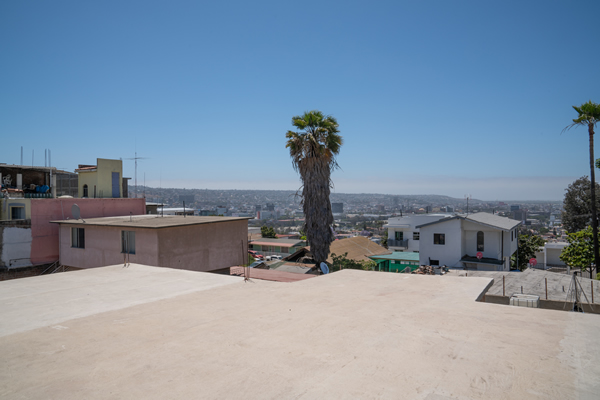 Editor's note: International News Editor Michael K. Lavers was on assignment for the Washington Blade in Mexico, Honduras and El Salvador from July 11-25.
TIJUANA, Mexico — Marvin is a 23-year-old gay man from Dulce Nombre, a municipality in Honduras' Copán department.
He left Honduras with a migrant caravan on Jan. 13, 2020, in order to escape the discrimination he said he would have suffered if his family and neighbors knew he is gay. Marvin spent eight months in the custody of Mexican immigration officials until they released him last November.
He was in the Mexican border city of Tijuana in April when a cousin told him his younger brother had been murdered. Marvin, who is currently living at Jardín de las Mariposas, a shelter for LGBTQ asylum seekers in Tijuana, began to sob when the Blade saw a picture of his brother's body in the morgue in San Pedro Sula, Honduras' second-largest city.
"He didn't mess with anyone," said Marvin.
Marvin is one of 47 people who were living at Jardín de las Mariposas when the Blade visited it on July 12. The shelter's maximum capacity is 40.
A lesbian woman who asked the Blade not to publish her name said she fled El Salvador in January after MS-13 gang members threatened to kill her because she could not pay them the money they demanded from her. She said members of 18th Street, another gang, attacked her son after he refused to sell drugs.
"They hit him very hard; very, very hard," the lesbian woman told the Blade at Jardín de las Mariposas, speaking through tears.
Olvin, a 22-year-old gay man from El Progreso, a city in Honduras' Yoro department, left the country in January.
He said he and his partner of three years lived together in Tapachula, a city in Mexico's Chiapas state that is close to the country's border with Guatemala, for several months. Olvin said gang members threatened them and they suffered discrimination because of their sexual orientation.
Olvin told the Blade he rescued his partner from an apartment building one night after he refused to sell drugs, and they ran to a nearby park. Olvin, who was crying when he spoke with the Blade at Jardín de las Mariposas, said he left Tapachula a few days later without his partner.
Olvin arrived at the shelter a few hours before the Blade visited. He said he wants to ask for asylum in the U.S.
"I want to live in a safe place," said Olvin.
Kelly West is a transgender woman who fled discrimination and persecution she said she suffered in Jamaica.
She flew to Panama City and then to Mexican city of Guadalajara before she arrived in Tijuana on June 16. West said she and a group of eight other LGBTQ asylum seekers tried to "run over the line at the border" between Mexico and the U.S., but Mexican police stopped them.
"We had to run for our lives," West told the Blade at Jardín de las Mariposas. "I even ran without my shoes. I jumped over a bridge."
She said she and three of the other asylum seekers with whom she tried to enter the U.S. went to another shelter for LGBTQ asylum seekers in Tijuana, but it was full. West said the shelter referred them to Jardín de las Mariposas.
"I really like it here," she told the Blade. "Here I can be who I want, I can dress how I want to. I can wear my heels, I can wear my hair. I can just be feminine everyday."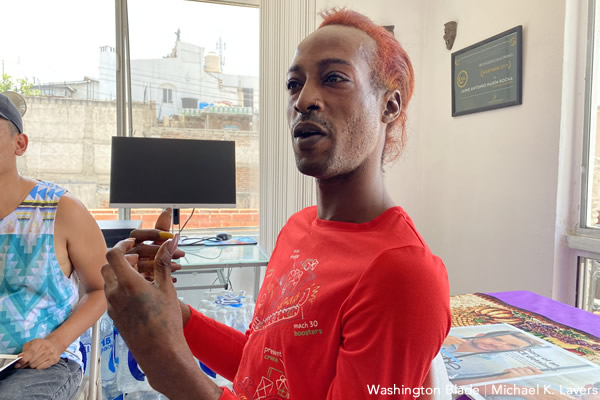 Jaime Marín, who runs Jardín de las Mariposas with his mother, Yolanda Rocha, noted some residents were sleeping in a tent in the backyard because the shelter is over capacity.
"We're overpopulated with a lot of residents," Marín told the Blade.
Title 42, a Centers for Disease Control and Prevention rule that closed the Southern border to most asylum seekers and migrants because of the coronavirus pandemic, remains in place.
Vice President Kamala Harris and other administration officials have publicly acknowledged that violence based on sexual orientation and gender identity is one of the "root causes" of migration from Honduras, El Salvador and Guatemala. The White House has told migrants not to travel to the U.S.-Mexico border, but Marín said the number of people who have traveled to Tijuana since President Biden took office has increased dramatically.
The previous White House forced tens of thousands of asylum seekers to pursue their cases in Mexico under its Migrant Protection Protocols program. The Biden administration on June 1 officially ended MPP.
"The process has been easier, which means they're no longer staying months or years," Marín told the Blade. "They submit their application, let's say today, and they get a response for a date in two weeks. They're basically in the United States within a month."
Marvin hopes to use the picture of his brother's body in the morgue and Honduran newspaper articles about his murder as evidence to support his asylum case. Marvin, however, has yet to find someone to sponsor him.
"My goal … is to go to the United States," he said.
Marín told the Blade the two other shelters for LGBTQ asylum seekers in Tijuana are also at maximum capacity. Marín said U.S. immigration officials are also "overwhelmed" with new asylum applications.
"It might take a little bit longer than a month because of the number of people that are basically coming and we just have to increase the work we do as well because we are getting a lot more work too," he told the Blade. "We are overwhelmed as well."
Fire destroyed lesbian-run Mexicali migrant shelter on July 9
Centro Comunitario de Bienestar Social (COBINA) in Mexicali, a border city that is roughly 2 1/2 hours east of Tijuana, is a group that serves LGBTQ people and other vulnerable groups.
It runs three migrant shelters in the city, which borders Calexico, Calif., in California's Imperial Valley. An electrical fire that destroyed COBINA's Refugio del Migrante on July 9 displaced the 152 migrants from Guatemala, El Salvador, Honduras and other countries who were living there.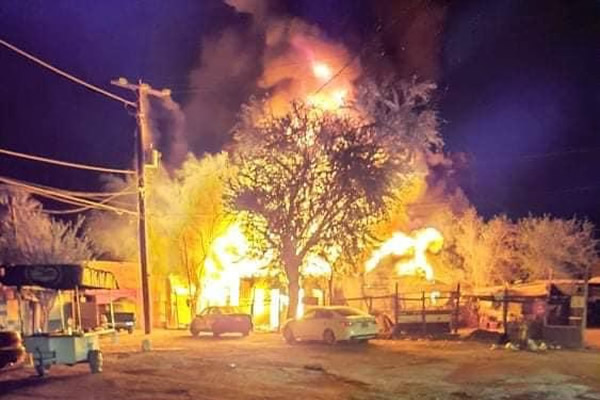 Some of the shelter's residents were living in COBINA's offices when the Blade visited them on July 12.
"We need resources to rebuild the shelter, to buy wood, to buy everything that is needed," COBINA President Altagracia Tamayo told the Blade.
The Organization for Refuge, Asylum and Migration has raised $2,600 for COBINA to use to buy clothes, food and diapers for the displaced migrants and their children. The ORAM funds will also allow COBINA to buy portable air conditioning units. (The temperature in Mexicali was 108 degrees when the Blade reported from there.)
Tamayo told the Blade that COBINA has been working with the U.N. Refugee Agency and the International Organization for Migration to assist the displaced migrants.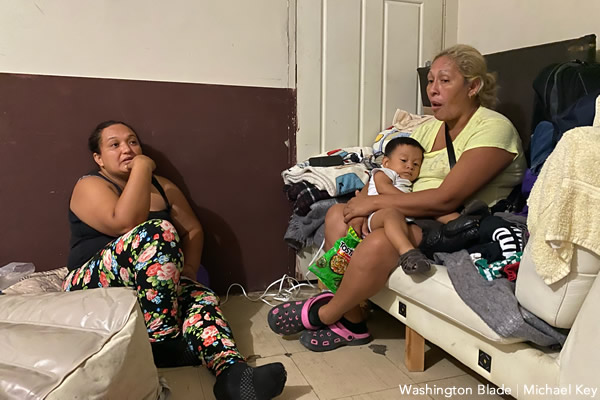 Jardín de las Mariposas moved into a new house in May. It is less than four miles from El Chaparral, the main port of entry between Tijuana and San Diego.
Alight, formerly known as the American Refugee Agency, recently worked with ORAM to install security cameras and purchase new furniture for Jardín de las Mariposas. They also painted the shelter and a mural, installed solar heaters on the roof, planted plants and renovated the backyard.
This work is part of Alight's "A Little Piece of Home" initiative that works to improve shelters for migrants and refugees along the border.
"This is beautiful because they are helping us and not letting us down," Marín told the Blade. "They're basically giving us hope to continue this fight that we have."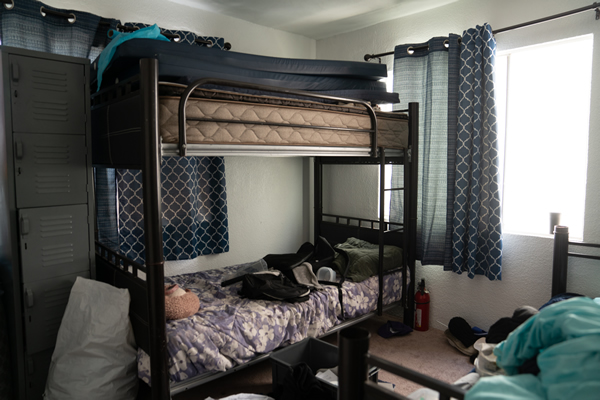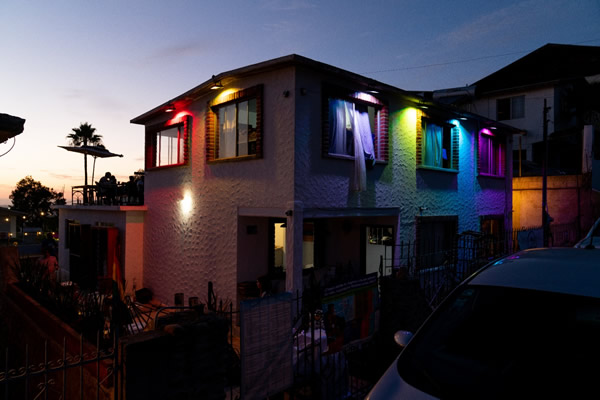 Peru LGBTQ activists express concern over country's new government
Prime minister has made homophobic, transphobic comments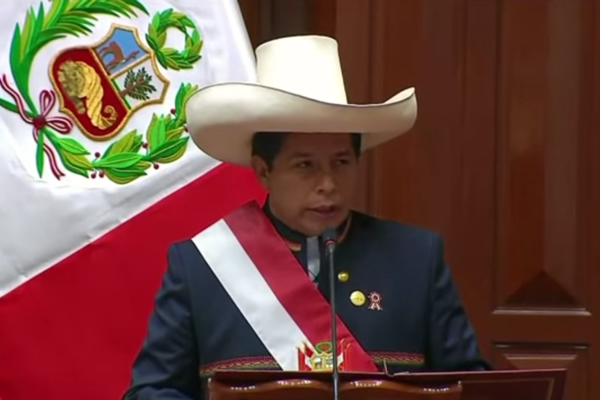 Activists in Peru have expressed concern over their country's new government and whether it will actively oppose LGBTQ rights.
President Pedro Castillo, a teacher from Cajamarca region of northern Peru who is a member of the leftist and socialist Free Peru party, in June narrowly defeated Keiko Fujimori, his right-wing opponent who is the daughter of former President Alberto Fujimori, in the second round of Peru's presidential election. Castillo's inauguration took place in Lima, the Peruvian capital, on July 28.
The Associated Press reported Castillo during his campaign expressed his opposition to marriage rights for same-sex couples, but stressed LGBTQ issues "are not a priority."
Castillo named Congressman Guido Bellido, an indigenous man who represents Cuzco, as his prime minister.
Bellido in a 2019 Facebook post praised former Cuban President Fidel Castro and specifically his 1963 comments in which he said "the (Cuban) revolution does not need hairdressers and work will make them men. The 'new man' cannot be a faggot. The socialist society cannot allow this type of degenerates."
Media reports indicate Bellido in 2020 made transphobic comments in response to gender-based coronavirus prevention measures that activists said discriminated against trans people. Bellido also reportedly said "the woman is so destructive and ruthless when it comes to mixing her grudges and selfishness" and "I don't see any lesbian or gay (person) mobilizing" against it.
"Violence is going to intensify every day if things continue as they are," Bellido said.
Bellido has also been criticized for his previous comments in support of the Shining Path rebel group.
"(Shining Path) has been the biggest violator of human rights in the history of Peru and it concerns me a lot," Alberto de Belaúnde, an independent congressman from Lima who is openly gay, told the Washington Blade on Monday as he discussed Bellido's comments. "It is not a good scenario for the human rights agenda in general and specifically for the LGBT agenda."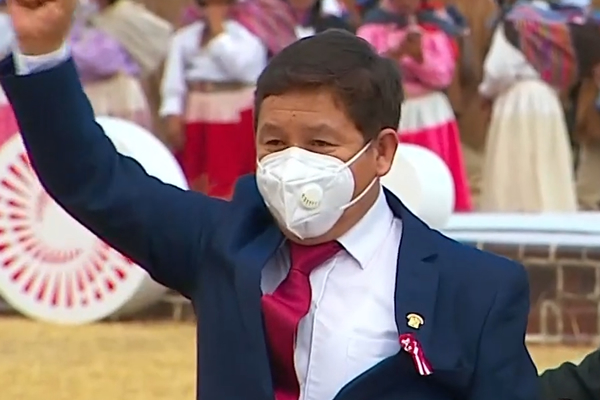 Gabriela Oporto Patroni, a Peruvian human rights lawyer, described Bellido's comments as "concerning." George Hale of Centro de Promoción y Defensa de los Derechos Sexuales y Reproductivos (PROMSEX), an LGBTQ and women's rights group in the South American country, echoed Oporto.
"Prime Minister Bellido's previous comments that reflect his homophobia, transphobia and misogyny are unfortunate," Hale told the Blade.
Bellido, for his part, in recent days has said he "categorically rejects all forms of violence and terrorism in all of its extremes." Hale noted to the Blade that Finance Minister Pedro Francke has publicly said his government will support LGBTQ rights.
"I will fight for equality of opportunities without discrimination based on gender, ethnic identity or sexual orientation," said Francke on July 31. "I will combat homophobia and I will strongly support the fight against the killer (Shining Path), in line with the public promise that our prime minister has made."
Asimismo, lucharé por la igualdad de oportunidades sin discriminación de género, identidad étnica u orientación sexual. Combatiré la homofobia y apoyaré una lucha firme contra el senderismo asesino, en línea con el compromiso público hecho por nuestro Primer Ministro. pic.twitter.com/3ycacbrXxM

— Pedro Francke (@pedrofrancke) July 31, 2021
The Latin American and Caribbean Network of Trans People (REDLACTRANS) on Tuesday noted Foreign Affairs Minister Héctor Béjar has said his government supports the Yogyakarta Principles, a set of global LGBTQ rights principles that advocacy groups adopted in 2006.
"We support the 2016 Yogyakarta Principles' 29 principles about the application of international human rights norms for sexual orientation and gender identity to avoid abuses and to protect the human rights of lesbians, gays, bisexuals and transsexuals," said Béjar. "The human rights of sex workers will also be part of our agenda."
#Peru Celebramos las palabras del Ministro de Relaciones Exteriores Sr. Héctor Béjar Rivera. ¡Por los derechos de las personas Trans, la población LGBTI, por los derechos sexuales y reproductivos! Que estas palabras se traduzcan en una política exterior por los #DerechosHumanos pic.twitter.com/jBd1Erjbi4

— RedLacTrans (@REDLACTRANS) August 3, 2021
Miluska Luzquiños is a transgender activist who lives in Lambayeque, a city in northern Peru.
She told the Blade on Monday the situation for LGBTQ Peruvians remains "very complicated and uncertain" because of the pandemic. Luzquiños also noted the country does not have a trans rights law.
"It is necessary for the LGBTIQ movement to keep doing advocacy in government spaces as (part of) civil society," she said.
Harsh anti-LGBTQ bill introduced in Ghana
Measure would criminalize LGBTQ identity, allyship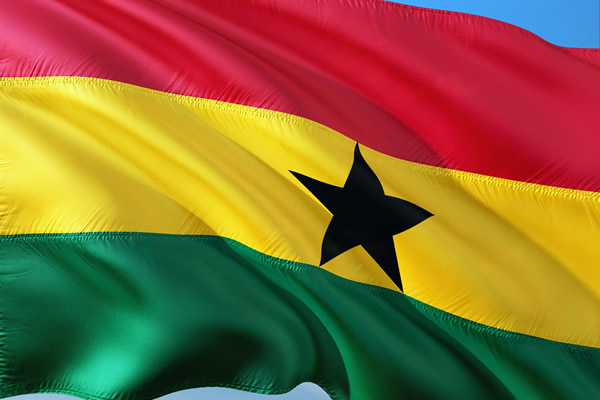 A bill that would criminalize LGBTQ identity and allyship in Ghana was officially introduced in the country's Parliament on Monday.
The "Proper Human Sexual Rights and Ghanaian Family Values Bill" went to the Constitution and Legal Affairs Committee after its first reading.
Eight conservative lawmakers who are from the opposition and ruling parties sponsored the bill. Thomson Reuters Foundation News reports Samuel Nartey George, a member of the National Democratic Congress party, is the lead sponsor.
The bill, if passed, would outlaw LGBTQ identity and subject anyone who identifies as part of the LGBTQ community or as an ally with up to 10 years in prison.
A draft of the bill that was leaked online last week listed some of the punishable offenses that include "gross indecency," which is defined as "the public show of amorous relations between or among persons of the same sex." This act, labeled a misdemeanor, can result in "a term of imprisonment no less than six months and not more than one year."
Activists in Ghana and across the world have sought to raise awareness of the bill on social media with the hashtags #KillTheBill and #GhanaIsEnoughForUsAll. A Change.org petition that urges Ghanaian lawmakers to oppose the measure has been created.
Critics say the measure would violate human rights and would make LGBTQ people more vulnerable to persecution and violence. The Coalition of Muslim Groups in Ghana and other religious organizations have welcomed the bill, with Thomson Reuters reporting they say it is needed to "prevent the dilution of cultural values and beliefs in Ghanaian society."
Naa Seidu Fuseini Pelpuo, the overlord of the Waala Traditional Area, and other traditional leaders have condemned the LGBTQ+ community as "unnatural and [perverted]." Pelpuo has also banned activities between LGBTQ individuals in the Waala Traditional Area and warned of "firm and swift" punishment if found engaging in "such acts," according to the Ghana Broadcasting Corporation.
The bill's introduction comes after the May arrest of 21 activists and paralegals who attended a conference on how to advocate for LGBTQ rights.