Guyana decriminalizes cross-dressing
Four trans women sued after 2009 arrest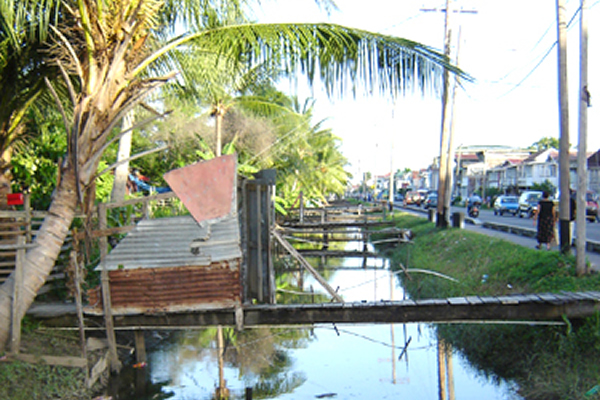 Guyana on Tuesday officially decriminalized cross-dressing.
Local media reports indicate lawmakers in the South American country approved a measure to remove cross-dressing from the colonial-era Summary Jurisdiction (Offenses) Act. Guyanese Attorney General Anil Nandlall, who is also the country's legal affairs minister, supported the bill.
Guyana is a former British colony that borders Venezuela, Suriname and Brazil.
Guyanese authorities in 2009 arrested four transgender women and charged them with cross-dressing under the Summary Jurisdiction (Offenses) Act. The Caribbean Court of Justice in 2018 unanimously struck down the law.
"People don't know what effect those laws have had on our psyche," Quincy McEwan, one of the four people who challenged the cross-dressing law, told the Associated Press in June. "We were traumatized every time we prepared to go out as we don't know if we are going to be arrested and placed in the lockups."
Guyana's LGBTQ rights movement in recent years has become more visible, even though consensual same-sex sexual relations remain criminalized in their country.
The Society Against Sexual Orientation Discrimination, a Guyanese LGBTQ rights group, in 2018 held the country's first-ever Pride parade. Activists continue to lobby Guyanese lawmakers to decriminalize homosexuality.
Anti-LGBTQ party leader poised to become next Italy prime minister
Giorgia Meloni is chair of far-right Brothers of Italy party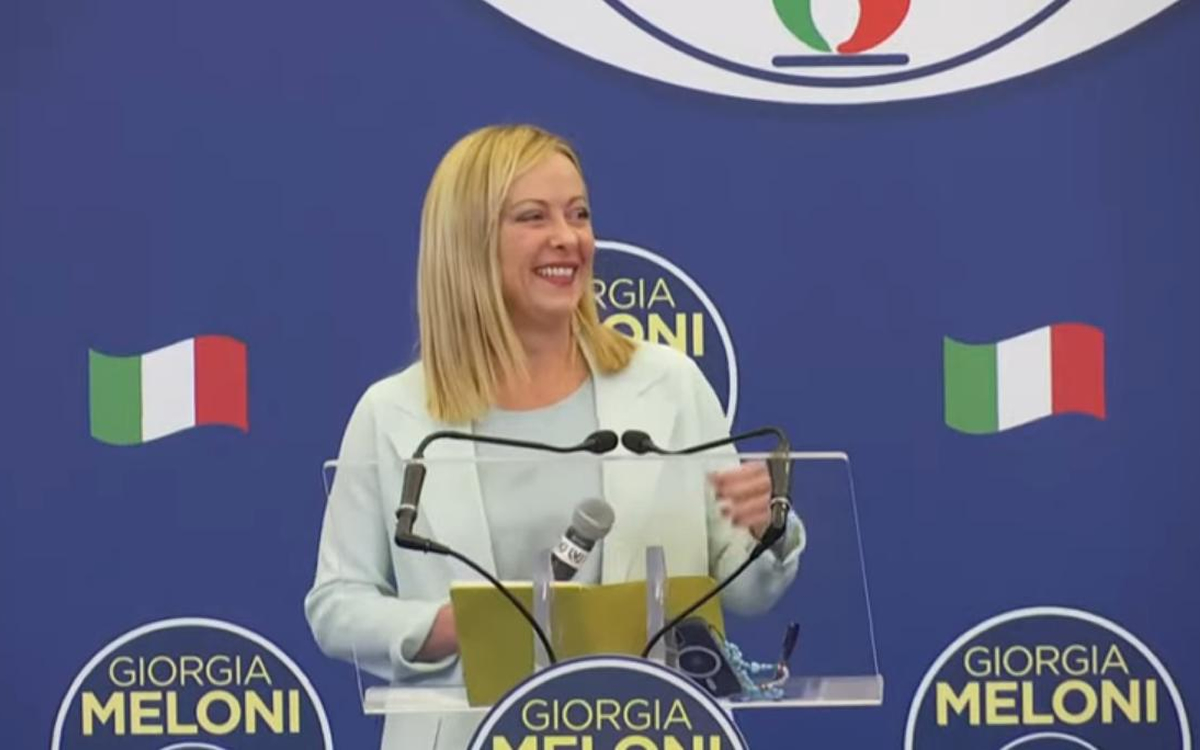 Italy's far-right leader Giorgia Meloni, head of the Brothers of Italy party, appeared to have won in Sunday's snap general elections according to exit polling. In a coalition with other right wing parties, Meloni's right-wing alliance now looks to have control of both houses, with a projected 42.2 percent of the Senate vote.
This will lead to her forming Italy's most right-wing government since World War II and Meloni is now set to be Italy's first female prime minister. However, the final say will rest with Italian President Sergio Mattarella, a decision that is expected to take some time according to political observers in Rome familiar with the inner workings of the Italian government.
Turnout for Sunday's elections was dramatically low — 63.82 percent by the time polls closed — said Italy's interior ministry, almost 10 points down on 2018. Voting levels were especially poor in southern regions including Sicily.
Meloni's Facebook post made after the results had been announced translates to:
History we made today.
This victory is dedicated to all the militants, managers, supporters and every single person who – in these years — has contributed to the realization of our dream, offering soul and heart spontaneously and selflessly.
To those who, despite the difficulties and the most complex moments, have remained in their place, with conviction and generosity. But, above all, it's dedicated to those who believe and have always believed in us.
We won't betray your trust. We are ready to lift Italy up.
THANK YOU !
Meloni is seen as polarizing figure with some of her political stances and rhetoric on the European Union aligning her close to Hungary's nationalist leader Viktor Orban. However, Professor Gianluca Passarrelli of Rome's Sapienza University told the BBC he thought she would avoid rocking the boat on Europe and focus on other policies: "I think we will see more restrictions on civil rights and policies on LGBT and immigrants."
Meloni has long displayed antagonism and intolerance towards the LGBTQ community. She has stated that she perceives sees LGBTQ as menacing and threatening Western civilization.
The BBC noted that earlier this year she outlined her priorities in a raucous speech to Spain's far-right Vox party: "Yes to the natural family, no to the LGBT lobby, yes to sexual identity, no to gender ideology … no to Islamist violence, yes to secure borders, no to mass migration … no to big international finance … no to the bureaucrats of Brussels!"
As LGBTQ equity and equality rights are foundational to the European Union and its governing commission, some see Meloni as combatting the EU over LGBTQ issues in the same vein as Orban.
On other issues Meloni doesn't claim to "oppose" Europe, but rather she outlines a model of integration that may or may not go down well in Brussels, euronews reported.
"If we had an EU more like the one we imagine, we would have developed a more effective defense policy, invested in energy security and maintained short value chains to avoid reliance on third — often untrustworthy — countries for gas, raw materials, commodities, chips and other goods," she stated.
Cubans approve marriage equality-inclusive family code
Referendum took place amid continued government persecution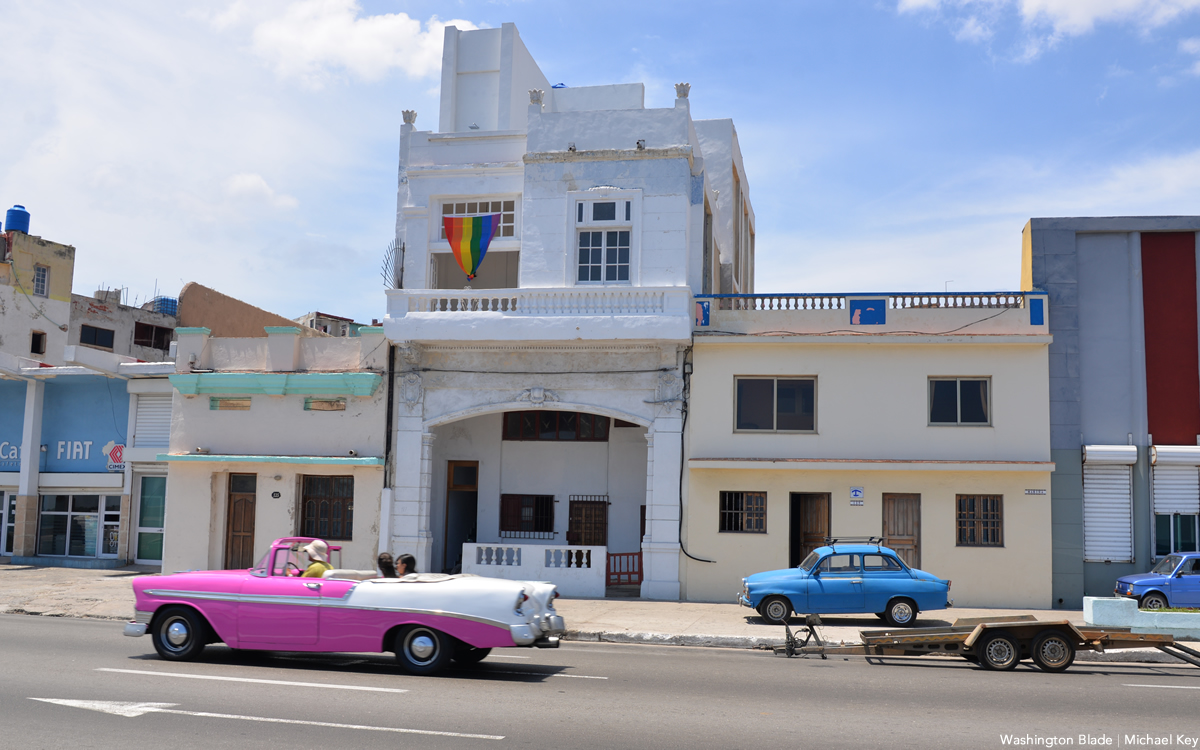 Cubans on Sunday approved a new family code that extends marriage and adoption rights to same-sex couples.
Gramna, the official newspaper of the Cuban Communist Party, on Monday reported 66.9 percent of Cubans who participated in the referendum voted in favor of the new family code.
"Sept. 25, 2022, is already a historic day," said Gramna. "The island has once again demonstrated that the revolution will never stop in its quest for more justice, independent of its adversaries. The road has never been easy, but it is very worthy."
Mariela Castro, the daughter of former President Raúl Castro who spearheads LGBTQ and intersex issues in Cuba as director of the country's National Center for Sexual Education, is among those who support the new family code. Mariela Castro on Sunday posted to her Facebook page a picture of her voting for it in Havana, the Cuban capital.
"I voted yes for Cuban families, for a socialist Cuba, for the world's most revolutionary and humanist family code, for a socialist state built upon rights and social justice that recognizes and protects all families," said Mariela Castro after she voted.
The Cuban government in the years after the 1959 revolution that brought Mariela Castro's uncle, Fidel Castro, to power, sent gay men and others to work camps. Cubans with AIDS were forcibly quarantined in state-run sanitaria until 1993.
Cuba joins Costa Rica, Colombia, Ecuador, Brazil, Argentina, Uruguay, Chile, Mexico City and several Mexican states that have extended marriage rights to same-sex couples. Puerto Rico, the U.S. Virgin Islands, Aruba, Curaçao, Bonaire, French Guiana, Guadeloupe, Martinique, St. Barthélemy, St. Martin, Sint Maarten, Sint Eustatius and Saba also have marriage equality.
Cuban government critics face harassment, arrest
Sunday's referendum took place nearly four years after Cuban voters overwhelmingly approved their country's new constitution. The government's decision to remove a marriage equality amendment that religious groups had publicly criticized sparked outrage among independent LGBTQ and intersex activists.
LGBTQ and intersex Cubans and others who publicly criticize the Cuban government also continue to face harassment, discrimination and arrest.
Maykel González Vivero, editor of Tremenda Nota, the Washington Blade's media partner in Cuba, is among the hundreds of people who were arrested during anti-government protests that took place across the country on July 11, 2021. The U.S. in 2019 granted asylum to Yariel Valdés González, a Blade contributor who suffered persecution in Cuba because he is a journalist.
Yoan de la Cruz, a gay man who used Facebook Live to livestream the first July 11 protest that took place in San Antonio de los Baños in Artemisa province. De La Cruz subsequently received a 6-year prison sentence, but he was released on house arrest in May.
Brenda Díaz, a transgender woman with HIV who participated in a July 11 protest in Güira de Melena in Artemisa province, has been sentenced to 14 years in prison. The State Department has said it is "very concerned" about Díaz's health and well-being and urged the Cuban government to release her.
Zambia president reiterates opposition to LGBTQ, intersex rights
Hakainde Hichilema made comments in response to anti-LGBTQ protest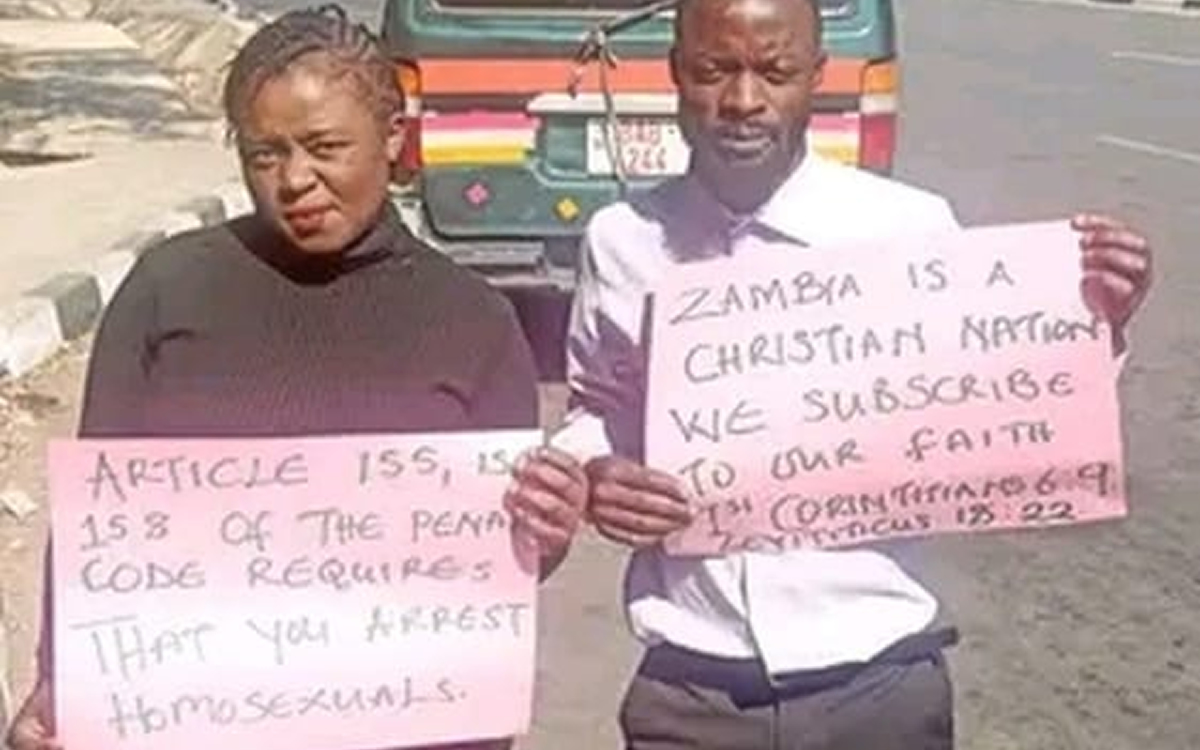 Zambian President Hakainde Hichilema on Monday reiterated his government does not support LGBTQ and intersex rights.
In a video posted to his Facebook page on Monday, Hichilema said Zambia is a country deeply rooted in Christianity and therefore does not support same sex relations. The president's remarks came after Dr. Brian Sampa on Sept. 15 held an anti-LGBTQ rights protest.
The police stopped Sampa's protest, which was to have taken place at the State House in Lusaka, the country's capital. Officers said he did not have the necessary permits and told him and the handful of other protesters to instead approach the country's Gender Ministry.
"Zambia is a Christian nation it's clear! We all agree, but sometimes we want to extract sections of our communities and say these are not Christians. Religion in diversity. Churches in diversity but one body of Christ and I want to say it is not right," said Hichilema in his video. "I have been following what is happening in the country and to say that the new dawn government is promoting lesbian rights or gay rights that is not right. We have said it before in opposition and now in government that we do not support gay, lesbian rights as a government." 
"The records are there," he added. "The media houses carry those records from years back but now in the last recent days people are propagating in churches preaching about lesbian rights that is divisive you know, the new dawn government this and that it's not right let's focus on unity, let's focus on materiality, things that matter for this country, our children keeping them in school matters more than the peripheral petty side of a divisive behavior."
Sampa, meanwhile, has said he will be leading another anti-LGBTQ protest under the banner #BanNdevupaNdevu (#BanBeardonBeard) on Sept. 28. He said he plans to deliver a letter to the State House pertaining to what he labelled "the rise in unnatural acts like homosexuality."
"Our fight is non-political. It's for Zambians regardless of your color, creed, religion or political affiliation," said Sampa on Facebook. "The president needs to be making it clear to those ambassadors from some countries our stance about homosexuality. Here we chase ambassadors who support homosexuals because it's criminal under our constitution. The government has got power to end all this, but we are lacking political will against homosexuality. Use the law to the latter."
"Parents make time to talk to your children and visit them in boarding schools," he added. "Male boarding schools are no longer safe. The homosexuals are sodomizing children as they initiate them into this bad vice."
Sampa also posted to Facebook a picture of a bed with what appears to be human feces on sheets. Sampa said it was a result of too much anal sex and cautioned that heterosexuals should be concerned if their partner wants to engage in it.
"Before you join them no matter the amount they will offer you, remember this picture. This is a picture of a bed used by a person with fecal incontinence due to anal sex what you are seeing are feces leaking from the anus because the sphincter muscle is destroyed due to anal sex," he said. "This is an example of a male-to-male relationship. Don't be deceived; the anus is not a sexual organ. Would a normal person be happy to dip their penis in feces? Nobody enjoys the smell of feces unless there is some psychological problem."
"For ladies, how to know that you are dating a homosexual," added Sampa. "If the guy keeps demanding for anal sex make sure you report him to the police."
Zambia criminalizes same-sex sexual activity between men and between women. Sentences include a maximum penalty of 14 years in jail.
A court in 2019 convicted two gay men of engaging in same-sex sexual activity and sentenced them to 15 years in prison. They received a presidential pardon in 2020 amid international pressure, but reports of discrimination and violence against LGBTQ and intersex Zambians remain commonplace.
Daniel Itai is the Washington Blade's Africa Correspondent.