New Iran government leaves country's LGBTQ community hopeless
Ebrahim Raisi involved with 1988 execution of political prisoners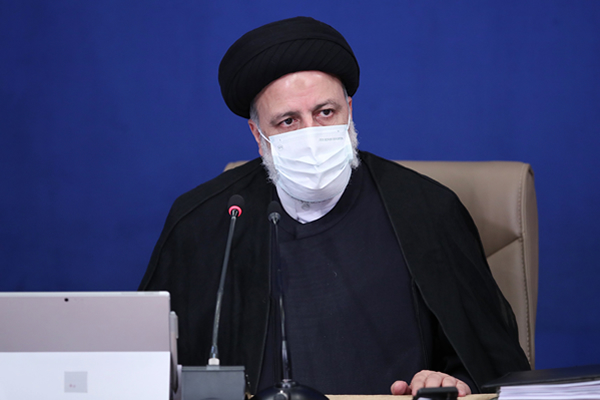 Ebrahim Raisi took over the presidency of Iran and promised to be a "true defender of human rights," but the Iranian LGBTQ community is not hopeful.
Iran, a country where LGBTQ youth face legal challenges such as prosecution, sometimes to the extent of death sentences, is seeing a rise of new ultra far-right leaders.
Raisi is accused being involved in the 1988 execution of thousands of political prisoners in Tehran, but his human rights abuses are not limited to political prisoners. During Raisi's tenure as "head of the judiciary," blanket immunity was given to the Iranian officials and security forces responsible for the killing of hundreds of innocent men, women and children. This kind of bizarre record of human rights abuse by Raisi is also reflected in the hopelessness of the Iranian LGBTQ community.
"I did not even vote for the new president," said Sher (changed name), an Iranian woman who secretly identifies as bisexual. "I do not care anymore because I know he is the same as his predecessor or even worse."
In June, a poll conducted by the Six Colors Organization suggested that 90 percent of eligible voters living outside Iran had intended not to vote for Raisi. Many LGBTQ youth did not participate in voting to protest against the Raisi.
"Iran is governed based on sharia law, so it doesn't matter who is the president or supreme leader or a parliamentarian, as long as the country is governed on Islamic laws — LGBTQI+ youth are being sentenced to death," said Arsham Parsi, an Iranian LGBTQ activist living in exile in Canada and executive director of International Railroad for Queer Refugees. "Raisi is kind of extreme, more than others. He was also involved in the killing of other people at the beginning of the revolution, so he is a scary figure, especially for LGBTQs, because he can force the Islamic state agenda."
Parsi told Washington Blade that he is not very hopeful about the Islamic Republic of Iran. He said that Iranian politicians do not care about anything but their power and money. Parsi does not believe that LGBTQ people will have any rights under this regime.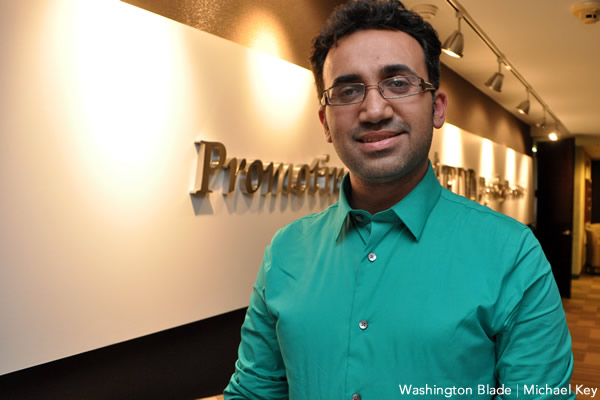 President Biden in February issued a memorandum on Advancing the Human Rights of Lesbian, Gay, Bisexual, Transgender, Queer and Intersex Persons Around the World.
Biden, in the major foreign policy speech, highlighted the promotion of LGBTQ rights. Although the U.S. does not maintain an embassy in Iran, the Swiss embassy works as the protecting power of the U.S. in Iran. But during Pride month, the Swiss embassy did not fly Pride flags outside of its building.
The U.S. State Department maintained that American embassies and consulates developed individual plans during Pride Month to both celebrate LGBTQ people and raise awareness of violence, human rights abuses and discrimination targeting LGBTQ people globally, including appropriate exterior displays. The State Department did not comment on "why there was no Pride flag flying outside the Swiss embassy during the pride month to spread awareness."
"The continuous engagement of Switzerland for the promotion of human rights, including LGBTQ rights, takes place independently of displaying specific symbols, such as the Pride flag," said Pierre-Alain Eltschinger, a spokesperson for the Swiss Department of Foreign Affairs. "Switzerland chooses its engagement strategy and instruments in a way that allows it to best fulfill, the general objective to promote human rights, based on the specific context."
The Swiss president, in a message to Raisi, also congratulated him on his victory.
The Swiss Department of Foreign Affairs did not comment to the Blade on the president's congratulations, but maintained that the Swiss government is aware of the challenges faced by members of the LGBTQ community in Iran.
"Switzerland maintains relations with the governments of all states, including the Iranian government. These high-level political contacts form the basis of an open dialogue in which we regularly address the human rights situation in Iran," said Eltschinger. "We believe that maintaining an in-depth dialogue with Iran is the best way to achieve improvements that benefit the LGBTQ community. Switzerland will continue to address this and other human rights issues with the Iranian authorities, including at the highest level."
A European Union official in a statement said that the EU takes action globally to prevent and denounce all forms of discrimination against LGBTQ persons, including homophobic, biphobic and transphobic violence while promoting their access to equal opportunities in all spheres of life. During the interview, the officials avoided the brazen human rights violation by Raisi and did not comment on Iran specifically.
"We have consistently asserted our strong opposition toward any abuse, harassment, violence and stigma targeting LGBTQI+ persons around the world, and we continue to have serious concerns over the Iranian regime's treatment of LGBTQI+ persons," said a State Department spokesperson in a statement. "We urge the new government in Tehran to ensure LGBTQI+ persons are treated fairly and with full respect for their dignity and human rights."
While speaking with Blade, Alex Vatanka, Iran program director of Middle East Institute, also expressed hopelessness on the future of the LGBTQ community in Iran under the new presidency of Raisi. He said that Raisi did not say anything progressive on this subject matter.
"The group of people coming in with Ebrahim Raisi are the least likely to engage in any kind of real and meaningful dialogue about the LGBTQI+ community in Iran," said Vatanka. "Mr. Raisi and his supporters believe that they know best, the way of life that they have chosen for themselves — is really the only way, and instead of trying to seek an opponent and have a dialogue, they would rather force their will, on the society."
For years, the U.S. and the EU have raised the issue, but there hasn't been anyone in the central government in Iran with whom to have a serious dialogue. The Iranian government considers this as interference in their internal matter.  Although the hope remains bleak under this regime, the LGBTQ community is still trying to show their protest against the discriminatory laws — sometimes by not participating in the election or leaving blank votes.
Mohit Kumar is a freelance reporter who has covered different stories that include the 2020 election in the U.S. and women's rights issues. He has also covered NASA, ESA (the European Space Agency), the
Canadian Space Agency and loves to help people. Mohit is on Twitter at @MohitKopinion and can be reached at [email protected]
Two arrested for lesbian couple's murder, dismemberment in Mexico border city
Julissa Ramírez and Nohemí Medina Martínez killed earlier this month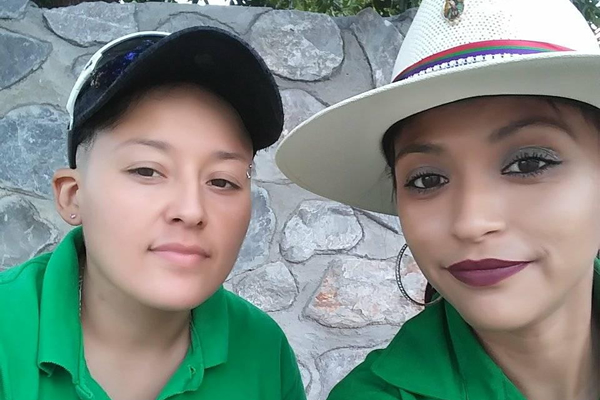 Two people have been arrested in connection with the murder and dismemberment of a lesbian couple in the Mexican border city of Ciudad Juárez.
The Chihuahua Attorney General's Office on Tuesday announced authorities arrested a 25-year-old woman and a 24-year-old man and charged them with aggravated femicide.
Authorities on Jan. 16 found the dismembered body parts of Julissa Ramírez and Nohemí Medina Martínez in plastic bags that had been placed along the Juárez-El Porvenir Highway. The Chihuahua Attorney General's Office in a press release notes the suspects murdered Ramírez and Medina in a house in Ciudad Juárez's San Isidro neighborhood on Jan. 15.
Ciudad Juárez, which is located in Mexico's Chihuahua state, is across the Rio Grande from El Paso, Texas.
Members of Comité de la Diversidad Sexual de Chihuahua, a local LGBTQ rights group, and Chihuahua Gov. María Eugenia Campos Galván are among those who have expressed outrage over the women's murders. Activists have also urged local and state authorities to investigate whether the murder was a hate crime based on Ramírez and Medina's sexual orientation.
Local media reports said nine women — including Ramírez and Medina — were killed in Ciudad Juárez from Jan. 1-15.
State Department reiterates concerns over Chechnya human rights record
Anti-LGBTQ crackdown continues to spark outrage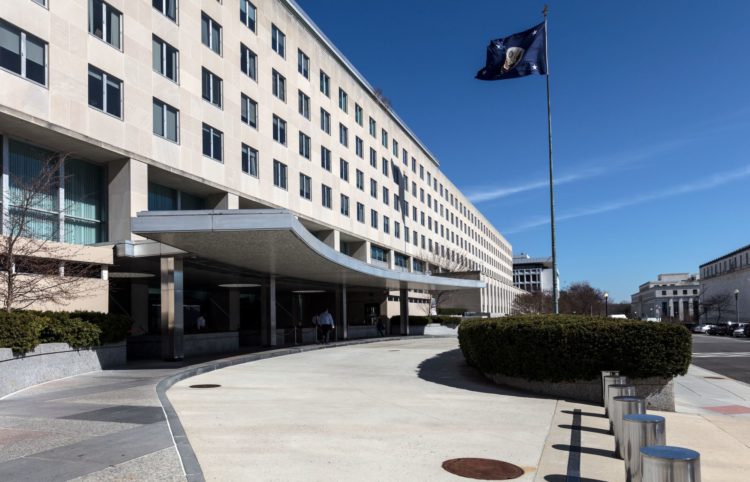 The State Department on Thursday reiterated its concerns over Chechnya's human rights record that includes an ongoing anti-LGBTQ crackdown.
"We reject Chechnya Head Ramzan Kadyrov's baseless attempts to malign human rights defenders and independent journalists and we urge him to end authorities' targeting of those who dissent, LGBTQI+ persons, members of religious and ethnic minority groups, and others, including through reprisals against their family members," said spokesperson Ned Price in a statement. "We call on Russian federal authorities to refrain from enabling repressive acts, including acts of transnational repression, originating in Chechnya and to bring those responsible for continuing egregious human rights violations in Chechnya to justice consistent with the law of the Russian Federation and Russia's international human rights obligations."
Price in his statement also said the U.S. "is troubled by continuing reports of abductions and arbitrary detentions carried out by authorities in Russia's Republic of Chechnya, including dozens of reported abductions and arbitrary detentions in recent weeks targeting the relatives of Chechen human rights defenders and dissidents."
"In addition to cases within Chechnya, there have been numerous instances of individuals being detained in other parts of the Russian Federation and forcibly transferred to Chechnya, such as Zarema Musayeva, the mother of human rights lawyer Abubakar Yangulbayev. Musayeva was taken from Nizhny Novgorod last week," said Price. "We call for the immediate release of all who have been unjustly detained. We are also concerned by reports that Chechen authorities are using such pressure tactics against the relatives in Chechnya of dissidents living outside the Russian Federation. Such acts, which harm entire families, is an especially pernicious form of repression."
The anti-LGBTQ crackdown in Chechnya continues to spark worldwide outrage.
Chechen authorities in April 2020 arrested two brothers, Salekh Magamadov and Ismail Isaev, after they made a series of posts on Osal Nakh 95, a Telegram channel that Kadyrov's opponents use. Magamadov and Isaev were reportedly forced to make "apology videos" after they were tortured.
The Russian LGBT Network helped the brothers flee Chechnya, but Russian police last February arrested them in Nizhny Novgorod. Chechen authorities brought them back to Chechnya.
Magamadov and Isaev last month reportedly began a hunger strike after a judge denied their request to have another court hear their case. The Crisis Group "North Caucasus SOS" that represents the brothers said the Supreme Court of Chechnya on Wednesday denied their request for a different venue.  
Advocacy groups renew calls for U.S. to help LGBTQ Afghans
New report details Taliban abuses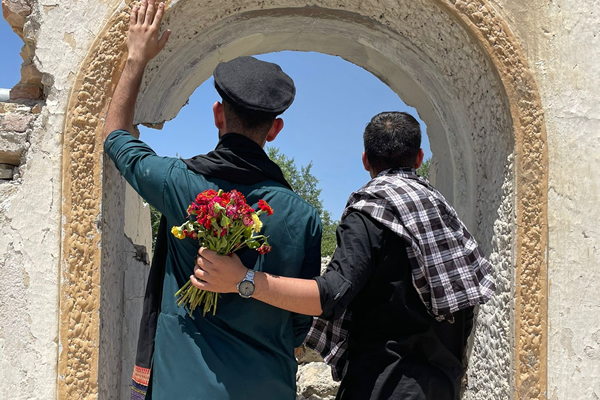 Advocacy groups on Wednesday renewed calls for the U.S. and other countries to do more to help LGBTQ Afghans who remain inside Afghanistan after the Taliban regained control of it.
A report from OutRight Action International and Human Rights Watch that details the plight of LGBTQ Afghans includes a series of recommendations for the U.S. and other "concerned governments."
– Use any diplomatic leverage to press the Taliban to recognize the rights of everyone in Afghanistan, including LGBT people.
– Recognize that LGBT Afghans face a special risk of persecution in Afghanistan and neighboring countries and expedite their applications for evacuation and resettlement.
– Support and facilitate the delivery of humanitarian assistance to Afghans in need, and support organizations providing humanitarian assistance, including programs specifically designed to assist LGBT Afghans.
– Ensure that support to organizations working in Afghanistan is directed to organizations that commit to gender-sensitive programming, nondiscrimination, and inclusion of LGBT beneficiaries.
– In engagements with formal and informal civil society groups in Afghanistan, including human rights organizations, women's rights and feminist organizations, and organizations focused on health, education, or youth, raise concerns about abuses against LGBT Afghans and urge such groups to be inclusive of LGBT Afghans.
– Engage with civil society organizations directly or indirectly addressing LGBT issues in Afghanistan, informal groupings of LGBT people, and community leaders who are well networked within LGBT communities to best help them protect their rights.
The report also includes recommendations for countries from which LGBTQ Afghans have asked for asylum.
– Fully respect the rights of Afghan people who are or are perceived to be LGBT to claim asylum where they can demonstrate a well-founded fear of persecution.
– When considering asylum claims and other requests for protection from LGBT Afghans, fully consider all evidence regarding violations of the rights of LGBT people in Afghanistan, who faced severe discrimination previously and especially since the Taliban takeover.
– When considering asylum claims for LGBT Afghans, take into consideration that LGBT individuals often conform to societal norms, such as entering into different sex marriage, in order to survive. Married status should not be taken as an indication of someone not being LGBT.
The report's other recommendations include calls for international aid organizations inside Afghanistan to "provide targeted and specialized assistance to LGBT people" and for the Taliban to "urgently end any and all forms of discrimination or violence against anyone based on a person's perceived or actual sexual orientation or gender identity."
OutRight Action International and Human Rights Watch released their report less than six months after the Taliban regained control of Afghanistan.
A Taliban judge last July said the group would once again execute gay people if it were to return to power in the country. The report notes a Taliban official later said the group "will not respect the rights of LGBT people."
The report includes interviews with 60 LGBTQ Afghans inside Afghanistan and in five other countries that OutRight Action International and Human Rights Watch conducted between October and December 2021.
A 20-year-old man with whom the groups spoke said Taliban members "loaded him into a car" at a checkpoint and "took him to another location where four men whipped and then gang raped him over the course of eight hours." The report notes the man went into hiding, but the Taliban continued to target him and his family.
A lesbian woman with whom OutRight Action International and Human Rights Watch spoke said her parents "arranged for a speedy wedding" with a man before the Taliban regained control of Afghanistan. The report notes her parents beat her when she "tried to refuse to go through with it."
The woman's parents, according to the report, paid her husband to take her out of Afghanistan. They now live in another country, and he "beats her nearly every day and will not allow her to leave the house."
The report also details an incident in which the Taliban beat a transgender woman and "shaved her eyebrows with a razor" before they "dumped her on the street in men's clothes and without a cellphone." She had been living with other trans women in an abandoned youth hostel in Kabul, the Afghan capital, when the Taliban regained control of the country.
"Lesbian, gay, bisexual, and transgender (LGBT) people in Afghanistan, and others who do not conform to rigid gender norms, have faced an increasingly desperate situation and grave threats to their safety and lives since the Taliban took full control of the country on Aug. 15, 2021," reads the report's summary.
'More needs to be done'
Two groups of LGBTQ Afghans that three advocacy groups — Stonewall, Rainbow Railroad and Micro Rainbow — evacuated from Afghanistan with the help of the British government arrived in the U.K. last fall. Some of the dozens of Afghan human rights activists who Taylor Hirschberg, a researcher at the Columbia Mailman School of Public Health who is also a Hearst Foundation scholar, has been able to help leave the country since the Taliban regained control of it are LGBTQ.
Rainbow Railroad; the Council for Global Equality; the Human Rights Campaign; Immigration Equality; the International Refugee Assistance Project; the Organization for Refuge, Asylum and Migration in a letter they sent to President Biden last September called for his administration to "prioritize the evacuation and resettlement of vulnerable refugee populations, including LGBTQI people, and ensure that any transitory stay in a third country is indeed temporary by expediting refugee processing."
Rainbow Railroad Executive Director Kimahli Powell on Wednesday during a webinar on the report noted his organization has "had really encouraging conversations with" Jessica Stern, the special U.S. envoy for the promotion of LGBTQ rights who was previously OutRight Action International's executive director, and "her team and with the U.S. government and the Canadian government as well" about the evacuation of LGBTQ Afghans.
"More needs to be done," said Powell.
Powell added there "are concrete things that we've asked to be done within the context of Afghanistan that can be done."
"It's encouraging that governments signaled early on that they want to help out Afghans at risk," he said. "That signaling has led to many folks in Afghanistan who have enough social media to read those messages to ask how (sic) does that look like, including reaching out to us at Rainbow Railroad. And what we're asking governments to do now is to help us answer that question, help us answer the question as to what we can do to protect people who are still stuck in Afghanistan, help people who are displaced outside of Afghanistan awaiting resettlement and partner with us to do it."
OutRight Action International Senior Fellow J. Lester Feder echoed Powell.
"Regardless of the identity of the vulnerable people involved, not enough has been done to help vulnerable people," said Feder during the webinar.
Feder also urged the U.S. government to do more to help LGBTQ Afghans and other vulnerable groups who remain inside the country.
"We know with the amount of support — either with people who had direct connections to the U.S. government or the U.S. military when they left — have been left stranded in Afghanistan," said Feder.
"People who are supporting and support vulnerable Afghans in the United States need to speak up and show support for the government processing (asylum) cases faster and for more spaces being made available," he added.