New Iran government leaves country's LGBTQ community hopeless
Ebrahim Raisi involved with 1988 execution of political prisoners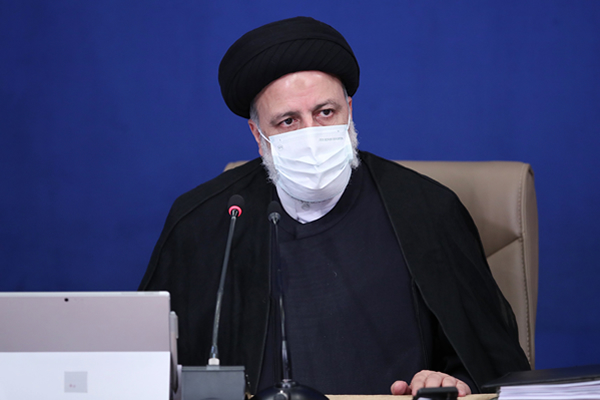 Ebrahim Raisi took over the presidency of Iran and promised to be a "true defender of human rights," but the Iranian LGBTQ community is not hopeful.
Iran, a country where LGBTQ youth face legal challenges such as prosecution, sometimes to the extent of death sentences, is seeing a rise of new ultra far-right leaders.
Raisi is accused being involved in the 1988 execution of thousands of political prisoners in Tehran, but his human rights abuses are not limited to political prisoners. During Raisi's tenure as "head of the judiciary," blanket immunity was given to the Iranian officials and security forces responsible for the killing of hundreds of innocent men, women and children. This kind of bizarre record of human rights abuse by Raisi is also reflected in the hopelessness of the Iranian LGBTQ community.
"I did not even vote for the new president," said Sher (changed name), an Iranian woman who secretly identifies as bisexual. "I do not care anymore because I know he is the same as his predecessor or even worse."
In June, a poll conducted by the Six Colors Organization suggested that 90 percent of eligible voters living outside Iran had intended not to vote for Raisi. Many LGBTQ youth did not participate in voting to protest against the Raisi.
"Iran is governed based on sharia law, so it doesn't matter who is the president or supreme leader or a parliamentarian, as long as the country is governed on Islamic laws — LGBTQI+ youth are being sentenced to death," said Arsham Parsi, an Iranian LGBTQ activist living in exile in Canada and executive director of International Railroad for Queer Refugees. "Raisi is kind of extreme, more than others. He was also involved in the killing of other people at the beginning of the revolution, so he is a scary figure, especially for LGBTQs, because he can force the Islamic state agenda."
Parsi told Washington Blade that he is not very hopeful about the Islamic Republic of Iran. He said that Iranian politicians do not care about anything but their power and money. Parsi does not believe that LGBTQ people will have any rights under this regime.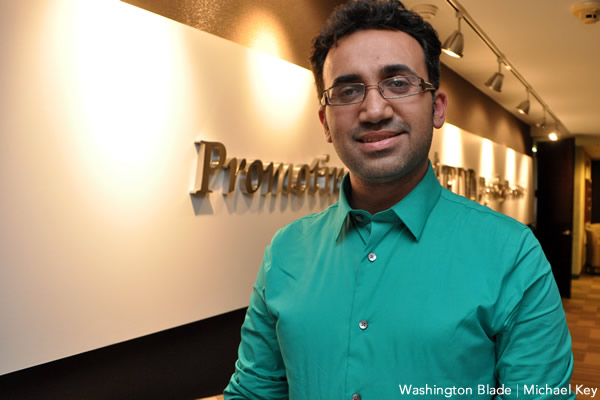 President Biden in February issued a memorandum on Advancing the Human Rights of Lesbian, Gay, Bisexual, Transgender, Queer and Intersex Persons Around the World.
Biden, in the major foreign policy speech, highlighted the promotion of LGBTQ rights. Although the U.S. does not maintain an embassy in Iran, the Swiss embassy works as the protecting power of the U.S. in Iran. But during Pride month, the Swiss embassy did not fly Pride flags outside of its building.
The U.S. State Department maintained that American embassies and consulates developed individual plans during Pride Month to both celebrate LGBTQ people and raise awareness of violence, human rights abuses and discrimination targeting LGBTQ people globally, including appropriate exterior displays. The State Department did not comment on "why there was no Pride flag flying outside the Swiss embassy during the pride month to spread awareness."
"The continuous engagement of Switzerland for the promotion of human rights, including LGBTQ rights, takes place independently of displaying specific symbols, such as the Pride flag," said Pierre-Alain Eltschinger, a spokesperson for the Swiss Department of Foreign Affairs. "Switzerland chooses its engagement strategy and instruments in a way that allows it to best fulfill, the general objective to promote human rights, based on the specific context."
The Swiss president, in a message to Raisi, also congratulated him on his victory.
The Swiss Department of Foreign Affairs did not comment to the Blade on the president's congratulations, but maintained that the Swiss government is aware of the challenges faced by members of the LGBTQ community in Iran.
"Switzerland maintains relations with the governments of all states, including the Iranian government. These high-level political contacts form the basis of an open dialogue in which we regularly address the human rights situation in Iran," said Eltschinger. "We believe that maintaining an in-depth dialogue with Iran is the best way to achieve improvements that benefit the LGBTQ community. Switzerland will continue to address this and other human rights issues with the Iranian authorities, including at the highest level."
A European Union official in a statement said that the EU takes action globally to prevent and denounce all forms of discrimination against LGBTQ persons, including homophobic, biphobic and transphobic violence while promoting their access to equal opportunities in all spheres of life. During the interview, the officials avoided the brazen human rights violation by Raisi and did not comment on Iran specifically.
"We have consistently asserted our strong opposition toward any abuse, harassment, violence and stigma targeting LGBTQI+ persons around the world, and we continue to have serious concerns over the Iranian regime's treatment of LGBTQI+ persons," said a State Department spokesperson in a statement. "We urge the new government in Tehran to ensure LGBTQI+ persons are treated fairly and with full respect for their dignity and human rights."
While speaking with Blade, Alex Vatanka, Iran program director of Middle East Institute, also expressed hopelessness on the future of the LGBTQ community in Iran under the new presidency of Raisi. He said that Raisi did not say anything progressive on this subject matter.
"The group of people coming in with Ebrahim Raisi are the least likely to engage in any kind of real and meaningful dialogue about the LGBTQI+ community in Iran," said Vatanka. "Mr. Raisi and his supporters believe that they know best, the way of life that they have chosen for themselves — is really the only way, and instead of trying to seek an opponent and have a dialogue, they would rather force their will, on the society."
For years, the U.S. and the EU have raised the issue, but there hasn't been anyone in the central government in Iran with whom to have a serious dialogue. The Iranian government considers this as interference in their internal matter.  Although the hope remains bleak under this regime, the LGBTQ community is still trying to show their protest against the discriminatory laws — sometimes by not participating in the election or leaving blank votes.
Mohit Kumar is a freelance reporter who has covered different stories that include the 2020 election in the U.S. and women's rights issues. He has also covered NASA, ESA (the European Space Agency), the
Canadian Space Agency and loves to help people. Mohit is on Twitter at @MohitKopinion and can be reached at [email protected]
Uganda government forces advocacy group to shutdown
Sexual Minorities Uganda says NGO Bureau 'halted' operations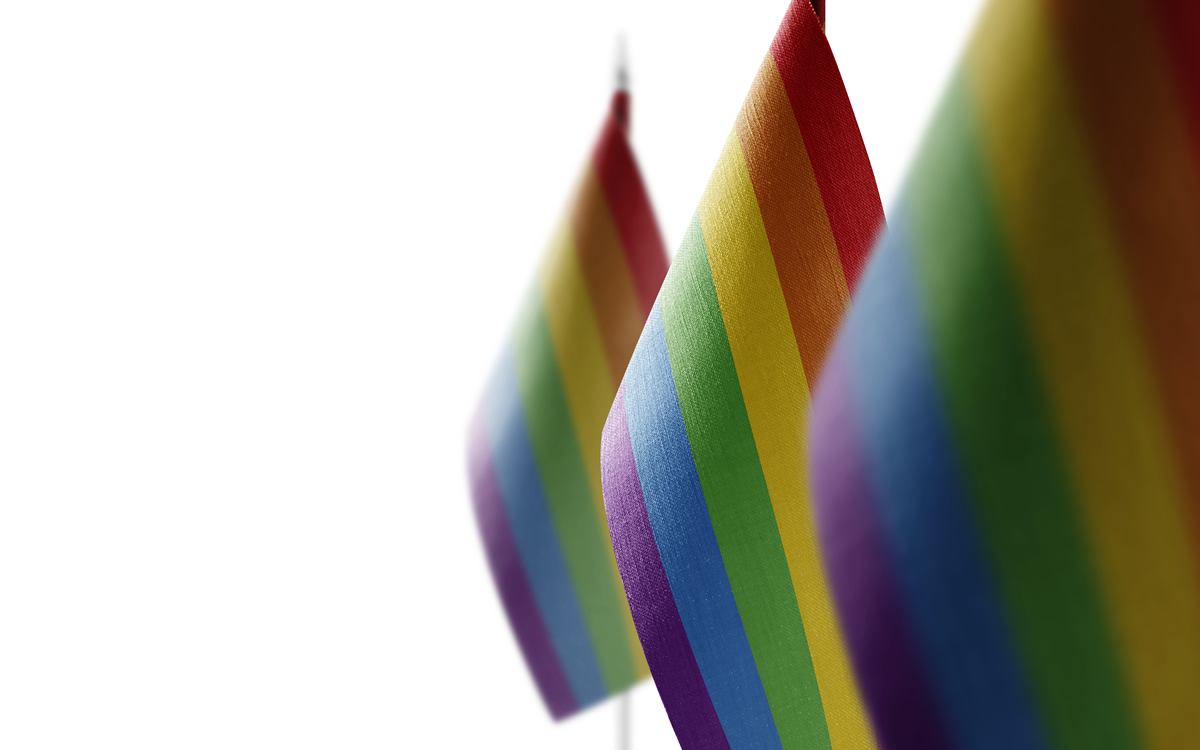 An LGBTQ and intersex rights group in Uganda says the country's government forced it to shutdown on Wednesday.
Sexual Minorities Uganda in a press release said Uganda's National Bureau for Non-Governmental Organizations, which oversees NGOs in the country, on Wednesday "halted" its operations "for non-registration with the NGO Bureau."
The press release notes current Sexual Minorities Uganda Executive Director Frank Mugisha is among those who submitted an application with the Uganda Registration Services Bureau in 2012 "for the reservation of the name of the proposed company," which was Sexual Minorities Uganda.
David Kato, who was Sexual Minorities Uganda's advocacy officer, was murdered in his home outside of Kampala, the Ugandan capital, on Jan. 26, 2011. A Ugandan tabloid a few months earlier published Kato's name and picture as part of an article that called for the execution of LGBTQ and intersex people. 
The Uganda Registration Services Bureau on Feb. 16, 2016, rejected Sexual Minorities Uganda's application based on grounds that it was "undesirable and un-registrable" because it sought "to advocate for the rights and wellbeing of lesbians, gay, bisexual, transgender and queer persons, which persons are engaged in activities labeled criminal acts under Sec. 145 of the Penal Code Act." 
Uganda is among the dozens of countries in which consensual same-sex sexual relations remain criminalized.
President Yoweri Museveni in 2014 signed the Anti-Homosexuality Act, which imposed a life sentence upon anyone found guilty of repeated same-sex sexual acts. The law was known as the "Kill the Gays" bill because it previously contained a death penalty provision.
The U.S. subsequently cut aid to Uganda and imposed a travel ban against officials who carried out human rights abuses. Uganda's Constitutional Court later struck down the Anti-Homosexuality Act on a technicality.
The Uganda Registration Services Bureau's decision to reject Sexual Minorities Uganda's registration application was upheld. Ugandan lawmakers in 2019 passed the Sexual Offenses Bill 2019, which further criminalizes homosexuality in the country.
"The refusal to legalize SMUG's operations that seek to protect LGBTQ people who continue to face major discrimination in Uganda, actively encouraged by political and religious leaders was a clear indicator that the government of Uganda and its agencies are adamant and treat Ugandan gender and sexual minorities as second-class citizens," said Sexual Minorities Uganda in their press release. "These further compromises efforts to demand for better health services and escalates the already volatile environment for the LGBTQ community."
Mugisha described the decision as "a clear witch-hunt rooted in systematic homophobia that is fueled by anti-gay and anti-gender movements that have infiltrated public offices aiming to influence legislation to erase the LGBTQ community."
Robert F. Kennedy Human Rights, which honored Mugisha in 2011, on Friday said it is "outraged by the utterly discriminatory and arbitrary decision of the NGO Bureau in Uganda to shutdown SMUG operations."
"This endangers the lives and rights of LGBTQ+ (people) in Uganda and shows the extent homophobia has permeated Ugandan authorities," said Robert F. Kennedy Human Rights in a tweet.
⚠️ We are outraged by the utterly discriminatory and arbitrary decision of the NGO Bureau in #Uganda to shutdown @SMUG2004 operations.

This endangers the lives and rights of LGBTQ+ in Uganda and shows the extent #homophobia has permeated Ugandan authorities. https://t.co/TT2ruLUrUI

— Robert F. Kennedy Human Rights (@RFKHumanRights) August 5, 2022
The Council for Global Equality, OutRight Action International and Pan Africa ILGA are among the other organizations that sharply criticized the Ugandan government.
"Very disturbing news out of Uganda," tweeted Pan Africa ILGA. "SMUG, one of the most influential LGBTIQ+ focused networks based in Uganda, has been suspended."
Very disturbing news out of Uganda. @SMUG2004 one of the most influential LGBTIQ+ focused networks based in #Uganda has been suspended. #StillWeShallRise https://t.co/LeZJ04hIJZ

— Pan Africa ILGA (@PanAfricaILGA) August 5, 2022
Sexual Minorities Uganda, for its part, remained defiant.
"We shall be back," it tweeted.
We shall be back. #stillweshallrise pic.twitter.com/gpGMbeJyWv

— Sexual Minorities Uganda | SMUG (@SMUG2004) August 5, 2022
Transgender Cuban woman's 14-year prison sentence upheld
Brenda Díaz participated in an anti-government protest on July 11, 2021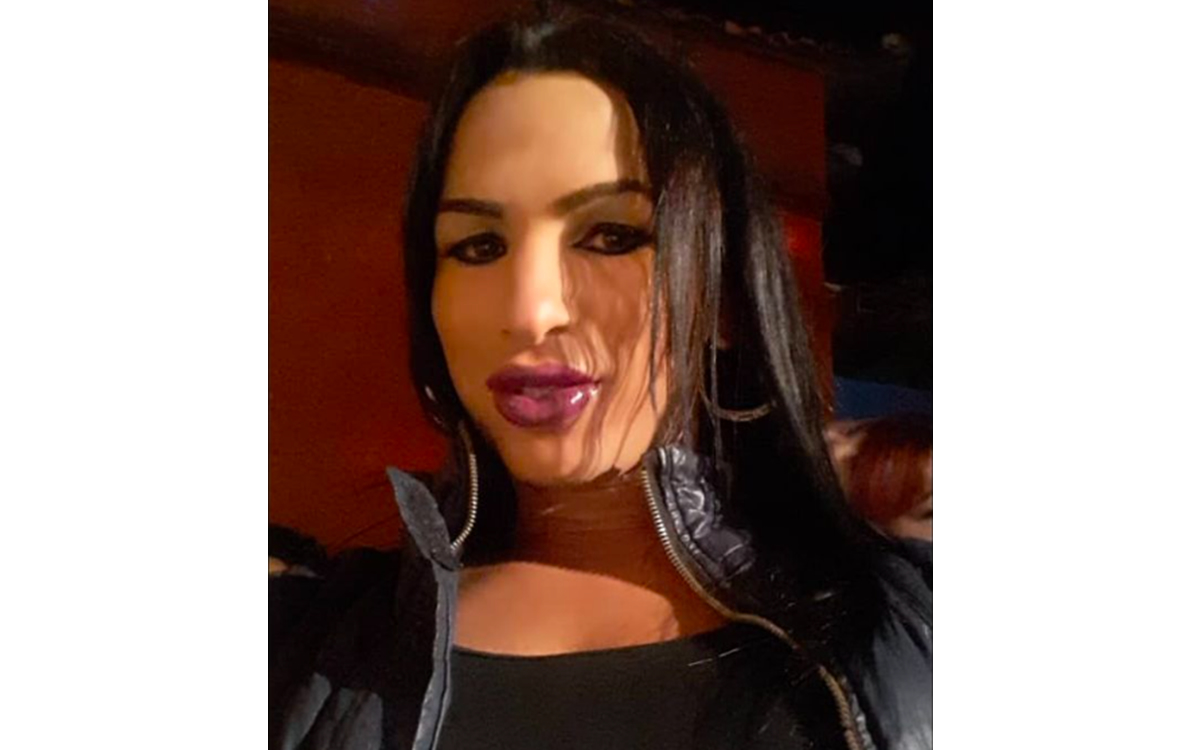 Cuba's highest court has upheld the 14-year prison sentence that a transgender woman with HIV received after she participated in an anti-government protest in July 2021.
Tremenda Nota, the Washington Blade's media partner in Cuba, notes Brenda Díaz was arrested in Güira de Melena in Artemisa province on July 11, 2021.
The Güira de Melena protest was one of dozens against the Cuban government that took place across the country on that day.
A Havana court earlier this year sentenced García to 14 years in prison. She appealed her sentence, but Agencia EFE reported the People's Supreme Court on Wednesday upheld the sentence.
The court, according to Agencia EFE, determined García's sentence was "legal, just" and rational." The U.S. Embassy in Cuba on Thursday condemned the decision and its ruling that upheld the 15-year prison sentence that journalist Jorge Bello Domínquez received after he participated in the July 11 protests.
"We condemn the confirmation of the discriminatory and unjust 14- and 15-year prison sentences for Brenda Díaz and journalist Jorge Bello Domínguez for their participation in the July 11 (protests) that were announced yesterday," tweeted the embassy.
A State Department spokesperson last month told the Washington Blade the U.S. is "very concerned about the well-being of Brenda Díaz, especially given reports that she is being held in a men's prison and is not receiving appropriate medical treatment."
The embassy on Thursday reiterated these concerns.
"We express our deep concern over Brenda's health and the treatment that she is receiving in prison," tweeted the embassy. "We call upon the Cuban government to unconditionally release Brenda, Jorge and everyone who has been unjustly detained."
The tweet ended with the hashtag "Prisoners, why?"
Chile Senate votes to equalize age of consent
Activists have sought Article 365 repeal for more than two decades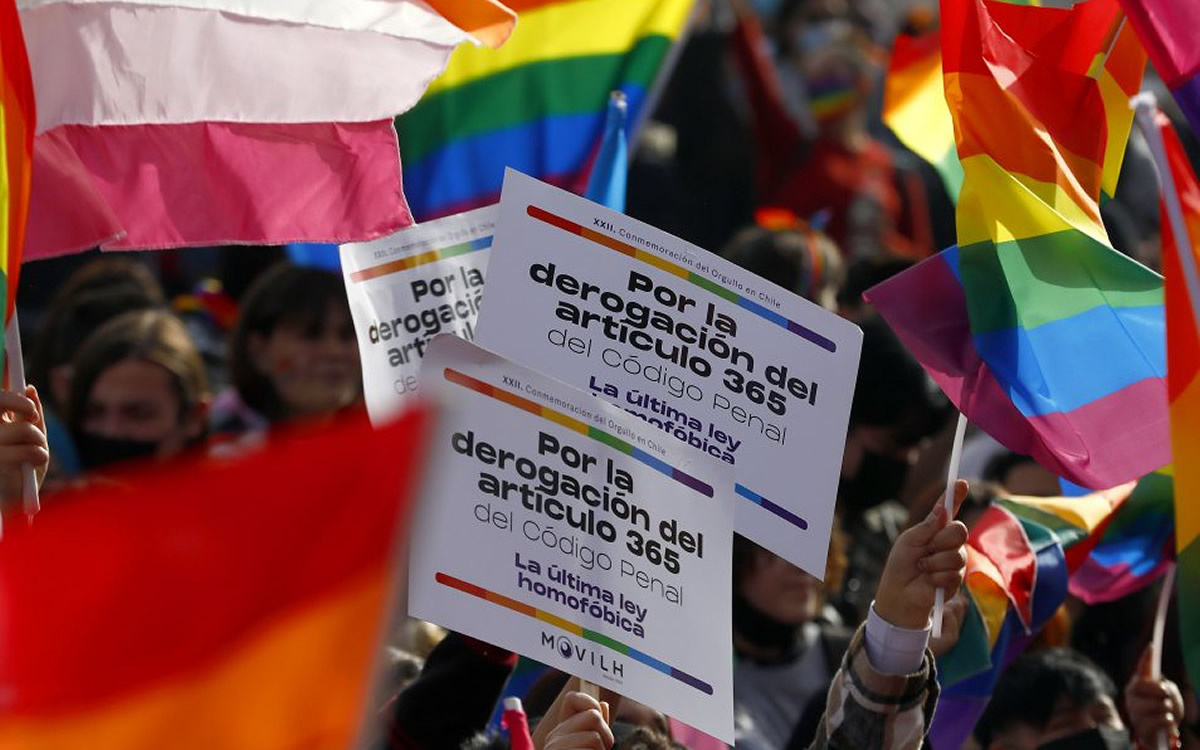 The Chilean Senate on Tuesday approved the repeal of Article 365 of the country's penal code that differentiated the age of consent between same-sex and heterosexual couples.
Article 365 was the last homophobic law in force in the country that has seen an expansion of rights to LGBTQ and intersex Chileans in recent years. A law that allows same-sex couples to marry and adopt children took effect on March 10.
Although the Article 365 repeal bill will go before the Chilean House of Deputies, Movimiento de Integración y Liberación Homosexual (Movilh), the country's main LGBTQ and intersex rights group, said its passage is assured because the chamber has already approved it.
Movilh, which has been working to repeal Article 365 since 1999, described Tuesday's vote as "historic" because "it is the elimination from our legal system of the last explicitly homophobic law in force in Chile." The Chilean LGBTQ and intersex rights organization said the bill "approved today in the Senate will end the stigma that weighs on young gay men, whose sexual orientation and practices are considered a crime despite the absence of abuse or abuse against third parties and despite the absence of any other crime already sanctioned by our legislation."
Movilh Director Rolando Jiménez said that "with the elimination of this anachronistic norm, the struggle for LGBTIQA+ equality closes a cycle, where no one will ever again be punished for loving or desiring someone of the same sex."
"Today we took a forceful and decisive step towards full legal equality, a right already guaranteed in the constitution, but which has historically been so elusive for LGBTIQA+ people," stressed Jiménez.
The Chilean State in the 2016 agreement it signed with Movilh before the Inter-American Commission on Human Rights committed to repeal Article 365.