Countries urged to offer refuge to LGBTQ Afghans
Taliban has said it will execute gay men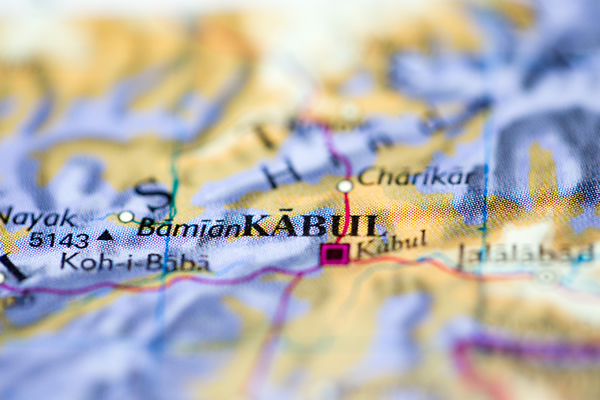 Advocacy groups have urged the U.S. and other countries to offer refuge to LGBTQ Afghans after the Taliban regained control of the country.
"As Afghanistan falls to the Taliban, members of the LGBTIQ community are among those at greatest risk of suffering under Taliban rule," tweeted the Organization for Migration, Refuge and Asylum on Tuesday. "The international community must act quickly and decisively to aid all those fleeing persecution."
As #Afghanistan falls to the Taliban, members of the #LGBTIQ community are among those at greatest risk of suffering under Taliban rule. The international community must act quickly and decisively to aid all those fleeing persecution.#asylum
📷 credit: Akhter Gulfman/EPA pic.twitter.com/XhyPuvKlVr

— ORAM (@ORAMrefugee) August 17, 2021
Stonewall, a British LGBTQ rights group, echoed ORAM's call.
"LGBTQ+ Afghans have endured routine discrimination, abuse and persecution, including by the state," said Stonewall CEO Nancy Kelley on Tuesday. "With the Taliban in power we expect this situation to deteriorate further, including the potential for a return to active enforcement of the laws that prohibit same sex relationships."
LGBTQ+ Afghans have endured routine discrimination, abuse & persecution, including by the state. With the Taliban in power we expect this situation to deteriorate further, including the potential for a return to active enforcement of the laws that prohibit same sex relationships. pic.twitter.com/TLgCPJij5Q

— Stonewall (@stonewalluk) August 17, 2021
President Biden last month announced U.S. military operations in Afghanistan would end on Aug. 31. The previous White House in 2020 brokered a peace deal with the Taliban that set the stage for the withdrawal.
The Taliban on Sunday entered Kabul, the Afghan capital, and toppled President Ashraf Ghani's government. Evacuation flights resumed at the city's Hamid Karzai International Airport on Tuesday, a day after thousands of Afghans who were desperate to leave the country swarmed it.
Media reports indicate a Taliban judge last month said the group would execute gay people if it once again governed Afghanistan.
"Afghanistan already is not a safe place to be LGBTQI+ people," said Kimahli Powell, executive director of Rainbow Railroad, a Toronto-based organization that assists LGBTQ refugees around the world. "According to the U.S. State Department, public attitudes across the diversity of Afghan society towards LGBTQI+ people are extremely negative, which leads members of the LGBTQ+ community to keep their gender identity and sexual orientation a secret in fear of harassment, intimidation, persecution and death. Now, with the return of the Taliban, there is understandable fear that the situation will worsen."
"Rainbow Railroad is concerned that the return to power of the Taliban will lead to instances of extreme violence directed at members of the LGBTQI+ community in Afghanistan," added Powell. "And although it remains to be seen how the Taliban will respond to international pressure to uphold human rights, early signs are not encouraging. Just last month, a Taliban judge threatened that gay men will be crushed to death by toppling walls onto them should the group regain control of Afghanistan."
Powell said Rainbow Railroad has received 50 "requests for help originating in Afghanistan" so far this year, "and we anticipate an uptick in requests due to the deteriorating security situation that threatens the safety of LGBTQI+ people."
"Moreover there is very limited human rights defenders and civil society engagement to support LGBTQI+ persons at risk," said Powell. "However, we are currently relying on our deep international network and contacts within the country in order to reach people at risk. "
'We don't know what's happening'
Charbel Maydaa is the founder and general director of MOSAIC, a Lebanon-based advocacy group that works throughout the Middle East and North Africa. Maydaa is also the first alternate co-chair of ILGA Asia.
Maydaa on Tuesday noted to the Washington Blade that the Taliban use Sharia law to target LGBTQ people. Maydaa noted the Taliban wants "to look good in front of the international community," but added LGBTQ Afghans who remain in the country are terrified.
"We lost contact with many people there," said Maydaa. "We don't know what's happening. They're not online or they are really afraid to talk on Facebook."
Maydaa said three female academics with whom he has worked "disappeared" five days ago. Maydaa told the Blade an LGBTQ person in Kabul with whom he spoke on Monday "didn't mention anything."
"He was really afraid to communicate, so he was just like I'm alive. I'm fine," said Maydaa.
Maydaa said ILGA Asia is currently working to find shelters for LGBTQ people in Afghanistan before they are able to leave the country. Maydaa added ILGA Asia is also "trying to advocate for some governments" to "literally rescue them."
The Canadian government on Friday announced it will allow up to 20,000 Afghans — including members of the LGBTQ community — to resettle in the country.
"Canada will continue to implement the special immigration program for Afghans who contributed to Canada's efforts in Afghanistan," a Canadian government spokesperson told the Blade on Monday. "In addition, we will introduce a special program to focus on particularly vulnerable groups that are already welcomed to Canada through existing resettlement streams, including women leaders, human rights defenders, journalists, persecuted religious minorities, LGBTI individuals and family members of previously resettled interpreters."
"The program will welcome government-supported and privately sponsored refugees, along with those sponsored by family already in Canada," added the spokesperson. "In the coming weeks and months, we will be engaging with our international and domestic partners to develop a plan for moving forward."
President Biden on Monday said the U.S. will expand "refuge access to cover other vulnerable Afghans who worked for our embassy; U.S. non-government agencies — or the U.S. non-governmental organizations and Afghans who otherwise are at great risk; and U.S. news agencies." State Department spokesperson Ned Price on Monday also said the State Department will "continue to pursue all options to relocate interested and qualified Afghan SIV (Special Immigration Visas) applicants and their immediate families, as well as other vulnerable Afghans."
Price and Biden in their remarks did not specifically mention LGBTQ Afghans. Rupert Colville, a spokesperson for U.N. High Commissioner for Human Rights Michelle Bachelet did not either on Tuesday.
"We call on the international community to extend all possible support to those who may be at imminent risk, and we call on the Taliban to demonstrate through their actions, not just their words, that the fears for the safety of so many people from so many different walks of life are addressed," said Colville.
Log Cabin Republicans Managing Director Charles Moran on Monday sharply criticized the Biden administration.
"Make no mistake, the reinstatement of the Taliban is a literal death sentence for LGBT Afghans," said Moran. "Human rights abuses will absolutely increase under this radical regime. The Biden administration talks a tough game about supporting the LGBT community, but that support evidently doesn't extend to our allies in Kabul."
"We hope the administration will be held accountable by both parties for this unprecedented disaster, but right now the priority must be to evacuate as many proven U.S. partners and allies from Kabul as possible, including LGBT Afghans," added Moran.
Powell stressed "now is time for governments to step up and support LGBTQI+ Afghan refugees." He specifically noted the Canadian government's announcement.
"Rainbow Railroad is looking forward to engaging with the Canadian government to identify and refer LGBTQI+ Afghans in need of emergency assistance," said Powell. "We strongly encourage other governments to do the same."
Brazil police call for Bolsonaro to face charges over false COVID-19 claims
Country's president claimed vaccines increase AIDS risk.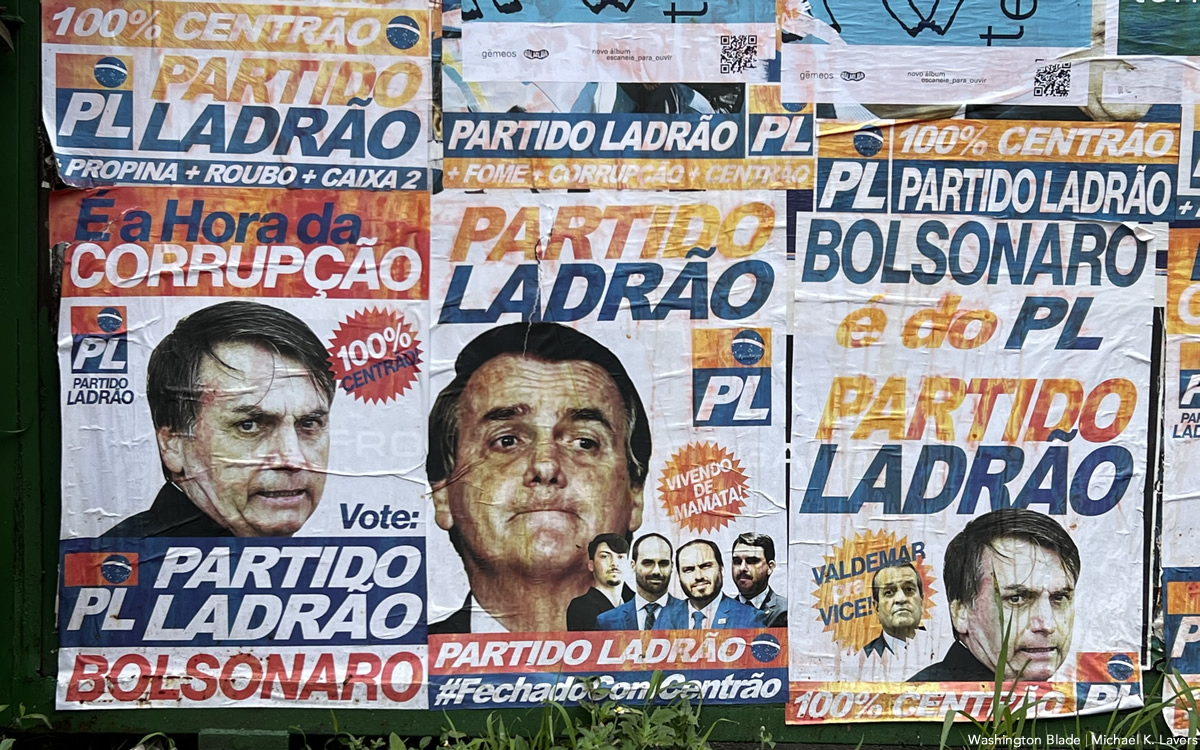 Federal police in Brazil have called for prosecutors to charge President Jair Bolsonaro with incitement for spreading false information about COVID-19.
O Globo, a Brazilian newspaper, on Wednesday reported a Federal Police investigator in a letter to the Federal Supreme Court specifically cited Bolsonaro's claim that people who receive a COVID-19 vaccine are at increased risk for AIDS.
Bolsonaro made the comment on Oct. 21, 2021, during a live social media broadcast. Several HIV/AIDS service providers and LGBTQ and intersex activists with whom the Washington Blade spoke in March while reporting from Brazil noted it.
O Globo reports Bolsonaro could face up to six months in prison if convicted of incitement.
The first round of Brazil's presidential election will take place on Oct. 2.
Bolsonaro — a former Brazilian Army captain who represented Rio de Janeiro in the country's Congress from 1991-2018 — is running against former President President Luiz Inácio Lula da Silva.
Bolsonaro has been widely criticized over his rhetoric against LGBTQ and intersex Brazilians, women and other underrepresented groups in the country. Bolsonaro has also faced criticism for his handling of the COVID-19 pandemic and his stance towards people with HIV/AIDS, among other things.
Polls indicate Da Silva, who is a member of Brazil's Workers' Party, is ahead of Bolsonaro. The incumbent president has sought to discredit Brazil's electoral system amid growing concerns that violence could erupt if he does not accept the election results if he loses.
"I do believe it is extremely important to create a medicine to stop this man," Mariah Rafaela Silva, a transgender woman of indigenous descent who works with the Washington-based International Institute on Race, Equality and Human Rights, told the Blade on Thursday after news that federal prosecutors have called for Bolsonaro's indictment.
WorldPride 2025 in Taiwan cancelled
Committee claims InterPride refused to allow use of island's name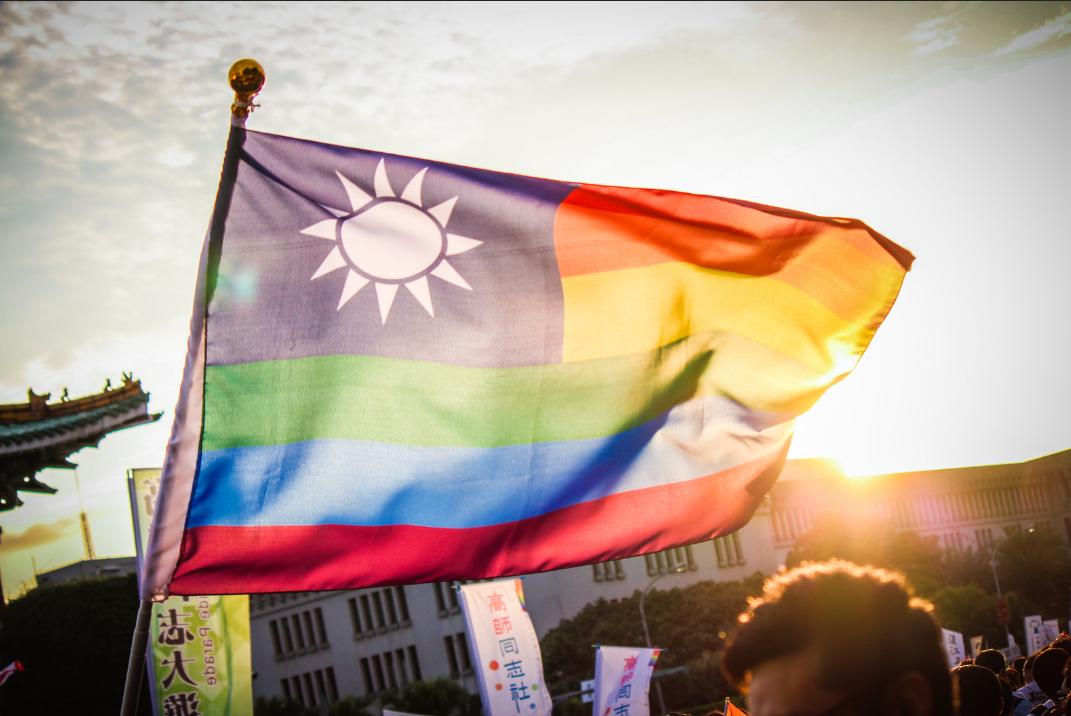 Editor's note: International News Editor Michael K. Lavers is a contributor to InterPride's monthly podcast, Interpod.
Taiwanese organizers of WorldPride Taiwan 2025 will not hold the event after they said InterPride, a global LGBTQ rights group, refused to let the Taiwanese organizers use the island nation's name in the event title.
WorldPride Taiwan 2025 was initially slated to be hosted by the southern city of Kaohsiung after the Taiwan Preparation Committee, consisting of representatives from Kaohsiung Pride and Taiwan Pride, had their bid accepted by InterPride.
 A-Ku, co-chair of the local WorldPride Taiwan 2025 organizing committee, told media outlets that InterPride had recently "suddenly" asked them to change the name of the event to "Kaohsiung," removing the word "Taiwan."
"After careful evaluation, it is believed that if the event continues, it may harm the interests of Taiwan and the Taiwan gay community. Therefore, it is decided to terminate the project before signing the contract," said the co-chair in a statement.
Taiwan's Ministry of Foreign Affairs helped organize a tripartite meeting with InterPride and Kaohsiung Pride on Nov. 16, 2021, during which the three parties agreed upon the name Taiwan, A-Ku told Focus Taiwan/CNA News English.
Despite this, InterPride subsequently announced in a letter dated July 26 that, based on a vote by the directors and supervisors, the event must be named either "WorldPride Kaohsiung" or "Kaohsiung WorldPride," A-Ku said.
He also noted that InterPride's assertion that it had suggested using the name "WorldPride Kaohsiung, Taiwan" was "completely inconsistent with the facts."
A-Ku added that the name "WorldPride Taiwan 2025" had been used throughout the entire bidding process from the beginning of 2021, including on application forms, plans, and other relevant documents.
Taiwan's Foreign Ministry released a statement noting that the event would have been the first WorldPride event to be held in East Asia.
"Taiwan deeply regrets that InterPride, due to political considerations, has unilaterally rejected the mutually agreed upon consensus and broken a relationship of cooperation and trust, leading to this outcome," the statement said adding;
"Not only does the decision disrespect Taiwan's rights and diligent efforts, it also harms Asia's vast LGBTIQ+ community and runs counter to the progressive principles espoused by InterPride."
Taiwan legalized same-sex marriage in 2019.
"On May 17th, 2019, in Taiwan, Love Won," tweeted President Tsai Ing-wen at the time. "We took a big step towards true equality, and made Taiwan a better country."
The island nation's recognition of same-sex marriage is a first for Asia, and Taiwan is proud of its reputation as a central bastion of LGBTQ rights and liberalism in Asia.
Hadi Damien and Linda DeMarco, the co-presidents of the InterPride board of directors, disputed the committee's claims during an interview with the Washington Blade on Monday.
Damien said an Oct 26, 2021, email thread with the committee confirms "the bidding committee is going to use the title 'WorldPride Taiwan 2025 candidate'" only during the bidding process. Damien said this decision was made "not because InterPride wants to cozy up to any government, not because InterPride does not respect, honor and acknowledge the right to self-determination of people in general."
"It's simply because the tradition of naming WorldPride is based on the city itself," said Damien, noting WorldPride Copenhagen 2021 did not include Denmark in its name.
Damien also told the Blade there were concerns about the committee's commitment to abide by previous agreements it made with InterPride and "precise financial statements."
The committee announced its decision to cancel WorldPride shortly after U.S. House Speaker Nancy Pelosi (D-Calif.)'s visit to Taiwan that prompted sharp criticism from the Chinese government, which considers the island a part of China.
DeMarco told the Blade that geopolitics did not factor into the negotiations between InterPride and the committee.
"In all our conversations, it was never even brought up, the geopolitical allegations," said DeMarco. "We were just all concentrating on making sure that we had a human rights conference there, that they had the finances to put on such an event. When we were negotiating with their team, it was all about our community and the WorldPride message that we would get in that area for equality and rights."
"Its unfortunate they brought it to this level," added DeMarco. "We were very clear that we weren't bringing it to that level."
WorldPride 2025 Taiwan's full statement:
Statement on Project Termination of Hosting WorldPride Taiwan 2025
The WorldPride 2025 Taiwan Preparation Committee would like to express our sincere gratitude for all the generous support we have received since winning the bid to host WorldPride 2025 in Taiwan. After months of preparation and collaboration with various government departments and corporate enterprises, it is a great pity to announce that the project of WorldPride Taiwan 2025 has been terminated.
When discussing and negotiating the event contract's terms and conditions, the WorldPride 2025 Taiwan Preparation Committee (consisting of Taiwan Pride and Kaohsiung Pride) was unable to reach a consensus with InterPride, the event licensor. There were major discrepancies between our stances on the event's naming, understandings of Taiwan's culture, and expectations of what a WorldPride event should look like.
In the back-and-forth discussions, InterPride repetitively raised their concerns and doubts about whether Taiwan has the capacity, economic and otherwise, to host an international event like WorldPride. This is despite our team consisting of highly competent Pride organizers who have successfully organized some of the largest Pride events in Asia. Although we have presented past data and relevant statistics to prove our track record, we were still unable to convince InterPride. However hard we have tried to cooperate, our efforts did not result in an equal and trusting working partnership with the event licensor.
The final straw that led the negotiation to a deadlock was the abrupt notice from InterPride, requiring the name of the event to change from "WorldPride Taiwan 2025" to "WorldPride Kaohsiung 2025." This is despite the fact that the name "WorldPride Taiwan 2025" was used throughout the entire bidding process: From the bid application and the bid proposal evaluation to the voting process and the winner announcement back in 2021.
We had made it clear to InterPride that there are some significant reasons why we insist on using the name "WorldPride Taiwan 2025." First, the name "Taiwan Pride" is of symbolic significance to the Taiwanese LGBTIQ+ community as it has been used for Taiwan's first and still ongoing Pride parade since the first edition in 2003. It was not named after the city but the nation as a whole. Second, WorldPride Taiwan 2025 was planned to connect several Pride events and activities across Taiwan, with many cities, in addition to Kaohsiung, participating.
After the winner announcement, upon reading InterPride's congratulatory letter which mistakenly named Taiwan as a region instead of a country, Taiwan's Ministry of Foreign Affairs (MOFA) helped organize a tripartite meeting with InterPride and KH Pride on November 16, 2021. In the meeting, the three parties (MOFA, InterPride, KH Pride) agreed on using "WorldPride Taiwan 2025" as the name for all the sequential events and activities. However, during the recent contract negotiation, InterPride suddenly made it a requirement that WorldPride 2025 can only be named after the host city rather than the country ("WorldPride Kaohsiung 2025" instead of "WorldPride Taiwan 2025.") This unexpected requirement essentially reneges on the previously made agreement.
In the face of many uncertainties such as InterPride's inconsistent attitude toward the event naming and doubts about our team and the Taiwan market, we have to make the painful decision to terminate the project of hosting WorldPride 2025 in order to strive for the best interest of the LGBTIQ+ community in Taiwan. The WorldPride 2025 Preparation Committee will also resign to take responsibility for failing to host the event.
We would like to express our most profound appreciation to everyone who has supported us. We are especially grateful for the continuous assistance and resources provided by Taiwan's Presidential Office and Ministry of Foreign Affairs.
We promise that the termination of hosting WorldPride Taiwan 2025 will not undermine our motivation to serve the LGBTIQ+ community. We will continue to promote Taiwan's LGBTIQ+ culture worldwide.
The WorldPride 2025 Taiwan Preparation Committee
2022/08/12
InterPride Board of Director's full statement:
Today, InterPride was surprised to learn about the decision of KH Pride to walk away from negotiations to host WorldPride 2025.
We were confident a compromise could have been reached with respect to the long-standing WorldPride tradition of using the host city name. We suggested using the name "WorldPride Kaohsiung, Taiwan."
We were also working with KH Pride to ensure they would deliver the event they promised to our members, who voted for their bid.
While we are disappointed, InterPride respects and acknowledges KH Pride's decision.
InterPride Board of Directors
Michael K. Lavers contributed to this story.
Gay man recounts escape from Taliban-controlled Afghanistan
Group regained control of country on Aug. 15, 2021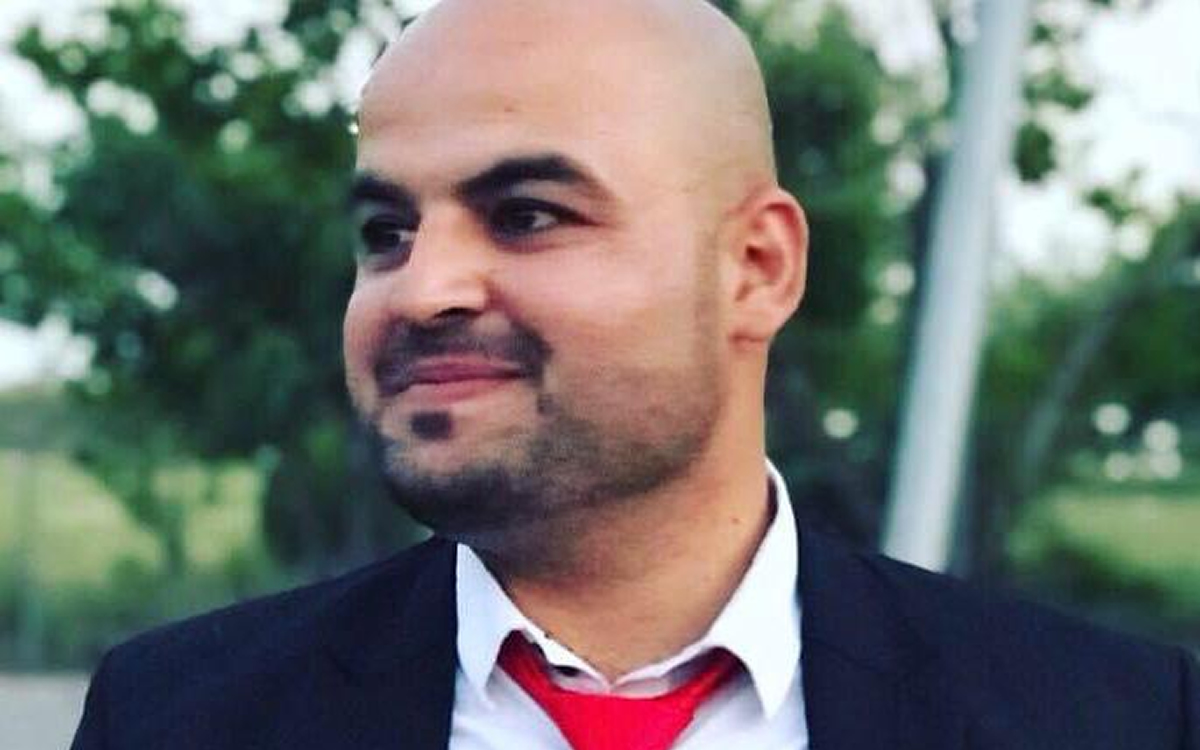 Imran Khan is a gay man from Afghanistan.
An American soldier who texted him on Aug. 26, 2021, 11 days after the Taliban regained control of Afghanistan, told him to go to Kabul International Airport. Khan, along with a group of other LGBTQ and intersex Afghans and members of the country's special forces, were able to pass through Taliban checkpoints after a mullah with whom they were traveling said they were going to their cousin's house for a child's funeral. The group of LGBTQ and intersex Afghans were able to enter the airport, but Khan and several soldiers who were members of the country's special forces were outside the perimeter when a suicide bomber killed more than 180 people at a gate the U.S. Marines controlled. They returned after the attack, but were then forced to leave.
Khan was still in Kabul on Aug. 30, 2021, when the last American forces withdrew from the country.
Kabul Luftbrücke, a German group, on March 18, 2022, evacuated Khan from Kabul to Pakistan. Khan arrived in Germany less than a month later and now lives in Korbach, a city in the country's Hesse state.
Khan's partner and many other LGBTQ and intersex Afghans he knows remain in Afghanistan.
"I'm still hoping that an angel will come and will save their lives before the Taliban finds them," Khan told the Washington Blade on Monday.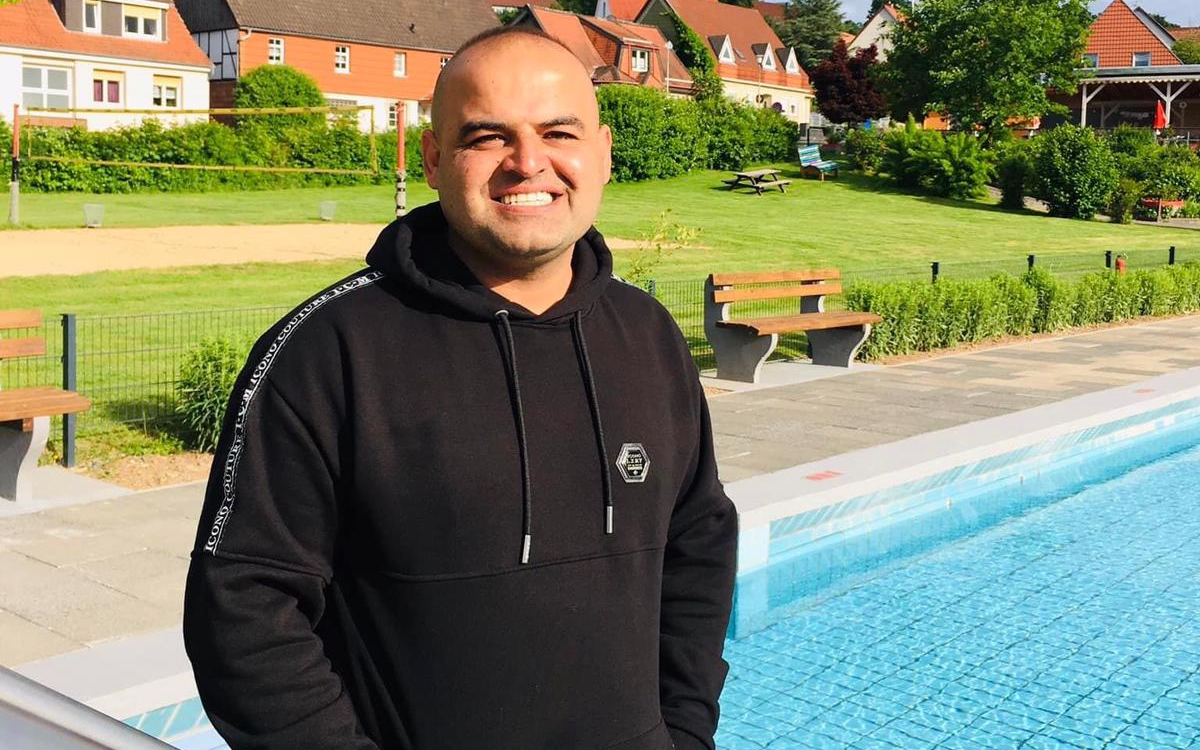 Khan is among the LGBTQ and intersex Afghans who have been able to leave Afghanistan since the Taliban regained control of the country.
Dane Bland, the director of development and communications for Rainbow Railroad, on Monday told the Blade the Toronto-based organization has been able to evacuate 247 LGBTQ and intersex Afghans to the U.S., the U.K., Canada and Ireland.
A group of 29 LGBTQ and intersex Afghans who Rainbow Railroad helped evacuate from Afghanistan with the help of the British government and two LGBTQ and intersex rights groups in the country — Stonewall and Micro Rainbow — arrived in the U.K. on Oct. 29, 2021. A second group of LGBTQ and intersex Afghans reached the country a few days later.
Taylor Hirschberg, a researcher at the Columbia Mailman School of Public Health who is also the Hearst Foundation scholar, said he has helped upwards of 70 LGBTQ and intersex Afghans and their families leave the country.
"I know that there are some people who are still fighting to get people out, but now it has come down to a trickle," Hirschberg told the Blade on Monday.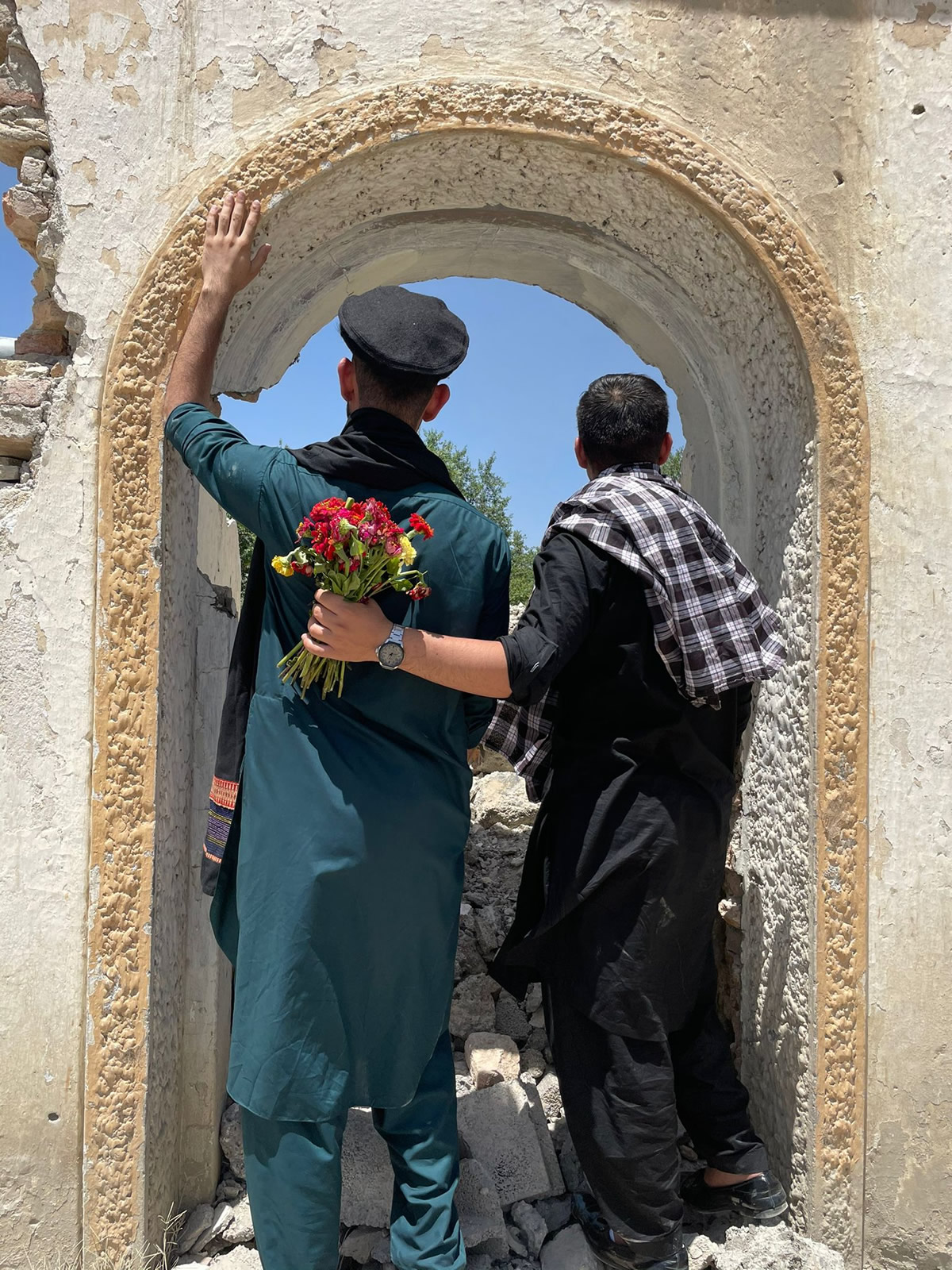 A Taliban judge in July 2021 said the group would once again execute gay people if it were to return to power in the country.
A report that OutRight Action International and Human Rights Watch released earlier this year notes a Taliban official said his group "will not respect the rights of LGBT people" in Afghanistan. The report also documents human rights abuses against LGBTQ and intersex Afghans, including an incident in which the Taliban beat a transgender woman and "shaved her eyebrows with a razor" before they "dumped her on the street in men's clothes and without a cellphone."
OutRight Action International on Monday told the Blade that it has had "at least one confirmed report of the killing of an LGBTQ activist, police searching for another and several more reports of extrajudicial killing and other forms of persecution that are difficult to confirm given the danger to political witnesses."
"The U.S. and other governments that profess support for human rights need to do more to ensure the Afghan regime respects fundamental rights of all Afghans and help those in danger to reach safety," said OutRight Action International.
Bland said Rainbow Railroad "absolutely" feels "governments, including the governments of the United Kingdom, Canada and the United States, should be doing more to help LGBTQI+ Afghans fleeing the current crisis."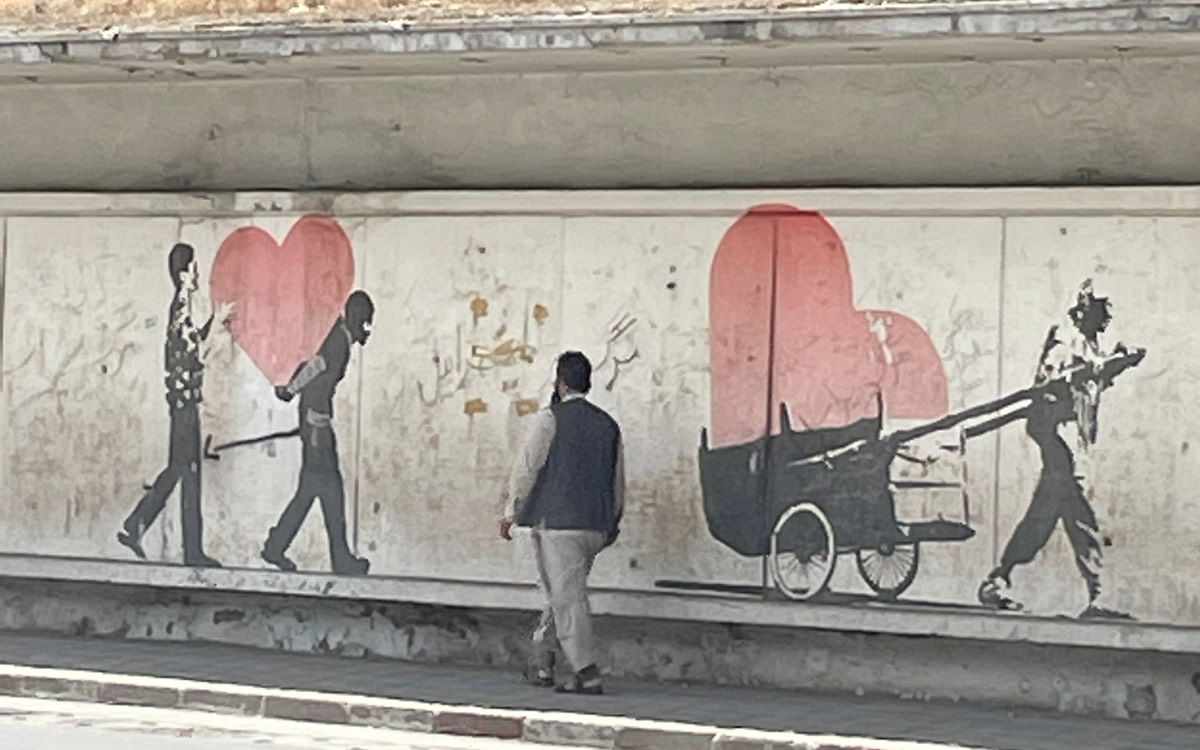 Immigration Equality Legal Director Bridget Crawford on Monday noted her organization's LGBTQ and intersex Afghan clients who "survived unspeakable trauma, both as a consequence of sharia law and existing brutal homophobic practices" are "now safely resettled in Canada." Crawford nevertheless added that Immigration Equality recognizes that "many more queer people are still at grave risk in Afghanistan."
"The Biden administration must prioritize these LGBTQ Afghans as refugees in the United States," said Crawford. "President Biden himself has expressed that the U.S. has the good will and capacity to take in vulnerable refugees, but he must back up those words with action."
State Department spokesperson Ned Price on Monday told reporters during a briefing that nearly 90,000 Afghans have been "evacuated or otherwise transported to the" U.S. since Aug. 15, 2021. Price also noted the U.S. has "facilitated the departure of some" 13,000 Afghans from Afghanistan since the last American troops withdrew from the country.
"There are a number of priorities, a number of enduring commitments we have to the people of Afghanistan," said Price. "At the top of that list is to use every tool that we have appropriate to see to it that the Taliban lives up to the commitments that it has made publicly, that it has made privately, but most importantly, the commitments that the Taliban has made to its own people, to all of the Afghan people. And when we say all of the Afghan people, we mean all. We mean Afghanistan's women, its girls, its religious minorities, its ethnic minorities. The Taliban has made these commitments; the Taliban, of course, has not lived up to these commitments."
Price, who is openly gay, did not specifically refer to LGBTQ and intersex Afghans during Monday's briefing.
Hirschberg said Canada, France, Germany and the U.K. have "come to bat" and "are really supporting getting LGBTQI Afghans out, along with others." He told the Blade the U.S. has not done enough.
"We're not seeing quite the eagerness from the United States, unfortunately," said Hirschberg.
The Blade has reached out to the White House for comment on the first anniversary of the Taliban regaining control of Afghanistan and efforts to help LGBTQ and intersex Afghans leave the country.
Ukraine overshadows plight of LGBTQ and intersex Afghans
Russia on Feb. 24 invaded Ukraine.
The U.N. High Commissioner for Refugees notes more than 6 million Ukrainians have registered as refugees in Europe.
The European Union allows Ukrainians to travel to member states without a visa.
Germany currently provides those who have registered for residency a "basic income" that helps them pay for housing and other basic needs. Ukrainian refugees can also receive access to German language classes, job training programs and childcare.
Dr. Ahmad Qais Munhazim, an assistant professor of global studies at Thomas Jefferson University in Philadelphia who is originally from Afghanistan, has helped three groups of Afghans leave the country since the Taliban regained control of it.
Munhazim on Monday noted to the Blade his family has lived in a Toronto hotel room for three months. Munhazim also pointed out the treatment that Ukrainian refugees once they reach the EU, the U.K., Canada or the U.S.
"Countries of course would claim they were not prepared, but we can see that it was a very racialized response," said Munhazim. "The way they responded to Ukraine, they weren't prepared for that either, but we know that these borders immediately started opening up, assistance was offered in a very, very humanitarian way to Ukrainians just because they had blond hair and blue eyes, which was not offered to Afghans or Syrians earlier when they were fleeing Syria."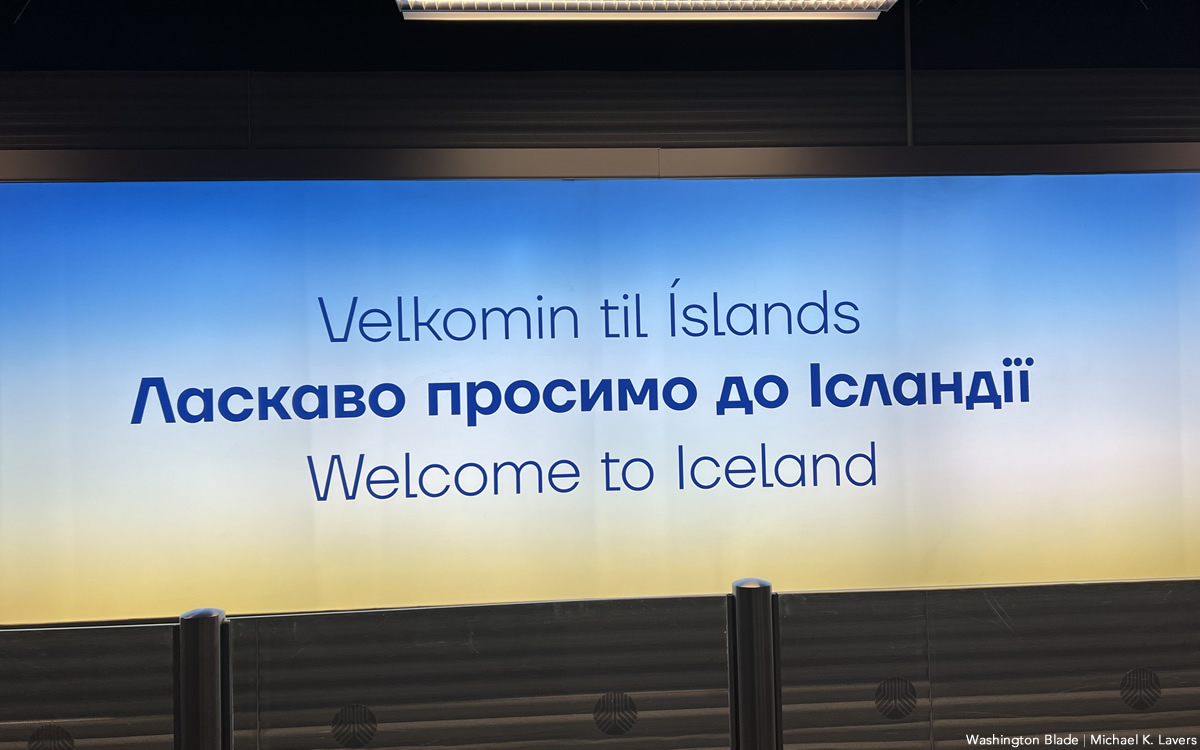 Maydaa told the Blade that countries had "this huge concern about LGBT people coming from Afghanistan."
"It was related to, I believe, terrorism and all this prejudgment of Afghan people," said Maydaa. "I also think this is playing a huge role when it comes to resettlement and international action."
Maydaa, like Munhazim, also noted the different reception that Ukrainian refugees have received once they reached the EU or the U.K.
"They, especially in Europe and the U.K., feel they have more responsibility towards Ukraine," said Maydaa. "[There was] all this racism on the news. 'They look like us. They are blonde, green eyes, white skin, Christians.'"