New Iran government leaves country's LGBTQ community hopeless
Ebrahim Raisi involved with 1988 execution of political prisoners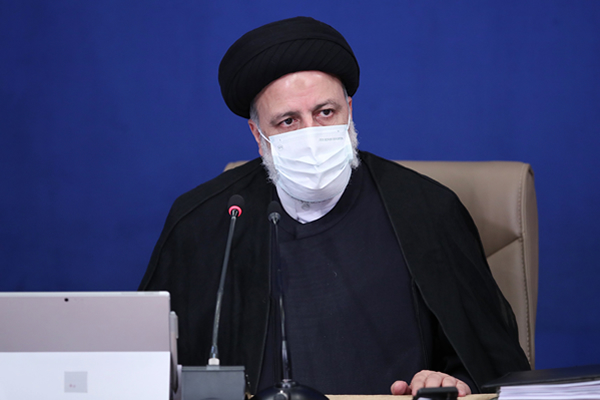 Ebrahim Raisi took over the presidency of Iran and promised to be a "true defender of human rights," but the Iranian LGBTQ community is not hopeful.
Iran, a country where LGBTQ youth face legal challenges such as prosecution, sometimes to the extent of death sentences, is seeing a rise of new ultra far-right leaders.
Raisi is accused being involved in the 1988 execution of thousands of political prisoners in Tehran, but his human rights abuses are not limited to political prisoners. During Raisi's tenure as "head of the judiciary," blanket immunity was given to the Iranian officials and security forces responsible for the killing of hundreds of innocent men, women and children. This kind of bizarre record of human rights abuse by Raisi is also reflected in the hopelessness of the Iranian LGBTQ community.
"I did not even vote for the new president," said Sher (changed name), an Iranian woman who secretly identifies as bisexual. "I do not care anymore because I know he is the same as his predecessor or even worse."
In June, a poll conducted by the Six Colors Organization suggested that 90 percent of eligible voters living outside Iran had intended not to vote for Raisi. Many LGBTQ youth did not participate in voting to protest against the Raisi.
"Iran is governed based on sharia law, so it doesn't matter who is the president or supreme leader or a parliamentarian, as long as the country is governed on Islamic laws — LGBTQI+ youth are being sentenced to death," said Arsham Parsi, an Iranian LGBTQ activist living in exile in Canada and executive director of International Railroad for Queer Refugees. "Raisi is kind of extreme, more than others. He was also involved in the killing of other people at the beginning of the revolution, so he is a scary figure, especially for LGBTQs, because he can force the Islamic state agenda."
Parsi told Washington Blade that he is not very hopeful about the Islamic Republic of Iran. He said that Iranian politicians do not care about anything but their power and money. Parsi does not believe that LGBTQ people will have any rights under this regime.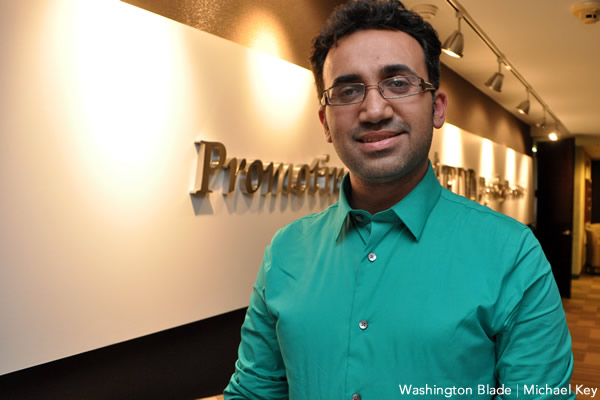 President Biden in February issued a memorandum on Advancing the Human Rights of Lesbian, Gay, Bisexual, Transgender, Queer and Intersex Persons Around the World.
Biden, in the major foreign policy speech, highlighted the promotion of LGBTQ rights. Although the U.S. does not maintain an embassy in Iran, the Swiss embassy works as the protecting power of the U.S. in Iran. But during Pride month, the Swiss embassy did not fly Pride flags outside of its building.
The U.S. State Department maintained that American embassies and consulates developed individual plans during Pride Month to both celebrate LGBTQ people and raise awareness of violence, human rights abuses and discrimination targeting LGBTQ people globally, including appropriate exterior displays. The State Department did not comment on "why there was no Pride flag flying outside the Swiss embassy during the pride month to spread awareness."
"The continuous engagement of Switzerland for the promotion of human rights, including LGBTQ rights, takes place independently of displaying specific symbols, such as the Pride flag," said Pierre-Alain Eltschinger, a spokesperson for the Swiss Department of Foreign Affairs. "Switzerland chooses its engagement strategy and instruments in a way that allows it to best fulfill, the general objective to promote human rights, based on the specific context."
The Swiss president, in a message to Raisi, also congratulated him on his victory.
The Swiss Department of Foreign Affairs did not comment to the Blade on the president's congratulations, but maintained that the Swiss government is aware of the challenges faced by members of the LGBTQ community in Iran.
"Switzerland maintains relations with the governments of all states, including the Iranian government. These high-level political contacts form the basis of an open dialogue in which we regularly address the human rights situation in Iran," said Eltschinger. "We believe that maintaining an in-depth dialogue with Iran is the best way to achieve improvements that benefit the LGBTQ community. Switzerland will continue to address this and other human rights issues with the Iranian authorities, including at the highest level."
A European Union official in a statement said that the EU takes action globally to prevent and denounce all forms of discrimination against LGBTQ persons, including homophobic, biphobic and transphobic violence while promoting their access to equal opportunities in all spheres of life. During the interview, the officials avoided the brazen human rights violation by Raisi and did not comment on Iran specifically.
"We have consistently asserted our strong opposition toward any abuse, harassment, violence and stigma targeting LGBTQI+ persons around the world, and we continue to have serious concerns over the Iranian regime's treatment of LGBTQI+ persons," said a State Department spokesperson in a statement. "We urge the new government in Tehran to ensure LGBTQI+ persons are treated fairly and with full respect for their dignity and human rights."
While speaking with Blade, Alex Vatanka, Iran program director of Middle East Institute, also expressed hopelessness on the future of the LGBTQ community in Iran under the new presidency of Raisi. He said that Raisi did not say anything progressive on this subject matter.
"The group of people coming in with Ebrahim Raisi are the least likely to engage in any kind of real and meaningful dialogue about the LGBTQI+ community in Iran," said Vatanka. "Mr. Raisi and his supporters believe that they know best, the way of life that they have chosen for themselves — is really the only way, and instead of trying to seek an opponent and have a dialogue, they would rather force their will, on the society."
For years, the U.S. and the EU have raised the issue, but there hasn't been anyone in the central government in Iran with whom to have a serious dialogue. The Iranian government considers this as interference in their internal matter.  Although the hope remains bleak under this regime, the LGBTQ community is still trying to show their protest against the discriminatory laws — sometimes by not participating in the election or leaving blank votes.
Mohit Kumar is a freelance reporter who has covered different stories that include the 2020 election in the U.S. and women's rights issues. He has also covered NASA, ESA (the European Space Agency), the
Canadian Space Agency and loves to help people. Mohit is on Twitter at @MohitKopinion and can be reached at [email protected]
Pope Francis meets with transgender people at Vatican
Meeting took place during weekly audience at St. Peter's Basilica on Aug. 10.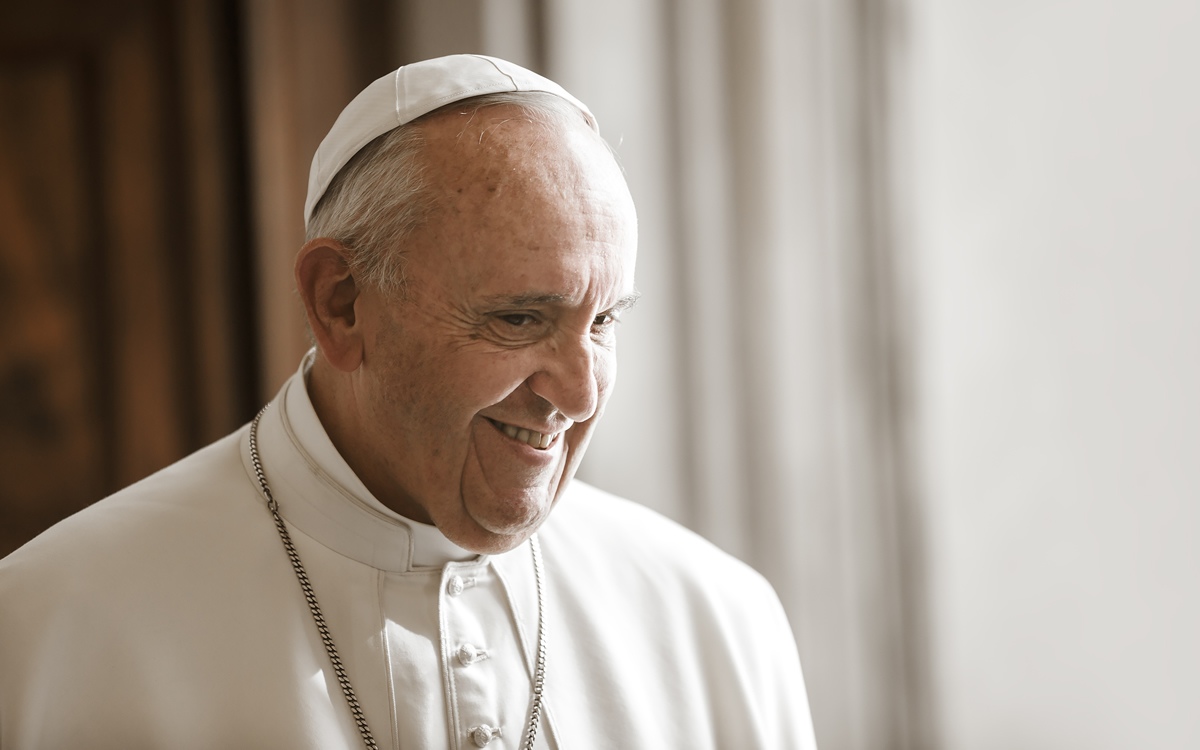 The Vatican's newspaper L'Osservatore Romano reported that during the weekly papal audience in St. Peter's Basilica on Aug. 10, Pope Francis met with a fourth group of transgender people who are staying in a church on the outskirts of Rome.
Sister Genevieve Jeanningros and the Rev. Andrea Conocchia told L'Osservatore Romano that this was the fourth papal audience since the Blessed Immaculate Virgin Church in the Torvaianica neighborhood of Rome's suburbs opened its doors to trans people during the coronavirus pandemic.
L'Osservatore Romano noted that the pope previously met with some of the trans residents sheltering in the church on April 27, June 22 and Aug. 3.
"No one should encounter injustice or be thrown away, everyone has dignity of being a child of God," the paper quoted Jeanningros as saying.
Francis has earned praise from some members of the LGBTQ and intersex community for his outreach.
When asked in 2013 about a purportedly gay priest, he replied, "Who am I to judge?" He has met individually and in groups with trans people over the course of his pontificate the Associated Press reported.
But he has strongly opposed "gender theory" and has not changed church teaching that holds that same-sex sexual acts are "intrinsically disordered." In 2021, he allowed publication of a Vatican document asserting that the Catholic Church cannot bless same-sex unions since "God cannot bless sin," the AP noted.
Brittney Griner appeals 9-year prison sentence
Russian court on Aug. 4 convicted WNBA star of drug smuggling.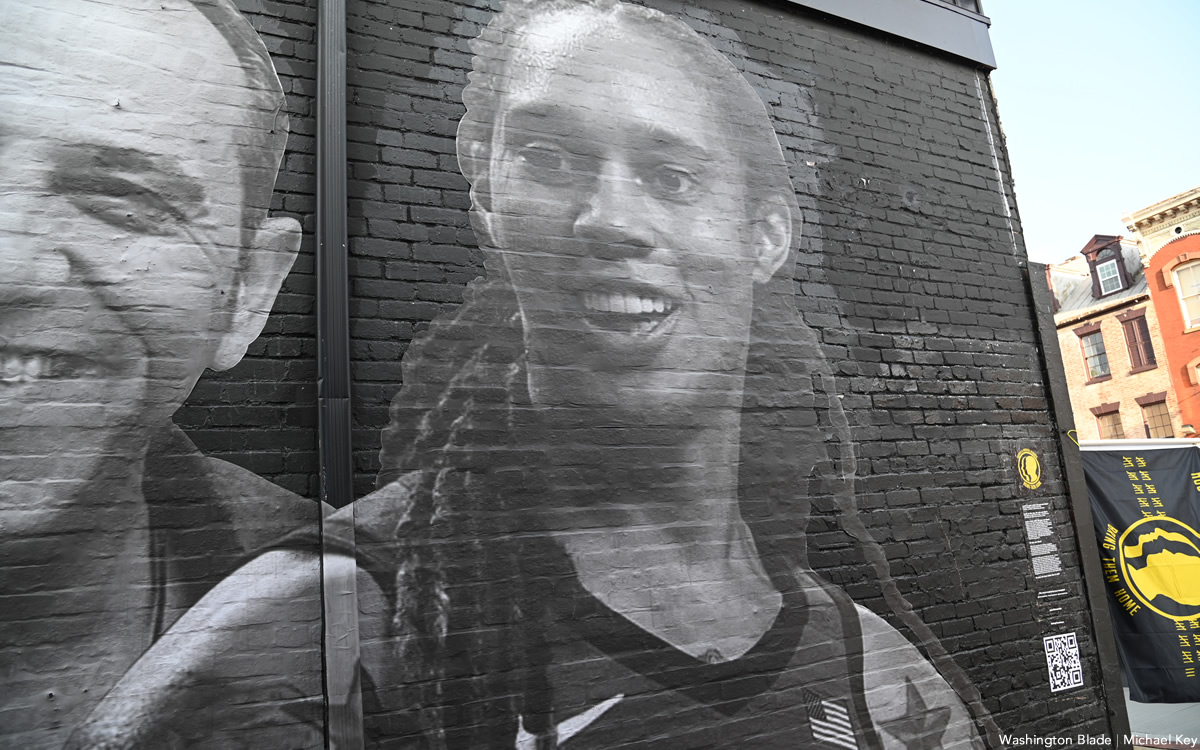 Lawyers for WNBA star Brittney Griner on Monday appealed the nine-year prison sentence she received earlier this month after a Russian court convicted her of smuggling drugs into the country.
The court on Aug. 4 convicted Griner — a Phoenix Mercury center and two-time Olympic gold medalist who is a lesbian and married to her wife, Cherelle Griner — and sentenced her to nine years in a penal colony.
Officials at Moscow's Sheremetyevo Airport in February detained Brittney Griner after customs inspectors allegedly found hashish oil in her luggage. The State Department subsequently determined that Russia "wrongfully detained" her.
Brittney Griner in July pleaded guilty to the drug smuggling charges.
U.S. Secretary of State Antony Blinken has publicly acknowledged the U.S. has offered Russia a deal to secure the release of Brittney Griner and Paul Whelan, another American citizen who is serving a 16-year prison sentence after his conviction for spying.
American officials have reportedly expressed a willingness to release Viktor Bout, a Russian arms dealer who is serving a 25-year prison sentence in the U.S., as part of a prisoner swap.
Russian Foreign Minister Sergey Lavrov last week said his country was "ready to discuss" a potential deal with the U.S. A spokesperson for Russia's Foreign Ministry later confirmed negotiations between the two countries over a potential prisoner swap have begun.
LGBTQ and intersex communities in Pakistan forge ahead
Colonial-era criminalization law remains in place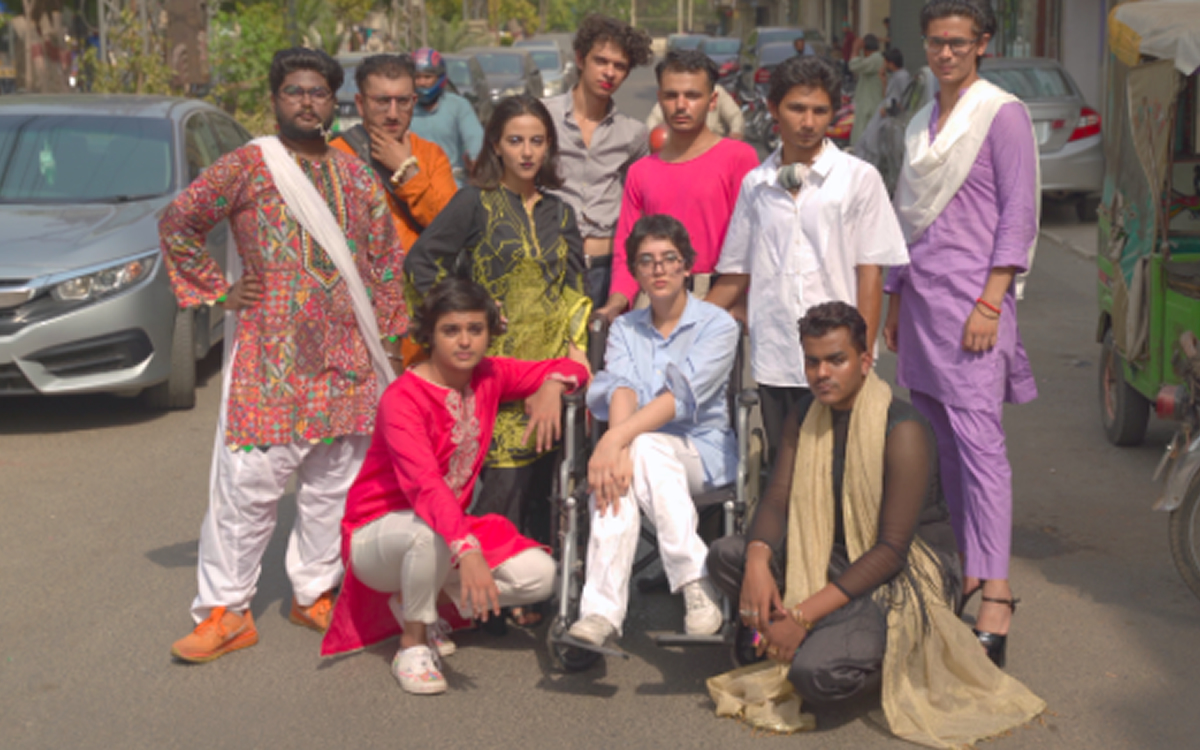 Pakistan is a country that is notorious for its human rights violations, and the LGBTQ and intersex community is one of the most vulnerable groups in the country. Despite the challenges, the community is fighting for their rights and slowly making progress.
Since homosexuality is illegal in Pakistan, the LGBTQ and intersex community is often forced into hiding. This makes it difficult to estimate the size of the community, but it is thought that there are tens of thousands of LGBTQ and intersex people living in Pakistan. Many of them live in wealthy areas of Karachi, the country's largest city, without fear, as do community members in similar parts of Pakistan.
The community, however, continues to face many challenges in Pakistan. They experience discrimination and violence both from individuals and the government.
In 2018, for example, the Pakistani government passed a law under Section 377 of the country's colonial-era penal code that made same-sex marriage punishable by up to 10 years in prison. Homosexuality remains criminalized in Pakistan.
In addition to the criminalization of LGBTQ and intersex Pakistanis, the community also continues to face discrimination and violence that family members often perpetuate.
Many LGBTQ and intersex people face verbal, emotional and even physical abuse from their families due to societal and religious pressures. This can lead to them dropping out of school or foregoing higher education altogether.
Discrimination in the workplace and education system forces many LGBTQ and intersex Pakistanis to remain in the closet, and those who are out often cannot find work or continue their education. Access to health care — including testing and treatment for sexually transmitted diseases and infection — is an ongoing challenge.
A law that permits transgender people to legally change the gender on their national ID cards and other official documents, allows them to vote and bans discrimination based on gender identity in employment, health care, education and on public transportation took effect last year. Pakistan's Supreme Court in 2009 ruled in favor of recognizing trans people as a third gender on identity cards. Discrimination against trans Pakistanis remains pervasive in spite of these advances.
Pakistan's LGBTQ and intersex rights organizations fight for change
Some of the country's LGBTQ and intersex advocacy groups organizations are based in Lahore, but most of them are in Karachi.
Pakistan's first gay rights organization was founded in Lahore in 1994. There are now more than 20 groups that are working to spread awareness and understanding about the LGBTQ and intersex community.
O, also known as O Collective, was founded in Lahore in March 2009 by activists dedicated to the protection of the rights of sexual minorities, specifically LGBTQ and intersex people. They are committed to the education and support of queer communities, sexual minorities, and their families and friends. O provides a safe space for the community to meet and discuss issues such as sexual health and legal rights.
The Naz Health Alliance is a public health NGO that works with the government and other stakeholders to provide technical assistance to public health programs, conduct research, provide capacity building, advocate for policy changes and social inclusion, and create awareness regarding the sexual health and human rights of MSM (men who have sex with men) and transgender communities.
The group also works towards building a healthy and inclusive society by addressing social exclusion faced by the MSM and transgender community. Qasim Iqbal founded the Naz Health Alliance in 2011.
Uzma Yaqood founded the Forum for Dignity Initiatives in 2013.
FDI is a research and advocacy organization that aims to improve the lives of sexual and gender minorities in Pakistan through education, health and other social services that are sensitive to their respective identities. The organization works to ensure women, young people and trans individuals are able to live their lives without fear.
Jannat Ali — who describes herself as an "artivist" — is the executive director of Track T, a trans rights organization that is based in Lahore.
Her organization in 2018 organized Pakistan's first-ever trans Pride parade that nearly 500 people attended. The country's first-ever Pride parade — which violence marred — took place in Karachi the year before.
Ali in March 2021 launched a program with episodes on Instagram and YouTube. She is the first openly trans person to host her own show in Pakistan.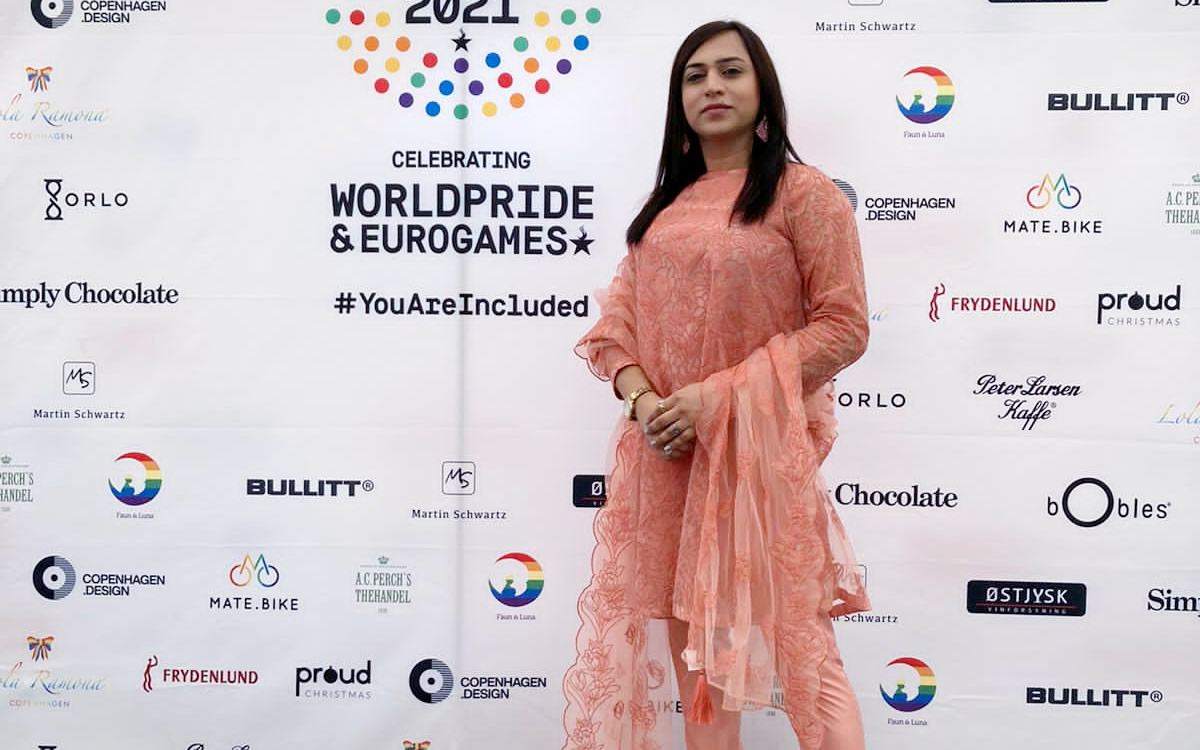 Hussain Zaidi is a recent Swarthmore College graduate who has worked tirelessly to ensure trans people can access public health care in Pakistan. Zaidi spoke with the Washington Blade about how Pakistani's view LGBTQ and intersex communities and what can be done to ensure their safety.
"LGBTQ+ communities are typically seen as communities adopting a Western framework for sexuality that is incongruent with the cultural norms within Pakistan," said Zaidi. "There is an indigenous culture in Pakistan where queerness and trans bodies can thrive, but our conception of this cultural praxis and way removed from global narratives of LGBTQ+ freedom and self-autonomy."
Zaidi added "labels for the LGBTQ+ community are considered illegitimate and propaganda arguing that Pakistani individuals on the queer/trans spectrum are coopting identities oriented towards Western frameworks and lenses."
"Even within communities that would be considered LGBTQ+, we see people rejecting the LGBTQ+ framework and instead arguing for the acceptance of local, indigenous praxis of transness and queerness," added Zaidi. "So overall the social landscape of LGBTQ+ rights is complex and intersectional, with the perception of the label differing based on what class, status, educational level and background the Pakistani acting as the perceiver comes from."
Zaidi said safety for LGBTQ and intersex Pakistanis "starts first by doing the work to understand how communities in Pakistan want to represent themselves in broader Pakistani culture."
"Practicing the construction of systems of protection for LGBTQ+ allied people requires a culturally sensitive and community-informed approach," said Zaidi. "Often foreign organizations providing aid and support expect programming to revolve around terminologies and ideas that are globally accessible and originated from/digestible by the West. Due to this, the important work of understanding how to support existing communities in establishing and advocating for their identities and rights goes ignored or under-prioritized."
"By understanding what existing communities want, a community-informed strategy to safely advocate for LGBTQ+ aligned people can be implemented that also doesn't put the community itself at risk in any way," added Zaidi. "There are not many organizations doing work of this nature, due to the level of public censorship and policing that is arranged by dissenting opponents to the LGBTQ+ framework. By guaranteeing basic systems of protection and safety, we can expect the number of people and organizations committed to supporting variant sexual and gender identities to increase."
U.S., German embassies support LGBTQ, intersex activists
The U.S. Embassy in Pakistan works to raise awareness and understanding of LGBTQ and intersex issues and people in the country.
It organizes community and educational events to build connections and support among LGBTQ and intersex Pakistanis and works to fight discrimination and oppression based on sexual orientation or gender identity. The embassy, which is located in Islamabad, the Pakistani capital, in 2011 hosted an LGBTQ and intersex event.
"Mission Pakistan works to strengthen and support the LGBTQI+ community," tweeted the embassy on May 17, which is the International Day Against Homophobia, Biphobia and Transphobia. "We strive every day to ensure the human rights of the LGBTQI+ community are respected and protected from oppression. We continue to press for full equality."
The German Embassy in Karachi in 2021 also hosted an event for queer Pakistanis.