MTV 'True Life Crime' host reinvents genre
Dometi Pongo puts focus on victims of anti-LGBTQ violence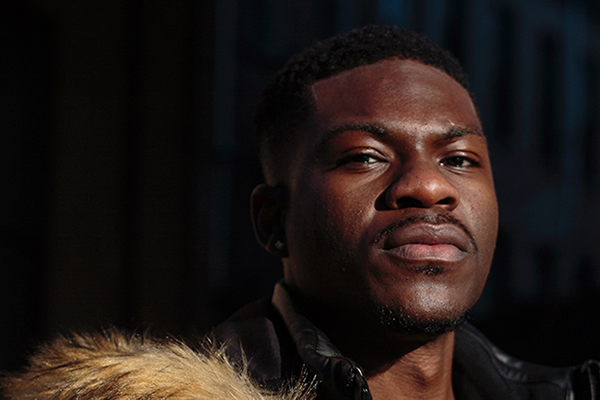 The last place most of us would expect to find a true crime show is on MTV. Yet that's exactly where you'll find "True Life Crime" and its host Dometi Pongo, who on Aug. 24 will take a journalistic deep dive into the Mississippi murder of trans teen Mercedes Williamson – just one of the brutal, tragic stories covered by the show since its debut in 2020.
They are the kinds of stories, of course, that make fans of the genre eagerly stay up late to binge watch old episodes of "Cold Case Files" or the latest Netflix serial murderer doc. But while those shows content themselves with being a guilty pleasure for their viewers, this one aims a little higher.
To begin with, it primarily covers violence against people from marginalized communities; and though it examines facts and evidence, those take a back seat to discussion of the social issues around the crimes. Instead of placing all the emphasis on the "how" and "who," the show puts it on the "why," taking the spotlight from the killer and shining it on the victim instead – a far cry from the kind of truncated treatment usually bestowed by mainstream news sources when covering crimes against marginalized people.
Pongo – a charismatic host whose passion for amplifying the stories of marginalized communities is tied to his roots in Chicago's south side – spoke to the Blade about the intentions behind the show, and the need to include the stories of LGBTQ victims.
BLADE: Besides the upcoming episode about Mercedes, this season has already covered two other cases involving anti-LGBTQ violence: the murders of Britney Cosby and Crystal Jackson, who were a lesbian couple, and Muhlaysia Booker, a trans woman of color. Did you come into the show wanting to bring visibility to these kinds of cases?
DOMETI PONGO: It's my connection to marginalized communities that made me want to do it, to talk about other marginalized communities that I'm not even a part of, but which deserve a voice as well. I'll be honest with you, at a high level I understood the dangers of homophobia and transphobia in our communities, but I didn't know the numbers. I didn't know how often victims were dead-named, how under-reported anti-trans violence goes. I didn't realize how deep this really got, until I was in the thick of it, reporting on these issues.
The first season we did the story of Kedarie Johnson, who was a gender-fluid teen that was killed in Iowa. That story really helped to open my eyes, and so for this season we wanted to double down.
BLADE: The show differs from other crime shows because it's more concerned with exploring motives and issues around the cases than it is about the facts. Is that a conscious choice?
PONGO: There's a conscious idea of either answering questions that the family never had answered, or looking at elements of the person's identity, or the world around the crime, and figure out how we can tell a fuller story. You know, in some states they can secure a murder conviction without proving motive, so you can have a family go through the entire litigation process, all the way up to the killer being convicted, and they'll never know why their loved one was killed. The pain that comes from that is gut-wrenching. So, aside from just taking you through the crime and how the person is caught, what can we add to the conversation that can give some solace to the families?
BLADE: As a host, you bring a lot to the show. You're great on camera and your passion really shines through – but you always deflect the attention toward the family and the community around the victim.
PONGO: Thank you, I appreciate you noticing that. I'm the lens through which the subject gets to tell their story. If I share something about losses and experiences that I have, it's because I know that human-to-human connection will help the subject open up. As journalists, we're told never to become the story – and now we're in this age where you have to have a social media presence, you have to have some charisma about you, you have to be a host of sorts. But I want to make sure that I'm a human first when I'm talking to these families, and I'm glad if that shines through.
BLADE: It does, and so does the fact that your show doesn't sensationalize the way others do. There's nothing tabloid about it.
PONGO: We do want to differentiate ourselves. Why would you come to MTV for a true crime story rather than other networks that have been doing them for years? We've got to put our bent on it. We're focused on talking to young folks who live in the pop culture space, and the "True Life" franchise is the perfect avenue for that, because it's all about the true lives of the subjects, and we wanted to be sure that that was highlighted.
BLADE: The focus on social justice issues certainly gives the show a youthful perspective.
PONGO: They say the young have the energy, and the elders have the wisdom, and we want to arm the energy of these young people – these bright, action-oriented young people who mobilized with the racial reckoning of 2020, who are leading the charge – we want to arm them with context and information about more stories, and how everything in our society kind of folds into what happens. Many of our episodes end with a call to action. Who do you call to change this law? Who do you email? As effective a tool social media is, so is voting, so is emailing legislators, so is getting involved in advocacy groups. We arm our audience with the information that they need to keep doing the great work they're doing.
BLADE: It's really activism taking the form of entertainment.
PONGO: That's it, 100 percent. I started out at a Black-owned radio station on the South Side of Chicago. Al Sharpton held the afternoon slot for his show, each host was very community oriented, so I cut my teeth at that intersection of information and social justice – but I'm also a fan of hip-hop, I'm a fan of music, so when I'm not doing "True Life Crime" I'm doing MTV News interviews with my favorite artists. Investigating that intersection of social justice and pop culture is where I think a lot of our power lies. I think that's where the young people are sitting right now.
BLADE: What do you hope they take away from these stories?
PONGO: If there's anything that I want people to take away it's this: After the show, whatever social justice issue we talk about, research it. Dig into it. That guilty pleasure feels a little bit less guilty if you do the work after that TV cuts off.
"True Life Crime" airs on MTV at 9 p.m. on Tuesdays. All past episodes are available to watch on the MTV website.
Netflix scores queer triumph with 'Heartstopper'
Series adapted from popular YA webcomic about teen boys who fall in love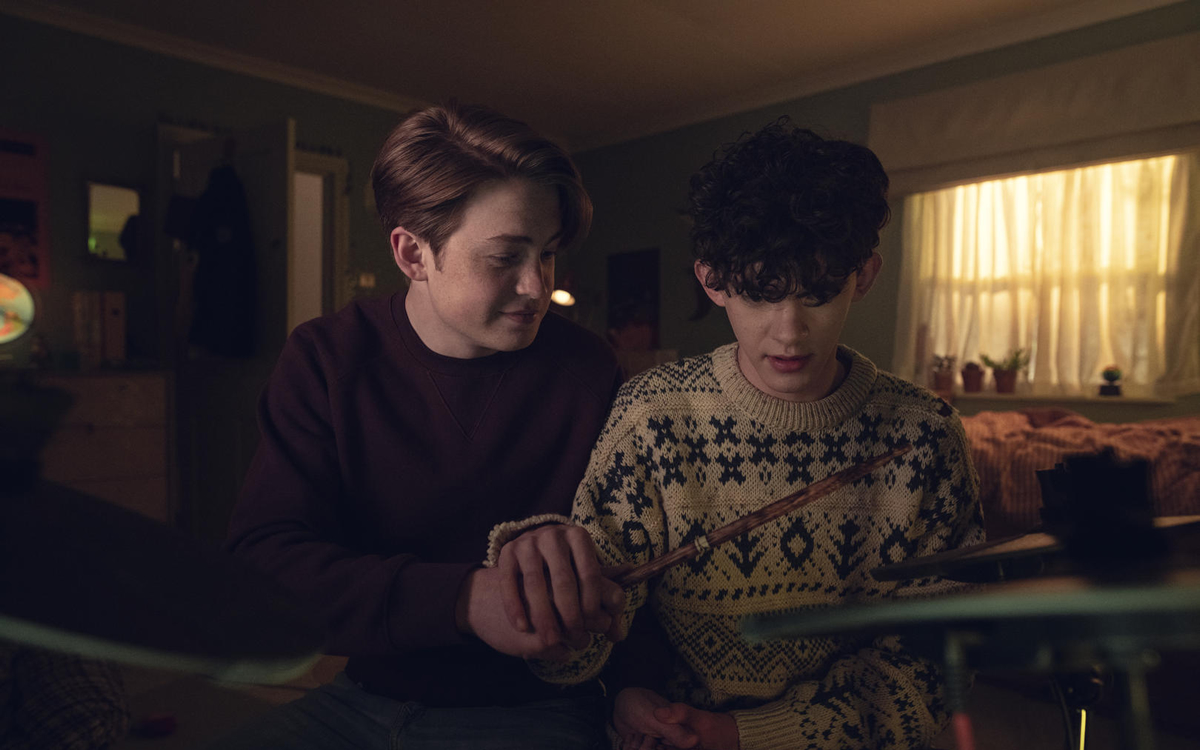 If we were only able to choose one word to describe "Heartstopper," the new Netflix series adapted from Alice Oseman's wildly popular 2017 YA webcomic about two teenage boys who fall in love, that word would have to be "adorable" — and it would be more than enough justification for an enthusiastic recommendation to start streaming it right now.
Fortunately, we don't have to choose, and just in case there are some curmudgeons among our readers who avoid "adorable" content as a matter of principle, we can add quite a few more words just to make it clear that this is a show to win the heart of even the most cynical viewer and have them ready to binge it straight to the end after watching only the first five minutes.
For readers of Oseman's original comic, no explanation is needed to convey the infectious blend of emotions that makes its simple love story so irresistible; with more than 52 million views to date and the bestselling print publication of four volumes so far, its quick and widespread popularity is proof enough of the story's universal – and multi-intersectional – appeal. "Heartstoppers" is the story of Charlie and Nick, a pair of students at an English boys' school with widely differing places in the school's pecking order; Charlie, gentle and shy, has been bullied after being inadvertently outed as gay the previous year, and spends most of his time with a handful of other social misfits, while Nick, athletic and popular, is a rugby player who hangs out with his equally athletic and popular teammates. Yet when they end up sitting together in a class they share, the two become friends – much to the surprise of Charlie, who finds himself crushing on Nick despite assuming, along with everyone else, that he is straight. It's not hard to see where things are going to go from there, even without spoilers, but that predictability does nothing to dampen the delight of following these two young and tender hearts as they negotiate the pangs and pressures of first love while navigating their school's deeply ingrained social hierarchy.
With Oseman herself writing the adaptation, the series had an advantage right out of the gate when it came to translating that into a live-action format, and her fans have been eagerly awaiting it ever since Netflix announced it was happening in January of 2021. The resulting series – an all-too-brief season of eight half-hour episodes directed by BAFTA-winning "Doctor Who" and "Sherlock" veteran Euros Lyn – will almost certainly lead millions of others to join their ranks.
The most important factor in bringing the story's appeal to the screen is undoubtedly the casting of its two leading characters, and with newcomer Joe Locke as Charlie joining Kit Connor ("Rocketman," "His Dark Materials") as Nick, it's hard to imagine how the show's creators could have done better. Locke, with his soulful eyes and curly mop of hair, perfectly captures the look of the character as drawn, as does the cherubic, handsome Connor – but they bring much more than an apt appearance to their roles.
In a story that requires them to delicately tread through a potentially fraught emotional landscape, facing scenarios with consequences ranging from the socially awkward to the deeply traumatic, they not only fulfill that duty effortlessly, but do so while meeting every moment with enough intelligence, sensitivity, and authenticity to make the already-relatable nuances of their young relationship resonate even more tangibly. Most essential of all, the tender chemistry they share is strong enough – and believable enough – to ensure that the almost unbearable sweetness of their blossoming romance never once feels sappy or insincere. It's a fragile and difficult balance to maintain, but these two young actors pull it off with such unforced buoyancy that we are too busy floating on their cloud with them to even notice.
As right-on-target as the show's portrayal of Nick and Charlie's journey together may be, they are not the only LGBTQ+ characters in the mix. There's Elle (Yasmin Finney), a member of Charlie's circle until being transferred to the neighboring girls' school after coming out as transgender, who is nervous about being accepted in her new environment. Also at the girls' school is Tara (Corinna Brown), who once shared a kiss with Nick but is now on the verge of coming out and going public about her relationship with girlfriend Darcy (Kizzy Edgell). Finally, there's Tao (William Gao), a protective friend and ally to them all (though his protective nature leads him to mistrust Nick's intentions), who is beginning to recognize the stirrings of more than friendship with Elle.
Simply reading that roster might lead one to presume the show is trying to up the ante on inclusion by including as many colors in the rainbow as possible – and it's worth mentioning that the cast of characters is made up of a diverse blend of ethnicities, too. Neither of these elements feel forced; those of us who know about life from more than just television surely recognize that seeing so many LGBTQ+ people and people of color mixed into one blended community together is not a stretch – it's an accurate reflection of the real world. Even if that were not the case, the show asserts its sincerity by treating each of these characters and their stories with the same amount of kindness it affords Nick and Charlie; it even leaves room for us to pity characters like Ben (Sebastian Croft), a closeted boy who carries on a secret relationship with Charlie while refusing to acknowledge him in the halls, or Harry (Cormac Hyde-Corrin) a teammate of Nick's who delights in tormenting anyone who doesn't fit in, who are on hand to remind us that – increased acceptance notwithstanding – homophobia still exerts a toxic enough effect to make coming out a difficult path to undertake alone.
In answer to that, the show takes ample opportunity to explore the theme of chosen family; the way these friends help each other along the way, even as they themselves are trying not to stumble, serves as both an inspiration and a reminder to the countless viewers, whether LGBTQ or not, who know first-hand the bonds that grow from such experience. As for "real" families, they're not left out of the picture, either: both Nick and Charlie have supportive (if not always helpful) parents in their lives, and Charlie's older sister Tori (Jenny Walser) emerges every so often from her room like a denizen of the underworld rising to taunt him – lovingly, of course – with a truth or two.
By now, it feels like we're gushing. After all, haven't the last few years have seen any number of LGBTQ teen love stories coming to our screens? And hasn't each of them been hailed as a milestone of representation? Haven't queer elders remarked, each time, what a difference it would have made if they had seen such a film when they were growing up?
The thing is, though, that it's been true each time — and sometimes, as it does with "Heartstopper" — it feels a little more true than usual.
Grindr's first series is as shallow as you'd expect
Instantly forgettable, just like a typical hook-up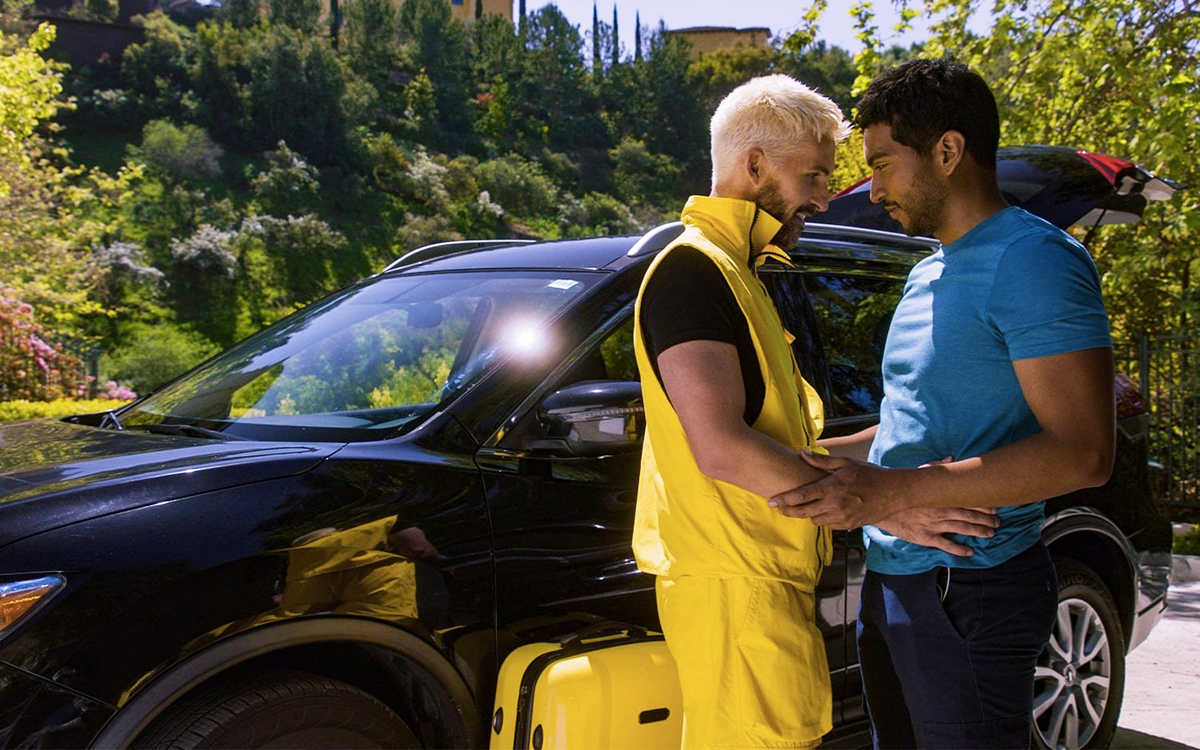 When Grindr announced it was dropping its first-ever original series on April Fools' Day, many people assumed it was a joke.
That's perfectly forgivable; even without the seasonal timing, most people would never expect the notorious "dating" app to jump into the streaming entertainment market. It just seems, well, absurd. But whether or not Grindr chose the release date as a bit of self-deprecating fun, "Bridesman" – a limited comedy series consisting of six 7-10 minute webisodes and focusing on the misadventures of a gay scenester as his female BFF prepares for her wedding – is not a joke. It really exists.
Unfortunately.
The series, created by John Onieal and co-written by Onieal and Frank Spiro, debuted on Grindr for its first weekend, but is now available to stream on the app's YouTube channel. It stars Jimmy Fowlie as Terry, described in the official synopsis as an "awful gay," who is asked by his best friend Judith (Sydnee Washington) to fulfill bridesmaid duties at her upcoming nuptials. Terry, aside from his disdain for marriage as a heteronormative construct, feels betrayed that the person who once claimed to be his "forever partner" has chosen to commit herself to another man, and to make matters worse, he feels an "electric" sexual connection with Wyatt (David Mudge), her literally myopic groom-to-be. Rather than see his BFF lost to the horrors of a traditional marriage, he resolves to save her from that fate by doing his best to tank the wedding – especially since it also means sticking it to the control-obsessed Muriel (Shannon DeVido), chosen over him to be Judith's Maid-of-Honor and therefore an object of his particular disdain.
What follows is (again, according to the official synopsis) "an irreverent, fast-paced satire of modern wedding culture and the 'old fashioned trend' of monogamy," in which Terry goes on a slash-and-burn campaign to ruin his best friend's big day, doing his best to sabotage everything from the sexy bridal boudoir photo shoot to the bachelorette party, and steamrolling his way through a tangled web that involves detectives, a secret agent, a relationship counselor moonlighting as a stripper, and a demon from hell. Along the way, though, he still finds time to hook up with a sexy Uber driver (Calvin Seabrooks) whenever he feels like going for a ride.
It seems like a lot to pack into a story that, in total, runs just shy of an hour, but the show's self-description of "fast-paced" is accurate, and director Julian Buchan never allows things to drag. Indeed, the story moves so fast it doesn't even give all its jokes time to land – an approach that works well with a script that throws them out like a pitching machine on a batting range – and trusts its audience to keep up.
That's probably not a miscalculation, either; the target demographic here has become well-accustomed to absorbing a lot of information in a short space of time, thanks to the rise of YouTube, TikTok, and all the other digital sources of entertainment for those with a short attention span. Furthermore, since the characters on the screen belong definitively to that same generation, they have no problem sticking to a rapid pace, and they plow ahead with confidence as if they're in a race with the cameras to get to the end of the show first.
In fact, it's the cast – an admirably diverse and inclusive one, thankfully – that makes it all come together, and which provides us with most of the show's entertainment value. They embrace their exaggerated characters – most of whom are vapid, narcissistic, aggressively pretentious, or some toxic combination of the three – with glee and abandon, committing completely to the absurdities the story necessitates them to enact. It's infectious, and it almost allows "Bridesman" to live up to its aspirations of satire.
As to that, the show sets its sights not just on "modern wedding culture," as it declares in its synopsis, but on the broader target of modern culture in general, with its emphasis on the shallow and ephemeral and its obsession with self. It aims for a similar tone, perhaps, as "The Other Two" (the runaway comedic hit that began life on Comedy Central before being picked up by HBO for its second season), a show that deftly skewers the self-serving, attention-seeking mentality that drives our pop culture as it barrels through its never-ending cycle of "new, now, next" distractions. Its two lead characters – the older sister and gay brother of a teen YouTube star who are trying to levy their proximity to him into fame and fortune for themselves – are flat out horrible people, or at least behave like them, as are most of the characters that surround them, and watching them fail repeatedly in their efforts to manipulate their way into the fickle spotlight of "the moment" is just part of the fun provided by the series' merciless send-up of the trends, tropes, and twaddle that surround so much of what we see on our plethora of screens today.
The characters in "Bridesman," for the most part, are horrible people, too, though in some cases they might just be regular people caught up in a horrible mindset. Most horrible of all, of course, is Terry, who essentially embodies everything that gay youth culture loves to hate about itself; vain, judgmental, driven by libido, and completely unconcerned with anyone's feelings but his own, he lives to create drama yet seems to love nothing better than to stand aside from it and roll his eyes in withering disapproval. Portrayed with dead-on accuracy by Fowlie (who is, coincidentally, probably best known to viewers for a recurring role as a super-gay influencer on "The Other Two"), he embodies the kind of jaded queer socialite whose posturing and self-promotion only prove just how "basic" he really is.
Yet the reason we are really amused by "The Other Two" and other shows that successfully lampoon the foibles and pretensions of our own society is not just because they put them on display. We laugh because we recognize something of ourselves in the people we see on the screen; because the horribleness is contrasted with the human, or at least tempered by good intentions; because there's a flicker of something genuine underneath all the pretense reminding us that, no matter how far we allow ourselves to be carried away by our own ego, there is always a thread we can follow back to reality. Without that factor, the comedy can easily become hollow, even cruel, and amounts to ridiculing something just for the sake of ridiculing it.
"Bridesman" has no such tempering influence. Though its satire is savage and even smart, there's little self-awareness to suggest that it has any purpose except to become the "next big thing" and enjoy its five minutes in pop culture's center ring. Like the people who inhabit it, it might be fun to hang around with for a while, but in the end its lack of substance makes it instantly forgettable.
You know, just like a typical Grindr hook-up.
'And Just Like That' is clunky, but shows promise
SATC reboot suffers without Samantha's irreverence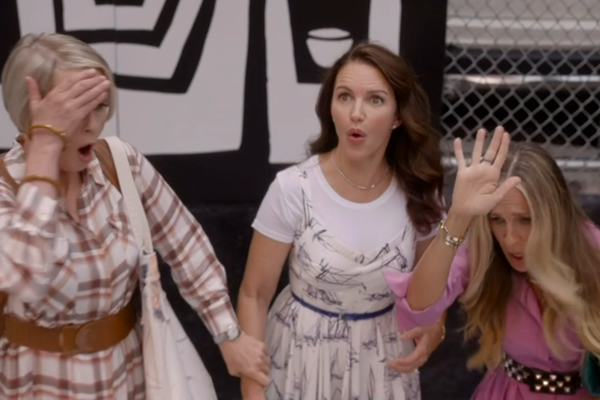 Just in time for the holidays, "And Just Like That," the 10-part "Sex and the City" (SATC) revival has premiered on HBO Max.
The first two episodes of "And Just Like That" aired on Dec. 9. One episode will air weekly until the show's Feb. 3 season finale.
I have only seen the first two episodes of "And Just Like That."
The reboot has its awkward, clunky, annoying moments, but shows glimmers of tenderness, wit, and promise.
It's not a lump of coal in your stocking. Yet, it's too soon to tell whether it's a gift from your loving, but clueless aunt or an awesome present from your BFF.
But, it's definitely worth putting under your tree.
How I miss "funky spunk" "Father Fuck" and "The Rabbit!"
If you're an SATC aficionado, you'll know that while Samantha couldn't abide "funky spunk," she longed to canoodle with a hot priest. (Naturally, he was "Father Fuck" in Samantha's fantasies.) And, you'll remember how much pleasure "the Rabbit" (a vibrator) gave Charlotte and Miranda.
Those are just a few moments that "Sex and The City" fans have missed since the arch, fashion-trend maker, sexual-taboo-breaker, HBO show's 2004 finale.
What we've pined for wasn't just the sex. It was the wit and friendship of the four bright, badass, professional, witty and, it can't be denied, privileged women, who were the stars of SATC: writer and sex columnist Carrie Bradshaw (Sarah Jessica Parker), lawyer Miranda Hobbes (Cynthia Nixon), art dealer Charlotte York (Kristin Davis) and public relations pro Samantha Jones (Kim Cattrall).
We missed hearing the ladies talk openly, and wittily, sometimes tenderly or thoughtfully, about everything from "funky spunk" to "shortcomings" to their affairs with married men to threesomes to their abortions.
After the SATC finale, there were two "Sex and the City" movies. The first, released in 2008, was mediocre. The second, released in 2010, was beyond horrible.
After all these years, it's lovely to see Carrie, Miranda, and Charlotte (along with their husbands: Big, Steve and Harry respectively).
But, there's a gaping hole! There's no Samantha!
It's no secret that Cattrall and Parker weren't getting along off-screen. Cattrall didn't want to be in "And Just Like That."
You can't blame the SATC folks for forging ahead with "And Just Like That." Interest in the SATC characters has remained high, and shows with female characters in their 50s are few and far between.
Now that Miranda, Carrie and Charlotte are in their mid-fifties, "And Just Like That" could become "The Golden Girls" of our era.
But that's not likely without Samantha, who was the essential queer sensibility of SATC.
Samantha's irreverent, she loves sex, quiets babies down with vibrators, and though she'd never cop to it, has the proverbial heart of gold.
"And Just Like That" needs an infusion of irreverence.
SATC had problems of representation. Its characters were too white and too privileged. For its time, it had a queer quotient. Carrie's best friend Stanford Blatch (the late Willie Garson) was gay, as was Charlotte's best friend Anthony Marantino (Mario Cantone). But its depictions of bisexuals, lesbians, and trans people were stereotyped at best – bi and transphobic at worst.
"And Just Like That" works hard to correct those problems.
There are several characters who are people of color — from a law school professor to an upper-class mom.
Stanford and Anthony are now a bickering married couple. And there is Che Diaz (Sara Ramirez) a "queer, nonbinary, Mexican-Irish diva," a podcaster, who is Carrie's boss.
It's great that the show is trying to do better with representation, but it's trying too hard.
We face serious issues – from parenting to grief – as we age. But, as any "Golden Girls" disciple knows, you don't lose your sense of humor or lustiness as you grow older.
If "And Just Like That," learns that, then it'll be a great show.