Biden urged to raise LGBTQ rights with Ukraine president
Congressional LGBTQ+ Equality Caucus sent letter ahead of Sept. 1 meeting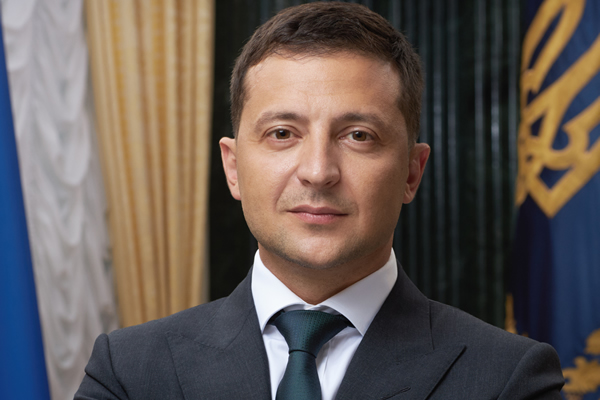 Members of the Congressional LGBTQ+ Equality Caucus have urged President Biden to raise LGBTQ rights with his Ukrainian counterpart when they meet at the White House on Wednesday.
"We write today to urge you to make it clear that LGBTQ+ equality in Ukraine and worldwide is a priority for your administration during your upcoming meeting with President (Volodymyr) Zelenskyy," they wrote in a letter they sent to Biden on Aug. 25.
The letter notes the Congressional LGBTQ+ Equality Caucus "has followed discussions around LGBTQ+ rights in Ukraine with great interest."
"Ukraine has made significant strides on human rights generally but has not been consistent on equality for LGBTQ+ people," it reads. "In particular, we are alarmed at the introduction of several bills in Ukraine's parliament that would harm Ukraine's LGBTQ+ community. While these bills — which include criminalization of consensual same-sex sexual activity and punishment for homosexual or transgender 'propaganda' in the style of a harmful law in place in Russia — have failed to pass, we expect that they will continue to be introduced and to be a threat to Ukraine's LGBTQ+ community."
"Pride celebrations in Kyiv and elsewhere in Ukraine have been the targets of violence since Ukraine's first public Pride parade in 2013," adds the letter. "We have advocated U.S. engagement in stemming violence targeted at pro-LGBTQ+ events and we are proud that our embassy in Kyiv has collaborated with Ukrainian officials to help address these concerns. For example, Ukrainian police have been ordered to protect LGBTQ+ groups from those who would seek to harm them."
The letter also indicates "there is ample reason to hope for a bright future for LGBTQ+ people in Ukraine."
The Congressional LGBTQ+ Equality Caucus notes Ukraine's Cabinet of Ministers have introduced a bill "developed by" Zelenskyy's government that would add sexual orientation and gender identity to the country's hate crimes law.
"We urge you emphasize the importance of this bill's passage and of ensuring that LGBTQ+ people in Ukraine can live without fear of violence or discrimination," reads the letter to Biden. "In addition, we urge you to encourage President Zelenskyy to take positive steps to permit civil partnerships for same-sex couples."
The letter also notes Zelenskyy's government "recently approved an action plan for the country's updated National Human Rights Strategy, representing additional progress in the government's plan to promote equality and human rights" that will promote gender equality and recognize anti-LGBTQ hate crimes.
"We believe that additional steps are needed to ensure that the LGBTQ+ community is fully included in the strategy," it adds.
"We believe that Ukraine has made important strides in the protection and promotion of human rights, but it is imperative that we continue to work on behalf of all marginalized communities around the world, including the LGBTQ+ community," reads the letter. "We urge you to emphasize the need to ensure equality of the LGBTQ+ people in Ukraine and to encourage that the hate crimes bill be given full consideration."
Illinois Congressman Mike Quigley spearheaded the letter that U.S. Reps. Dwight Evans (D-Penn.), Dina Titus (D-Nev.), Mark Takano (D-Calif.), David Cicilline (D-R.I.), Raúl Grijalva (D-Ariz.), Jake Auchincloss (D-Mass.), Chris Pappas (D-N.H.), Sharice Davids (D-Kan.), Jan Schakowsky (D-Ill.), Pramlila Jayapal (D-Wash.), Ritchie Torres (D-N.Y.), Mark Pocan (D-Wis.), Danny Davis (D-Ill.), Mondaire Jones (D-N.Y.), Eleanor Holmes-Norton (D-D.C.), Brendan Boyle (D-Penn.), Adam Schiff (D-Calif.), Angie Craig (D-Minn.), Dan Kildee (D-Mich.) and Carolyn Maloney (D-N.Y.) signed.
Biden in February signed a memorandum that committed the U.S. to promoting LGBTQ rights abroad.
Biden highlights LGBTQ rights in UN General Assembly speech
President noted crackdowns in Chechnya, Cameroon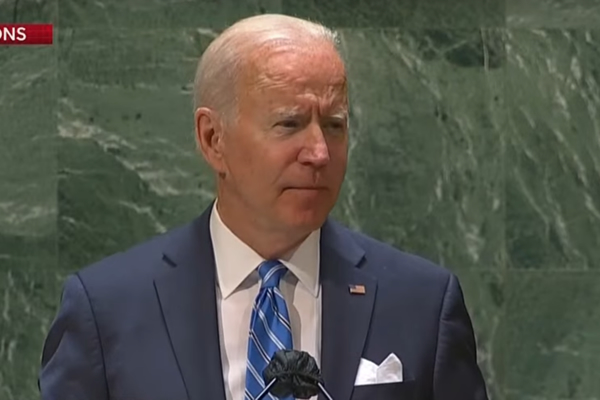 President Biden on Tuesday in his speech to the U.N. General Assembly spoke in support of LGBTQ rights around the world.
"We all must defend the rights of LGBTQI individuals," he said.
Biden in his speech specifically cited anti-LGBTQ crackdowns in Chechnya and Cameroon. He spoke after Brazilian President Jair Bolsonaro, who is a vocal opponent of LGBTQ rights, addressed the General Assembly.
The White House earlier this year released a memorandum that committed the U.S. to promoting LGBTQ rights abroad.
The Washington Blade will update this story.
Bolsonaro: Brazil has president who believes in 'family principles'
Brazilian president opened U.N. General Assembly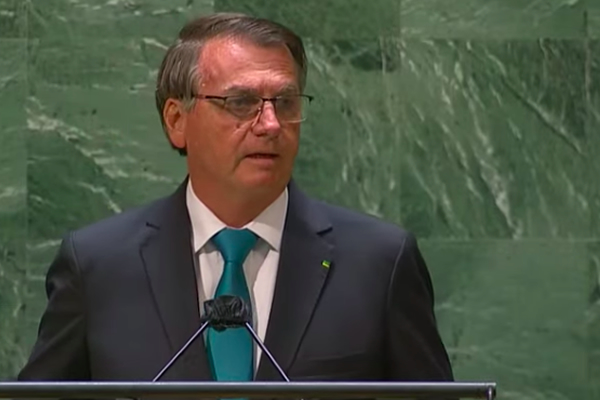 Brazilian President Jair Bolsonaro on Tuesday told the U.N. General Assembly he believes in "family principles."
"We believe the traditional nuclear family is the foundation of civilization," said Bolsonaro.
The Washington Blade will update this story.
Trudeau's party wins Canada election
Prime minister champions LGBTQ rights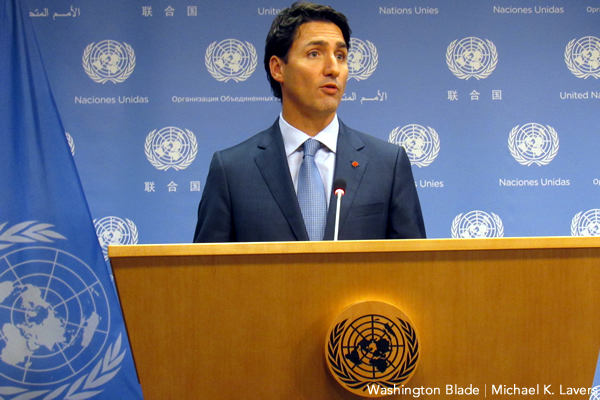 Canadian Prime Minister Justin Trudeau's Liberal Party won the country's election that took place on Monday.
The Canadian Broadcasting Corporation reported Trudeau's party won 157 seats in the House of Commons, but failed to secure the 170 seats necessary to have a majority government. Erin O'Toole of the Conservative Party was Trudeau's main challenger.
"You are sending us back to work with a clear mandate to get Canada through this pandemic into the brighter days ahead," Trudeau told supporters on Montreal after the election. "My friends that's exactly what we are ready to do."
"Millions of Canadians have chosen a progressive plan," he added.
Trudeau has been prime minister since 2015.
He won re-election in 2019, even though a picture of him in blackface emerged a few weeks before the vote. His party lost its majority in Parliament.
Trudeau last month called a snap election in the hopes his party could once again have a majority government.
The prime minister in 2017 formally apologized to those who suffered persecution and discrimination under Canada's anti-LGBTQ laws and policies and announced the Canadian government would settle a class-action lawsuit filed by those who were forced to leave the military and civil service because of their sexual orientation.
A law that added gender identity to Canada's nondiscrimination and hate crimes also law took effect in 2017. Trudeau supports a bill that would ban so-called conversion therapy in the country.
Canada in 2018 joined the Global Equality Fund, a public-private partnership the U.S. launched in order to promote LGBTQ rights around the world. Canada has also said it would offer refuge to LGBTQ Afghans who are fleeing their country after the Taliban regained control of it in August.