Melania Trump announced as guest for Log Cabin Republicans' annual dinner
Former first lady Melania Trump is set to be a special guest at the annual "Spirit of Lincoln" dinner hosted by Log Cabin Republicans.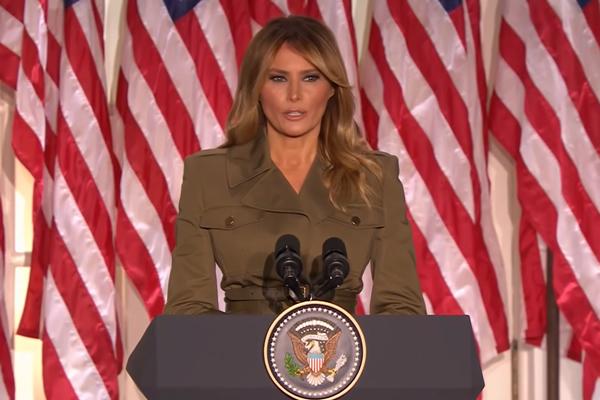 Former first lady Melania Trump is set to be a special guest at the annual "Spirit of Lincoln" dinner hosted by Log Cabin Republicans, the organization announced on Tuesday.
The event — which will take place Nov. 6 at Mar-a-Lago in Palm Beach, Fla., marking a change of tradition in holding the dinner in D.C. — will likely mark an attempt for Melania Trump to develop her image as an LGBTQ ally and tamp down the reputation the Trump administration was hostile to LGBTQ people.
Charles Moran, managing director for Log Cabin Republicans, hailed Melania Trump in a statement for her work as first lady and breaking barriers for the Republican Party.
"Melania Trump's work as First Lady, from helping children reach their full potential to championing a more inclusive Republican Party, has been historic," Moran said. "Her vocal support of Log Cabin Republicans has been a signal to Republicans everywhere that it is possible to simultaneously be conservative and support equality under the law for all Americans."
According to the Log Cabin Republicans, Melania Trump at the dinner will be awarded with the 2021 Spirit of Lincoln Award. Other high-profile Republicans in the past who have appeared at the annual event are Carly Fiorina, Newt Gingrich, Massachusetts Gov. Charlie Baker and Mary Cheney.
Moran, in response to an email inquiry from the Washington Blade, said Melania Trump will not only be an award recipient, but is set to deliver remarks at the event.
It won't be the first time Melania Trump has collaborated with Log Cabin. During the 2020 election, she appeared in a video for Outspoken, the media arm for Log Cabin Republicans, saying "nothing could be further from the truth" her husband, former President Trump, is against LGBTQ people.
Among the anti-LGBTQ policies under Trump were a transgender military ban, religious freedom carve-out seen to enable anti-LGBTQ discrimination and the U.S. Justice Department arguing against LGBTQ inclusion under civil rights law when the issue was before the U.S. Supreme Court. Nonetheless, Trump connected with a certain faction of LGBTQ people and his administration included high-profile LGBTQ appointees, such as Richard Grenell as the first openly gay person to serve in a Cabinet role.
As first reported by the Washington Blade, Melania Trump said in 2020 she wanted to light up the White House in rainbow colors similar to the display during the Obama years after the U.S. Supreme Court ruled for same-sex marriage nationwide. However, the vision never came to pass at a time when White House Chief of Staff Mark Meadows had a role in quashing an symbolic support for LGBTQ people in Pride Month.
The Log Cabin announcement comes at a time when Melania Trump is facing new scrutiny over her response to the Jan. 6 insurrection at the U.S. Capitol and whether she erroneously believes, like her husband, he was the winner of the 2020 election.
According to a preview in Politico, former White House press secretary and Melania Trump aide Stephanie Grisham says in her upcoming book she texted the former first lady on Jan. 6 to ask: "Do you want to tweet that peaceful protests are the right of every American, but there is no place for lawlessness and violence?"
A minute later, Melania replied with a one-word answer: "No," Grisham reportedly writes of her account. At that moment, Grisham writes she was at the White House preparing for a photo shoot of a rug she had selected, according to Politico.
The Blade has placed a request in with the office of former President Donald Trump to confirm her appearance at the dinner and comment on what went into the Melania Trump's decision to appear at the event.
Bowser's highest-level adviser resigns after sexual harassment allegation
Female staffer accuses John Falcicchio of longstanding abuse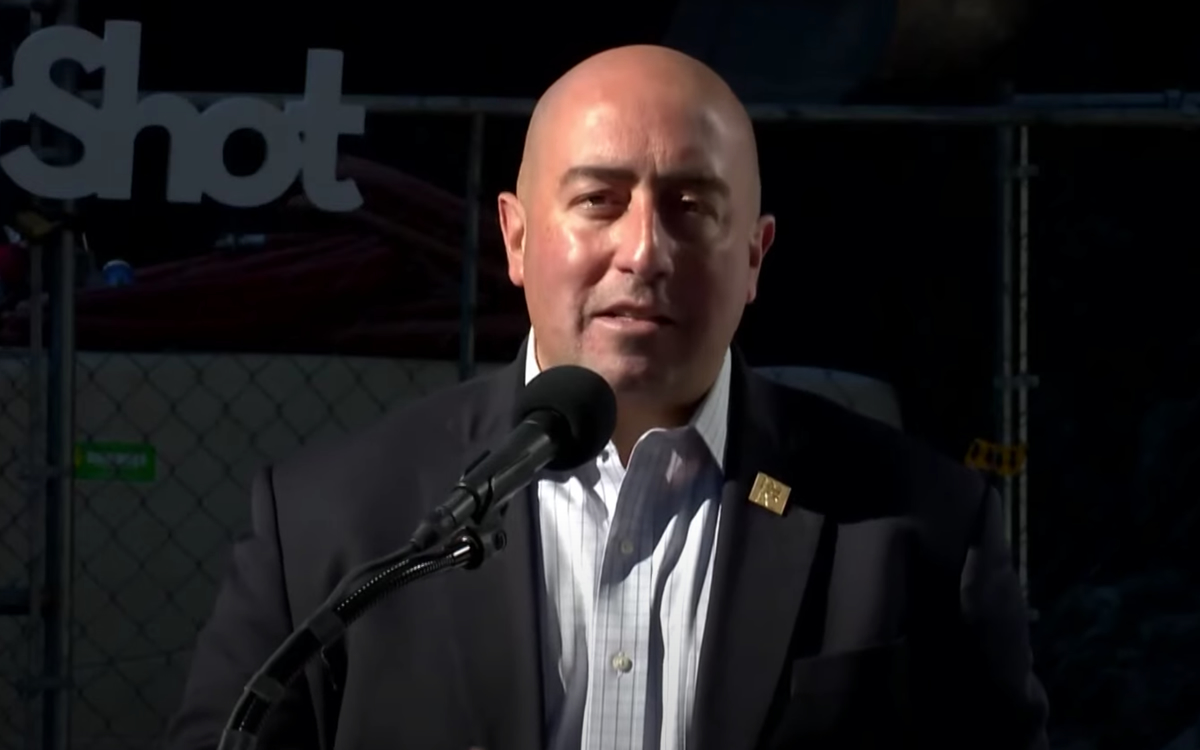 Lawyers representing a D.C. government employee shook up the city's political establishment on Monday when they announced that the employee filed a sexual harassment complaint against John Falcicchio, the now former D.C. Deputy Mayor for Planning and Economic Development and Mayor Muriel Bowser's longtime chief of staff.
The attorneys, Debra Katz and Kayla Morin, did not identify the city employee.
The announcement by Katz and Morin in a press release came shortly after Mayor Bowser issued her own announcement at a news conference on the same day. The mayor confirmed that Falcicchio's sudden resignation last Friday, March 17, followed her decision to launch an investigation into allegations against Falcicchio.
But Bowser said issues surrounding her longtime adviser's departure amounted to "a sensitive matter that includes privacy concerns" that prevented her from disclosing why she initiated the investigation and why Falcicchio abruptly resigned.
She said the investigation was being conducted by the city's Office of Legal Counsel, which is "following established policies and procedures" and that all relevant D.C. government staff members were fully cooperating with the investigation.
"I can also tell you that this investigation does not involve any allegations of improprieties related to business transactions," Bowser told reporters attending the news conference, which was initially called to celebrate the completion of the city's 9th Street, N.W. protected bike lane project and to discuss updates on the Capital Bikeshare program.
"I have every confidence in my new chief of staff, Lindsey Parker, and in our new Interim Deputy Mayor for Planning and Economic Development, Keith Anderson," Bowser said at the news conference. "And I have immense confidence in the 37,000 employees of the D.C. government who will keep us moving forward," she said.
Parker has served as the city's chief technology officer since 2019 and as assistant city administrator since 2022. Anderson has served as director of the D.C. Department of General Services, which oversees the city's buildings and properties.
"We represent an employee of the District of Columbia who came forward to report serious allegations of sexual harassment by former Chief of Staff and Deputy Mayor for Planning and Economic Development John Falcicchio," the statement released by attorneys Katz and Morin says.
"It is our understanding that this behavior is longstanding, and our client is cooperating fully with the investigation, which Mayor Bowser initiated immediately," the statement continues. "Our client is courageous. She came forward to ensure accountability and protect other women," it says. "Given the gravity of our client's allegations – which involve unwelcome advances and sexual contact – we ask the media to respect her privacy," the statement says.
It concludes by encouraging "everyone affected" to contact Maia Ellis, the Associate Director of the Mayor's Office of Legal Counsel, who's leading the investigation, at [email protected].
Katz is a founding partner and Morin is an associate of the D.C. law firm Katz Banks Kumin, which specializes in sexual harassment law, whistleblower law, and employment law, according to a write-up on its website.
Md. Senate approves transgender rights bill
Maryland House of Delegates passed similar measure on Saturday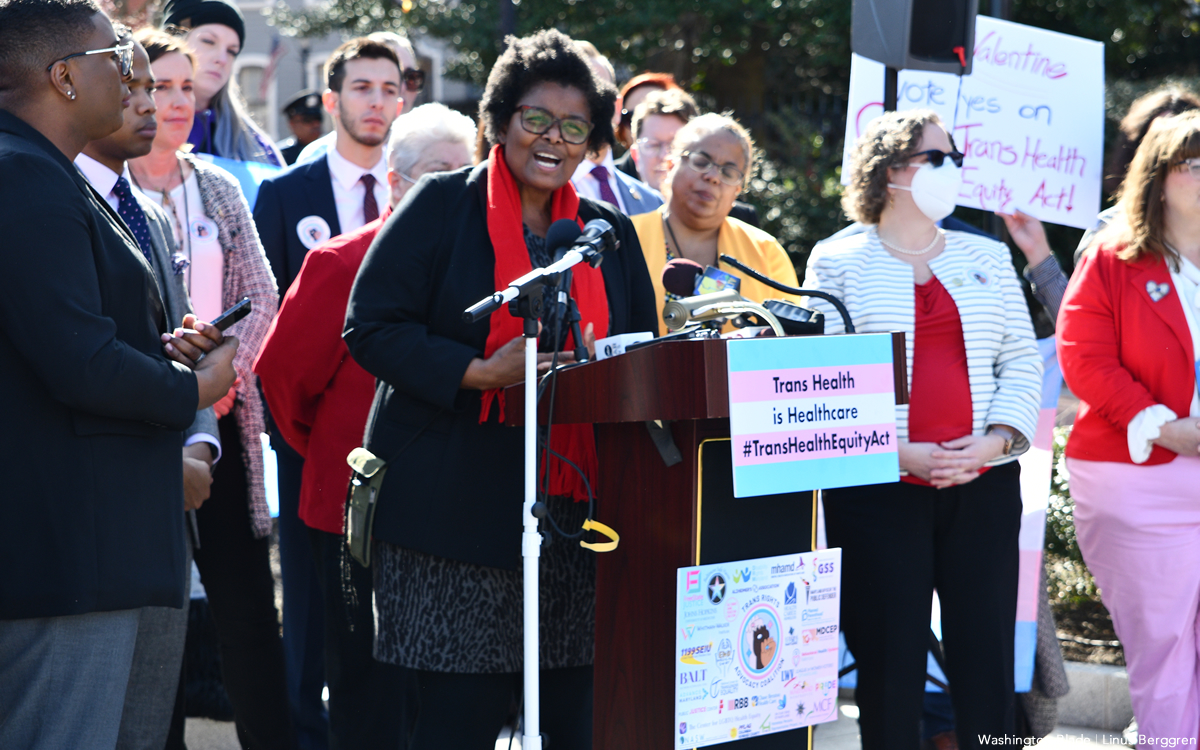 The Maryland Senate on Monday approved a bill that would require the state's Medicaid program to cover gender-affirming treatment for transgender people.
Senate Bill 460 or the Trans Health Equity Act passed by a 31-15 vote margin.
"Requiring, beginning on Jan. 1, 2023, the Maryland Medical Assistance Program to provide gender-affirming treatment in a nondiscriminatory manner; requiring that the gender-affirming treatment be assessed according to nondiscriminatory criteria that are consistent with current clinical standards; prohibiting the issuance of an adverse benefit determination related to gender-affirming treatment unless a certain experienced health care provider has reviewed and confirmed the appropriateness of the determination; etc," reads a summary of the bill.
The Maryland House of Delegates on Saturday passed a similar measure.
UN Security Council urged to focus on LGBTQ, intersex rights
U.S. Ambassador to the U.N. Linda Thomas-Greenfield chaired Monday meeting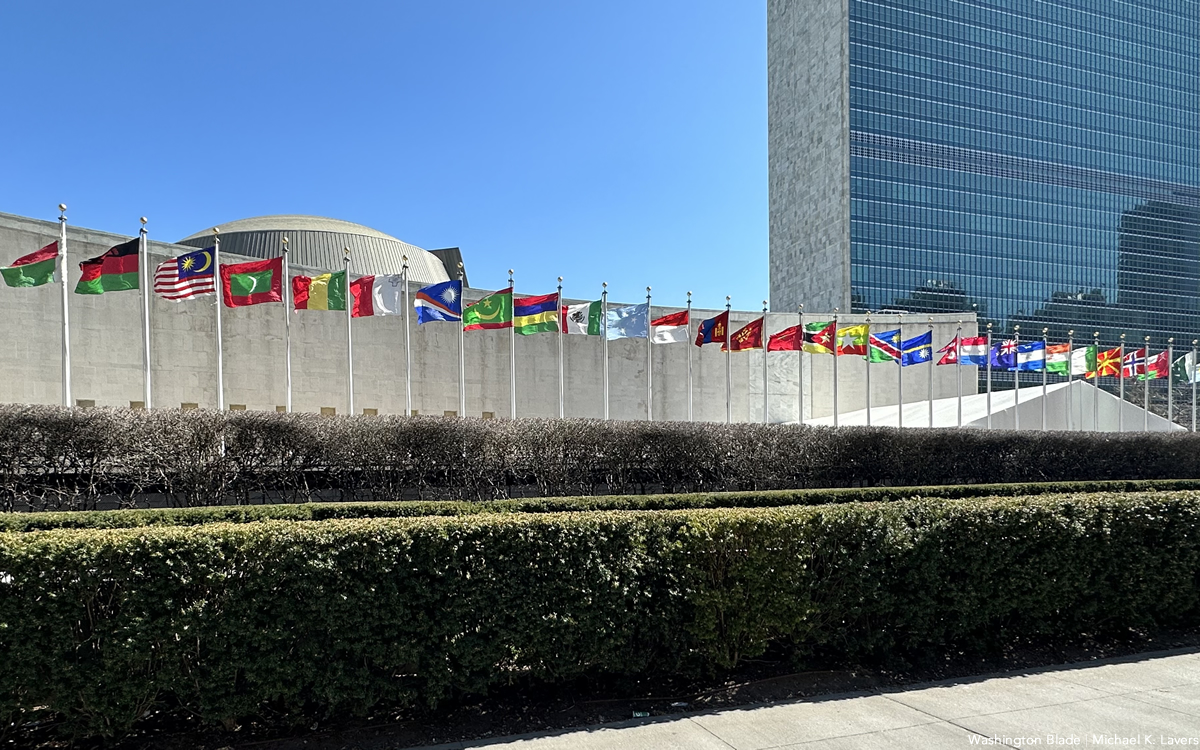 UNITED NATIONS — U.S. Ambassador to the U.N. Linda Thomas-Greenfield on Monday chaired a meeting at the United Nations that focused on the integration of LGBTQ and intersex rights into the U.N. Security Council's work.
The U.S. Mission to the U.N. co-sponsored the meeting along with Albania, Brazil, Cyprus, the Czech Republic, France, Greece, Japan, Malta, Switzerland, the U.K. and the LGBTI Core Group, a group of U.N. countries that have pledged to support LGBTQ and intersex rights.
Thomas-Greenfield announced four "specific steps the U.S. will take to better integrate LGBTQI+ concerns into the U.N. Security Council's daily work."
• A regular review of the situation of LGBTQ and intersex people in conflict zones on the Security Council's agenda that "includes regularly soliciting information from LGBTQI+ human rights defenders.
• Encouraging the U.N. Secretariat and other U.N. officials to "integrate LGBTQI+ concerns and perspectives in their regular reports" to the Security Council.
• A commitment "to raising abuses and violations of the human rights of LGBTQI+ people in our national statements in the Security Council."
• A promise to propose, "when appropriate, language in Security Council products responding to the situation of LGBTQI+ individuals."
"We are proud of these commitments," said Thomas-Greenfield during Monday's meeting. "They are just the beginning."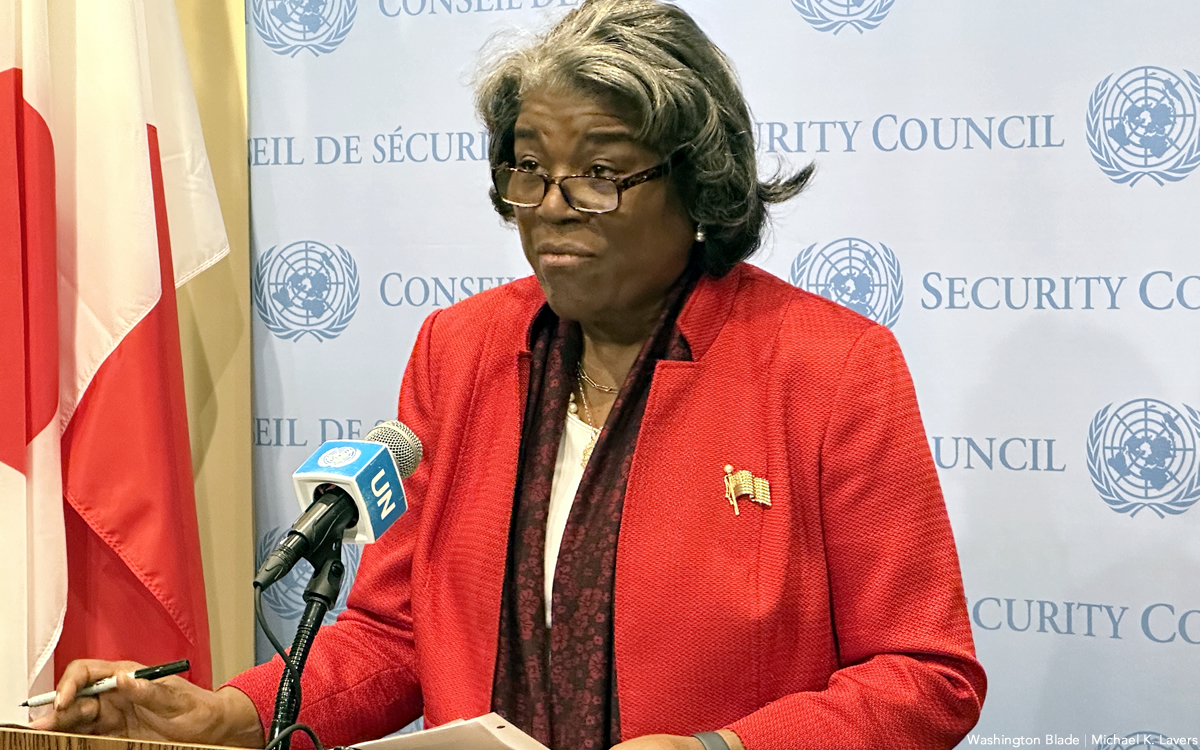 Victor Madrigal-Borloz, the independent U.N. expert on LGBTQ and intersex issues, provided a briefing on LGBTQ and intersex rights around the world.
"My mandate is based on one single fact: Diversity and sexual orientation and gender identity is a universal feature of humanity," he said. "For too long, it has been made invisible in national level contributions to peace and security, including policies and programs and in the political and programmatic action of the United Nations."
María Susana Peralta of Colombia Diversa — an LGBTQ and intersex advocacy group in Colombia that participated in talks between the country's government and the Revolutionary Armed Forces of Colombia that led to an LGBTQ-inclusive peace agreement then-President Juan Manuel Santos and then-FARC Commander Rodrigo "Timochenko" Londoño signed in 2016 — and Afghan LGBT Organization Director Artemis Akbary also took part in the meeting.
Peralta said Colombia's peace agreement "has created a standard by which other countries can use," but noted the country's Special Justice for Peace has yet to prosecute anyone who committed human rights abuses based on sexual orientation or gender identity during the war.
Akbary noted the persecution of LGBTQ and intersex people in Afghanistan has increased since the Taliban regained control of the country in 2021. Akbary also said LGBTQ and intersex Afghans cannot flee to Iran and other neighboring countries because of criminalization laws.
"The whole world is watching as the rights of LGBTQ people are systematically violated in Afghanistan," said Akbary. "LGBTQ people on the ground in Afghanistan need and deserve protection."
Representatives of U.N. delegations from France, Brazil, Albania, Japan, Ecuador, Switzerland, the U.K., Malta, Colombia, South Africa, Ireland, Germany, the Netherlands and the European Union spoke in favor of the integration of LGBTQ and intersex rights into the Security Council's work.
"A person's actual or perceived sexual orientation, gender identity or gender expression or sex characteristics often increases the risk of of becoming the target in conflict and crisis situations," said Luis Guilherme Parga Cintra of Brazil.
British Ambassador to the U.N. General Assembly Richard Crocker made a similar point.
"We know the conflicts have disproportionate impact on marginalized communities: Women and girls, persons with disabilities, members of ethnic and religious minority groups," he said. "It is only right the Security Council is discussing this issue today."
Ambassador Karlito Nunes, who is Timor-Leste's permanent U.N. representative, read a statement in support of the Security Council discussions about LGBTQ and intersex issues. Representatives from China, Russia and Ghana who spoke said the Security Council is not the appropriate place to discuss them.
"Sexual orientation is an individual choice of every individual," said the Russian representative.
The meeting took place less than 13 months after Russia launched its war against Ukraine.
A Russian airstrike on March 1, 2022, killed Elvira Schemur, a 21-year-old law school student who volunteered for Kharkiv Pride and Kyiv Pride, while she was volunteering inside the Ukrainian city of Kharkiv's regional administration building. Activists with whom the Washington Blade has spoken said LGBTQ and intersex people who lived in Russia-controlled areas of the country did not go outside and tried to hide their sexual orientation or gender identity because they were afraid of Russian soldiers.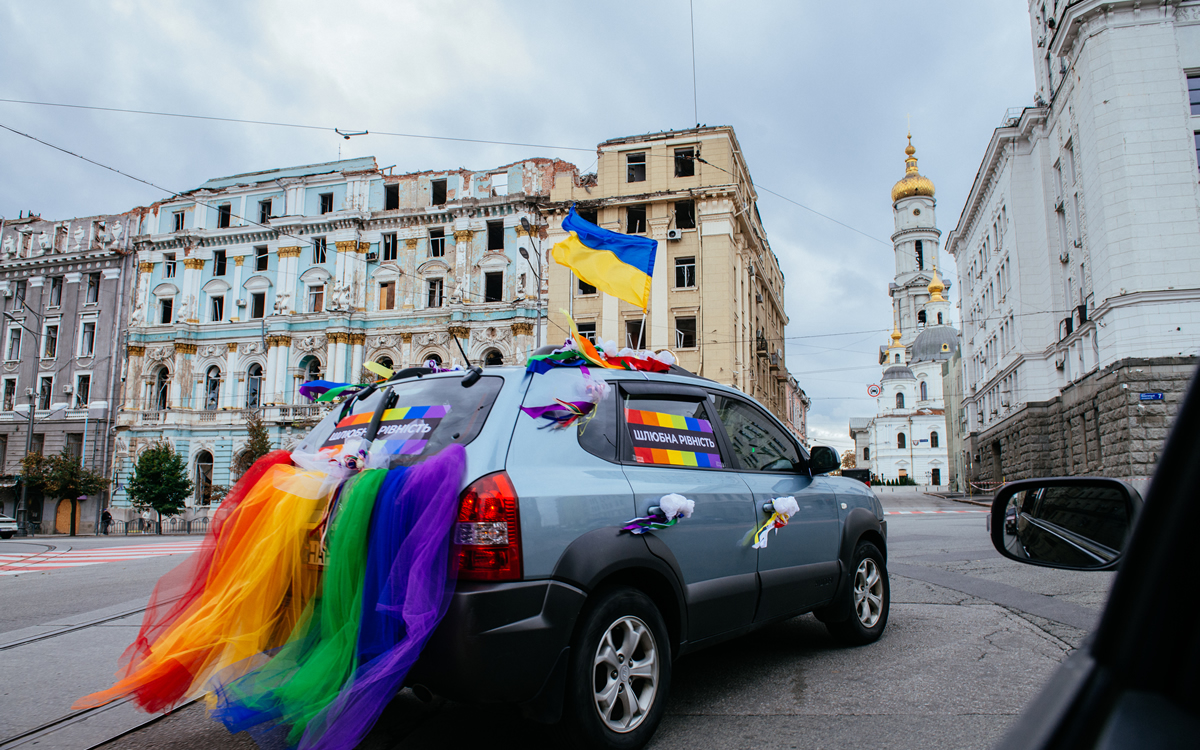 The Security Council's first-ever LGBTQ-specific meeting, which focused on the Islamic State's persecution of LGBTQ Syrians and Iraqis, took place in 2015. Then-U.S. Ambassador to the U.N. Samantha Power, who is now director of the U.S. Agency for International Development, and then-International Gay and Lesbian Human Rights Commission Executive Director Jessica Stern, who is now the special U.S. envoy for the promotion of LGBTQ and intersex rights, are among those who participated.
Stern, along with U.S. Reps. David Cicilline (D-R.I.) and Ritchie Torres (D-N.Y.), attended the meeting alongside OutRight International Executive Director Maria Sjödin, among others.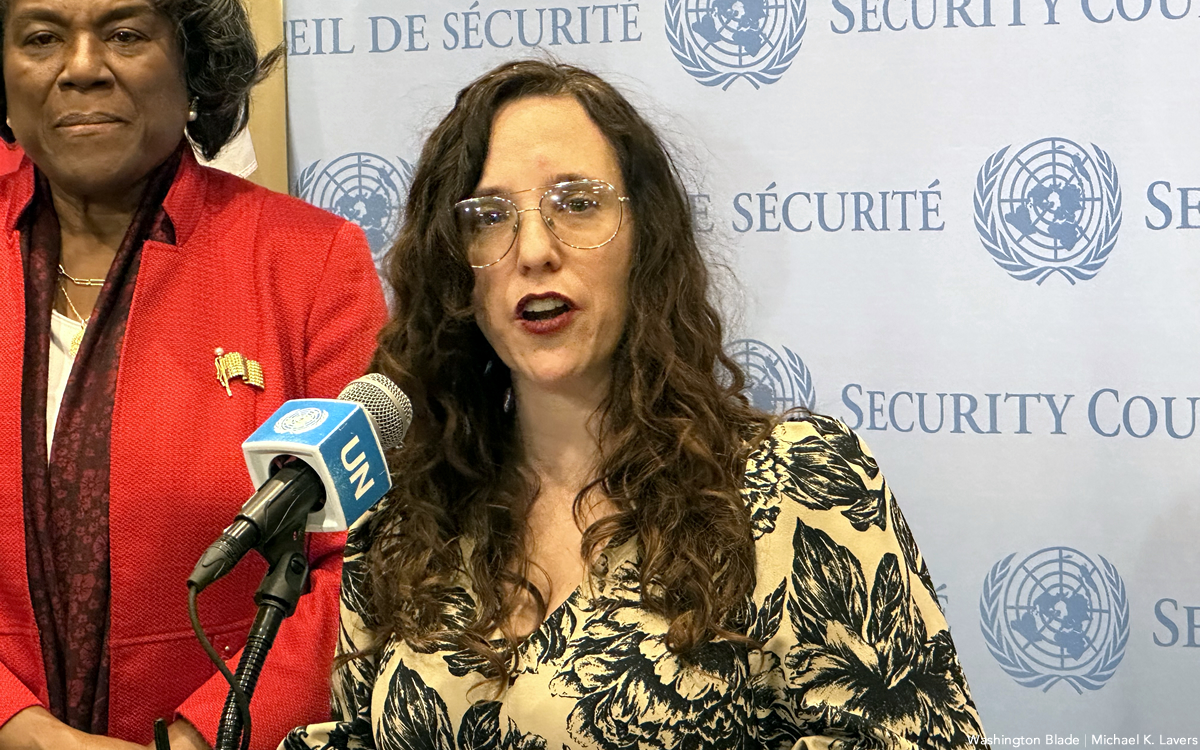 The Security Council in June 2016 formally condemned the Pulse nightclub in Orlando, Fla. The U.N. Human Rights Council a few months later appointed Vitit Muntarbhorn as the first independent U.N. expert on LGBTQ and intersex issues. (Madrigal-Borloz succeeded Muntarbhorn in 2018.)
Then-U.S. Ambassador to the U.N. Kelly Knight Craft and then-U.S. Ambassador to Germany Richard Grenell in 2019 during a U.N. General Assembly meeting hosted an event that focused on efforts to decriminalize consensual same-sex sexual relations around the world.
President Joe Biden in 2021 signed a memo that committed the U.S. to promoting LGBTQ and intersex rights abroad as part of the Biden-Harris administration's overall foreign policy. Then-State Department spokesperson Ned Price later told the Washington Blade the decriminalization of consensual same-sex sexual relations is one of the White House's five priorities as it relates to the promotion of LGBTQ and intersex rights overseas.
The U.S., the U.K., France, China and Russia are the Security Council's five permanent members. Albania, Brazil, Ecuador, Gabon, Ghana, Japan, Malta, Mozambique, Switzerland and the United Arab Emirates are the 10 non-permanent members.
Ghana and the United Arab Emirates are two of the dozens of countries in which consensual same-sex sexual relations remain criminalized.
"Today's meeting was an important first step toward further concrete actions the Security Council, and all parts of the U.N., can take to integrate LGBTQI+ human rights, experiences, and perspectives into their day-to-day work," Thomas-Greenfield told the Blade in a statement after Monday's meeting. "We're proud of the four commitments we made today, and we will keep working to make sure this topic remains on the Council's agenda."