Local theater comes back strong as in-person options abound
From Shakespeare to holiday fare, something for all tastes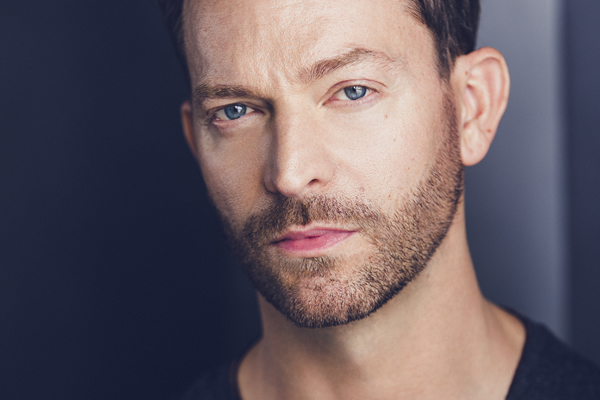 This time last year, theaters were scrambling to attract audiences – mostly with streaming and open-air performances. Like most seasons, results were mixed, but considering the challenges, it was a spectacular effort overall. While the pandemic hasn't ended, many companies are reopening with in-person, indoor performances. Here's a selection of offerings from some area theaters that are welcoming back audiences, provided patrons come both masked and with proof of vaccination.
In Columbia Heights through Oct. 3, GALA Hispanic Theatre presents Federico García Lorca's "Doña Rosita la soltera" (Doña Rosita the Spinster), performed in Spanish with English surtitles. An exploration of what the martyred gay playwright called "the grotesque treatment of women" in Spain, the 1935 work spans a decade of a woman's life in a quickly modernizing society prior to the first World War. The source material is adapted by out playwright Nando López and the production is staged by out director José Luis Arellano who won a Helen Hayes Award in 2016 for staging GALA's production of Lorca's "Yerma," the story of another woman. Galatheatre.org
On the Southwest Waterfront, Arena Stage has kicked off a busy fall season with "Toni Stone" (through Oct. 3). Written by Lydia R. Diamon, it's the remarkable story of the first woman to play baseball in the Negro Leagues, also making her the first woman to play professionally in a men's league in the 1950s. Santoya Fields stars in the title role, and Broadway's Pam MacKinnon directs. Arenastage.org
Also, through Oct. 3, Round House Theatre presents "Quixote Nuevo," Octavio Solis' contemporary take on Cervantes' classic directed by Lisa Portes. The playwright re-imagines knight Don Quixote as a professor whose fantasies take center stage in a Texas border town. Herbert Siguenza makes his Round House debut as Don Quixote/the professor.
Next up, it's the regional premiere of Lauren Yee's "The Great Leap" (Nov. 10 – Dec. 5), a socio-political fable set against basketball and Tiananmen Square. Jennifer Chang directs. Roundhousetheatre.org
At Woolly Mammoth Theatre Company, it's Mike Lew's "Teenage Dick" (Sept. 22 – Oct. 17), a modern, darkly comic, high school-set take on Shakespeare's "Richard III." Despite being bullied because of his cerebral palsy, Richard (Gregg Mozgala) is determined to be voted senior class president, and – like his ruthless Shakespearean namesake – he will do whatever it takes to win. Moritz von Stuelpnagel directs. Woollymammoth.net
At Olney Theatre Center (OTC) fall is "The Thanksgiving Play" (Sept. 29 – Oct. 31), Larissa FastHorse's comedy about "white wokeness," directed by Raymond O. Caldwell who is Black, Asian, and gay. The cast includes Parker Drown, Megan Graves, David Schlumpf, and Dani Stoller.
OTC's largest production of the year is "Disney's Beauty and the Beast" (Nov. 5-Jan. 2, 2022). The tale is directed by Marcia Milgrom Dodge and stars out actor Jade Jones as Belle and Evan Ruggiero as the Beast.
And the holiday tradition continues at OTC with Paul Morello's solo show, "A Christmas Carol" (Nov. 26- Dec. 26). Over a swift and engaging two hours, Morello gives a faithful retelling of Charles Dickens' original ghost story. Olneytheatre.org
Helen Hayes Award-winning actor Naomi Jacobson reprises the title role in Theater J's production of Mark St. Germain's "Becoming Dr. Ruth" (Sept. 30 – Oct. 24), a mostly cheery bio-drama about the diminutive, famously candid sex therapist. The solo show is again directed by out director/actor Holly Twyford. TheaterJ.org.
Historic Ford's Theatre is back with Deborah Brevoort's "My Lord, What a Night" (October 1 – 24), an intriguing work based on the real-life friendship between famed African American contralto Marian Anderson (Felicia Curry) and Albert Einstein (Christopher Bloch). Fords.org
Synetic Theater is bringing its brand of suspenseful/sinister/sexy to Crystal City with "The Madness of Poe" (Oct. 11-31), a 90-mimute scary trilogy of Edgar Allen Poe works including a re-imagining of Synetic's 2007 hit adaptation of "The Fall of the House of Usher" plus two more classic tales from the American master of mystery and macabre. The movement-based production is helmed by the celebrated duo, director Paata Tsikurishvili and choreographer Irina Tsikurishvili, and features a stellar nine-person cast including Ryan Sellars and out actors Alex Mills and Philip Fletcher. Synetictheater.org
The hotly anticipated national tour of Anaïs Mitchell's "Hadestown" (Oct. 13-30) soon opens at the Kennedy Center Opera House. An enormous hit on Broadway (winner of eight 2019 Tony Awards), the musical "intertwines two mythic tales—that of young dreamers Orpheus and Eurydice, and that of King Hades and his wife Persephone—as it invites you on a hell-raising journey to the underworld and back." The cast includes out actor Levi Kreis as Hermes, the role for which out actor André De Shields won a Tony, and continues to play at the Walter Kerr Theatre in the reopened Broadway production.
And in December, the Kennedy Center hosts the national tours of two hit juke box musicals: "Beautiful – The Carole King Musical" (Dec. 14-Jan. 2); and "Ain't Too Proud," (Dec. 15-Jan. 16), the story of Motown's superstar R&B group, the Temptations. Kennedy-center.org
As part of its 25th anniversary season, Keegan Theatre presents the regional premiere of Adrienne Earle Pender's "N" (Oct. 23-Nov. 20). The well-researched work is inspired by the success surrounding Eugene O'Neill's breakthrough 1921 play, "The Emperor Jones," that famously starred Charles S. Gilpin, the first African-American actor to carry a Broadway show. The hit play propelled both men to stardom; however, within five years O'Neill was world famous and Gilpin forgotten. According to Keegan's website notes, "Pender's 'N' explores the challenging relationship between Gilpin and O'Neill and how it ultimately hinged on one word — a word that lifted one of them to the heights of American theater and destroyed the other." Keegantheatre.com
Constellation Theatre Company's upcoming production is an alluringly titled original piece,"Mysticism & Music" (Oct. 23 – Nov. 21). Longtime collaborators Tom Teasley, A.J. Guban, and Constellation's artistic director Allison Stockman are joined by Chao Tian in creating this new exploration ancient spiritual literature, poetry, and folklore from all over the world. Constellationtheatre.org
At Mosaic Theater Company, talented out director Serge Seiden stages playwright Anna Ouyang Moench's "Birds of North America" (Oct. 27-Nov. 21). Over a dozen years, the strained relationship between father and daughter birders is eased while watching birds in the backyard of their suburban Maryland home. Mosaictheater.org
Signature Theatre is reopening with "Rent" (Nov. 2-Jan. 2), Jonathan Larson's iconic rock musical based loosely on Puccini's 1896 opera "La bohème." Set in New York's East Village in the early 1990s, the Tony and Pulitzer-winning show tells the story of struggling artists dealing with love, life, gentrification, and AIDS. No other musical captures the place and era better. Signature's recently named out artistic director Matthew Gardiner directs. Sigtheatre.org
Though the pop icon experience sometimes reads like Greek tragedy, this isn't the usual classical fare. Shakespeare Theatre Company's is premiering "Once Upon a One More Time" (Nov. 30-Jan. 2, 2022), a new Broadway-bound musical inspired by the music of Britney Spears (including "Oops!… I Did It Again," "Lucky," "Stronger," and "Toxic").
Penned by out writer Jon Hartmere, the libretto turns the happily-ever-after princess fairytale on its ear – in the best way possible. Helming the show are married couple Keone and Mari Madrid, an award-winning choreographer/director team. Shakespearetheatre.org
And beginning in early December, Studio Theatre presents "Flight" (Dec. 2-Feb. 20, 2022), an immersive installation created by Scottish innovators Vox Motus and designed by Jamie Harrison ("Harry Potter and the Cursed Child" magic effects and illusions designer).
Described as "an invitation to bear witness to the personal stories of two of the 300,000 displaced children who make unaccompanied journeys every year," "Flight" is the story of orphaned brothers who set off on an arduous journey across Europe in search of freedom and safety.
There are no live actors in this production. Audience members experience the play from individual booths wearing headphones and viewing a handcrafted diorama in which the story unfolds in intimate miniature. Studiotheatre.org
Also, for December, Gay Men's Chorus of Washington returns to Lincoln Theatre, the historic center of the U Street corridor, with "The Holiday Show" (Dec. 4, 11 & 12). Along with the usual retinue of tap dancing elves and drag queens, the program includes favorite numbers from past holiday shows, and features performances from the full chorus, soloists, and GMCW ensembles (Potomac Fever, Rock Creek Singers, Seasons of Love and GenOUT Youth Chorus). Gmcw.org
There's more holiday fare at National Theatre, including "Dr. Seuss' How the Grinch Stole Christmas! The Musical" (Nov. 23-Dec.5). Also at National is the comedy musical "Tootsie," Dec. 7-12.
New Studio Theatre production explores misery of addiction
Slogging through the work of recovery in 'People, Places & Things'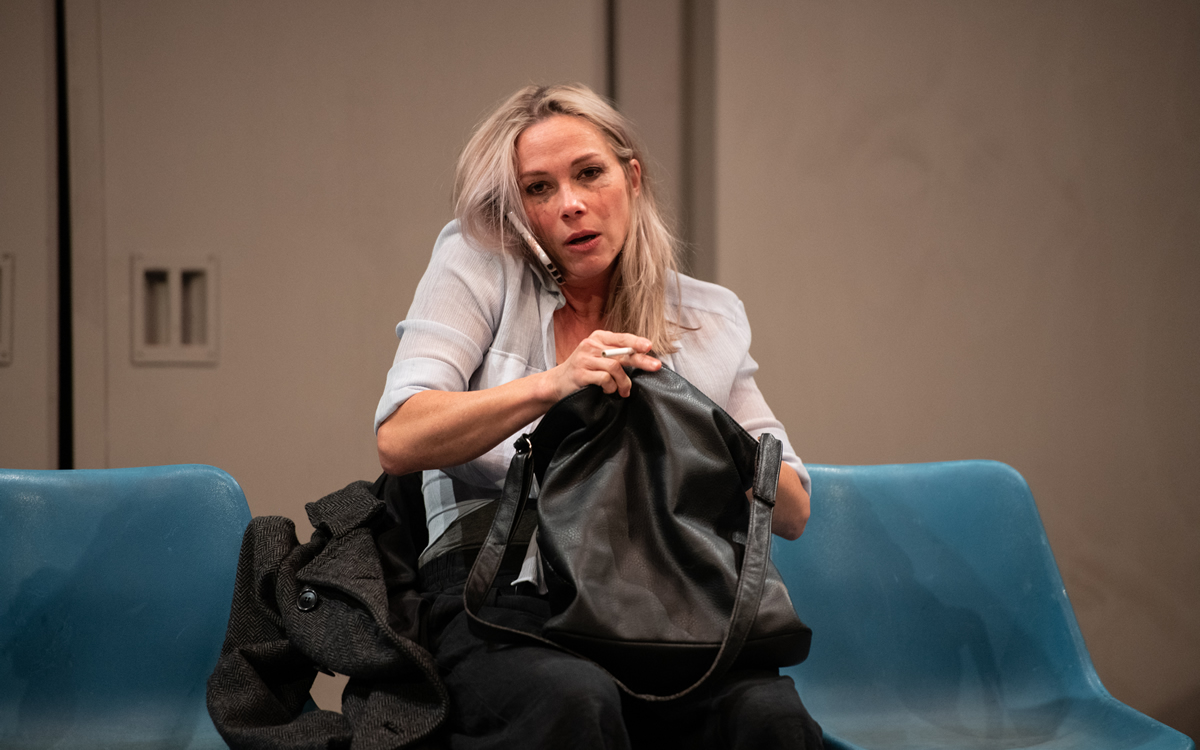 'People, Places & Things'
Through Dec. 11
Studio Theatre
1501 14th St., N.W.
$65-$95
Studiotheatre.org
Meet Emma, working actor and addict.  
After a lot of hard partying and an onstage collapse, the relapsing heroine of Duncan Macmillan's "People, Places & Things" devises a sort of strategy. She'll do a short stint in rehab and get back to work as soon as possible, sort of breeze in and breeze out. But things don't quite pan out as planned.
In Macmillan's superbly written and aptly named work (the title references a recovery slogan about triggers and relapse), the English playwright takes a lucid and, at turns, funny and mordantly perceptive look into the misery of addiction and the vicissitudes of recovery. At the center of his work is Emma — dishonest, witty, very toxic, but in spite of everything, likeable.
At Studio Theatre, director David Muse succeeds in leading an inventive design team and strong cast, particularly Kristen Bush as wily Emma, in bringing this not unfamiliar but compellingly told tale to life.
After a major professional screw up, (a wasted Emma implodes during a performance of Chekhov's "The Seagull"), she voluntarily checks into a British clinic. At intake she's still high and in an uncharacteristically honest moment, readily admits to having recently indulged in a panoply of pills, weed, coke, speed, and ibuprofen washed down with gin and a good bottle of Rioja.
Unsold on the 12 steps, she's resistant. Still the show must go on – loads of therapy (one-on-one and group) and role-playing sessions ensue. The medical professionals, staff, and patients are played effectively by Nathan Whitmer, Lise Bruneau, Tessa Klein, Maboud Ebrahimzadeh, Emily Erickson, Derek Garza, Lynette R. Freeman, and the excellent David Manis.
Jeanne Paulsen plays Emma's helpful doctor and later and more startling, her mother. Jahi Kearse adds an inspiring presence as a fellow addict.
Watching an addict slog through the yeoman work of recovery, and in this case an unenthusiastic patient's passage from detox to therapy to departure, isn't anything new; but here, the unfolding journey feels fresh despite or maybe due to the protagonist's dearth of pink cloud elation. There's also a real true-to-lifeness about it.
Studio's new Victor Shargai Theatre has been configured as alley staging (it's like a catwalk with banked seating on either side), making for an intimate experience. Debra Booth's institutional grey set changes fairly seamlessly and entertainingly to different spaces, all interconnected in Emma's recovery – a stage, an after-hours club evoking both allure and dread, offices, therapy rooms, and bedrooms.
Lighting by Andrew Cissna and Lindsay Jones's music contribute to a sometimes-unsettling mood. 
Macmillan wrote "People, Places & Things" with a meaty female role in mind. It premiered at London's National Theatre in 2015 and moved to New York a couple of years later. The production proved a great success for everyone involved, including Denise Gough who created the role of Emma. Bush is garnering a similar reaction at Studio.
As the action moves steadily toward an ending, contributing factors regarding Emma's dysfunction are revealed – cold family, a brother's death. Some definite headway is made. Still, there's no denying that over turbulent years, she's left some very hurt and disappointed colleagues and family in her frenzied drug fueled wake.
The actor/addict leaves rehab markedly less messy. Reentering the world as a different Emma, she lands at the home of her unsympathetic parents, not the most cushiony place for a sober re-launch.
Her future is unclear, and like her sobriety, can't be taken for granted.
D.C. theaters offer something for every holiday taste
From 'Hip Hop Nutcracker' to plenty of Scrooge productions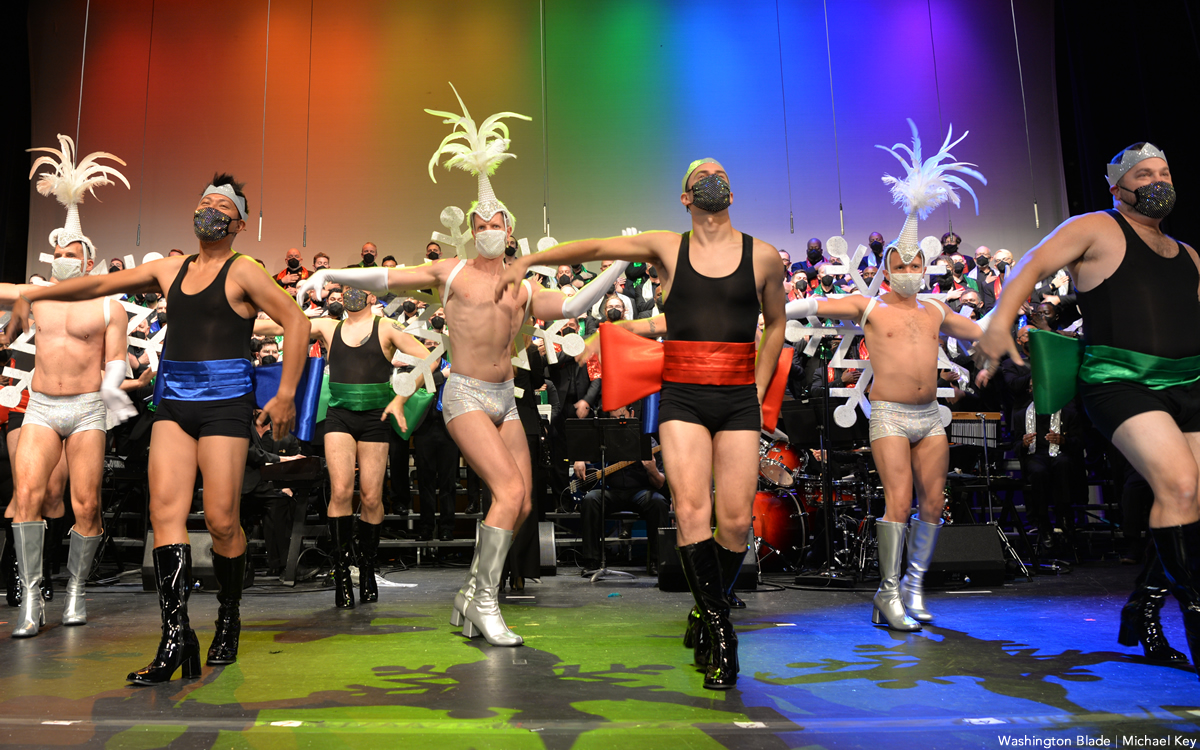 For many Washington area theatergoers, it wouldn't be the holidays without seeing an old chestnut or two. At the same time, newer productions are rapidly becoming yuletide traditions in their own right, and with every unfolding holiday season, the DMV scene is additionally gifted with fresh and exciting works.
It's a lot. Here's a sampling.
National Theatre presents "A Magical Cirque Christmas" (Dec. 16-18), an evening of varied performers and spectacular double-jointed cirque artists accompanied by your favorite holiday music performed live. Mistress of Magic Lucy Darling hosts this exciting and enchanting holiday entertainment for the entire family (well, almost, children under four are strictly verboten). Broadwayatthenational.com
At Synetic Theater in Crystal City, it's "Snow Maiden" (Dec. 1 – 23) based on a 19th century folk tale about a lonely man who creates a woman out of snow and created by Helen Hayes Award-winning choreographer and Synetic co-founder Irina Tsikurishvili. Synetictheater.org
In Falls Church, Creative Cauldron is conjuring magic with "The Christmas Angel" (Dec. 2-18). Married collaborators Matt Conner and Stephen Gregory Smith's musical is based on a little-known 1910 novel by Abbey Farwell Brown about a lonely woman who finds happiness through a box of old toys. Creativecauldron.org
The season now upon us offers myriad opportunities to experience Charles Dickens' "A Christmas Carol," the redemptive tale of Ebenezer Scrooge, perhaps the most celebrated Christmas character after Santa, Rudolph, and the baby Jesus.
Historic Ford's Theatre version of "A Christmas Carol" (through Dec. 31) has been a popular Washington tradition for more than 30 years. The beautifully produced and consistently well-acted take on the Dickens' classic (originally conceived by Michael Baron), features Craig Wallace reprising Scrooge, who after a night of ghostly visits, rediscovers Christmas joy. fords.org
At Olney Theatre, Paul Morello lovingly revisits his celebrated take on the "A Christmas Carol" (through Jan. 1). In his solo adaptation of Dickens' ghost story (created and performed by Morello), he brings to life more than 40 different characters including Scrooge, the entire Cratchit family, the specters, and numerous celebrants.
Olney is also reviving its holiday musical success "Disney's Beauty and the Beast" through Jan. 1, and reprising roles in the tale as old time terrific are out actor Jade Jones as Belle and Evan Ruggiero as the Beast. Out actor Bobby Smith plays Lumiere. Marcia Milgrom Dodge directs. Olneytheatre.org
In various books and interviews, movie star Bette Davis recounts how as a young girl, she most looked forward to finding theater tickets under the tree (a Davis family Christmas tradition). Perhaps you know a youth or adult, who'd like receive tickets this holiday season? The Kennedy Center Opera House is tempting audiences with a traveling production of the Broadway blockbuster "Wicked" (Dec. 8-Jan. 22), the much-loved prequel of the "Wizard of Oz." Kennedy-center.org
Signature Theatre adds to the holiday fun with "Into the Woods" (through Jan. 29), Stephen Sondheim and James Lapine's unique musical spin on treasured fairytales and "happily-ever-after." The large, uber-talented cast features — among other big names — Nova Y. Payton, out actor David Merino, and Maria Rizzo. Matthew Gardiner directs. Sig-theatre.org
Then there's always "The Nutcracker." Here are four from scores of local productions.
The Washington Ballet presents its charming version at the gilded Warner Theatre through Dec. 30. With Tchaikovsky's timeless music and splendid choreography by Septime Weber, this 1882 Georgetown-set production features historical figures including George Washington and King George III, along with the usual suspects like children, rats, fairies and a mysterious godfather. Washingtonballet.org
Bethesda's Music Center at Strathmore presents "The Hip Hop Nutcracker" (Dec. 19-22), Tchaikovsky's classic re-imagined with MC Kurtis Blow ("White Lines"). Strathmore.org
And Kansas City Ballet's celebrated seasonal tradition, "The Nutcracker," is at the Kennedy Center through Nov. 27, so you'll need to move fast.
The beloved Puppet Co. located within Glen Echo Park presents its 34th annual "The Nutcracker" through Jan. 1. The delightful puppet show includes Tchaikovsky's familiar music and the story of Clara and her prince, with some Puppet Co. nursery rhyme spin. (Recommended for ages 4+. Run time approximately 50 minutes.)
Running nearly concurrently at the Puppet Co. is "Hershel and the Hanukkah Goblins" (Dec. 1-30). "Hershel just wants to celebrate Hanukkah with the community, but the Queen and King of the Goblins have forbidden the lighting of the candles. Can Hershel save the day and lift the curse for this shtetl (village)?" (Recommended ages 5+. Run time approximately 60 minutes.) Thepuppetco.org
And for those who might find themselves all Nutcracker-ed out, Ballet Hispánico returns to the Kennedy Center with internationally renowned choreographer Annabelle Lopez Ochoa's "Doña Perón" (Nov. 30-Dec. 3), a truly exciting portrait of Eva "Evita" Perón. Kennedy-center.org
And for something festive, edifying, and relaxed, try the National Symphony Orchestra's "Ugly Sweater Holiday Concert" at The Anthem on Dec. 6. Go ahead, why not don something hideous and enjoy your favorite holiday songs?
Gay Men's Chorus of Washington is back with "The Holiday Show" (Dec. 3-11), an annual extravaganza that promises sparkly snow, tap dancers, and over-the-top costumes at their usual venue, the historic Lincoln Theatre in the U Street Corridor. Slated for the program are songs like "Sleigh Ride," "Underneath the Tree," "The 12 Rockin' Days of Christmas," "God Rest Ye Merry, Gentlemen," and "Hard Candy Christmas" performed by the full Chorus, soloists, all GMCW ensembles, and the GenOUT Youth Chorus. Gmcw.org
Poignant 'Sanctuary City' depicts two immigrants struggling to get ahead in America
Undocumented friends navigate post-9/11 New Jersey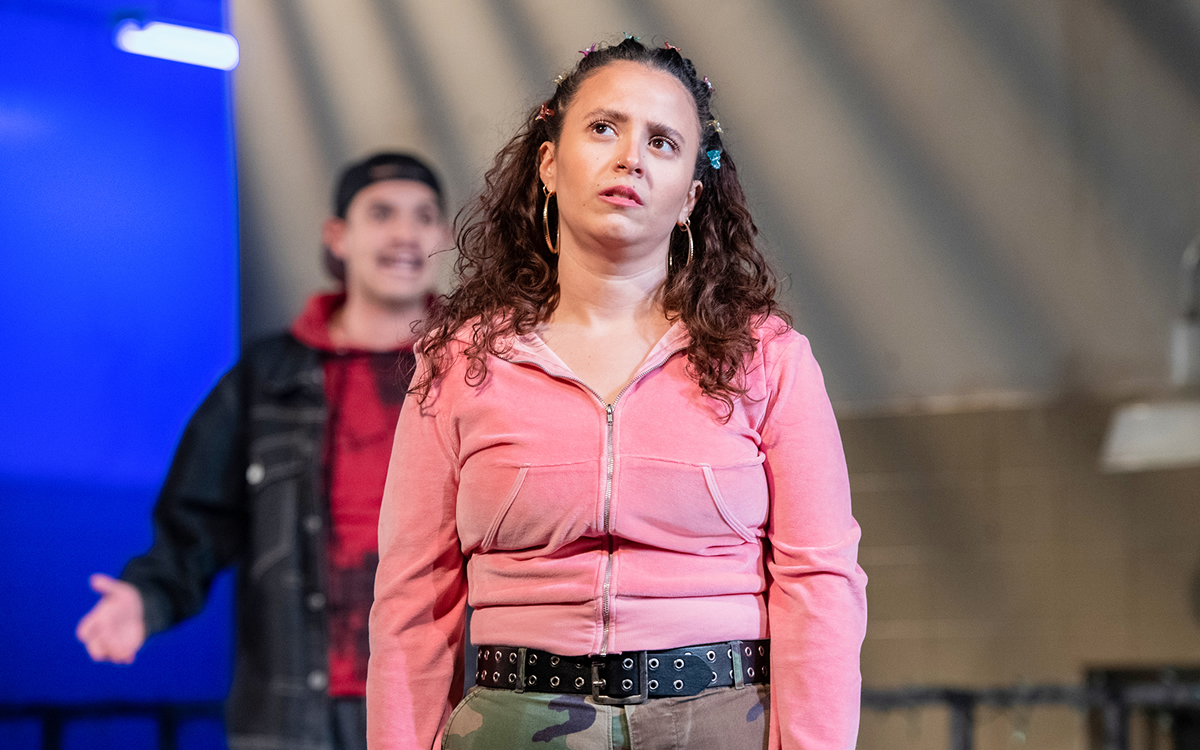 'Sanctuary City'
Through Nov. 27
Arena Stage
1101 Sixth St., S.W. 
$41-$95
Arenastage.org
As a kid growing up in San Juan, Puerto Rico, María Victoria Martínez was obsessed with musicals, Broadway shows like "West Side Story" and Disney movies were on nonstop rotation. She knew the scores by heart and longed to play not the ingenues or princesses, but rather character roles like "The Little Mermaid's" villainous Ursula and Miss Hannigan, the comically bitter lush in "Annie."
"Imitating the singers is how I learned English," says Martínez, 30. It also ignited a passion for theater that ultimately lured her into show biz (though she doesn't do musicals).
After earning a bachelor's degree from the University of Puerto Rico followed by a master's degree from A.R.T. (American Repertory Theater Institute for Advanced Theater Training at Harvard University), she kicked off a career as a multifaceted actor. Martínez follows the work, but splits most her time between San Juan and New York City: "It's my idea of a bicoastal existence," she says.
Currently Martínez, who identifies as queer, is at Arena Stage starring in Pulitzer Prize-winning playwright Martyna Majok's "Sanctuary City," an Arena/Berkeley Repertory Theatre co-production directed by David Mendizábal with associate direction and transfer direction by Cara Hinh.
Set in Newark, N.J., not long after 9/11, a time when anti-immigrant sentiment was on the rise, the new work is a timely and poignant piece. Martínez and out actor Hernán Angulo play longtime undocumented friends (simply called G and B, respectively), struggling to get ahead in America, the only home they've ever known.
Without giving too much away, adds Martínez, G's position in the U.S. is more stable than B's. Still, she's willing to fight to help secure his fate. He is arguably her only friend.
WASHINGTON BLADE: Would you describe your character, G, as the fierier of the two?
MARĺA VICTORIA MARTĺNEZ: Yes. As I read the play, I definitely saw this ardent fire in G. When she feels safe the fire burns but she feels in danger, her fire is combustible and liable to burn everything down. G is the engine that tries to keep B going, to uplift him, to find ways for him to stay in the country.
They share moments when they seem like brother and sister, sometimes friends, and even lovers. It's left open for audience to interpret as they watch the play. It's messy. And that's what makes it good.
BLADE: Was it tough moving the production across country?
MARTĺNEZ: Transferring theaters was tricky – they're very different spaces. In Berkeley we were in a black box almost in full round. Arena's Kreeger Theater is proscenium, so we've had to flatten out our blocking. But in doing so we found new moments in the show.
Audiences are different in every city. In California, there were certain moments in the show where audiences were really cracking up and here, we don't hear a peep. But after all, theater is a living organism and moving gives new and different life.
BLADE: In "Sanctuary City," you and Hernán Angulo play such incredibly close friends. How is that relationship offstage?
MARTĺNEZ: We were so fortunate to have been cast together. We got along right off the bat and now we're very close. I identify as queer and he identifies as a gay man. But it's really our Latinidad (Latinness) that brought us together. And we both love to laugh a lot. When apart we Facetime and share Tik Toks and serious articles too.
I'm Puerto Rican and he's Mexican American from the Bay Area. I'm interested in Mexican culture. Spanish is my first language; and Hernán speaks Spanish, so there's that too.
BLADE: Have you witnessed the courage and pain of undocumented people firsthand?
MARTĺNEZ: In Puerto Rico most of the immigrants are Dominicans. We're generally welcoming to them. But I have seen some bad things, and when I witness that aggression, it doesn't make sense to me. I can't understand blocking someone from seeking refuge.
BLADE: Anything directed at you personally?
MARTĺNEZ: Yes, I experienced some unsettling xenophobia when Trump was first elected. I was still at A.R.T. and traveling home to San Juan. At the airport, I was speaking Spanish and a lady purposely bumped into me and told me to go back to my country. I hold a U.S. passport, so you can only imagine what happens to people who are more vulnerable.
These things are really important to talk about. And I'm happy and proud to be doing the show in D.C. I think it gives it even more meaning.