The road to DADT repeal — remember their names
'Maybe not in my lifetime, but we are going to win in the end'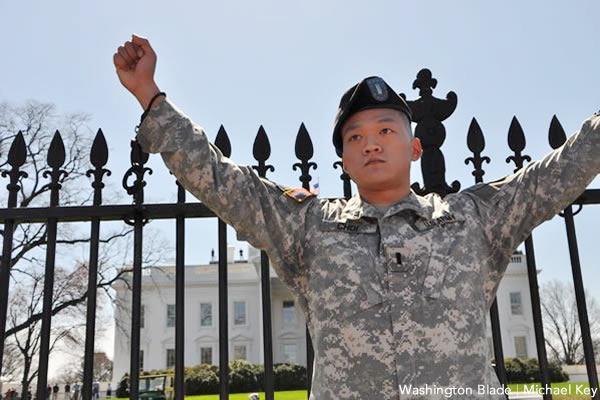 "Maybe not in my lifetime, but we are going to win in the end." – Air Force TSgt. Leonard Matlovich, Sept. 19, 1975.
The road to repeal of the codified charade known colloquially as "Don't Ask, Don't Tell" (DADT), masquerading as something different than the Pentagon policy ban dating to World War II, was long and built by many hands. While a straight-identified Congress and president were necessary to reach the destination, LGBT Americans made it happen. But "DADT Speak" can unintentionally erase the some 100,000 discharged before its creation. The following focuses on some of the First Volunteers; those very few service members who chose to risk their careers by outing themselves, putting faces to the ban, without which it would still be destroying lives.
In March 1974, Leonard Matlovich was the happiest he'd ever been in his life. It had taken him until he was 30, and surviving thoughts of suicide-by-war and direct suicide, to finally accept and embrace that he was gay, and now he had a job that he loved: Race Relations Instructor for the Air Force. He was so good in this job that he was sent around the country to train other instructors. An African-American fellow instructor said that, "He has the classroom in the palm of his hand."
His department chief wrote, "As a Race Relations Instructor there is none better. His mastery of group dynamics and group facilitation has enabled him to conduct seminar after seminar around the difficult and sensitive subject of race relations without incident. He should be promoted to Master Sergeant well ahead of his contemporaries."
And then he read an interview with Frank Kameny in the Air Force Times.
World War II veteran Frank Kameny had a genius IQ and Harvard Ph.D. in astronomy. Hired by the Army Map Service (AMS) in 1957, his dream of being one of the first astronauts, in fact, his entire scientific career, crashed and burned when the AMS learned he was gay. LGBs were already banned in the military; now, per Republican President Dwight Eisenhower's Executive Order banning "sexual perversion" among civilian federal employees, he was fired five months later, and, worse, blackballed from employment by any other federal agency or private company or university receiving federal funding.
Unaffiliated with any gay group, he did what no other fired gay person had done. Eight years before Stonewall, he appealed his case against the Secretary of the Army to the Supreme Court in a self-penned brief whose eloquent fury still stuns today.
"The government's regulations, policies, practices and procedures, as applied in the instant case to petitioner specifically, and as applied to homosexuals generally [including in the military], are a stench in the nostrils of decent people, an offense against morality, an abandonment of reason, an affront to human dignity, an improper restraint upon proper freedom and liberty, a disgrace to any civilized society, and a violation of all that this nation stands for. These policies, practices, procedures, and regulation have gone too long unquestioned, and too long unexamined by the courts."
Yale Law School professor William Eskridge, Jr., later called it revolutionary, "the birth of Gaylegal Equality Arguments"; and Frank "the Rosa Parks and the Martin Luther King and the Thurgood Marshall of the gay rights movement."
In a "court of last appeal" letter to newly inaugurated President John F. Kennedy in May 1961, two months after the Court refused to hear his case, Kameny, still on his own, also denounced "the policies, practices, and official attitudes of the military" and "less-than-fully-honorable discharges."
That November he cofounded the militant Mattachine Society of Washington (MSW; not a chapter of original Mattachine) whose four missions included challenging military homophobia— 29 years before the creation of the first national group dedicated to fighting the ban, and 32 years before its codification into DADT.
MSW's unprecedented three pickets of the White House in 1965 included signs protesting the ban, and he led a picket at the Pentagon itself.
"STOP Wasting Taxpayers Money on Hunts for HOMOSEXUALS." "65,000 Homosexual Sailors DEMAND NEW NAVY POLICY." "Quarter Million Homosexual American Servicemen & Women Protest Armed Services Policies." "15 Million U.S. Homosexuals Protest Treatment by Armed Forces."
That year the Navy alone kicked out at least 1,365—some 100 more than all the branches kicked out in the worst year under DADT.
The ban was the subject of the first same day, nationally coordinated gay rights protests in 1966. Frank led another Pentagon picket then flew to New York City to lead a protest there. He was essentially the only non-lawyer source of help for LGB service members trying to avoid being kicked out or at least be granted an Honorable Discharge characterization.
Since at least 1964, he'd been looking for a "perfect test case" — a service member with a clean record willing to out themselves and fight the ban in court. Leonard Matlovich read that in the Air Force Times and called him describing his three tours in Vietnam, Bronze Star, Purple Heart, and outstanding performance ratings. After a number of meetings, Leonard agreed to carry the banner, coming out on the front page of The New York Times and on the CBS Evening News with Walter Cronkite on Memorial Day 1975.
The response was seismic, rippling from the Times to the Kokomo, Indiana, Tribune and around the world. So unlike the mainstream concept of a gay male one reporter asked him if he was really gay. The effect was magnified when he appeared in uniform on the cover of Time magazine with the bold, black caption "I Am a Homosexual"—putting a face on the ban for millions for the first time. Gay historian Nathaniel Frank, author of the definitive book on the evolution of DADT, "Unfriendly Fire," said, "it began a national discussion on gay rights."
Accounts of his four-day discharge hearing filled newspapers and TV screens. When the Air Force board couldn't see past "Homosexual" to the perfect airman, they recommended his discharge; Leonard telling the crush of reporters outside: "Maybe not in my lifetime, but we are going to win in the end." He failed to overturn the ban, but a 1981 Pentagon mandate that, barring extenuating circumstances such as sex on base, all discharge characterizations for gays should be Honorable can be linked to his case. No one imagined how short his lifetime would be, but he filled it fighting for gay equality. Frank was the lead honorary pallbearer, walking by the horse-drawn caisson carrying his body in 1988, and today his grave in Washington's Congressional Cemetery with its iconic gravestone is a place of pilgrimage next to a Veterans Administration cenotaph for Frank.
"Exemplary" Army Reserve Drill Instructor Miriam Ben-Shalom was honorably discharged in 1976 after refusing to deny she was a lesbian during questioning about her criticizing the discharge of Leonard Matlovich. In 1980, a federal judge ruled that her discharge violated the First, Fifth, and Ninth amendments of the Constitution—the first court ruling that the ban was unconstitutional and 30 years before the ruling against DADT in the Log Cabin Republicans challenge—and ordered her reinstated. The Army simply ignored the order for seven years; until a Circuit Court forced them to return her to duty. But they refused to allow her to reenlist at the end of that period of service.
The Supreme Court refused to hear her appeal in February 1990. Three months later, she and five other veterans founded Gay, Lesbian & Bisexual Veterans of America, the first such national lobby group; today American Veterans for Equal Rights (AVER). She and several other veterans were arrested at the White House in 1993 protesting the ban's refashioning as DADT. She was arrested there again in 2010 protesting President Obama's slow walk on repeal along with eight fellow veterans and four civilians including myself.
Sgt. Perry Watkins' 16-year adventure in the U.S. Army began when Lyndon Johnson was president and would not end until George Bush père sat in the Oval Office. It spanned the globe, sometimes a comedy, sometimes a tragedy. It was sometimes even a musical comedy—but it was always, just as the ban itself, nonsensical; here ignoring that he was gay, there trying to kick him out because he was gay. Year after year, time after time, he demanded justice; and, in the end, it was his own truth that set him free—the truth he had told from the very beginning, during his draft physical in 1967 when he was 19 and checked the box indicating "homosexual tendencies."
The first gay African-American soldier to make headlines, while the Army ignored a court order to reinstate Miriam, in May 1982, Watkins also became the first out gay service member returned to duty by a court. But he was kicked out again, and, eventually, the Supreme Court let a lower court ruling stand that he should be reinstated in the name of fairness. Like Leonard, for whom he was an honorary pallbearer in 1988, he chose a settlement; passing himself in 1996.
Petty Officer Keith Meinhold, a certified Master Training Specialist teaching sonar crews on P-3 Orion aircraft how to hunt submarines outed himself on ABC's World News Tonight on May 19, 1992. Formerly recognized as "Aircrew Instructor of the Year," his usually perfect performance ratings drop. Without any evidence, they claimed knowledge of his sexual orientation had "adversely affected his performance of duty and adversely affected the good order and discipline." Though given an honorable discharge he sued and was ordered reinstated. Overall, his return was met positively, and his crew continued to win new awards. He retired four years later with full military honors, naval band music, a Navy Achievement Medal, and a 60-foot American flag.
Purposely coinciding with Meinhold's coming out the same day, 25-year old Navy Lieutenant Junior Grade Tracy Thorne, first in his class in flight training, outed himself on "Nightline." A bombardier-navigator flying A6 Intruders, like a ship on a roiling sea, his status repeatedly changed due to the unknowns of what might happen—or not—to the ban following Bill Clinton's possible election, then election. He joined a five-week, 32-city cross-country veterans bus Tour of Duty to try to drum up public support for an end to the ban. He testified against the ban before the Senate Armed Services Committee — homophobic Sen. Sam Nunn's dog and pony show where he was jeered by 1,000 sailors and Marines. To wild applause and laughter, infamous racist Sen. Strom Thurmond told him, "Your lifestyle is not normal. It's not normal for a man to want to be with a man or a woman with a woman. Have you considered getting help from a medical or psychiatric standpoint?" He filed a lawsuit in 1994 and returned to active duty with the stipulation that the Navy could attempt to discharge him under DADT. In 1995, he was discharged. He sued again; his challenge ending when the Supreme Court refused to hear his case.
Their high-profile outings were planned to coincide with the same-day introduction of the long forgotten end-the-ban Military Freedom Act of 1992. Popular war hero and chair of the Joint Chiefs Colin Powell's statements to Congress killed not only that bill but crippled Bill Clinton's intentions even before he had the party's nomination. Powell: "Skin color is a benign, non-behavioral characteristic. Sexual orientation is perhaps the most profound of human behavioral characteristics." His disingenuous, pseudo intellectual way of saying, "they choose to be gay so it's not a civil rights issue."
Navy Reserve Lieutenant Zoe Dunning outed herself at a Jan. 16, 1993, rally in support of Keith Meinhold. She was allowed to stay in after convincing a board that "status" did not equal "conduct" — a finding immediately forbidden in future cases by the Pentagon. By retirement in 2007, she'd risen to the rank of commander, having served openly for more than 13 years. In December 2010, as co-chair of Servicemembers Legal Defense Network (SLDN) Board of Governors, she was invited to stand next to the president as he signed the provisional DADT repeal bill. Co-founder Dixon Osburn just released "Mission Possible," his account of the crucial role SLDN played in ending the ban.
Former Marine of the Year Sergeant Justin Elzie had served 10 years when he outed himself on "World News Tonight" on Jan. 29, 1993. The Corps reneged on their existing approval for his early separation in April with benefits, moving to honorably discharge him immediately with none. He testified to Congress in support of ending the policy ban. A judge ordered he be retained until his legal challenge was resolved. He eventually settled out of court, receiving the early retirement bonus after having served as an out gay Marine for four more years during which he was recommended for promotion three times. He was one of our 13 arrested at the White House in November 2010 demanding DADT repeal.
Twenty-three-year old Desert Storm veteran and former Sixth Army Soldier of the Year Joe Zuniga outed himself at a huge event honoring gay military activists the night before the April 1993 March on Washington, including Meinhold and Thorne. "The roar was deafening. People cried. People hugged each other." – The Washington Post. The next morning the three joined the veterans' contingent in the march with hundreds of thousands.
Conversely, his Army command was enraged, discharging him, however honorably, in record time—in less than a month. They also brutally demoted him from Sergeant to Specialist after falsely accusing him of wearing a decoration he had not earned. His battalion commander melodramatically threw newspapers in which his story had appeared into a trashcan during his administrative hearing. But he continued to speak out all across America, and appeared in the historic first national gay TV ad; created for the Campaign for Military Service, an ad hoc group representing multiple existing gay groups hoping to offset the rabidly homophobic campaign of those in and out of the Democratic-controlled Congress determined to prevent President Bill Clinton from ending the ban. He also travelled the country and TV newsrooms trying to promote public support.
Army First Lieutenant and Iraq veteran Dan Choi came out on "The Rachel Maddow Show" on March 19, 2009, resulting in his discharge in June 2010. Far from just another came-out-on-TV story, Dan was the first Asian-American to become a leader in the anti-ban movement, and shook that movement when he began to engage in nonviolent direct action in the second year of the Obama administration after the president broke his promise to start working with Congress to end DADT when he took office. Dan allied with new direct action group GetEQUAL, and a small but growing number of people joined him in handcuffing themselves to the White House fence (including transgender veteran Autumn Sandeen); each time growing more media coverage, never more critical than in November 2010 when word went round that the repeal provision bill, stalled in the lame duck Congress, was going to be withdrawn likely damning the chance for repeal for years. Republicans would take over the House in 2011.
I have no proof that the action Dan led that month, joined by Miriam, Justin, et al., helped salvage the bill and, thus, repeal. I can only say that I am proud to have been next to them; one wrist handcuffed to the White House fence behind me; and holding Leonard's Time magazine cover aloft with my free hand.
"Remember your roots, your history, and the forebears' shoulders on which you stand." – Marion Wright Edelman.
Supreme Court: What we know is bad enough. What should we do?
If you want a better Supreme Court, if you want better policies, if you want a better democracy, you must vote and get others to vote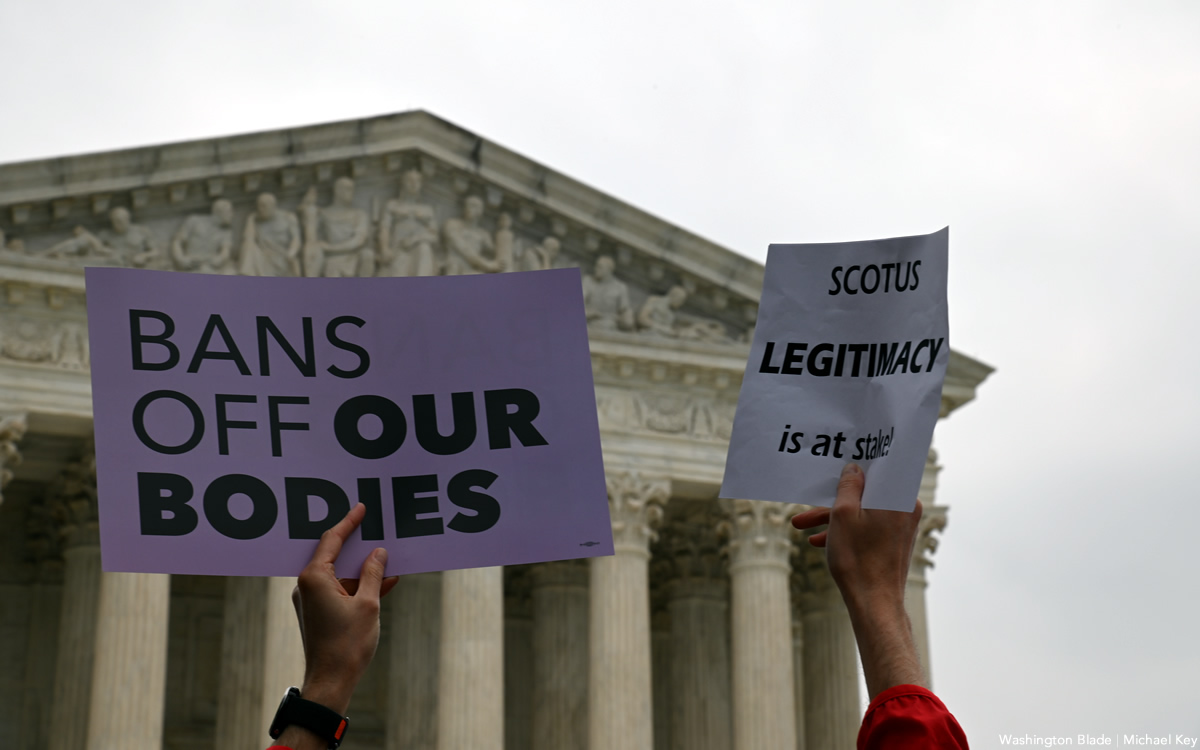 As the shock of actually seeing a Supreme Court draft opinion overturning Roe v. Wade sunk in, reporters and many concerned people once again started asking me whether the Republican Party and the Supreme Court it has packed with agenda-driven justices pose a threat to same-sex couples' freedom to marry, which we won through a decades-long campaign. My one-word answer was and is: vote.
When an alarm sounds and there's a fire in your kitchen, you don't sit back and debate whether it might spread to the bedroom. You fight the fire.
Don't waste time and energy sitting around cataloguing all the many additional bad things that might happen. What's happening right now, to women, to all of us, is bad enough – and we can do something about it. We can elect representatives who will defend the rights of Americans and strengthen our democracy, who will pass legislation to protect voting rights and reproductive rights (and elections, economic opportunity, racial justice, and more), and who will select judges and justices who are faithful to the Constitution, not to theocratic ideology, partisan or shadowy funders' regressive agendas, or an oligarchic wealth and power grab. We can vote out the elected officials who are dividing Americans to distract and demoralize them, foisting their unpopular minority views on our pluralistic people, driving our country into a ditch.
Those who would roll back the clock on America's progress, and even undermine American democracy itself, didn't succumb to despair, cynicism, apathy, or inaction, and nor should we. We can mobilize and turn out. We can overcome obstacles. We can reclaim power.
Who gets elected makes a difference.
Republican senators, led by Mitch McConnell, stole a Supreme Court seat (now filled by Neil Gorsuch). They railroaded through a second Trump nominee (Brett Kavanaugh) without meaningfully investing his sketchy past (not just the credible charges of lying about a sexual assault, but Kavanaugh's paper-trail while in government and even his finances and the unresolved question of who paid off his debts). They ruthlessly (and hypocritically) seated a third Trump nominee (Amy Barrett) literally in the middle of an election. They pretended to believe that these nominees would respect precedent. And, of course, it was Republican presidents who packed the Supreme Court with litmus-tested ideologues; would Hillary Clinton have appointed the three right-wingers that Trump did? Would Al Gore have chosen the likes of Samuel Alito? 
Voting, or not choosing to turn out to vote, has consequences.
The justices installed by Republican presidents who didn't even win the popular vote have gutted voting rights, subverted labor organizing, shifted the rules of the economy to favor the wealthy, carved out special licenses to discriminate under the guise of religious freedom, impeded progressive and pro-environment actions of government (intended to be, as FDR put it, our people's "greatest single instrument of cooperative self-help"), and now, come after women's empowerment and health.
No political party, no politician, is perfect, but the difference between the Democrats and Republicans today could not be starker – not just because they differ radically on matters of policy, but because the primary difference is now that one is the Democratic Party and the other is anti-democracy itself.
And the difference between heading in the right direction and the dark place American politics is in right now can turn on as small a number as two: If there were two more Democratic senators, notwithstanding Republican obstruction and Trumpist lies, the Senate would dispense with the filibuster and follow the House in passing legislation to safeguard our elections and Americans' right to vote, assure access to abortion, reform policing, invest in the middle class, extend the Child Tax Credit, address the need for safety in the face of the insane prevalence of guns, and so much more. Urgently needed reforms to protect and reinvigorate our Republic, including Supreme Court expansion, would be on the table as correctives or at least deterrents (full disclosure: I am on the advisory board of Take Back the Court). President Biden and progressives (who right now are leading effectively despite having zero political margin) would be delivering much more on what they ran on, what a majority voted for, and the country would be moving forward faster.
If you want a better Supreme Court, if you want better policies, if you want a better democracy, you must vote and get others to vote.
Justice Alito in his draft rightly notes that in some ways, abortion is different from other questions, and professes that that distinguishes the right to choose an abortion, which the majority takes away, from other rights, such as the freedom to marry without restriction based on race or sex. "We emphasize," Justice Alito writes in his draft, "that our decision concerns the constitutional right to abortion and no other right. Nothing in this opinion should be understood to cast doubt on precedents that do not concern abortion."
Analysts are right not to believe him. He and Justice Clarence Thomas, at least, have indicated their absolute desire and intention to go after the freedom to marry as well as other basic rights, including contraception. Justice Alito's draft contains an attack on the very idea that the Constitution protects an underlying liberty (sometimes denoted as our right to privacy, or our right to autonomy); the "unenumerated" right that the Court has invoked to affirm American's freedom to make important life-defining choices, such as when and whether to bear a child, or to have sex, or whether and whom to marry.
Justice Alito pretends that because the word "abortion" is not in the Constitution, it is not protected. (The Constitution also does not contain the word "marriage" – or, for that matter, the words "freedom," "education," "corporation," or "judicial review"). What the Ninth Amendment does say, of course, is "The enumeration in the Constitution, of certain rights, shall not be construed to deny or disparage others retained by the people."
That clear constitutional text won't be enough to stop Justices Alito and Thomas. But the fact that they may be ready to roll back the gains of the past fifty or more years, or overturn the New Deal, doesn't mean there are five votes to fully adopt the specious, fraudulent attack on Americans' underlying liberty that the draft opinion sketched out, or to follow it to where he might want to go.
More than a million gay people have gotten legally married in the US. We didn't win marriage as a gift from the Court; we mobilized, organized, persuaded, shared our stories, fought, and worked for decades to change hearts and minds, and then the law. We won in legislatures, in state courts and then federal, at the ballot, and in millions of personal conversations. When I wrote my law school thesis in 1983 advocating for the freedom to marry, polls showed support at 11%. We grew that to 63% by the time we went for the win at the Supreme Court in 2015, and support has widened and deepened since. The latest polls now show support for the freedom to marry at 70%, including majority support even among those over 65, even among those still willing (despite Trump, despite Putin) to identify themselves as Republicans. We won by overcoming losses, and turning no into yes.
There are many reasons to hope that the freedom to marry victory remains secure – even while there is reason, of course, to fear.
But, again, we shouldn't be sitting around cataloguing, fretting, or waiting in dread of additional bad things. Trump and his enablers are mounting a continuing coup attempt. Extreme candidates threaten to take power in states and in the House. And now looms the despicable prospect of a constitutional right such as a woman's right to choose – embedded in the law and our lives for nearly half a century – being cynically stripped away, with all the harm that will inflict on women, children, and families. We know enough already.
Instead of worrying about whether the freedom to marry is at risk, we must heed the call to action already upon us. By taking action now, above all by winning elections, we will best undo damage and move our country forward, the best protection for all that we we care about.
*********************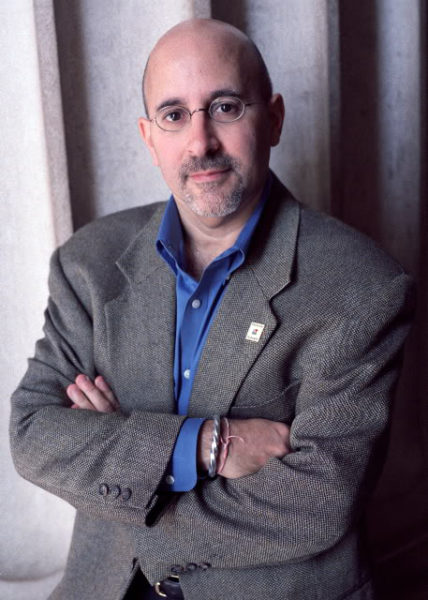 Evan Wolfson led the campaign to win the freedom to marry for same-sex couples. Since victory in 2015, he advises and assists diverse movements in the US on "how to win," as well as activists seeking to win marriage in other countries worldwide.
Dispatch from Kyiv
Intersex activist remains in Ukrainian capital with mother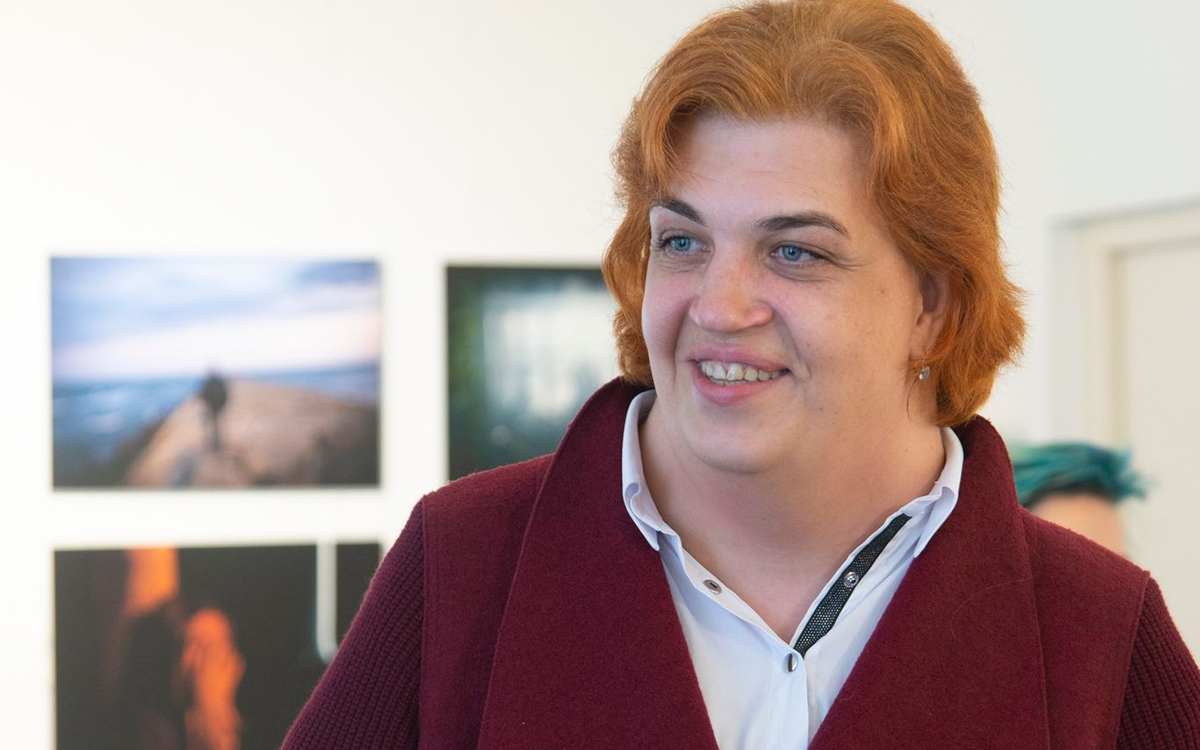 War came to our house suddenly and severely. It was brought by a cruel and ruthless aggressor: Russia.
More than 10 million Ukrainians were forced to seek refuge around the world, where it is much safer today. My elderly mother and I stayed in Kyiv because she needs daily help and support, and she can't move far from home because of her poor health.
It is not easy for an intersex person to live in Ukraine, even in peacetime, but in times of war it is even tougher. Moreover, without the appropriate ID (passport) that corresponds with my gender and appearance, it is nearly impossible for me to leave the country.
More than 10 years have passed since I began my struggle to get a correct document, but today the lack of one creates for me a real danger. During the occupation of Bucha and Irpin and other cities we lost touch with some our intersex colleagues. We do not know what happened to them, and for me it's very scary because as it turned out I live just 10 km from the frontlines.
I am well-known to the Russians because of my activism, and as it turned out they are not tolerant of Ukrainians. I know that they are even more cruel towards people like me. They also slaughter LGBTIQ people; torturing them before killing them.
Julia Pustovit is the head of Egalite Intersex Ukraine, the first intersex rights organization in Ukraine. Pustovit lives in Kyiv, Ukraine, with her mother.
LGBTQ Ukrainians will do our best to resist Russia
Putin invading country with 'traditional values'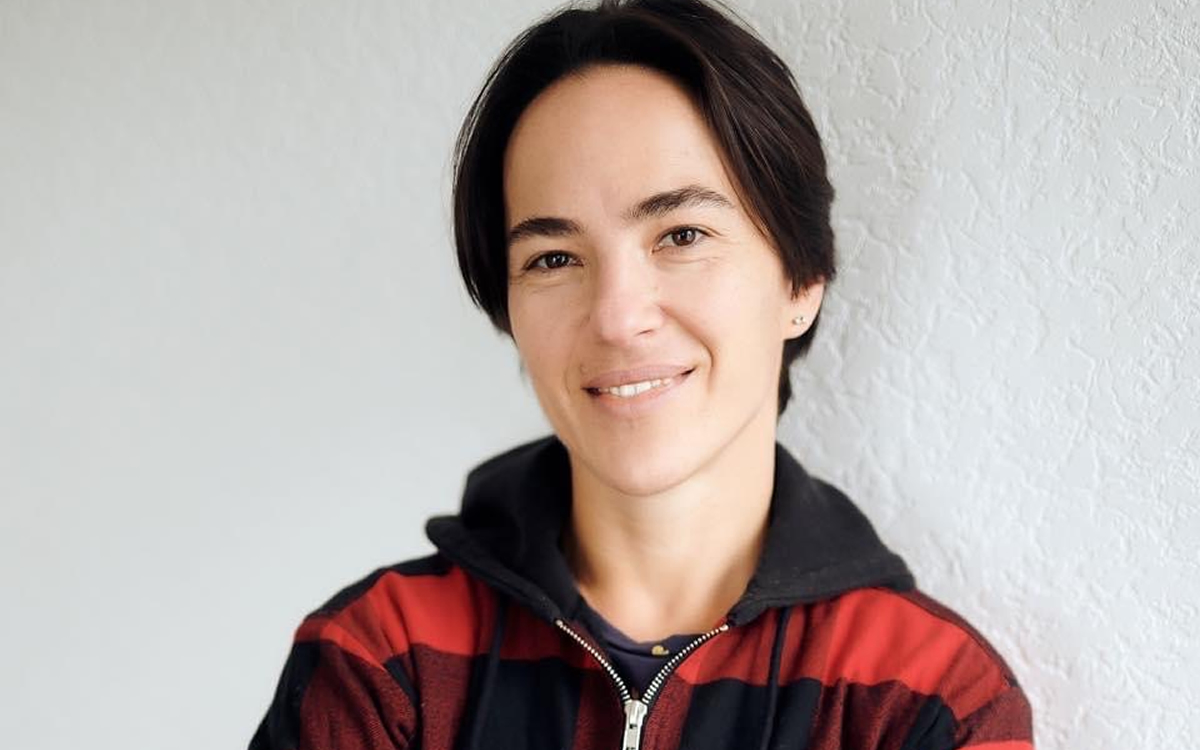 Today I woke up at 5 a.m. because of the massive attack on our cities from Russia. Nobody in Ukraine can still believe it is happening right now. I got dozens of messages and calls from different regions, from people who are asking me what to do, and I didn't have any answers. It took us few hours to collect information on different regions and cities and members of our LGBTQI+ communities there.
We have branches in 11 regions, including Kramatorsk, Zaporizhzhia and Dnipro, which are located in eastern Ukraine. We started to collect names of those who must be relocated immediately.
So why it is so dangerous for LGBTQI+ people to stay under possible occupation?
Russia is coming with its "traditional values" and will be hunting us, those who are dangerous for their evil empire. I heard they already have lists of activists who will be persecuted first and I am sure that LGBTQI+ activists are on those lists.
We already had a similar situation in 2014, when Russia occupied our territories and many people were forced to leave their homes. Many of them were LGBTQI+ people, who told us they were hunting them and some were killed or disappeared.
In 2014 we opened a shelter for LGBTQI+ internally displaced persons in Kyiv. This time it seems we do not have any place to go and we want to protect our homeland from occupants. Therefore, the situation is difficult and nobody knows what will be next and who will survive. We are doing what we can do now: Providing psychological support to people, opening a hotline for consultations and asking international communities to somehow help us. But it seems these instruments don't work anymore in the world and we must fight this stupid war on our own.
I think the international community needs to realize that it's not just some war in Eastern Europe. It is the start of a huge international crisis and possible war all over Europe. The Russian president clearly showed he doesn't care about international obligations, rules or sanctions anymore. He will continue and never stop.
We are living in very interesting times in which a new story is being made, and this is not only our Ukrainian history, but also in the geopolitical history of the world. Existing international institutions and existing mechanisms for deterring and maintaining peace have proved imaginary. When I say imaginary, it does not mean that they do not exist. This means that they are not effective. They help only if you believe in them and hold on to that faith. In essence, we need to rethink this and create other, new and working mechanisms, and here Ukraine must show its strength to others.
Jokes about "deep concern" are no longer funny. We understand that this is the maximum of what an imaginary democratic world can give us now. In recent days, our international partners have been writing to me almost every minute, many of them asking if we have a crisis plan in place, and, if not, when will we develop it. I want to tell everyone again: What plan can work in the event of a full-scale invasion? (We do not have planes to take people to a safe place, as you did.) In any case, we remain to defend ourselves and our country and will continue to help people. Our activists from the LGBTQI+ communities are staying and keep working, providing support to the most marginalized ones. Honestly, I don't know how long we will be able to resist, but we will do our best for sure.
Take care of yourself and your loved ones. Everything will be fine!
Olena Shevchenko is the chair of Insight, a Ukrainian LGBTQ rights group. Shevchenko lives in Kyiv, Ukraine.