The road to DADT repeal — remember their names
'Maybe not in my lifetime, but we are going to win in the end'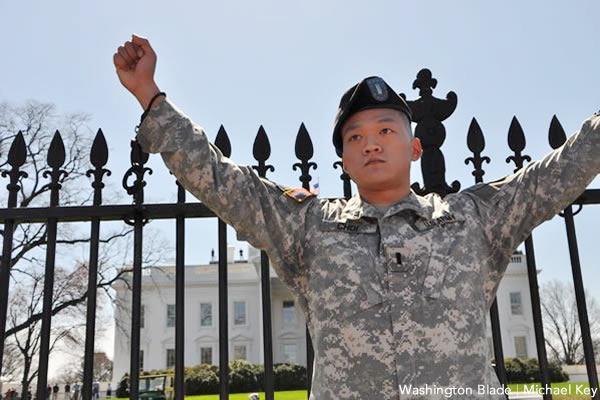 "Maybe not in my lifetime, but we are going to win in the end." – Air Force TSgt. Leonard Matlovich, Sept. 19, 1975.
The road to repeal of the codified charade known colloquially as "Don't Ask, Don't Tell" (DADT), masquerading as something different than the Pentagon policy ban dating to World War II, was long and built by many hands. While a straight-identified Congress and president were necessary to reach the destination, LGBT Americans made it happen. But "DADT Speak" can unintentionally erase the some 100,000 discharged before its creation. The following focuses on some of the First Volunteers; those very few service members who chose to risk their careers by outing themselves, putting faces to the ban, without which it would still be destroying lives.
In March 1974, Leonard Matlovich was the happiest he'd ever been in his life. It had taken him until he was 30, and surviving thoughts of suicide-by-war and direct suicide, to finally accept and embrace that he was gay, and now he had a job that he loved: Race Relations Instructor for the Air Force. He was so good in this job that he was sent around the country to train other instructors. An African-American fellow instructor said that, "He has the classroom in the palm of his hand."
His department chief wrote, "As a Race Relations Instructor there is none better. His mastery of group dynamics and group facilitation has enabled him to conduct seminar after seminar around the difficult and sensitive subject of race relations without incident. He should be promoted to Master Sergeant well ahead of his contemporaries."
And then he read an interview with Frank Kameny in the Air Force Times.
World War II veteran Frank Kameny had a genius IQ and Harvard Ph.D. in astronomy. Hired by the Army Map Service (AMS) in 1957, his dream of being one of the first astronauts, in fact, his entire scientific career, crashed and burned when the AMS learned he was gay. LGBs were already banned in the military; now, per Republican President Dwight Eisenhower's Executive Order banning "sexual perversion" among civilian federal employees, he was fired five months later, and, worse, blackballed from employment by any other federal agency or private company or university receiving federal funding.
Unaffiliated with any gay group, he did what no other fired gay person had done. Eight years before Stonewall, he appealed his case against the Secretary of the Army to the Supreme Court in a self-penned brief whose eloquent fury still stuns today.
"The government's regulations, policies, practices and procedures, as applied in the instant case to petitioner specifically, and as applied to homosexuals generally [including in the military], are a stench in the nostrils of decent people, an offense against morality, an abandonment of reason, an affront to human dignity, an improper restraint upon proper freedom and liberty, a disgrace to any civilized society, and a violation of all that this nation stands for. These policies, practices, procedures, and regulation have gone too long unquestioned, and too long unexamined by the courts."
Yale Law School professor William Eskridge, Jr., later called it revolutionary, "the birth of Gaylegal Equality Arguments"; and Frank "the Rosa Parks and the Martin Luther King and the Thurgood Marshall of the gay rights movement."
In a "court of last appeal" letter to newly inaugurated President John F. Kennedy in May 1961, two months after the Court refused to hear his case, Kameny, still on his own, also denounced "the policies, practices, and official attitudes of the military" and "less-than-fully-honorable discharges."
That November he cofounded the militant Mattachine Society of Washington (MSW; not a chapter of original Mattachine) whose four missions included challenging military homophobia— 29 years before the creation of the first national group dedicated to fighting the ban, and 32 years before its codification into DADT.
MSW's unprecedented three pickets of the White House in 1965 included signs protesting the ban, and he led a picket at the Pentagon itself.
"STOP Wasting Taxpayers Money on Hunts for HOMOSEXUALS." "65,000 Homosexual Sailors DEMAND NEW NAVY POLICY." "Quarter Million Homosexual American Servicemen & Women Protest Armed Services Policies." "15 Million U.S. Homosexuals Protest Treatment by Armed Forces."
That year the Navy alone kicked out at least 1,365—some 100 more than all the branches kicked out in the worst year under DADT.
The ban was the subject of the first same day, nationally coordinated gay rights protests in 1966. Frank led another Pentagon picket then flew to New York City to lead a protest there. He was essentially the only non-lawyer source of help for LGB service members trying to avoid being kicked out or at least be granted an Honorable Discharge characterization.
Since at least 1964, he'd been looking for a "perfect test case" — a service member with a clean record willing to out themselves and fight the ban in court. Leonard Matlovich read that in the Air Force Times and called him describing his three tours in Vietnam, Bronze Star, Purple Heart, and outstanding performance ratings. After a number of meetings, Leonard agreed to carry the banner, coming out on the front page of The New York Times and on the CBS Evening News with Walter Cronkite on Memorial Day 1975.
The response was seismic, rippling from the Times to the Kokomo, Indiana, Tribune and around the world. So unlike the mainstream concept of a gay male one reporter asked him if he was really gay. The effect was magnified when he appeared in uniform on the cover of Time magazine with the bold, black caption "I Am a Homosexual"—putting a face on the ban for millions for the first time. Gay historian Nathaniel Frank, author of the definitive book on the evolution of DADT, "Unfriendly Fire," said, "it began a national discussion on gay rights."
Accounts of his four-day discharge hearing filled newspapers and TV screens. When the Air Force board couldn't see past "Homosexual" to the perfect airman, they recommended his discharge; Leonard telling the crush of reporters outside: "Maybe not in my lifetime, but we are going to win in the end." He failed to overturn the ban, but a 1981 Pentagon mandate that, barring extenuating circumstances such as sex on base, all discharge characterizations for gays should be Honorable can be linked to his case. No one imagined how short his lifetime would be, but he filled it fighting for gay equality. Frank was the lead honorary pallbearer, walking by the horse-drawn caisson carrying his body in 1988, and today his grave in Washington's Congressional Cemetery with its iconic gravestone is a place of pilgrimage next to a Veterans Administration cenotaph for Frank.
"Exemplary" Army Reserve Drill Instructor Miriam Ben-Shalom was honorably discharged in 1976 after refusing to deny she was a lesbian during questioning about her criticizing the discharge of Leonard Matlovich. In 1980, a federal judge ruled that her discharge violated the First, Fifth, and Ninth amendments of the Constitution—the first court ruling that the ban was unconstitutional and 30 years before the ruling against DADT in the Log Cabin Republicans challenge—and ordered her reinstated. The Army simply ignored the order for seven years; until a Circuit Court forced them to return her to duty. But they refused to allow her to reenlist at the end of that period of service.
The Supreme Court refused to hear her appeal in February 1990. Three months later, she and five other veterans founded Gay, Lesbian & Bisexual Veterans of America, the first such national lobby group; today American Veterans for Equal Rights (AVER). She and several other veterans were arrested at the White House in 1993 protesting the ban's refashioning as DADT. She was arrested there again in 2010 protesting President Obama's slow walk on repeal along with eight fellow veterans and four civilians including myself.
Sgt. Perry Watkins' 16-year adventure in the U.S. Army began when Lyndon Johnson was president and would not end until George Bush père sat in the Oval Office. It spanned the globe, sometimes a comedy, sometimes a tragedy. It was sometimes even a musical comedy—but it was always, just as the ban itself, nonsensical; here ignoring that he was gay, there trying to kick him out because he was gay. Year after year, time after time, he demanded justice; and, in the end, it was his own truth that set him free—the truth he had told from the very beginning, during his draft physical in 1967 when he was 19 and checked the box indicating "homosexual tendencies."
The first gay African-American soldier to make headlines, while the Army ignored a court order to reinstate Miriam, in May 1982, Watkins also became the first out gay service member returned to duty by a court. But he was kicked out again, and, eventually, the Supreme Court let a lower court ruling stand that he should be reinstated in the name of fairness. Like Leonard, for whom he was an honorary pallbearer in 1988, he chose a settlement; passing himself in 1996.
Petty Officer Keith Meinhold, a certified Master Training Specialist teaching sonar crews on P-3 Orion aircraft how to hunt submarines outed himself on ABC's World News Tonight on May 19, 1992. Formerly recognized as "Aircrew Instructor of the Year," his usually perfect performance ratings drop. Without any evidence, they claimed knowledge of his sexual orientation had "adversely affected his performance of duty and adversely affected the good order and discipline." Though given an honorable discharge he sued and was ordered reinstated. Overall, his return was met positively, and his crew continued to win new awards. He retired four years later with full military honors, naval band music, a Navy Achievement Medal, and a 60-foot American flag.
Purposely coinciding with Meinhold's coming out the same day, 25-year old Navy Lieutenant Junior Grade Tracy Thorne, first in his class in flight training, outed himself on "Nightline." A bombardier-navigator flying A6 Intruders, like a ship on a roiling sea, his status repeatedly changed due to the unknowns of what might happen—or not—to the ban following Bill Clinton's possible election, then election. He joined a five-week, 32-city cross-country veterans bus Tour of Duty to try to drum up public support for an end to the ban. He testified against the ban before the Senate Armed Services Committee — homophobic Sen. Sam Nunn's dog and pony show where he was jeered by 1,000 sailors and Marines. To wild applause and laughter, infamous racist Sen. Strom Thurmond told him, "Your lifestyle is not normal. It's not normal for a man to want to be with a man or a woman with a woman. Have you considered getting help from a medical or psychiatric standpoint?" He filed a lawsuit in 1994 and returned to active duty with the stipulation that the Navy could attempt to discharge him under DADT. In 1995, he was discharged. He sued again; his challenge ending when the Supreme Court refused to hear his case.
Their high-profile outings were planned to coincide with the same-day introduction of the long forgotten end-the-ban Military Freedom Act of 1992. Popular war hero and chair of the Joint Chiefs Colin Powell's statements to Congress killed not only that bill but crippled Bill Clinton's intentions even before he had the party's nomination. Powell: "Skin color is a benign, non-behavioral characteristic. Sexual orientation is perhaps the most profound of human behavioral characteristics." His disingenuous, pseudo intellectual way of saying, "they choose to be gay so it's not a civil rights issue."
Navy Reserve Lieutenant Zoe Dunning outed herself at a Jan. 16, 1993, rally in support of Keith Meinhold. She was allowed to stay in after convincing a board that "status" did not equal "conduct" — a finding immediately forbidden in future cases by the Pentagon. By retirement in 2007, she'd risen to the rank of commander, having served openly for more than 13 years. In December 2010, as co-chair of Servicemembers Legal Defense Network (SLDN) Board of Governors, she was invited to stand next to the president as he signed the provisional DADT repeal bill. Co-founder Dixon Osburn just released "Mission Possible," his account of the crucial role SLDN played in ending the ban.
Former Marine of the Year Sergeant Justin Elzie had served 10 years when he outed himself on "World News Tonight" on Jan. 29, 1993. The Corps reneged on their existing approval for his early separation in April with benefits, moving to honorably discharge him immediately with none. He testified to Congress in support of ending the policy ban. A judge ordered he be retained until his legal challenge was resolved. He eventually settled out of court, receiving the early retirement bonus after having served as an out gay Marine for four more years during which he was recommended for promotion three times. He was one of our 13 arrested at the White House in November 2010 demanding DADT repeal.
Twenty-three-year old Desert Storm veteran and former Sixth Army Soldier of the Year Joe Zuniga outed himself at a huge event honoring gay military activists the night before the April 1993 March on Washington, including Meinhold and Thorne. "The roar was deafening. People cried. People hugged each other." – The Washington Post. The next morning the three joined the veterans' contingent in the march with hundreds of thousands.
Conversely, his Army command was enraged, discharging him, however honorably, in record time—in less than a month. They also brutally demoted him from Sergeant to Specialist after falsely accusing him of wearing a decoration he had not earned. His battalion commander melodramatically threw newspapers in which his story had appeared into a trashcan during his administrative hearing. But he continued to speak out all across America, and appeared in the historic first national gay TV ad; created for the Campaign for Military Service, an ad hoc group representing multiple existing gay groups hoping to offset the rabidly homophobic campaign of those in and out of the Democratic-controlled Congress determined to prevent President Bill Clinton from ending the ban. He also travelled the country and TV newsrooms trying to promote public support.
Army First Lieutenant and Iraq veteran Dan Choi came out on "The Rachel Maddow Show" on March 19, 2009, resulting in his discharge in June 2010. Far from just another came-out-on-TV story, Dan was the first Asian-American to become a leader in the anti-ban movement, and shook that movement when he began to engage in nonviolent direct action in the second year of the Obama administration after the president broke his promise to start working with Congress to end DADT when he took office. Dan allied with new direct action group GetEQUAL, and a small but growing number of people joined him in handcuffing themselves to the White House fence (including transgender veteran Autumn Sandeen); each time growing more media coverage, never more critical than in November 2010 when word went round that the repeal provision bill, stalled in the lame duck Congress, was going to be withdrawn likely damning the chance for repeal for years. Republicans would take over the House in 2011.
I have no proof that the action Dan led that month, joined by Miriam, Justin, et al., helped salvage the bill and, thus, repeal. I can only say that I am proud to have been next to them; one wrist handcuffed to the White House fence behind me; and holding Leonard's Time magazine cover aloft with my free hand.
"Remember your roots, your history, and the forebears' shoulders on which you stand." – Marion Wright Edelman.
LGBTQ people are being hunted down in Afghanistan
Homosexuality punishable by death under Taliban Sharia law interpretation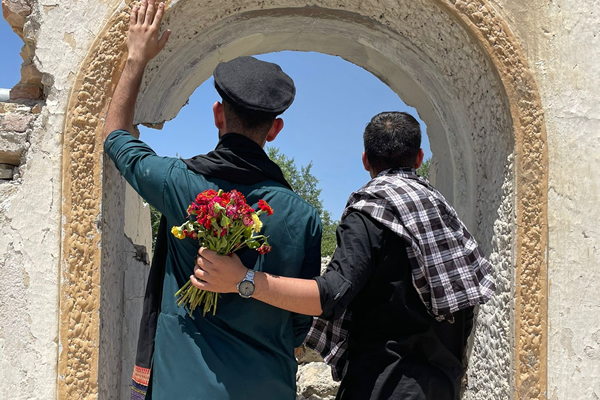 Kabul was known as one of the few "liberal" cities in Afghanistan. The word liberal is in quotation marks, and inflected, because it is liberal compared to the rest of the country. Now that the Taliban has taken over, most people who expressed themselves differently and openly are forced to adhere to Sharia law, completely change their ways, hide their identity, or be killed.
The U.S. State Department reported in 2020 that even before the Taliban took power in August, LGBTQ people in Afghanistan faced "discrimination, assault and rape" and "homosexuality was widely seen as taboo and indecent." Laws against lesbian, gay and transgender people made their existence illegal and punishable by up to two years in jail. Those laws were not always enforced, but they did leave LGBTQ people at risk of extortion and abuse by authorities, as reported by the U.K. government.
Even with the discrimination and abuse, LGBTQ people still had a sliver of space in society. Nemat Sadat, an LGBTQ Afghan author living in the United States said that gay, lesbian and transgender people helped the country's cultural life develop since the Taliban's last rule 20 years ago. But, most of these people built their lives quietly.
Now with the Taliban regime, their sliver of space in society is gone, there is no room to live quietly as an openly LGBTQ person. Under the Taliban's interpretation of Sharia law, homosexuality is punished by death.
In an interview with Reuters, Waheedullah Hashimi, a top decision maker for the Taliban said, "there will be no democratic system at all because it does not have a base in our country," and continued to say, "what type of political system should we apply in Afghanistan is clear. It is sharia law and that is it."
One source spoke to a 20-year-old university student who is lesbian in Afghanistan. Her family accepted her as a lesbian, but now the new Taliban leadership has put the lives of all of her family at risk. There is a new surge of violence against any lesbian, gay and transgender people. This includes anyone speculated of being lesbian, gay, or trans, and those who support them.
This young lesbian woman has gone into hiding. She is part of hundreds of LGBTQ people in Afghanistan who are pleading with advocates and organizations outside Afghanistan for help to escape the Taliban tyranny.
Nemat Sadat shares stories of lesbian, gay and trans people in hiding. He shared a story of a gay man who watched from his hiding place in the ceiling as Taliban fighters beat the friend who refused to disclose his location.
LGBTQ people in Afghanistan fear the risk of being arrested, beaten and killed. The Taliban made it clear that it is enforcing its strict religious laws against Afghanistan's LGBTQ citizens. In an interview with Germany's Bild newspaper, one Taliban judge said there were only two punishments for homosexuality: "stoning or being crushed under a wall."
LGBTQ people in Afghanistan are reporting that their friends, partners and members of their community are being attacked and raped. They also stated that Islamic fundamentalists and riotous groups are encouraged by the new tyranny and are on the hunt for LGBTQ people.
Another source shared that a gay man was targeted for his sexuality and then raped by his male attackers. That is a terrible paradox. He was raped by his male attackers, who criminalizing him for having same sex relations.
LGBTQ people are in hiding, desperately trying to get out of the country, and trying to erase any proof of their queer identity.
They feel abandoned by the international LGBTQ community. The Taliban is proving that the Western nations have normalized relations to their government. The Taliban and their supporters see this a proof of their victory. This leaves LGBTQ people defeated and fearing torture and death.
The U.S. government and other Western countries evacuated many people out of Afghanistan, including journalists, women's rights activists and those who worked with foreigners. But, LGBTQ activists said that nothing has been done for them. A source says about her situation, "we will definitely be killed. We are asking to be evacuated immediately from Afghanistan." To date, no safe route has been found.
Even underground measures to help LGBTQ people are challenging and near impossible. The Rainbow Railroad is a non-governmental organization helping LGBTQ people around the world escape persecution. Executive Director Kimahli Powell said evacuating LGBTQ people from Afghanistan is especially hard as they are often alone, in hiding, and unable to contact each other. If routes to get them out is nearly impossible, that still means those routes are somewhat possible. As difficult as it may be, we must find pathways to save these people and get them out.
The Taliban regime has established itself, knowing with certainty that the world will stand aside, albeit condemning and protesting, but not intervening. This is empowering jihadists across the world, especially in the Middle East. The Taliban has many allies and admirers, including the Palestinian Islamic Jihad (PIJ) and Hamas.
The leader of Hamas, Ismail Haniyeh, travelled from Palestinian territories to meet with Taliban leaders in Qatar. The Palestinian Islamic Jihad has a history of ties to the Taliban, even with radicals joining each other's organizations. Very public statements of congratulations were made between leaders of the Taliban, Hamas, and Palestinian Islamic Jihad, and all with full Iranian support.
The increase in brazen forcefulness of these groups reaches beyond Afghanistan, and spreads to the lands dominated by other similar groups. This causes an escalation of the threats to anyone who opposes Sharia law or who lives differently than what Sharia law allows. LGBTQ people in these lands are in peril.
If we do not help LGBTQ people in Afghanistan, the lives of LGBTQ people under other similar tyrannies face increased uncertainty and danger.
Since posting this video, I have been receiving direct messages from LGBTQ people in hiding in Afghanistan, and those who are seeking to be evacuated. They all share harrowing experiences of being attacked, raped, and threatened by Taliban, Islamic State and bullying groups.
Yuval David is an innovative actor, host and filmmaker with a creative mantra to entertain, uplift and inspire. He is a captivating performer and compelling storyteller who uses his platform for sharing narratives that affect social change, specifically on behalf of highly respected U.S. and international organizations that raise awareness for the marginalized and under-represented, inspired by his LGBTQ+ and Jewish identity, and his Israeli-American roots.
He can be reached through social media
Coming out is a life-long process
Oct. 11 is National Coming Out Day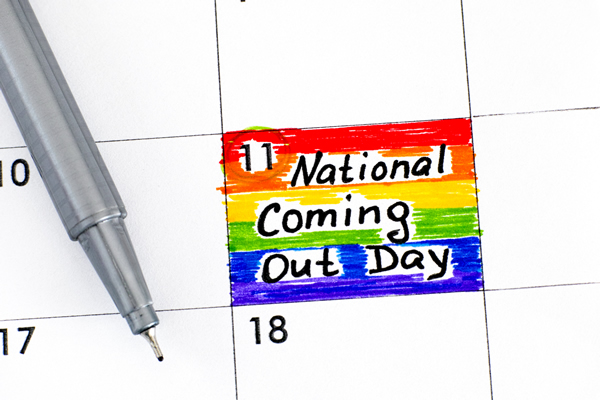 "Tell me about your coming out," my 30-something friend Seth recently said to me.
"It was more than a day!" I joked.
National Coming Out Day (NCOD) is on Oct. 11. The holiday, celebrated yearly on Oct. 11, was first observed on Oct. 11, 1988.
That date was the one-year anniversary of the 1987 queer rights march in Washington, D.C. More than half a million people were at the march, which was a turning point in the LGBTQ+ rights movement.
Robert H. Eichberg, a psychologist who died in 1995, and gay rights activist Jean O'Leary, who died in 2005, co-founded NCOD.
Things have progressed so far for us queers since then. We can marry and serve in the military. We're parents, cops, athletes, teachers and preachers.
In this era of marriage equality, it's tempting to wonder: What is all the fuss about coming out?
But, a reality check shows that coming out still matters.
A quick look through the news headlines reveals why staying in the closet is so hurtful and how unsafe it can still be to come out as LGBTQ+.
If you're of a certain age, you likely cried your eyes out when you watched the Disney movie "Old Yeller." Who could forget the scene when the young boy Travis (played by Tommy Kirk shoots "Old Yeller" because his dog has rabies? In 2019, the Library of Congress added
"Old Yeller" to the National Film Registry.
Kirk died on Sept. 28 at 79 at his Las Vegas home. Despite Kirk's popularity with fans, Disney didn't renew his contract because he was gay.
"I was caught having sex with a boy at a public pool in Burbank," Kirk told the gossip columnist Liz Smith. "We were both young, and the boy's mother went to Walt."
In the 1960s, there was no way that an out actor would have had a chance in Hollywood.
I wish I could say that everything's changed since Disney fired Kirk. But, this isn't the case.
In August, Jamel Myles, a fourth grader in Denver killed himself, the Denver Post reported. His mother told the Post that her son, who'd come out to her as gay, took his own life because he'd been bullied for a year.
"We are deeply committed to our students' well-being," a Denver Public Schools spokesman said in a statement.
Unfortunately, Jamal's story is far from unique. Nationwide, many LGBTQ+ students in the U.S. have been bullied. Nearly half (43 percent) of transgender youth have been bullied, according to the 2019 Youth Risk Behavior Surveillance survey. Nearly a third (29 percent) of trans youth, 21 percent of gay and lesbian youth and 22 percent of bisexual youth have attempted suicide, the survey reports.
Life is far more dangerous for queer folk in many places worldwide from Hungary to Ghana.
You could respond to this grim news by going to bed, staying under the covers—tucked in the closet.
But that would let homophobia and transphobia have the right of way. It would deny us the chance to joyfully, proudly, defiantly celebrate who we are.
Studies have shown that knowing us can help alleviate prejudice.
Family members, friends and colleagues may still feel uncomfortable around us because of our sexual orientation or gender identity.
But, it's hard to hate your non-binary 10-year-old granddaughter on Christmas morning. Or your gay buddy at the gym.
One of my fondest memories is when I came out to my Aunt Manci. I worried that she wouldn't accept my girlfriend. I needed have been anxious. "You're lucky," she said, "she loves you."
Coming out is a process that lasts a lifetime—from deciding if you want to be out in the third grade to ensuring that your loved ones won't erase your queerness from your obituary.
Coming out can be arduous. But, it's liberating! Let the revels begin! Happy National Coming Out Day! 
Kathi Wolfe, a writer and a poet, is a regular contributor to the Blade.
Dave Chappelle can kiss my Black gay ass
Comedian targets transgender people in new Netflix special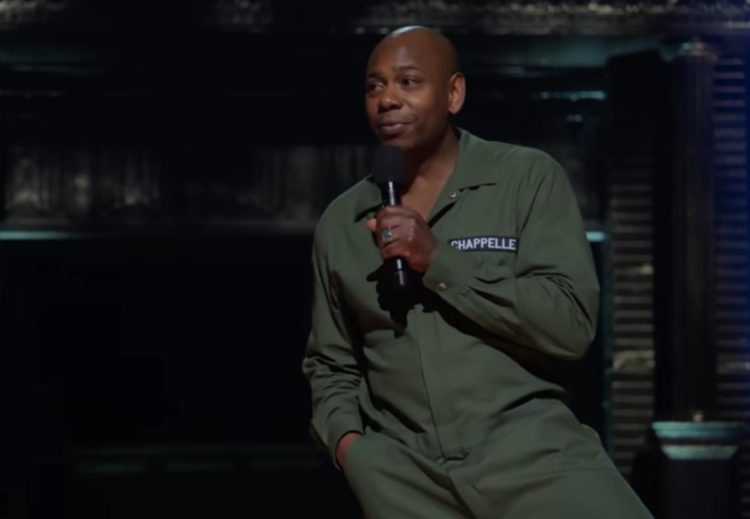 By Alvin McEwen — There is no other way to say this. Dave Chappelle is an ignorant son of a bitch whose embrace of stereotypes about LGBTQ people do more to hurt both the LGBTQ and Black community than any words or actions of the anti-LGBTQ right. 
First, a little background;
'Comedian Dave Chappelle's new Netflix special, The Closer, is his last for the service as he concludes a multi-project deal spanning several years and while he tries to pass it off as an examination of racism and LGBTQ issues, it comes across more as a hypocritical justification of a career spent making vulnerable people feel like shit. To cap off his numerous comedy specials, Chappelle pledged not to make jokes about the LGBTQ community any longer, offered to negotiate terms for rapper DaBaby, and announced he is a transgender exclusionary radical feminist (TERF) before launching into a derogatory diatribe about transgender women's genitals."
That's not all. Chappelle proceeded to attack all LGBTQ people:
Throughout the special, he repeatedly circles back to pitting racism against anti-LGBTQ animus. After pointing out that DaBaby had killed another man and still continued to perform and escaped punishment, but got "cancelled" after making incredibly derogatory comments about gay people, Chappelle made the comparison direct. "Do you see where I'm going with this?" he quipped. "In our country, you can shoot and kill a n****r, but you better not hurt a gay person's feelings!"
Then he proceeded with more junk:
"Gender is a fact," he continued. "Every human being in this room, every human being on Earth, had to pass through the legs of a woman to be on Earth. That is a fact. Now, I am not saying that to say trans women aren't women, I am just saying that those pussies that they got … you know what I mean? I'm not saying it's not pussy, but it's Beyond Pussy or Impossible Pussy. It tastes like pussy, but that's not quite what it is, is it? That's not blood, that's beet juice."
… In the end, he proclaims that he's done making jokes about "LBGTQ, LMNOPQXYZ people," saying "it is over." "I am not telling another joke about you," he said, "until we are both sure that we are laughing together."
"All I ask from your community, with all humility, will you please stop punching down on my community?"
I could say a lot of things about this man's ignorance, but I want to focus on one thing because it infuriated me the most. This comment:
"All I ask from your community, with all humility, will you please stop punching down on my community?"
That is the epitome of all of the bullshit LGBTQ people of color have had to deal with from Black heterosexual people—the entitlement mentality.
That's the belief that whenever there is talk about issues of the Black community, problems of the Black community, or the survival of the Black community, it's all about Black heterosexuals. God forbid you point to out that heterosexuality is not prerequisite of being Black. 
No matter how many times it is proven to some heterosexual Black people that LGBTQs of color exist, that we have families and children, and should be acknowledge as full members of the Black community, they will cling to their fantasies of toxic Black masculinity and oversexed Black femininity with as much passion as a demented Trump voter still holding on to the lie that he was cheated out of victory in the 2020 election. And there is no room in these fantasies for LGBTQ people of color.
For phony ideas of blackness to survive in the minds of some Black heterosexuals, people like me have to be mentally placed in a box where we are pulled out when they want someone to make fun of or even worse, assure themselves of how "tolerant" they are because they have chosen not to knock us upside the head or scream passages of the Bible at us which they themselves do not adhere to. 
The latter is even more insulting. That's when they give us false assurances that they "have no problem with our lifestyle" or our "sexual preferences." They want us to believe that, but the way they say it always makes me feel like dog shit on the sidewalk.
When it comes to LGBTQs of color and the Black community, some Black heterosexuals want to have the first, middle and last word in the conversation. LGBTQs of color are supposed to be silent. We are supposed allow ourselves to be dictated to and psychologically dissected to fulfill someone's bullshit ideas of what the Black people are supposed to be. The implication is that no real Black person is LGBTQ so we don't matter.
If you Black heterosexuals have no problem with us, then acknowledge us. Stop with this nonsense about LGBTQ and Black people being different. Whether you like it or not, our identities intersect in our daily lives and especially in our history. Does anyone think that it was only heterosexual Black people who went through slavery, segregation, lynchings, rapes and all of the uglies which come with historic systemic racism in America? Where the hell do you think we were when this stuff was happening? On an island somewhere? In outer space?  Do you think we don't feel the pangs of racism now? We do, but it is difficult for us to voice how it especially affects us because some of you heterosexual Black folks are dominating the conversation and won't let us get a word in edgewise.
If you would just shut up for a second and let us talk, you would hear how racism does affect LGBTQ people of color in a way it doesn't affect you.
Personally, I am both Black and gay. And as such, my life matters, my issues matters, my rage matters, and my need for justice matters. Not as either a Black person or a gay person, but as BOTH, together, inseparable. No one has the right to make me choose my identity.
Lastly, let me go back to Mr. Chappelle, because I haven't forgotten about him.
I would suggest, Mr. Chappelle, that before you start on another one of your stupid routines about LGBTQ people, take your bony ass to the library or better yet, google some names—Bayard Rustin, Monica Roberts, Barbara Jordan, Bessie Smith, Ma Rainey, Angela Davis, James Baldwin, Audre Lorde. You did not get to the place where you can make millions on stage talking shit solely on the backs of Black heterosexuals. And you need to know that.
Lastly, when you are done with that, go the bank and count your millions. Then google the number of Black trans men and women who have been murdered this year and the last. Read each of their names. Compare their lives to yours.
That way, you will truly understand when someone is punching down.
********************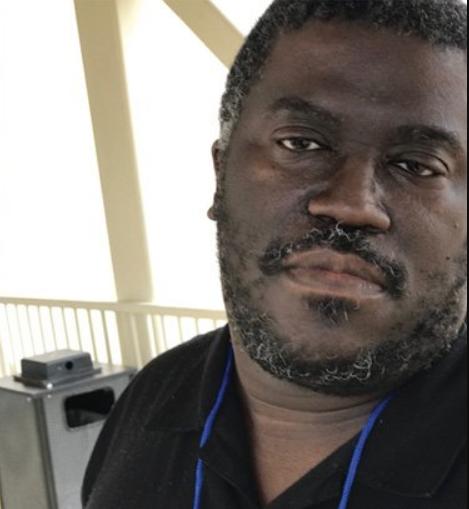 Alvin McEwen is 50-year-old African American gay man who resides in Columbia, SC. McEwen's blog, Holy Bullies and Headless Monsters, and writings have been mentioned by Americablog.com, Goodasyou.org, People for the American Way, Raw Story, the Advocate, Media Matters for America, Crooksandliars.com, Thinkprogress.org, Andrew Sullivan's Daily Dish, Melissa Harris-Perry, The Last Word with Lawrence O'Donnell, Newsweek, the Daily Beast, the Washington Blade, and Foxnews.com.
He is the 2007 recipient of the Harriet Daniels Hancock Volunteer of the Year Award and the 2010 recipient of the Order of the Pink Palmetto from the SC Pride Movement as well as the 2009 recipient of the Audre Lorde/James Baldwin Civil Rights Activist Award from SC Black Pride. In addition, he is a 3-time nominee of the Ed Madden Media Advocacy Award from SC Pride.
*********************
The preceding commentary was previously published at McEwen's blog, Holy Bullies and Headless Monsters, and is republished by permission.