McAuliffe participates in Virginia Pride roundtable
Gubernatorial candidate highlighted plans to keep Va. 'open and welcoming'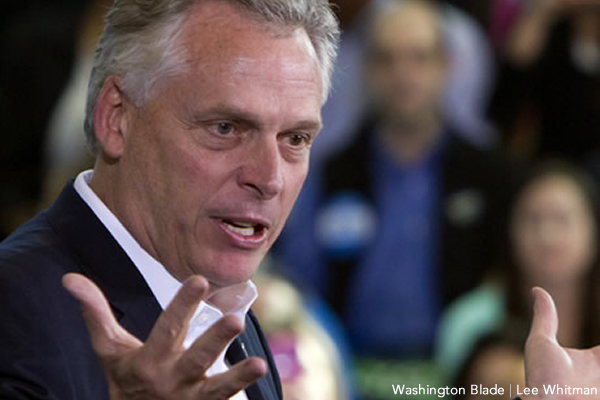 Terry McAuliffe on Monday met with Virginia Pride in Richmond to discuss his plans to keep the state "open and welcoming" for the LGBTQ community.
"Great opportunity to speak with @VA_Pride in Richmond this AM," McAuliffe tweeted following the roundtable that took place at Diversity Richmond's headquarters. "VA is the #1 state for business because we are open and welcoming — but that's all at risk this November. Glenn Youngkin's far-right social agenda would harm LGBTQ+ Virginians and send our economy into a ditch."
Great opportunity to speak with @VA_Pride in Richmond this AM. VA is the #1 state for business because we are open and welcoming — but that's all at risk this November. Glenn Youngkin's far-right social agenda would harm LGBTQ+ Virginians and send our economy into a ditch. pic.twitter.com/7VQGwGZQ7e

— Terry McAuliffe (@TerryMcAuliffe) September 20, 2021
McAuliffe and Youngkin are running a close race for the governorship, according to a Washington Post-Schar School poll released Saturday that shows the former Virginia governor leading by a 50-47 percent margin among likely voters.
The Human Rights Campaign endorsed McAuliffe, who was governor from 2014-2018, for his record of supporting LGBTQ rights, including supporting marriage equality and signing an executive order prohibiting discrimination against LGBTQ state employees as his first action in office.
"LGBTQ leaders in Richmond had a great meeting with Gov. McAuliffe where he was able to lay out his agenda for building on the tremendous progress Virginia has made towards equality," said Virginia Pride Program Director James Millner in an email to the Washington Blade. "The governor talked extensively about his record on LGBTQ issues and promised to work with us to ensure that every LGBTQ Virginian is able to live openly and authentically."
McAuliffe's legacy includes welcoming businesses turned off by North Carolina's passage of its anti-transgender "bathroom bill."
When North Carolina's House Bill 2, a law requiring students to use public restrooms and locker rooms aligned with the gender on their birth certificates, took effect in 2016, McAullife recruited CoStar, a real estate information company that operates databases for Apartments.com, ApartmentFinder.com and similar companies, to move its headquarters to Richmond. This recruitment brought 730 jobs to the state.
David Dorsch, a senior vice president at Cushman and Wakefield, which represented CoStar nationally, told the Charlotte Business Journal that CoStar's primary reason for choosing "Richmond over Charlotte was HB 2."

Youngkin is a former business executive who previously ran the Carlyle Group, a private equity firm named by the HRC in 2019 as a "Best Place to Work for LGBTQ Equality" in its annual Corporate Equality Index. HRC, however, has called out Youngkin for "anti-LGBTQ and transphobic language" during his current campaign.
McAuliffe in April released an LGBTQ rights platform that includes a call to repeal the so-called "conscience clause," which allows religious-based adoption agencies to discriminate against same-sex couples.
Governor Ralph Northam, who was McAuliffe's former lieutenant governor and has signed historic LGBTQ-inclusive legislation during his time in office, also endorsed McAuliffe for governor.
Comings & Goings
Cummings joins White House Office of National Cyber Director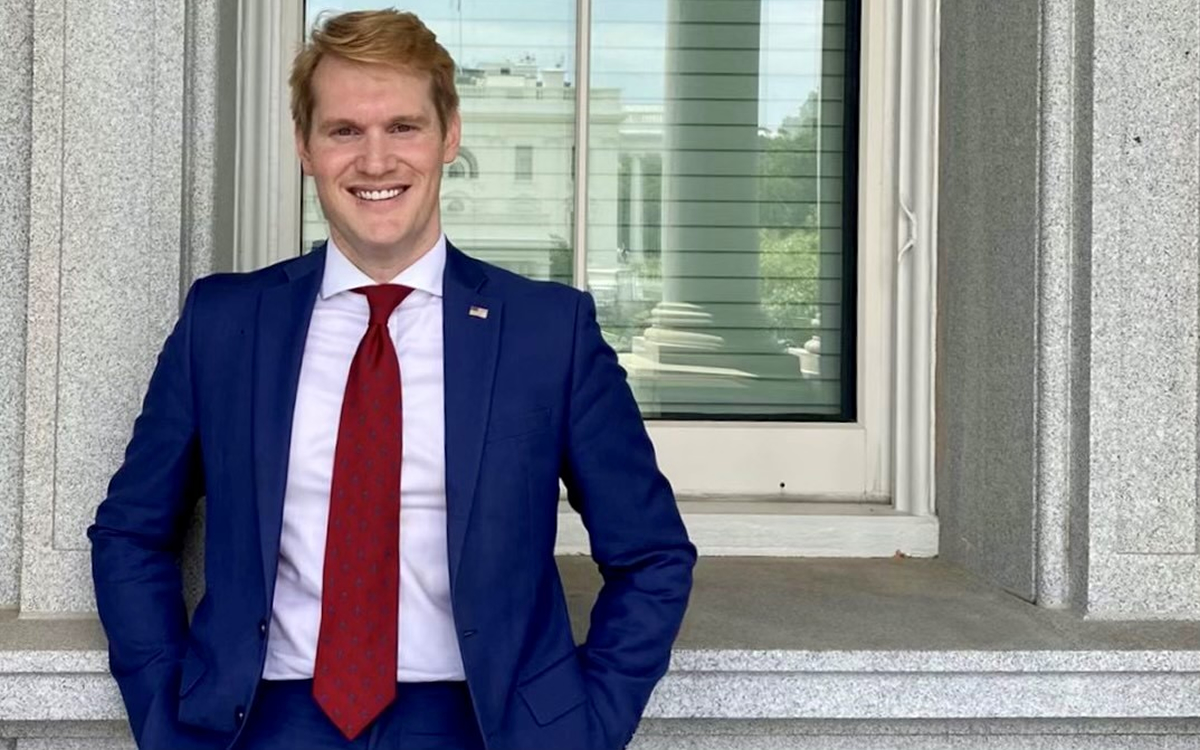 The Comings & Goings column is about sharing the professional successes of our community. We want to recognize those landing new jobs, new clients for their business, joining boards of organizations and other achievements. Please share your successes with us at: [email protected]. 
Congratulations to John Cummings on joining the Office of the National Cyber Director at the White House as Director of Supply Chain and Technology Security. Upon getting the position, he said, "I am beyond thrilled to join the growing team at the National Cyber Director's Office and bring my experience to our mission of mitigating the cyber threats facing our nation and ensuring every American can enjoy the full benefits of the digital ecosystem. It is truly a privilege to work with this incredibly brilliant and collegial group of cyber experts." 
Prior to joining the White House, Cummings served as Associate General Counsel at the Office of the Director of National Intelligence (ODNI). Before that role, he served as interim Chief Counsel for ODNI's National Counterintelligence and Security Center and as Associate General Counsel for the Office of the Inspector General of the Intelligence Community.
He has provided legal advice and counsel on matters of government-wide and interagency policy and national security in the areas of executive authority, cyber, constitutional law, civil rights and civil liberties, legislative affairs, and international cooperation. He has worked on recruiting LGBTQ, women, and minority applicants for government roles in national security and is experienced in public relations, stakeholder relationships, and international partnerships.
Cummings began his career clerking for the Honorable Ivan L.R. Lemelle, U.S. District Court for the Eastern District of Louisiana, and also clerked for the House Committee on Homeland Security and the American Bar Association's Standing Committee on Law and National Security.
He attended Villanova University where he received a bachelor's degree in English. He earned his J.D. from Loyola Law, New Orleans, and his LL.M. in National Security Law from Georgetown Law.
Abortion rights in post-Roe Maryland, Delaware
Practice generally legal, with some restrictions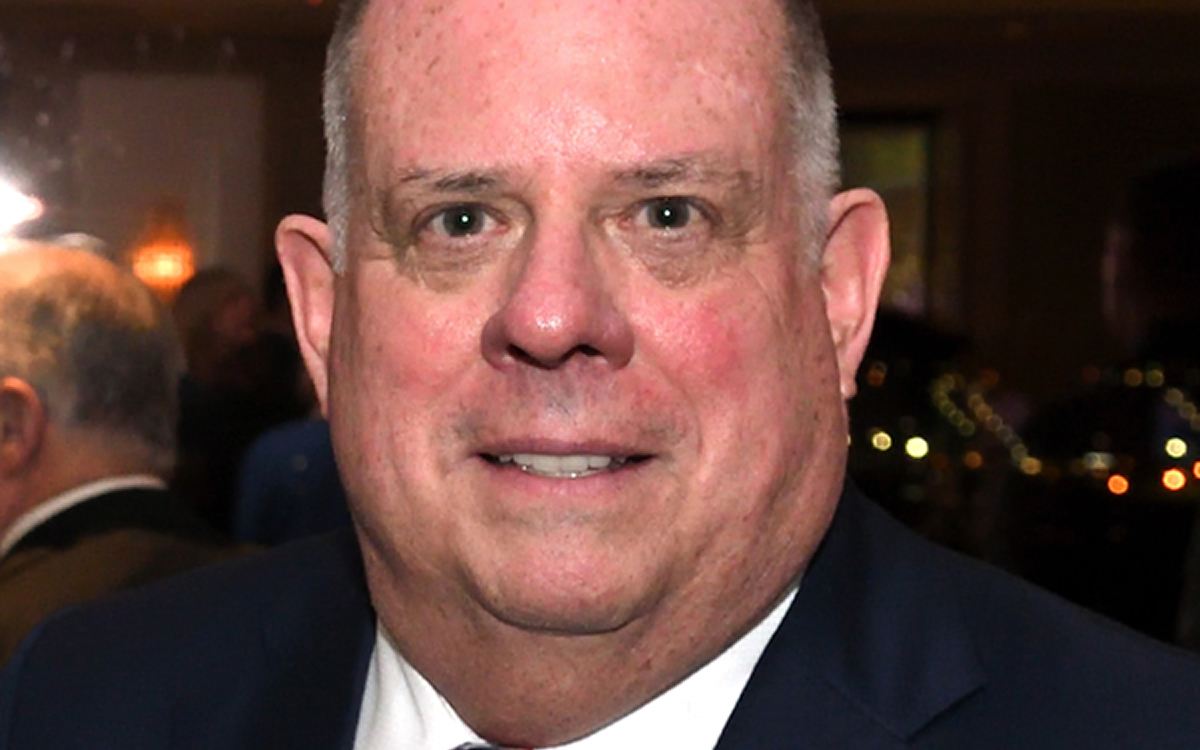 The U.S. Supreme Court on Friday overturned Roe v. Wade, which in 1973 found that the decision to receive an abortion was generally protected by the Constitution of the United States. With the broadest federal protection of abortion access now rescinded, the legality of abortion will by and large be determined on the state level.
In Delaware, abortion is legal through the Medical Practice Act — but with some restrictions.
After fetal viability, or the point where a fetus can survive outside the uterus, abortion in the First State becomes illegal unless necessary for the patient's "life or health," or if the fetus has a condition "for which there is not a reasonable likelihood" that it will survive outside the uterus, according to Subchapter IX of the act.
Additionally, under the state's Parental Notice of Abortion Act, physicians cannot perform a surgical abortion on minors under the age of 16 unless the patient's parent or guardian has received at least 24 hours notice from a medical professional. Notice is not required for nonsurgical abortions.
On the federal level, the funding of abortion is illegal through the 1977 Hyde Amendement "except in cases of life endangerment, rape or incest," according to the Guttmacher Institute, a sexual and reproductive rights advocacy organization. States are only federally required to fund abortions that meet these conditions through federal-state Medicaid programs.
While some states also fund abortions deemed medically necessary regardless of whether they endanger a patient's life, Delaware state law does not extend beyond federal guidelines: The state only funds abortions in cases of life endangerment, rape or incest.
Abortion legislation in Delaware mirrors neighboring Maryland, whose laws include similar restrictions on abortion after fetal viability and abortion for minors under the age of 16. But abortion laws in these states are generally more restrictive than other mid-Atlantic counterparts, such as New Jersey and New York.
Maryland Gov. Larry Hogan (R) weighed in on the state's abortion law on Friday.
"In 1992, Maryland voters approved a constitutional referendum legalizing and protecting access to abortion as a matter of state law – that measure remains in effect today following the Supreme Court decision in Dobbs v. Jackson. I swore an oath to uphold the Constitution and the laws of Maryland, and that is what I have always done and will continue to do as governor."
The impact of Roe v. Wade's fall in Delaware remains uncertain. While the abortion rate in Delaware steadily declined between 2014 and 2017, recent findings show that instances of abortion are increasing once again in the state, reflecting a rise on the national level.
Youngkin backs abortion ban after 15 weeks of pregnancy
Republican governor supports exceptions for incest, rape and protecting mother's life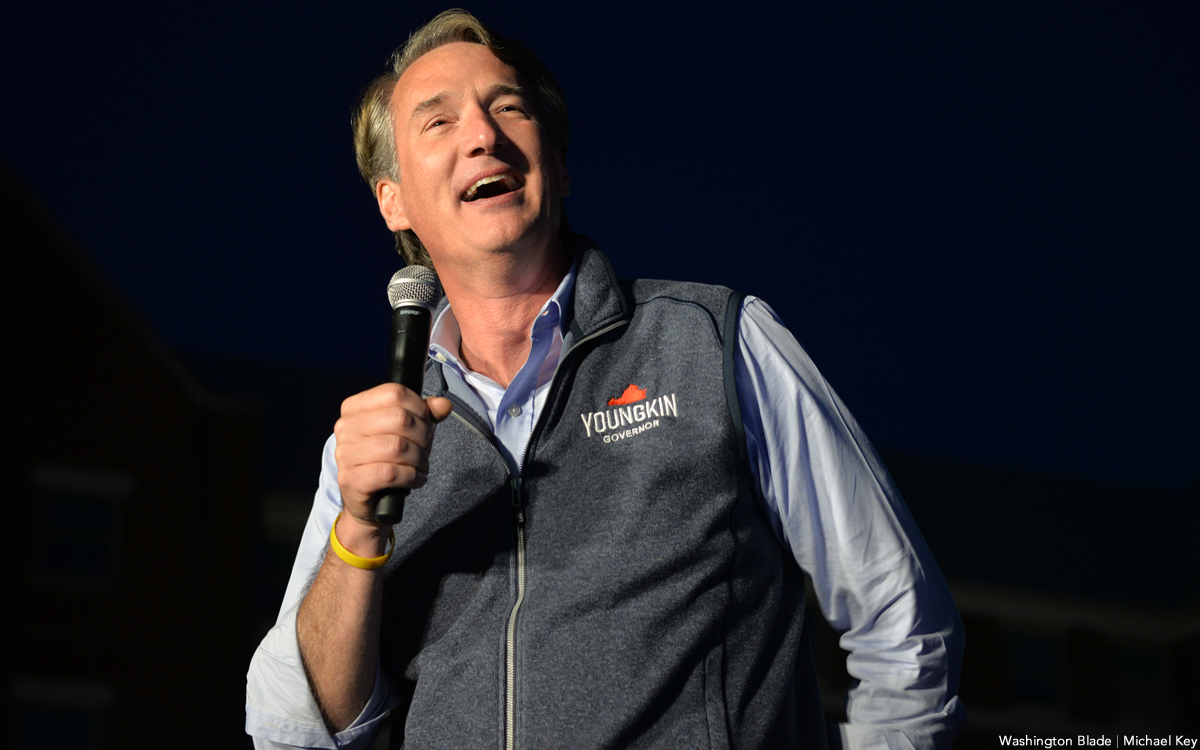 Virginia Gov. Glenn Youngkin in response to the U.S. Supreme Court ruling that overturned Roe v. Wade said he will seek to ban abortions in his state after 15 weeks of pregnancy.
"Virginians do want fewer abortions as opposed to more abortions," Youngkin told the Washington Post. "I am not someone who is going to jump in and try to push us apart … There is a place we can come together."
Youngkin, a Republican, took office in January.
His party controls the Virginia House of Delegates, but Democrats maintain a 21-19 majority in the state Senate.
"Today, the Supreme Court ruled in favor of Dobbs, giving power back to the states to make decisions on abortion," said Lt. Gov. Winsome Earle-Sears in a statement. "The court has recognized that the 1973 decision was an example of judicial and federal overreach. The important question of abortion has now been returned to statehouses across the country, in order for them to make their own policy decisions, which is exactly what the founding fathers envision when they wrote the 10th amendment to the Constitution."
"I applaud the court for recognizing this wrong and having the courage to correct it. I look forward to working with the governor and the General Assembly in the next legislative session on legislation that respects life," she added.
Abortion is currently legal in Virginia during the first and second trimesters.
Youngkin on Friday said he supports abortion exemptions in cases of rape, incest or if the mother's life is at risk.