National Trans Visibility March steps off in Orlando on its way to L.A.
Event usually takes place in D.C.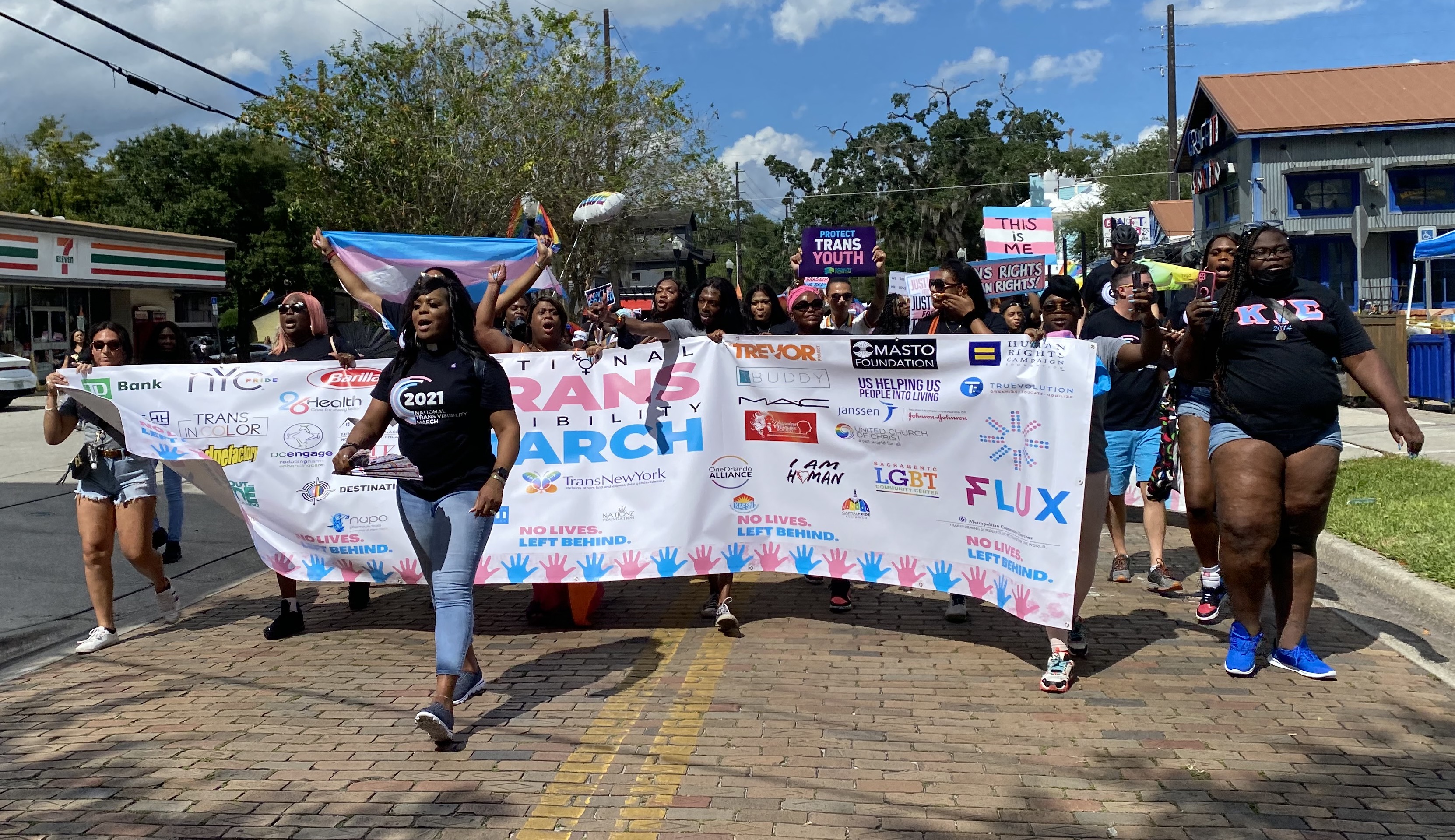 By DAWN ENNIS | ORLANDO, Fla. — Hundreds of out transgender people and allies from across Florida and from as far away as Southern California gathered in Orlando Saturday to rally and to march, demanding justice, equality and acceptance. 
Chanting, "Trans Solidarity," and "Hey Hey, Ho, Ho, Transphobia Has Got To Go!" participants in the 3rd annual National Trans Visibility March stepped off for their first march to be held outside Washington, D.C. This was also the first in-person parade since last year's march was held mostly virtually, on account of the COVID-19 pandemic.
"There are so many of us who feel excluded from our cities and our communities," said Ariel Savage of Riverside, Calif.
"Visibility and support is crucial," declared Savage, 24, in one of the stirring speeches to the crowd at a rally on the shores of Orlando's Lake Eola, just prior to the march. "We are here today at the National Trans Visibility March because we are real and we have had enough!"
"It just goes to showcase the collective love that we, as trans people, have for each other, and that even in a world that excludes us and locks doors on us, we keep marching and we keep breaking those doors down every day," Savage later told the Los Angeles Blade. She's the policy director at TruEvolution, a Riverside-based nonprofit focused on racial justice and providing health services and emergency housing for LGBTQ+ people. "The Inland Empire has a lot of work to do," she said, calling it "not necessarily the most accepting environment." This was her first visit to Orlando.
"I don't think I've ever seen this many trans people in one place before," Savage said. "It feels very beautiful to be in a place where I'm not scared and I just feel excited and happy and at peace."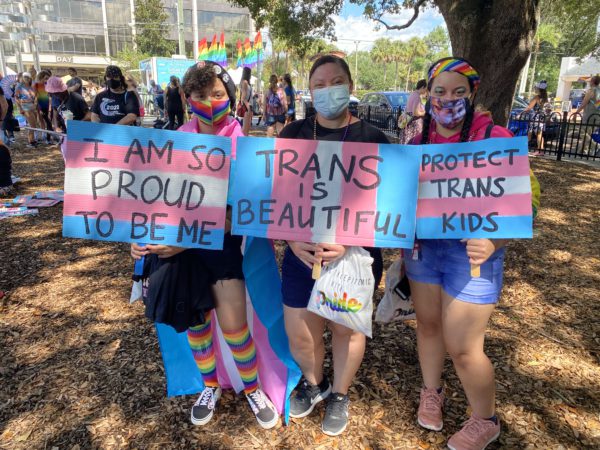 Flynn, who is 14 and from Orlando, held a sign decorated in the blue, white and pink colors of the transgender flag that said, "I'm so proud to be me." He marched with his mother, Michelle, and her cousin Rochelle, who is lesbian. Flynn said he'd known he was a trans boy since sixth grade but only recently came out to his mom. "Of course, I was confused, at first," said Michelle, of Orlando. "But since then, I have educated myself and I've joined parent groups and I support him fully."
Florida's ban on trans student-athletes and similar laws in eight other states are worrisome for Flynn's family, his mother said. "It does worry me as a mom, because I want to protect my kids. But I also want him to be who he is. I think it's really important as parents to support our children."
March organizers say they chose both this location, and the weekend of Orlando Pride, to show unity with the larger LGBTQ community. "Orlando has a spirit of heart and love, and we wanted it to be here to celebrate with them," said NTVM executive director, CEO and founder Marissa Miller.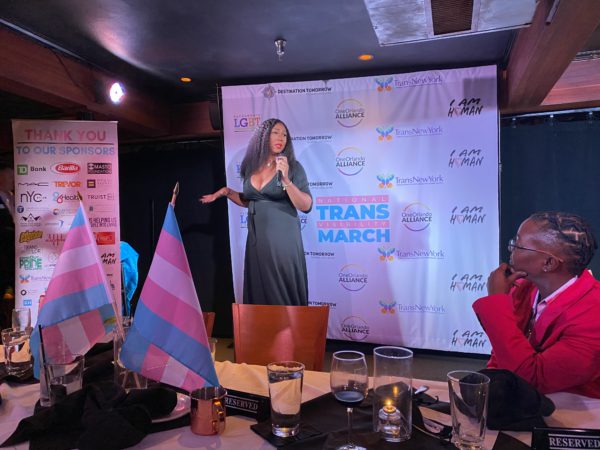 Following the march, members of the transgender community and allies formed a special contingent in the annual LGBTQ Pride Parade through downtown Orlando, holding aloft a huge trans Pride flag.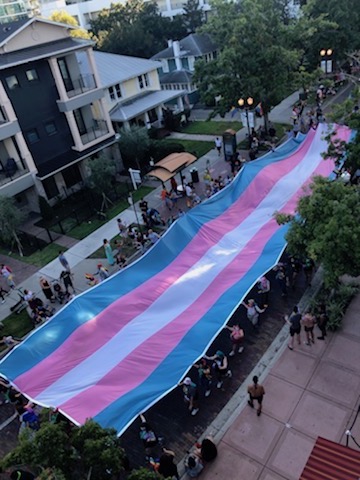 Next year, the march moves to Los Angeles, according to Come Out With Pride's communications director, YouTuber Melody Maia Monet, who first brought the idea for combining the Orlando events to her board of directors. She's been out 11 years and said she's excited to see how Pride has evolved in her adopted hometown of Orlando.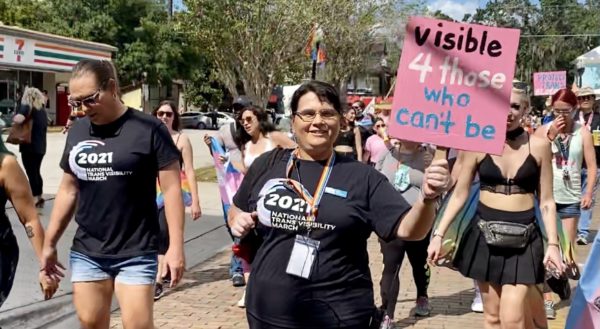 "What I really love is that we're kind of moving away from the binary," Monet said. "When you walk around this place, not just the National Trans Visibility March area, but all around Lake Eola Park, where we're having Come Out With Pride, you'll see people of basically every stripe under the rainbow, you know? So I think that is that is a great thing to see."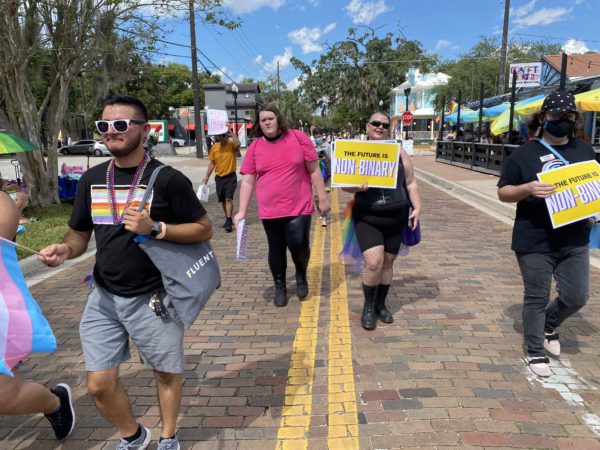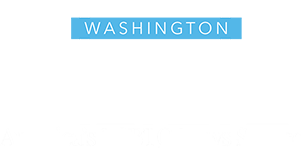 CDC: Seven dead in Fla. meningococcal disease outbreak
MSM urged to get vaccinated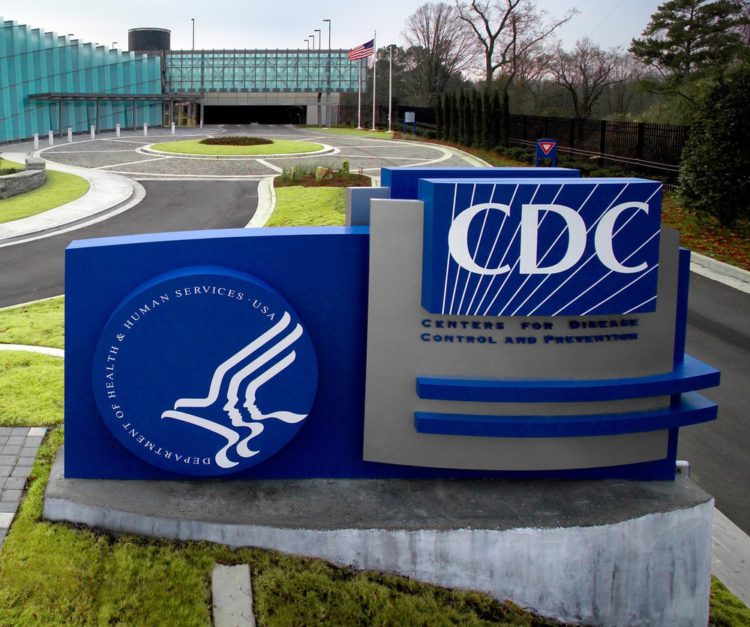 The Centers for Disease Control and Prevention (CDC) said on Thursday that the agency is continuing its collaboration with the Florida Department of Health to investigate one of the worst outbreaks of meningococcal disease among gay and bisexual men in U.S. history.
At least 24 cases and seven deaths among gay and bisexual men have been reported so far a CDC spokesperson noted.
In response to this outbreak, CDC is recommending gay, bisexual and other men who have sex with men get a meningococcal vaccine if they live in Florida, or talk with their healthcare provider about getting vaccinated if they are traveling to Florida. CDC is also emphasizing the importance of routine vaccination for people with HIV.
"Getting vaccinated against meningococcal disease is the best way to prevent this serious illness, which can quickly become deadly," said Dr. José R. Romero, director of the National Center for Immunization and Respiratory Diseases. "Because of the outbreak in Florida, and the number of Pride events being held across the state in coming weeks, it's important that gay and bisexual men who live in Florida get vaccinated, and those traveling to Florida talk to their healthcare provider about getting a MenACWY vaccine."
The CDC recommended that gay and bisexual men traveling to Florida should ask their health care provider about getting the vaccine https://t.co/tNltrEbptl

— CBS News (@CBSNews) June 23, 2022
People can find a meningococcal vaccine by contacting their doctor's office, pharmacy, community health center or local health department. Insurance providers should pay for meningococcal vaccination for those whom it is recommended for during an outbreak. In Florida, anyone can get a MenACWY vaccine at no cost at any county health department during the outbreak.
Seek medical attention right away if you have symptoms of meningococcal disease. Symptoms can appear suddenly and include high fever, headache, stiff neck, nausea/vomiting, or a dark purple rash. Symptoms can first appear as a flu-like illness, but typically worsen very quickly. People spread meningococcal bacteria to others by sharing respiratory and throat secretions (saliva or spit). Generally, it takes close or lengthy contact, such as kissing or being near someone coughing, to spread these bacteria.
Meningococcal disease can affect anyone and can be deadly and includes infections of the lining of the brain and spinal cord (meningitis) and bloodstream. Keeping up to date with recommended vaccines is the best protection against meningococcal disease.
More information about the outbreak and vaccine is available at Meningococcal Disease in Florida, 2022 | CDC.  
Canadian teen arrested for threatening mass shooting at Fla. Pride event
West Palm Beach police say suspect has showed no remorse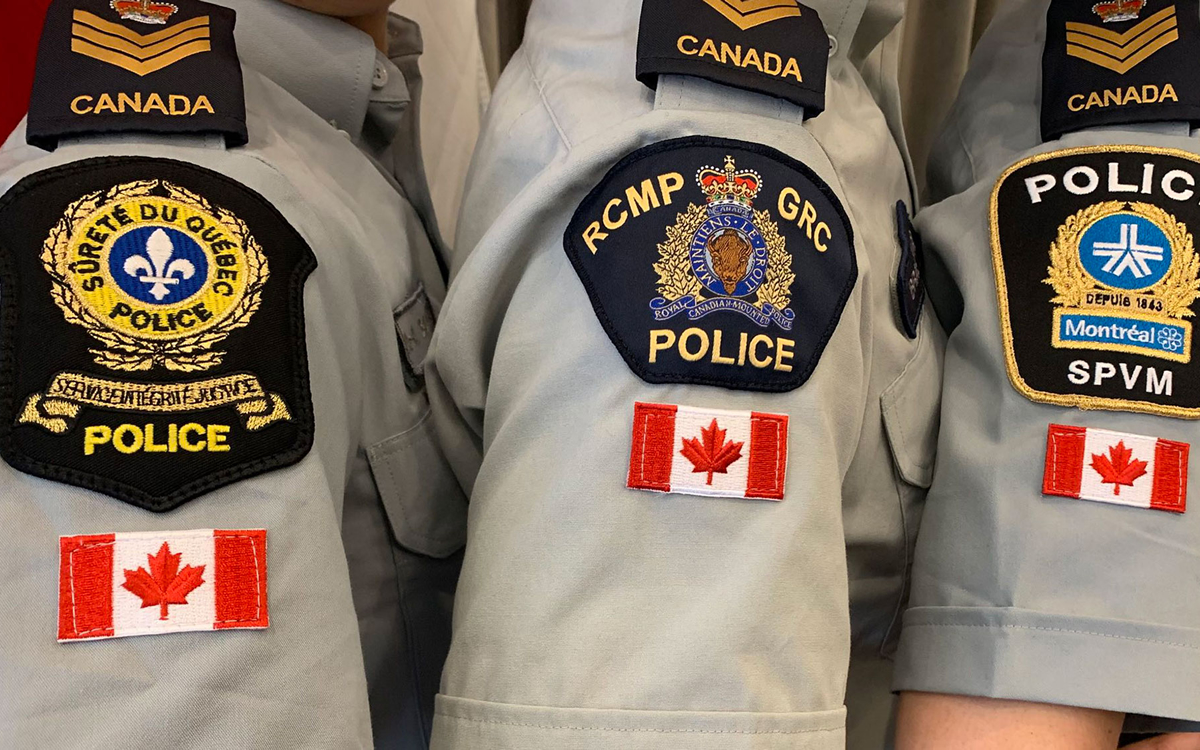 A 17-year-old male adolescent was arrested by Canadian law enforcement after he threatened to commit a mass shooting at a Pride event in West Palm Beach, Fla.
A report was received on Sunday by the Miami Police Department that a video was online posted to the video chat platform Omegle where the teenaged suspect was seen waving a gun in the video, making anti-LGBTQ comments, and he additionally claimed to be living in Palm Beach County, where he said he was going to commit the mass shooting that day at the Pride on the Block 2022 event.
After a joint investigation by Miami Police Department, which had notified the West Palm Beach Police Department; the assistance of the FBI, New York Police Department, Toronto Police Service and Peel Regional Police was enlisted to locate and arrest the suspect.
A spokesperson for the Royal Canadian Mounted Police acknowledged that the suspect was arrested Monday and that the weapon seen in the video was recovered. He was charged with threatening to commit a mass shooting and charges including written or electronic threats to kill, do bodily injury, or conduct a mass shooting or an act of terrorism. Charges are also pending in Florida.
ABC News affiliate WPBF reported that West Palm Beach Police Department Deputy Chief Rick Morris said during the press conference that the suspect knew the area well and most likely had other areas in mind for other attacks, but was not in West Palm Beach at the time of the arrest.
"People were very scared. The Pulse nightclub shooting is still very much in people's minds especially in our gay community, which is tragic. We want the LGBTQ community to know we stand behind them," Morris said.
In regard to the suspect Morris noted; "I can say through his statement that there's no remorse."
West Palm Beach police had uniformed and plainclothes officers along with SWAT team members at the Pride on the Block event on Sunday, which was delayed a day due to severe weather WPBF 25 reported.
"We did ramp (our enforcement) up in addition to the operational plan that we already had in place but I can't go into the details or the specifics," said Mike Jachles, public information officer for the West Palm Beach Police Department.
He continued, "These were hate-filled threats targeted at a 'gay event' in Palm Beach County and the West Palm Beach Police Department is committed to ensuring the safety of our residents, visitors and anyone who comes to our city."
He is in custody in Canada currently awaiting extradition to Palm Beach County.
'Don't Say Gay' law looms over Pride in Wilton Manors
Parade to take place in LGBTQ-friendly Fla. city on June 18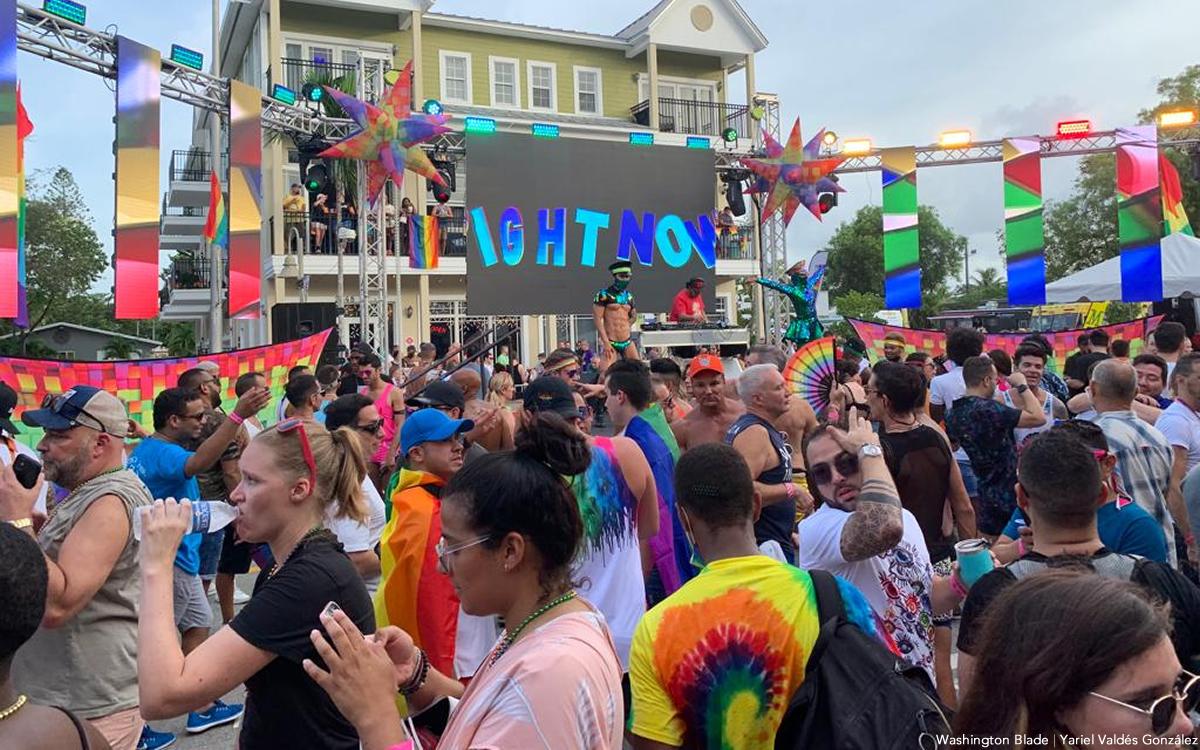 WILTON MANORS, Fla. — This year's Pride celebration in Wilton Manors will take place against the backdrop of Florida's "Don't Say Gay" law that Republican Gov. Ron DeSantis signed earlier this year.
The Stonewall Pride Parade and Street Festival will take place in Wilton Manors on June 18.
"This Pride Month is different than previous Pride months because we see the attack on the LGBTQ community and because we see that the attack has taken place on the LGBTQ community," state Sen. Shevrin Jones told the Washington Blade on Monday during a telephone interview.
Jones represents District 35, which includes portions of Broward and Miami-Dade Counties, in the Florida Senate. Jones in 2020 became the first openly gay man elected to the chamber.
The South Florida Democrat on March 7 became emotional when he discussed his own coming out in a speech against the "Don't Say Gay" bill on the Florida Senate floor before his colleagues approved it. DeSantis signed it into law — which has been challenged in federal court — less than a month later.
Wilton Manors' Pride events will also take place less than a month after DeSantis' administration asked the Florida Agency for Health Care Administration, a board that regulates doctors in the state, to essentially ban transgender-specific health care for children and teenagers.
"The flags are being raised higher now more than ever because it's not just the physical flag, it's the flag of our voices, it's the flag of our advocacy that's being raised in this moment," said Jones, referring to Pride Month. "There is a group of people who are trying to silence the LGBTQ community."
Brandon Wolf, press secretary for Equality Florida, a statewide LGBTQ rights group, in a statement to the Blade noted "the chilling impacts of the bigoted 'Don't Say Gay' law are already being felt across the state, even before it has gone into effect."
"Books with LGBTQ characters are being ripped from shelves. Graduation speeches are being censored. Rainbow 'safe space' stickers are being peeled from classroom windows. And there is an uneasy climate that is causing educators to leave the work they love in order to avoid discrimination." said Wolf, who survived the 2016 massacre at the Pulse nightclub massacre in Orlando that left his two close friends, Christopher "Drew" Leinonen and his fiancé, Juan Guerrero, and 47 other people dead.
"All of that makes Pride as critical as ever this year," he added. "Pride has always been a protest. It has always been a resistance to injustice and a demand for equality. This Pride, people across the country are called upon to let Pride inspire them to get civically engaged, to recommit to the fight to protect LGBTQ young people, and hold accountable those who are working to undermine progress and erode our civil liberties."
SunServe is a Wilton Manors-based foundation that provides housing, mental health and other services to more than 5,000 LGBTQ people through its offices in the city and in neighboring Fort Lauderdale. SunServe is among the groups that plan to participate in the Stonewall Pride Parade and Festival.
"SunServe enters this Pride Month with a lot of enthusiasm and celebrating our foundation's 20th anniversary," noted Tony Lima, the foundation's CEO.
Lima, like Wolf and Jones, acknowledged the "Don't Say Gay" law will impact Pride in Wilton Manors.
"It will be a Pride with more focus on our young people," Lima told the Blade. "Young people are our future and we must protect them and give them the opportunity to live full and happy lives."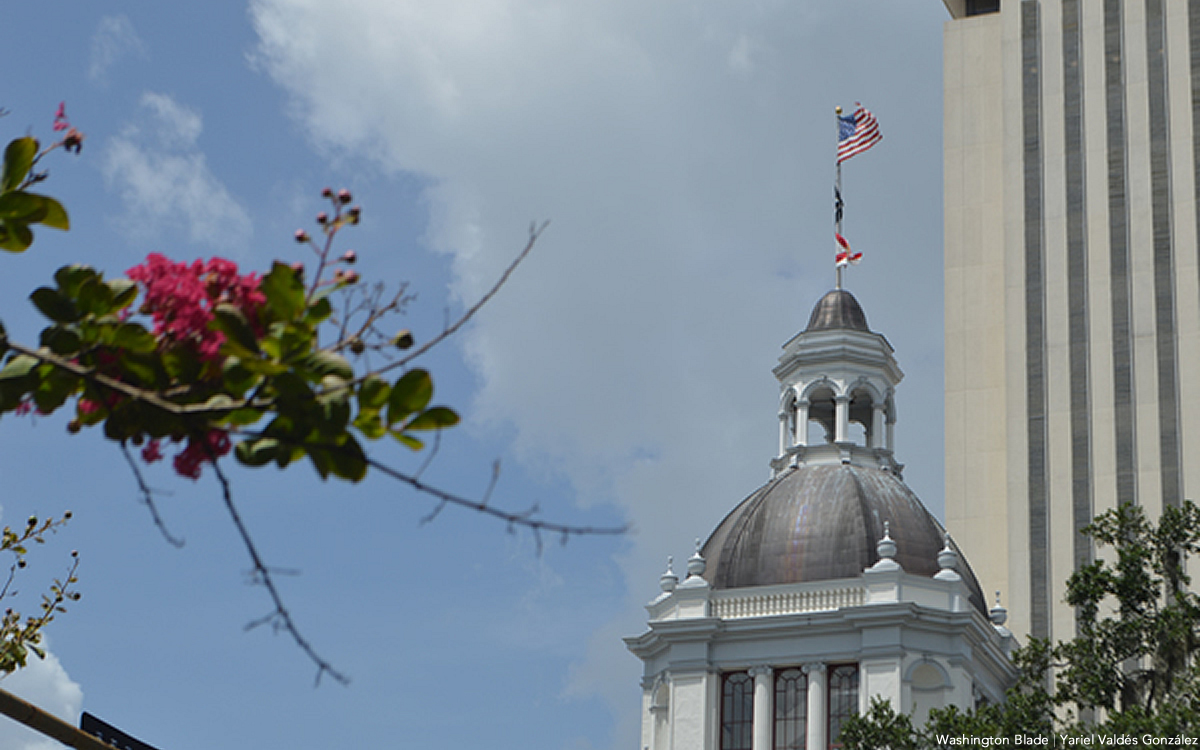 Arianna's Center is another Wilton Manors-based organization that serves trans women throughout South Florida.
The organization this past weekend participated in a Pride parade in the Puerto Rican capital of San Juan. Arianna's Center staffers also plan to attend Pride Month events with the Mexican Consulate in Miami and with the Miami Police Department.
"June is not Pride (Month) for many of our clients, so we celebrate this month with a lot of responsibility, with the hope of having equality and that the transgender community is heard," said Arianna Lint, the group's CEO. "We have many wishes for improvement, equality and equity for the trans community. We cannot celebrate while there are trans people incarcerated for no reason and with no social services that help them."
Lint also acknowledged the "Don't Say Gay" law has adversely impacted Florida's LGBTQ community.
"Everyone is affected and everyone must work together and not just in groups or an elite club," she said. "This affects everyone and we must unite to be able to better work together to eradicate this and other types of bills that affect us."
Michael K. Lavers contributed to this article.