Report details anti-LGBTQ discrimination, violence in Kenya refugee camp
March 15 attack left gay man dead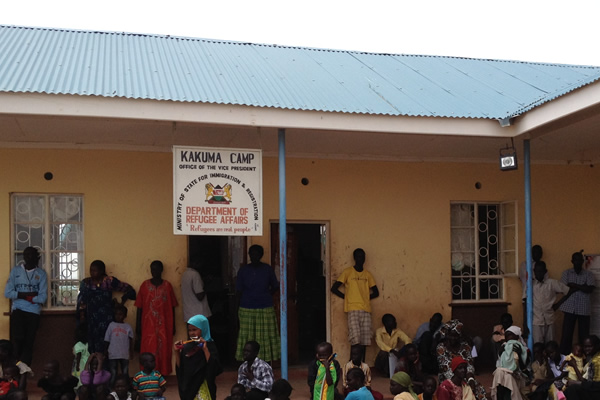 A new report released on Wednesday indicates nearly all of the LGBTQ people who live in a Kenya refugee camp have experienced discrimination and violence because of their sexual orientation and/or gender identity.
The Organization for Refuge, Asylum and Migration and Rainbow Railroad in May 2021 surveyed 58 LGBTQ asylum seekers who live at the Kakuma refugee camp and the Kalobeyei Integrated Settlement that opened in 2016 to help alleviate overcrowding at Kakuma. The groups also interviewed 18 "key informants."
More than 90 percent of the LGBTQ asylum seekers who spoke with ORAM and Rainbow Railroad said they have been "verbally assaulted."
Eighty-three percent of them indicated they suffered "physical violence," with 26 percent of them reporting sexual assault. All of the transgender respondents "reported having experienced physical assault," with 67 percent of them "reporting sexual assault."
Eighty-eight percent of respondents said they had been "denied police assistance due to their sexual identity." Nearly half of the respondents told ORAM and Rainbow Railroad they had to be "relocated from their allocated shelters to alternative accommodation due to the constant abuses directed at them by neighbors."
Kakuma, which is located in northwest Kenya near the country's border with Uganda and South Sudan, is one of two refugee camps the U.N. Refugee Agency operates in the East African nation. The other, Dadaab, is located near Kenya's border with Somalia.
The report notes upwards of 160,000 refugees from South Sudan, Sudan, Somalia, the Democratic Republic of Congo, Burundi, Ethiopia and Uganda were living in Kakuma as of January.
Those who responded to the ORAM and Rainbow Railroad survey are from Uganda, Burundi, the Democratic Republic of Congo, Sudan, South Sudan, Rwanda, Afghanistan, Yemen and Ethiopia and all of them have asked for asylum in Kenya. Ninety-four percent of them live in Kakuma, while the remaining six percent live in Kalobeyei.
The report also estimates there are 350 LGBTQ asylum seekers in Kakuma and Kalobeyei. UNHCR in 2020 created Block 13 in Kakuma that is specifically for LGBTQ refugees.
Gay man died after Block 13 attack
Two gay men suffered second-degree burns during an attack on Block 13 on March 15. One of the men died a few weeks later at a hospital in Nairobi, the Kenyan capital.
Forty-one of the Block 13 residents who participated in the ORAM and Rainbow Railroad survey said that "relocation to a safer place as a priority." The report also notes some respondents who live outside Block 13 "said that the activism in Block 13 was affecting the overall relationship between LGBTQI+ asylum seekers and service providers in the camp."
"They expressed concern with some activities conducted as part of their activism," reads the report. "For example, they alleged that some activists were conducting staged attacks on individuals and false claims of violence to attract media attention as part of their advocacy."
The report notes "allegations of activity from activists in Block 13 have not been confirmed." Some of the "key informants" who ORAM and Rainbow Railroad interviewed for their report, however, "observed that LGBTQI+ activists from different countries have been supporting the advocacy in Block 13 without considering the local context and potential negative or unintended consequences."
"They allege that the advocacy has been antagonizing LGBTQI+ members with other refugees in the camp and service providers," reads the report. "For example, some of the LGBTQI+ asylum seekers were reported to have deserted their allocated shelters, moved to Block 13 and were persistently demanding new shelters."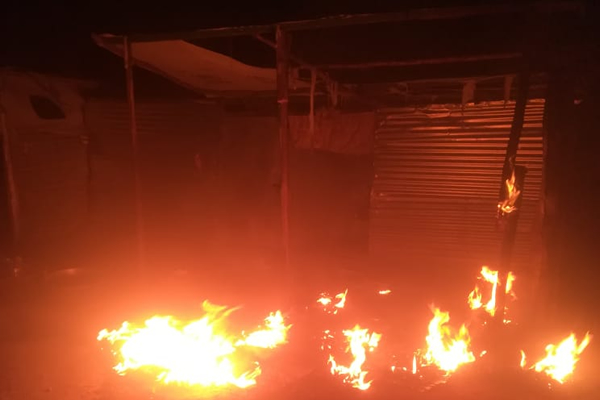 UNHCR in a statement after the March 15 attack noted Kenya "remains the only country in the region to provide asylum to those fleeing persecution based on sexual orientation, gender identity or expression," even though consensual same-sex sexual relations remain criminalized. The ORAM and Rainbow Railroad report acknowledges both points.
"Asylum seekers and refugees in Kenya are not immune to pervasive anti-LGBTQI+ attitudes in the community," it reads. "As the number of LGBTQI+ asylum seekers and refugees increases rapidly, it is important to understand their unique protection needs and plan for safe and dignified service delivery to meet those needs."
The report notes more than 70 percent of respondents have gone to Kakuma's main hospital the International Rescue Committee operates in order to receive HIV/AIDS-related services. More than 85 percent of respondents said they "preferred to seek all other health services beyond HIV and AIDS services at the main hospital, since the facility was friendly and provided a stigma-free environment for the LGBTQI+ community in the camp."
"Respondents reported traveling long distances in order to visit the main hospital," reads the report.
The report notes limited access to cardiologists and other specialists at the eight health facilities in the camp that UNHCR partner organizations operates. Roughly a third of respondents also said they have "been stigmatized in some of the health clinics."
"This included being referred to as shoga (a derogatory Kiswahili term used to refer to homosexuality) either by staff members or other refugees in the waiting room while waiting to see a provider, or some providers just directing them to the main hospital with snide remarks about how they do not entertain LGBTQI+ persons in their facility," reads the report.
The African Human Rights Coalition, the Refugee Coalition of East Africa and Upper Rift Minorities are among the other groups that work with the camp's LGBTQ residents.
The report notes only a third of respondents "were actively engaged in economic activity at the time of the study, a majority depended on the food rations distributed in the camp." It also contains 10 recommendations, which are below, to improve conditions for LGBTQ refugees in Kakuma.
1) The Refugee Affairs Secretariat of Kenya must fast-track refugee status determination of LGBTQ asylum seekers with further support from UNHCR and civil society organizations.
2) The Refugee Affairs Secretariat of Kenya and UNHCR must create more responsive and sensitive protection services for LGBTQ refugees in Kenya.
3) Civil society organizations and their supporters should provide livelihood support and other support to meet the immediate needs of LGBTQ refugees in Kakuma.
4) Governments of resettlement countries must resume and fast track resettlement of LGBTQ refugees from Kenya.
5) UNHCR and civil society organizations must continue to build skills development programs for employability.
6) LGBTQ civil society organizations should work more closely with refugee-led organizations and collectives to build self-protection services.
7) Donor communities should participate in more long-term development programming for LGBTQI+ refugees in Kenya.
8) LGBTQ civil society organizations providing support to refugees in Kenya must coordinate more closely.
9) LGBTQ civil society organizations and refugee-led organizations should continue to advocate for more inclusive human rights in Kenya.
10) Civil society must continue the push for LGBTQ human rights globally, including decriminalization of same sex intimacy.
"This much-needed report underscores the challenges, dangers and complexities of life that LGBTQI+ refugees and asylum seekers face in Kakuma refugee camp," said ORAM Executive Director Steve Roth in a press release that announced the report's release. "The refugees themselves have spoken and they want to be heard. UNHCR, governments and civil society organizations must work together to ensure the immediate safety and well-being of this community while also addressing the longer term, durable solutions we recommend in the report."
Rainbow Railroad Executive Director Kimahli Powell added refugee camps cannot "become permanent solutions to crises of forced displacement."
"The findings of this report confirm a key goal of Rainbow Railroad—to fast track resettlement of LGBTQI+ refugees," he said. "Rainbow Railroad and civil society partners are ready to provide support to LGBTQI+ persons at risk and assist in further resettlement. Ultimately, we need the UNHCR, the government of Kenya and governments of countries that are destinations for refugees to step up an ensure that LGBTQI+ asylum seekers in the camp are resettled in safer countries."
Hong Kong activist dismisses calls to boycott Gay Games
WTA suspended China tournaments after tennis player disappeared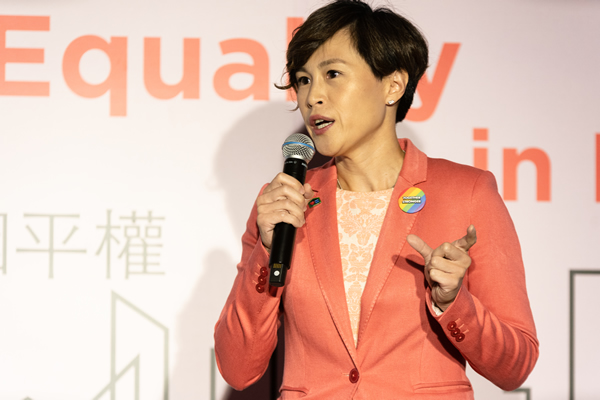 An LGBTQ activist in Hong Kong on Tuesday dismissed calls to boycott the 2023 Gay Games over China's human rights record.
"In Hong Kong, the team behind Gay Games has really worked tirelessly to bring it to Hong Kong and it will be a very good opportunity to showcase diversity and people working together and the human spirit at its best," Gigi Chao told the Washington Blade during a telephone interview from Hong Kong. "So, if it all gets rather political and if you twist the sentiments of what they want China to be, it will just really not work."
Chao is the co-founder of Hong Kong Marriage Equality, a group that seeks to extend marriage rights to same-sex couples in the former British colony. Chao also founded the Faith in Love Foundation, a group that seeks to increase awareness of LGBTQ issues in Hong Kong.
Chao is a member of the OutRight Action International board of directors. Chao is slated to speak in the group's annual summit that will take place virtually this week.
"All eyes are peeled on the events of next year: The Beijing Olympics, the relationship between Beijing and the U.S. as relationships either improve or sour over the course of the next 12 months and also trade and the global economic situation … it's not a rosy picture by all means," Chao told the Blade. "Everybody is bracing for the worst in terms of how the world recovers from COVID, but LGBTIQ rights continue."
Chao said Dennis Philipse, a Hong Kong resident who co-chairs Gay Games Hong Kong, and his colleagues "want the Gay Games to be a celebration of the human spirit in terms of sport."
"In Hong Kong, there's certainly no shortage of people engaged in sport and enjoying sports," said Chao.
Gay Games Hong Kong in September announced the postponement of the quadrennial event until 2023 because of the pandemic. The Federation of Gay Games, which oversees the Gay Games, awarded the games to Hong Kong over D.C. and Guadalajara, Mexico.
Hong Kong was a British colony until China regained control of it in 1997.
Upwards of 2 million people took part in pro-democracy protests that took place in Hong Kong in 2019.
Hong Kong's National Security Law, which, according to human rights activists, makes it easier for authorities to punish anyone who challenges the Chinese government, took effect in 2020. Hong Kong Chief Executive Carrie Lam, who is closely aligned with the Chinese government, supports the statute.
The Women's Tennis Association last week announced the suspension of tournaments in Hong Kong and throughout China in response to the disappearance of Peng Shuai, a Chinese tennis star, after she publicly accused former Vice Premier Zhang Gaoli of sexual assault. The Biden administration on Monday announced a diplomatic boycott of the 2022 Winter Olympics that are slated to take place in Beijing in February.
"The Federation of Gay Games continues to monitor the situation in Hong Kong regarding COVID-19, the National Security Law and all other aspects that affect the safety and security of our event," Sean Fitzgerald, co-president of the Federation of Gay Games, told the Blade in a statement after the Women's Tennis Association announced it had suspended all of its tournaments in China. "We are committed to hosting Gay Games 11 in Hong Kong in November 2023."
Chao acknowledged Gay Games organizers are "facing a lot of opposition from all directions." Chao also noted Hong Kong's government is "not actually positively promoting it."
"If we can get really high-profile athletes to participate, I think that's going to be a huge call for everybody to participate," said Chao.
Canadian Senate approves bill to ban conversion therapy
Measure will become law once it receives royal assent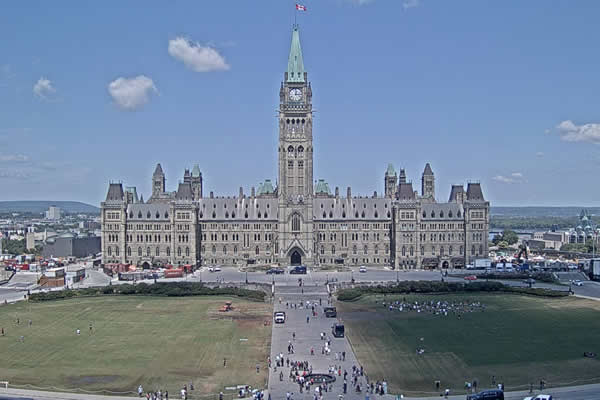 Update: The bill has received royal assent, and will take effect in 30 days.
The Canadian Senate on Tuesday approved a bill that would ban so-called conversion therapy in the country.
Attorney General David Lametti and Women and Gender Equality and Youth Minister Marci Ien last week introduced the measure that would amend Canada's Criminal Code to ban the widely discredited practice. The Canadian House of Commons on Dec. 1 unanimously approved the bill.
"Our government's legislation to ban conversion therapy in Canada is one step closer to becoming law," tweeted Prime Minister Justin Trudeau on Tuesday. "To everyone who has made this possible, thank you. Let's keep building a country where everyone is free to be who they are and love who they love."
Lametti in his own tweet noted the bill will become law once it receives royal assent.
Update: Our government's legislation to ban conversion therapy in Canada is one step closer to becoming law. To everyone who has made this possible, thank you. Let's keep building a country where everyone is free to be who they are and love who they love. https://t.co/3s7GY0StmH

— Justin Trudeau (@JustinTrudeau) December 7, 2021
Canada would join Malta and a handful of countries that ban conversion therapy once the law takes effect.
Chile marriage equality bill receives final approval
South American country legalized civil unions in 2015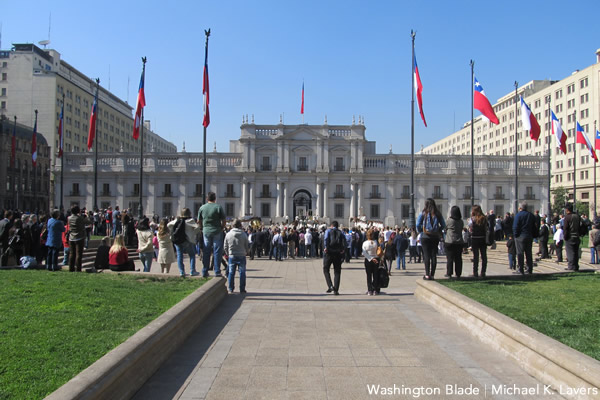 A bill that will extend marriage rights to same-sex couples in Chile received final approval on Tuesday.
The Chilean Senate and the Chilean House of Representatives approved the marriage equality bill that passed in the lower house of the country's Congress on Nov. 23. That vote took place two days after the first round of the country's presidential election took place.
A final vote on the bill was expected to have taken place last week, but senators unexpectedly opposed it.
A commission with members of both houses of the Chilean congress approved the bill on Monday.