LGBTQ Victory Institute to honor Maine House speaker, Guatemala congressman
Ryan Fecteau and Aldo Dávila praised for leadership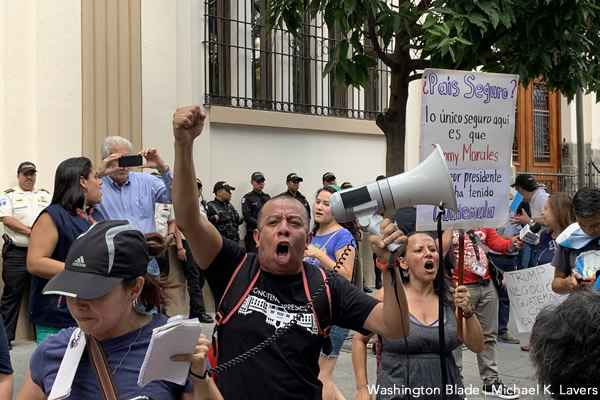 The LGBTQ Victory Institute will honor Maine House Speaker Ryan Fecteau and Guatemalan Congressman Aldo Dávila at a conference that will take place in D.C. next month.
Fecteau, who is the first out speaker of the Maine House of Representatives, will receive the Tammy Baldwin Breakthrough Award. Dávila, the first openly gay man and the first person with HIV elected to the Guatemalan Congress, will receive the 2021 Global Trailblazer Award.
The Victory Institute will honor Dávila and Fecteau at it's International LGBTQ Leaders Conference that will take place in-person in D.C. and remotely from Dec. 1-4.
"It's been an honor of a lifetime to serve as speaker of the Maine House," tweeted Fecteau on Monday after the Victory Institute announced it will honor him and Dávila.
1/2 Thanks to your support & votes I'm @VictoryInst's 2021 @TammyBaldwin Breakthrough Award recipient!

It's been an honor of a lifetime to serve as Speaker of the Maine House. Also huge congrats to @aldodavila_gt, 2021 Global Trailblazer recipient. pic.twitter.com/eTJiVcFvMJ

— Ryan Fecteau 🏳️🌈 (@SpeakerFecteau) November 8, 2021
Three men earlier this year tried to rob Dávila when they approached his car near Guatemala's National Library. One of his bodyguards shot one of the would-be assailants.
Dávila in September told the Washington Blade during an interview in Guatemala City that he has received death threats because he continues to speak out against corruption in the country. Supporters of Guatemalan President Alejandro Giammattei have also filed nearly a dozen formal complaints against him.
"I am scared of what may happen with so much persecution against me," Dávila told the Blade. "I am scared for my life, for my partner, for my family and for my team."
Victory Institute Executive Director Ruben Gonzales in a statement described Dávila as "a proud out leader who continues to advocate for LGBTQ people despite death threats and intimidation from his own government." Gonzales said Fecteau is "a role model who shows (LGBTQ youth) their future is bright."
Slovenia legalizes marriage, adoption for same-sex couples
Country first in Eastern Europe to pass such legislation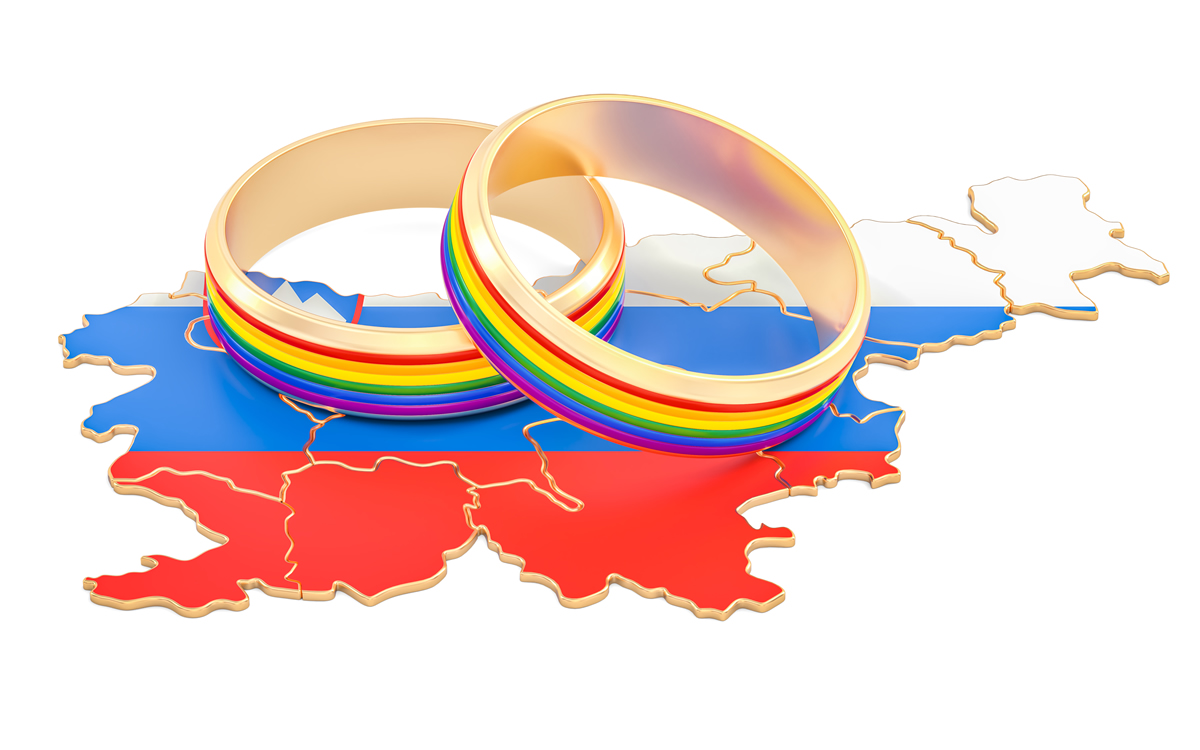 Slovenia has become the first country in Eastern Europe to legalize same-sex marriage and the adoption of minor children by same-sex couples.
After considerable debate Tuesday in the Slovenian Parliament, 48 lawmakers passed legislation that guarantees the rights of same-sex couples to marry. Twenty-nine MPs opposed the legislation, while one abstained.
This past July, the country's Constitutional Court in a 6-3 ruling found a Slovenian law that granted rights to only opposite-sex marriages and adoptions violated a constitutional prohibition against discrimination. The court ordered the Parliament to amend the law within six months to guarantee that all marriages and adoptions would be equal in the eyes of the law.
At the time of the high court's ruling; Labor, Family, Social Affairs and Equal Opportunities Minister Luka Mesec said: "The Constitutional Court has ordered us to do it, and we will do it with the greatest pleasure."
Most of Slovenia's Eastern European neighbors do not allow civil unions or same-sex marriages.
The government of Estonia came the closest in 2016 by agreeing to recognize same-sex unions created in other countries. Croatia, the Czech Republic, Hungary and Montenegro have laws establishing same-sex civil partnerships — and in Hungary, even talking about homosexuality in front of minors has been punishable by a fine since summer 2021, euronews noted.
"With these changes, we are recognizing the rights of same-sex couples that they should have had for a long time," Slovenian State Secretary Simon Maljevac told MPs when presenting the amendment.
The main opposition party, the Slovenian Democratic Party, criticized the court's decision and organized several rallies against the new law.
"The best father will never replace a mother and vice versa," said SDS parliamentary group chair Alenka Jeraj prior to the debate and vote.
Putin slams LGBTQ people in Ukraine annexation speech
The international community has condemned sham referenda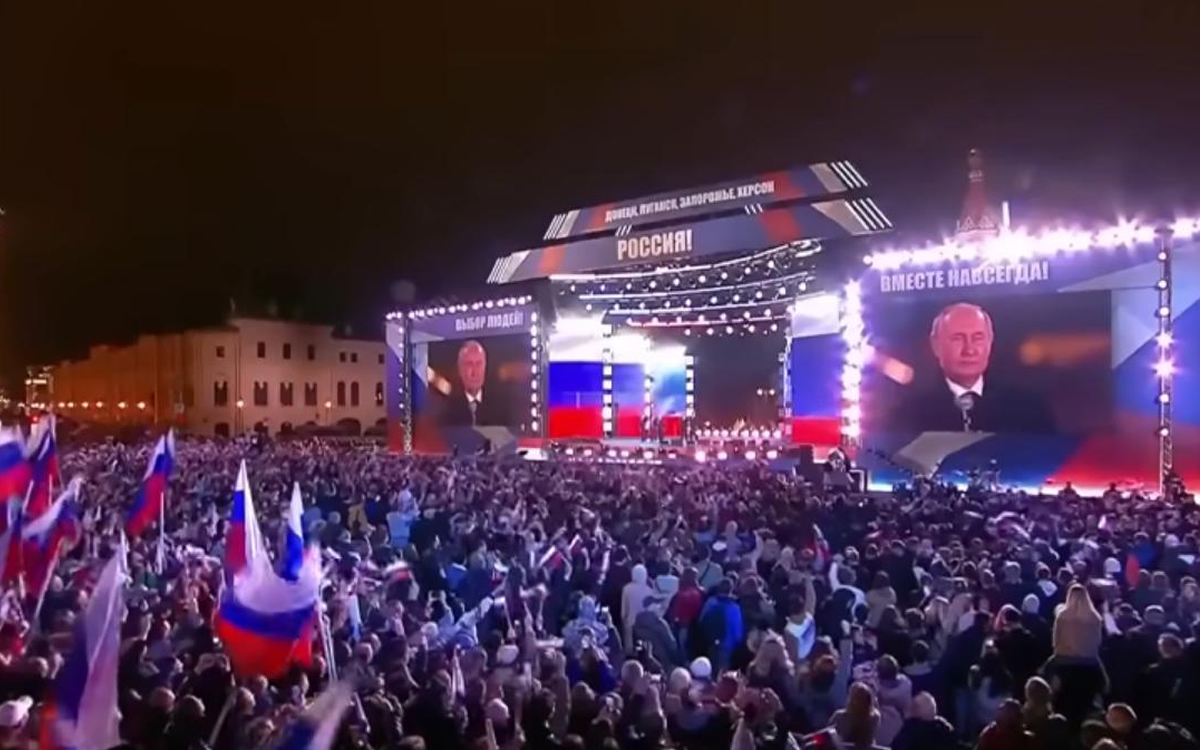 In a rally ceremony that resembled a political convention on Sept. 30, Russian President Vladimir Putin celebrated his signing a decree that Russia had annexed four regions of Eastern Ukraine that were overrun by Russian military forces and Russian-backed separatists.
"The people made their choice," said Putin in the formal signing ceremony at the Kremlin's St. George Hall. "And that choice won't be betrayed" by Russia, he said.
This past week, in an election President Joe Biden labeled fraudulent and a sham, Ukrainians in the occupied territories of Donetsk, Luhansk, Kherson and Zaporizhzhia voted to join Russia in elections supervised by heavily armed Russian troops.
Speaking from the White House on Sept. 30, Biden said the U.S. and its allies will not recognize Russia's annexation of the Ukrainian regions and reaffirmed that NATO countries will defend all territory in the alliance.
Addressing the Russian leader, Biden said "Mr. Putin, don't misunderstand what I'm saying. Every inch."
America and its allies are not going to — I'm going to emphasize, are not going to be intimidated, are not going to be intimidated by Putin and his reckless words and threats. He's not going to scare us and he doesn't — or intimidate us.
Putin's actions are a sign he's struggling. The sham referenda he carried out and this routine he put on, don't worry, it's not there if you're looking, OK. The sham routine that we put on this morning that's showing the unity and people holding hands together. Well, the United States is never going to recognize this and quite frankly, the world is not going to recognize it either. He can't seize his neighbor's territory and get away with it. It's as simple as that.
And they're going to stay the course. We're going to continue to provide military equipment so that Ukraine can defend itself and its territory and its freedom, … And we're fully prepared to defend, I want to say this again, America is fully prepared with our NATO allies to defend every single inch of NATO's territory, every single inch. So Mr. Putin, don't misunderstand what I'm saying. Every inch."
Putin in his speech at the ceremony, which took place on a massive stage in Moscow's Red Square opposite the Kremlin's walls, took aim at the West with particular emphasis on Western values and culture.
"Western countries have been repeating for centuries that they bring freedom and democracy to other peoples. Everything is exactly the opposite: instead of democracy — suppression and exploitation; instead of freedom — enslavement and violence," Putin said.
Later during the speech Putin decried the LGBTQ community and Western nations that allow equity and equality and human rights:
"In fact, they spit on the natural right of billions of people, most of humanity, to freedom and justice, to determine their own future on their own. Now they have completely moved to a radical denial of moral norms, religion, and family.
Let's answer some very simple questions for ourselves. I now want to return to what I said, I want to address all the citizens of the country — not only to those colleagues who are in the hall — to all the citizens of Russia: do we want to have, here, in our country, in Russia, parent number one, number two, number three instead of mom and dad — have they gone made out there? Do we really want perversions that lead to degradation and extinction to be imposed on children in our schools from the primary grades? To be drummed into them that there are various supposed genders besides women and men, and to be offered a sex change operation? Do we want all this for our country and our children? For us, all this is unacceptable, we have a different future, our own future?"
Putin then implied directly that the U.S. and its NATO allies assisting Ukraine were trying to erase Russian culture and then justified the annexation of the four regions in Eastern Ukraine:
"Today we are fighting so that it would never occur to anyone that Russia, our people, our language, our culture can be taken and erased from history. Today, we need the consolidation of the entire society, and such cohesion can only be based on sovereignty, freedom, creation and justice. Our values ​​are humanity, mercy and compassion.
And I want to end my speech with the words of a true patriot Ivan Alexandrovich Ilyin: 'If I consider Russia my Motherland, then this means that I love in Russian, contemplate and think, sing and speak Russian; that I believe in the spiritual strength of the Russian people. His spirit is my spirit; his fate is my fate; his suffering is my grief; its flowering is my joy.'
Behind these words is a great spiritual choice, which for more than a thousand years of Russian statehood was followed by many generations of our ancestors. Today we are making this choice, the citizens of the Donetsk and Lugansk People's Republics, the residents of Zaporozhye and Kherson regions have made this choice. They made the choice to be with their people, to be with the Motherland, to live its destiny, to win together with it."
Putin has long held homophobic and transphobic opinions and has signed multiple pieces of legislation that has sharply curtailed LGBTQ rights and expression in Russia during his 18 years as president, including the country's "Don't Say Gay" law signed in 2013 that has been strengthened and augmented by succeeding measures.
Two transgender women elected to Brazil's Congress
Erika Hilton and Duda Salabert threatened during campaigns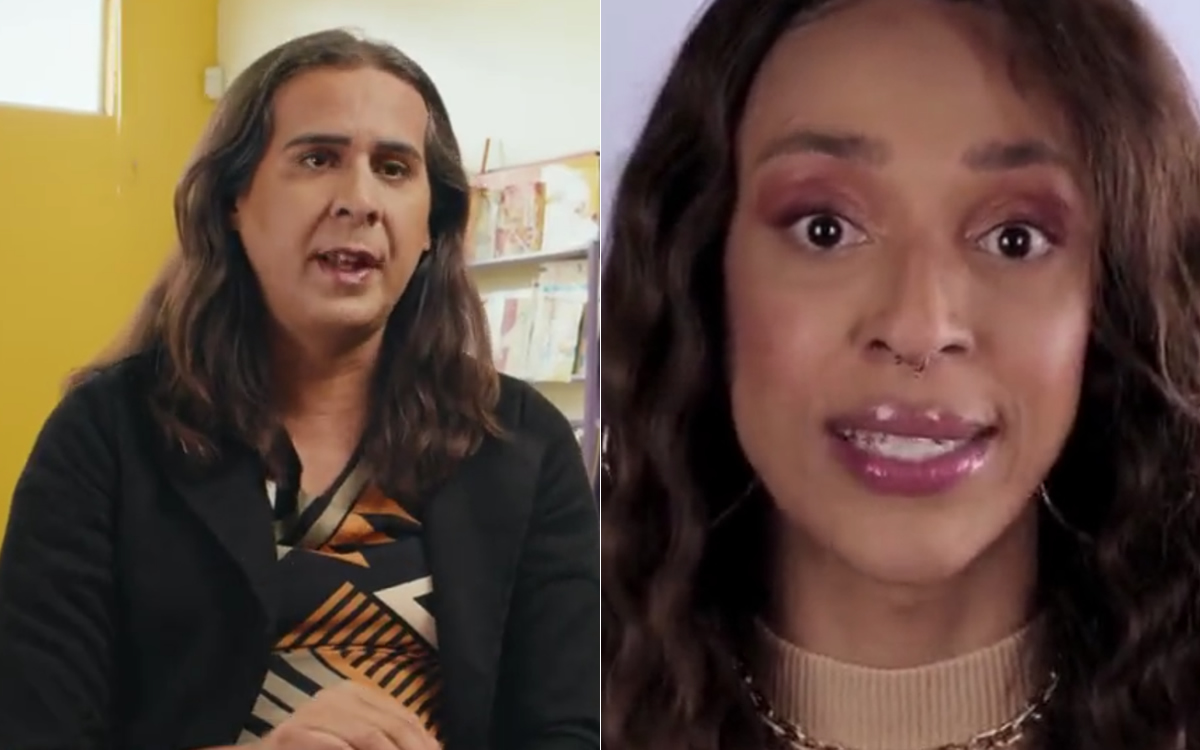 Editor's note: International News Editor Michael K. Lavers will be on assignment in Brazil through Oct. 11.
BRASÍLIA, Brazil — Two transgender women on Sunday won seats in the Brazilian Congress.
Voters in São Paulo elected Municipal Councilwoman Erika Hilton, a Black travesti and former sex worker who is a member of the leftist Socialism and Liberty Party. Voters in Minas Gerais state elected Belo Horizonte Municipal Councilwoman Duda Salabert, who is a member of the leftist Democratic Labor Party.
Salabert in a video she posted to her Twitter account noted she received the highest number of votes for any congressional candidate in Minas Gerais' history. Salabert also highlighted she received death threats during her campaign.
"I am the first trans person elected to the National Congress," she said. "We won the election, despite the attacks from leftists, attacks from Christian fundamentalists and death threats from the extreme right."
Sou a 1ª Trans eleita do Congresso Nacional! A Deputada Federal mais votada da história de M.G ! Mesmo com ataques de setores da esquerda, ataques dos ciristas e das ameaças de morte da extrema direita, ganhamos a eleição! pic.twitter.com/AQXfEhK9nW

— Duda Salabert 1212 (@DudaSalabert) October 3, 2022
Hilton also received threats during the campaign.
"Erika and Duda showed true courage in their campaigns for Congress," said LGBTQ Victory Institute Global Programs Director Alhelí Partida in a press release.
Hilton and Salabert are two of the 324 openly LGBTQ candidates who ran in the presidential, congressional and state legislative and governor elections. Eighteen of them, including Hilton and Salabert, won their respective races.
Fábio Félix, an openly gay member of the Socialism and Liberty Party, who is a member of the Federal District's Legislative Chamber, won re-election with the highest number of votes of any of the candidates running for seats in the body that governs Brasília, the country's capital. Eduardo Leite, the openly gay governor of Rio Grande do Sul who is a member of the Social Democratic Party, will face off against Onyx Lorenzoni, a member of President Jair Bolsonaro's right-wing Liberal Party who is his former chief-of-staff, in an Oct. 30 runoff.
"While we hope their success is a sign of better days, Brazil remains an incredibly tough place to engage as an out leader – where homophobia, transphobia, death threats and worse are common," said Partida. "In 2018, we lost one of our own, Rio de Janeiro Councilwoman Marielle Franco, assassinated by anti-LGBTQ and anti-women attackers. While her loss continues to be devastating, she has become an icon and the fuel needed to inspire more courageous LGBTQ Brazilians to raise their voices."
Bolsonaro will face off against former President Luiz Inácio Lula da Silva on Oct. 30.